Trials and tribulations
No other medium absorbs LGBT angst quite like the printed page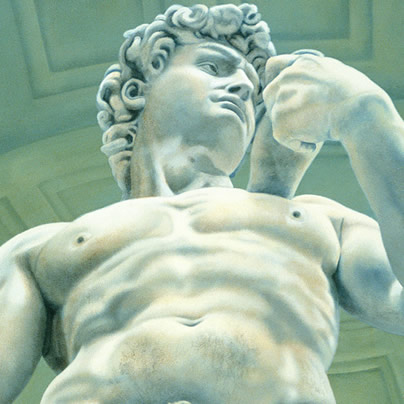 There's a lot less money on the line with a book than with a movie or TV show. Which is why the printed page is always one of the best places to find LGBT content. This fall is no exception.
If the summer saw you with new bling-er on your finger, then you'll want to grab "From the Closet to the Altar: Courts, Backlash and the Struggle for Same-Sex Marriage" by Michael J. Klarman.
As a legal expert, Klarman has excellent insight into litigation and the fight for same-sex marriage. In this book, he looks at the politics, legal wrangling, personal stories, fallout and triumphs in the movement toward equality in marriage.
Speaking of marriage, you might also like "My Husband and My Wives: A Gay Man's Odyssey" by Charles Rowan Beye. On one hand, this is the story of one man's realization that he's attracted to men. On the other hand, it's about his marriages to women — not once, but twice — and then his marriage to the love of his life.
Look for Cyndi Lauper's autobiography "Cyndi Lauper: A Memoir" Tuesday from Simon & Schuster.
For something a little more somber, look for "October Mourning: A Song for Matthew Shepard" by Leslea Newman. Written as a novel in verse form, this work of fiction allows voices from various points of view to come forth in remembrance of the day Shepard died so violently. This is a quick book to read, which is good: you'll have time to read it again and again. Also look for "Letters to My Bully" written and/or edited by Azaan Kamau, Ifalade Ta-Shia Asanti, Kergan Edwards-Stout and Robert LaSardo. It's a book that lets victims of bullying speak up and be heard, written by a host of contributors who are mad and won't sit down and shut up anymore.
On a lighter note, what makes you gay? In "Born This Way: Real Stories of Growing Up Gay" by Paul Vitagliano, you'll get a look at personal stories, memories and childhood pictures of real people who've embraced their LGBT lives, who've known it since they were kids and who celebrate it with pride. Yes, this book is based on the blog of the same name and yes, the book is equally fun to read.
"How to Be Gay" by David M. Halperin could also be fun but it could incite argument, too, because it's filled with thought-provoking ideas and hypotheses. Halperin doesn't shy away from controversy here, nor does he bow to stereotypes, which means that this is a book you might finish and then share with your straight friends.
Discuss.
Lesbian writer (and Lambda Literary Award winner) Emma Donoghue is back with "Astray," a new collection of short stories that's slated for Oct. 30.
Of course, maybe you've got a busy fall, a jam-packed schedule and you're overloaded with things to do and when you're busy, who has time to read, right?
Well surely you've got time for some eye-popping art like "Gorgeous Gallery" by David Leddick. This huge collection of erotic artwork features some old favorite artists and lots of new talent that could quickly become your new fave. This book is from Bruno Gmüender, as is "Bel Ami Rebels" by photographer Joan Crisal, a look at European porn stars who are willing to show their naughty and nice sides.
Bruno Gmuender, by the way, also has a new Tom of Findland book due this fall, as well as a new superhero comic art book by Iceman Blue.
Washington Spirit host largest halftime drag performance in NWSL history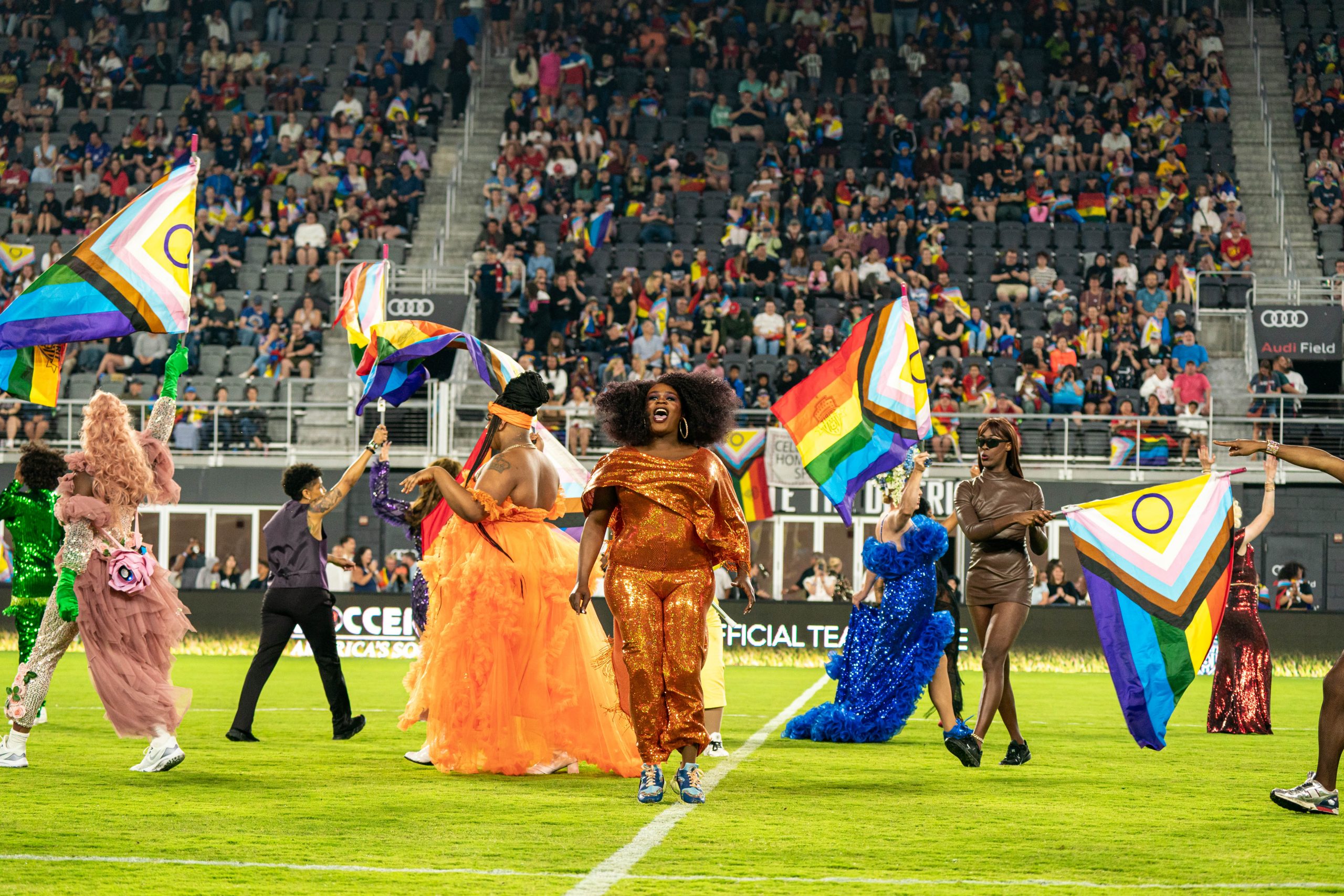 The Washington Spirit celebrated the LGBTQ+ community with the team's annual Pride Night at Audi Field this past Saturday. Highlighting that evening's Pride-themed festivities was a
halftime drag performance, featuring over a dozen drag performers from around the
DMV. It was the largest halftime drag performance in NWSL history.
Performers included: Shiqueeta Lee, KCByonce, Citrine the Queen, Elektra Gee, Kabuki Bukkake, Delila B. Lee, Capri Bloomingdale, Tara Ashleigh Austin, Gigi Couture, Dorsell Phinn, Tula, Twix the Drag Queen, Bootsy Omega, Princeza.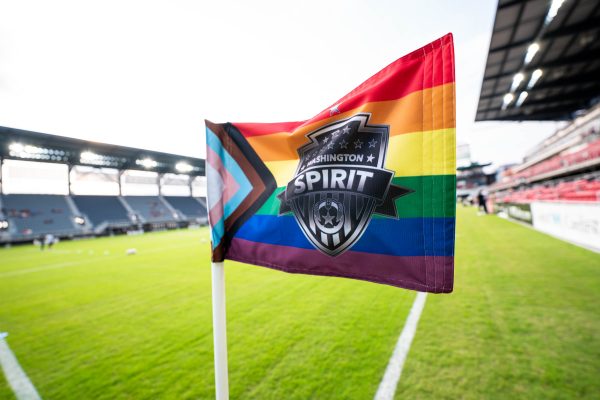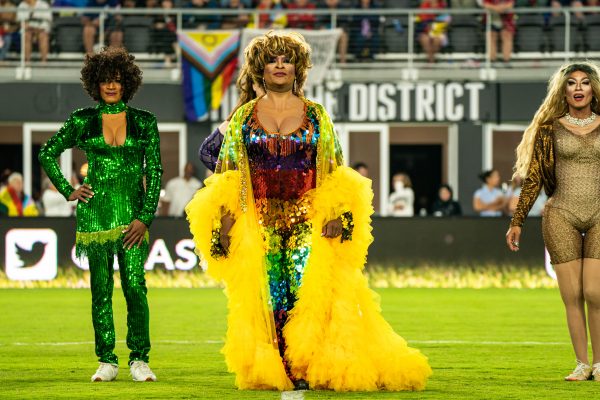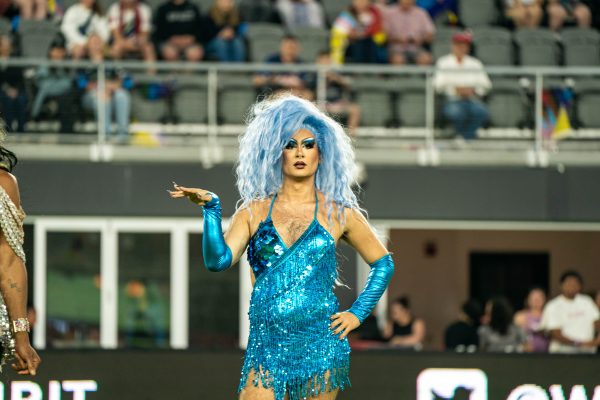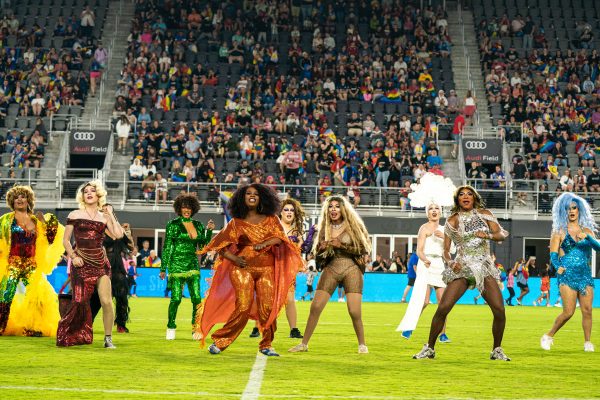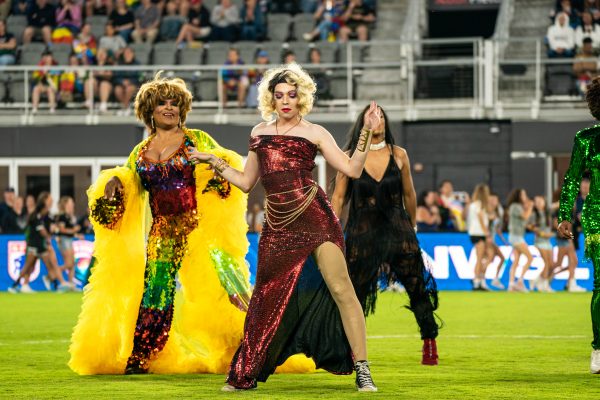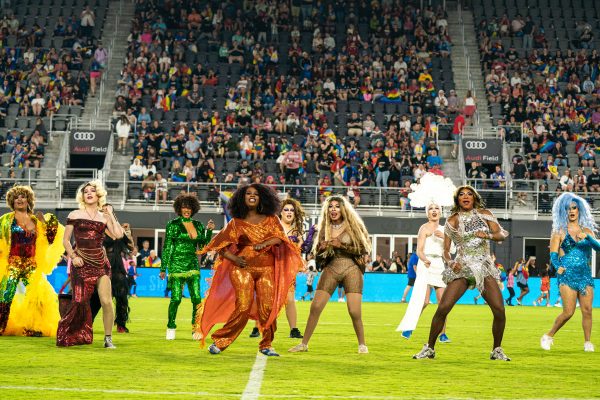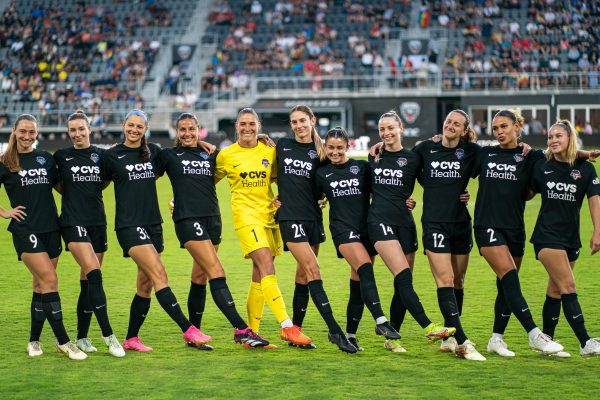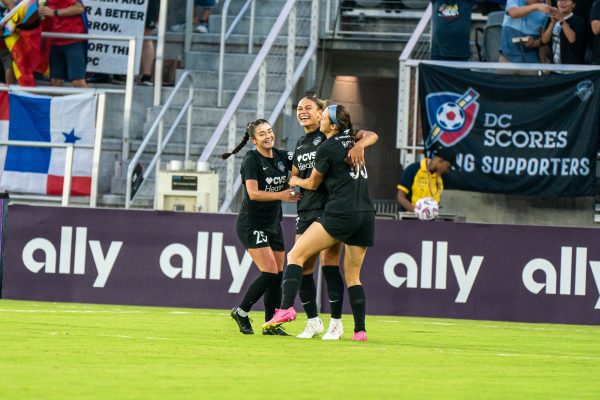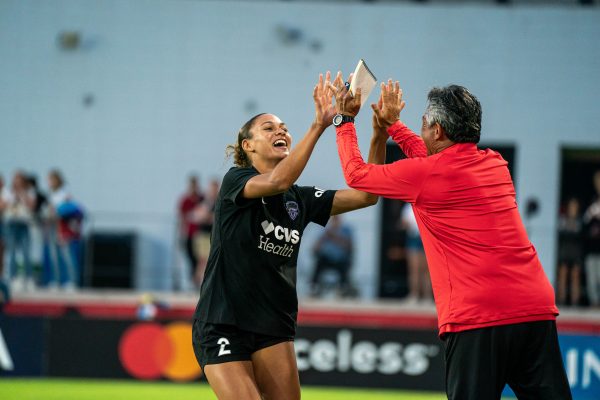 PHOTOS: Reston Pride
Annual LGBTQ celebration held at Lake Anne Plaza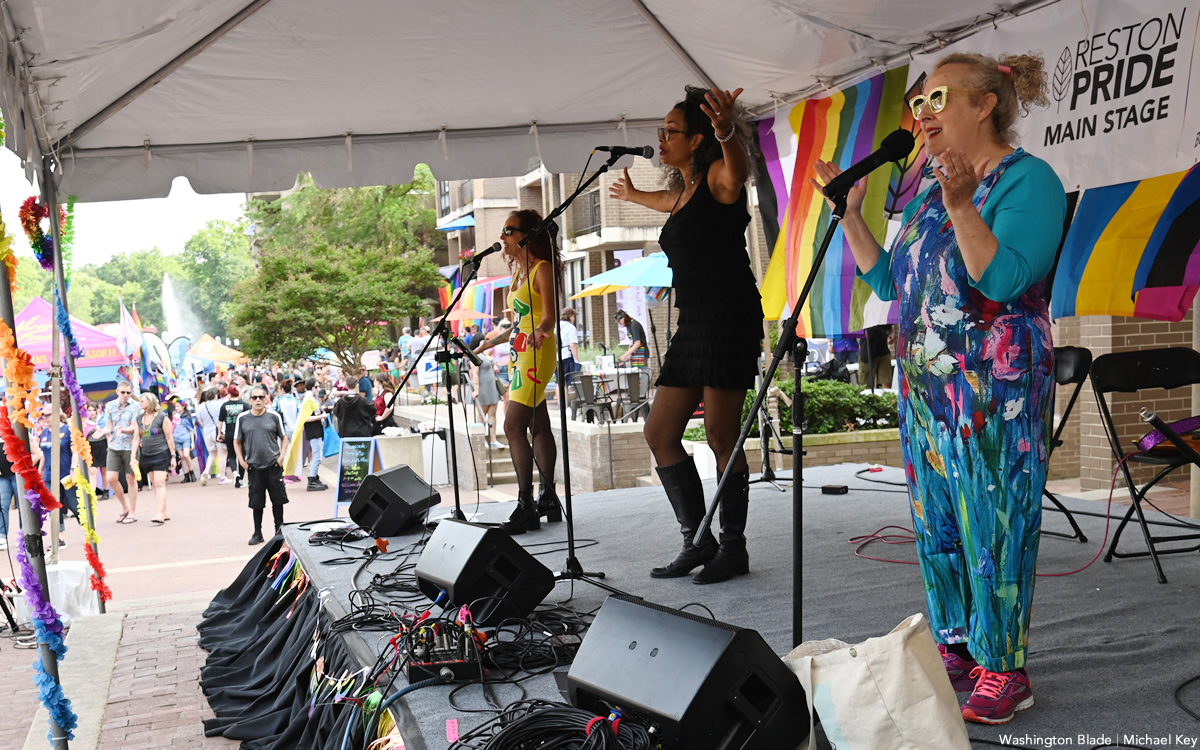 The 2023 Reston Pride Festival was held at Lake Anne Plaza in Reston, Va. on Saturday, June 3. The music group Betty was the headliner of the festival.
(Washington Blade photos by Michael Key)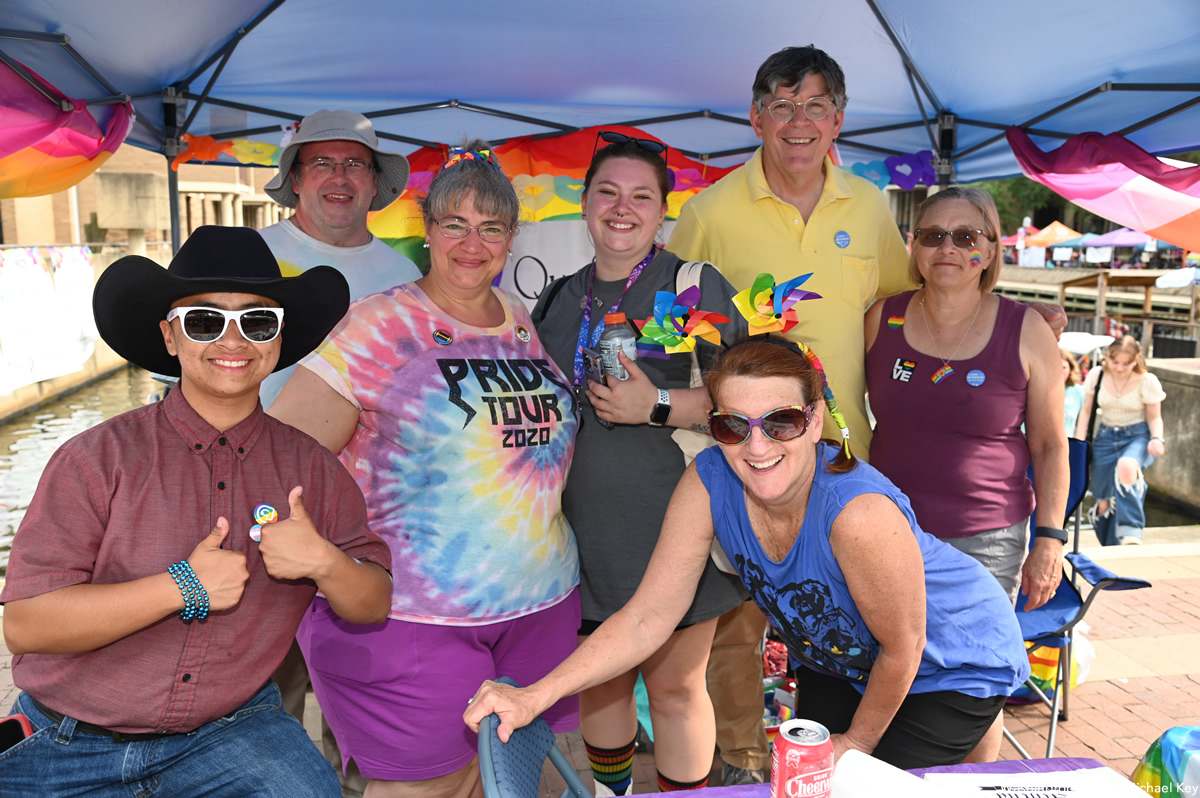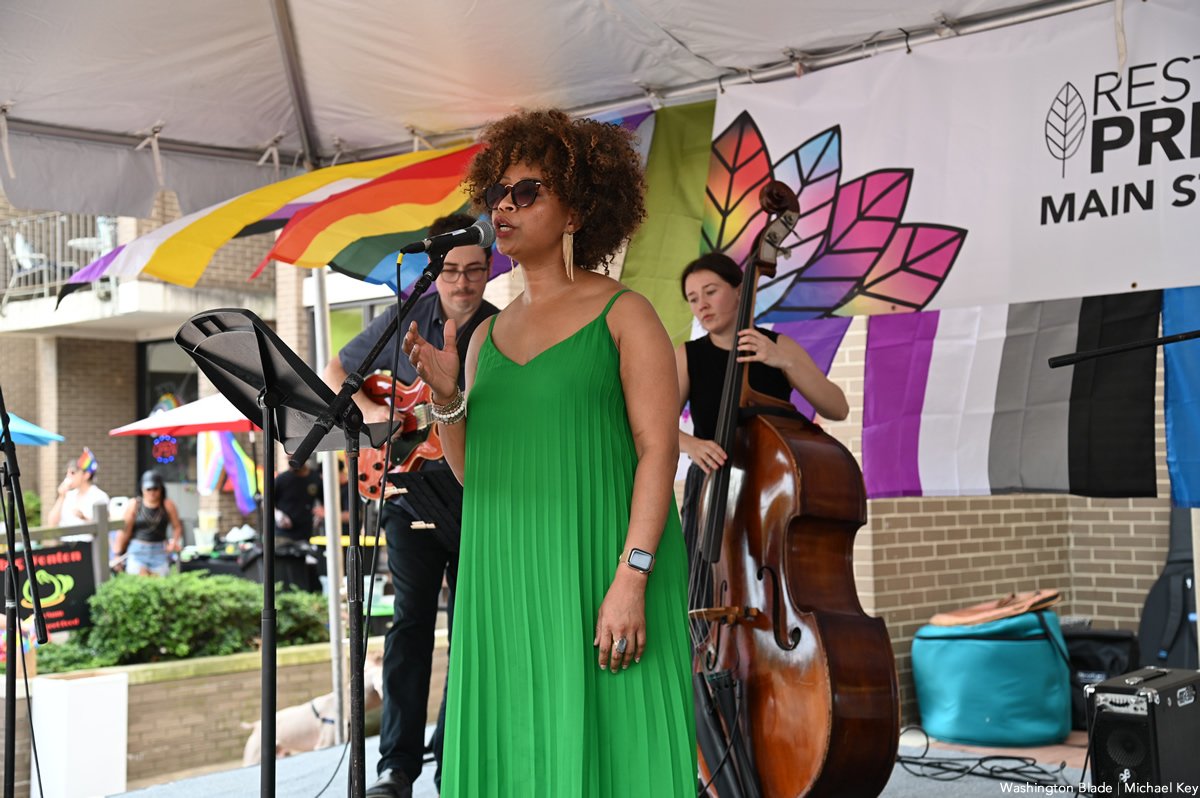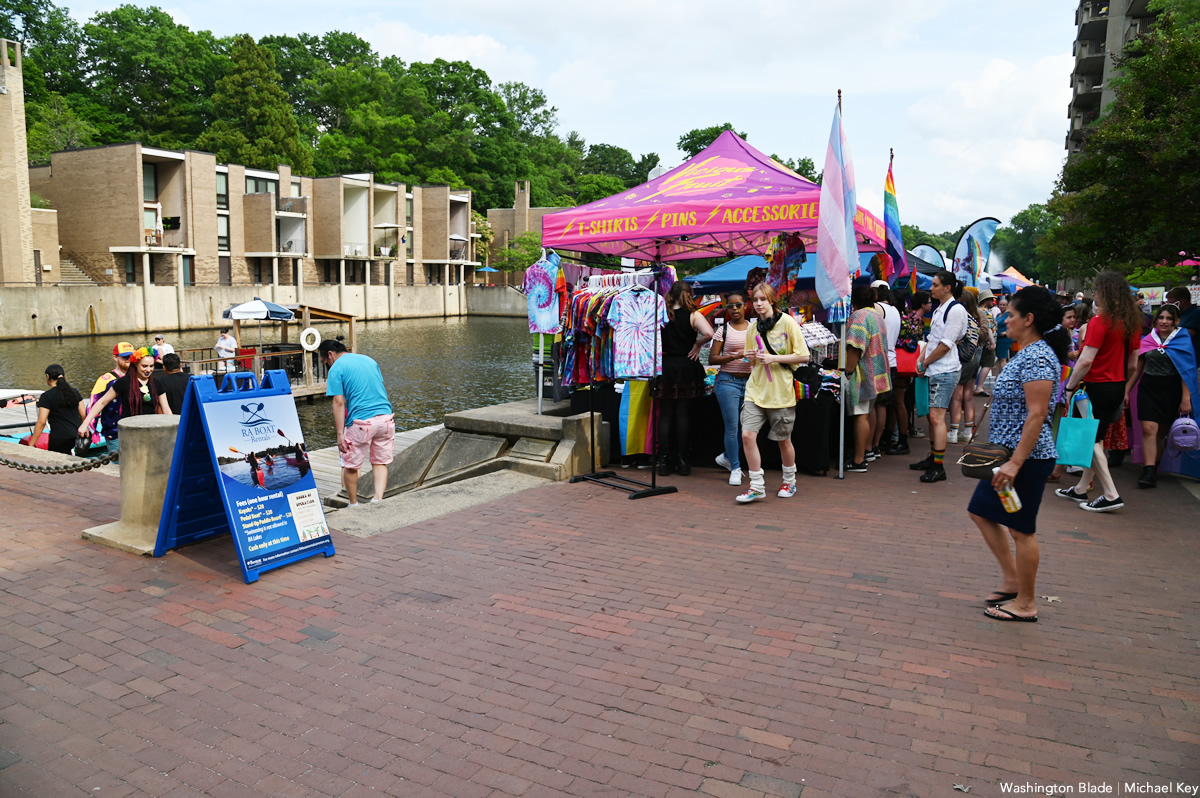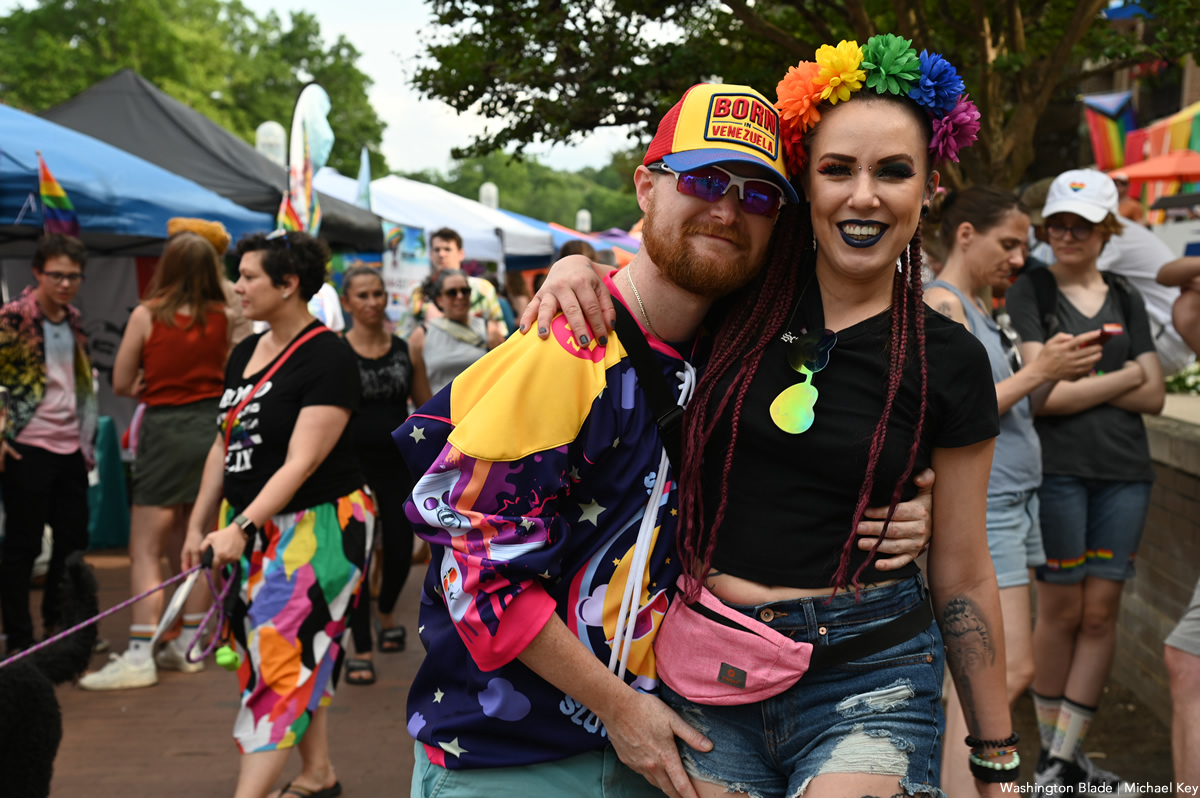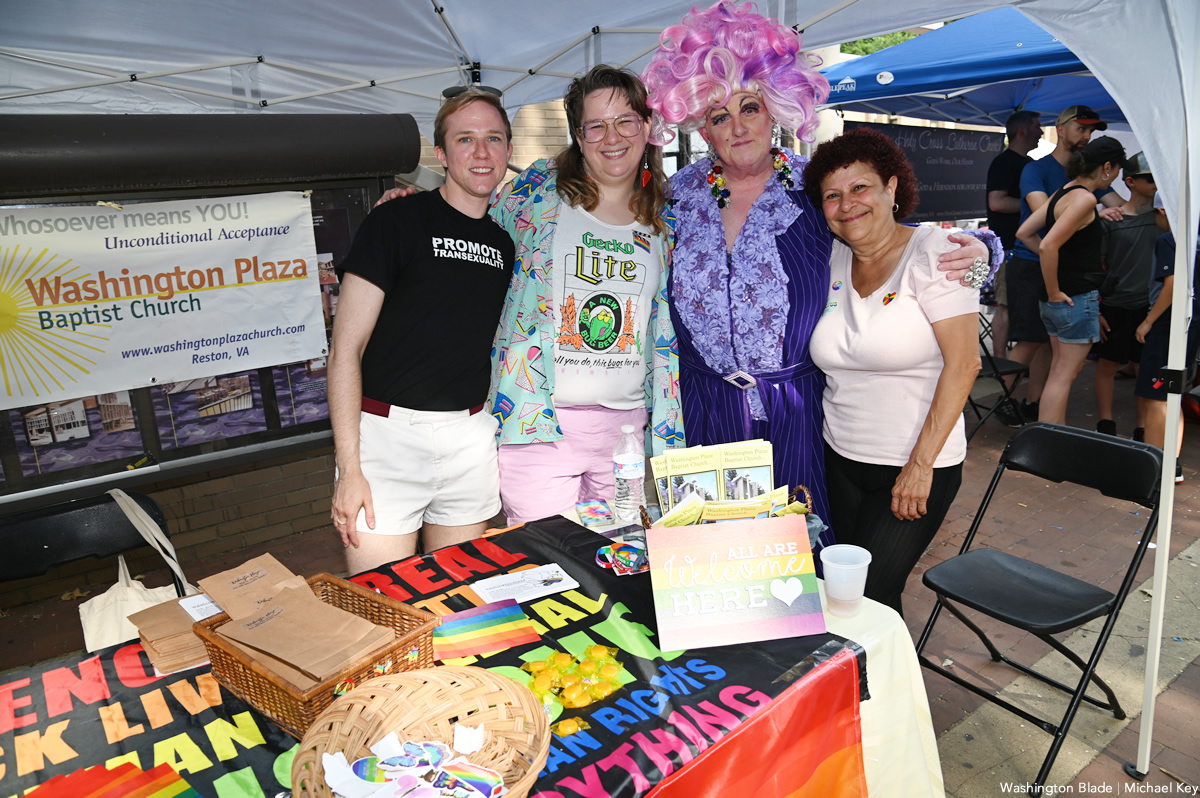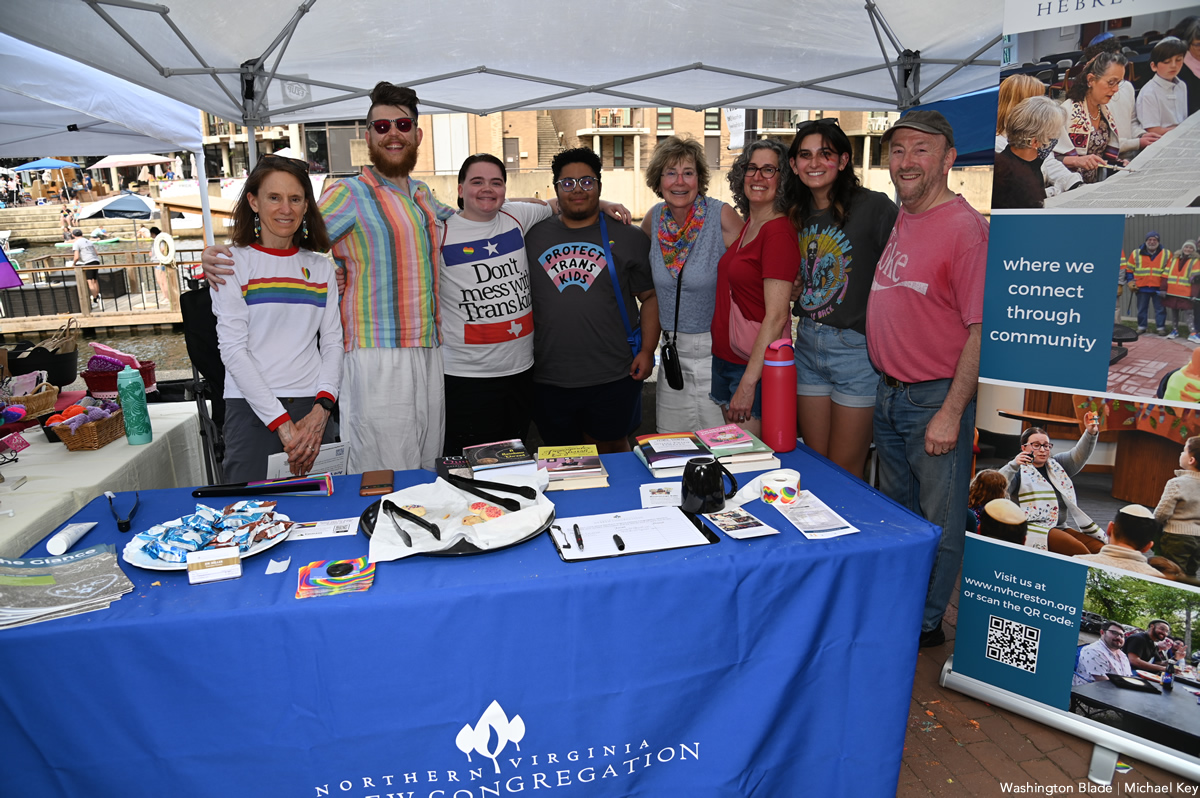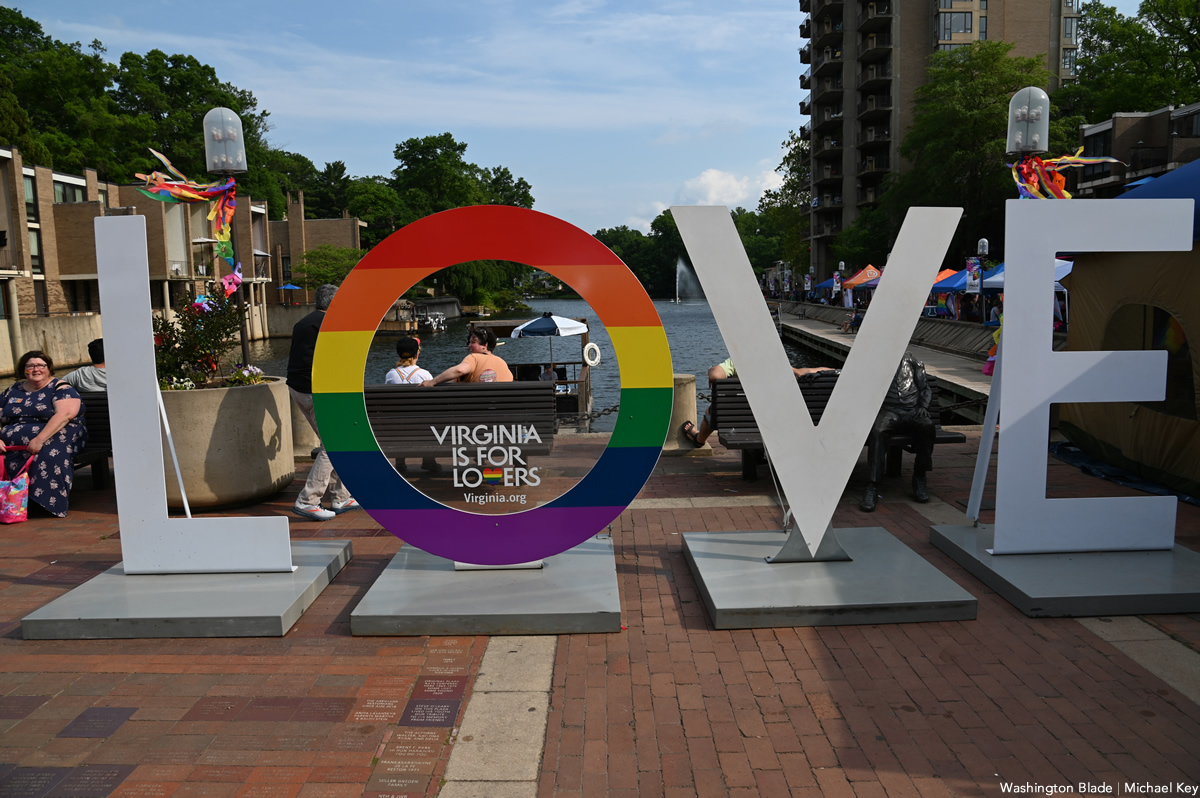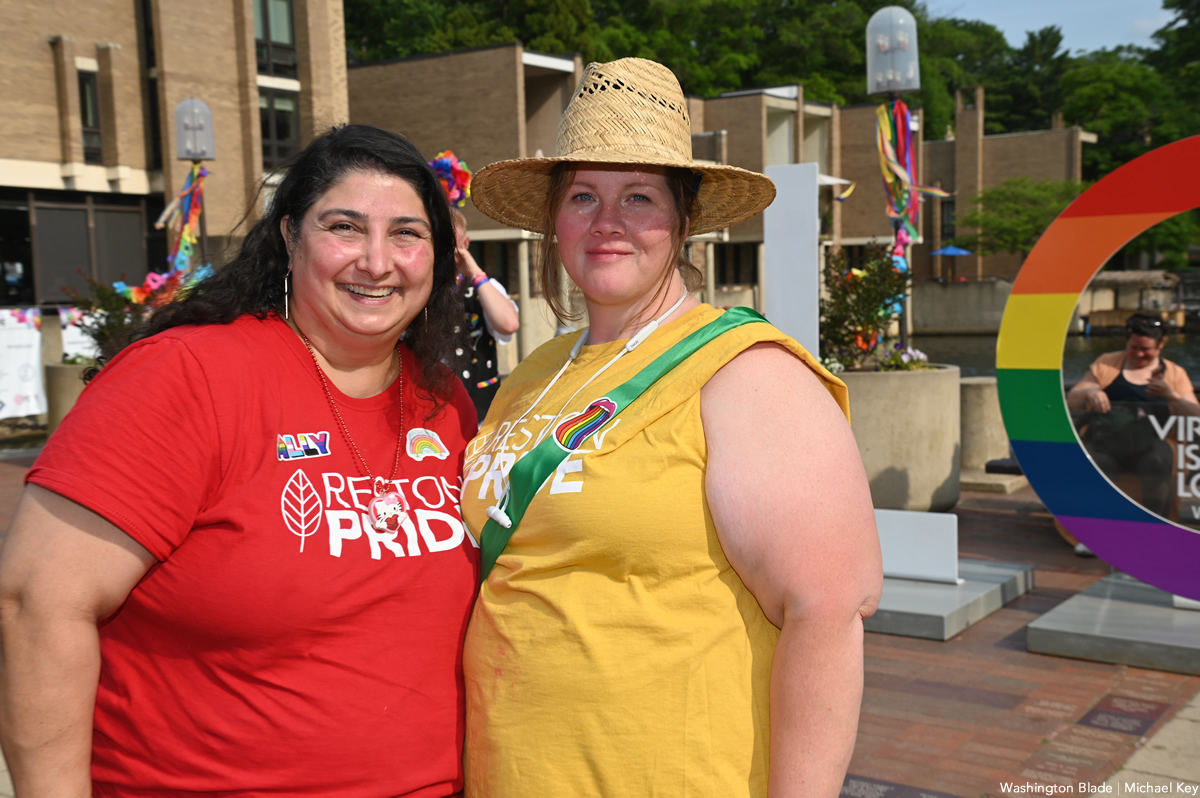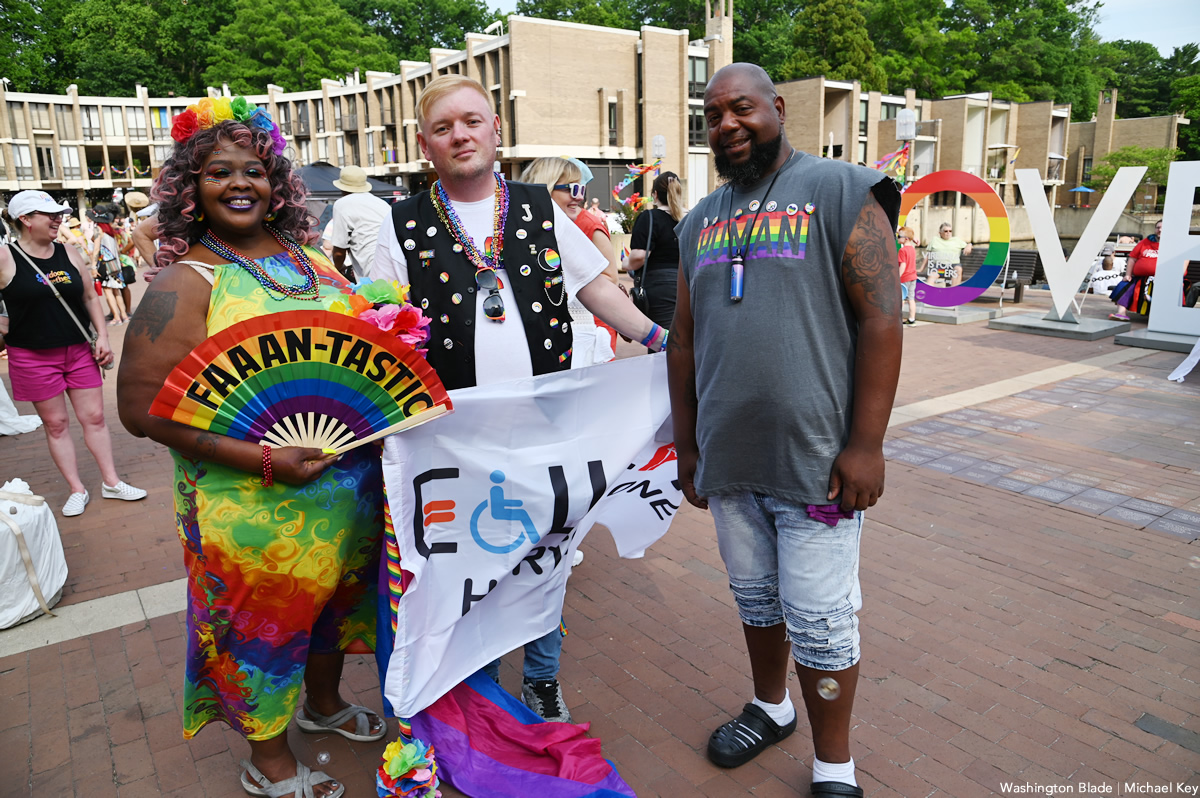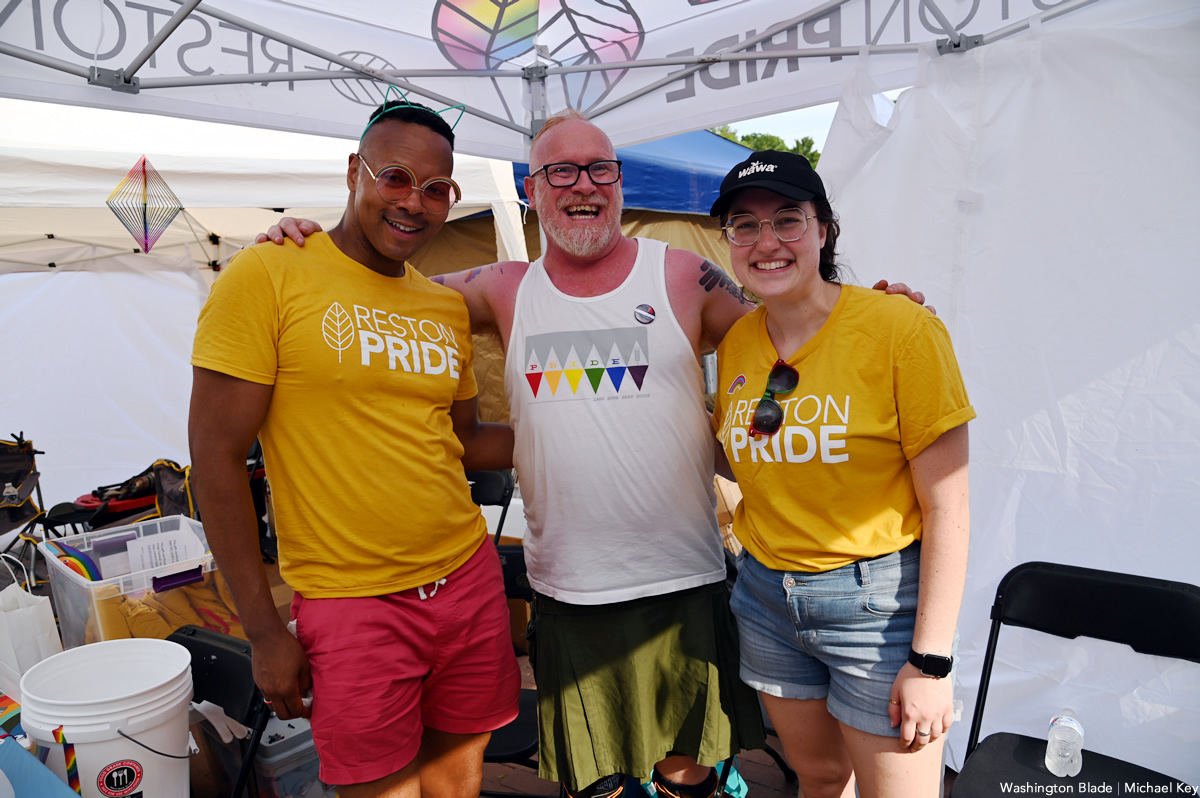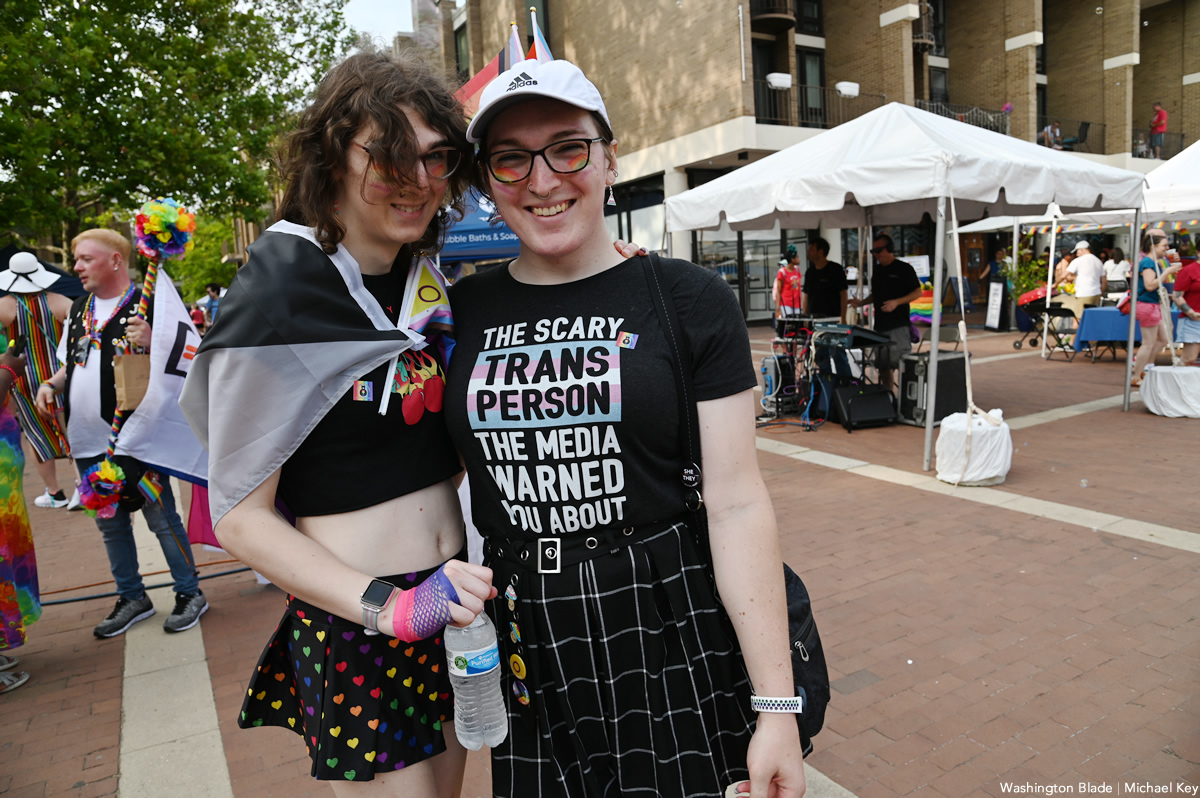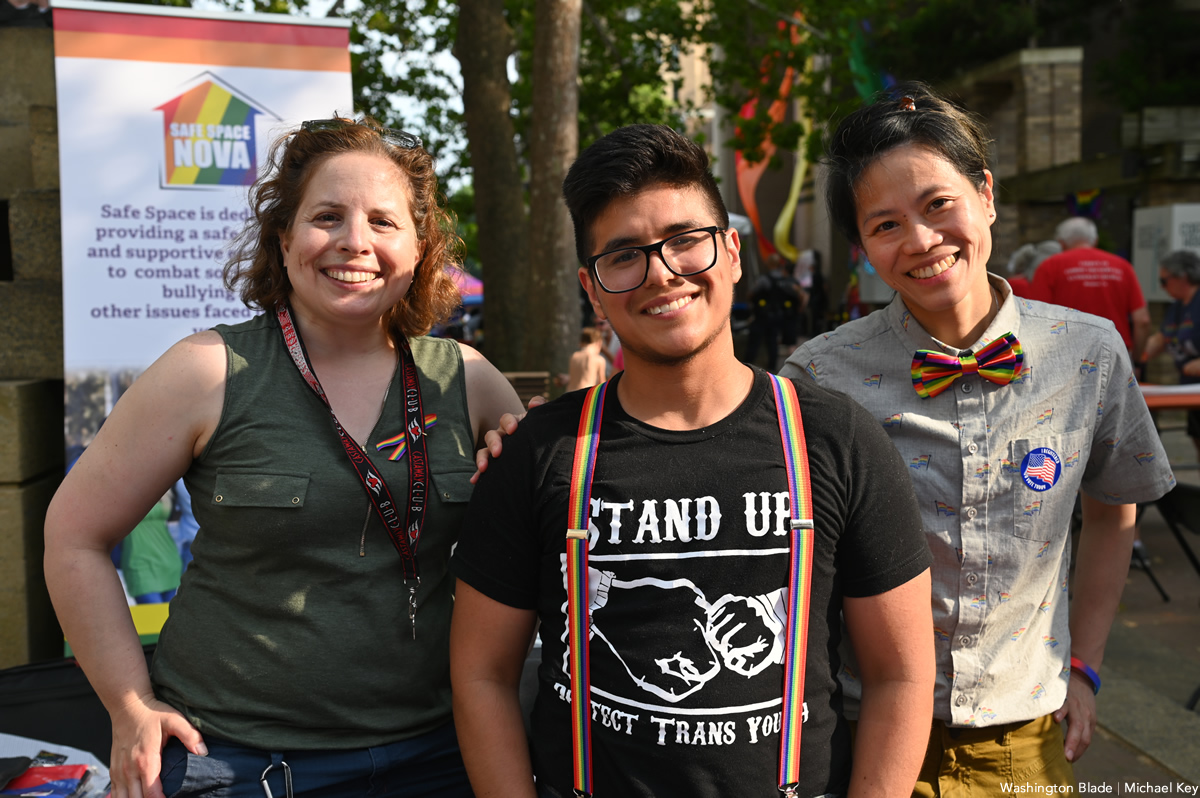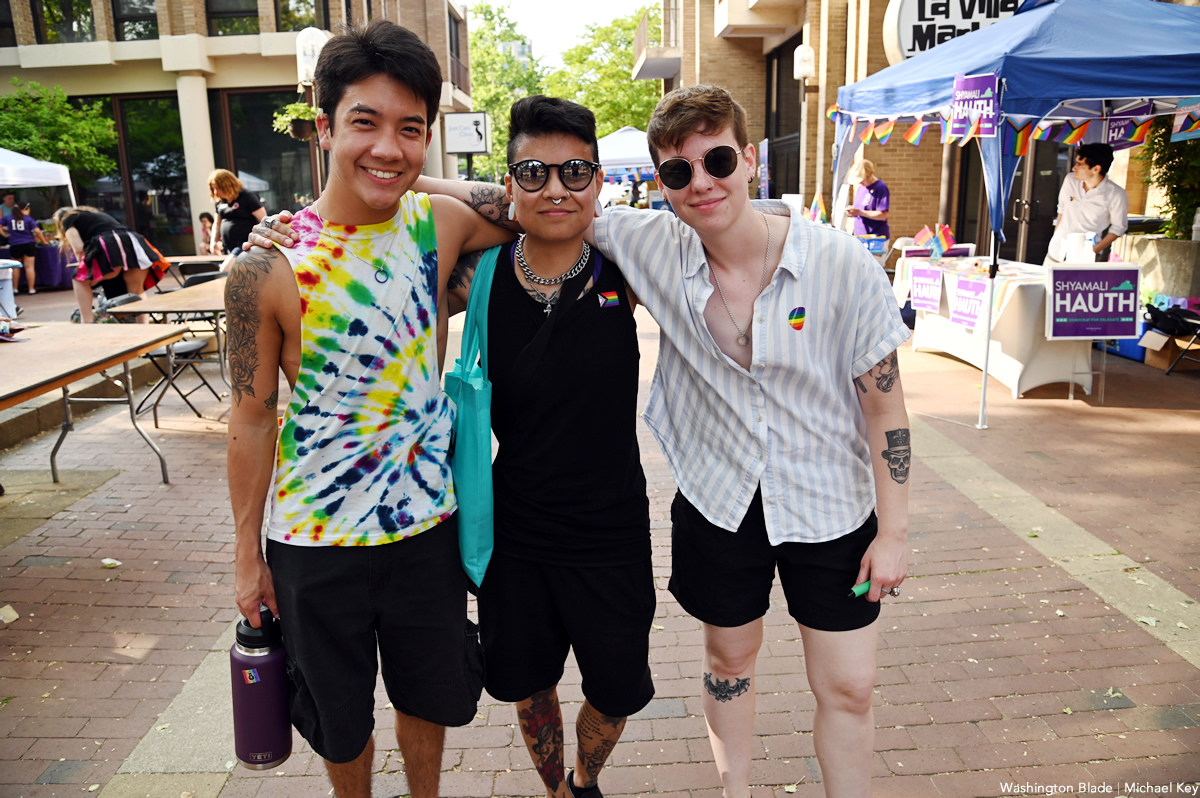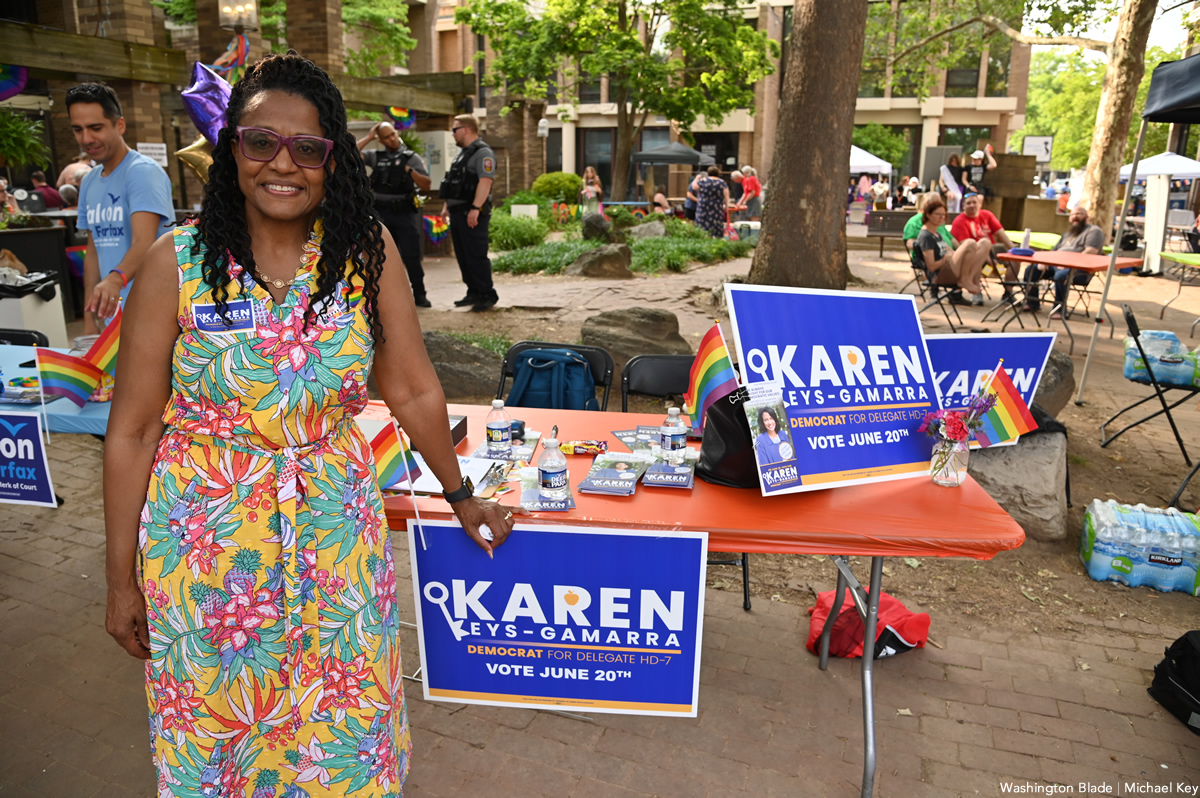 Covering @RestonPride for @WashBlade . @bettymusic performing: pic.twitter.com/sZaIlVANi8

— Michael Patrick Key (@MichaelKeyWB) June 3, 2023
PHOTOS: Alexandria Pride
Virginia city holds LGBTQ celebration at City Hall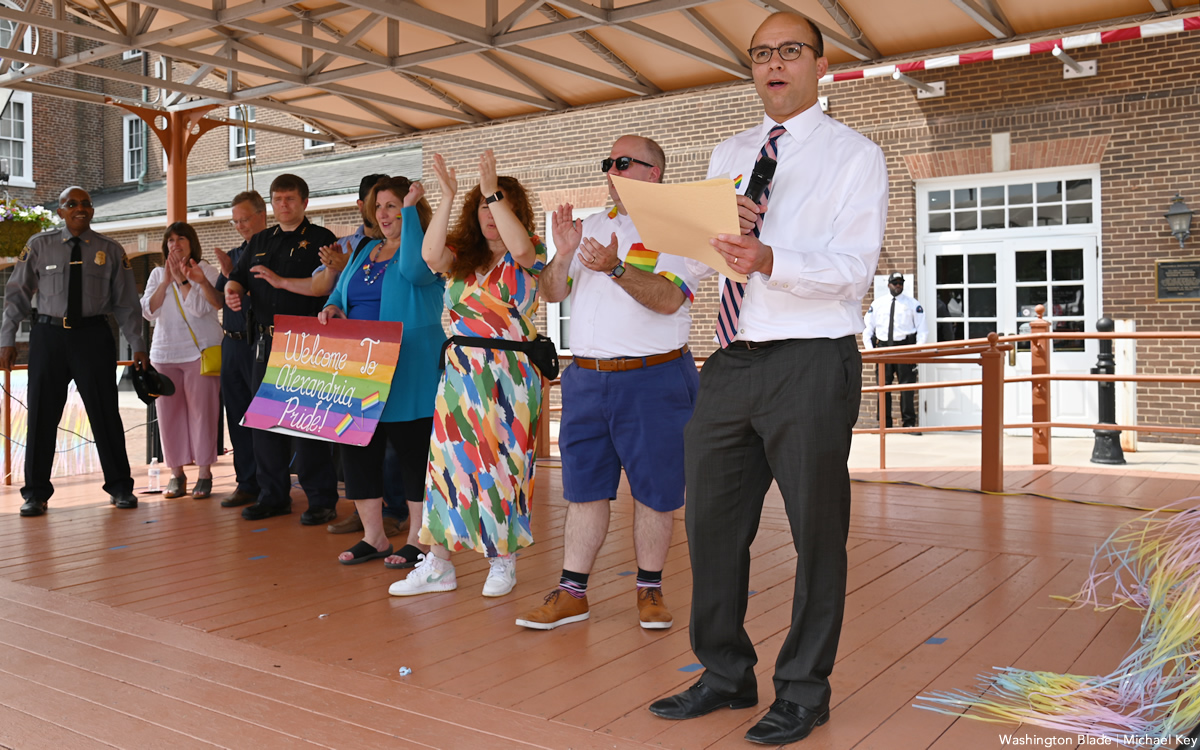 The City of Alexandria, Va. held its sixth annual LGBTQ Pride Festival at Alexandria City Hall on Saturday, June 3.
(Washington Blade photos by Michael Key)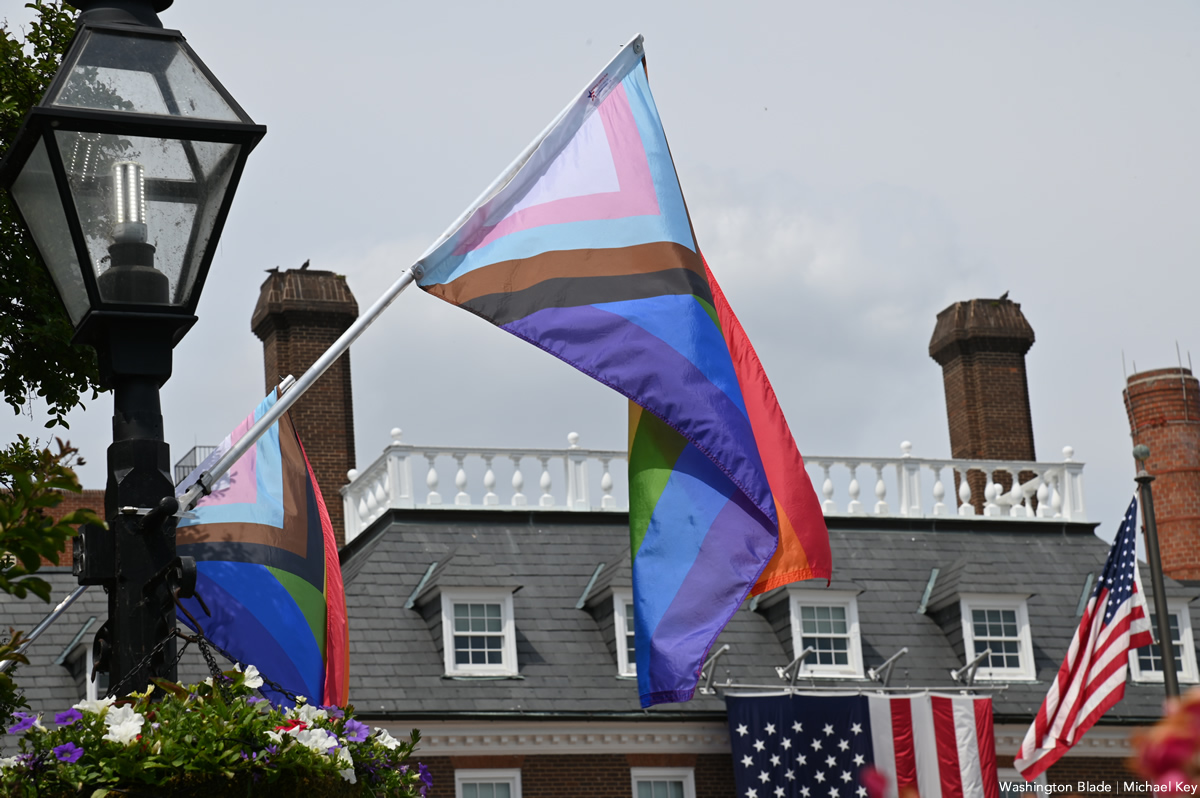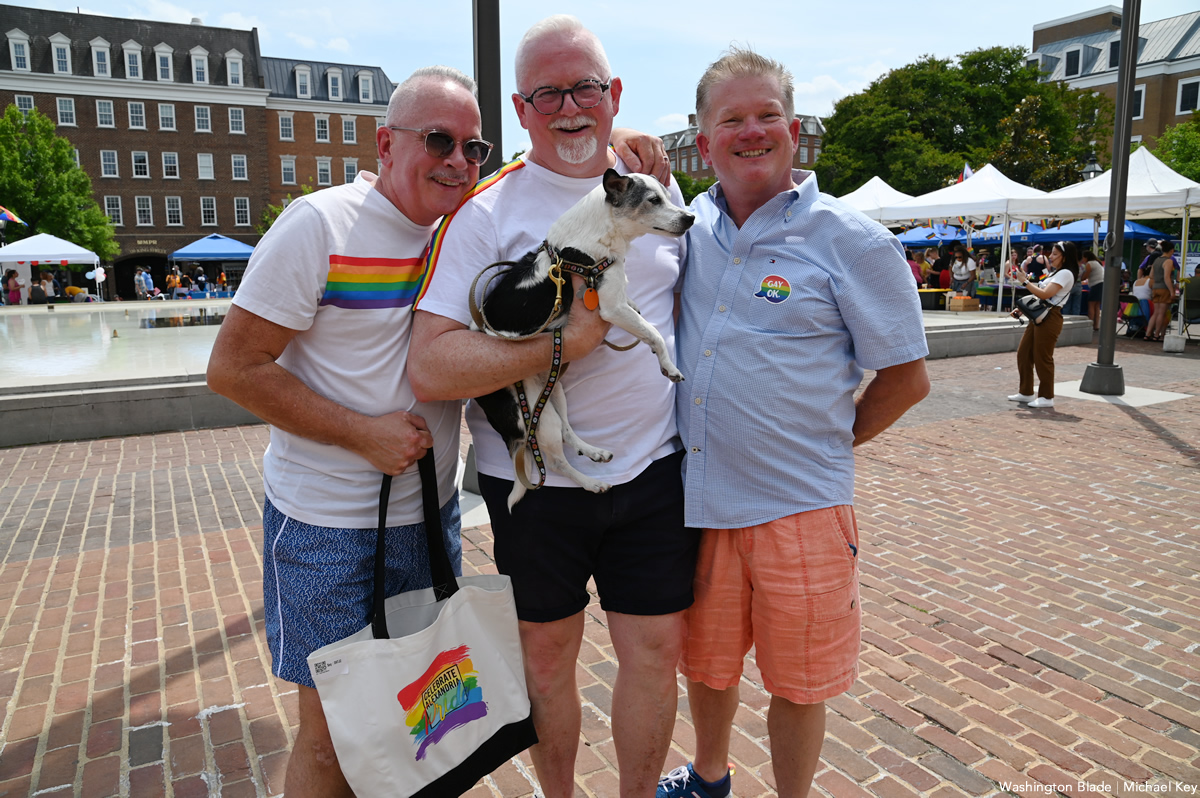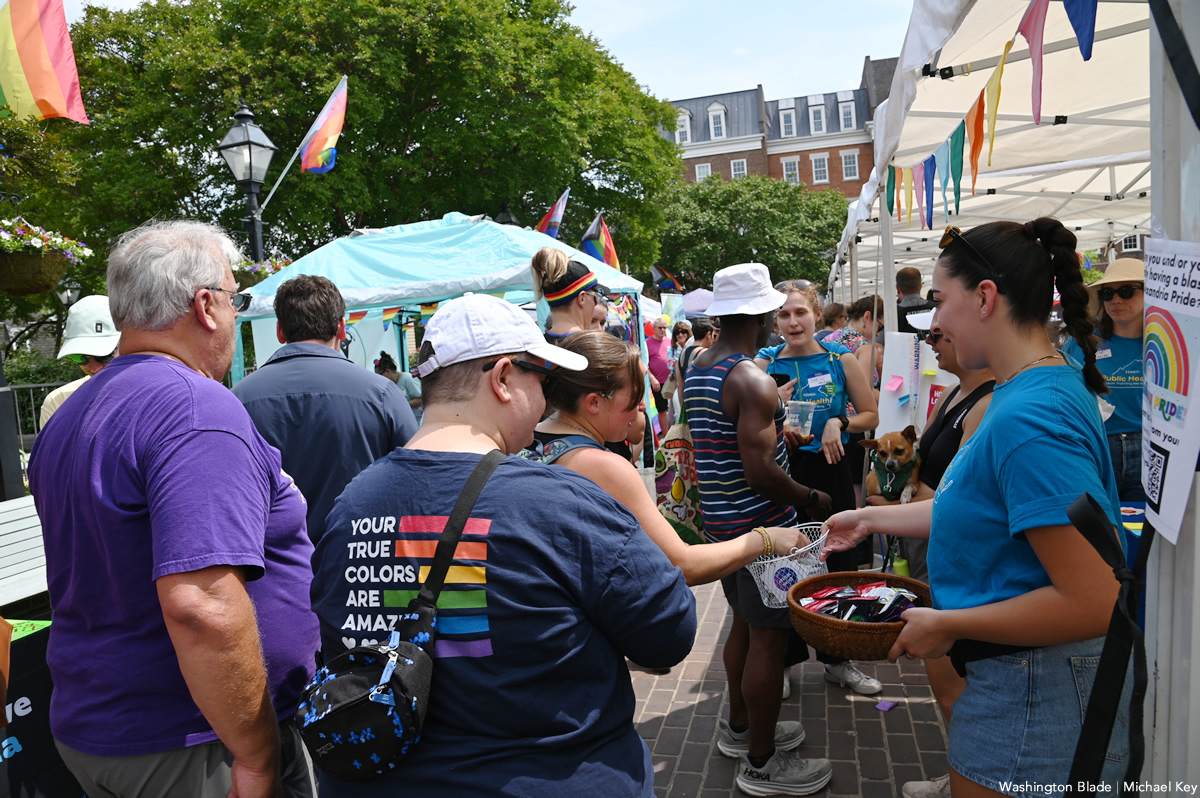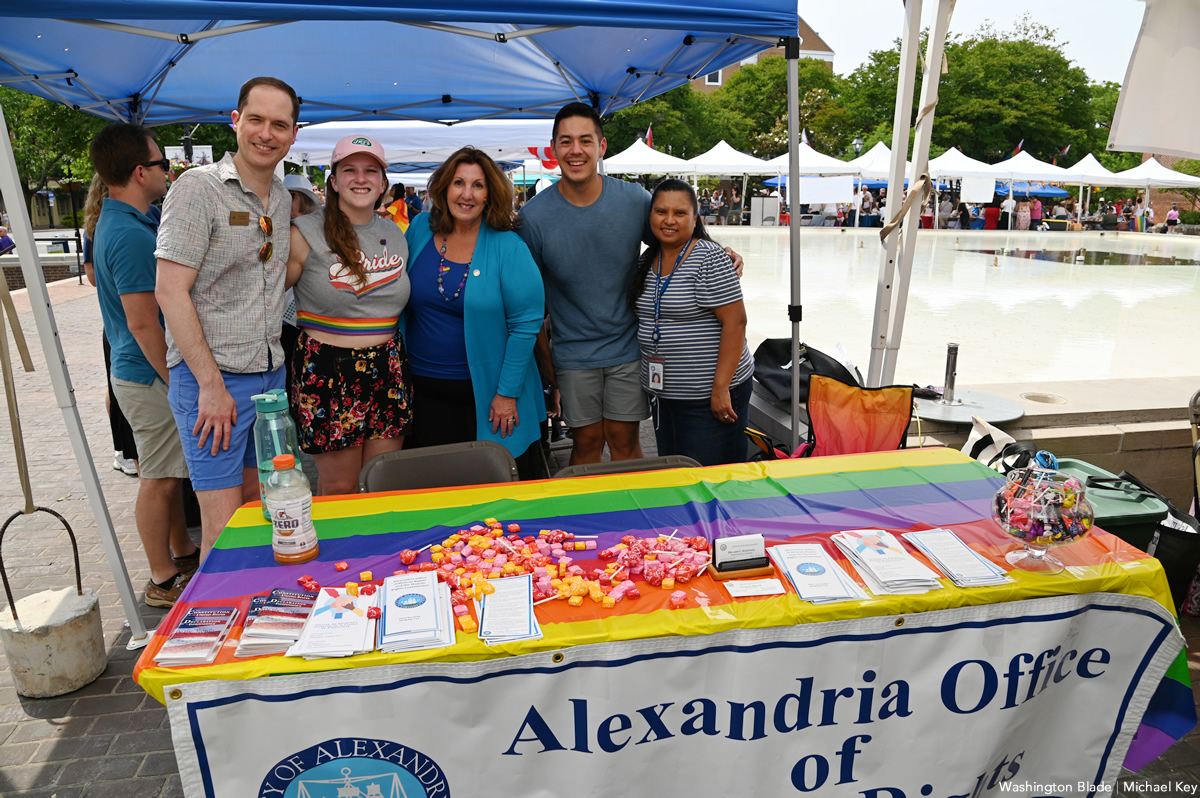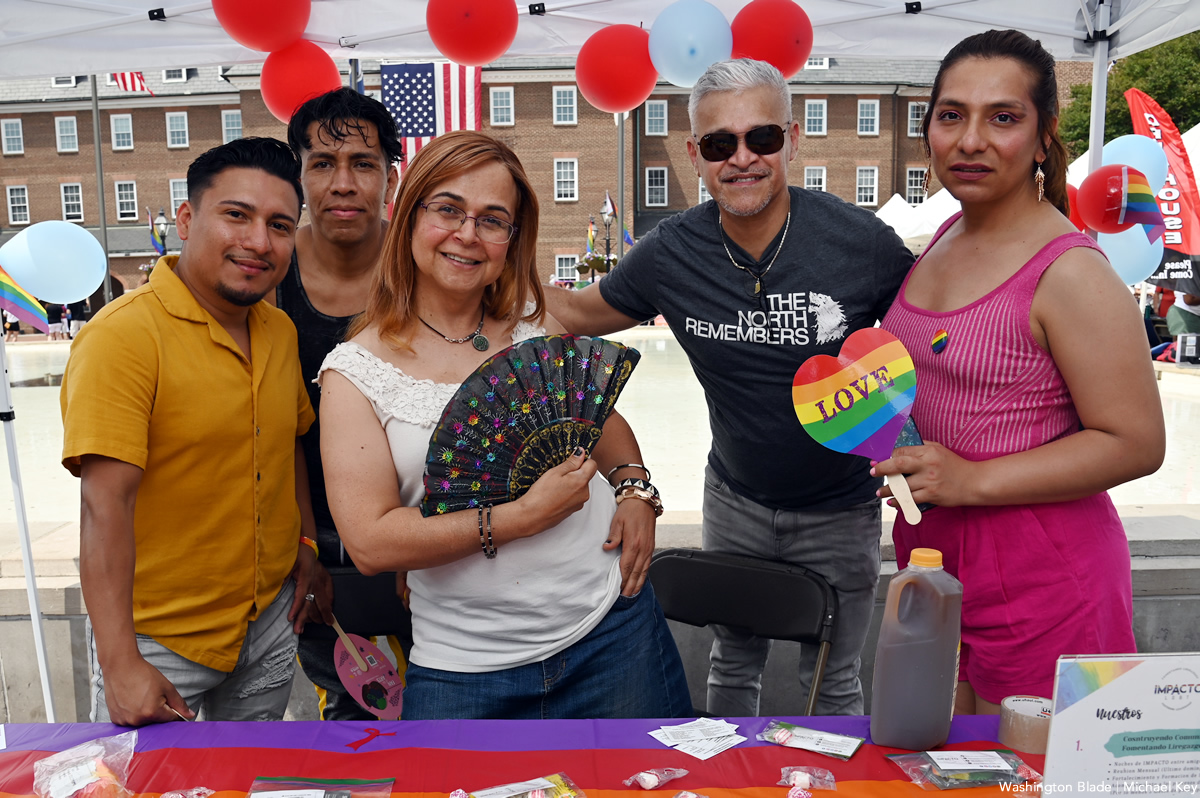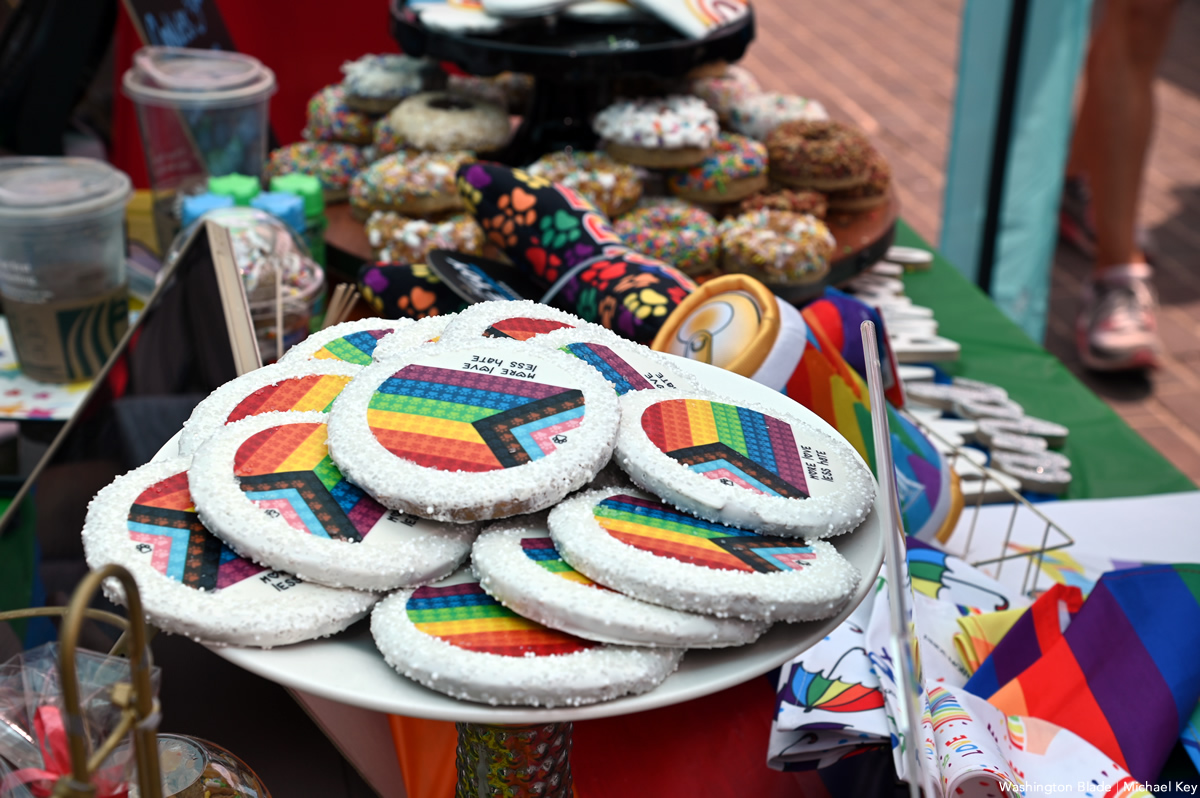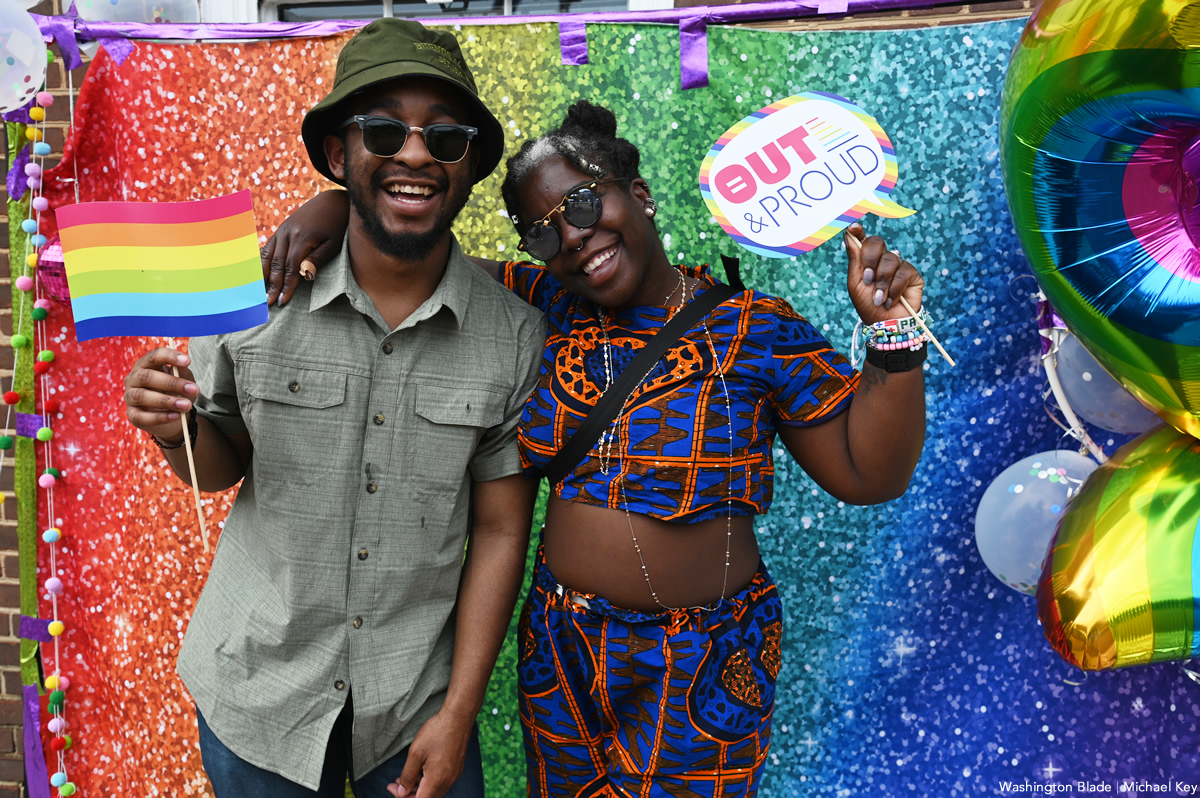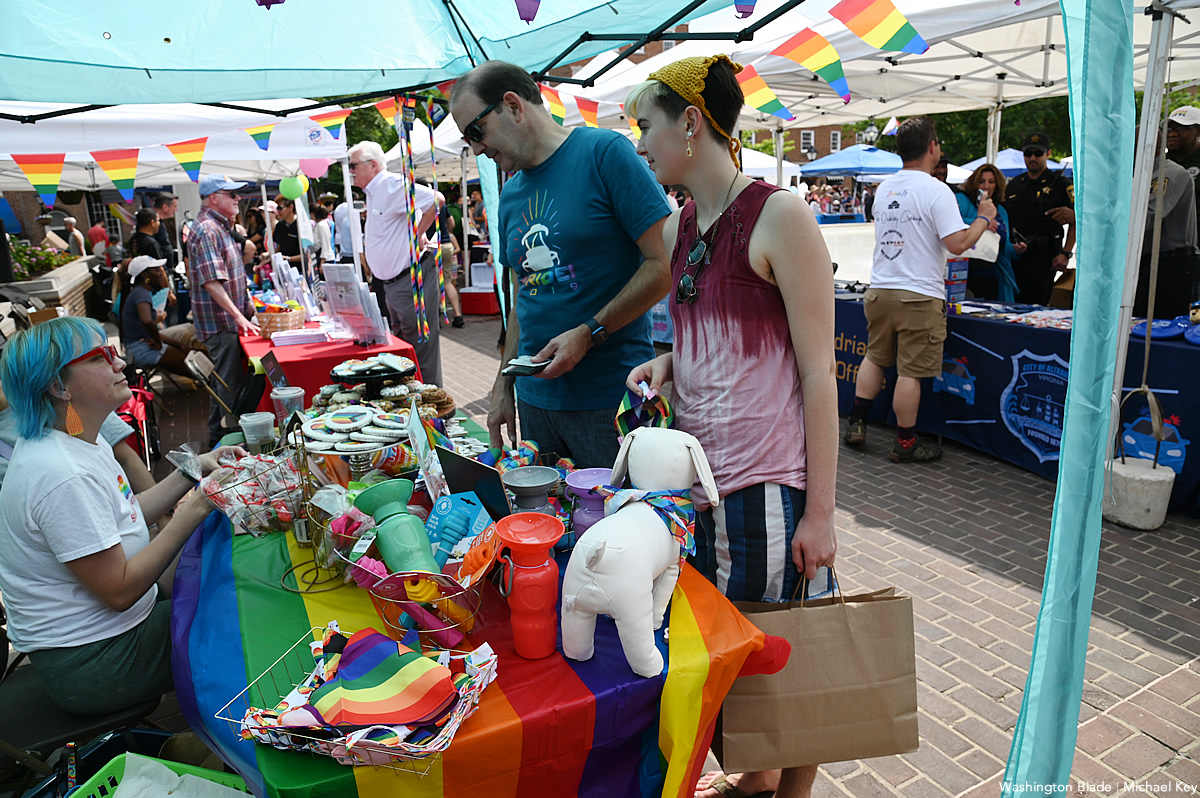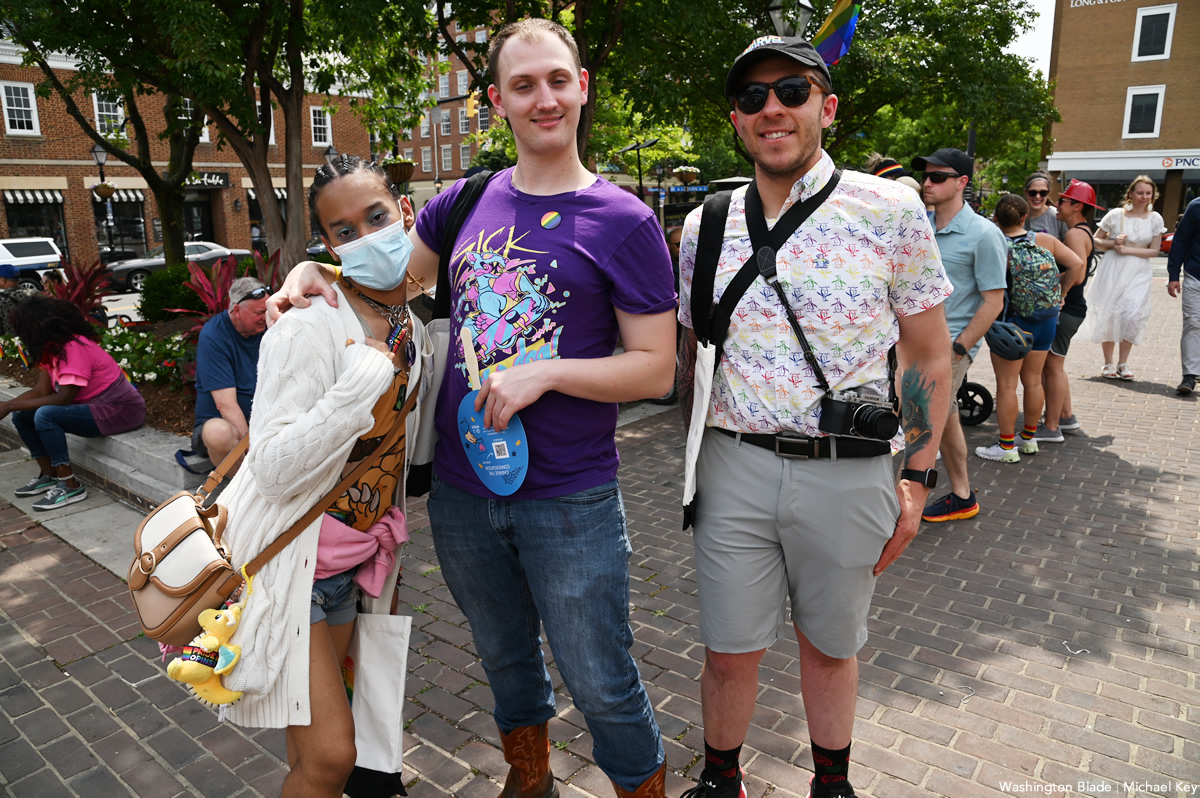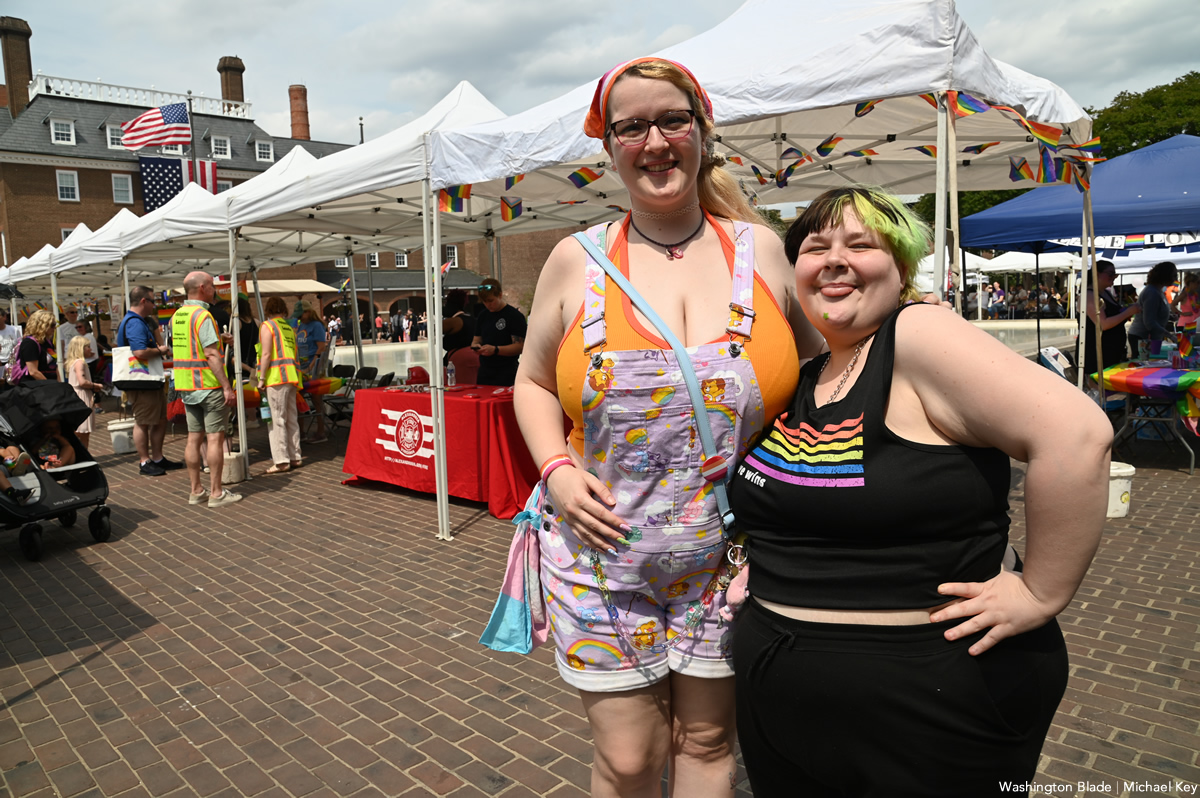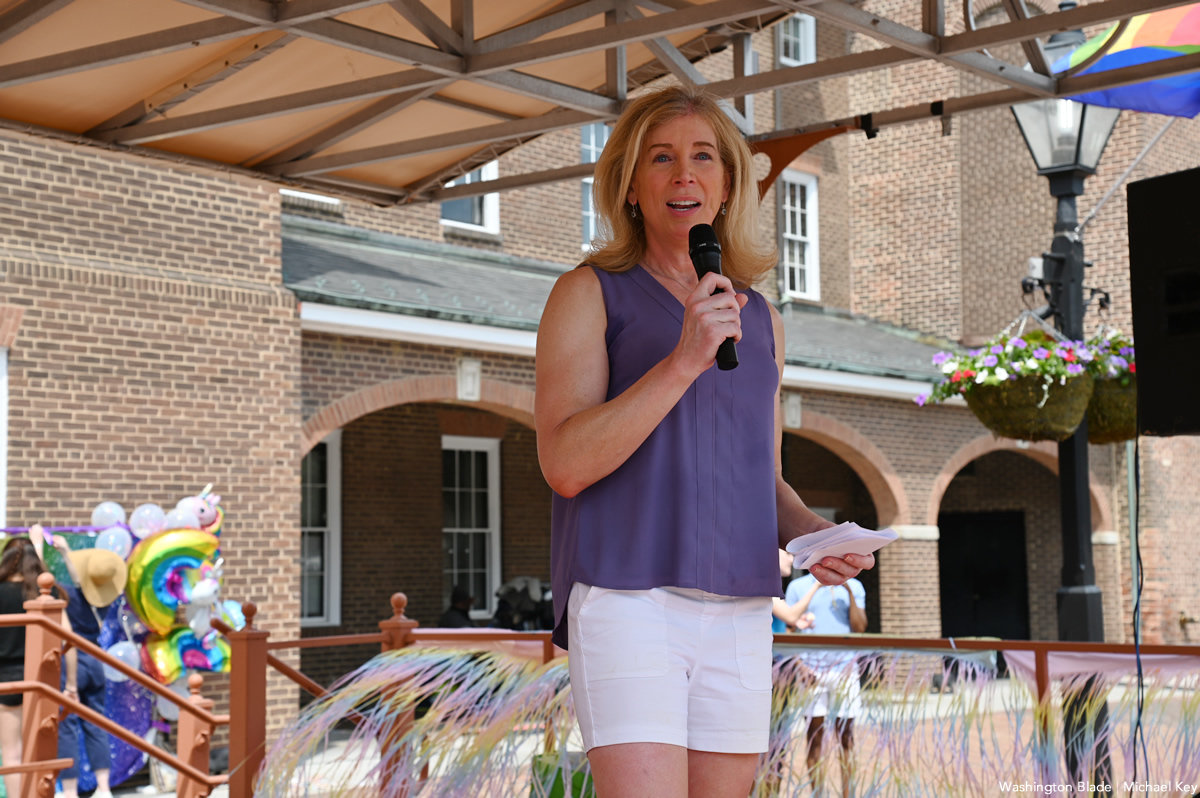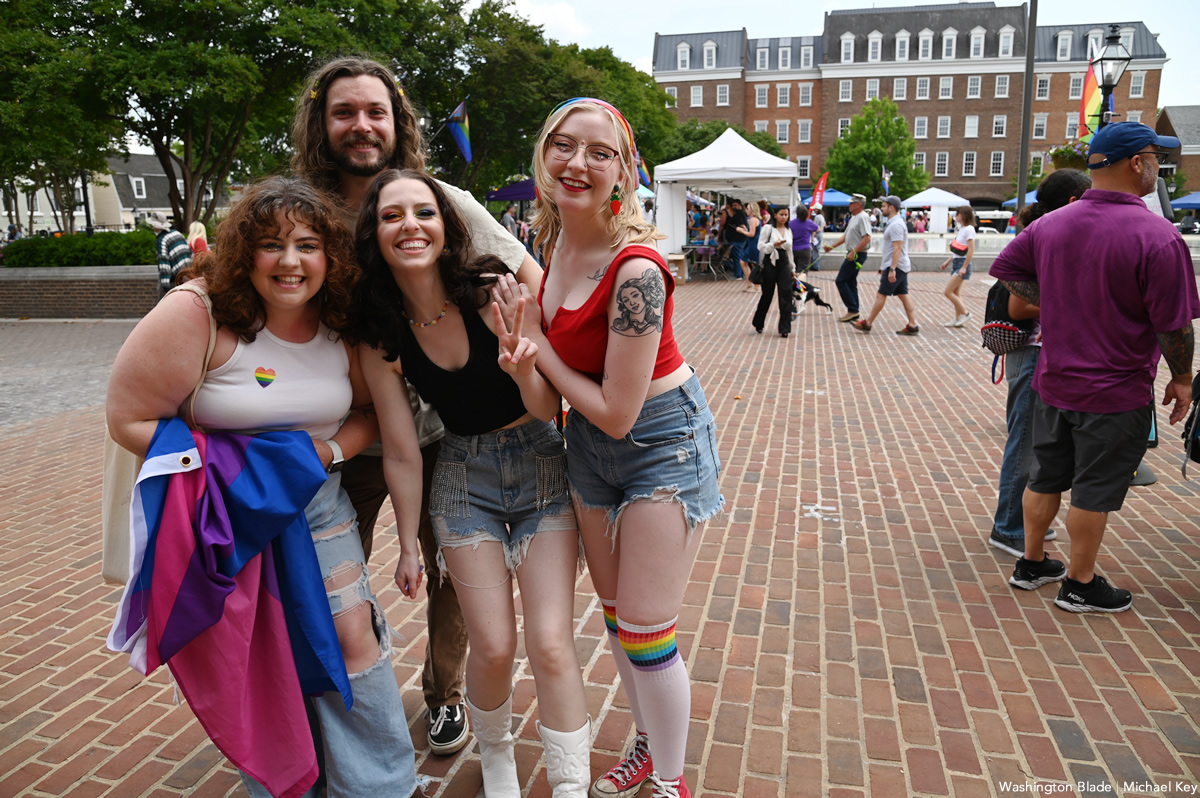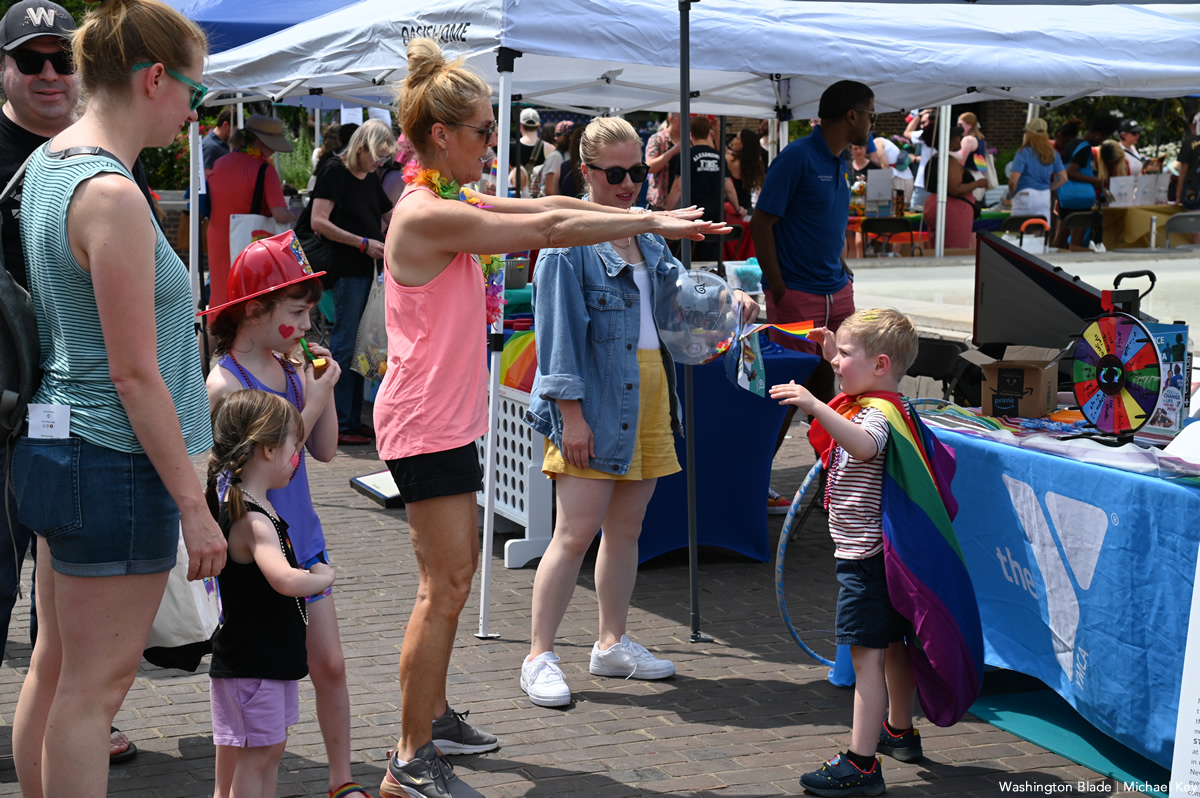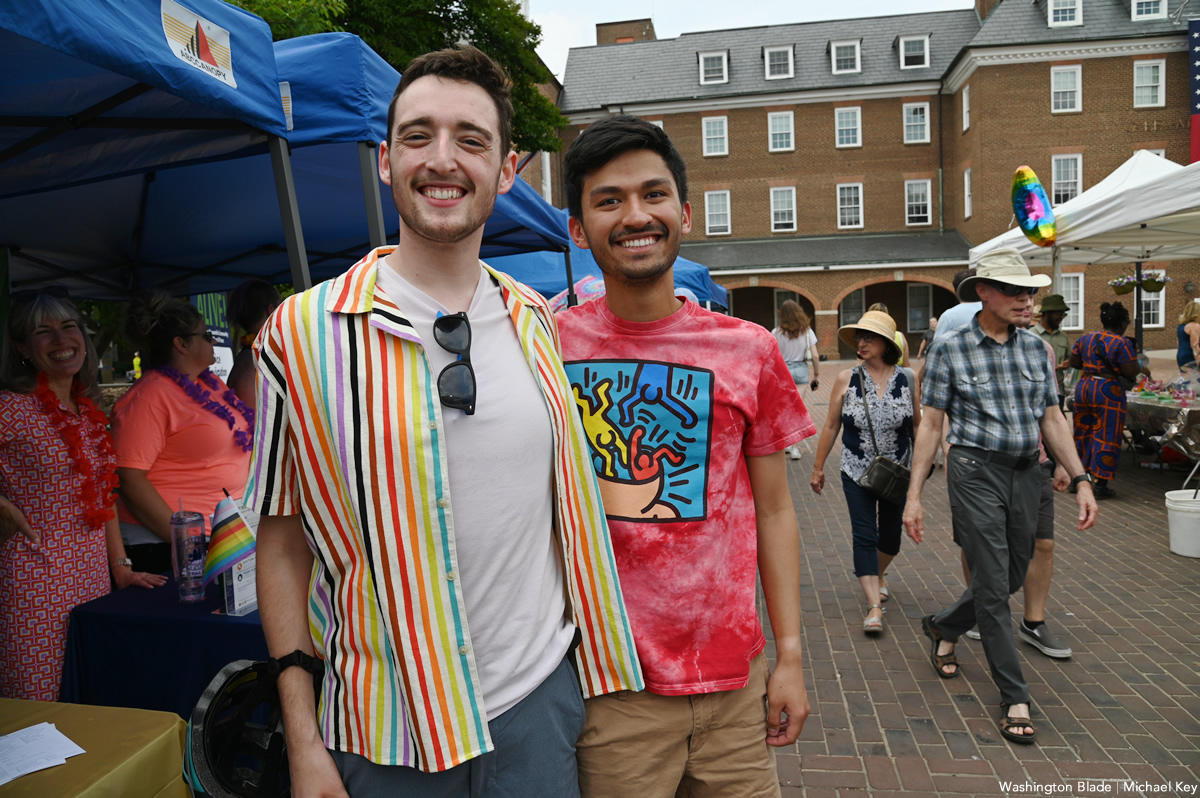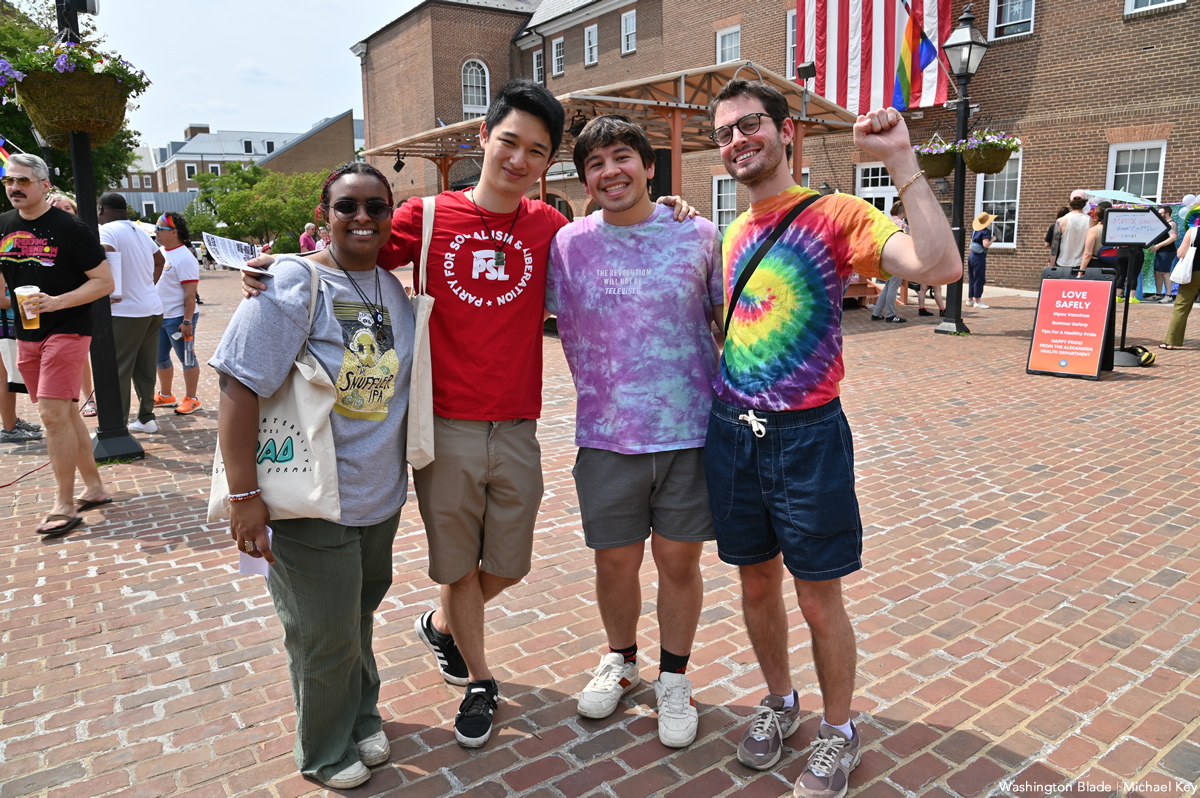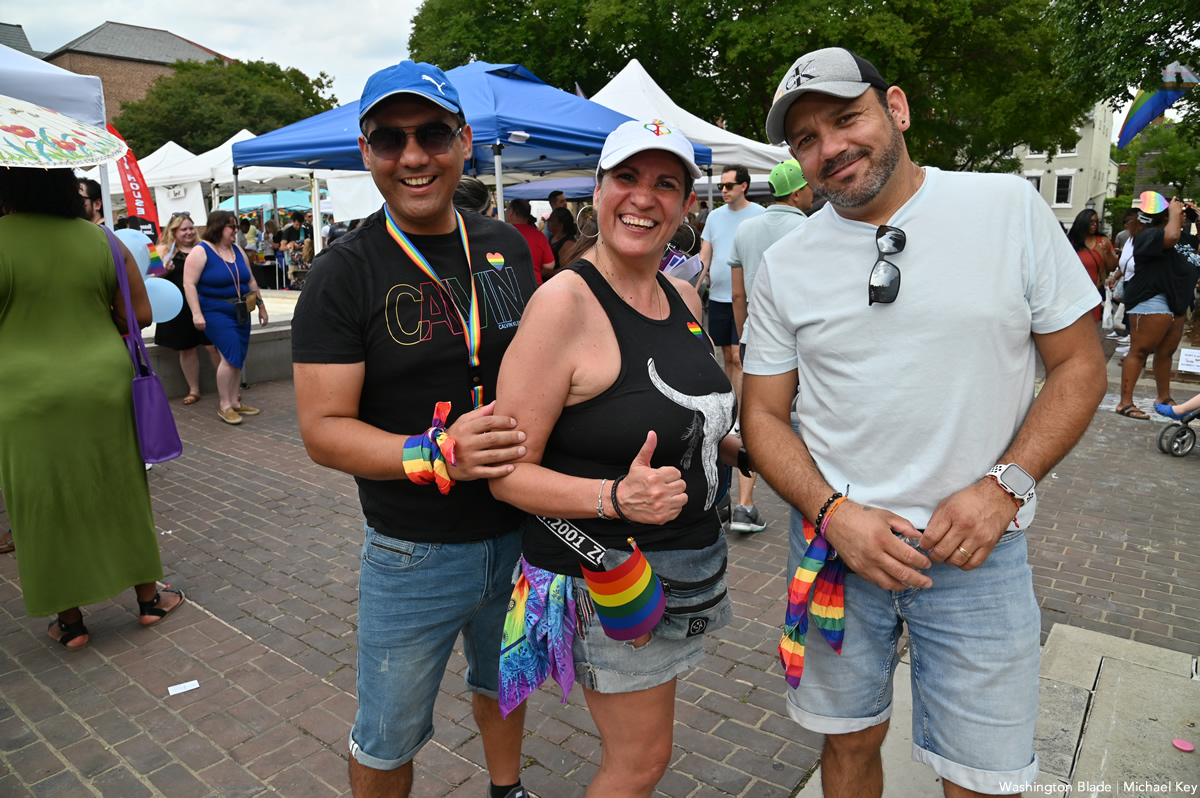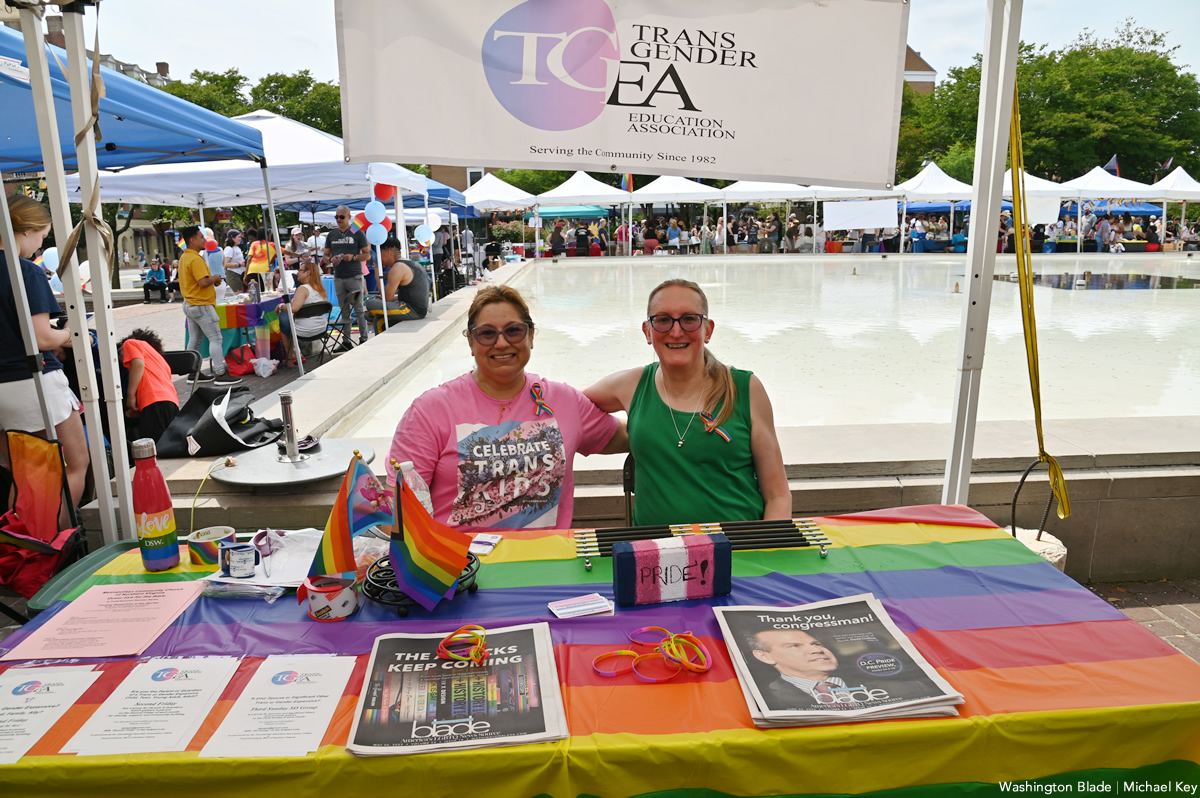 Covering Alexandria Pride for @WashBlade . #Pride #Pride2023 pic.twitter.com/bG0fJk24Lv

— Michael Patrick Key (@MichaelKeyWB) June 3, 2023