Up the ladder to the roof
New Masa 14 space shows off chef's bold creations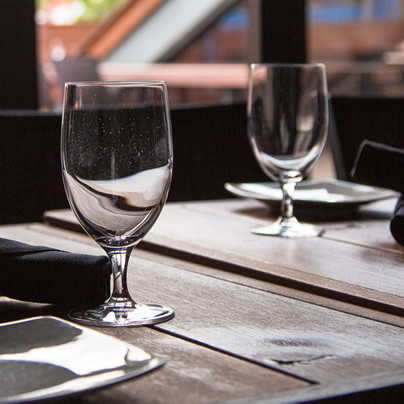 Change abounds at Masa 14 (1825 14th Street NW) where a new-ish (it opened in May) patio features an updated menu and a new executive chef is on board.
At a rooftop reception on Sept. 17, restaurant partners Richard Sandoval, Kaz Okochi and Ivan Iricanin introduced Adam Goldman who's at the helm of this popular Latin-Asian-inspired restaurant that's been a 14th Street mainstay since it opened in the fall of 2009.
Goldman graduated from Johnson and Wales University in Norfolk, Va., in 2003, but Goldman has always been interested in the culinary arts.
"I grew up cooking with my mom and grandma," says Goldman, "but I started really cooking about 13 years ago at Boy Scout camp when the cook at camp refused to make meals for vegetarian campers."
After graduating Goldman started working in Rockville, Md., where he served in numerous positions at Addie's Restaurant. Goldman says he has experience with all types of cuisine since starting his career, "from barbecue to fine Italian." He joined the Masa 14 team two years ago and served as sous chef under former executive chef Antonio Burrell.
Goldman believes that the new rooftop at Masa 14 will bring a different clientele and a different flair to the restaurant. It offers a different type of menu as well — it's designed so patrons enjoy bites that can be eaten with one hand while enjoying a beverage with the other.
The new rooftop is impeccably done and on a warm autumn evening a couple dozen people, including a guest and myself, kept the patio buzzing with activity. We were served tasting portions of five of the six new dishes that were recently added to the downstairs dinner menu prepared by Goldman. We were also handed two delicious new fall-inspired drinks. The Masa Smoked Cider made with Mezcal, cinnamon-infused whiskey and mulled cider and the Autumn on 14th, which is bourbon, balsamic syrup (yes like balsamic vinaigrette in a drink) brown sugar and ginger beer. Just to make sure that I liked them both, I consumed two of each over the course of the evening. These drinks were rich and warm, perfect for the fall and they paired very well with the spicy flavors of the bites that were served.
Goldman says he loves the Thai flavor profile, "sweet, spicy and salty hitting all the right taste buds, without one being overwhelming." Goldman wants to keep with the Latin Asian theme of Masa 14, but also introduce different styles of cuisine with this theme. The new flavors can be tasted in the new items we dined on. The cream of corn soup with sweet corn tomato relish, scallion lump crab and cayenne chili oil is a tasty example of the Thai flavor profile, this was also my favorite dish at the reception.
Other great new dishes include the roasted beet salad with curried goat cheese, the wok stir fried mussels with aji Amarillo cream sauce and crumbled chorizo, and cornmeal-crusted oysters with green papaya slaw and pickled Fresno chilies. Finally, there was the perfectly balanced salmon tartar with roasted red pepper, green mango chimichurri and togarashi-toasted wonton crisps. Both my guest and I had a couple servings of the salmon.
Goldman's favorite new item on the menu however, is none of the items we tried at the reception — the brussels sprouts. He came up with the recipe just a couple days before the new menu was premiered.
"If you want to try them you will have to come back," says Goldman. There seem to be plenty of reasons to go back to Masa 14. They have new drinks, new food, a new patio, and of course a new executive chef. Goldman brings his unexpected and spicy flavors to this Latin-Asian fusion restaurant that brings fine dining in a laid back atmosphere to 14th Street.
Mayor's office to host Pride tie-dye party
Guests to make colorful shirts for 'PEACE. LOVE. REVOLUTION' theme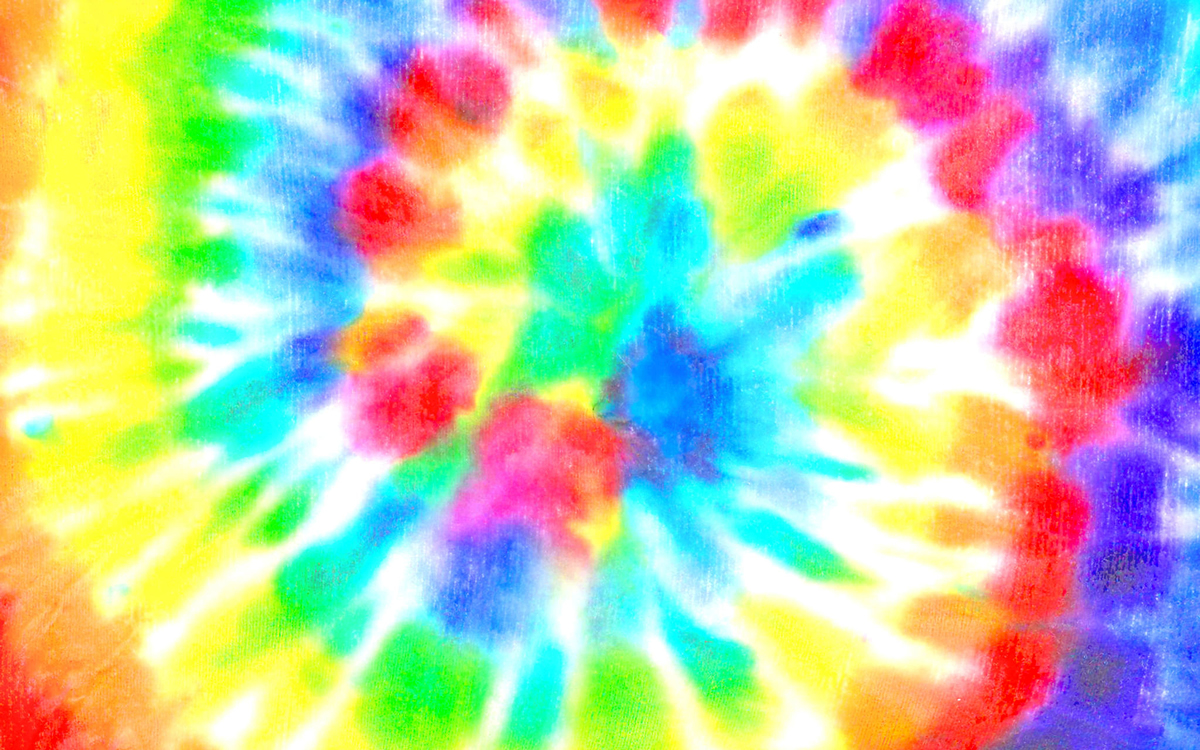 The Mayor's Office for LGBTQ Affairs will host "Love Out Loud: Tie Dye Party for Pride" on Wednesday, June 7 at 5 p.m. at the Frank D. Reeves Center of Municipal Affairs.
The event, hosted along with the DC Center for the LGBT Community and Capital Pride Alliance, will be an afternoon for community and artistry. Guests are encouraged to bring their creativity to make some colorful tie-dye shirts in line with this year's Pride theme, "PEACE. LOVE. REVOLUTION."
This event is free to attend and more details are available on Eventbrite. 
D.C. to celebrate LGBTQ poetry
Pride Poem-a-Day presents second installation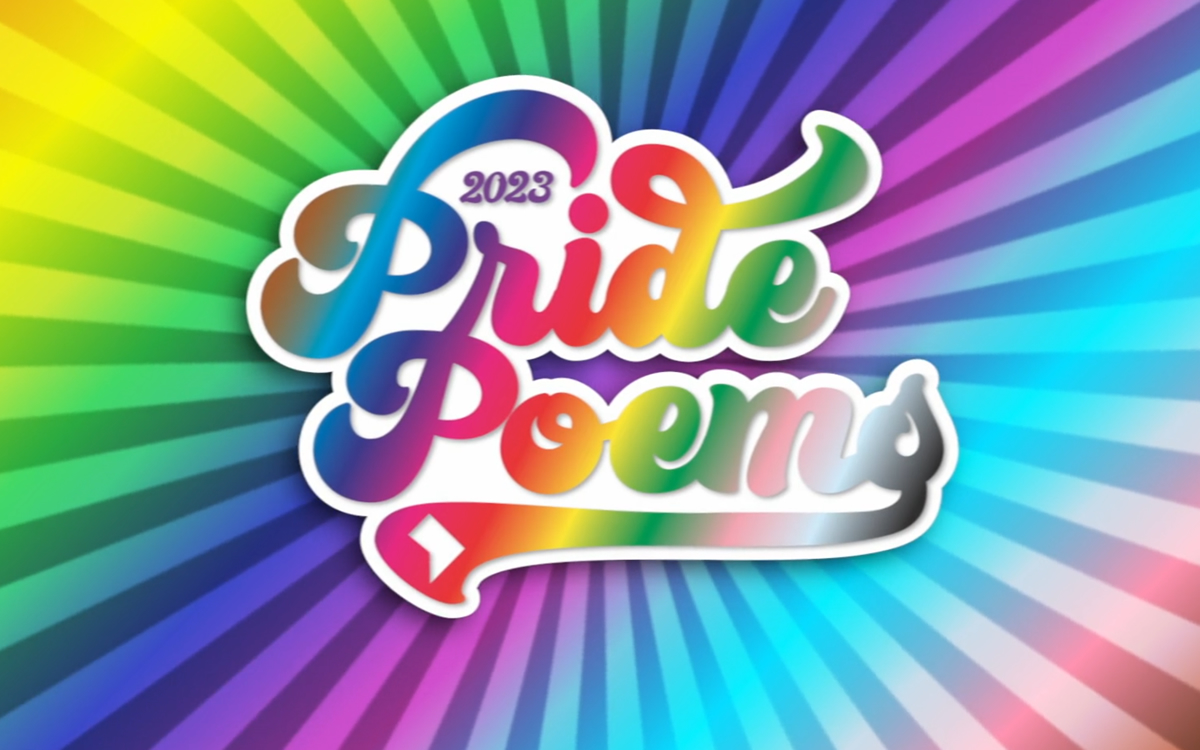 DC Pride Poem-a-Day will present its second installation of short videos featuring LGBTQ poetry from the Washington, D.C. area to celebrate Pride month.
A new video will be released each day in June and will feature different poets reading an original poem on the theme of "heritage."
The videos highlight LGBTQ poets from a variety of backgrounds, ethnicities, races, and countries of origin, and also poets from minority religions, multi-lingual, and disabled. 
To access the poetry, visit DC Pride Poems' website.
Calendar: June 2-8
LGBTQ events in the days to come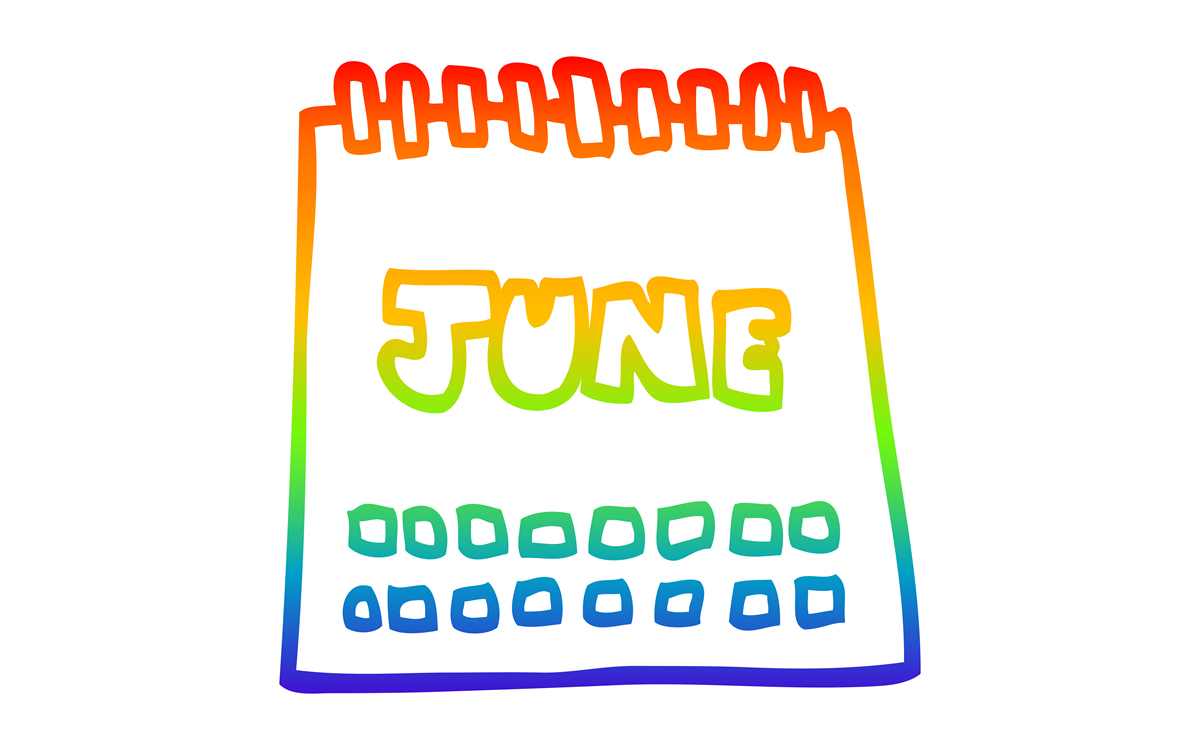 Friday, June 2
Center Aging: Friday Tea Time will be at 2 p.m. on Zoom. This event is a social hour for older LGBTQ+ adults. Guests can bring a beverage of choice. For more information, contact [email protected].
Go Gay DC will host "LGBTQ+ Pride Kickoff Social" at 7 p.m. at The Commentary. This event is ideal to make new friends in the LGBTQ community and enjoy the bottomless happy hour specials at Puro Gusto. Admission is free and more details are available on Eventbrite.
Saturday, June 3
Virtual Yoga Class with Jesse Z. will be at 12 p.m. online. This is a weekly class focusing on yoga, breath work, and meditation. Guests are encouraged to RSVP on the DC Center's website, providing your name, email address, and zip code, along with any questions you may have. A link to the event will be sent at 6 pm the day before.
LGBTQ People of Color Support Group will be at 1 p.m. on Zoom. LGBTQ People of Color can come together and talk about anything affecting them in a space that strives to be safe and judgment free. There are all sorts of activities like watching movies, poetry events, storytelling, and just hanging out with others. For more details, visit thedccenter.org/poc or facebook.com/centerpoc.
Project DC Events will host "DC Pride Crawl" at 2 p.m. at Dupont Circle's best bars. Guests are encouraged to put on their brightest and most colorful outfit, grab friends, and enjoy a day of drinks and celebration. Tickets start at $20 and can be purchased on Eventbrite. 
Sunday, June 4
AfroCode DC will be at 4 p.m. at Decades DC. This event will be an experience of non-stop music, dancing, and good vibes and a crossover of genres and a fusion of cultures. Tickets cost $40 and can be purchased on Eventbrite.
"Largest LGBTQIA+ Singles Flamingle" will be at 7 p.m. at THRoW Social DC. Guests can enjoy signature cocktail and wine specials, food, games, and live music while mingling with single people in the local LGBTQ community. This event is free and more details are available on Eventbrite.
Monday, June 5
Center Aging Monday Coffee and Conversation will be at 10 a.m. on Zoom. LGBT Older Adults — and friends — are invited to enjoy friendly conversations and to discuss any issues you might be dealing with. For more information, visit the Center Aging's Facebook or Twitter.
Capital Pride Interfaith Service Planning Meeting will be at 6 p.m. on Zoom. The Capital Pride Interfaith Service is an "integrated service" respectfully demonstrating the breadth, depth, and sincerity of our faith, exposing the lie that anti-gay fundamentalists have a monopoly on faith and religion. For more details, [email protected]. 
Tuesday, June 6
Go Gay DC will host "LGBTQ+ Pride Reception" at 5 p.m. at Turkish Coffee Lady. This event is to foster cross-cultural connectedness and make friends in the LGBTQ+ and allied community. Attendance is free and more details are available on Eventbrite.
Pride on the Patio Events will host "LGBTQ+ Social Mixer" at 5:30 p.m. at Showroom. Dress is casual, fancy, or comfortable and guests are encouraged to bring the most authentic you to chat, laugh, and get a little crazy. This event is free and more details are available on Eventbrite. 
Wednesday, June 7
Job Club will be at 6 p.m. on Zoom. This is a weekly job support program to help job entrants and seekers, including the long-term unemployed, improve self-confidence, motivation, resilience and productivity for effective job searches and networking — allowing participants to move away from being merely "applicants" toward being "candidates." For more information, email [email protected] or visit thedccenter.org/careers.
Center Aging Women's Social & Discussion Group will be at 6:00p.m. on Zoom. This group is a place where older LGBTQ+ women can meet and socialize with one another. To register, visit the DC Center's website. 
Thursday, June 8
KINETIC Presents will host "KINETIC Pride 2023 DC Weekend Pass" at 10 p.m. at four D.C. venues. This partnership with Capital Pride Alliance will feature a performance by global pop star Betty Who at Echostage, stunning visuals, and top talent. Tickets start at $149 and can be purchased on Eventbrite.