'You're so Square, Baby I Don't Care'
D.C. Lambda Squares celebrating 30th anniversary this weekend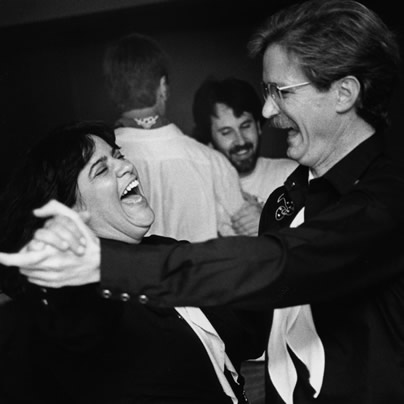 On any given Thursday night, a group of about 65 people from the LGBT community gather in the music suite of National City Christian Church to square dance with their friends.
But don't expect to see cowboy hats, prairie skirts or couples doing the "Dosey Doe." These square dancers dress casually, have no couple requirements, allow all-positioning dancing and the caller is using a Lady Gaga song.
One thing's for sure: This is not your grandparents' square dancing.
Since 1982, the D.C. Lambda Squares have been bringing a level of excitement and energy to the dance floor that was once unheard of in the square dance community.
"It was founded by a group of gay men and lesbians who wanted to square dance but at the time, straight clubs were non-accepting of same-sex couples square dancing, or people dancing other than in their traditional position," says Joe Harr, president of the D.C. Lambda Squares. "They formed this club so they could dance the way they wanted to."
Today, the club is open to young and old, singles or couples and beginners or advanced dancers. Anyone interested can visit the group online.
"My favorite part is the people involved are very welcoming and open and it's just a relaxed atmosphere," Harr says. "There are various gay square dance clubs throughout the U.S., and an international association and many people take part in other weekend dances."
In addition to D.C. Lambda Squares' regular Thursday-night get-together, which meets from 7:30 to 9:30 p.m. in D.C. at National City Christian Church (5 Thomas Circle, NW), eight times a year, the club holds a community dance at Francis Scott Key Middle School (910 Schindler Dr.) in Silver Spring, Md.
In honor of the organization's 30th anniversary, the Lambda Squares are holding a party Saturday at Francis Scott Key Middle School with Doren McBroom set to call.
"A 30th anniversary is the pearl anniversary, so we are telling everyone to wear pearls for this event," Harr says. "Our last community dance was a beach theme so people came in their bathing suits. We expect everyone to have a great time."
Other regular callers are Dayle Hodge and club members Kent Forester and Brian Jarvis.
John Burlison, a former club president who has been a member since 2000, has watched the club's membership ebb and flow over the last dozen years and is happy that interest is on the upswing.
"The people I learned with was the largest class for many years but we went through a time when it was very difficult to find new members," Burlison says. "That appears to be slowly changing, as in recent years people have rediscovered square dancing as a fun activity and a great way to meet people."
Membership coordinator Joe Branch learned of the group from seeing them perform at a Pride festival three years ago and has helped spearhead bringing the group to other events around the area, such as Gay Day at the Hillwood Museum this past year.
"What we try to do is perform at Pride and try to find other venues to do demos, hold open houses and try to perform at different community events to get people interested in square dancing," Branch says. "Square dancing is a delightful activity full of wonderful people. I think the D.C. Lambda Squares is the friendliest group of people I have ever met."
Many of the members have been with the group for at least 10 years, and this is designated with a special bar that they put on their membership badge. This past year, the group had to order some 20-year bars to commemorate those that have been involved since the early '90s.
"Those who were here at the beginning did wear traditional western wear, and that has been the biggest change, since we wear what we are comfortable in," Harr says. "For us, it's not about living up to a certain square dancing cliché, we are all about having fun."
Cindy Scharf has been going to Lambda Squares since 1997, learning about the group from a friend.
"I got involved initially to get some exercise and to meet some women in the LGBT community, and I ended up meeting a lot of good friends," she says. "After a hard day of work, to come in and see so many smiling faces is really uplifting."
Not only did Scharf make lots of new friends, but her going had a monumental impact on her life.
"I met my wife Olivia there," she says. "It's an organization that is open to singles and you don't need a partner to dance. People are willing to dance with you. It's not partnered up in the way the straight dancing is. A lot of people have met the people they are with through square dancing."
One of her favorite things about the club is that the music isn't what you would normally think of when you hear the term "square dancing." That's another of the positive changes through the years.
"I think there is a misconception that people who square dance tend to dance only to country-western music," she says, "but the callers have a variety of music from different genres and some relatively modern things."
Scharf and her wife also use their involvement in square dancing to help them decide on vacations.
"One of the things that we both enjoy about it is that we travel around a lot," she says. "Every year there's an annual convention and we use that as an excuse to travel to different places that we might not otherwise had in our sights to go to."
Both Scharf and Burlison have fond memories of the 20th anniversary party and are looking forward to the fun night that the 30th promises, as well.
"We're expecting to have some old friends and members who haven't been here for a while come out for the night," Harr says. "Remember, before the Internet, people had to actually go out of their houses to meet people and have fun. Square dancing is a great thing for people who love to dance to blow off steam, interact with other members and visit with their friends."
Author Kenny Fries on being queer, disabled, and Jewish
How the three identities formed his rather irreverent take on life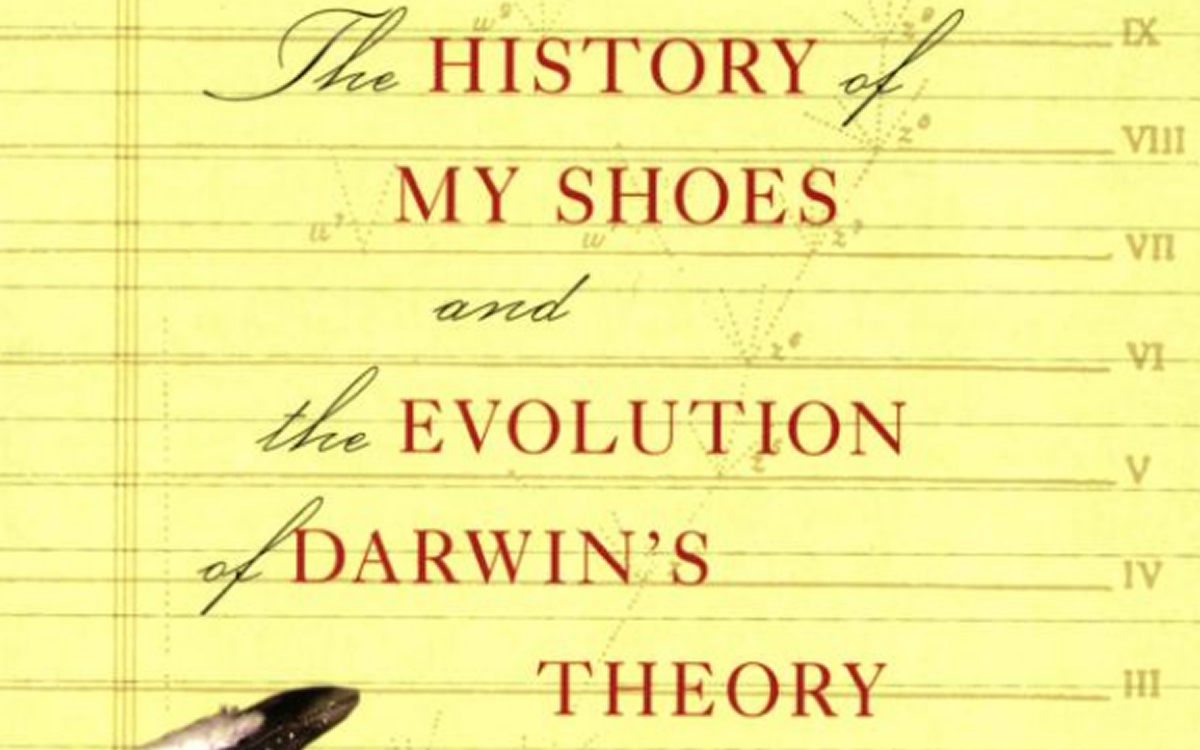 (Editor's Note: One in four people in America has a disability, according to the Center for Disease Control and Prevention. Queer and disabled people have long been a vital part of the LGBTQ community. Take two of the many queer history icons who were disabled: Michelangelo is believed to have been autistic. Marsha P. Johnson, who played a heroic role in the Stonewall Uprising, had physical and psychiatric disabilities. Today, Deaf/Blind fantasy writer Elsa Sjunneson, actor and bilateral amputee Eric Graise — Marvin in the "Queer as Folk" reboot — and Kathy Martinez, a blind, Latinx lesbian, who was Assistant Secretary of Labor for Disability Employment Policy for the Obama administration, are only a few of the numerous queer and disabled people in the LGBTQ community. Yet, the stories of this vital segment of the queer community have rarely been told. In its monthly, year-long series, "Queer, Crip and Here," the Blade will tell some of these long un-heard stories.)
In 1991, when he was living in Provincetown, he agreed to be a model for a guide to "gay sex," gay, disabled and Jewish author and poet Kenny Fries writes in his memoir "The History of My Shoes and the Evolution of Darwin's Theory."
Fries, 62, who's just been awarded a Disability Futures Fellowship by the Ford Foundation, has been disabled since birth.
His medical records say that he has "congenital deformities of the lower extremities," Fries said in an email interview with the Blade, "Basically, I was missing bones in my legs when born."
Sometime later, Fries learned that the medical term for his disability is "fibular hemimelia." "There is no known cause," he added, "and it is nothing a pregnant mother does or doesn't do that causes this."
Back in 1991 in Provincetown, the local artist who was working on the gay sex guide wanted to make sure that it would correctly portray a disabled man having sex.
Fries was pleased when the artist showed him the pictures he'd taken of him and his partner in the modeling session. "I recognize the images of myself in both the photos and the drawing as very beautiful," Fries writes.
But a week later, Fries's feelings of pride were dissed. The guide's art director didn't like how the drawing turned out, Fries recalled the artist telling him. "'He said that in the drawing the disability didn't read. He wants me to cut off one of your legs,'" Fries writes.
Coming out wasn't that difficult for Fries. Though, "I'm sure at times it felt difficult," he said. "I think it was the combination of being both gay and disabled that posed the most challenges."
If you're disabled, you're likely to run into ableism in the form of inaccessibility, pity, employment discrimination, discomfort, and fear. Perhaps, most hurtful, especially if you're queer and disabled, is what Fries calls the myth of "the ideal body." (This reporter is queer and disabled.)
Anyone with a body that is perceived as different is up against this myth, Fries said. "Everyone is affected by this myth, even straight white men. They just don't know it as much as we do."
Though he's been disabled since he was born in Brooklyn, N.Y., and his disability is quite noticeable, Fries didn't "come out" as disabled until he was in college.
Fries saw a psychologist after he began having panic attacks. "He did something not quite kosher," Fries said, "making a deal with me that he'd come see the musical I was directing if I went to talk with Irv Zola, a disabled professor who taught at Brandeis, where I was an undergraduate."
In those days, Zola was one of the very few disabled faculty at any college. "It was sheer luck that he was at mine," Fries said.
At Zola's suggestion, Fries got in touch with the Boston Self-Help Center, and, for a time, joined their peer support group. After grad school, Fries moved to San Francisco. There, he met Marilyn Golden, a disability rights movement leader. Meeting Golden, his first mentor, launched Fries's disability rights journey.
Another important step for Fries in his "coming out" as disabled was when he took part in the Contemporary Chautauqua on Performance and Disability that was organized by Vicki Lewis at the Mark Taper Forum in Los Angeles in 1994. There, Fries met creative nonfiction and fiction writer Anne Finger, playwright Susan R. Nussbaum and other disabled writers. These writers became his "comrades in arms," he said.
Golden and Nussbaum died earlier this year. It was "a great personal and community loss," Fries said.
The apartment building where he grew up was like a "vertical high rise shtetl," Fries said, when asked how being Jewish fit into his queer and disabled identity.
"An ex called me 'the Nazi Trifecta,'" Fries said, "as Jews, the disabled and queers were persecuted and killed during the Nazi regime."
Being queer, disabled, and Jewish – being triply "othered" has emphasized his "questioning," Fries said, "especially of societal structures and institutions."
Somehow, he believes, these three identities combined to form his rather irreverent take on things.
The writing bug bit Fries early on. "As a child, I was always thinking of plays," Fries said, "and wrote some silly ones."
Fries is one of our time's most distinguished and important queer and disabled writers. He is the author of "Province of the Gods," "The History of My Shoes and the Evolution of Darwin's Theory" and "Body, Remember: A Memoir." His books of poetry include "In the Gardens of Japan," "Desert Walking" and "Anesthesia."
If you're visibly disabled, you're stared at often by nondisabled people.
Fries has helped disabled people, queer and non-queer, to reclaim the stare. He edited the groundbreaking anthology "Staring Back: The Disability Experience from the Inside Out," in which writers, including queer icon Adrienne Rich, reflect on their lived experience of being disabled.
"I didn't realize Rich was disabled (she had rheumatoid arthritis) until I saw her using a cane at a reading in the Bay Area," Fries said.
Fries lives with his husband, who is Canadian, in Berlin. They met when Fries was in Japan in 2005 and married in 2007.
"Living in cultures other than my own, as well as travel, has always been a foundation of my work," Fries said.
Occasionally, Fries has encountered "direct" ableism in the queer community. Such as the time decades ago when he wasn't allowed into a gay bar in Florence, Italy. Or the "very rare" sexual rejection by a nondisabled person. "This harkens back to the ideal body myth," Fries said.
More insidious to Fries is the ableism of inaccessible queer spaces and events and the lack of inclusion of disabled people on queer-related panels at readings and events.
Then, there are the apps, Fries said. "How many disabled guys does one encounter on Grindr?" he said. "Even the profile questions asked show the default is not to think of physical difference."
Fries came to Berlin to do research for the book he's working on "Stumbling Over History: Disability and the Holocaust" and his video series "What Happened Here in the Summer of 1940?"
"The disabled were the first group to be mass murdered in gas chambers in Aktion T4, the Nazi program that killed 70,000 disabled persons," Fries said.
"After T4 officially ended, 230,000 more disabled people were killed by gas," Fries added, "as well as by other means, such as starvation, medication overdose and neglect."
This is still a relatively unknown history to most people, even in Germany, Fries said.
Fries's supply of energy is boundless. He has curated "Queering the Crip, Cripping the Queer," the first international exhibit on queer/disability history, activism, and culture. It opened at the Schwules Museum Berlin on Sept. 1 and runs through the end of January 2023.
The exhibit includes the work of more than 20 contemporary queer/disabled artists.
A major theme of the exhibit is "'the ideal body'," Fries said, "how this fantasy has pervaded both queer and disability history and lives, and how queer/disabled artists have counteracted this."
Many people know Audre Lorde as a queer, Black icon. But most don't think of her as having a disability. Yet, Lorde, who had cancer, was disabled. She is included in the exhibit.
"Lorde was a very important figure for the Afro-German women's movement," Fries said.
Lorde wrote about having cancer in "The Cancer Journals." She had an ahead-of-her- times view of disability, Fries said. "In an interview featured in the exhibit, she talks about a feminist book fair in London in 1984, which was held in an inaccessible space."
It is important for all of us that such events be made available to disabled women, Lorde said in the interview, "and we should make sure they are announced in black women's magazines."
Lorde understood intersectionality before it became popular, Fries said.
For more information go to: kennyfries.com
10 LGBTQ events this week
'Hocus Pocus 2' and 'Bros' viewings, the B52s come to town among attractions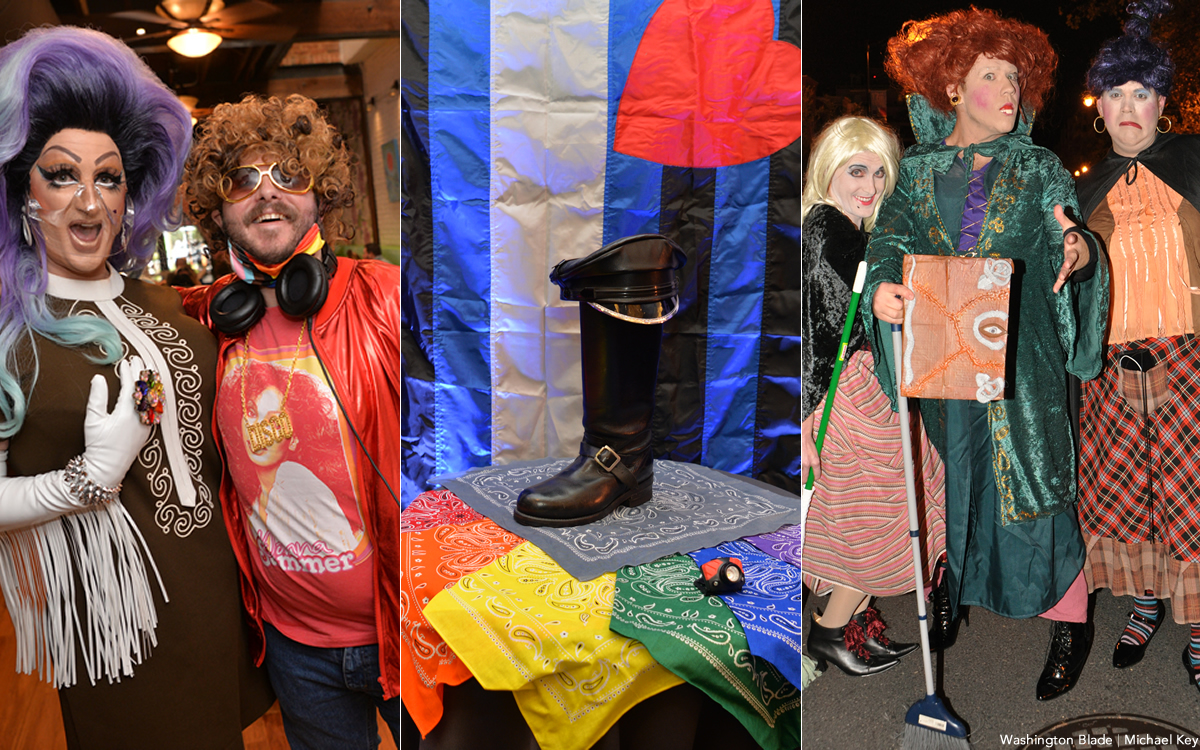 Below are our picks for some of the most fun and creative things to do this week in the DMV that are of special interest to the LGBTQ community.
---
Monday Night Skating: Summer's Song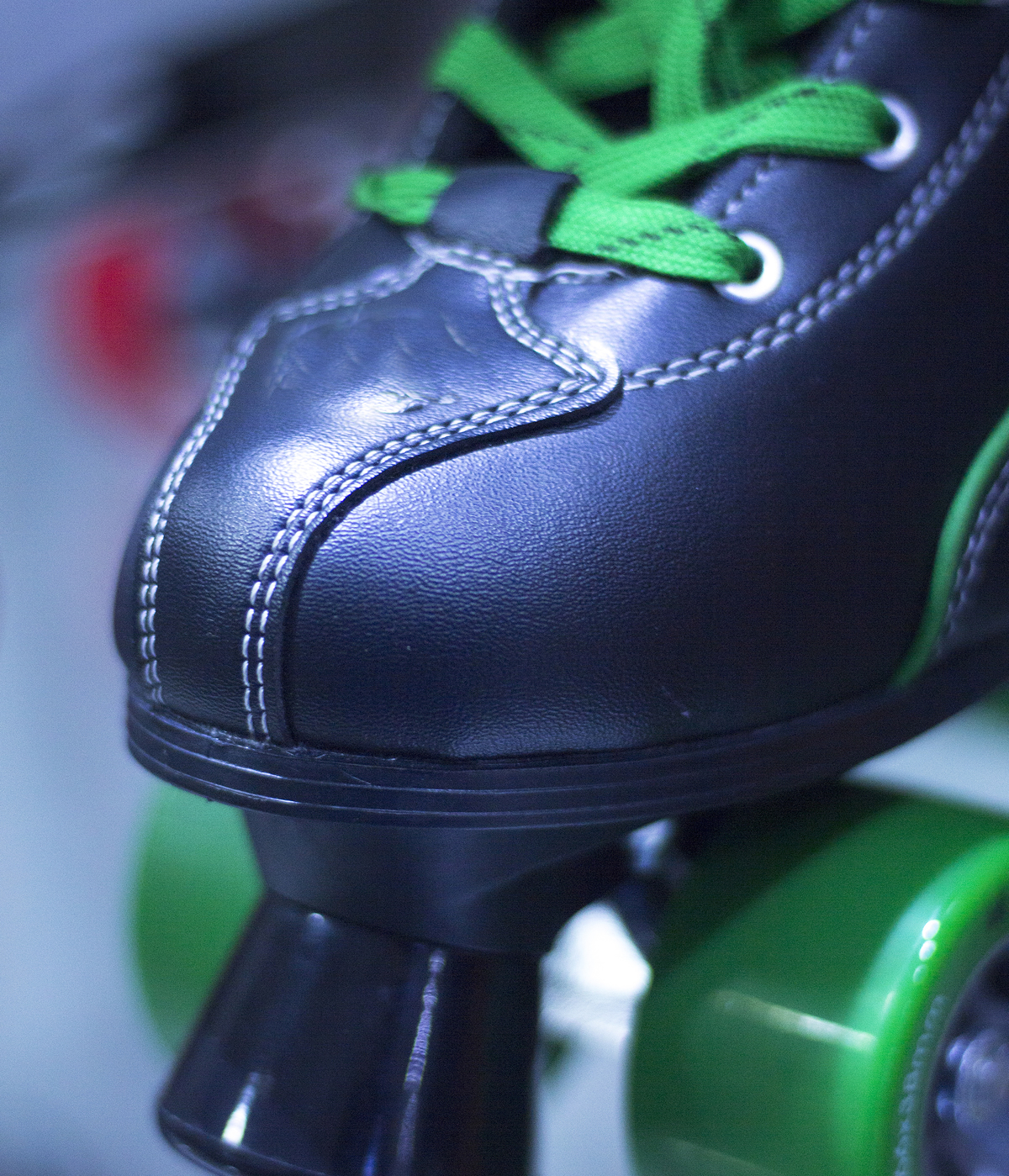 Monday, Sept. 26
7:30-9:30 p.m.
Laurel Skate Center
9890 Brewers Court
Laurel, Md.
Facebook
Monday Night Skating celebrates a fond farewell to summer with beachwear and big hats with "Summer's Song." They encourage you to break out your summer beachwear, big glam shades, flip flops, pool noodles, floaties, and summer attire for a night of skating in Laurel.
---
Reign: Let the Good Times Rule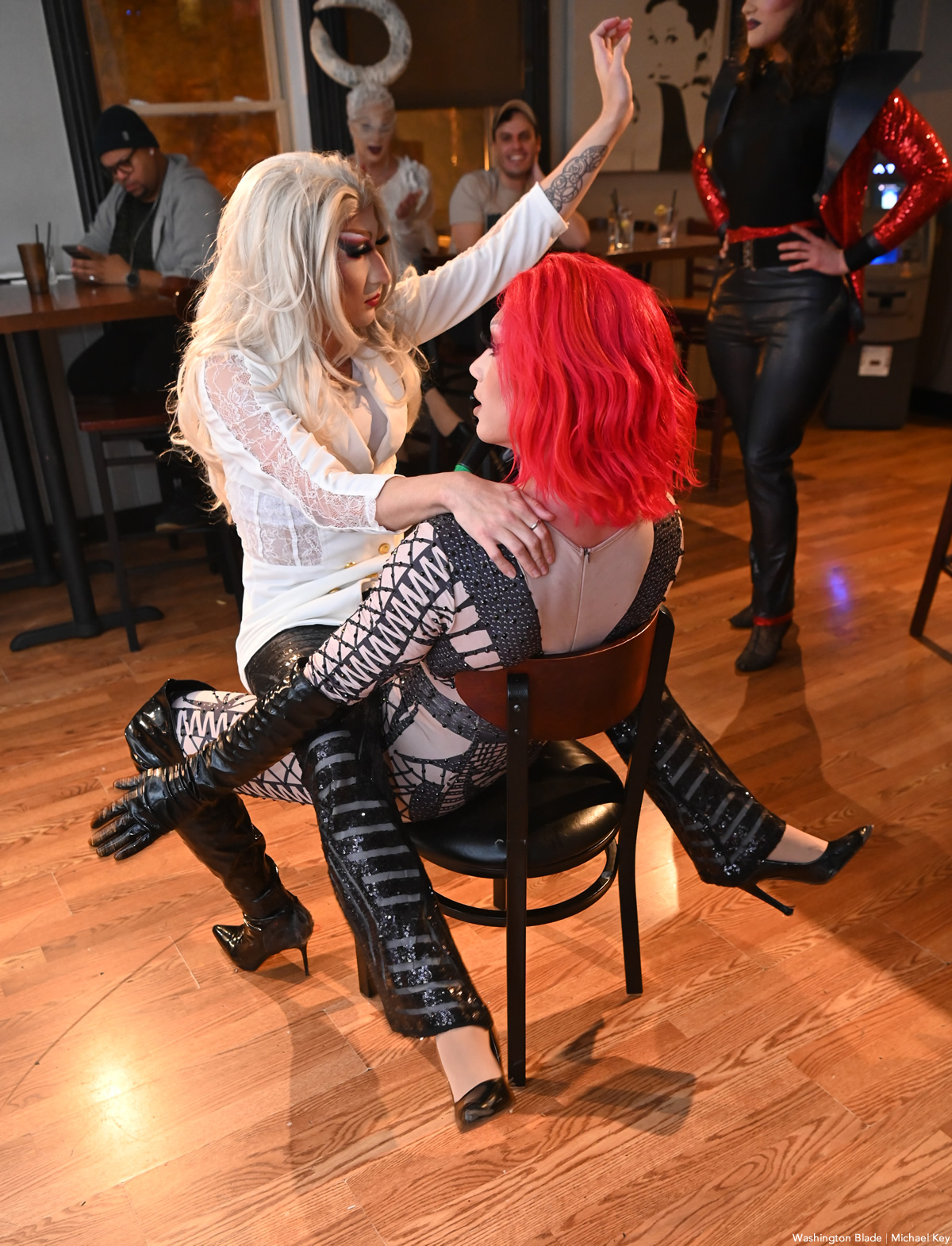 Monday, Sept. 26
8-11 p.m.
DIK Bar
1637 17th Street, N.W. (second floor)
Facebook
Logan Stone, Dabatha Christie and Hennessey host a fun-filled drag show at Dupont Italian Kitchen.
---
UTICA at Pitchers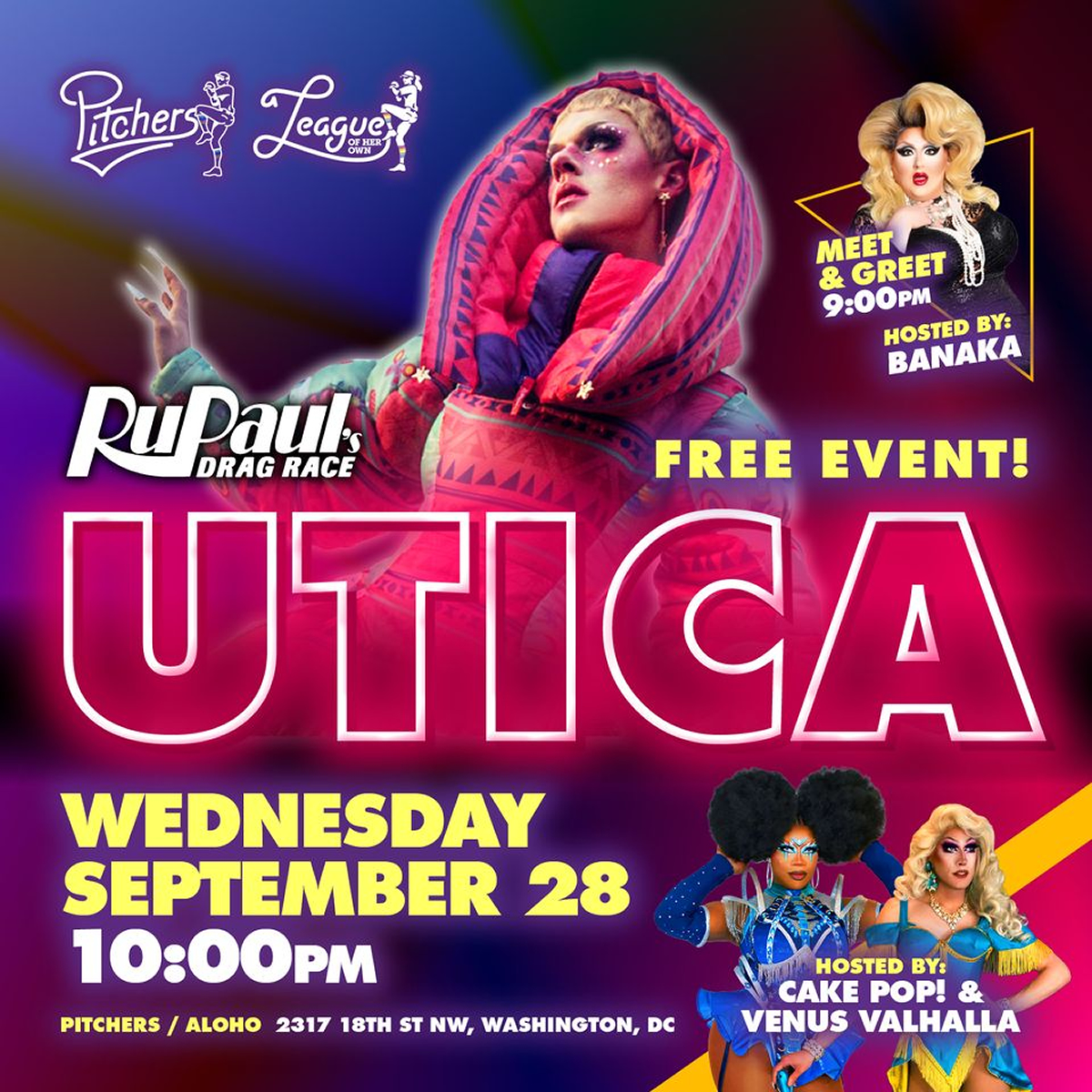 Wednesday, Sept. 28
8 p.m.
Pitchers DC
2317 18th Street, N.W.
Facebook
Utica of RuPaul's Drag Race season 13 will perform at Pitchers on Wednesday in a show hosted by Cake and Venus Valhalla. There will be a meet and greet hosted by Ba'naka starting at 9 p.m. at this free event.
---
Queens of King Street at the Movies: Bros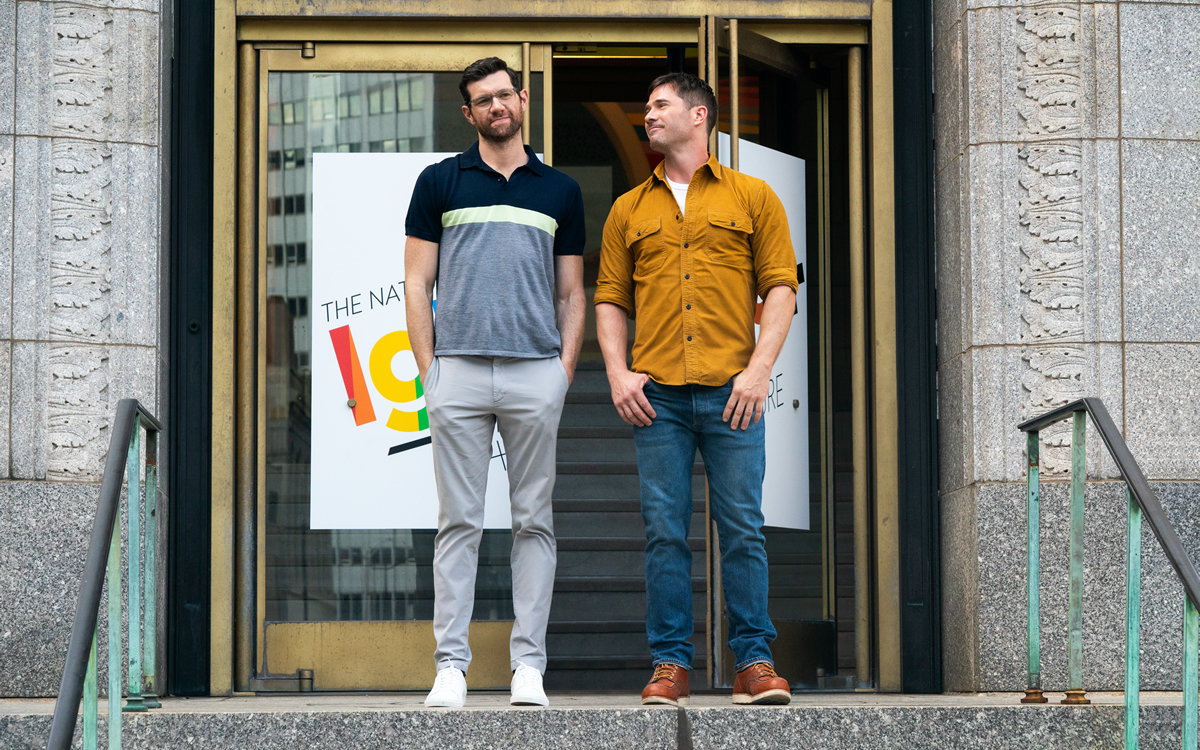 Thursday, Sept. 29
8 p.m.
AMC Hoffman Movie Theater
206 Swamp Fox Road
Alexandria, Va.
Facebook
Catch a movie with the Queens of King Street in Alexandria, Va. on Thursday. On the screen this week: the 8 p.m. showing of "Bros."
---
Hocus Pocus 2 Watch Party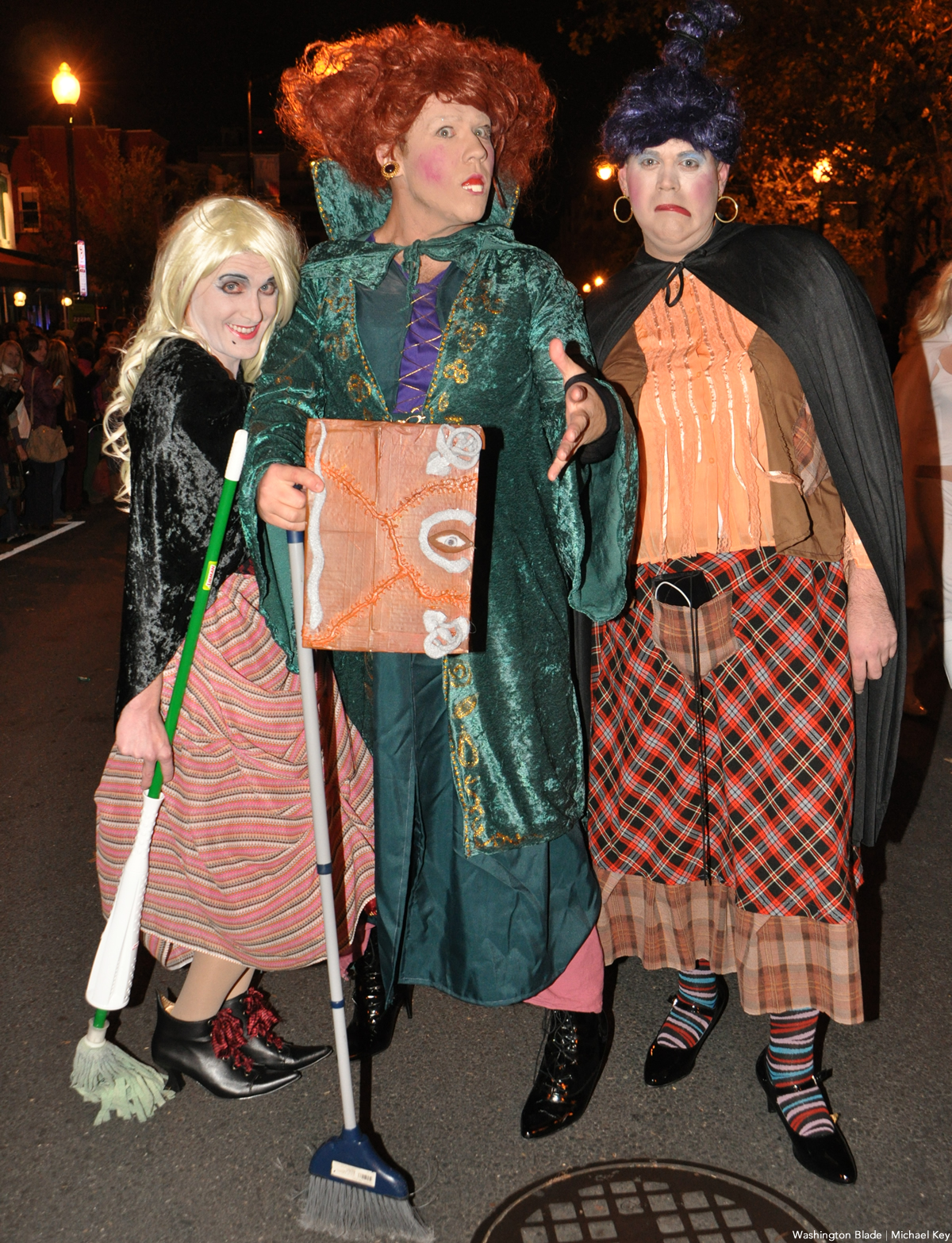 Friday, Sept. 30
9 p.m.
JR.'s Bar
1519 17th Street, N.W.
Facebook
Citrine hosts a watch party for the highly anticipated sequel to Hocus Pocus on Friday.
---
Crab Feast 8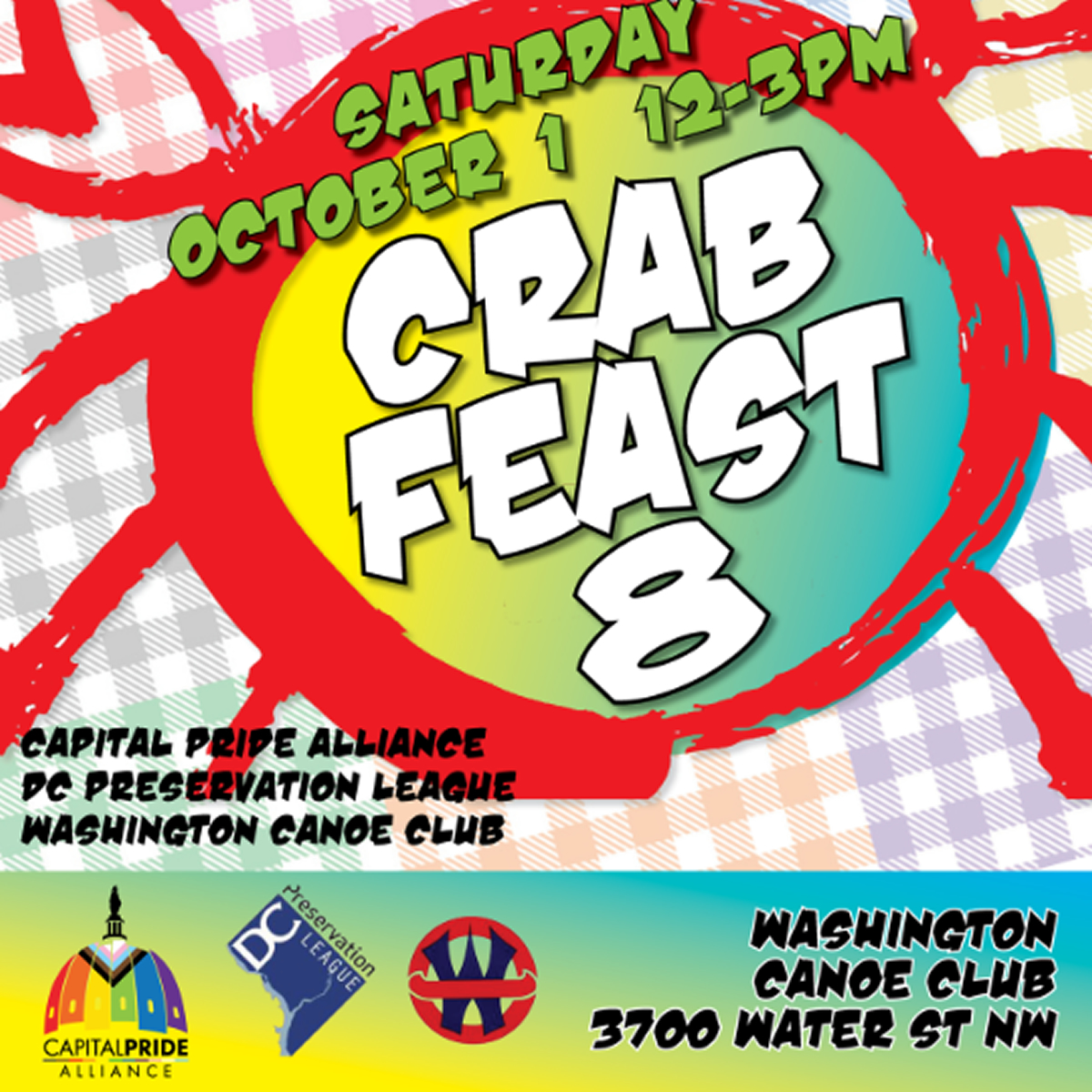 Saturday, Oct. 1
12-3 p.m.
Washington Canoe Club
3700 Water Street, N.W.
$75
Tickets
The Capital Pride Alliance and the DC Preservation League present Crab Feast 8. Tickets include all-you-can-eat crabs, shrimp, corn on the cob, hot dogs and ice cream.
---
Eek! A Leatherman!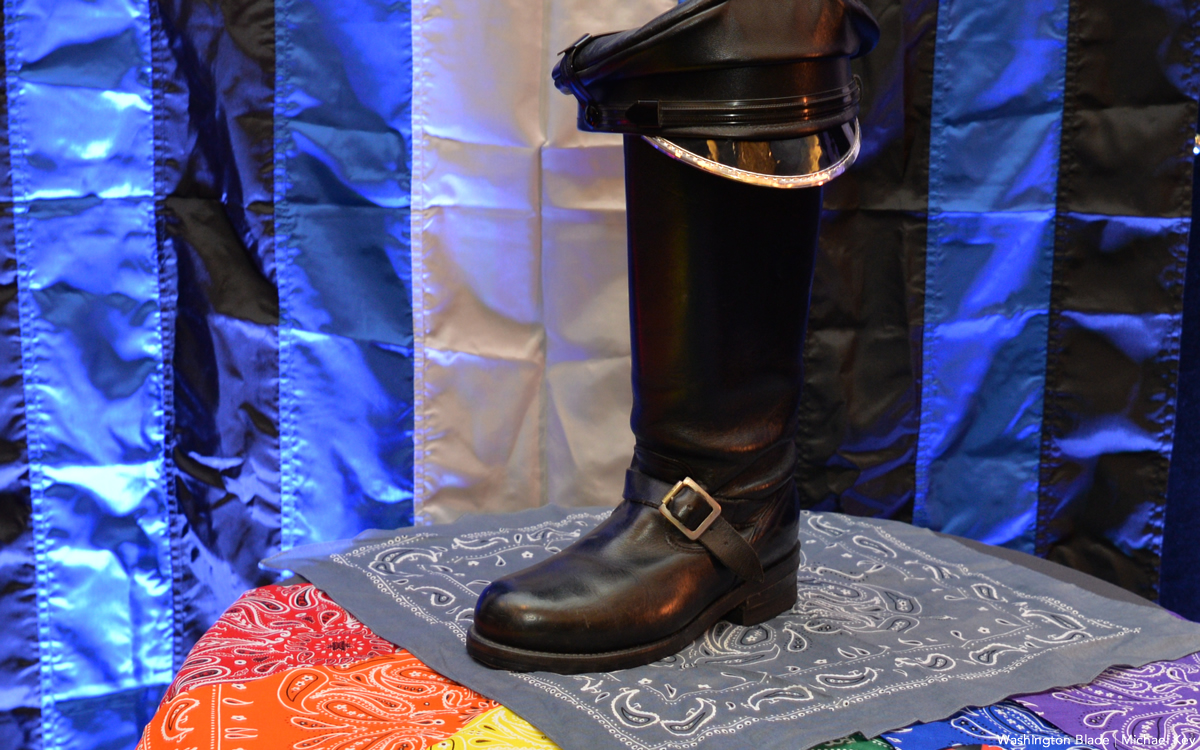 Saturday, Oct. 1
9 p.m.
Uproar Lounge & Restaurant
639 Florida Avenue, N.W.
Facebook
The Highwaymen TNT invite you to a bar night at Uproar with treats and Jello shooters. It is a cash function evening.
---
The B52s at The Anthem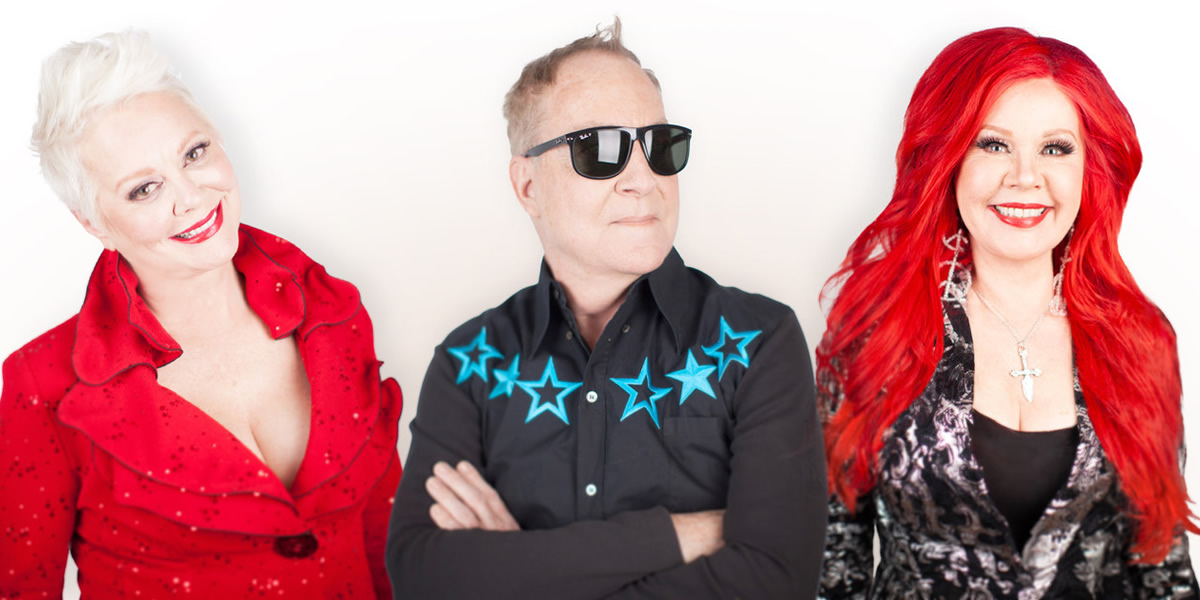 Saturday, Oct. 1
7:30 p.m.
The Anthem
901 Wharf Street, S.W.
$75-$175
Facebook | Tickets
The B52s & KC and the Sunshine Band perform at The Anthem on Saturday. get your tickets while you still can!
---
Domingø's Got Talent Presenta: FABULOSÉ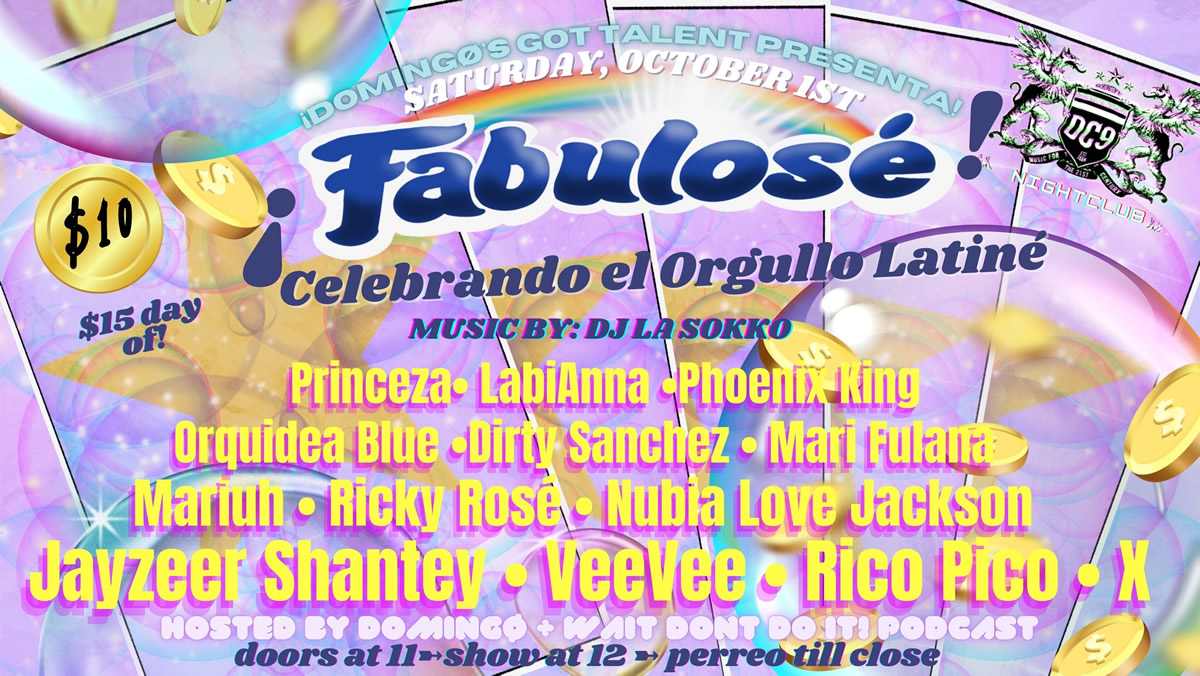 Saturday, Oct. 1
11 p.m.
DC9 Nightclub
1940 9th Street, N.W.
$10 advance / $15 door
Facebook
Domingø hosts a night with music by La Sokko: a "latiné drag show and dance party celebrating the rich and vast diaspora of latinidad."
---
Broadway Brunch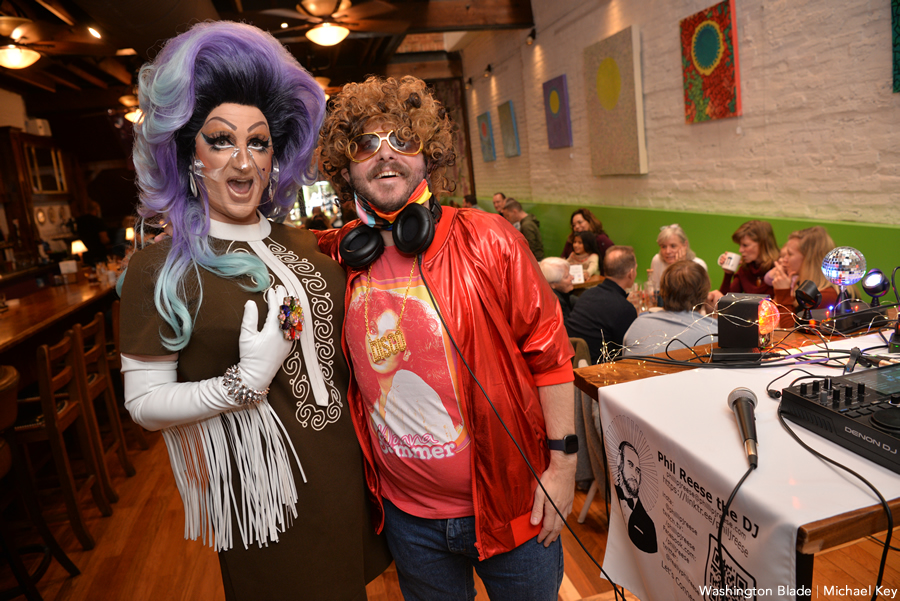 Sunday, Oct. 2
10 a.m. – 3 p.m.
Crazy Aunt Helen's
713 8th Street, S.E.
Website
Join Tara Hoot and DJ Phil Reese for treats, toons and twirls at Crazy Aunt Helen's Broadway Brunch on Sunday.
---
PHOTOS: Virginia Pridefest
Richmond LGBTQ celebration held on Brown's Island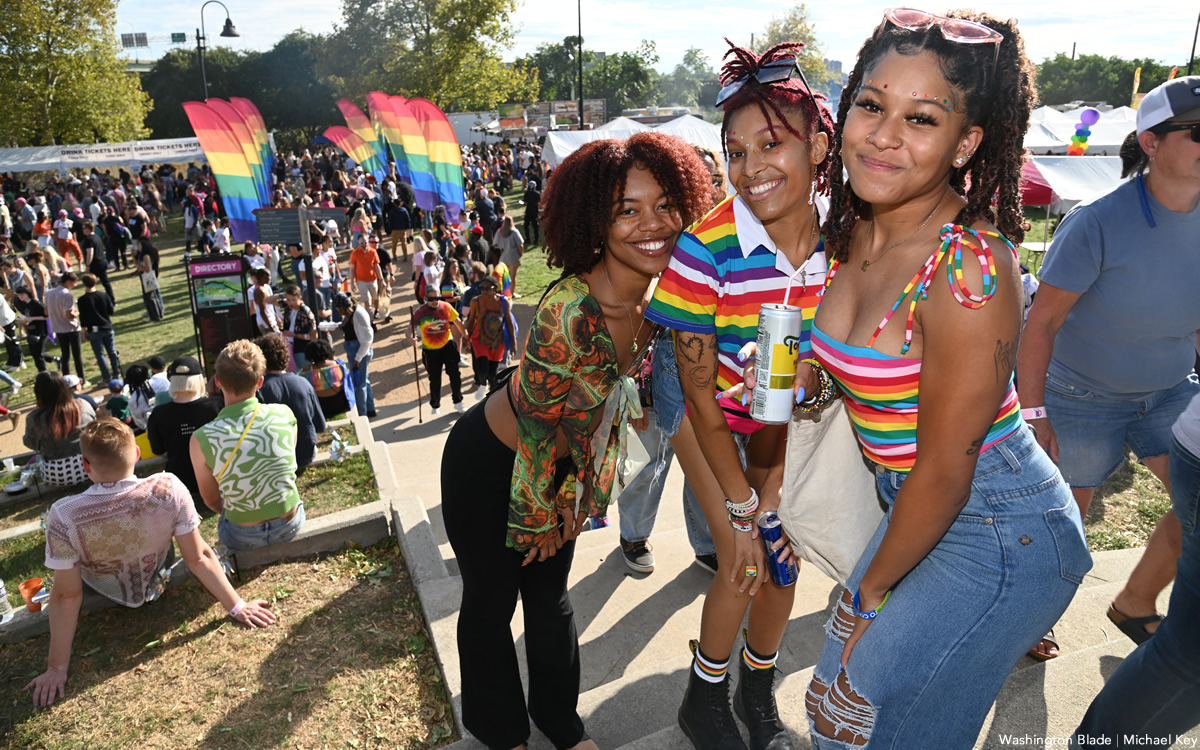 The 2022 Virginia Pridefest was held on Brown's Island in Richmond, Va. on Saturday, Sept. 24.
(Washington Blade photos by Michael Key)