'You're so Square, Baby I Don't Care'
D.C. Lambda Squares celebrating 30th anniversary this weekend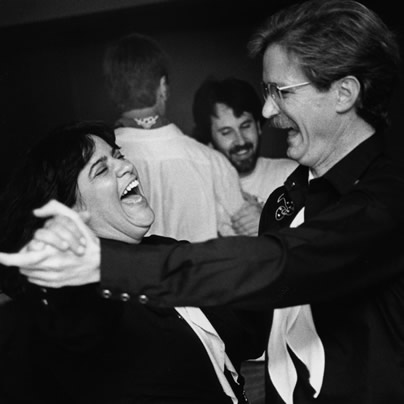 On any given Thursday night, a group of about 65 people from the LGBT community gather in the music suite of National City Christian Church to square dance with their friends.
But don't expect to see cowboy hats, prairie skirts or couples doing the "Dosey Doe." These square dancers dress casually, have no couple requirements, allow all-positioning dancing and the caller is using a Lady Gaga song.
One thing's for sure: This is not your grandparents' square dancing.
Since 1982, the D.C. Lambda Squares have been bringing a level of excitement and energy to the dance floor that was once unheard of in the square dance community.
"It was founded by a group of gay men and lesbians who wanted to square dance but at the time, straight clubs were non-accepting of same-sex couples square dancing, or people dancing other than in their traditional position," says Joe Harr, president of the D.C. Lambda Squares. "They formed this club so they could dance the way they wanted to."
Today, the club is open to young and old, singles or couples and beginners or advanced dancers. Anyone interested can visit the group online.
"My favorite part is the people involved are very welcoming and open and it's just a relaxed atmosphere," Harr says. "There are various gay square dance clubs throughout the U.S., and an international association and many people take part in other weekend dances."
In addition to D.C. Lambda Squares' regular Thursday-night get-together, which meets from 7:30 to 9:30 p.m. in D.C. at National City Christian Church (5 Thomas Circle, NW), eight times a year, the club holds a community dance at Francis Scott Key Middle School (910 Schindler Dr.) in Silver Spring, Md.
In honor of the organization's 30th anniversary, the Lambda Squares are holding a party Saturday at Francis Scott Key Middle School with Doren McBroom set to call.
"A 30th anniversary is the pearl anniversary, so we are telling everyone to wear pearls for this event," Harr says. "Our last community dance was a beach theme so people came in their bathing suits. We expect everyone to have a great time."
Other regular callers are Dayle Hodge and club members Kent Forester and Brian Jarvis.
John Burlison, a former club president who has been a member since 2000, has watched the club's membership ebb and flow over the last dozen years and is happy that interest is on the upswing.
"The people I learned with was the largest class for many years but we went through a time when it was very difficult to find new members," Burlison says. "That appears to be slowly changing, as in recent years people have rediscovered square dancing as a fun activity and a great way to meet people."
Membership coordinator Joe Branch learned of the group from seeing them perform at a Pride festival three years ago and has helped spearhead bringing the group to other events around the area, such as Gay Day at the Hillwood Museum this past year.
"What we try to do is perform at Pride and try to find other venues to do demos, hold open houses and try to perform at different community events to get people interested in square dancing," Branch says. "Square dancing is a delightful activity full of wonderful people. I think the D.C. Lambda Squares is the friendliest group of people I have ever met."
Many of the members have been with the group for at least 10 years, and this is designated with a special bar that they put on their membership badge. This past year, the group had to order some 20-year bars to commemorate those that have been involved since the early '90s.
"Those who were here at the beginning did wear traditional western wear, and that has been the biggest change, since we wear what we are comfortable in," Harr says. "For us, it's not about living up to a certain square dancing cliché, we are all about having fun."
Cindy Scharf has been going to Lambda Squares since 1997, learning about the group from a friend.
"I got involved initially to get some exercise and to meet some women in the LGBT community, and I ended up meeting a lot of good friends," she says. "After a hard day of work, to come in and see so many smiling faces is really uplifting."
Not only did Scharf make lots of new friends, but her going had a monumental impact on her life.
"I met my wife Olivia there," she says. "It's an organization that is open to singles and you don't need a partner to dance. People are willing to dance with you. It's not partnered up in the way the straight dancing is. A lot of people have met the people they are with through square dancing."
One of her favorite things about the club is that the music isn't what you would normally think of when you hear the term "square dancing." That's another of the positive changes through the years.
"I think there is a misconception that people who square dance tend to dance only to country-western music," she says, "but the callers have a variety of music from different genres and some relatively modern things."
Scharf and her wife also use their involvement in square dancing to help them decide on vacations.
"One of the things that we both enjoy about it is that we travel around a lot," she says. "Every year there's an annual convention and we use that as an excuse to travel to different places that we might not otherwise had in our sights to go to."
Both Scharf and Burlison have fond memories of the 20th anniversary party and are looking forward to the fun night that the 30th promises, as well.
"We're expecting to have some old friends and members who haven't been here for a while come out for the night," Harr says. "Remember, before the Internet, people had to actually go out of their houses to meet people and have fun. Square dancing is a great thing for people who love to dance to blow off steam, interact with other members and visit with their friends."
10 LGBTQ events this week
It is Black LGBTQ Pride and Memorial Day Weekend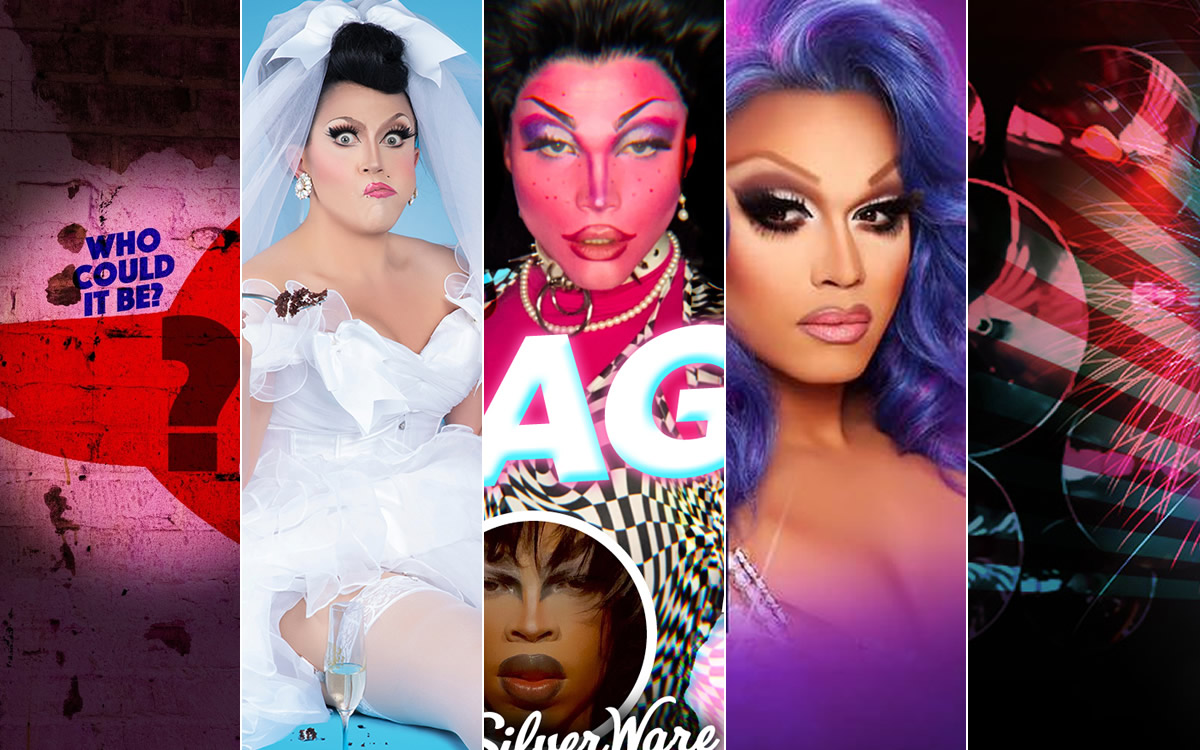 Below are our picks for some of the most fun and creative things to do this week in D.C. that are of special interest to the LGBTQ community.
BenDeLaCreme "Ready to be Committed"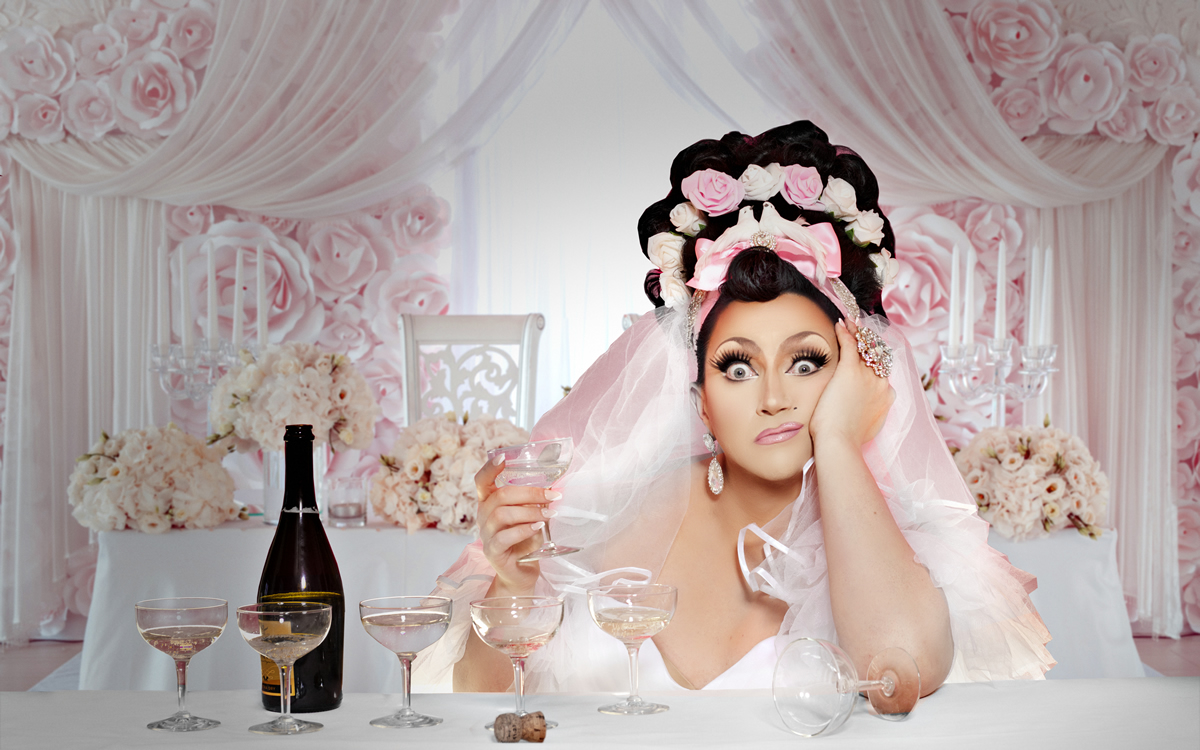 Monday, May 23
7 p.m.
9:30 Club
815 V Street, N.W.
$45
Facebook | Website | Ticketmaster
"RuPaul's Drag Race" alumni BenDeLaCreme performs "Ready to be Committed" at the 9:30 Club Monday. Doors open at 7 p.m. Seating is first come, first serve.
Mystery Reveal Party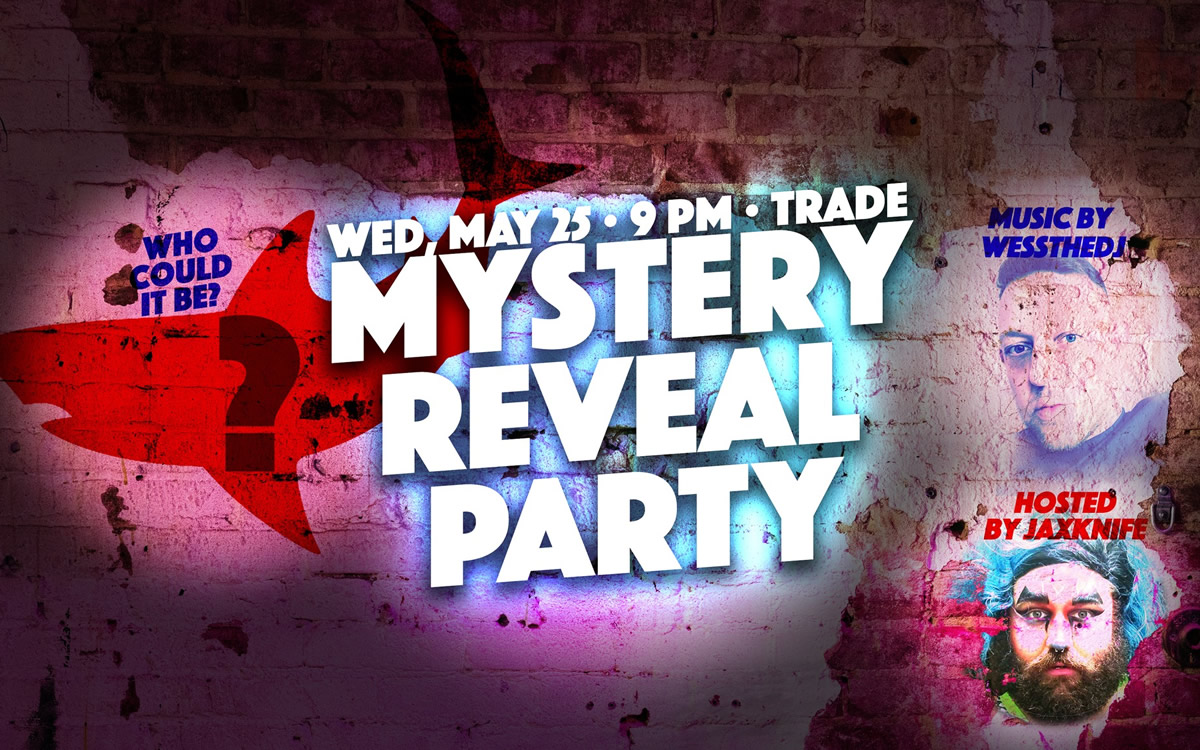 Wednesday, May 25
9 p.m.
Trade
1410 14th Street, N.W.
Facebook
Meet the mystery guest at a mystery reveal party hosted by Jaxknife on Wednesday. Mystery drink specials include $3 shots and $7 beer/shot combos.
Black, Gay and Thriving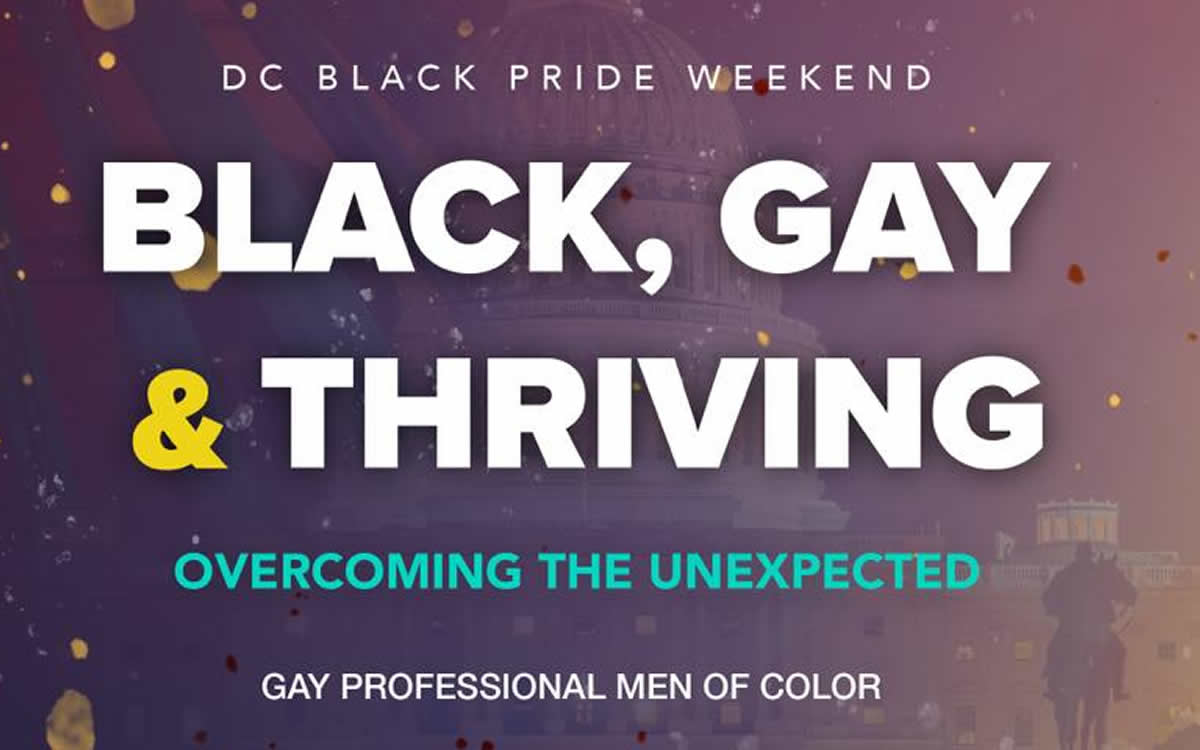 Thursday, May 26
5:30 p.m.
ANC 5D Community Meeting Room
371 Morse Street, N.E.
Facebook | Eventbrite
Gay Professional Men of Color (GPMC) holds a networking event on Thursday at the beginning of Black Pride Weekend in D.C.
LGBTQ+ Evening Out in Del Ray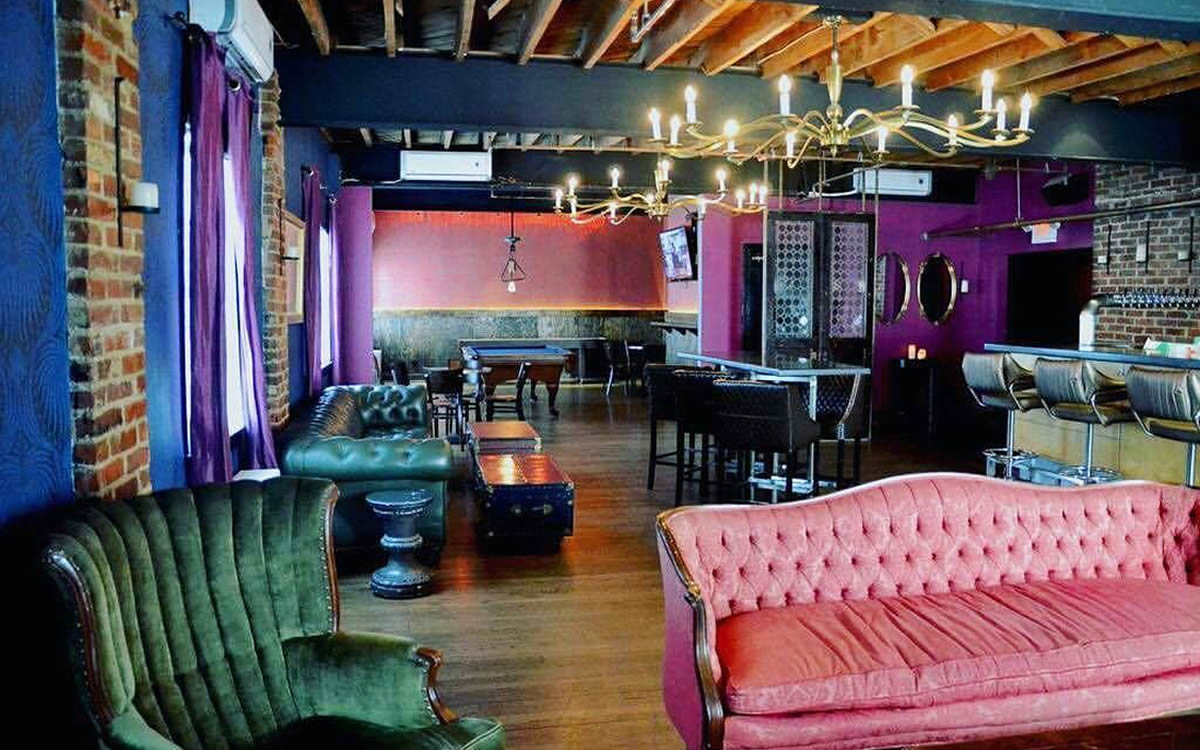 Thursday, May 26
7-10 p.m.
Bar No. 9 Lounge at the Evening Star
2000 Mt Vernon Avenue
Alexandria, Va.
Facebook | Eventbrite
Join a free gathering and make some new friends at the Bar No. 9 Lounge (upstairs) in the Del Ray neighborhood of Alexandria, Va. on Thursday.
Trans Agenda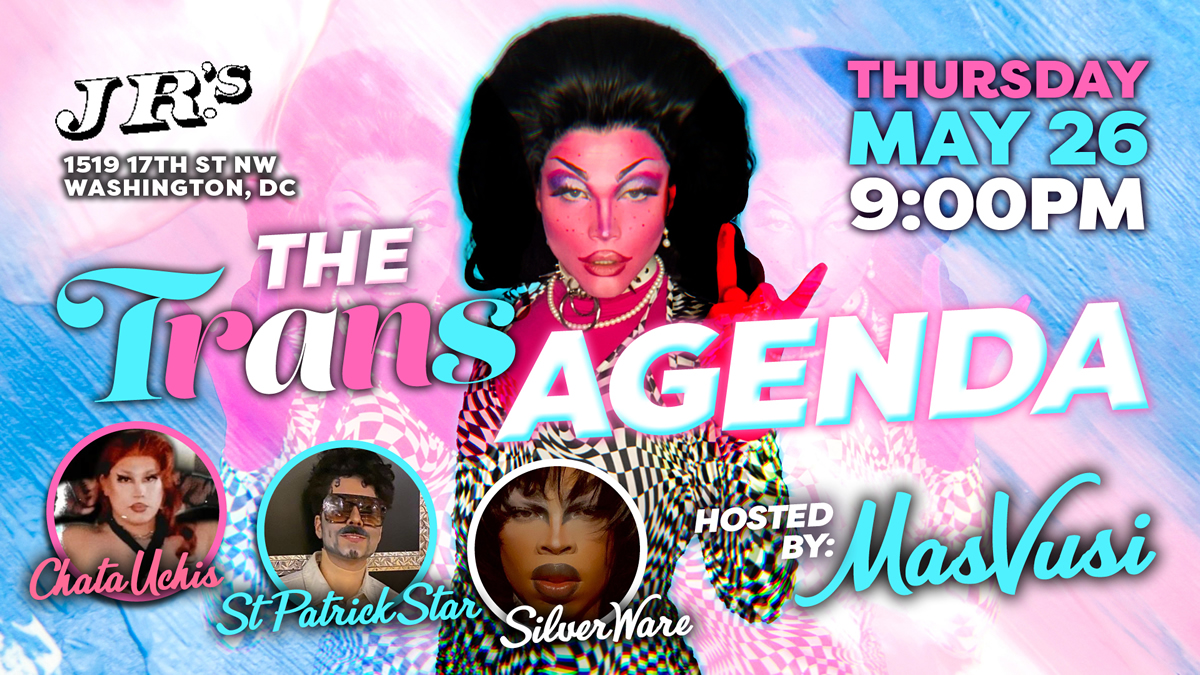 Thursday, May 26
9 p.m.
JR.'s
1519 17th Street, N.W.
Facebook
A show featuring all trans performers at JR.'s includes host MasVusi, Silver Ware, Chata Uchis and St. Patrick Star.
RuPaul's Drag Race British Invasion Tour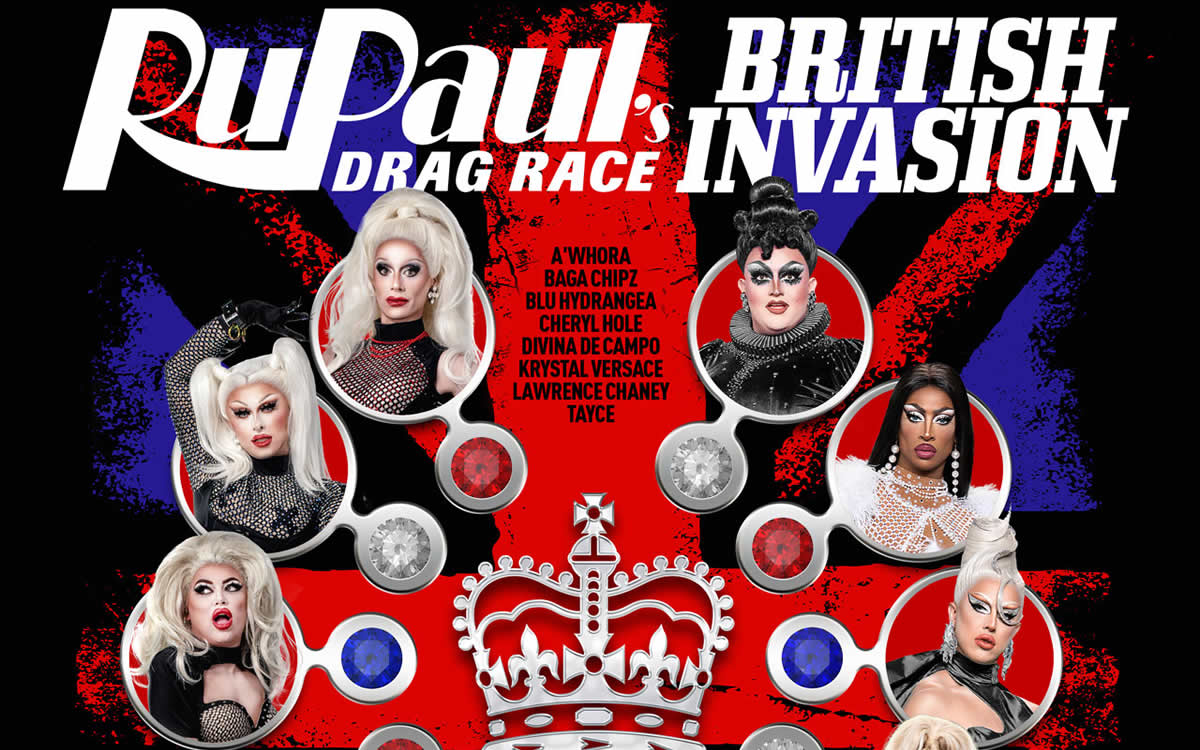 Friday, May 27
8 p.m.
Warner Theatre
513 13th Street, N.W.
$45-$153
Facebook | Live Nation
See the queens of RuPaul's Drag Race U.K. as the British Invasion Tour makes its Washington, D.C. stop at the Warner Theatre on Friday.
GLOW/CRAZY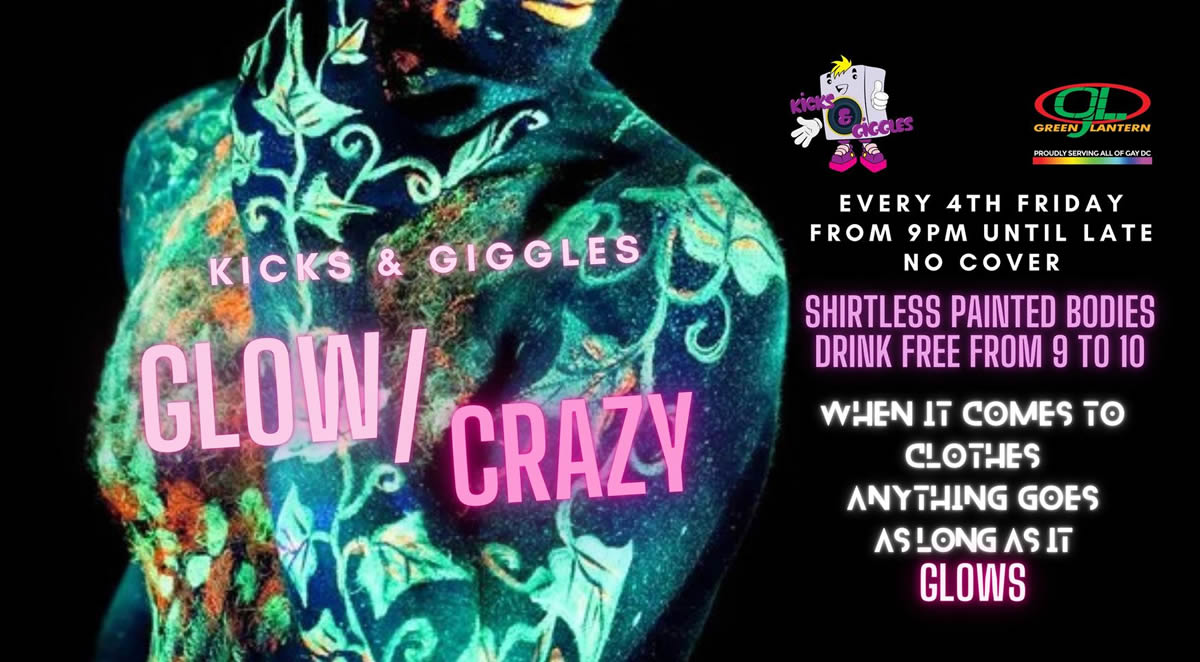 Friday, May 27
9 p.m.
Green Lantern
1335 Green Court, N.W.
no cover
Facebook
Enjoy a Kicks & Giggles dance party at the Green Lantern complete with DJs and glow paint. From 9 to 10 p.m., if you're wearing body paint on your chest or back, you drink for free!
Anything But Clothes Party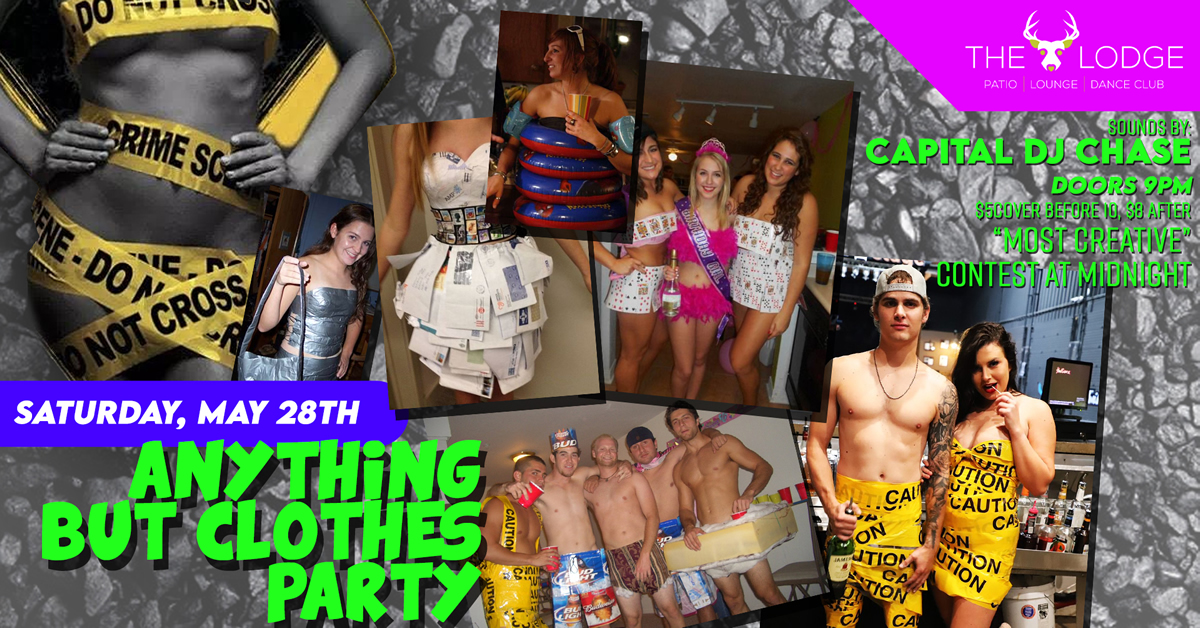 Saturday, May 28
9 p.m.
The Lodge
21614 National Pike
Boonsboro, Md.
$5 cover before 10 p.m. / $8 cover after 10 p.m.
Facebook
Join Capital DJ Chase for the "Anything But Clothes Party" at The Lodge on Saturday. There will be a most creative outfit (not clothes) contest at midnight.
Black Pride Brunch & Babes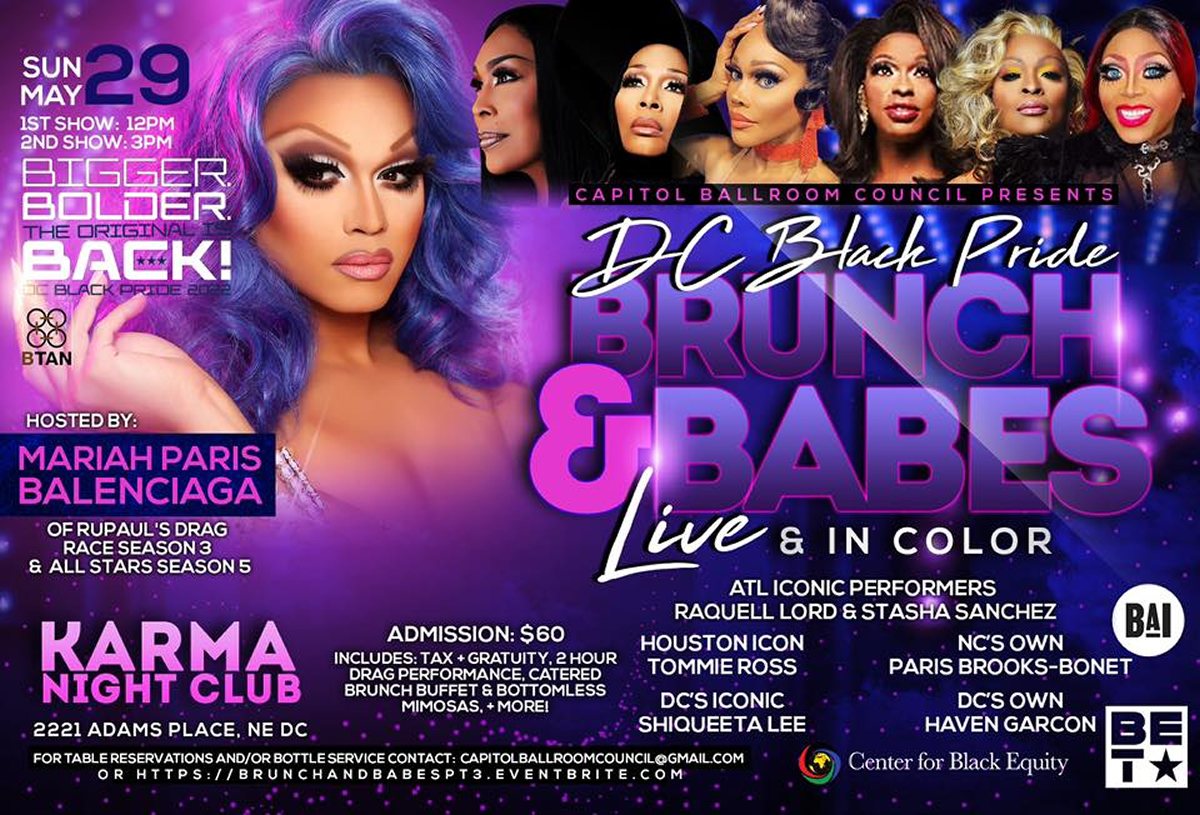 Sunday, May 29
11:30 a.m.-6 p.m.
Karma Night Club
2221 Adams Place, N.E.
$60
Facebook
Celebrate Black Pride with the Capitol Ballroom Council at a ballroom performance with a catered brunch buffet and bottomless memosas- Sunday, May 29, 11:30 a.m.-6 p.m. Black Pride Brunch & Babes at Karma Night Club.
Flashy Memorial Day Weekend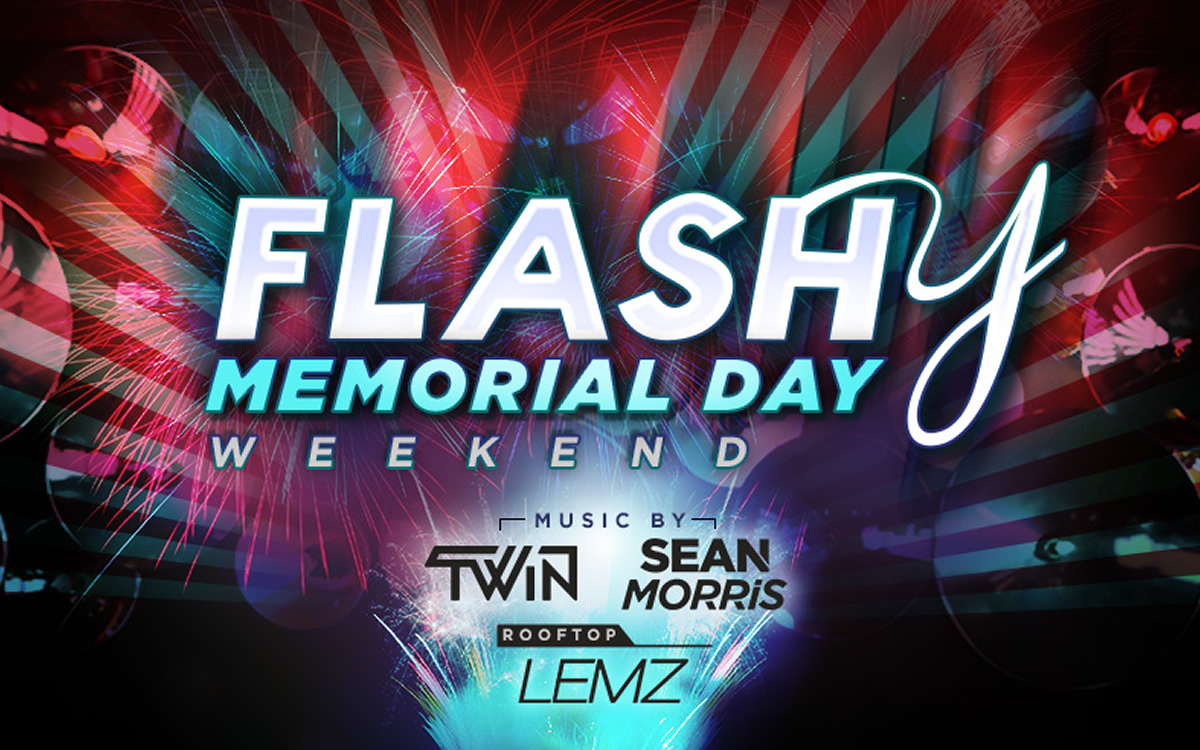 Sunday, May 29
10 p.m.-5 a.m.
Flash
645 Florida Avenue, N.W.
$30 advance / $40 door
Facebook | Eventbrite
Celebrate Memorial Day Weekend Sunday night into the wee hours of the morning at Flash. Music by DJ Twin, DJ Sean Morris and DJ Lemz.
If you would like to let us know about an upcoming event, email [email protected] with details.
PHOTOS: Summer Kickoff Party
Washington Blade holds annual event at The Pines in Rehoboth Beach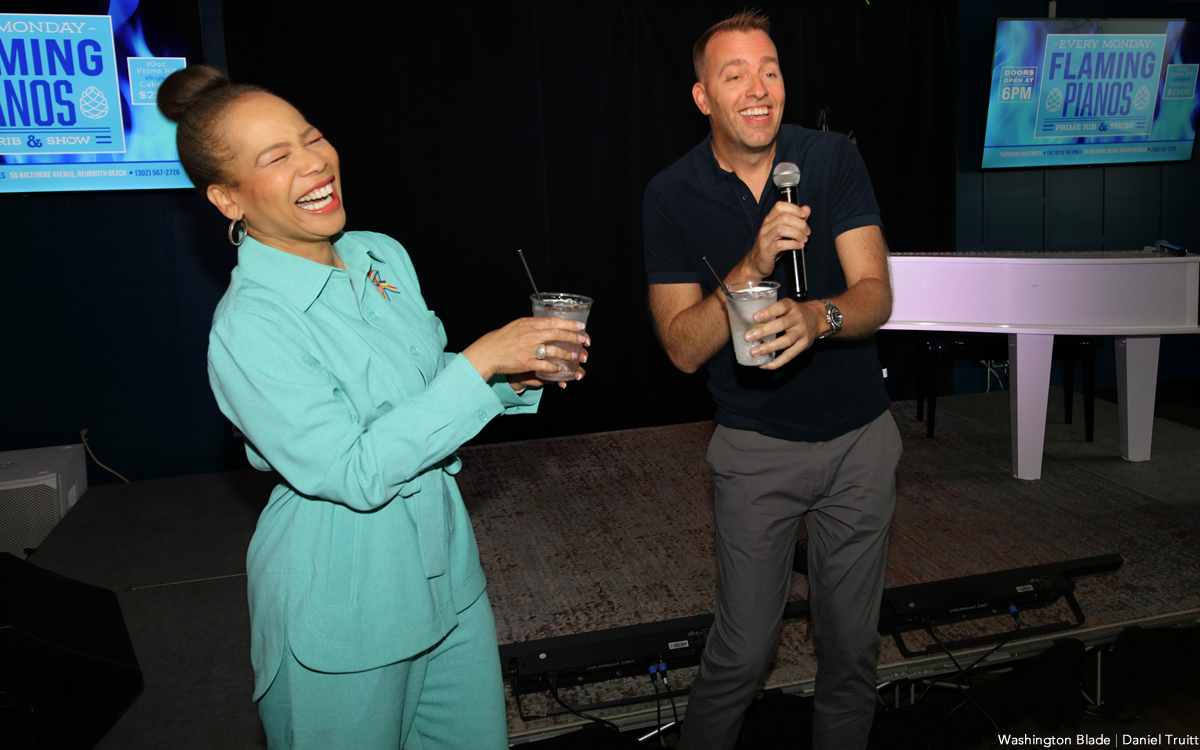 The Washington Blade held its 15th annual Summer Kickoff Party at The Pines in Rehoboth Beach, Del. on Friday, May 20 with special guest Congresswoman Lisa Blunt Rochester (D-Del.).
(Washington Blade photos by Daniel Truitt)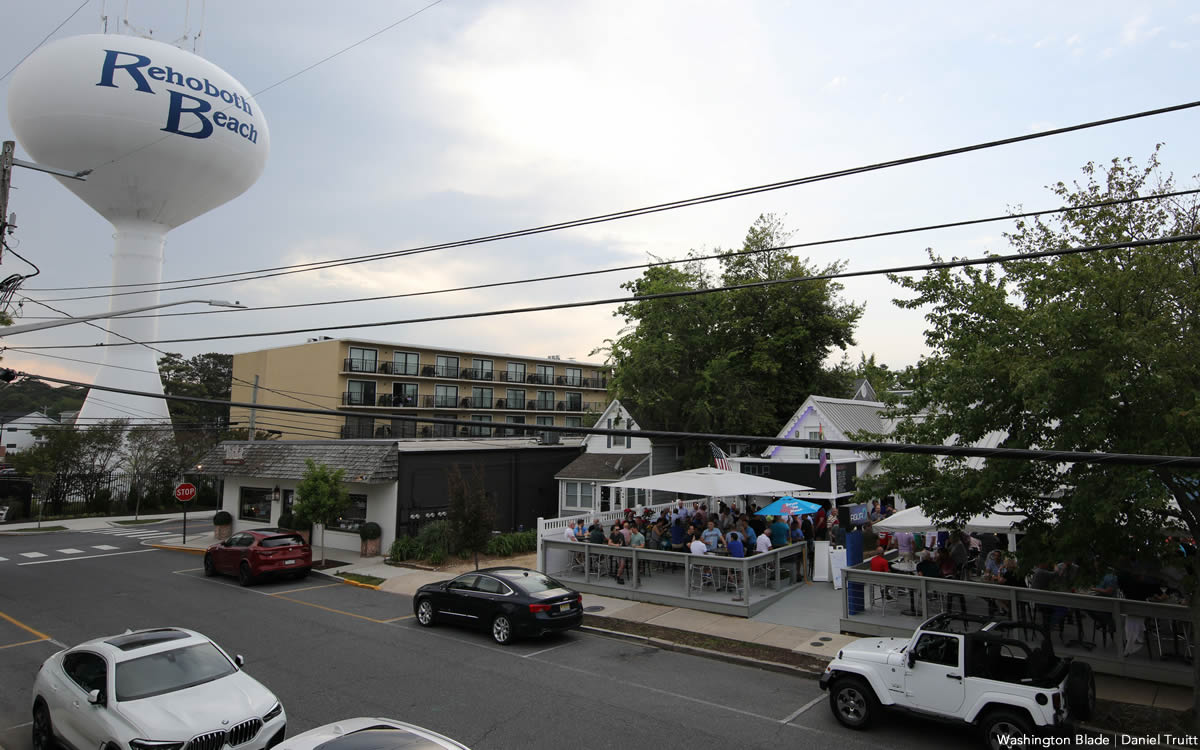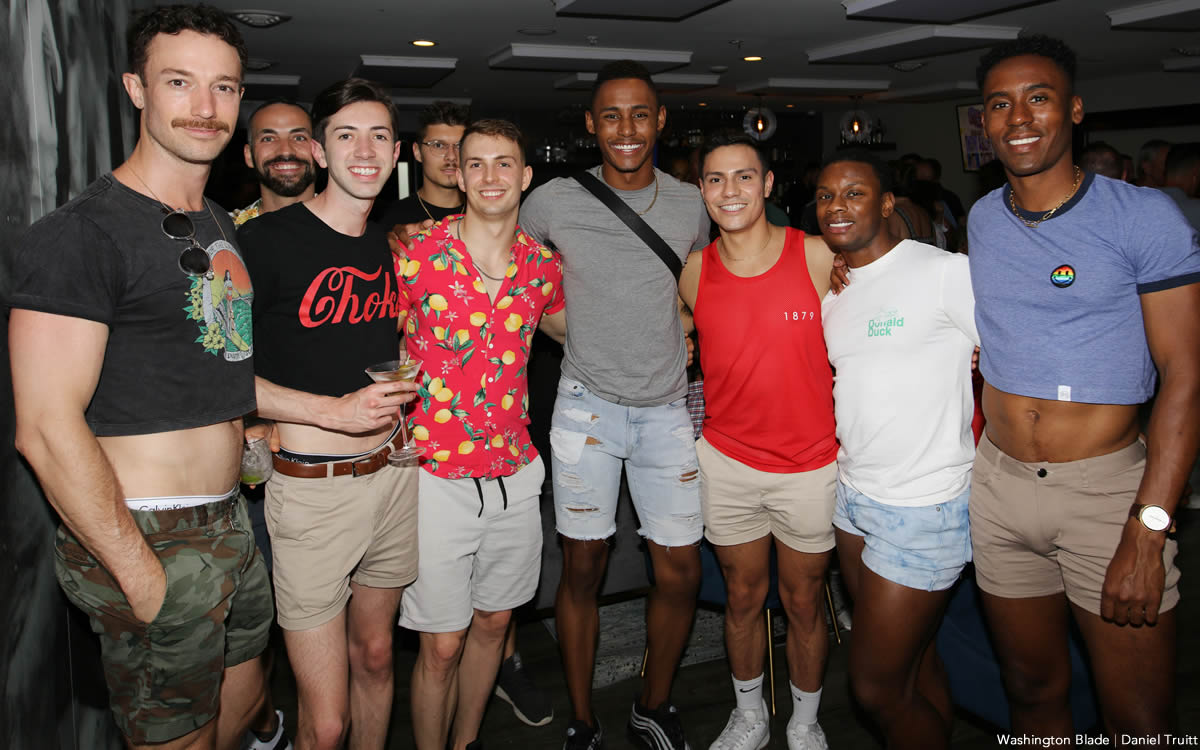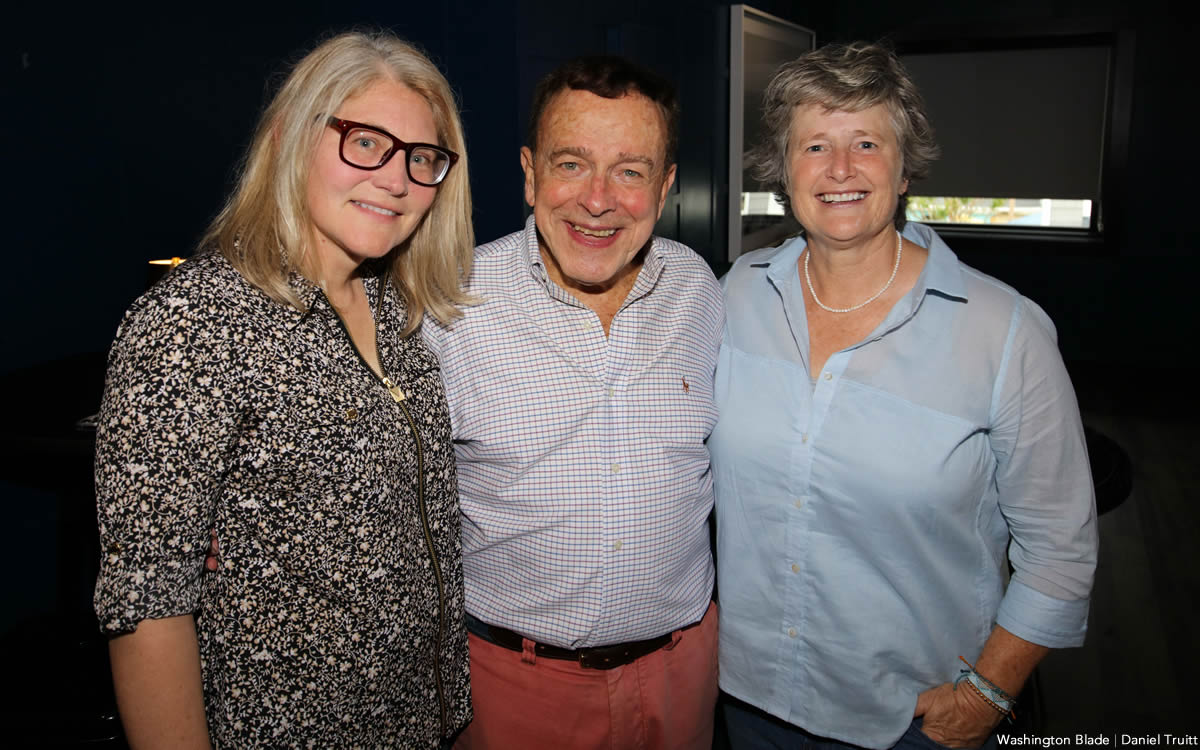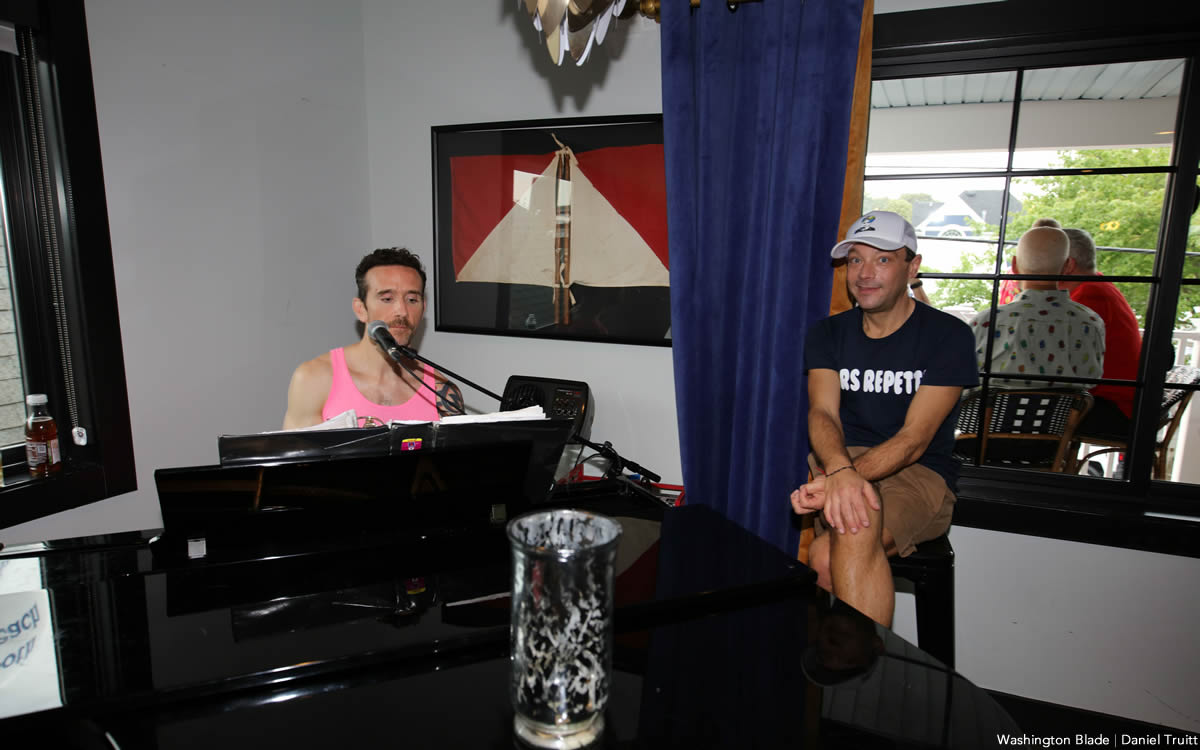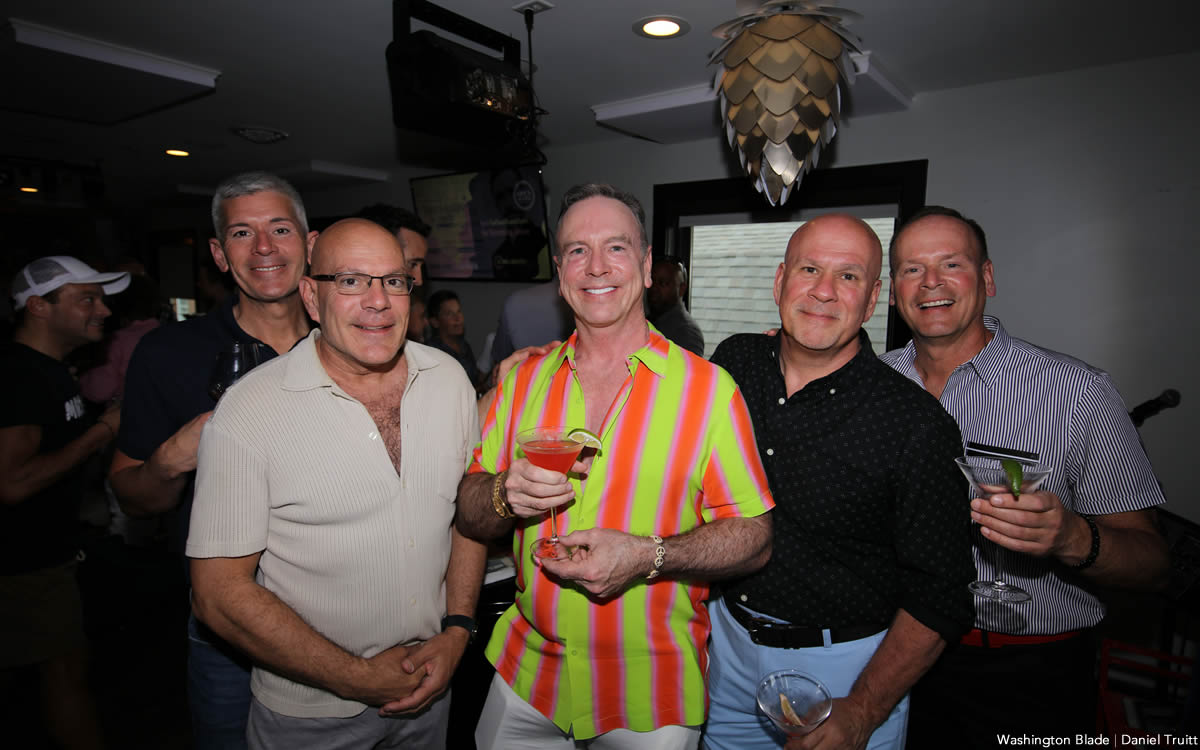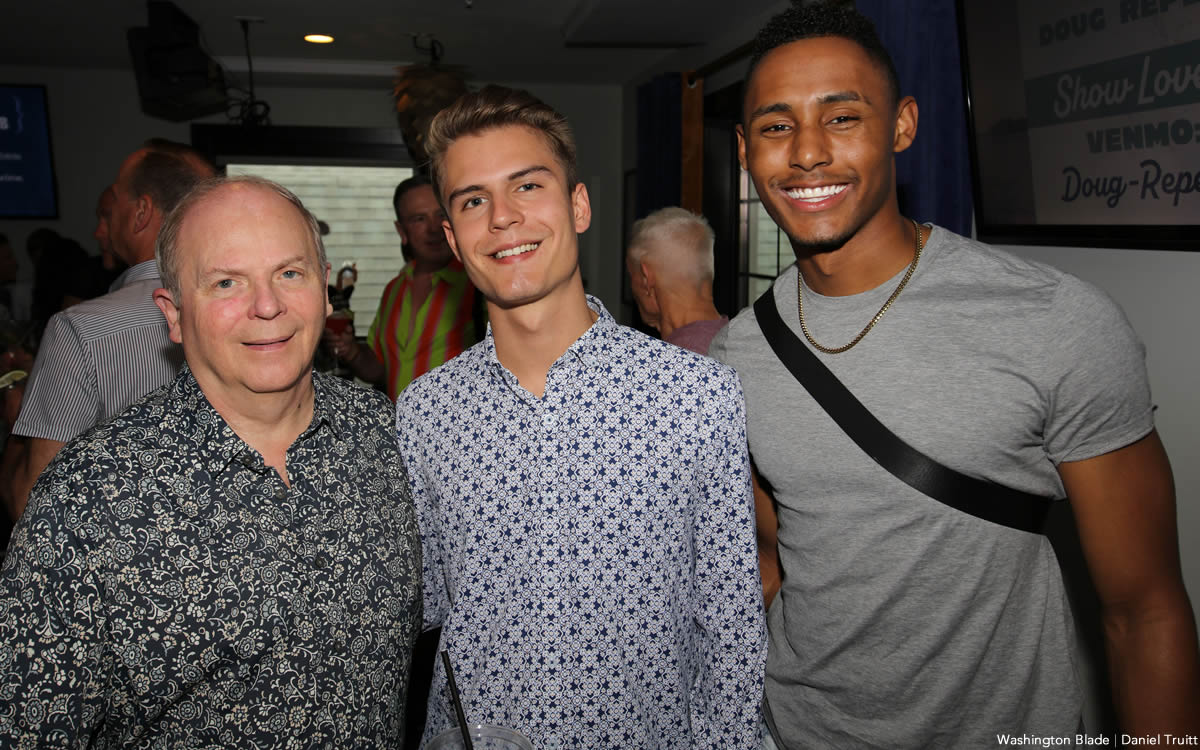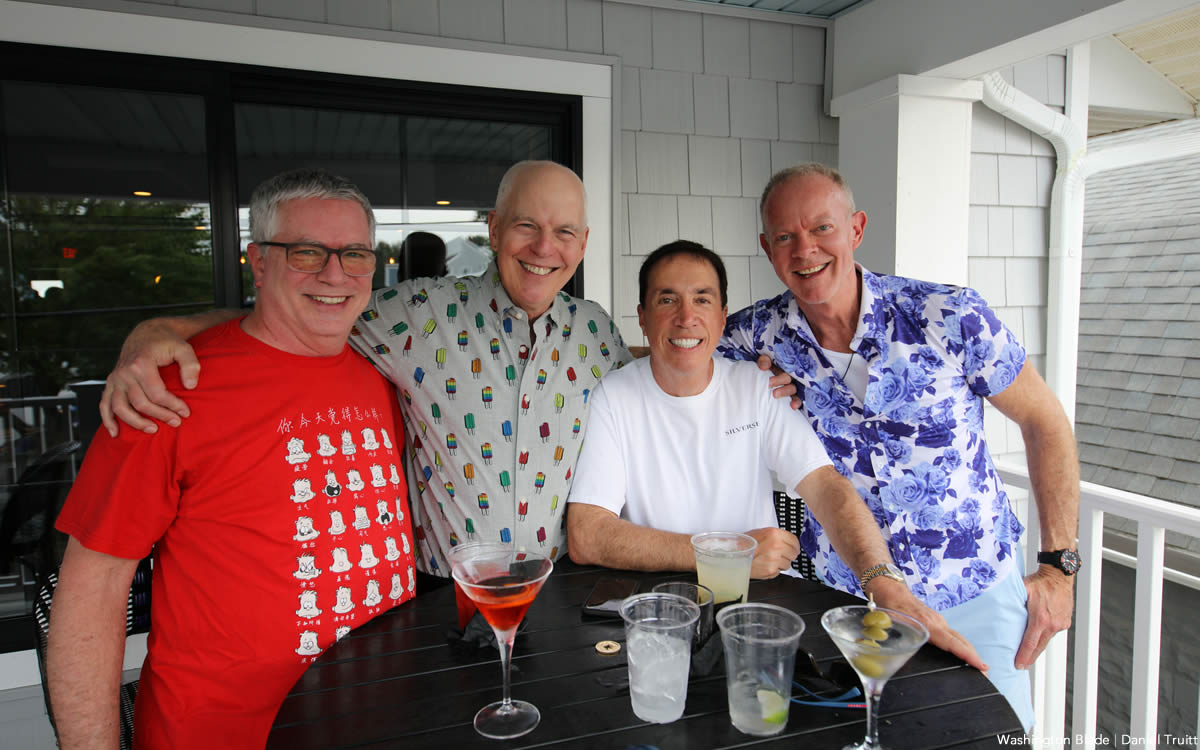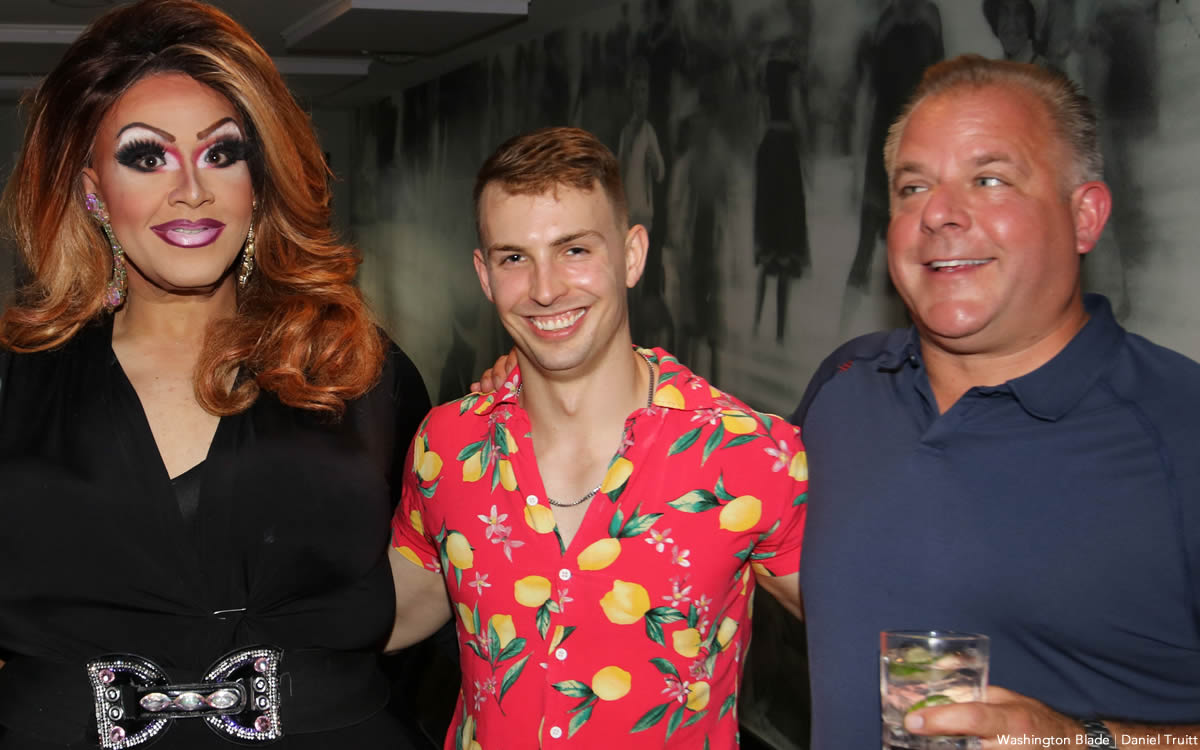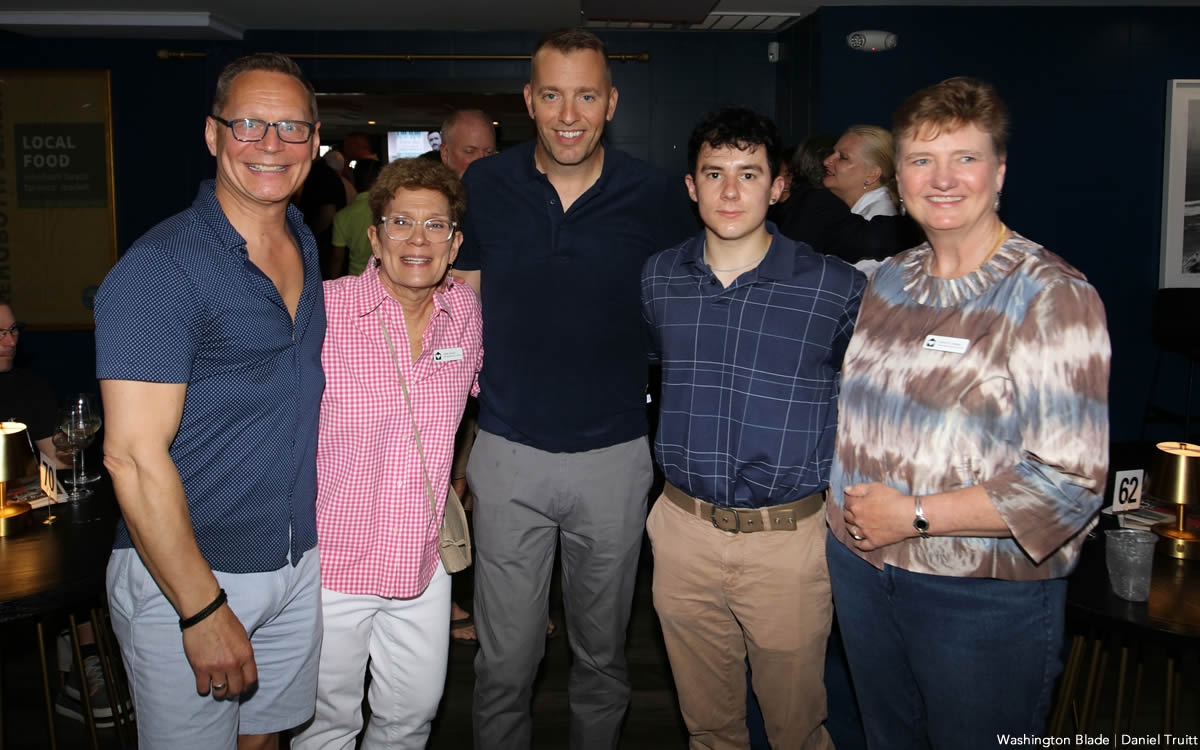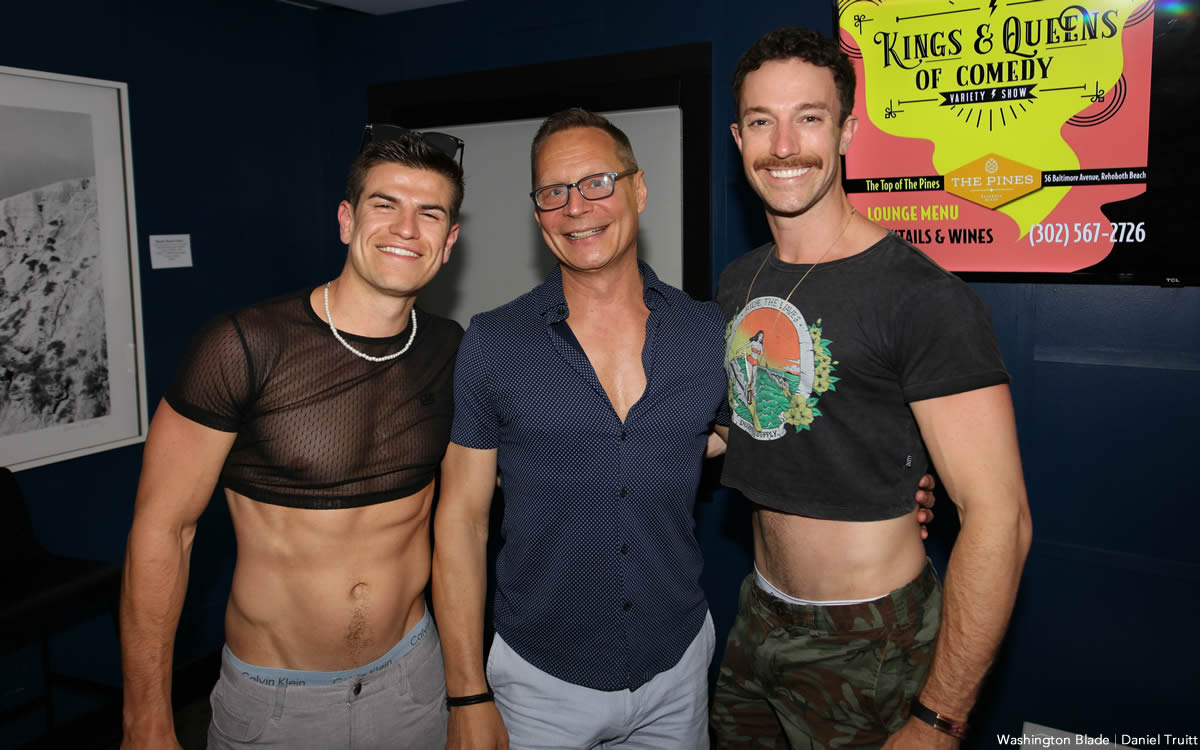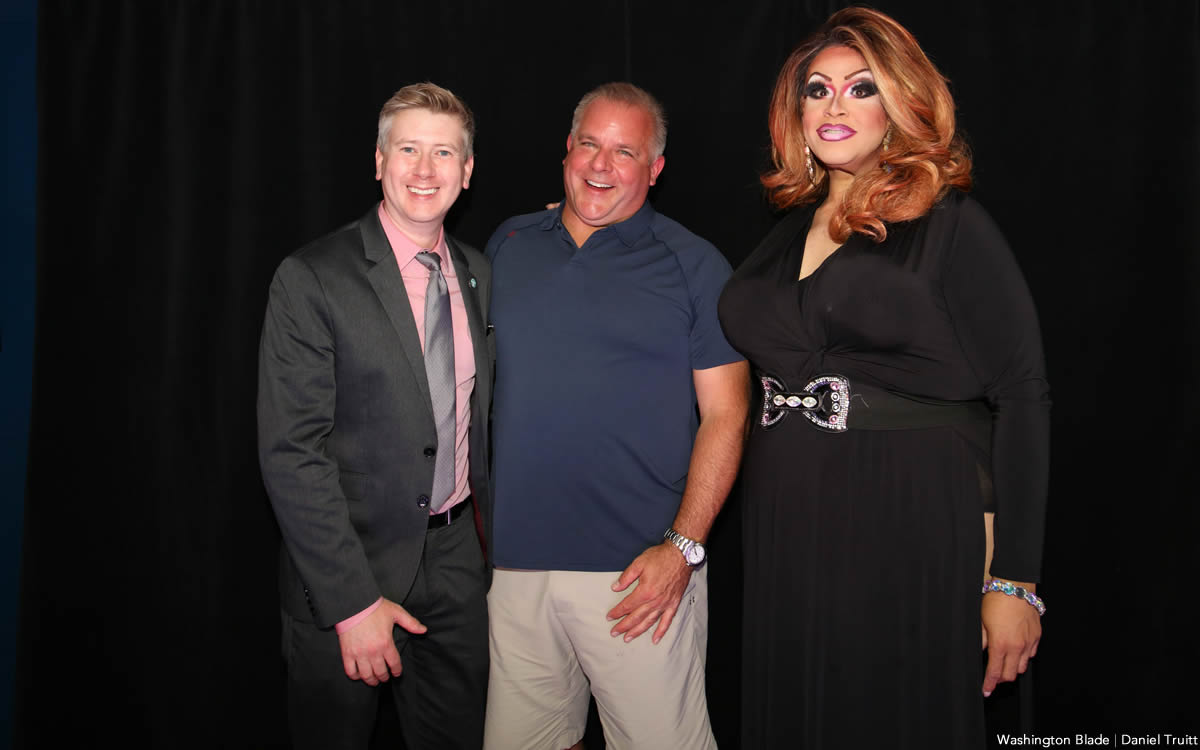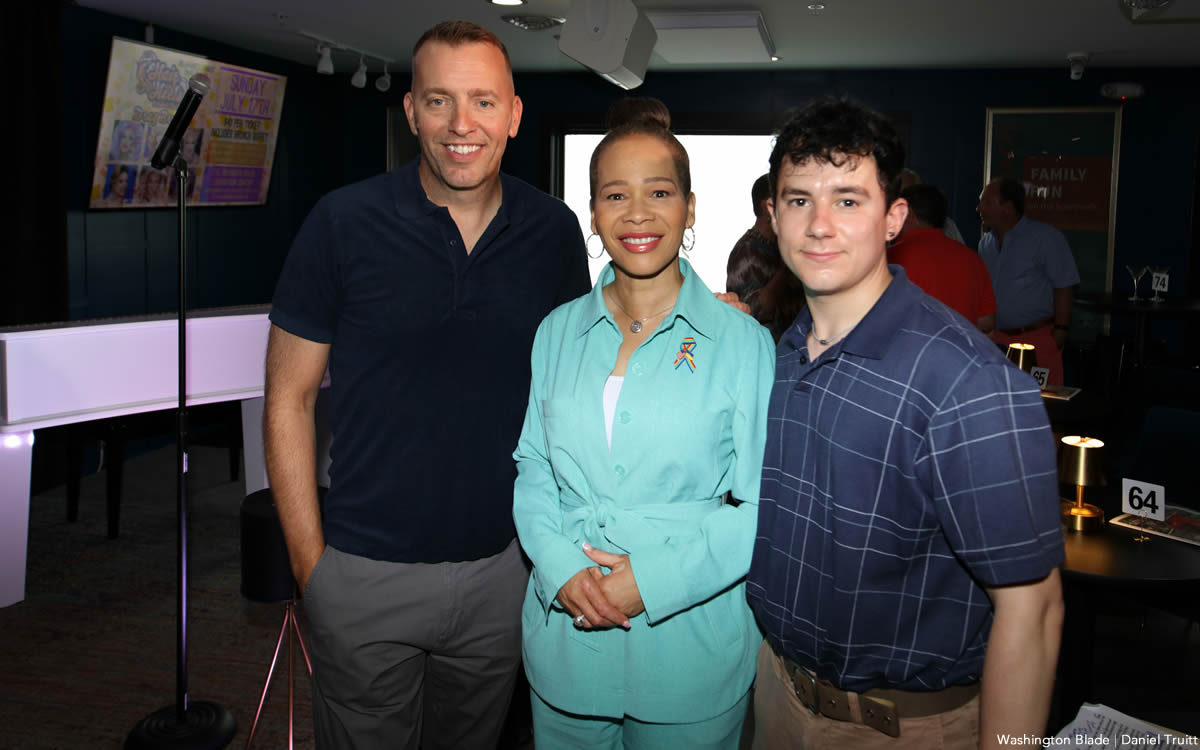 PHOTOS: Worthy Mentoring Pride Brunch
Carson Kressley serves as emcee for LGBTQ fundraiser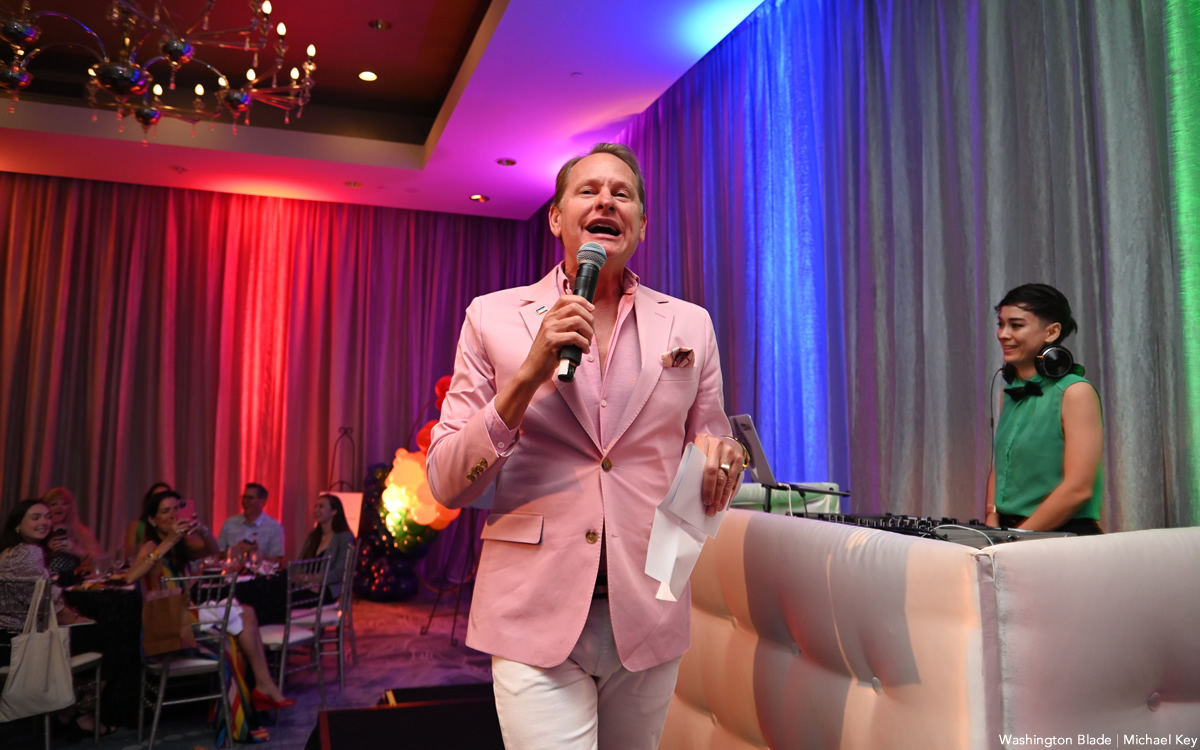 Carson Kressley of "Queer Eye for the Straight Guy" and "RuPaul's Drag Race" served as the emcee for the Worthy Mentoring Pride Brunch at the Four Seasons Washington Hotel on Sunday, May 22. Worthy Mentoring is a nonprofit that connects mentors and mentees in the LGBTQ+ community through a mobile iOS and Android App.
(Washington Blade photos by Michael Key)