'You're so Square, Baby I Don't Care'
D.C. Lambda Squares celebrating 30th anniversary this weekend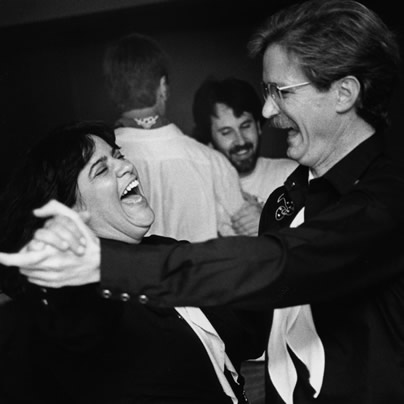 On any given Thursday night, a group of about 65 people from the LGBT community gather in the music suite of National City Christian Church to square dance with their friends.
But don't expect to see cowboy hats, prairie skirts or couples doing the "Dosey Doe." These square dancers dress casually, have no couple requirements, allow all-positioning dancing and the caller is using a Lady Gaga song.
One thing's for sure: This is not your grandparents' square dancing.
Since 1982, the D.C. Lambda Squares have been bringing a level of excitement and energy to the dance floor that was once unheard of in the square dance community.
"It was founded by a group of gay men and lesbians who wanted to square dance but at the time, straight clubs were non-accepting of same-sex couples square dancing, or people dancing other than in their traditional position," says Joe Harr, president of the D.C. Lambda Squares. "They formed this club so they could dance the way they wanted to."
Today, the club is open to young and old, singles or couples and beginners or advanced dancers. Anyone interested can visit the group online.
"My favorite part is the people involved are very welcoming and open and it's just a relaxed atmosphere," Harr says. "There are various gay square dance clubs throughout the U.S., and an international association and many people take part in other weekend dances."
In addition to D.C. Lambda Squares' regular Thursday-night get-together, which meets from 7:30 to 9:30 p.m. in D.C. at National City Christian Church (5 Thomas Circle, NW), eight times a year, the club holds a community dance at Francis Scott Key Middle School (910 Schindler Dr.) in Silver Spring, Md.
In honor of the organization's 30th anniversary, the Lambda Squares are holding a party Saturday at Francis Scott Key Middle School with Doren McBroom set to call.
"A 30th anniversary is the pearl anniversary, so we are telling everyone to wear pearls for this event," Harr says. "Our last community dance was a beach theme so people came in their bathing suits. We expect everyone to have a great time."
Other regular callers are Dayle Hodge and club members Kent Forester and Brian Jarvis.
John Burlison, a former club president who has been a member since 2000, has watched the club's membership ebb and flow over the last dozen years and is happy that interest is on the upswing.
"The people I learned with was the largest class for many years but we went through a time when it was very difficult to find new members," Burlison says. "That appears to be slowly changing, as in recent years people have rediscovered square dancing as a fun activity and a great way to meet people."
Membership coordinator Joe Branch learned of the group from seeing them perform at a Pride festival three years ago and has helped spearhead bringing the group to other events around the area, such as Gay Day at the Hillwood Museum this past year.
"What we try to do is perform at Pride and try to find other venues to do demos, hold open houses and try to perform at different community events to get people interested in square dancing," Branch says. "Square dancing is a delightful activity full of wonderful people. I think the D.C. Lambda Squares is the friendliest group of people I have ever met."
Many of the members have been with the group for at least 10 years, and this is designated with a special bar that they put on their membership badge. This past year, the group had to order some 20-year bars to commemorate those that have been involved since the early '90s.
"Those who were here at the beginning did wear traditional western wear, and that has been the biggest change, since we wear what we are comfortable in," Harr says. "For us, it's not about living up to a certain square dancing cliché, we are all about having fun."
Cindy Scharf has been going to Lambda Squares since 1997, learning about the group from a friend.
"I got involved initially to get some exercise and to meet some women in the LGBT community, and I ended up meeting a lot of good friends," she says. "After a hard day of work, to come in and see so many smiling faces is really uplifting."
Not only did Scharf make lots of new friends, but her going had a monumental impact on her life.
"I met my wife Olivia there," she says. "It's an organization that is open to singles and you don't need a partner to dance. People are willing to dance with you. It's not partnered up in the way the straight dancing is. A lot of people have met the people they are with through square dancing."
One of her favorite things about the club is that the music isn't what you would normally think of when you hear the term "square dancing." That's another of the positive changes through the years.
"I think there is a misconception that people who square dance tend to dance only to country-western music," she says, "but the callers have a variety of music from different genres and some relatively modern things."
Scharf and her wife also use their involvement in square dancing to help them decide on vacations.
"One of the things that we both enjoy about it is that we travel around a lot," she says. "Every year there's an annual convention and we use that as an excuse to travel to different places that we might not otherwise had in our sights to go to."
Both Scharf and Burlison have fond memories of the 20th anniversary party and are looking forward to the fun night that the 30th promises, as well.
"We're expecting to have some old friends and members who haven't been here for a while come out for the night," Harr says. "Remember, before the Internet, people had to actually go out of their houses to meet people and have fun. Square dancing is a great thing for people who love to dance to blow off steam, interact with other members and visit with their friends."
Calendar: June 18-24
Events in the week to come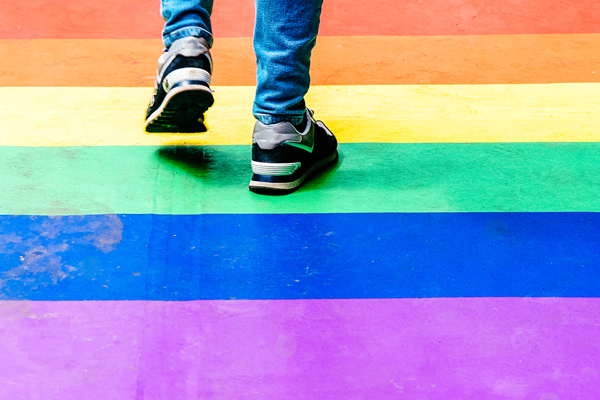 Friday, June 18
Join the National Archives and Bishopsgate Institute Special Collections and Archives as they present their LGBTQ+ archive collections virtually at 8 a.m. In this event, Vicky Iglikowski-Broad from The National Archives and Stefan Dickers from Bishopsgate will explore the different strengths of their collections, to reflect on how they can be used together to build a fuller picture of LGBTQ+ lives. Event registration is available on Eventbrite.
"DISDance, Pride Edition- Still We Dance" will be at 6:30 p.m. Join the D.C. Public Library and show your Pride by dancing with the Library's Freegal music collections. Post a video or photo of you and your crew dancing or lip-syncing to Instagram and tag D.C. Public Library on Instagram (@dcpubliclibrary) using the tags #DCPLDanceParty and #StillWeDance. The library's favorite videos will be shared, and crown the video with the most likes the virtual Queen of Pride. All four Pride playlists are available on Freegal with the names Still We Lead, Still We Live, Still We Laugh, and Still We Love.
Saturday, June 19
Join the DC Center for its virtual job club, a weekly job support program to help job entrants and seekers, including the long-term unemployed, improve self-confidence, motivation, resilience and productivity for effective job searches and networking. The event begins on Zoom at 6 p.m. For more information, email [email protected].
Sunday, June 20
Join the DC Center and the Beta Kappa Chapter of the Beta Phi Omega Sorority for a peer-led support group devoted to the joys and challenges of being a Black lesbian. You do not need to be a member of the Beta Kappa Chapter or the Beta Phi Omega Sorority in order to join, but they do ask that you either identify as a lesbian or are questioning that aspect of your identity. This event will be hosted on Zoom at 1 p.m. More details are available here.
Monday, June 21
The Center Aging Coffee Drop-In will still take place virtually at 10 a.m. via Zoom. LGBT Older Adults (and friends) are invited to have friendly conversations about current issues they might be dealing with. For more information, visit Center Aging's webpage.
Join GenderQueer DC for a monthly support group on Zoom for people who identify outside of the gender binary. Whether you're bigender, agender, genderfluid, or just know that you're not 100% cis – this is your group. The event will be at 7 p.m. For more information, visit genderqueerdc.com.
Tuesday, June 22
The European Union Delegation to the United States will host "Joining Forces for LGBTI Rights Around the World" virtually at 9:30 p.m. This event is a discussion on how the international community can help advance LGBTI rights around the world and will feature panelists: Mark Bromley, chair of The Council for Global Equality, Olena Shevchenko, director of Insight, and Urooj Arshad, senior program manager of Dignity for All: LGBTIQ+ Assistance Program, Freedom House. Registration for this free event is available on Eventbrite.
"Rainbow Challah Tutorial and Discussion" will be at 5 p.m. on Zoom. All are welcome to attend this event. Challah is a type of bread traditionally baked to celebrate the Jewish sabbath. Attendees will be provided with the recipe and materials list in advance if they would like to make it at home. There will also be a discussion about food, identity, and community. For more information, email [email protected] or call 202-543-1778 x204.
Wednesday, June 23
Capital Pride Alliance and Hook Hall will host "Hooked on Capital Pride" at 2 p.m. There will be drink specials, music, and celebration of all things LGBTQ+. A portion of the proceeds from this event will support the Capital Pride Alliance and partner Pride organizations responsible for producing Youth Pride, Silver Pride DC, DC Black Pride, DC Latinx Pride, Capital AAPI Pride, and Trans Pride, through the GivePride365 Fund. Every reservation will include a bottle of Rose Bubbly, and cabana reservations will come with a bonus celebration kit! For more information, visit the Facebook event page.
Join the LGBTQIA Alliance Washington National Cathedral for a free webinar featuring Billy Curtis, director, Gender Equity Resource Center UC Berkeley on Zoom at 8 p.m. Curtis is a community activist and advocate who was hired as UC Berkeley's first full-time director for LGBT Resources in 1999. Curtis is currently the director of the university's Gender Equity Resource Center. To register for this event, visit: capitalpride.org.
Thursday, June 24
Join the DC Public Library for a poetry reading with Micah Powell from his book "Things No One Else Wants to Say." Micah will read from his book and join a conversation with DC's own Regie Cabico, poet and director of Capturing Fire Press. The event will be hosted on Facebook and YouTube at 5:30 p.m. To register, visit the library's website.
Hope in a Box will host "Books That Make Us: A Pride Month Celebration of LGBTQ+ Stories" online at 8 p.m. The event will feature a number of notable figures including Jahana Hayes, member of Congress (D-Conn.) and 2016 National Teacher of the Year, Zach Stafford, columnist for MSNBC and former editor of the Advocate. Tickets are available at: hopeinabox.splashthat.com.
The DC Anti-Violence Program will have an open meeting via Zoom at 7 p.m. At this meeting, there will be opportunities to learn more and get involved in lessening violence both within and directed toward the LGBT communities. To access the Zoom link, email [email protected].
Blade live chat with 'Real Housewives' author Moylan
Interview to 'spill the tea' on all aspects of hit Bravo franchise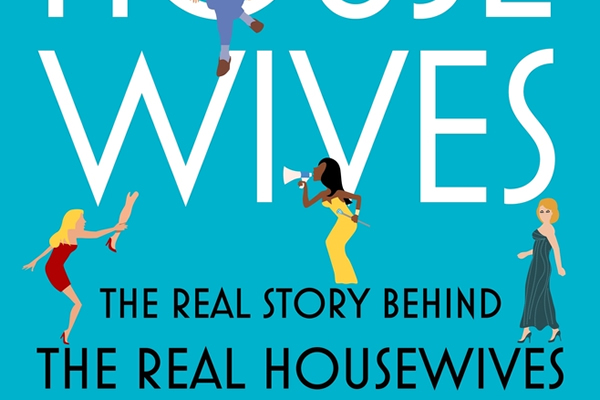 Join the Washington Blade for a live interview with Brian Moylan, a former Blade staffer and author of the new book "The Housewives: The Real Story Behind the Real Housewives." The book explores the origins and ongoing popularity of the franchise. Moylan will be interviewed by his former boss, Blade editor Kevin Naff. The two promise to "spill the tea" Housewives-style about all aspects of the hit Bravo franchise, including whether or not the shows are scripted and just how controlling Bravo is when it comes to marketing the Housewives.
The interview will be held at 4 p.m. on Thursday, June 24 and will stream on all Blade social media platforms, including Facebook, Twitter, and YouTube. The interview will be uploaded to Instagram after it concludes.
SAAM celebrates drag culture, American art
Virtual bingo night hosted by KC B. Yoncé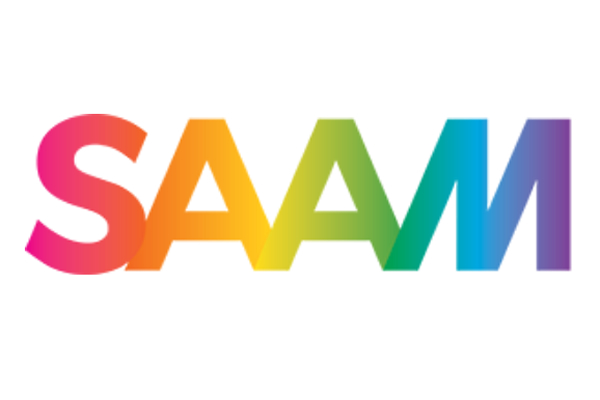 The Smithsonian American Art Museum will host "Virtual Drag Queen Art Bingo Night" on Friday, June 18 at 7 p.m. The event will be hosted by DC drag diva KC B. Yoncé.
Event attendees are encouraged to register now and request 1 to 4 printable bingo cards featuring artwork by American artists who are part of the LGBTQ+ community.
D.C.-area registrants are eligible to get 10% off Red Bear Brewing's official 2021 Pride Helles lager, Smash Me With A House. This offer is available for pick up only while supplies last. Must be 21+ with proper ID and show SAAM coupon to Red Bear Brewing staff to apply the discount.
For more information, visit the museum's website.