HRC gives another $300,000 to Md. same-sex marriage campaign
Group announced an additional $1 million contribution to four statewide same-sex marriage campaigns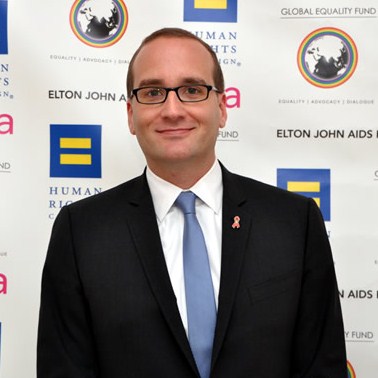 The Human Rights Campaign on Monday announced it has pledged an additional $300,000 to the campaign defending Maryland's same-sex marriage law.
"It is clear 2012 is the year for marriage equality in the Maryland," said Chad Griffin, the group's president. "Our movement is about loving and committed families who deserve nothing less than full equality under the law. HRC is proud of our many volunteers and donors who have raised and donated additional resources to fuel this fight."
This latest contribution includes $150,000 to Marylanders for Marriage Equality and another $150,000 to the NAACP Maryland Marriage PAC as part of the $1 million the organization gave to the four statewide marriage campaigns. HRC has given $1.53 million in cash and in-kind donations to the pro-Question 6 campaign — and a total of $7.3 million to efforts to defend same-sex marriage laws at the ballot in Maryland, Maine and Washington and defeat a proposed state constitutional amendment in Minnesota that would define marriage as between a man and a woman on Election Day.
"Our adversaries have bragged that marriage equality has never won at the ballot box. This November, we will take that talking point away once and for all," said Griffin. "In 2012, fair-minded Americans – and particularly residents of Maryland – will support their LGBT friends, family members, and coworkers."
HRC announced its latest Maryland contribution on the same day Marylanders for Marriage Equality announced Paul Singer, a Republican who has given more than $10 million to same-sex marriage efforts across the country, donated $250,000 to the pro-Question 6 campaign.
New York City Mayor Michael Bloomberg, who attended Johns Hopkins University in Baltimore, donated another $250,000 to Marylanders for Marriage Equality on Friday. Former National Football Player Commissioner Paul Tagliabue and his wife Chan announced a $100,000 contribution to Marylanders for Marriage Equality during an Oct. 2 fundraiser at gay Democratic lobbyist Steve Elmendorf's Logan Circle home that Maryland Gov. Martin O'Malley, D.C. Mayor Vincent Gray and others attended.
"Paul Singer demonstrates real leadership yet again on marriage equality," said Maryland state Sen. Allan Kittleman (R-Howard County,) who supported the same-sex marriage law that O'Malley signed in March. "He realizes, like I do, that Question 6 is about fairness and equality under the law — values we all, no matter party, share here in Maryland."
Marylanders for Marriage Equality's campaign finance report that it filed with state election officials on Friday notes it has raised $3.2 million.
Josh Levin, the group's campaign director, told the Washington Blade in an exclusive interview before Marylanders for Marriage Equality filed the report that he expects to run "a $5 million-plus campaign and hope to meet that goal as we enter the final stretch" before Election Day.
Capital Pride bids for D.C. to host World Pride 2025
International event draws thousands of visitors
The Capital Pride Alliance, the group that organizes D.C.'s annual LGBTQ Pride events, announced on Sept. 21 that it has submitted a bid to host 2025 World Pride, the international Pride event that draws thousands of participants from throughout the world to the host city.
The announcement by Capital Pride says its bid to host the event in D.C. notes that the event, among other things, would commemorate the 50th anniversary of D.C.'s first LGBTQ Pride event in 1975, which began as a block party near Dupont Circle.
World Pride is licensed and administered by the international LGBTQ organization InterPride. The World Pride events themselves, which usually take place every other year, are organized by InterPride's member organizations such as Capital Pride Alliance.
The Capital Pride announcement notes that World Pride "promotes visibility and awareness of lesbian, gay, bisexual, transgender, intersex and queer (LGBTIQ+) issues on a global level." The announcement adds, "World Pride events include parades, marches, festivals and other cultural activities often enjoyed at Pride celebrations, along with other components such as a human rights conference and large-scale opening and closing ceremonies."
The InterPride website says the deadline for submitting a bid for the 2025 World Pride has passed. It says D.C.'s Capital Pride and Kaohsiung Pride, located in the large Taiwan port city of Kaohsiung, are the only two remaining cities in competition for hosting the 2025 World Pride.
Ryan Bos, Capital Pride's executive director, said InterPride was expected to make its decision on which of the two cities to select sometime in November of this year.
"A recent study conducted by Booz Allen Hamilton revealed that the annual Capital Pride Celebrations, during normal years, result in approximately $371 million in positive economic impacts to the region, a number that may be doubled if the organization is awarded the prestigious event," the Capital Pride statement says.
The 2021 World Pride took place earlier this year in Copenhagen, Denmark. The 2019 World Pride was held in New York City to commemorate the 50th anniversary of New York's Stonewall riots, which many activists consider the start of the modern LGBTQ rights movement.
InterPride says the 2023 World Pride will take place in Sydney, Australia.
Va. county supervisors back resolution against 'required' pronoun questions
Unanimous vote in Stafford County allows school defunding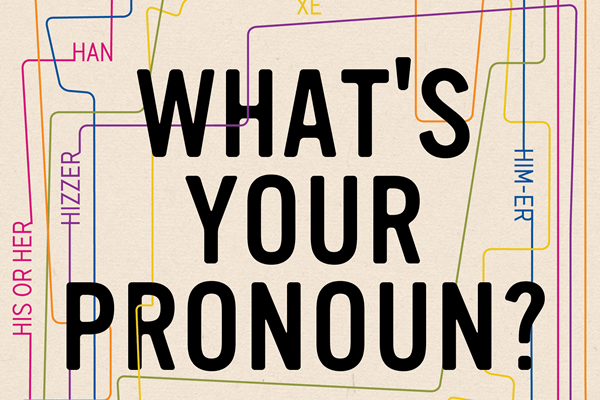 The Stafford County Board of Supervisors on Tuesday unanimously approved a resolution that gives it the authority to deny funds to schools that require students to give their pronouns and teach the 1619 Project and critical race theory.
The resolution denounces "the teaching of the 1619 Project and critical race theory (CRT) and related principles in Stafford County Public Schools," and states the board does not support Stafford County Public School students "being required to identify their chosen pronouns."

The approved document had been updated to change "requested" to give pronouns to "required."

Republican Supervisor Gary Snellings told the board he brought the resolution forward, which passed by a 6-0 vote margin, in response to communication from parents. One supervisor was not present.

Snellings called critical race theory "racism." He also called the New York Times' 1619 Project published on the 400th anniversary of the arrival of enslaved Africans to the Virginia colony a "theory."

Critical race theory is not taught in Virginia public schools, but a state law passed in 2020 requires local school boards to adopt policies that are more inclusive for transgender and non-binary students that follow, or exceed, guidelines from the state's Department of Education.

Snellings said the problem with preferred pronouns was in requiring students to give them. He said that was not in the governing Virginia law.

"This (resolution) does not eliminate anything. It just follows state law," Snellings said.

A Virginia court in July dismissed a lawsuit that challenged the Department of Education's guidelines for trans and non-binary students. Equality Virginia and the American Civil Liberties Union of Virginia were parties to the amicus brief in support of the protections.

"We are deeply disappointed that these adults made such a hateful decision for kids in the community," tweeted the ACLU of Virginia in response to the board's vote.
2021 Best of LGBTQ DC Readers' Choice Award Finalist Voting
Vote for your favorite finalist in our 2021 Best of LGBTQ DC categories through October 3rd.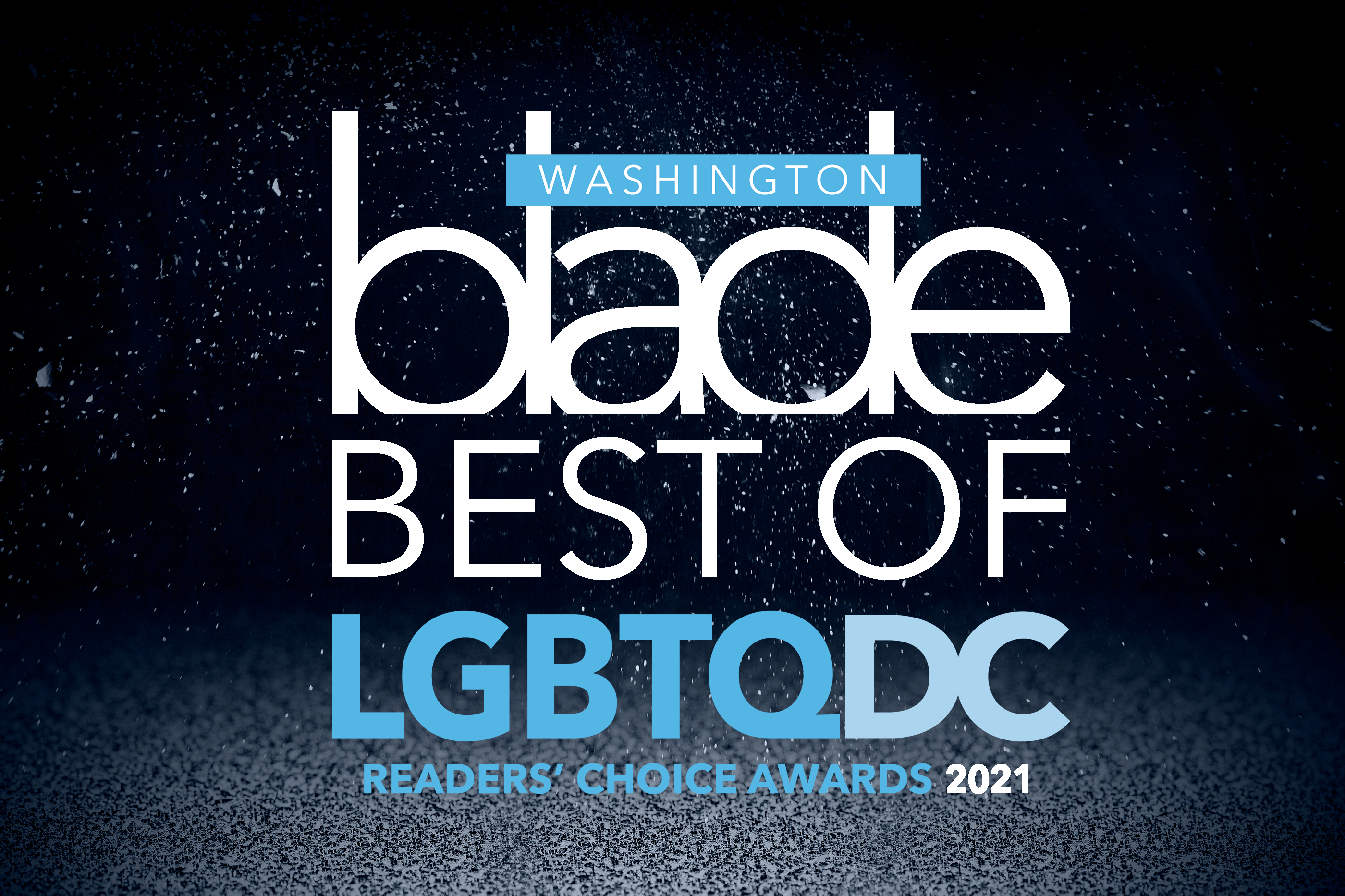 It is Decision 2021! You nominated and now we have our Top 5 finalists. Vote for your favorites in our 2021 Best of LGBTQ DC categories through October 3rd. Our 2021 Best of LGBTQ DC will be announced at the Best of LGBTQ DC Awards Party on October 21st and our special issue will come out on Friday, October 22nd.
Thank you to our sponsors: ABSOLUT, PEPCO, Washington Regional Transplant Community.
Vote below or by clicking HERE.