Best of Gay D.C. 2012: Community
Readers pick the winners in 11th annual poll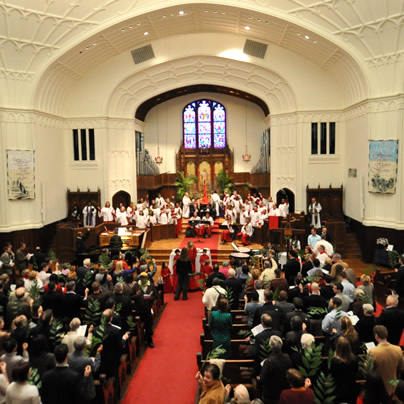 Best House of Worship: Foundry United Methodist Church
1500 16th Street, NW
Best Spa/Salon: Bang Salon/Aura Spa
1519 15th Street, NW
Aura Spa/Bang Salon Metropole
1517 15th Street, NW
auraspa.net
Best Men's Clothing Store: Universal Gear
1529 14th Street, NW
202-319-0136
Best Gym: Vida Fitness
Various locations
Best Theater: Arena Stage
1101 6th Street, SW
202-488-3300
Best LGBT-owned Business: Hank's Oyster Bar
Various locations
Best LGBT Social Group: Burgundy Crescent Volunteers
Best Sports Team: Just the Tip Stonewall Kickball
Just the Tip is one of many hilariously named teams in the Stonewall Kickball league.
Stonewall Kickball, led by Martin Espinoza and Mark Gustafson, gives about 470 participants a chance to play and raise money for the D.C. Center for the LGBT Community. The league was started after Espinoza and Gustafson were turned off by other leagues because of their competitiveness and homophobia.
Games are played on Sunday afternoons in Stead Park with drinks before at JR.'s (1519 17th St., N.W.), and afterward at Cobalt (1639 R St., N.W.). Wednesday nights are devoted to Open Bar and Penny Wars, a fund-raising competition between teams.
Stonewall Kickball is holding an All-Starts Game on Saturday at 2:30 p.m. between JR.'s Bar and Cobalt. The teams' rosters are posted on the Facebook event page. One of the refs will be from Just the Tip and JR.'s will feature two Just the Tip players.
For more information on Stonewall Kickball, visit the league's page, stonewallsports.com/kickball or their Facebook group. (JE)
Best Art Gallery: Phillips Collection
Originally called the Phillips Memorial Art Gallery, The Phillips Collection was opened to the public in 1921 by Duncan Phillips and his mother Eliza, in memory of his father and brother.
Phillips served as the museum's director until he died in 1966. His wife, Marjorie, an artist herself, took over as director after his death and their son, Laughlin, succeeded her.
The museum's permanent collection features more than 3,000 works ranging from masterpieces of French impressionism and American modernism to contemporary art from artists such as Edgar Degas, Henri Matisse and Georgia O'Keeffe. The Phillips has the world's largest, most significant collection of works by Arthur Dove and the largest American collection of works by Pierre Bonnard. (JE)
Phillips Collection
1600 21st Street, N.W.
Best Comedy Club: D.C. Improv
D.C. Improv hasn't changed a lot since it opened its doors 20 years ago. And that's not necessarily a bad thing. It's the place you go if you're looking for the old school comedy club experience. The venue is tight, the bar food is unremarkable and the drinks are fine. Luckily the talent can be amazing. Of course, there's always the chance that a comic will bomb. But that's part of the fun, right?
Located on Connecticut Avenue below Dupont Circle, D.C. Improv has drawn big names over the years (Ellen DeGeneres, Dave Chappelle), and continues to book established and emerging comics. Upcoming acts include Chris Coccia and Ari Shaffir.  It also consistently promotes gay acts and gay-themed shows.
Note to the bashful: The place is small, so sit as far from the stage as possible. These comics will make you part of their act (reporter speaks from experience). (PF)
D.C. Improv
1140 Connecticut Ave. NW
Best Home Furnishings: Miss Pixie's
Pixie Windsor opened Miss Pixie's in Adams Morgan in 1997; in 2005 she settled into the current location and just finished a renovation after signing a new five-year lease.
The renovation, among other things, opened up the sightlines in the store allowing customers to more easily see and shop the treasures she brings into the store.
"The back room no longer looks like a place to put the tables, instead it is welcoming and encourages the customer to continue shopping," she says.
The one thing that hasn't changed is the bright pink storefront. And while the contents of the store always change, it will always be filled with off-the-beaten-path items that appeal to 20-40 something Washingtonians who don't necessarily want the same old same old in every room of the house.
Windsor recommends keeping an eye on the Miss Pixie's website (misspixies.com) for fun and exciting things, like design seminars, a chance to decorate the store bathroom and she may have let it slip that HGTV may have emailed recently. (JH)
Miss Pixie's
1626 14th Street NW
202-232- 8171
Best Second-Hand Shop: Buffalo Exchange
Buffalo Exchange offers a distinctly New Age slant to the traditional used clothing store.
Buyers and sellers get a fair price for a wide variety of vintage and contemporary fashions. But founders Kerstin and Rebecca Block also emphasize the environmental advantages of the resale fashion industry. Buffalo Exchange promotes itself as a sustainable business that protects the environment by reusing and recycling clothing.
LGBT customers also value Buffalo Exchange for its sense of fun and are staggering to the store to be part of the Celebrity Zombie Invasion now underway at the store. (BTC)
Buffalo Exchange
1318 14th Street Northwest
202-299-9148
Best Nonprofit: Whitman-Walker Health
Since 1973, Whitman-Walker Health has been providing high-quality and culturally sensitive care to Washington's LGBT and HIV/AIDS community. It began operations as an offshoot of the Washington Free Clinic and offered services in the basement of the Georgetown Lutheran Church. Today, it offers medical and legal services to thousands of clients from state-of-the-art medical facilities in the District.
The clinic gets its name from two queer Civil War-era health activists — celebrated gay 19th century poet Walt Whitman who came to Washington in December 1862 to care for his wounded brother George and remained for several years to tend to injured soldiers and veterans and Dr. Mary Edwards Walker who graduated from Syracuse Medical College in 1855, the only woman in her class. Denied an officer's commission because of her gender, Walker volunteered her services as a surgeon and worked in a variety of Army hospitals. She wore a modified military uniform that included trousers, a man's coat and two pistols. (BTC)
Whitman-Walker Health
1701 14th St., NW
202-745-7000
Best Rehoboth Business: Proud Bookstore
Opening and operating a small business is never easy — especially in recent years with the economic downturn — so congratulations to all of this year's nominees in this category: Annie's Bananies, Frogg Pond, Royal Treat and Stingray Sushi.
And hats off to winner Jacques LeClair, owner of Rehoboth's Proud Bookstore, for opening a gay bookstore and not only surviving the recession, but thriving. Not long after opening, the store moved into a larger space and is filled with LGBT-themed books, gifts, cards, T-shirts and more. Jacques himself is usually behind the counter ready with a friendly welcome for visitors and locals alike. The store has quickly become a gathering place for locals to grab a newspaper and catch up on the latest happenings. (KN)
Proud Bookstore
149 Rehoboth Ave.
Rehoboth Beach, DE 19971
Best Local Blog: DCist
Everybody loves DCist.com. Or so it seems. The local blog has won readers' favorite from Washington City Paper, the Washingtonian and now the Blade.
"Generally speaking, I'm incredibly flattered," says DCist editor-in-chief Martin Austermuhle. "As simple as it sounds, I like it when people read what we do and enjoy it. It's very nice coming from the Blade too — it's a paper I've always liked a lot."
Around since 2005, DCist gets about 50,000 unique hits a day. With two full-time employees and about 30 contributors, the blog covers everything from news to food to the arts. Its staff supported same-sex marriage in D.C.
"As much as D.C. is seen as a center of influence, at heart it's a small town," says Austermuele. "That said, there's never a day that we're not learning something about a city that we're convinced we've already figured out. (PF)
Best Hotel: Donovan House
Located on Thomas Circle, Donovan House projects sophistication and urban panache in a sea of more style-challenged accommodations.
But Donovan House is more than a pretty face. As a Kimpton Hotel, the gay-friendly Donovan House enjoys a longstanding relationship with the LGBT community, and can boast a 100 percent score on the Human Rights Campaign Equality Index for the last 10 years.
Founded in San Francisco in 1981 at the height of the gay Mecca's AIDS crisis, Kimpton Hotels lost a lot of employees to the disease, prompting the company to support LGBT organizations prior to other corporations, says Donovan House General Manager Mark Jennings. Kimpton Hotels regularly partners with the Red Ribbon Campaign in raising money to help nonprofit groups nationwide promote HIV awareness and prevention. (PF)
Donovan House
1155 14th Street, NW
202-737-1200
Best Theater Production: 'The Normal Heart'
"The Normal Heart" by playwright-cum-activist Larry Kramer came to Arena Stage this summer. To see a faultless production of Kramer's very political account of the harrowing early days of the AIDS crisis performed so close to the Capital building was thrilling.
Staged by New York director George C. Wolfe, it featured inspired performances by Patrick Breen as Ned Weeks (a slightly less angry onstage version of Kramer) and handsome Luke Macfarlane as Felix, Ned's beatific dying lover. TV's Patricia Wettig was frustration incarnate as the dying men's doctor, furious with the establishment's refusal to fund those on the front line. Chris Dinolfo, a local actor who is gay, made an impact as young David, the first character in the play to die from AIDS.
Almost three decades after its premiere, Kramer's beautiful protest/memorial conjures up the terror and devastation surrounding the onset of what was then informally called the gay plague. Today Kramer's play feels less angry. Mostly it's heartbreakingly sad. (PF)
Best Yoga Studio: Yoga District
Whether you're looking to do the downward dog for the first time or hone already considerable yogi skills, there's something for you at Yoga District. With numerous classes focusing on everything from toning to alignment to flexibility, Yoga District promises practices that are relevant to your needs whatever your experience level.
Founded by Jasmine Chehrazi, Yoga District is a local cooperative of yoga studios located in Dupont Circle; H Street, NE; Bloomingdale; 14th Street Corridor and downtown. The studios are famously no frills and their classes respect both the needs of the individuals as well as the group.
Popular with vast swathes of yoga loving locals, Yoga District offers affordable and by-donation classes in community-run yoga centers committed to eco-friendly practices led by knowledgeable instructors. Since its inception, Yoga District's mission has been that every being deserves the holistic benefits of yoga as a practical tool of empowerment, health and physical fitness. (PF)
Yoga District
1635 Connecticut Ave., NW
(and other locations)
202-265-9642
Best Women's Clothing Store: Proud Threads
Misty Branch says she and her girlfriend, Sarah Moecker, saw a need for high-quality, non-rainbow-themed LGBT clothing.
"So we decided to do something about it," the owner of online women's clothing store Proud Threads says.
For now, Proud Threads primarily sells T-shirts mostly for gay women online and at Pride festivals. Their website (proudthreads.com) shows a selection of cute T-shirts and baseball shirts featuring clever slogans and graphics, playfully celebrating LGBT pride in a hip, quirky way.
Up and running since May, Proud Threads is still in its early days. Branch says getting started has had its bumps. "We began with a lot of designs that we'll never, never show anyone. Sarah is the designer and I'm her ruthless critic. At first she didn't like it but later she stopped taking it personally and the product has improved." (PF)
D.C. restaurants offer something for everyone this Valentine's Day
From romantic prix-fixe options to a 'single AF mixer'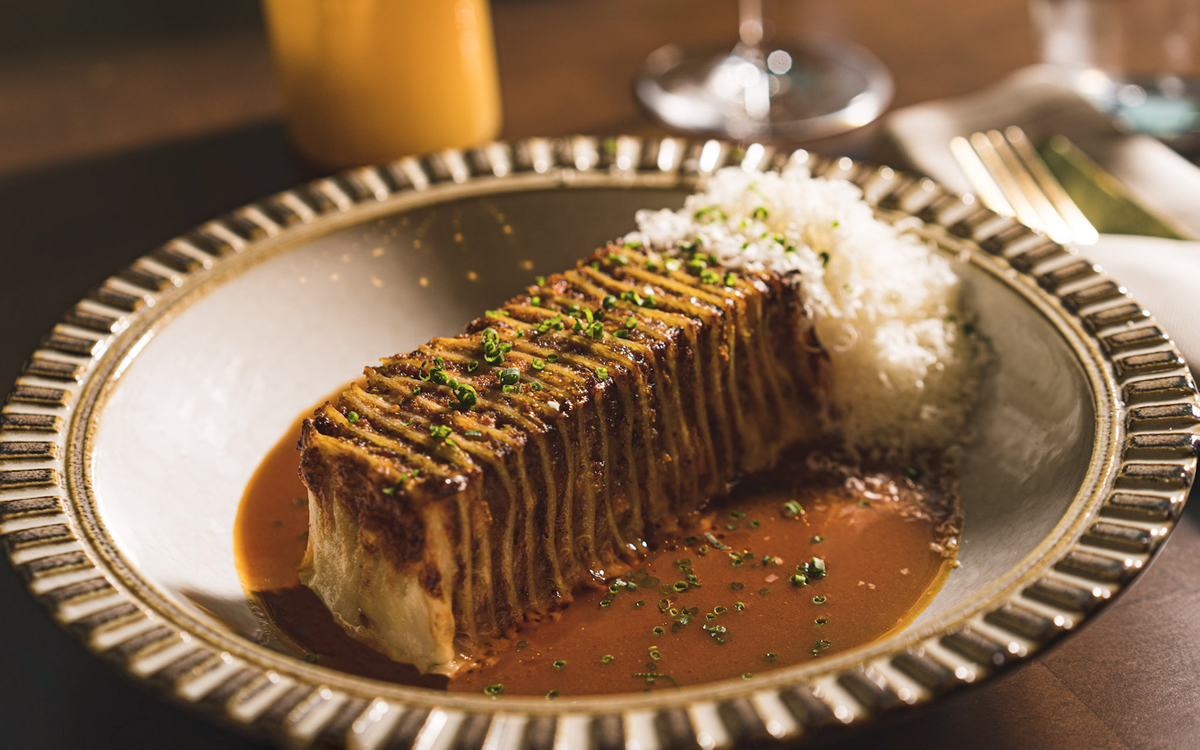 Whatever Valentine's Day means to you, there are plenty of places around D.C. for an excellent prix-fixe dinner or raging party with pals/gals/side pieces. Below are just a few options for what's available:
Couple Options
Hot new French restaurant L'Ardente and its infamous 40-layer lasagne is offering an extended Valentine's Day dinner, from Friday, Feb. 10, through Tuesday, Feb. 14. Couples can choose from the regular menu or a five-course tasting menu ($250 for two), which includes passion fruit caviar martinis.
Sababa Cleveland Park will serve a four-course, prix-fixe menu for two on Feb. 14. The menu ($120 for two) includes beet hummus, heart of palm salad, and a date tahini tart (and lots of romance-themed puns).
Cafe Riggs, in the Riggs Hotel, is serving not just a dessert special, but also a hotel package. Hotel guests can enjoy a Valentine's Brunch in Bed enhancement with the option to a build-your-own mimosa flight or coffee while enjoying a Petit Déjeuner (French continental breakfast) in your room. Reservations are available through OpenTable.
Lyle's, in the Lyle Hotel, will offer a prix-fixe dinner menu at $85 per person that will be available the weekend before and after Valentine's Day as well as on the holiday. Reservations are available through OpenTable.
Ellington Park Bistro, in the St. Gregory Hotel, is offering a Valentine's Day menu as well as the regular a la carte menu. The menu will highlight sweet flavors, and includes dishes such as Butternut Squash Soup, Sweet Shrimp Wontons, and Raspberry and White Chocolate. Reservations available through OpenTable.
The Fairmont Georgetown is offering a decadent Valentine's Afternoon Tea on Feb. 11, 12, and 14 inside overlooking the courtyard, with petit fours, scones, and savory sandwiches like an oak-smoked cheddar and spiced pear chutney. Tea is served from 1-4 p.m. ($75 per person), with the option to add a glass of G.H. Mumm Champagne.
Nicoletta Italian Kitchen will host a Valentine's Day Pizza Class on Feb. 11, teaching everyone to make their own heart-shaped pie, while enjoying arancini and wine. And for those looking for something a little less hands-on, Nicoletta will offer a special Valentine's Day menu on Feb. 14, complete with heart-shaped pizzas (made by the chef this time), as well as three special dishes – a clam appetizer, calzone, and lobster raviolo.
Waldorf Astoria Washington DC in the storied and renamed Old Post Office has an old-school option to "pen letters of love over dinner to share with a special someone." Valentine's Day guests will all receive a custom piece of stationary at their time of seating in addition to a menu of inventive dishes with a selection of elevated ingredients. Reservations can be made on SevenRooms.
Immigrant Food+ is serving a three-course menu for two, with options for vegetarian and pescatarian guests. There's also a featured wine list from all female growers/winemakers including a special Galentine's Day Flight of a Brut, white, and red.
Non-Couple Options
Brookland's Finest Bar & Kitchen will offer a special "Salty & Bitter" bar menu over Valentine's Day weekend, complete with salty snacks and bitter beverages. Snacks include chicken fingers and pretzel bites with truffle oil; drinks include espresso martinis and black Manhattans.
El Techo is throwing a Broken Hearts Club this Valentine's Day (2/14). The tropical oasis rooftop is "helping single guests nurse their wounds" with a free shot of tequila for everyone who goes by on Feb. 14. It's also offering a Taco Tuesday deal, which features three tacos and choice of a margarita or beer for $22.
Washingtonians that find themselves ready to mingle this year can head to Fight Club's Anti-Commitment Ball on Saturday, Feb. 11. The party, from 8 p.m.-1 a.m., will feature DJ Daniel Biltmore spinning live tunes, food/drink specials, and Jell-O shots. Tickets not required. Food and drink items available a la carte.
The National Union Building at 918 F St. is bringing out its "certified fun sommelier" for a wine tasting event. Two sessions (Feb. 12 and Feb 13, both 6:30 p.m.) offer six wines, from fizzy to deep, dark red. Bottles will be available for purchase to take home. Tickets are $35-$45 through Eventbrite.
NoMa's WunderGarten is hosting a "Nice Try Cupid Anti-Valentine's Day Single AF Mixer" on Feb. 14, 7-11 p.m. Tickets are free but reservations recommended via Eventbrite.
How is the 2023 real estate market starting off? 
And what we can expect in the coming months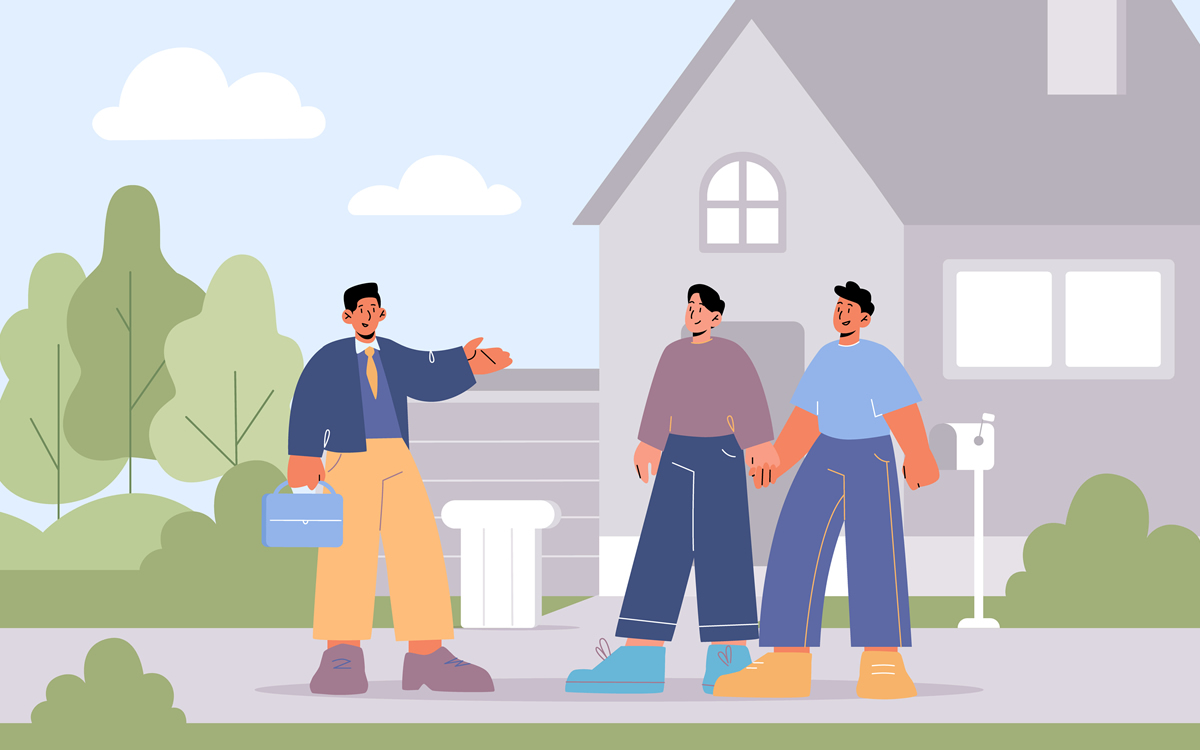 One interesting statistic is that there was a 25% increase in weekly mortgage applications two weeks ago, according to a CNBC story I read recently. Yes, mortgage applications are down from an entire year ago, but they are starting to rebound, as the interest rates have started to soften a little bit over the past few months.
Another interesting statistic I heard is that in the last quarter of 2022, 42% of sellers were giving concessions to buyers at the closing table, a 10-year high, according to an article in Money magazine.
No one has that proverbial crystal ball, but it does seem like I have heard, anecdotally, from many agents that the buyers are starting to come back out into the market. They are realizing that there might be concessions they can get from the seller, they can do the home inspection, and maybe even ask for repairs or credits, and not feel like they must walk blindfolded into the housing market without some sense of confidence.
Sellers are also getting creative with attracting buyers. Some sellers are trying to find lenders that will help the potential buyer find a competitive interest rate or will offer to pay part of the buyer's cost to buy down the rate for the first few years of the loan. Some sellers are hiring home inspectors, prior to listing their homes on the market, to do an inspection of their home and then doing the needed repairs before it even hits the market, which should provide a cleaner and smoother contract period for the buyer AND the seller.
During 2022, D.C. raised the HPAP (Home Purchase Assistance Program) amounts. Those who qualify to use the program for down payment assistance can get thousands of dollars more for their down payment, and the income limits were raised also, meaning more people qualify to use the program.
As we all know, a lot can change over a year, but Q1 2023 seems like it is starting off with a busier real estate market than the last quarter of 2022. Buyers seem to feel more confident to get back into the market, and many sellers are willing to work with all types of buyers to get their homes under contract, sold, and to move forward with their lives.
If you have any questions about these programs or thoughts about moving into the market in 2023, don't hesitate to reach out.
Joseph Hudson is a Realtor with the Rutstein Group of Compass. Reach him at 703-587-0597 or [email protected].
Spring market readiness: buyer's edition
Get ready for more inventory and faster sales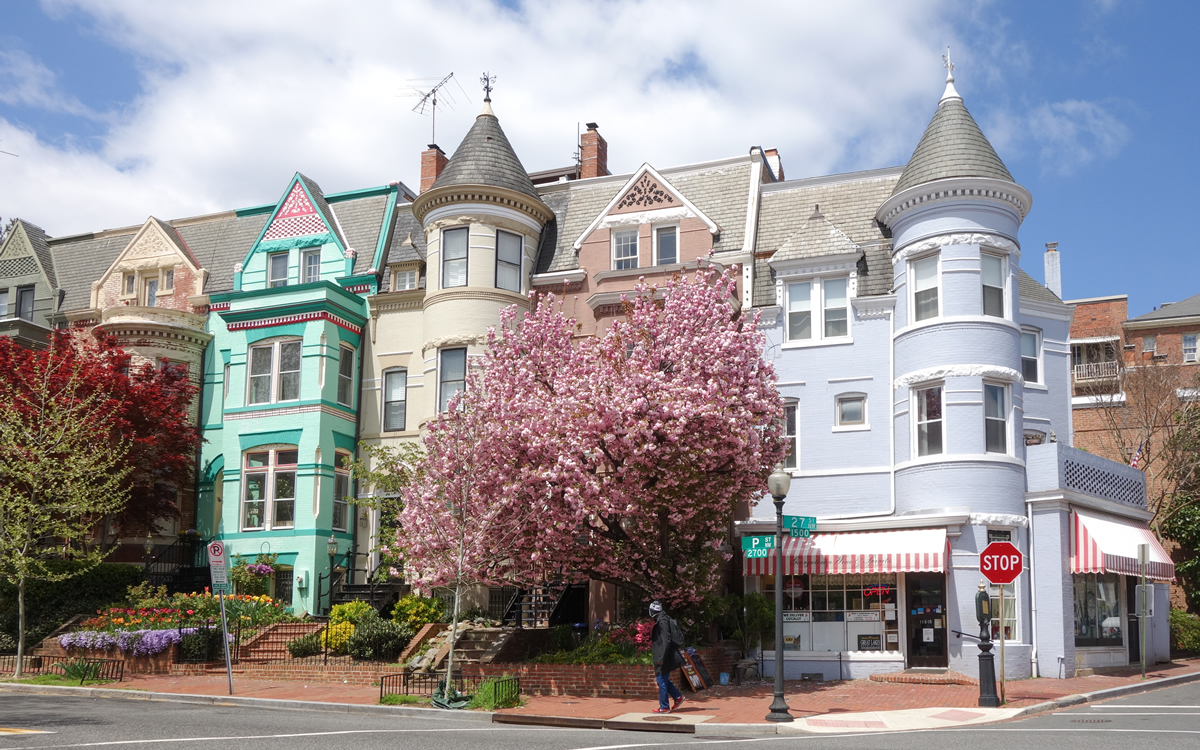 Here in the D.C. metro area there are historically two cyclical "busy" times in the market. Spring market, which falls between February through June/July, and fall market, which is around August until about November. Honestly, the D.C. metro market is historically always pretty active, however the spring and fall markets are those times where we see an increase in inventory, open houses attendance, open house traffic and properties selling quicker. As we are heading into the spring market time (historically begins after the Super Bowl, aka the Rihanna concert for my non-sports folks that is Feb. 12) I wanted to go over a few tips to do NOW in order to make sure you are ready to go.
PICK A QUALIFIED REAL ESTATE AGENT
It is vital to work with a real estate agent that you can trust. I often tell my clients that we are about to get real intimate and basically start dating. The home buying process involves many late night phone calls, weekends spent driving around looking at properties and learning truly what a client wants. For this very reason you should feel comfortable with your agent. You need someone who will speak your language as well as speak the language of negotiating and get you into a home.
Where do you start looking for a real estate professional? For starters, I am sure you know one real estate agent in D.C., but if you don't, look to friends and family. Ask if they know of a great Realtor and then go from there. It's not always the agents that are plastered all over bus stops or grocery carts that you should gravitate to; do some homework and seek an agent who writes for the Washington Blade, was voted Best DC Realtor by the Washington Blade readers (aka me – and this is totally a joke – maybe).
PRE-APPROVAL
This is almost more important than selecting a real estate agent. Find a lender who will fight for you. One thing as a listing agent that I love to see is when a buyer's lender calls me when a purchase offer is submitted to tell me how wonderfully well qualified their clients (aka you) are and that they will fight to keep the transaction on the estimated timeline. This illustrates that you have a team behind you that supports you and your goal of purchasing a home. When I get a call from a buyer's agent that they have submitted an offer for their clients and this is why they are the most well-qualified buyers and love the home right before I get a call from a lender who speaks highly of their buyer clients and the buyer's agent — chef's kiss — it truly does make a difference.
Where do you start looking for a lender? Well once you meet an amazing real estate agent, ask who they would recommend. Please note that we as real estate professionals are not allowed to receive any kickbacks from lenders or service providers. I always provide a list of lenders that I have worked with in the past that have performed well – it's your duty to research and speak to those lenders, and more, in order to select the one that is best suited for you.
UNDERSTAND YOUR CURRENT LEASE
This is one that is often overlooked. You should have a look over your current lease. Reviewing your lease will give you timeline info as to when you can start your search and what timeframes you are working with. For example, if you are on a month-to-month lease currently then you can begin your home search now. You will need to give your current landlord a 30-day notice that will likely line up with a 30-day closing period, which is pretty standard here in the D.C. metro market. If you have a lease with a few months left, it's important to understand what a possible lease break would look like from a financial perspective or if you are not willing to break your lease then it will give you a timeframe of when you can start the home buying process.
DON'T LOSE SIGHT OF THE GOAL
This is super important. While the market has changed in the past few months, we are still not out of the water completely. The ripple effect of COVID and the constraints on the housing market will be seen for a while longer. While you might not have 15 offers on a home it's likely you could still expect two or three. Even though we are heading into the spring market where there is historically an increase in inventory, we are in such a shortage currently that it's even more vital now than ever before to ensure you are ready to rock and roll.
The home buying process can truly be a fun process. By following the steps above and ensuring that you are well equipped and positioned to start off the spring real estate market there is little doubt that you will meet your goal of becoming a homeowner this year.
Justin Noble is a Realtor with Sotheby's international Realty licensed in D.C., Maryland, and Delaware for your DMV and Delaware Beach needs. Specializing in first-time homebuyers, development and new construction as well as estate sales, Justin is a well-versed agent, highly regarded, and provides white glove service at every price point. Reach him at 202-503-4243,   [email protected] or BurnsandNoble.com.