Best of Gay D.C. 2012: Community
Readers pick the winners in 11th annual poll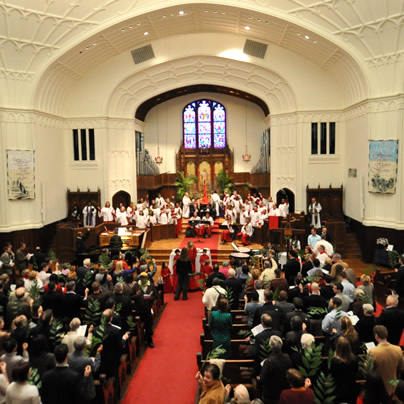 Best House of Worship: Foundry United Methodist Church
1500 16th Street, NW
Best Spa/Salon: Bang Salon/Aura Spa
1519 15th Street, NW
Aura Spa/Bang Salon Metropole
1517 15th Street, NW
auraspa.net
Best Men's Clothing Store: Universal Gear
1529 14th Street, NW
202-319-0136
Best Gym: Vida Fitness
Various locations
Best Theater: Arena Stage
1101 6th Street, SW
202-488-3300
Best LGBT-owned Business: Hank's Oyster Bar
Various locations
Best LGBT Social Group: Burgundy Crescent Volunteers
Best Sports Team: Just the Tip Stonewall Kickball
Just the Tip is one of many hilariously named teams in the Stonewall Kickball league.
Stonewall Kickball, led by Martin Espinoza and Mark Gustafson, gives about 470 participants a chance to play and raise money for the D.C. Center for the LGBT Community. The league was started after Espinoza and Gustafson were turned off by other leagues because of their competitiveness and homophobia.
Games are played on Sunday afternoons in Stead Park with drinks before at JR.'s (1519 17th St., N.W.), and afterward at Cobalt (1639 R St., N.W.). Wednesday nights are devoted to Open Bar and Penny Wars, a fund-raising competition between teams.
Stonewall Kickball is holding an All-Starts Game on Saturday at 2:30 p.m. between JR.'s Bar and Cobalt. The teams' rosters are posted on the Facebook event page. One of the refs will be from Just the Tip and JR.'s will feature two Just the Tip players.
For more information on Stonewall Kickball, visit the league's page, stonewallsports.com/kickball or their Facebook group. (JE)
Best Art Gallery: Phillips Collection
Originally called the Phillips Memorial Art Gallery, The Phillips Collection was opened to the public in 1921 by Duncan Phillips and his mother Eliza, in memory of his father and brother.
Phillips served as the museum's director until he died in 1966. His wife, Marjorie, an artist herself, took over as director after his death and their son, Laughlin, succeeded her.
The museum's permanent collection features more than 3,000 works ranging from masterpieces of French impressionism and American modernism to contemporary art from artists such as Edgar Degas, Henri Matisse and Georgia O'Keeffe. The Phillips has the world's largest, most significant collection of works by Arthur Dove and the largest American collection of works by Pierre Bonnard. (JE)
Phillips Collection
1600 21st Street, N.W.
Best Comedy Club: D.C. Improv
D.C. Improv hasn't changed a lot since it opened its doors 20 years ago. And that's not necessarily a bad thing. It's the place you go if you're looking for the old school comedy club experience. The venue is tight, the bar food is unremarkable and the drinks are fine. Luckily the talent can be amazing. Of course, there's always the chance that a comic will bomb. But that's part of the fun, right?
Located on Connecticut Avenue below Dupont Circle, D.C. Improv has drawn big names over the years (Ellen DeGeneres, Dave Chappelle), and continues to book established and emerging comics. Upcoming acts include Chris Coccia and Ari Shaffir.  It also consistently promotes gay acts and gay-themed shows.
Note to the bashful: The place is small, so sit as far from the stage as possible. These comics will make you part of their act (reporter speaks from experience). (PF)
D.C. Improv
1140 Connecticut Ave. NW
Best Home Furnishings: Miss Pixie's
Pixie Windsor opened Miss Pixie's in Adams Morgan in 1997; in 2005 she settled into the current location and just finished a renovation after signing a new five-year lease.
The renovation, among other things, opened up the sightlines in the store allowing customers to more easily see and shop the treasures she brings into the store.
"The back room no longer looks like a place to put the tables, instead it is welcoming and encourages the customer to continue shopping," she says.
The one thing that hasn't changed is the bright pink storefront. And while the contents of the store always change, it will always be filled with off-the-beaten-path items that appeal to 20-40 something Washingtonians who don't necessarily want the same old same old in every room of the house.
Windsor recommends keeping an eye on the Miss Pixie's website (misspixies.com) for fun and exciting things, like design seminars, a chance to decorate the store bathroom and she may have let it slip that HGTV may have emailed recently. (JH)
Miss Pixie's
1626 14th Street NW
202-232- 8171
Best Second-Hand Shop: Buffalo Exchange
Buffalo Exchange offers a distinctly New Age slant to the traditional used clothing store.
Buyers and sellers get a fair price for a wide variety of vintage and contemporary fashions. But founders Kerstin and Rebecca Block also emphasize the environmental advantages of the resale fashion industry. Buffalo Exchange promotes itself as a sustainable business that protects the environment by reusing and recycling clothing.
LGBT customers also value Buffalo Exchange for its sense of fun and are staggering to the store to be part of the Celebrity Zombie Invasion now underway at the store. (BTC)
Buffalo Exchange
1318 14th Street Northwest
202-299-9148
Best Nonprofit: Whitman-Walker Health
Since 1973, Whitman-Walker Health has been providing high-quality and culturally sensitive care to Washington's LGBT and HIV/AIDS community. It began operations as an offshoot of the Washington Free Clinic and offered services in the basement of the Georgetown Lutheran Church. Today, it offers medical and legal services to thousands of clients from state-of-the-art medical facilities in the District.
The clinic gets its name from two queer Civil War-era health activists — celebrated gay 19th century poet Walt Whitman who came to Washington in December 1862 to care for his wounded brother George and remained for several years to tend to injured soldiers and veterans and Dr. Mary Edwards Walker who graduated from Syracuse Medical College in 1855, the only woman in her class. Denied an officer's commission because of her gender, Walker volunteered her services as a surgeon and worked in a variety of Army hospitals. She wore a modified military uniform that included trousers, a man's coat and two pistols. (BTC)
Whitman-Walker Health
1701 14th St., NW
202-745-7000
Best Rehoboth Business: Proud Bookstore
Opening and operating a small business is never easy — especially in recent years with the economic downturn — so congratulations to all of this year's nominees in this category: Annie's Bananies, Frogg Pond, Royal Treat and Stingray Sushi.
And hats off to winner Jacques LeClair, owner of Rehoboth's Proud Bookstore, for opening a gay bookstore and not only surviving the recession, but thriving. Not long after opening, the store moved into a larger space and is filled with LGBT-themed books, gifts, cards, T-shirts and more. Jacques himself is usually behind the counter ready with a friendly welcome for visitors and locals alike. The store has quickly become a gathering place for locals to grab a newspaper and catch up on the latest happenings. (KN)
Proud Bookstore
149 Rehoboth Ave.
Rehoboth Beach, DE 19971
Best Local Blog: DCist
Everybody loves DCist.com. Or so it seems. The local blog has won readers' favorite from Washington City Paper, the Washingtonian and now the Blade.
"Generally speaking, I'm incredibly flattered," says DCist editor-in-chief Martin Austermuhle. "As simple as it sounds, I like it when people read what we do and enjoy it. It's very nice coming from the Blade too — it's a paper I've always liked a lot."
Around since 2005, DCist gets about 50,000 unique hits a day. With two full-time employees and about 30 contributors, the blog covers everything from news to food to the arts. Its staff supported same-sex marriage in D.C.
"As much as D.C. is seen as a center of influence, at heart it's a small town," says Austermuele. "That said, there's never a day that we're not learning something about a city that we're convinced we've already figured out. (PF)
Best Hotel: Donovan House
Located on Thomas Circle, Donovan House projects sophistication and urban panache in a sea of more style-challenged accommodations.
But Donovan House is more than a pretty face. As a Kimpton Hotel, the gay-friendly Donovan House enjoys a longstanding relationship with the LGBT community, and can boast a 100 percent score on the Human Rights Campaign Equality Index for the last 10 years.
Founded in San Francisco in 1981 at the height of the gay Mecca's AIDS crisis, Kimpton Hotels lost a lot of employees to the disease, prompting the company to support LGBT organizations prior to other corporations, says Donovan House General Manager Mark Jennings. Kimpton Hotels regularly partners with the Red Ribbon Campaign in raising money to help nonprofit groups nationwide promote HIV awareness and prevention. (PF)
Donovan House
1155 14th Street, NW
202-737-1200
Best Theater Production: 'The Normal Heart'
"The Normal Heart" by playwright-cum-activist Larry Kramer came to Arena Stage this summer. To see a faultless production of Kramer's very political account of the harrowing early days of the AIDS crisis performed so close to the Capital building was thrilling.
Staged by New York director George C. Wolfe, it featured inspired performances by Patrick Breen as Ned Weeks (a slightly less angry onstage version of Kramer) and handsome Luke Macfarlane as Felix, Ned's beatific dying lover. TV's Patricia Wettig was frustration incarnate as the dying men's doctor, furious with the establishment's refusal to fund those on the front line. Chris Dinolfo, a local actor who is gay, made an impact as young David, the first character in the play to die from AIDS.
Almost three decades after its premiere, Kramer's beautiful protest/memorial conjures up the terror and devastation surrounding the onset of what was then informally called the gay plague. Today Kramer's play feels less angry. Mostly it's heartbreakingly sad. (PF)
Best Yoga Studio: Yoga District
Whether you're looking to do the downward dog for the first time or hone already considerable yogi skills, there's something for you at Yoga District. With numerous classes focusing on everything from toning to alignment to flexibility, Yoga District promises practices that are relevant to your needs whatever your experience level.
Founded by Jasmine Chehrazi, Yoga District is a local cooperative of yoga studios located in Dupont Circle; H Street, NE; Bloomingdale; 14th Street Corridor and downtown. The studios are famously no frills and their classes respect both the needs of the individuals as well as the group.
Popular with vast swathes of yoga loving locals, Yoga District offers affordable and by-donation classes in community-run yoga centers committed to eco-friendly practices led by knowledgeable instructors. Since its inception, Yoga District's mission has been that every being deserves the holistic benefits of yoga as a practical tool of empowerment, health and physical fitness. (PF)
Yoga District
1635 Connecticut Ave., NW
(and other locations)
202-265-9642
Best Women's Clothing Store: Proud Threads
Misty Branch says she and her girlfriend, Sarah Moecker, saw a need for high-quality, non-rainbow-themed LGBT clothing.
"So we decided to do something about it," the owner of online women's clothing store Proud Threads says.
For now, Proud Threads primarily sells T-shirts mostly for gay women online and at Pride festivals. Their website (proudthreads.com) shows a selection of cute T-shirts and baseball shirts featuring clever slogans and graphics, playfully celebrating LGBT pride in a hip, quirky way.
Up and running since May, Proud Threads is still in its early days. Branch says getting started has had its bumps. "We began with a lot of designs that we'll never, never show anyone. Sarah is the designer and I'm her ruthless critic. At first she didn't like it but later she stopped taking it personally and the product has improved." (PF)
Leather and lace in your home decor
From couches to countertops, add some flair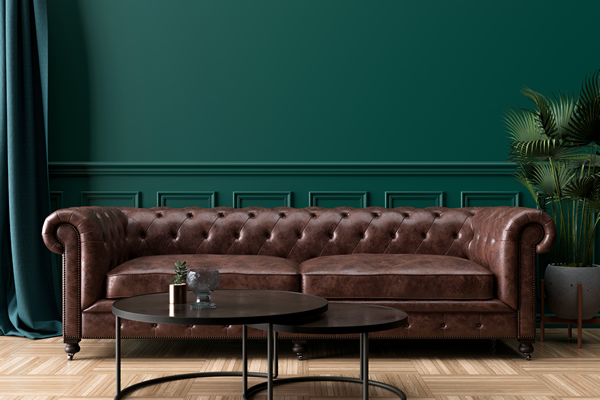 When I was very young, I would visit my maternal grandmother and marvel at the hand-tatted and crocheted doilies that adorned the arms and backs of her sofa and chairs. They were also found on her dressers and side tables, and on the dining table as coasters and placemats, to prevent scratches on the furniture. Like snowflakes, the designs of the doilies were both intricate and individual.
I'm convinced that people had better posture in the early 20th century, because I never saw the remnants of men's hair tonic, Macassar oil, or pomade on Nana's doilies, even though they were there to keep the furniture from absorbing those hair products. Certainly, people weren't the couch potatoes lounging on sofas then that we are today. Being able to Netflix and chill was a long way off.
I was impressed with the amount of work that had gone into such a little piece of fabric, so I later tried to learn to crochet. Sadly, all I was able to accomplish was string after string, never having been taught how to join those strings together to resemble a doily. At least with knitting, I was able to form squares large enough to be blankets for my Barbie.
In my mid-century childhood, doilies were put away and saved for grandchildren who, years later, would neither want them nor appreciate their historical value. The '50s saw polyvinyl chloride (PVC) go from a commercial substance used frequently in post-WWII construction to a residential fabric that we now refer to fondly as "pleather." I can still remember the sound of my thighs peeling off the vinyl banquette at the diner when I would get up to leave a booth.
To be without a leather couch in the '60s was déclassé and, although styles have changed, such a couch remains a timeless piece. These days, if you are looking for a little more leather in your life and in your home, you can look beyond that couch and chair, where options range from the subdued to the highly decorative.
While vinyl is still the least expensive leather-look fabric, we now have "bonded" leather, made with scraps that are bonded together using polyurethane or latex. As you can tell from the prices of such furniture, the actual leather used in the process can vary from 10-90 percent.
Of course, top grain leather is the most expensive, and we have suede, die cut, embossed, patent, and a variety of other techniques used to change the look of a hide. In addition, there is now vegan leather.
For something unique for your kitchen or bar, check out the tooled leather countertop from Kosel Saddlery (koselsaddles.wixsite.com/marty) in Montana. They also make saddles and chaps.
Instead of the shiny granite counters that we all know, MSI Surfaces (msisurfaces.com) makes honed and leathered granite finishes for a more subtle appearance and has dealers throughout the DMV. 
For a do-it-yourself application, Amazon sells the Aspect brand eight-pack of leather glass, peel and stick subway tiles for backsplashes in five neutral colors for less than $20 each.
EcoDomo (ecodomo.com) in Gaithersburg offers a variety of custom leather treatments, including countertops, door and cabinet panels, floor planks and tiles, and wall systems. Your color choices aren't limited to black or brown either. They can manufacture pieces in blue, red, green, and even in custom colors to match other items in your décor.
Many online stores such as Wayfair and Overstock carry real and faux leather headboards, footstools, poufs and benches at affordable prices.
There's always something in leather at Pottery Barn, even for the conservative budget: pieced leather pillows, tufted stools, basket collections, and even a leather-bound coffee table book for cigar aficionados.
If you're looking for small accent pieces, try a leather coaster, placemat, napkin ring, or my personal favorite, a cutlery pouch for your tableware collection from Lucrin Geneva (lucrin.com). They also offer office accessories such as crocodile desk sets, wastebaskets and storage boxes.
And for the connoisseur of leather, vinyl, rubber, or even neoprene items of a more personal nature, head to the Capitol Hill Hyatt Regency this Friday through Sunday for Mid-Atlantic Leather weekend. With plenty of specialty items, high-impact fashion, toys and games for all ages and yes, even custom-made furniture among the vendor exhibitions, you're sure to find something that will tickle your fancy.
Just remember that you (and your puppy) must both be vaccinated and masked to attend. We take COVID (and rabies) very seriously here in D.C.
Valerie M. Blake is a licensed Associate Broker in D.C., Maryland, and Virginia with RLAH Real Estate.  Call or text her at 202-246-8602, email her via DCHomeQuest.com, or follow her on Facebook at TheRealst8ofAffairs.
Winter Restaurant Week a welcome escape from the cold
Enjoy D.C.'s diverse culinary scene at great prices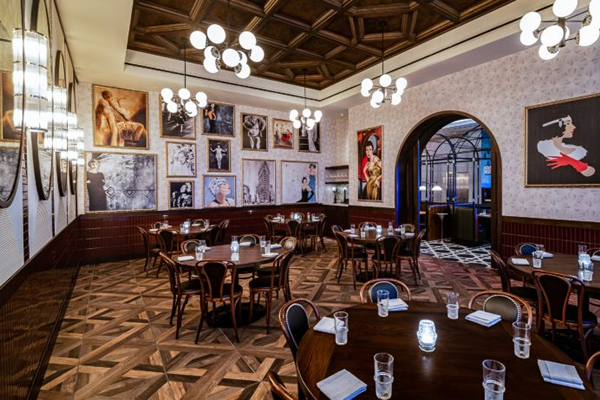 Saving Washington, D.C. diners from winter doldrums, RAMW Winter Restaurant Week is back in action. It returns Jan. 17-23 with the motto of "Dine Out. Take Out. Eat Up."
The city's signature winter dining event is back as a one-week promotion focused on dining out and tasting the city's diverse culinary scene. Yet it also is providing diners with newer programs that they have grown to love over the past few cycles. These include the popular "RW-To-Go" takeout dinner meals, outdoor dining spaces, as well as cocktail pairings, allowing diners to take advantage of a range of indoor/outdoor comfort levels and dining opportunities.
Participating restaurants are set to offer multi-course brunch and lunch menus for $25 per person, and multi-course dinner menus for $40 or $55 per person for on-premises dining. Most are offering the traditional three-course meals, while others may include extras.
Many restaurants will also offer the RW-To-Go dinner meals, a program introduced in 2019, available at two price points: $70 or $100 for two people and $140 or $200 for four people.
More than 200 restaurants across the area are participating.
"Our restaurants have shown resilience, creativity, and perseverance over the past two years, and they continue to count on the amazing support of loyal diners and newcomers through promotions like Restaurant Week," said RAMW President & CEO Kathy Hollinger. "Designed to get diners out to experience all our great food scene has to offer, we have evolved this turnkey promotion to help meet diners where they are in terms of comfort. With offerings to include RW-To-Go, curbside pickup and delivery, heated patios, cozy igloos and indoor dining, there is truly something for anyone looking to support their favorite spot or try something new."
New restaurants participating in Winter Restaurant Week include Ala, Bar Chinois, Bistro Du Jour, The Mayflower Club, Officina Cafe, Penny Royal Station, and Urban Roast in the District; Diabolo's Cantina at MGM and Rosa Mexicano at National Harbor; North Italia Tysons; and the newest The Capital Grille location in Fairfax.
2021 RAMMYS Winners and finalists participating include Convivial, Cranes (also Michelin-starred), Espita, Estadio, iRicchi, and Sababa.
In the 14th Street and Dupont Circle areas, popular participating restaurants include Agora, Cork, Duke's, Floriana, and Sushi Taro, among others.
Winter Restaurant Week also extends beyond core neighborhoods, stretching far past the city's borders. Areas like Takoma Park and Bethesda in Maryland, and Alexandria and National Landing in Virginia, are also hosting participating restaurants.
Some spots are offering additional deals, extended timelines, and other options. "I'm excited about the creativity of our local restaurants," says Hollinger, "with their offers and spaces that give diners great experiences during the promotion, and the flexibility to dine in the way that works for them whether indoor, in heated outdoor dining spaces or at home with our Restaurant Week To-Go program."
For example, Ambar (both the D.C. and Clarendon locales) will have a $70 seven-course to-go menu for two people. The deal includes a bottle of wine in addition to the food.
Schlow Restaurant Group has a $40 gift card for more than three meals at any of its restaurants, including NAMA Sushi Bar and TICO in D.C. and Alta Strada Italian Restaurants in D.C. and Fairfax. 
James Beard Award-winning Chef Michael Schlow says, "This is a great way for Restaurant Week diners to experience more of our menu offerings, and perhaps explore some of our restaurants they haven't tried yet. Plus, with [our] Restaurant Week extended an additional week through Jan. 30, there's ample time to dine."
Gay-owned KNEAD Hospitality + Design group is involving all its restaurants in the promotion. The group's restaurants include Gatsby, Mi Vida, The Grill, and more. Owner Jason Berry notes that he is "excited to participate in this year's winter restaurant week. Each year Restaurant Week brings new diners to our doors to experience the creativity and talent our staff continues to showcase at our restaurants."
Recall that the city has reinstated mask mandates for indoor spaces. In addition, On Jan. 15, 2022, per Mayor's Order 2021-148, the District of Columbia adopts a citywide vaccination entry requirement that requires COVID-19 vaccination to enter indoor facilities within the city. This includes restaurants and bars.
What to know if you're buying or selling in 2022
Research interest rates, contractors now before spring arrives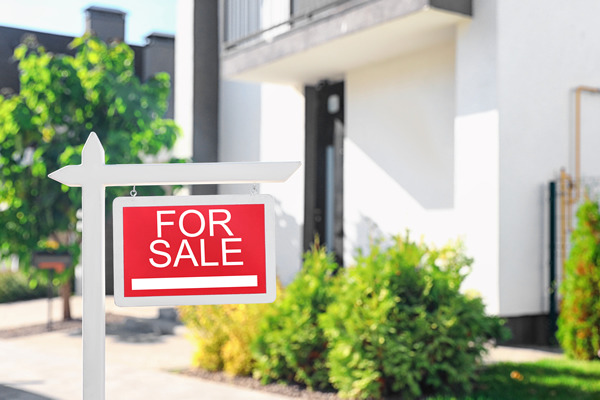 The years 2020 and 2021 were wild on the books for real estate. Many successfully sold a house, bought a house, or sold a smaller residence and bought a larger one due to the new "needs" that they realized they had.
After a year or more of staying home, working from home, dining out (at home), studying from home, many just realized they needed a different home than the one they were sitting in. Many experts are saying that 2022 might be the year we go back to our "normal cycles" in real estate. If that is the case, then what does that mean?
It means that right now, first time buyers can find deals on one- or two-bedroom condos that are sitting on the market, and the single family home market is going to be ramping up in the spring, when more buyers are out in the streets and more homes are getting ready to go on the market. So, if you are thinking of selling this year, you might already need to be calling painters, carpenters, and other contractors to do those little projects that make a home ready for photographs and to be shown in its best light. Now that the holidays are over, many of the contractors we hire start getting calls, and their schedules start to fill up. As a Compass agent, we have the "Concierge" program that helps sellers to finance, at zero interest, projects that spruce up their home, and then it gets paid back when the home sells. I know other brokerages have some similar programs, also.
If you are going to buy a home this year, you might want to seriously look at how long homes have been sitting in the market in the neighborhoods that interest you. If the "days on market" are more than 20, 30, 40 or even 50 days, this might be your time to strike. Call a local lender or two and see what interest rate you can get and how much you can get approved for a loan. Interest rates could be going up this year, so you might want to get this done in the first half of the year, if your current situation allows.
At any rate, if you are thinking of making a move this year, feel free to sign up for one of my homebuyer seminars, or give me (or your favorite Realtor) a call and find out what you need to do to get ready to make this move.
Joseph Hudson is a Realtor with the Rutstein Group of Compass. Reach him at [email protected] or 703-587-0597.