Best of Gay D.C.: Nightlife
Town, Nellie's and Freddie's among favorites again this year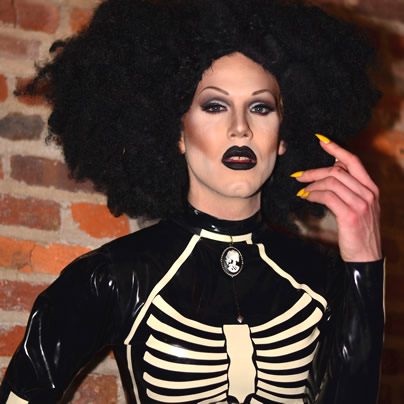 Best Dance Club: Town Danceboutique
2009 8th Street, NW
Best non-D.C. bar & Best Karaoke Party: Freddie's Beach Bar
555 23rd Street South
Arlington, VA
Best Happy Hour: Nellie's Sports Bar
900 U Street, NW
Best Drag Show: Ladies of Town
Best Gay-Friendly Straight Bar: The Black Cat
1811 14th Street, NW
Best Live Music: 9:30 Club
815 V Street, NW
Hottest Stripper: Matthew King
Secrets
1824 Half Street, SW
Best Women's Party & Best Place to Meet Women: BARe by LURe at Cobalt
Bare is a monthly lesbian event happening every third Saturday of the month, presented by the Ladies of LURe at Cobalt (1639 R St., N.W.), which celebrated its third anniversary this year.
Karen Diehl reached out to Cobalt about holding a party in early 2009, but it wasn't until that August that things really got moving and two months later, Bare was born.
Bare also has an annual White Party and Pride kick-off party. They're co-sponsoring "Queer the Vote," an election night party at the Fillmore Silver Spring (8658 Colesville Rd.)
For more information on Bare and the Ladies of LURe, find the group on Facebook. (JE)
Bare
Cobalt
1639 R St., N.W.
Best Neighborhood Bar: Larry's Lounge
Upstairs, downstairs or on the patio, it doesn't matter where you sit, Larry's Lounge is still our favorite neighborhood bar where you can comfortably get together with a group of friends, relax and have a drink. And when the weather is nice, the patio offers great opportunities to people and traffic watch.
Almost every night, Larry's offers drink specials on already low drink prices. Most nights you can grab an Absolut for about $5. This low-key establishment opens its doors to everybody for either a quick drink or a night relaxing with friends. (JH)
Larry's Lounge
1836 18th Street NW
202-483-1483
Best Men's Party: Mixtape
For anyone who hasn't danced the night away to one of their eclectic set lists, Mixtape is the gay and straight-friendly alternative dance party that is taking D.C. by storm. The monthly dance party generally takes place on the second Saturday of each month. It's hosted by gay DJs Shea Van Horn and Matt Bailer.
Bailer and Van Horn play an eclectic mix of electro, alt-pop, indie rock, house, disco, new wave and anything else audiences want to dance to. Set lists and samplers are available on their website.
Their nomadic queer dance party has been venue hopping all over D.C. since September 2008. In recent months, they've been spending a lot of time at Town and The Black Cat, but they'll be mixing things up for Halloween. They're hosting a spooky Mixtape Halloween Party at the historic Howard Theatre. Van Horn invites audiences to party with them in their slutty new costumes. (BTC)
Best Rehoboth Restaurant & Best Rehoboth Bar: Blue Moon
Celebrating 30 years in business, the Blue Moon is the cornerstone of Baltimore Avenue. The restaurant — under the direction of chef Lion Gardner — continues to deliver innovative and award-winning cuisine, like Maine lobster spaghetti and wild boar bolognese. Dinner is served daily starting at 5:30 p.m. and there's a popular Sunday brunch served from 10:30 a.m. until 2 p.m. For a real deal, don't miss Tasting Tuesdays when Blue Moon offers three courses, each paired with wine, for just $40.
After dinner, head over to the Blue Moon's bar side and grab one for the road. The friendly staff and regular lineup of live entertainment always make for a fun night out. The fabulous Pamala Stanley has already announced plans to return for the 2013 season; she performs Sundays through Thursdays during the summer and her Sunday show is always a raucous dance party to close out the weekend. The fabulous Mona Lotts hosts "Karaoke and Martinis with Mona" on Thursday nights through the fall. (KN)
Blue Moon
35 Baltimore Ave.
Rehoboth Beach, DE 19971
Best Place to Meet Men: Duplex Diner
Might have something to do with the strong drinks and the tight bar space, or maybe it's the comforting effect of meatloaf like mom used to make. Whatever the reason, Blade readers say Duplex Diner is the best place to meet men.
One of the anchor establishments of lower Adams Morgan, Duplex Diner has consistently attracted gay and lesbian patrons and their friends since it opened almost 15 years ago. With its laid back décor, the space says casual, but that fancy chandelier screams this isn't your ordinary diner. The photo booth en route to the Madonna-themed restroom reiterates the point. And despite a change of ownership several years ago, the popular restaurant is still going strong.
In addition to good drinks and reasonably priced food, the diner boasts consistent bartenders, friendly servers and a cute crowd. Undoubtedly Thursdays — the diner's big social night when the place is packed with men — is an excellent time for meeting new friends.  (PF)
Duplex Diner
2004 18th Street, NW
202-265-7828
Best Alternative Party: D.C. Bear Crue Happy Hour at Town
Once a week, Town attracts a slightly different crowd: It's a bit older and a lot scruffier. Beckoned by the promise of cheap beer, no attitude and hairy men, they show up for the popular D.C. Bear Crue Happy Hour, each Friday from 6-11 p.m.
At Town's bear happy hour, these scruffy guys (also known as bears, otters and cubs) and their admirers chat, eat free pizza, imbibe $7 pitchers, and later in the evening when DJ Christian Gerard turns up the volume, they even dance (yes, dancing bears). There are theme nights and guest performers.
D.C. Bear Crue is the brainchild of Nicholas Baatz, a former Marine who is known on the bear scene as Charger Stone. In addition to its popular weekly happy hour, Stone runs D.C. Bear Crue's other events like yoga classes and fundraisers. He also manages Unleashed Massage Studio in Northeast Washington. (PF)
D.C. Restaurant Week returns
Celebrating a revitalized dining scene after COVID closures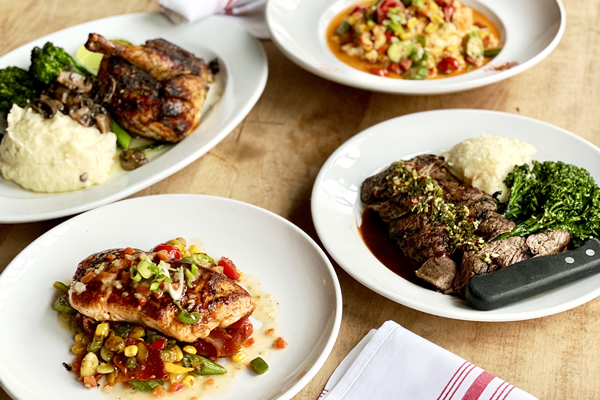 After being confined to a to-go program for the last two iterations, Washington, D.C.'s Restaurant Week is back this summer to celebrate the revitalized dining scene in the city. Summer Restaurant Week 2021, run by Restaurant Association Metropolitan Washington (RAMW), is scheduled to kick off Monday, Aug. 9, and last through Sunday, Aug. 15.
The signature summer dining event returns to a one-week promotion this year, though restaurants have the option of extending their promotions. Diners can enjoy three-course menus at a range of indoor/outdoor comfort levels at more than 200 restaurants, ranging from fast-casual eateries to fine-dining destinations. In addition, the to-go family-style options that were introduced last year are not gone, however, as many restaurants will also offer this off-premise option. Of course, many spots plan to include a cocktail pairing as well.
Dinner is the main event for participating restaurants, with the classic three-course dinner priced at $35 per person. Several restaurants with higher overall price points are also offering an elevated $55 dinner with exclusive items. Three-course lunches run $22, and weekend brunch is also $22.
Finally, many restaurants will also offer "RW-To-Go" dinner meals, available at two price points: $60 or $120 for two people and $100 or $200 for four people.
These RW-To-Go dinner meal packages are available for takeout or delivery, and diners can order RW-To-Go either directly from the participating restaurant or check their delivery app for the offer.
D.C. restaurants remain open at 100 percent capacity, but Mayor Bowser last week reinstated mask mandates for indoor spaces.
New restaurants participating in Summer Restaurant Week include Angolo, ANXO, Flower Child, Le Sel, GATSBY, Glover Park Grill, Gypsy Kitchen, and Truluck's in D.C.; and Spice Kraft Indian Bistro in Virginia.
"This year's Summer Restaurant Week is not only providing diners with great options at great prices for dining out, but is also the first time all restaurants across our region are able to accommodate diners at full capacity both indoors and outdoors," says Kathy Hollinger, president and CEO of the Restaurant Association Metropolitan Washington. "Being fully open is a step toward recovery for the industry and also toward a return to our dynamic local restaurants in their spaces which help to elevate the dining experience."
RAMW is the regional association representing restaurants and the foodservice industry in the D.C. Metropolitan Area. RAWM also runs the RAMMYs, the awards for the food and beverage industry.
Restaurant operators themselves reinforced how important the promotion is to them. "Restaurant Week is an opportunity for us to showcase our resilience and commitment to serving our staff and community," says Salwa Laaraichi of Station 4.
For Eric Heidenberger, a partner at The DC Restaurant Group, which owns spots like Shaw's Tavern and 801 Restaurant, the past year has been a challenge. But RAMW, he says, "has been very supportive to the D.C. restaurant community and a key a resource in helping us navigate the challenges of the pandemic. We're excited to participate in the first "normal" restaurant week in almost a year and a half. Restaurant week is a great opportunity for us reach new diners and showcase new dishes to our regular/repeat customers."
All of gay-owned Knead Restaurant + Design's locations are participating in Restaurant Week. Co-owners Jason Berry said that he hopes that Restaurant Week "offers a way for diners to begin dipping their toe by taking advantage of these well-priced promotions. Restaurant Week brings a much-needed lift to August revenue and is especially meaningful this year as so many restaurants have been hurting these last 16 months."
As for what's going to be offered at his restaurants, which include Gatsby, The Grill, Mi Casa, Mi Vida, and Succotash, most of which debuted just this year, "each of our restaurants takes a unique approach to offering seasonal additions, fun new items and crowd pleasers so that all guests have something for them during Restaurant Week."
Trusting The Tech – Why technology is key for the LGBTQ community
The LGBTQ community is harnessing the power of technology in order to promote inclusion.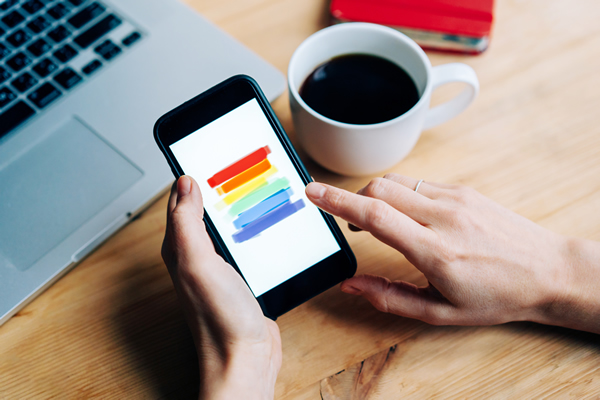 After another Pride month, we reflect on how far we've come – and how much work is still left to do. Changing perceptions and raising awareness is never easy but, in the modern world, the LGBTQ community is harnessing the power of technology in order to promote inclusion. In this article, we're going to look at the ways in which our tech is taking things to new levels:
Safety First
In 2021, we're still seeing far too many headlines about attacks on members of the LGBTQ community, and its vital that individuals are vigilant about their safety – and that of others. Technology such as the GeoSure travel safety app can provide a valuable layer of protection. Additionally, new features such as the functionality introduced by Tinder to prevent LGBTQ identification being shown in the profile of users who may be travelling through intolerant nations are incredibly important. We're all working toward a world without discrimination but, until that day comes, safety is of paramount importance. Similarly, technology comes into play when it comes to venues such as salons in areas where safety may be an issue. A lot of salons are now mindful of this and are using appointment booking software such as Booksy which allows them to manage appointments through an app to ensure that their environments are as safe and comfortable as possible.
Inform And Educate
Technology can be an incredibly powerful tool when it comes to breaking down barriers between the LGBTQ community and other members of society. The groundbreaking LGBTQ+ Experiment website has been created to do just that by allowing people to ask – and answer – questions in order to increase understanding. More importantly, innovations like this one are incredibly useful in eliminating some of the myths and misconceptions surrounding the LGBTQ community.
Uniting Communities
You may have read about a recent incident on Lake Moses, Washington, whereby a group of young boaters were recorded hurling abuse at fellow boaters who were displaying a Pride flag. During the incident, the abusers ran into trouble when their boat burst into flames…….and were rescued by the boaters with the Pride flag.
Following the incident, thousands of Washingtonians took to social media to praise the rescuers – with many describing the incident as 'karma'. As unpleasant as this event was, through the use of social media, it brought together members of all communities, thereby connecting and uniting people against this kind of mindless abuse.
Putting LGBTQ In The Picture
Improving visual representation has always been important for different ethnic and gender groups; from the introduction of African American Barbie dolls to more inclusion in television and film. Tech giant, Apple, has highlighted its commitment to visual inclusivity by introducing gender neutral and same sex couple emojis – a move which can only help to improve inclusivity.
Connecting Through Content
Historically, media channels tended to 'play it safe' when it came to the representation of minorities – something which resulted in a widespread sense of isolation and alienation. The advent of the internet – and more significantly, social media – means that representation, and the publishing of content, is handed to the masses, rather than to a few media outlets who may or may not have their agenda. For the LGBTQ community, the ability to create and publish content which highlights issues and promotes inclusion is a huge step toward better understanding and awareness.
Technology is constantly evolving and can be an extremely valuable tool when it comes to connecting and uniting communities and improving understanding. In a world where it seems that anything is possible, this technology is key to breaking down barriers and creating a world where inclusion is the norm.
How to prepare yourself in this seller's market
Millennials are putting down the avocado toast and picking up mortgages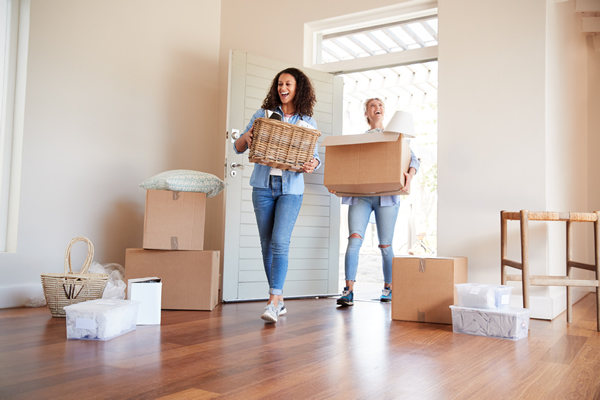 For the first time, Millennials are cutting back on spending money on multiple streaming subscriptions, $10 drinks, and avocado toast. They are dipping their feet into purchasing their first home. The current market conditions can be tough for some buyers though, so being prepared is more important now than ever.
The first step in the home buying process is finding the right real estate agent. Your agent should be trustworthy and someone who is knowledgeable about the area, sales contract, and local programs that may be able to save you money. Once you find the perfect agent, ask them to refer you to their preferred local lenders. When talking with lenders, not only should you focus on interest rates, but also ask about their in-house processing and underwriting. This may be able to give you a competitive advantage against other offers.
Once you've decided on your lender, they will need several documents to help them determine your eligible purchase price. Now is the perfect time to get your documents in order, including 30 days of pay stubs, two years of tax returns and/or W2s and 1099s, and two consecutive bank statements. Providing these documents in a timely manner can help expedite the pre-approval process and prevent delays once you're under contract. The lender will also look at your median credit score from the three major credit bureaus. Since your credit score has a direct effect on your interest rate, it's important to pay close attention to your score. If your credit score needs a little help, talk to your Realtor and lender to see if they have recommendations on how to boost your score or programs that may be able to help.
After you've been pre-approved, it's time to look at properties. With these current market conditions, properties typically don't stay on the market for very long. Depending on the type of property, some may only be on the market for a few days. Doing your due diligence at the beginning of your home search can help save you time and focus on the properties that really fit your criteria. Now is the time to make that wish list, visit neighborhoods, research schools, and get a really good idea of what you're looking for. In this market, it's very important to see a property as soon as it hits the market. By fully understanding your search criteria in advance and making sure you're available to see properties after work or on a lunch break, you will be better prepared to make an offer when "the one" hits the market.
The most common question I get now is, "should I wait?" In most cases, the cost of waiting can cost you. With historically low interest rates and housing prices continuing to increase, now is still a great time to purchase real estate. Being prepared, patient and having an informed Realtor and lender on your side will definitely help in this market.
Teddy Rojanadit is a licensed Realtor in D.C., Virginia, and Maryland with Bediz Group at Keller Williams Capital Properties. Follow him at @teddydcrealtor on Instagram, TikTok and Facebook. He can be reached at [email protected] or 202-664-3736.