Calendar: events through Jan. 17
Concerts, parties, exhibits and more through Jan. 17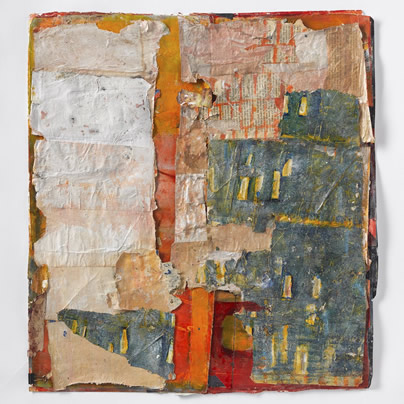 TODAY (Friday) 
The big news this weekend, of course, is Mid-Atlantic Leather Weekend which has events tonight and through late Sunday night. All specifics are at leatherweekend.com.
KEEP UP WITH EVERYTHING M.A.L. WITH OUR SPECIAL COVERAGE PAGE
The Hong Kong Dance Company and the Guangdong Song and Dance ensemble present "Qingming Riverside" for a special performance tonight at 8 and Saturday at 8 p.m. at the Kennedy Center's Eisenhower Theater (2700 F St., NW). The show is inspired by the scroll painting "Along the River during the Qingming Festival," which was painted between AD 1119 and 1125. Tickets are $10. For more information, visit kennedy-center.org.
Whitman-Walker Health offers HIV testing at Bachelor's Mill (1104 8th St., SE) tonight from 10 p.m.-12:30 a.m. For details, visit whitman-walker.org.
Daryl Wilson hosts his monthly "First Fridays" party at the Bachelor's Mill (1104 8th St., S.E.) starting at 10 p.m. DJ Bladerunner is on the upper level while DJ Sedrick is on the main floor on the lower level. Cover is $10. For more information, visit thebachelorsmill.com.
A special edition of CODE, a gear party with a strict dress code for anyone into leather, rubber, jock gear, etc., is tonight and Saturday from 9 p.m.-3 a.m. at the Crucible (16 M Street, NE). CODE is ordinarily the first Saturday of the month. XXX Code resumes Jan. 18 at 10 p.m. also at the Crucible. Visit codedc.com for details.
Gallery B (7700 Wisconsin Ave., Bethesda) has its opening reception for a new show tonight from 6 to 9 p.m. The show features Patricia Affens, Ceci Cole McInturff, Alice Kresse, Maya Ormsby and Susan Tibolla Gray. For details, visit bethesda.org.
The Black Cat (1811 14th St., N.W.) hosts "Dr. Who Happy Hour" tonight at 7. There will be one episode of "Dr. Who" and drink specials. Admission is free. For details, visit blackcatdc.com.
Phase 1 (528 8th St. SE) has its weekly dance party with DJ Jay Von Teese tonight starting at 7:30. Cover is $10. For more information, visit phase1dc.com.
Town (2009 8th St., N.W.) hosts Bear Happy Hour tonight from 6-11 p.m. (21 and up). There is no cover charge. For details, visit towndc.com.
Saturday, Jan. 12
Blowoff resumes tonight with its first dance party of the new year with gay DJs Bob Mould and Rich Morel. Expect lots of folks from Mid-Atlantic Leather to join the fun again this year. It's at the 9:30 Club (815 V Street, NW) and starts at 11:30 p.m. Tickets are $12. A portion of the proceeds goes to Brother Help Thyself. Visit blowoff.us for details.
The Gay Men's Chorus of Washington has two performances of its "Showmen and Showstoppers" cabaret fundraiser today at Camp Rehoboth in Rehoboth Beach, Del. Soloists from the chorus will perform their favorite cabaret numbers, many with show business themes. Tickets are $20. Call 302-227-5620 to order. The performance is in the "big room" at Camp Rehoboth, located at 37 Baltimore Ave. in Rehoboth Beach. Visit camprehoboth.com or gmcw.org for details.
The year-long art series Art from the Hinterlands presents "Fragmented Musings" by Diane Wiencke at Stages Premier Realtors (1515 14th St., NW) this evening from 6-8 p.m. Wiencke's work challenges the idea that artists need to be living in cities and metropolitan communities to create meaningful work. The series features artists living in remote regions. For details, call 202-449-8657.
Whitman Walker offers HIV testing at D.C. Center (1318 U St. NW) this afternoon 4-7:30 p.m. For more information, visit whitman-walker.org.
Burgundy Crescent needs 12-14 volunteers this morning from 9:30 a.m.-noon at the MLK Library for two enormous children's book projects. For details, visit burgundycrescent.org.
The Black Cat (1811 14th St., N.W.) hosts "Hellmouth Happy Hour" where attendees watch one episode of "Buffy the Vampire Slayer" with drink specials. Cover is free and doors open at 7 p.m. For more information, visit blackcatdc.com.
Sunday, Jan. 13
Defenders Washington, part of Dignity Washington, offers a Roman Catholic Mass today at 6 p.m. for leather, levi and fetish community during Leather Weekend at St. Margaret's Church (1820 Connecticut Ave., NW). Everyone is welcome. For details, visit dignitywashington.org.
Burgundy Crescent volunteers at D.C. Central Kitchen this morning from 9 a.m.-noon. Volunteers will help cook and prepare food. For more information, visit burgundycrescent.org.
Lambda Sci-fi has its monthly meeting at 1425 S St., NW for LGBT science fiction, fantasy and horror fans today at 1:30 p.m. The annual blind book exchange will be at the same time. For details, visit lambdascifi.org.
Monday, Jan. 14
Whitman-Walker Health (1701 14th St., NW) holds its HIV+ Newly Diagnosed Support Group tonight at 7. It is a confidential support group for anyone recently diagnosed with HIV and the group welcomes all genders and sexual orientations. For details, visit whitman-walker.org.
Banana Café (500 8th St., SE) has its karaoke night tonight from 7 p.m. to closing. Admission is free. For more information, visit bananacafedc.com.
Tuesday, Jan. 15
Whitman-Walker (1701 14th St., NW) holds its group Starting Over for Women tonight at 7. The group is for women whose long-term relationship with another woman. Registration is required. For more information, visit whitman-walker.org.
Green Lantern (1335 Green Court, N.W.) hosts its Safer Sex Kit-packing program tonight from 7-10:30. The packing program is looking for more volunteers to help produce the kits because they say they are barely keeping up with demand. Admission is free and volunteers can just show up. For more information, visit thedccenter.org.
Wednesday, Jan. 16
Whitman-Walker Health (1701 14th St., NW) holds its HIV+ Newly Diagnosed Support Group tonight at 7. It is a confidential support group for anyone recently diagnosed with HIV and the group welcomes all genders and sexual orientations. For details, visit whitman-walker.org.
The Tom Davoren Social Bridge Club meets tonight at the Dignity Center (721 8th St., SE) at 7:30 p.m. Newcomers are welcome and no reservations are needed. For more information or if you need a partner, visit lambdabridge.com.
Thursday, Jan. 17
Club Heaven (2327 18th St., NW) hosts Indie Adams Morgan, a local indie music series, starting tonight with the band Funk Ark. Cover is $8. For more information, email [email protected].
Special Agent Galactica and her rock steady band play Cobalt (1639 R St., NW) tonight from 8-10 p.m. The show features classic and contemporary rock songs including music from Led Zeppelin, Romantics, Stevie Nicks, Pat Benatar, the Rolling Stones, Jefferson Airplane and Elton John. No cover. For more information, visit pinkhairedone.com.
Whitman-Walker Health (1701 14th St., NW) holds its gay men over 50 support group this evening at 6:30 p.m. The group is for gay men entering a new phase of life. Registration is required to attend. For more information, visit whitman-walker.org.
Cobalt (1639 R St., N.W) is hosting its weekly Best Package Contest tonight at 9 p.m. There is a $3 cover and there are $2 vodka drinks. Participants in the contest can win $200 in cash prizes. The event is hosted by Lena Lett and music by DJ Chord, DJ Madscience, and DJ Sean Morris. For details, visit cobaltdc.com.
Signature's acclaimed music director tackles 'Sweeney Todd'
Kalbfleisch excited to conduct 15-piece orchestration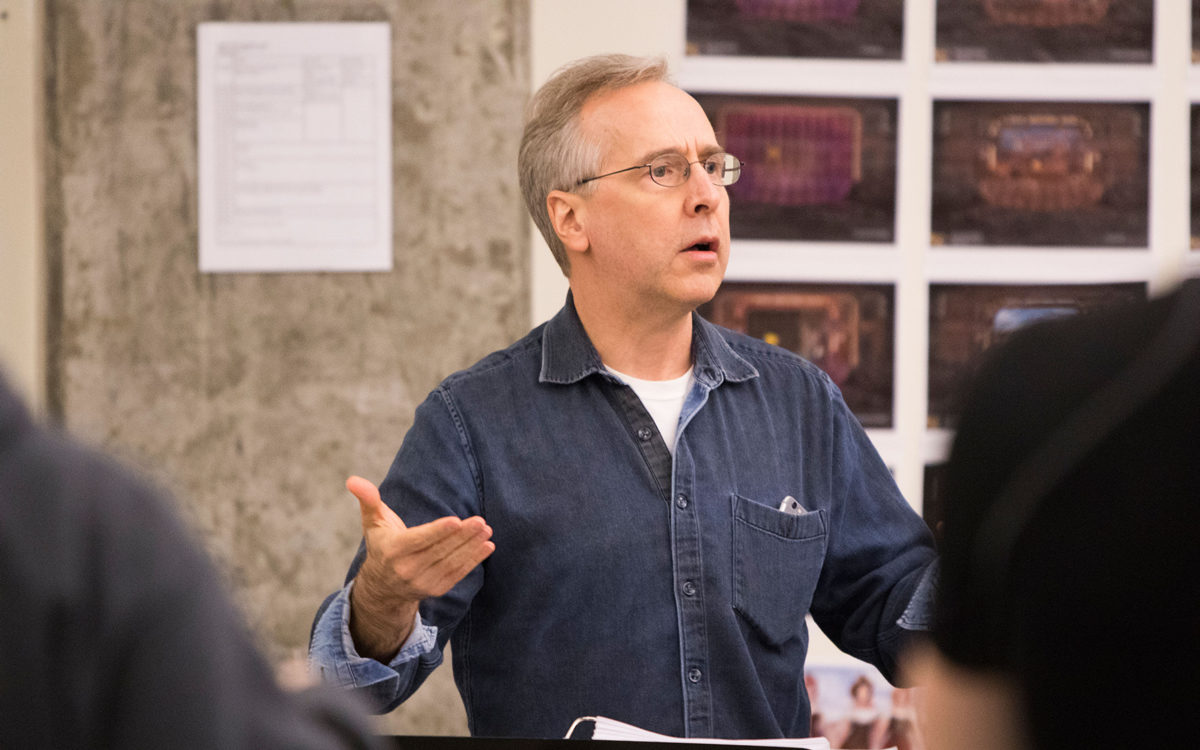 'Sweeney Todd'
Through July 9
Signature Theatre
4200 Campbell Ave.
Arlington, Va. 22206
$40-119
Sigtheatre.org
Typically, music directors play second fiddle to directors. "That's just how it is in theater," says Jon Kalbfleisch, longtime resident music director at Signature Theatre. "It's different with opera. But those audiences have altogether different expectations."
For the hugely talented Kalbfleisch, vying for attention has never been a concern. With 10 Helen Hayes Awards and an astounding 30 nominations under his belt, he's had his time in the limelight, and more importantly, the out music director is focused on the work.
Currently he's music directing his fourth production of composer Stephen Sondheim's "Sweeney Todd" at Signature Theatre and he couldn't be happier. He counts the famously hard to sing "Sweeney" as both his favorite Sondheim show and among his all-time favorite scores overall. He says "like all Sondheim shows it has a lot of challenges, the ensemble stuff is particularly hard and the finale is really tricky. When it goes perfectly though, it's wonderful."
A tale of revenge soaked in melodrama and dark humor, the 1979 hit musical set in grubby 19th century London is rife with memorable numbers including "The Worst Pies in London," "A Little Priest," "Johanna" and "Not While I'm Around." In Signature's current offering directed by Sarna Lapine, Sweeney, the disgruntled, murderous barber, and his ruthless pie-making accomplice Mrs. Lovett are played respectively by Broadway actors Nathaniel Stampley and Bryonha Marie.
Kalbfleisch first music directed "Sweeney" (Signature's first ever musical) in 1991 at the company's then home, the Gunston Arts Center in Arlington; his second Signature "Sweeney" starring Norm Lewis and Donna Migliaccio was in 1998 at Signature's legendary garage space; and there was a third production in the MAX Theatre, their top-notch permanent home in Shirlington in 2010 with Ed Gero and Sherri L. Edelen.
"What makes the current production unique," explains Kalbfleisch, who lives just a short walk from Signature, "is a 15-piece orchestration that Jonathan Tunick [famed longtime Sondheim collaborator] did for a production in the UK. When Tunick takes his own work and makes it for a small ensemble it feels utterly complete. The way he redid it, it doesn't feel smaller than the original."
Long before the cast convenes, Kalbfleisch begins his preparation, attacking a score as if he's never seen it before. For several weeks, he rehearses the orchestra, ensemble, and leads separately and together. Once the show opens, he conducts the 15-piece orchestra at every performance. Arduous? Maybe. But he enjoys every moment.
A meticulous professional prone to generous laughter, Kalbfleisch's first love is piano, but conducting runs a close second. He says "the opportunity to stand up and conduct 15 players with the terrific cast of 'Sweeney' that we have right now I'm in a very happy place."
Like many talented young pianists, the Lawton, Okla., native was recruited into musical theater: "My high school's choir director said you're going to be my accompanist. Similarly, my band director volunteered me to play piano for the school music 'You're a Good Man Charlie Brown' I had little choice."
"The experience was lots of fun, but it never occurred to me that it would be a big part of my career."
He studied classic piano at Cameron University in Oklahoma, and went on to earn a Master of Music, at Southern Methodist University in Dallas. It was in Texas that he really dipped his toe into music direction at a small professional theater with shows like "Pirates of Penzance" and a fully orchestrated "A Chorus Line."
Over his more than 30-year tenure at Signature, Kalbfleisch has music directed 33 Sondheim musicals. As an integral part of Signature, a Tony Award-winning regional theater, he's had the chance to collaborate with Broadway luminaries including Sondheim, Angela Lansbury, Chita Rivera, and Tunick. He's humbled and happy by the way things have worked out.
Looking forward, Kalbfleisch is ready for more pared down, big music Sondheim shows. He says, "Matthew [Matthew Gardiner, Signature's artistic director] is very appreciative of the music and keen on maintaining doing shows with as big of an orchestra that we can manage."
He's a terrifically busy guy. In addition to his work at Signature, Kalbfleisch is – among a zillion other things — the conductor of his hometown Lawton Philharmonic Orchestra and serves as the music director and organist at Capitol Hill United Methodist Church.
Sundays can be complicated. They might include church service, a matinee, and an evening performance. When his schedule is tight, it's just eating, sleeping, and working and not much else.
And when "Sweeney" closes in July? Kalbfleisch says he'll drop. Until the next job.
Virginia Queer Film Festival to debut
Inaugural event to hold screenings at ODU's University Theater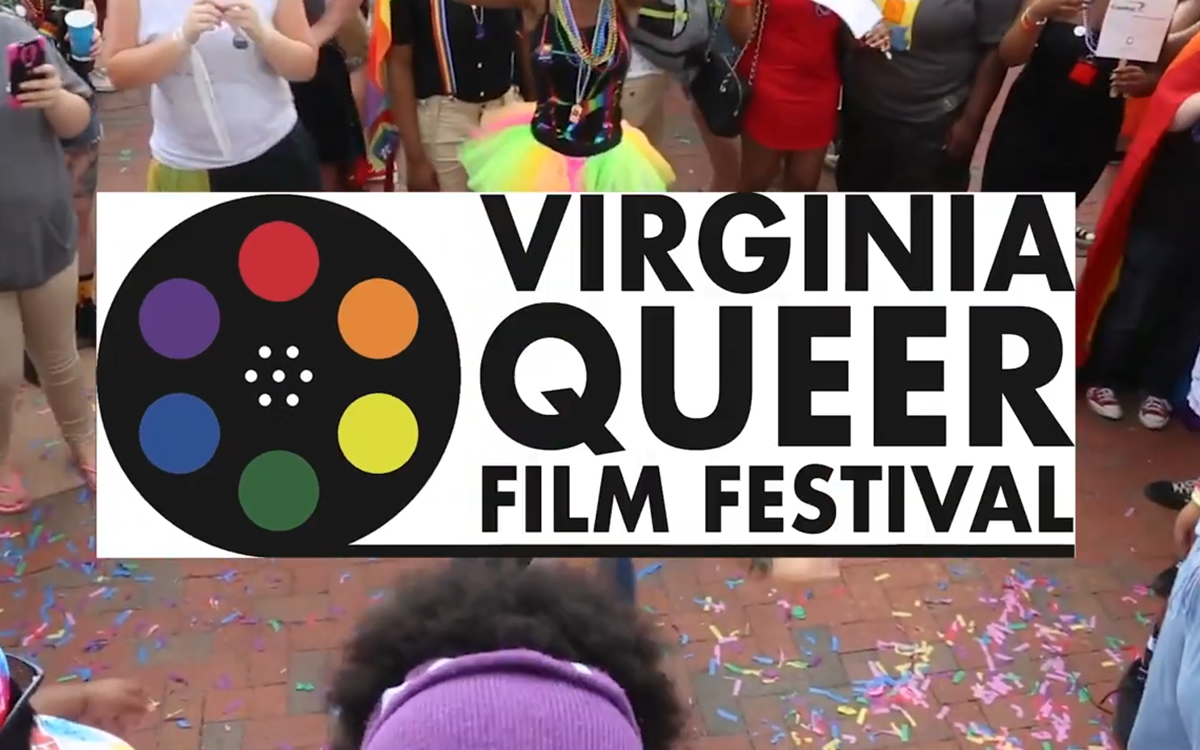 The inaugural Virginia Queer Film Festival will start on Wednesday, June 14 on the campus of Old Dominion University at the University Theater.
More than 35 films, including short packages, features and documentaries, will be screened. In addition to the films, there will be filmmaker talkbacks, educational workshops and opening and closing ceremonies.
Tickets are available on the festival's website.
Local tavern showcases queer songwriters
Quarry House Tavern to feature indie rock singers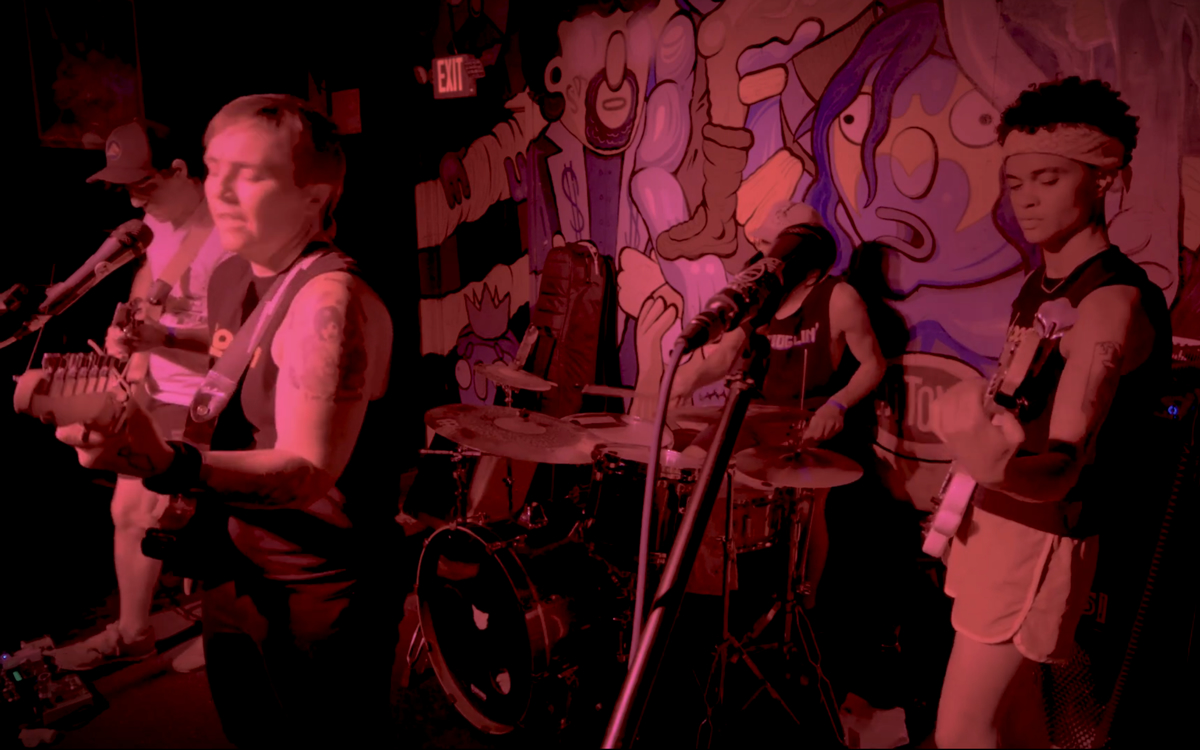 Three queer singers and songwriters will perform on Saturday, June 10 at 9:30 p.m. at Quarry House Tavern.
Indie rock singers Kym Register & Meltdown Rodeo, Tami Hart and Evil will perform. Evil, whose "depressed queer country" songs have been featured on Cartoon Network's "Adventure Time," will open the show.
Tickets start at $15 and can be purchased in Quarry House's website.