European court rules religion cannot justify anti-gay discrimination
Four British Christians claimed unfair job discrimination because of their beliefs
The European Court of Human Rights on Tuesday ruled religious beliefs cannot justify discrimination against same-sex couples.
The tribunal in Strasbourg, France, ruled against two British Christians who claimed their employers unfairly discriminated against them because of their opposition to relationship recognition for gays and lesbians and homosexuality.
Registrar Lillian Ladele claimed the Borough of Islington outside London unfairly disciplined her because she refused to officiate civil partnership ceremonies for same-sex couples after the United Kingdom's civil partnership law took effect in 2005. Gary McFarlane accused the Relate Federation, an English counseling service, of firing him in 2008 because he said he may object to providing sex therapy to gay and lesbian couples because of his religious-based opposition to homosexuality.
"We welcome the ECHR's ruling," Relate Chief Executive Ruth Sutherland said in a statement. "We believe that it is further endorsement that Relate acted in an appropriate manner and fully in compliance with the law in the case regarding Gary McFarlane. The ruling supports our view that Relate acted properly and that it was Mr. McFarlane who was in breach of his agreed terms and conditions of employment. For Relate, this case has always been about protecting the right that every Relate client has to impartial, unbiased and empathetic counseling and sex therapy in line with our charitable aims."
The court also ruled against a nurse who claimed she lost her job at an English hospital because she refused to remove her necklace with a cross. British Airways employee Nadia Eweida received €32,000 in damages after the airline suspended her for wearing a cross necklace to work.
"Today's judgment is an excellent result for equal treatment, religious freedom and common sense," Shami Chakrabarti, director of Liberty, a British human rights group, said in a statement. "Nadia Eweida wasn't hurting anyone and was perfectly capable of doing her job whilst wearing a small cross. She had just as much a right to express her faith as a Sikh man in a turban or a Muslim woman with a headscarf."
The Religion News Service reported that Alliance Defending Freedom, an American anti-gay organization, said "Christian employees should not be singled out for discrimination," but categorized the court's decision to reject the other three cases as "extremely disappointing."
LGBT rights advocates in the U.K. and across Europe quickly applauded the decision.
"With this ruling, the court has established that freedom of religion is an individual right," Sophie in 't Veld, vice-president of the European Parliament's LGBT Intergroup, said in a statement. "It is emphatically not a collective right to discriminate against LGBT people, women, or people of another faith or life stance. Religious freedom is no ground for exemption from the law. The court showed conclusively that the principle of equality and equal treatment cannot be circumvented with a simple reference to religion."
Ben Summerskill, chief executive of the British LGBT advocacy group Stonewall, agreed.
"Today's judgment rightly confirms that it's completely unacceptable in 2013 for public servants to pick and choose who they want to serve on the basis of sexual orientation," he said. "Gay people contribute over £40 billion annually to the cost of public services in this country. They're entitled to nothing less than equal treatment from those services, even from public servants who don't happen to like gay people."
The court's ruling coincides with the expected introduction of a bill in the British Parliament in the coming weeks that would extend marriage rights to same-sex couples in England and Wales. Scottish lawmakers are expected to consider a similar measure this year.
French legislators on Jan. 29 will begin to debate a proposal that would extend marriage and adoption rights to same-sex couples in France. More than 350,000 people marched through the streets of Paris on Sunday in opposition to the bill.
COC Netherlands, a Dutch LGBT advocacy group, said the European Court of Human Rights' decision "clears the way" to repeal the exemption to the country's 2001 same-sex marriage law that allows civil servants to refuse to marry gays and lesbians.
"Now that even the European Court rules against civil servants that refuse to marry gay couples, the way to ending this phenomenon in the Netherlands has been cleared," COC Netherlands President Tanja Ineke told the Washington Blade. "We call on the Dutch government to take measures to end this phenomenon immediately and put an end to this long lasting debate."
Tamás Dombos of the Hungarian LGBT advocacy group Háttér noted to the Blade that the Constitutional Court of Hungary has ruled registrars cannot legally discriminate against couples based on their sexual orientation. The country's domestic partnership law took effect in 2009, but a new constitution with an amendment that defines marriage as between a man and a woman took effect last January.
"We welcome the decision, although the reasoning of the court is quite moderate claiming that national authorities have the power to settle the clash between the two competing claims (non-discrimination and freedom of religion,)" Dombos said in reference to the European Court of Human Rights decision. "So it is questionable whether the decision can be used later to fight national decision that prioritize religious freedom instead."
Elected officials turn out for annual Equality NoVa Ice Cream Social
Northern Virginia LGBTQ group stresses 'political awareness, education'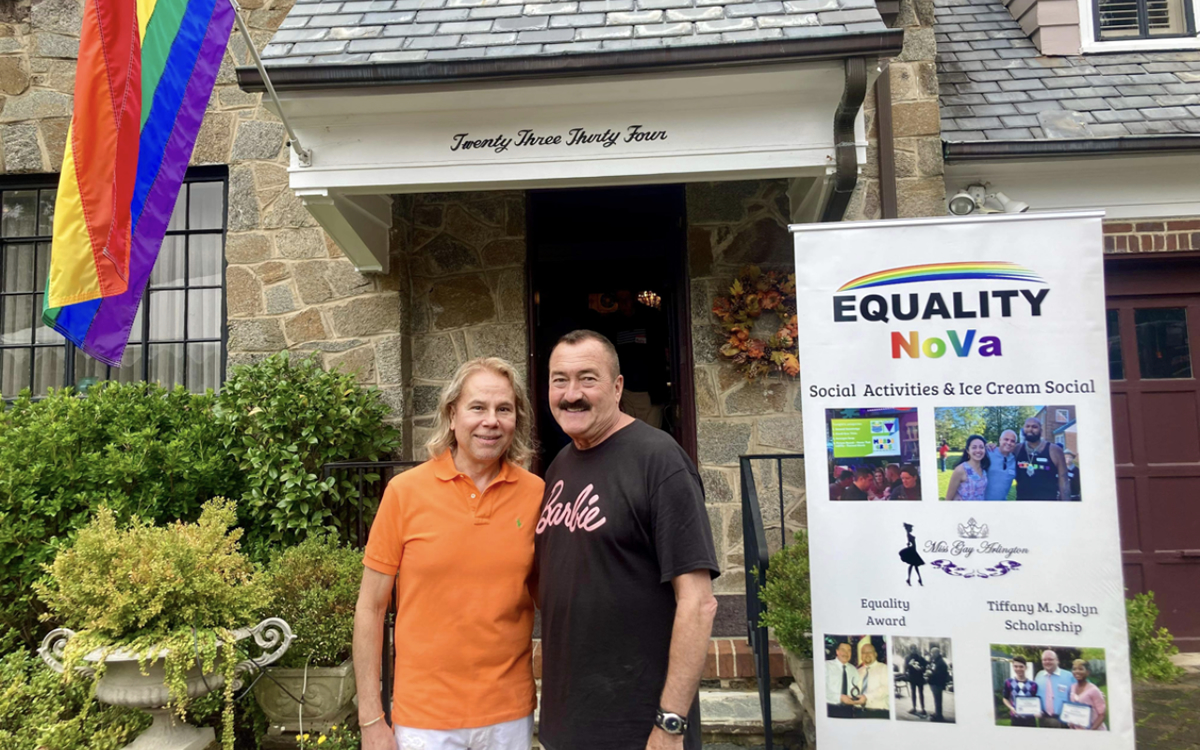 Four LGBTQ supportive members of the Virginia General Assembly and two candidates running for seats on the Arlington County Board were among more than 100 people who turned out on Sunday, Sept. 24, for the LGBTQ organization Equality NoVa's annual Ice Cream Social.
The event was held at the Arlington, Va. home of Freddie Lutz, owner of the Arlington gay bar and restaurant Freddie's Beach Bar, and Lutz's husband, Johnny Cervantes.
Daniel Hays, president of Equality NoVa, told those attending the event in introductory remarks that Equality NoVa, which recently changed its name from the Arlington Gay and Lesbian Alliance (AGLA), was founded in 1981 and is the oldest continuously operating LGBTQ organization in Virginia.
In an announcement in April the group said the name change came after it had taken on for some time the activities and representation of the now-defunct LGBTQ groups in Alexandria and Fairfax counties and had expanded its operations to cover most if not all the regions known as Northern Virginia.
Hays noted that the group is a nonpartisan organization that doesn't endorse candidates for public office but organizes educational and political awareness events and awareness campaigns on issues impacting LGBTQ people related to statewide and local government agencies and officials.
The elected officials attending the event were Virginia House of Delegates members Charniele Herring (D-Alexandria & Fairfax), Elizabeth Bennett-Parker (D-Alexandria & Arlington), and Vivian Watts (D-Fairfax).
Also attending was Virginia State Sen. Barbara Favola, a Democrat whose district includes parts of Arlington, Fairfax, and Loudoun Counties.
Joining the state lawmakers attending the Equality NoVa social were Arlington County Board candidates Maureen Coffey and Susan Cunningham and Arlington County School Board candidate Miranda Turner.
Many of those attending the event said they were rooting for the re-election of Herring, Bennett-Parker, Watts, and Favola in the upcoming Virginia elections in November. All members and candidates for the General Assembly will be on the ballot in an election that political observers say could decide which party controls both houses of the state legislature.
Currently, Democrats control the 40-member Virginia Senate by a margin of 22-18 seats. Republicans currently control the House of Delegates by a margin of 51 to 46 seats, with three vacancies in the 100-member House.
With Virginia Gov. Glenn Youngkin (R) putting in place through executive action public school policies that LGBTQ activists consider hostile and discriminatory for transgender students, LGBTQ activists are hopeful that a Democratic takeover of the House of Delegates would result in a reversal of Youngkin's school policy.
Some of the activists attending the Equality NoVa event said they were fearful that a Republican takeover of the state Senate and if Republicans retain control of the House of Delegates could result in the General Assembly approving the type of anti-LGBTQ legislation passed in Florida and other states.
Gay journalist murdered inside Philadelphia home
Josh Kruger's death has left city 'shocked and saddened'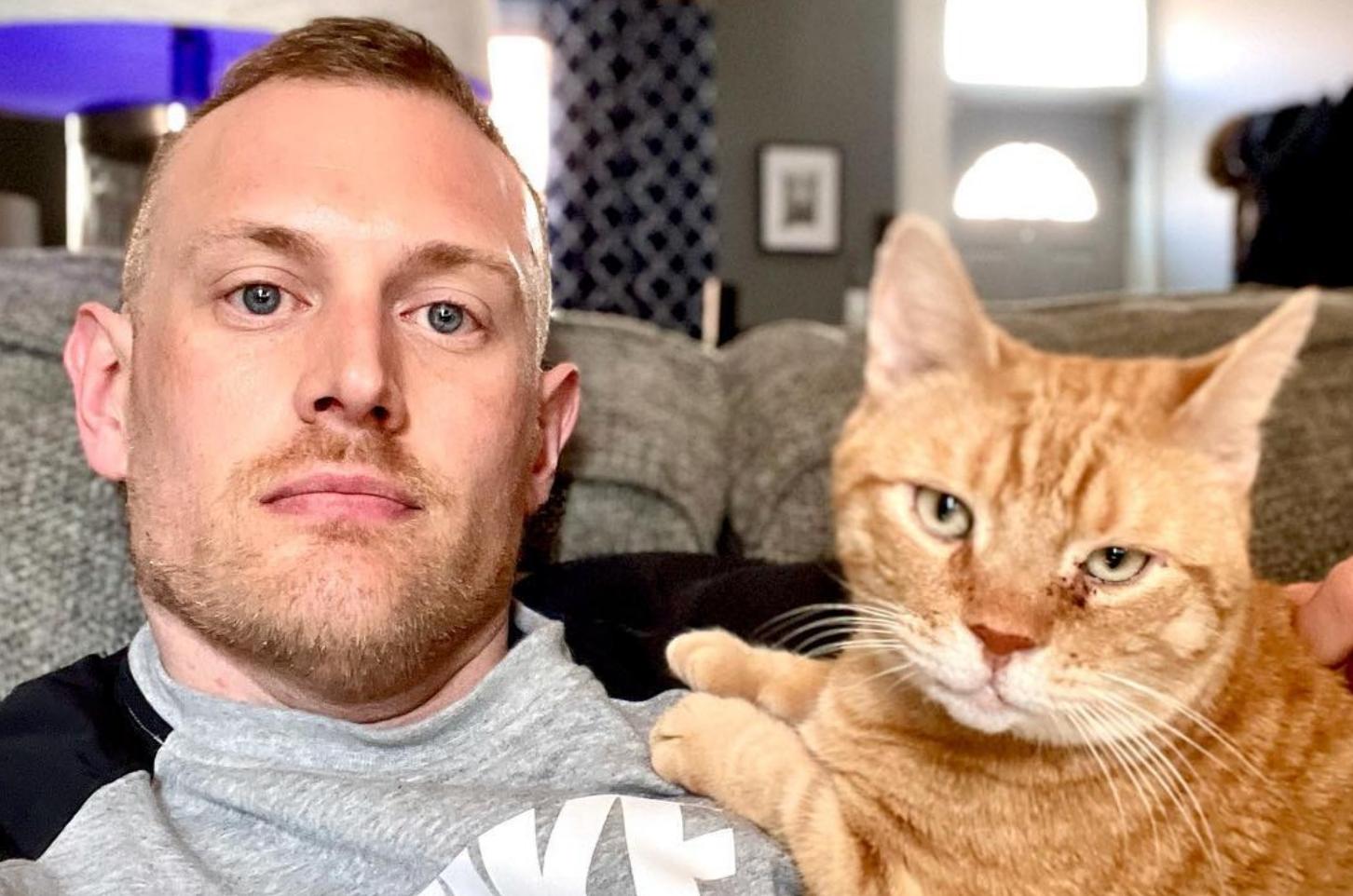 An openly gay journalist was shot to death in his Point Breeze neighborhood home in the 2300 block of Watkins Street in South Philadelphia early Monday morning.
According to Officer Shawn Ritchie, a spokesperson for the Philadelphia Police Department, 39-year-old Josh Kruger was shot at about 1:30 a.m. and collapsed in the street after seeking help. Kruger was transported to Penn Presbyterian Hospital where he was pronounced dead at 2:13 a.m.
Police said that Kruger was shot seven times throughout the chest and abdomen and that no weapons were recovered nor have any arrests been made. Homicides investigators noted that there was no sign of forced entry and the motive remains unclear.
Philadelphia District Attorney Larry Krasner said in a statement:
"Josh Kruger lifted up the most vulnerable and stigmatized people in our communities — particularly unhoused people living with addiction. As an openly queer writer who wrote about his own journey surviving substance use disorder and homelessness, it was encouraging to see Josh join the Kenney administration as a spokesperson for the Office of Homeless Services.
Josh deserved to write the ending of his personal story. As with all homicides, we will be in close contact with the Philadelphia police as they work to identify the person or persons responsible so that they can be held to account in a court of law. I extend my deepest condolences to Josh's loved ones and to all those mourning this loss."
WHYY reported Kruger had written extensively with bylines in multiple publications, including the Philadelphia Inquirer, Philadelphia Magazine, the Philadelphia Citizen, WHYY, and Billy Penn.
CBS News reported that Kruger overcame homelessness and addiction to work for five years in city government, handling Mayor Jim Kenney's social media and serving as the communications director for the city's Office of Homeless Services.
He left city government in 2021 to return to journalism, according to his website.
"He was more than just a journalist," Kendall Stephens, who was a friend and neighbor of Kruger's, told CBS News. "He was more than just a community member. He was somebody that fought that great fight so many of us are not able to fight that fight because we're too busy sheltered in our own homes wondering if someone is going to knock down our doors and kill us the same way they killed him. The same way they tried to kill me. And we're tired of it."
Kenney said in a statement that he is "shocked and saddened" by Kruger's death.
"He cared deeply about our city and its residents, which was evident in his public service and writing. Our administration was fortunate to call him a colleague, and our prayers are with everyone who knew him."
Shocked and saddened by Josh Kruger's death. He cared deeply about our city and its residents, which was evident in his public service and writing.

Our administration was fortunate to call him a colleague, and our prayers are with everyone who knew him. https://t.co/dnRxQ0Ic3W

— Mayor Jim Kenney (@PhillyMayor) October 2, 2023
The District Attorney's LGBTQ+ Advisory Committee issued the following statement:
"Many of us knew Josh Kruger as a comrade who never stopped advocating for queer Philadelphians living on the margins of society. His struggles mirrored so many of ours — from community rejection, to homelessness, to addiction, to living with HIV, to poverty — and his recovery, survival, and successes showed what's possible when politicians and elected leaders reject bigotry and work affirmatively to uplift all people. Even while Josh worked for the mayor, he never stopped speaking out against police violence, politicized attacks on trans and queer people, or the societal discarding of homeless and addicted Philadelphians.
We are devastated that Josh's life was ended so violently. We urge anyone who has information that could lead to an arrest and prosecution for Josh's murder to contact the Philadelphia Police or the DA's Office directly. LGBTQ+ Philadelphians experience violence of all kinds every day; few people used their platforms to remind powerful people in government of that reality as effectively as Josh Kruger did. Josh and the communities he advocated for every day of his life deserve nothing less than justice and accountability for this outrageous crime."
Pope Francis says he is open to blessings for same-sex unions
Pontiff vehemently opposed marriage equality in native Argentina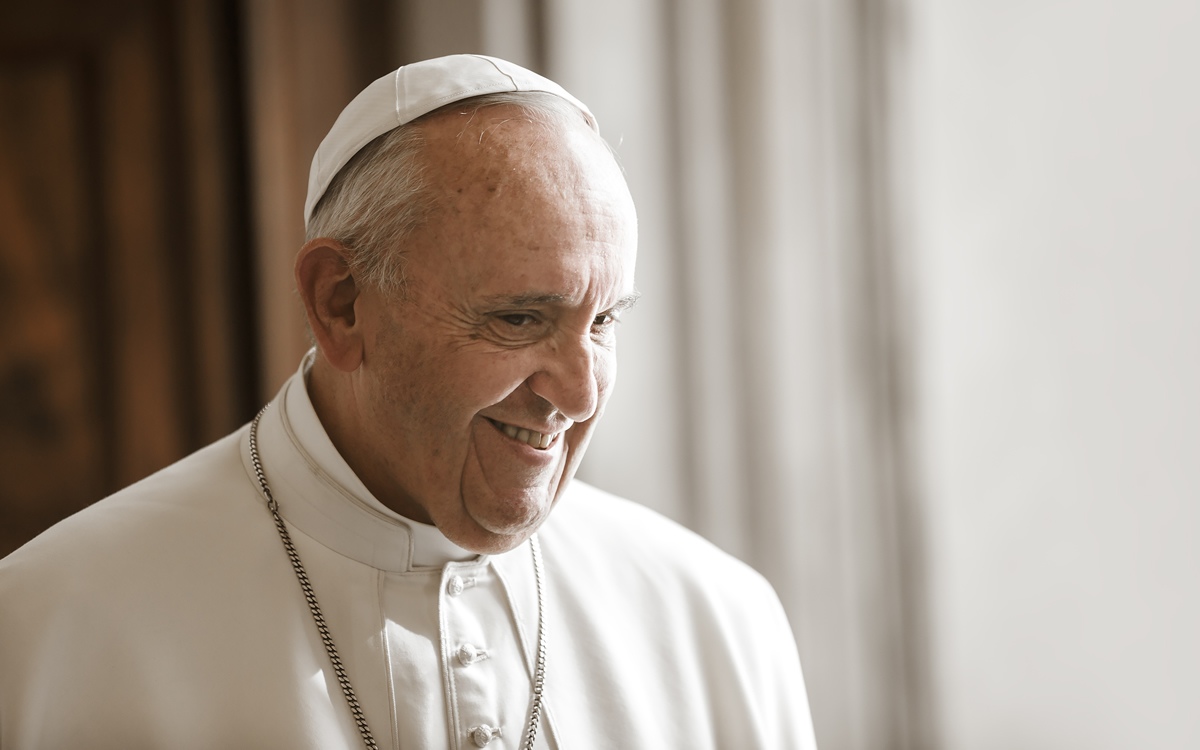 Pope Francis has said he is open to the possibility that the Catholic Church would allow blessings for same-sex unions.
The Vatican's Dicastery for the Doctrine of the Faith on Monday released a letter that Francis wrote to five cardinals who urged him to reaffirm church teaching on homosexuality ahead of this week's Synod on Synodality, a meeting during which LGBTQ Catholics, women in the church and other issues will be discussed.
Francis wrote the letter on July 11.
The Associated Press reported Francis said "such (same-sex) blessings could be studied if they didn't confuse the blessing with sacramental marriage."
"This new step, outlined in a document released on Oct. 2 by the Vatican's Dicastery for the Doctrine of the Faith, allows for pastoral ministers to administer such blessings on a case-by-case basis, advising that 'pastoral prudence' and 'pastoral charity' should guide any response to couples who request a blessing," noted Francis DeBernardo, executive director of New Ways Ministry, a Maryland-based organization that ministers to LGBTQ Catholics, on Monday in a press release. "It also indicates that permitting such blessings cannot be institutionalized by diocesan regulations, perhaps a reference to some dioceses in Germany where blessings are already taking place with official and explicit permission. 'The life of the church,' the pope writes, 'runs through many channels in addition to the standard ones,' indicating that respecting diverse and particular situations must take precedence over church law."
DeBernardo in the same press release said the "allowance for pastoral ministers to bless same-gender couples implies that the church does indeed recognize that holy love can exist between same-gender couples, and the love of these couples mirrors the love of God."
"Those recognitions, while not completely what LGBTQ+ Catholics would want, are an enormous advance towards fuller and more comprehensive equality," he said. "This statement is one big straw towards breaking the camel's back of the marginalized treatment LGBTQ+ people experience in the church."
The Vatican's tone towards LGBTQ and intersex issues has softened since Francis assumed the papacy in 2013.
Francis has publicly endorsed civil unions for same-sex couples, and has said laws that criminalize homosexuality are "unjust." Church teachings on homosexuality and gender identity have nevertheless not changed under Francis' papacy.
Francis earlier this year told a newspaper in his native Argentina that gender ideology as "one of the most dangerous ideological colonizations" because "it blurs differences and the value of men and women."
The pope was the archbishop of Buenos Aires when a law that extended marriage rights to same-sex couples in Argentina took effect in 2010. Francis was among those who vehemently opposed the marriage equality bill before then-President Cristina Fernández de Kirchner signed it.