Gay couple seeks to block U St. liquor licenses
Nightlife advocates say ban on new bars stifles development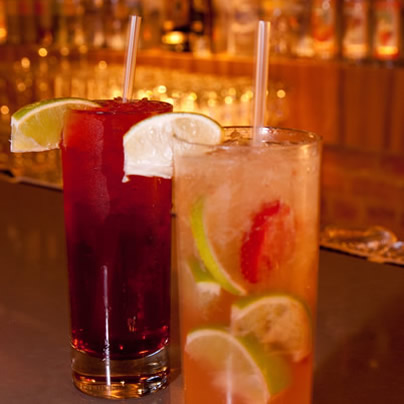 Gay former Advisory Neighborhood Commissioner Ramon Estrada and his partner, civic activist Elwyn Ferris, are playing a key role in what many believe will be a heated battle over whether the city should ban all new bars and restaurants with liquor licenses from opening in the rapidly developing 14th and U streets, N.W. corridor.
The recently formed Shaw-Dupont Citizens Alliance, for which Ferris serves as secretary and Estrada is a member, and the lesser known Residential Action Coalition, filed a petition in December with the city's Alcoholic Beverage Control Board calling for the moratorium.
Gay nightlife advocates, who strongly oppose such a moratorium, acknowledge that the proposal isn't directed at gay bars or the gay community. But similar to their straight counterparts, they say the proposal would stifle economic development in a vibrant area where large numbers of LGBT people have moved because they embrace the nightlife amenities.
Neither Estrada nor Ferris returned a call from the Blade seeking their views on the issue.
Joan Sterling, president of Shaw-Dupont Citizens Alliance, said Estrada and Ferris are working with her in advocating for the moratorium. She said the moratorium is needed to help reverse what she believes is an alarming rise in crime, parking problems, trash and neighborhood disturbances due to the "over concentration" of liquor serving establishments.
"The issuance of further licenses in the zone would only exacerbate the problems that already affect our neighborhood," said Sterling, who co-signed the 18-page petition her group and the Residential Action Coalition filed Dec. 10 with the ABC Board.
Opponents of the moratorium have lined up close to 800 people who signed an online petition urging the ABC Board to reject the proposal. Many of them, including gay nightlife advocate Mark Lee, argue that it's unfair to blame all or most of the crime and other neighborhood problems on bars and restaurants.
They note that existing liquor license moratoriums in Georgetown, Dupont Circle, and Adams Morgan have not curtailed the problems they were supposed to address and, in some instances, resulted in vacant buildings that could have been occupied by restaurants.
"The Logan Circle, U Street and Shaw neighborhoods with large numbers of gay and lesbian residents overwhelmingly support the diverse dining, socializing and entertainment options we enjoy much more than we are willing to tolerate a tiny pseudo citizens group claiming to represent us while pressing for a liquor license moratorium," Lee told the Blade.
"We don't want to freeze development in a huge swath of our city with a rapidly growing population," he said. "We want existing venues to grow and new establishments opening to meet rising demand and attracting other retail businesses…We want to preserve the vibrant community life that caused us to make these areas our home."
Lee is a regular Blade columnist.
Sterling dismisses these arguments, saying there are 107 existing liquor licenses in the proposed moratorium zone.
"How can anyone claim this won't remain a vibrant area for bars and restaurants?" she said.
The proposed moratorium would cover a circular area with an 1,800 foot radius, with the middle of the 1200 block of U Street being at the center. Small sections of neighborhoods in Dupont Circle, Logan Circle and Shaw would be covered along with U Street between 15th Street and 8th Street and surrounding streets.
In its northern most point, the area would extend to Clifton Street and its southern boundary would extend to R Street.
Gay ANC Commissioner Alexander Padro, who also serves as executive director of the community group Shaw Main Streets, Inc., said the proposed moratorium's ban on new restaurants would have a harmful impact on Shaw.
"Restaurants are an important part of the quality of life that residents are seeking and supporting with their dollars," he told the Blade. "Making it impossible for a newly constructed or newly vacant retail space to house a restaurant or bar could result in a long-term vacancy that would have serious repercussions for the property owner and the community."
Under provisions of the city's liquor law, the ABC Board is required to give "great weight" to the views of Advisory Neighborhood Commissions on liquor licensing matters, including a proposed moratorium. Padro's ANC, ANC 6E; ANC 1B, which covers the 14th and U Street area; ANC 2F of Logan Circle, and 2B of Dupont Circle will all be weighing in on whether or not the moratorium should be approved.
Representatives of each of the four ANCs told the Blade they are currently assessing the views of the residents of their districts on the matter. Matt Raymond, chair of ANC 2F, and Noah Smith, a member of ANC 2B whose district is within the proposed moratorium area, said the four ANCs may hold a joint public hearing on the moratorium proposal in the next month or two.
"If we come to similar conclusions, our great weight will be ever greater with the ABC Board," Smith said.
Gay Republican activist Marc Morgan, who was re-elected in November to his ANC 1B01 seat, said he too believes a moratorium would hurt businesses and economic development in his ANC area.
"We want to come up with a strong plan to address the problems raised by the advocates for a moratorium," he said. "I don't think a moratorium is the best way to address those problems."
None of the ANC officials contacted by the Blade were willing to predict how their commissions would vote on the moratorium. However, sources familiar with the ANCs impacted by the moratorium have said at least three of the four ANCs are leaning against such a moratorium and would likely vote to oppose it.
If the ABC Board should vote to deny the moratorium petition, the matter would end, according to observers familiar with the process. However, if the board votes to approve it, the D.C. City Council has the authority to make the final decision on the matter.
Gay D.C. City Council member Jim Graham (D-Ward 1), who chairs the committee that oversees liquor licensing matters and in whose ward most of the moratorium zone is located, said he wants to hear from his constituents on the issue before taking a position. Council member Jack Evans (D-Ward 2) feels it is "premature" to weigh in on the issue, according to his communications director Mark Bjorge.
Kathryn Eckles, president of the Residential Action Coalition, told the Blade that although she and her group strongly support the moratorium, the RAC did not hold a meeting to officially vote to file the moratorium petition with the ABC Board.
ABC licensing consultant Andrew Kline, who specializes in liquor licensing and liquor law issues, said the law requires organizations filing a petition seeking a liquor license moratorium to hold a meeting with an advance notice to give all members of the organization an opportunity to vote on the issue.
It couldn't immediately be determined whether the RAC's apparent failure to hold a meeting to vote on the issue would disqualify the group from having legal standing to file the petition.
Elected officials turn out for annual Equality NoVa Ice Cream Social
Northern Virginia LGBTQ group stresses 'political awareness, education'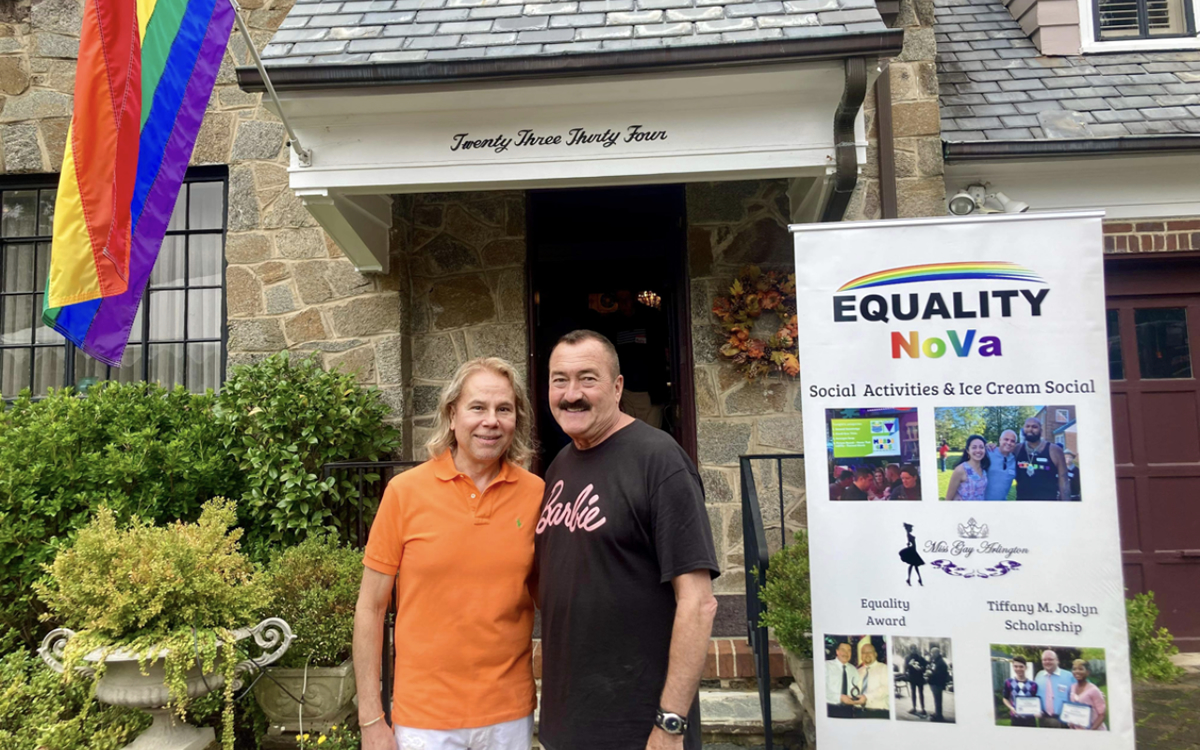 Four LGBTQ supportive members of the Virginia General Assembly and two candidates running for seats on the Arlington County Board were among more than 100 people who turned out on Sunday, Sept. 24, for the LGBTQ organization Equality NoVa's annual Ice Cream Social.
The event was held at the Arlington, Va. home of Freddie Lutz, owner of the Arlington gay bar and restaurant Freddie's Beach Bar, and Lutz's husband, Johnny Cervantes.
Daniel Hays, president of Equality NoVa, told those attending the event in introductory remarks that Equality NoVa, which recently changed its name from the Arlington Gay and Lesbian Alliance (AGLA), was founded in 1981 and is the oldest continuously operating LGBTQ organization in Virginia.
In an announcement in April the group said the name change came after it had taken on for some time the activities and representation of the now-defunct LGBTQ groups in Alexandria and Fairfax counties and had expanded its operations to cover most if not all the regions known as Northern Virginia.
Hays noted that the group is a nonpartisan organization that doesn't endorse candidates for public office but organizes educational and political awareness events and awareness campaigns on issues impacting LGBTQ people related to statewide and local government agencies and officials.
The elected officials attending the event were Virginia House of Delegates members Charniele Herring (D-Alexandria & Fairfax), Elizabeth Bennett-Parker (D-Alexandria & Arlington), and Vivian Watts (D-Fairfax).
Also attending was Virginia State Sen. Barbara Favola, a Democrat whose district includes parts of Arlington, Fairfax, and Loudoun Counties.
Joining the state lawmakers attending the Equality NoVa social were Arlington County Board candidates Maureen Coffey and Susan Cunningham and Arlington County School Board candidate Miranda Turner.
Many of those attending the event said they were rooting for the re-election of Herring, Bennett-Parker, Watts, and Favola in the upcoming Virginia elections in November. All members and candidates for the General Assembly will be on the ballot in an election that political observers say could decide which party controls both houses of the state legislature.
Currently, Democrats control the 40-member Virginia Senate by a margin of 22-18 seats. Republicans currently control the House of Delegates by a margin of 51 to 46 seats, with three vacancies in the 100-member House.
With Virginia Gov. Glenn Youngkin (R) putting in place through executive action public school policies that LGBTQ activists consider hostile and discriminatory for transgender students, LGBTQ activists are hopeful that a Democratic takeover of the House of Delegates would result in a reversal of Youngkin's school policy.
Some of the activists attending the Equality NoVa event said they were fearful that a Republican takeover of the state Senate and if Republicans retain control of the House of Delegates could result in the General Assembly approving the type of anti-LGBTQ legislation passed in Florida and other states.
Anti-transgender heckler interrupts Danica Roem during debate
Trans lawmaker is running for the Va. state Senate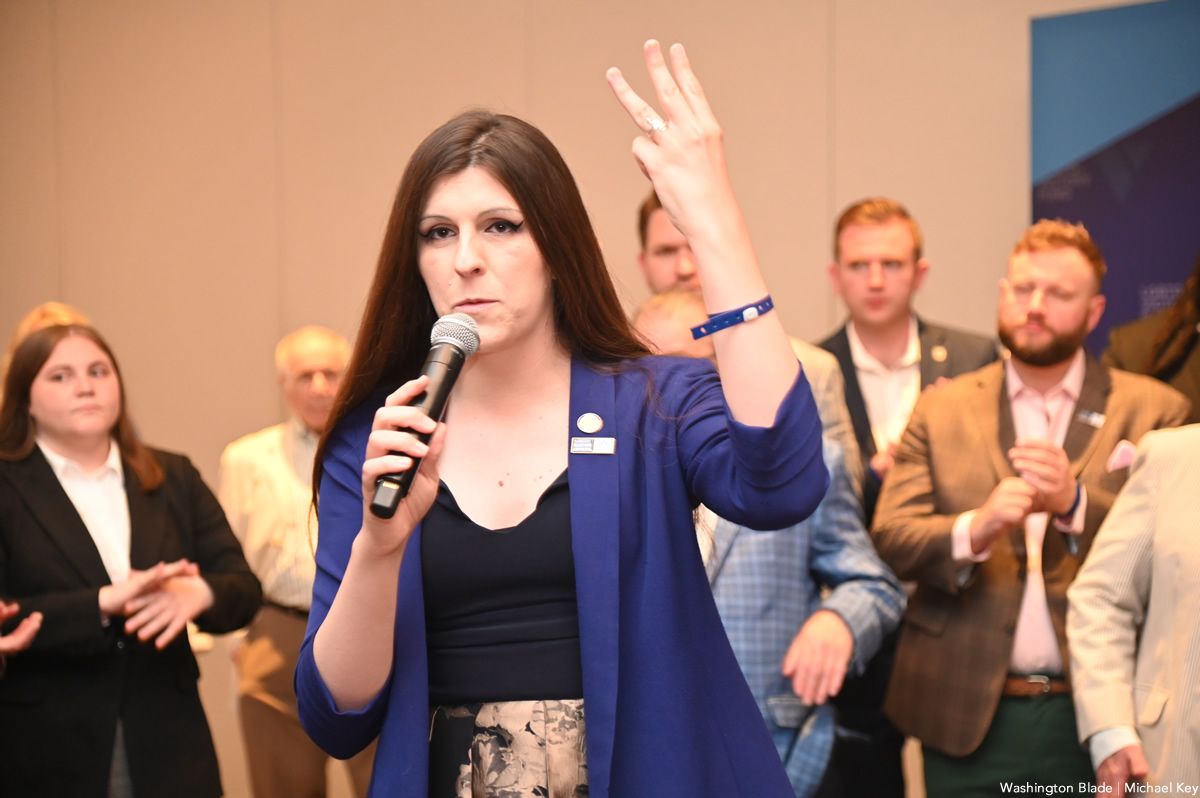 An anti-transgender heckler interrupted Virginia state Del. Danica Roem (D-Manassas) on Sept. 28 during a debate with her Republican opponent for the state Senate.
The woman heckled Roem during the Prince William Committee of 100-organized debate between her and Bill Woolf that took place at Metz Middle School in Manassas. 
"Thank you for reminding me why I won three elections in this district in Prince William County, which is the most diverse county in all of Virginia and the 10th most nationally where we welcome everyone because of who they are, not despite it, no matter what you look like, where you come from how you worship, if you do, or who you love because you should be able to thrive here because of who you are, never despite it," said Roem.
Audience members applauded Roem after she responded to the heckler who was eventually removed from the auditorium.
Roem in 2017 defeated then-state Del. Bob Marshall, a vocal LGBTQ rights opponent who co-wrote Virginia's constitutional amendment defining marriage as between a man and a woman that voters approved 11 years earlier. Roem subsequently became the first openly transgender person seated in a state legislature in the U.S.
Roem in 2019 became the first out trans state legislator to win re-election. Roem in May 2022 announced she is running to represent the newly redistricted Senate District 30, which includes western Prince William County and the cities of Manassas and Manassas Park.
Woolf during the Sept. 28 debate did not say whether he would support the repeal of the marriage amendment. Woolf also reiterated his support of a bill that would require school personnel to out trans students to their parents.
Virginia Beach high school students stage walkouts to support transgender rights
City's school board approved policy to out trans students to parents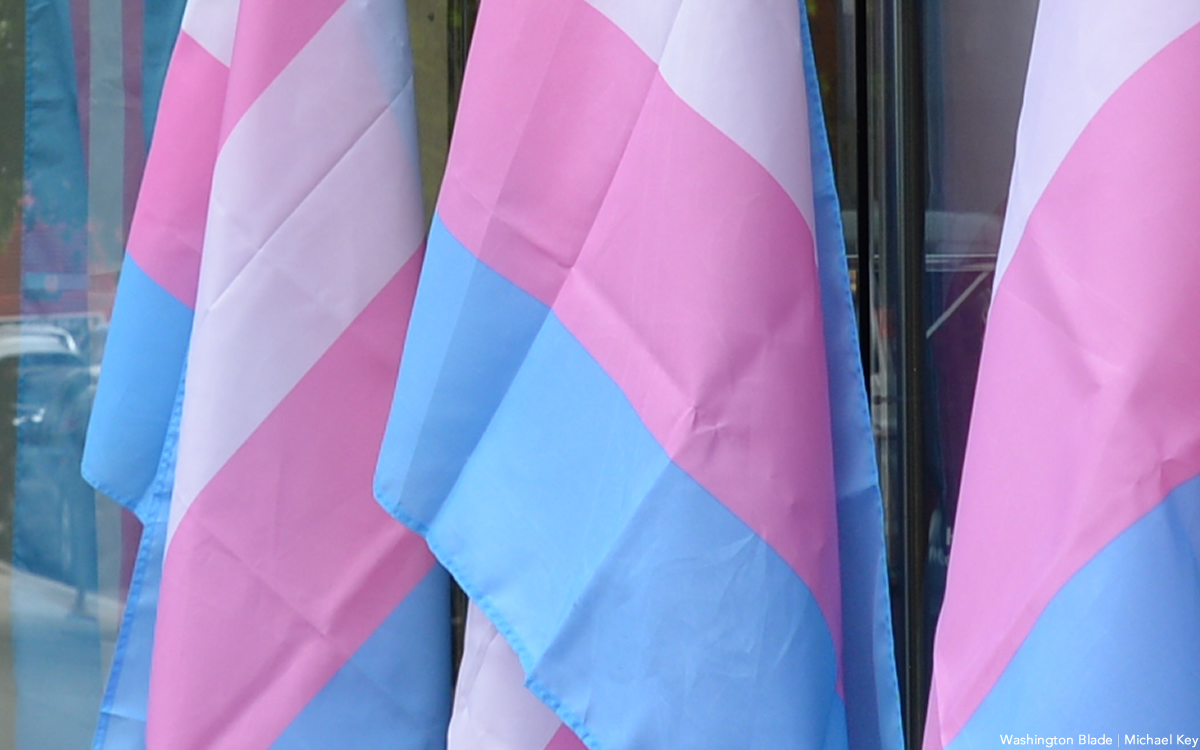 Students at five Virginia Beach high schools on Friday staged walkouts in support of transgender rights.
The walkout is in response to the Virginia Beach School Board potentially approving policy 5-31, which the Pride Liberation Project says will require schools to out trans students to their parents.
Students have been organizing walkouts across the state since Republican Gov. Glenn Youngkin earlier this year announced new guidelines for trans and nonbinary students.
"Students like me aren't going to be able to talk to our teachers if we're constantly worried about our school officials calling home to forcibly out us," AJ, a trans Kellam High School Student, told the Pride Liberation Project.