Md. advocates should now focus on health care
A new fight and focus after marriage victory

By LESLIE CALMAN & SUZANNE SCHLATTMAN
Two recent developments provide the opportunity for LGBT Marylanders to achieve equality.
The first is obvious: After a hard-fought battle and with the help of innumerable straight allies, marriage equality is now law of the land in Maryland. Although the federal Defense of Marriage Act continues to bar a number of benefits to married LGBT people, state-level benefits are now fully available.
This means that many more Marylanders will be able to qualify for health insurance coverage. What's the connection? Many more people will be able to access health insurance through their spouses. And Maryland is ahead of the curve on implementing President Obama's Affordable Care Act. The new insurance exchanges and reduced rates the ACA mandates are sure to expand coverage to more than 300,000 previously uninsured state residents — including many lesbian, gay, bisexual and transgender Marylanders.
To maximize the benefit of both of these major policy changes, it's important for LGBT Marylanders to get informed and get engaged.
LGBT Marylanders are more likely than heterosexual people to be uninsured. LGBT people are more likely to be self-employed, to earn less or to work for employers who don't offer health insurance. For an American woman, the best predictor of whether she has health insurance is if she is married — a status previously denied to LGBT women.
Marriage equality and the Affordable Care Act confront these inequities in many tangible ways that increase coverage, improve quality and help build a better system to ensure that all Marylanders can get the healthcare they need free from unnecessary administrative burden or prejudicial judgment.
First, for people with low incomes, the ACA makes health insurance available for free or at reduced rates. Individuals earning up to about $15,000 per year will be able to get free coverage through the expanded Medicaid program starting Jan. 1, 2014.
Other single Marylanders earning up to $44,680 can get tax credits to subsidize their coverage through our new Maryland Health Connection. Plans sold in the Connection will provide robust benefits at affordable rates by encouraging competition and making it easier for consumers to compare and shop for insurance.
Qualifying small businesses can also get tax credits of up to 35 percent of the business' health care costs if they provide health insurance for their employees.
There are many other provisions in the law that can make it an even greater win for LGBT Marylanders. For example, the state will set a benchmark, or minimum standards of medical treatments to be guaranteed in the Maryland Health Connection. This is an opportunity to eliminate arbitrary exclusions based on sexual orientation and gender identity that currently create significant barriers to care, particularly for transgender people. There are a number of insurance plans that deny coverage for any services or medications related to sex transformation — and that can apply to denial of vital screenings, like mammograms or pap tests, for a person born female but has since become a transgender man.
The ACA also creates a unique opportunity to learn more about the different experiences of LGBT Marylanders in our healthcare system: how does the experience of being stigmatized affect health and access to health care? Are LGBT people less likely to get recommended cancer screenings? More likely to suffer stress? More likely to smoke?  Collecting data on sexual orientation and gender identity can be a way to better understand and address inequities and injustice in health and in our health care system that disproportionately affects LGBT patients.
Finally, the ACA also creates a Navigator program that can empower trusted service providers in the LGBT community to conduct education and enrollment work and ensure that state marketing efforts cater to LGBT people and direct them to brokers or community-based organizations that understand unique health care considerations in the community and help them find coverage that best suits their needs.
It is important for those advocates who were engaged in the successful campaign for marriage equality to now turn their attention and efforts to make sure that Maryland's implementation of the Affordable Care Act goes as far as it possibly can to guarantee meaningful access to quality, affordable health care for LGBT Marylanders.
Leslie Calman is executive director of the Mautner Project. Suzanne Schlattman is community outreach and development director of the Maryland Health Care for All coalition.
D.C. mayor to lift all restrictions on bars, nightclubs on June 11
'We will definitely be celebrating Pride' next month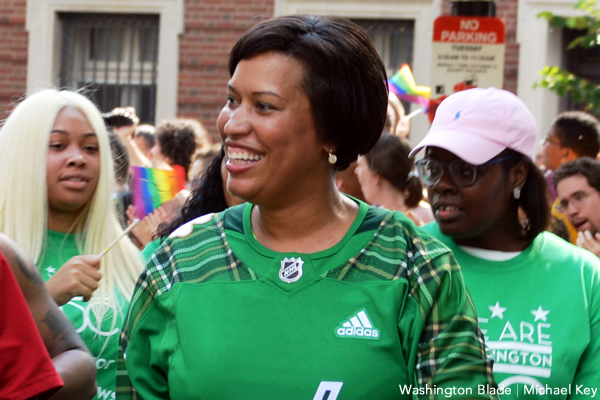 D.C. Mayor Muriel Bowser announced at a news conference on Monday that a continuing trend of significantly lower numbers of coronavirus cases and deaths in the city has enabled her to fully lift capacity and other restrictions on most businesses, including restaurants and places of worship, on May 21.
The mayor said bars and nightclubs will be allowed to increase indoor capacity from the current 25 percent to 50 percent on May 21, with all capacity restrictions for bars and nightclubs to be removed on June 11.
The mayor's announcement came after representatives of the city's nightlife businesses, including the city's gay bars and restaurants, expressed concern that D.C. had yet to lift its capacity restrictions beyond 25 percent while surrounding jurisdictions in Maryland and Virginia had already lifted most restrictions.
"On May 21, restrictions on public and commercial activity, including capacity limits, types of activities, and time restrictions, will be lifted," the mayor's directive says.
It says restrictions for bars and nightclubs would continue at a 50 percent capacity from May 21 through June 11. The directive says restrictions for large sports and entertainment venues would also continue from May 21 to June 11, which includes a requirement such events apply for a waiver of the restrictions on a case-by-case basis.
"On June 11, capacity limits and restrictions will be lifted on those venues that cannot fully reopen on May 21," the directive says.
In response to a question at the news conference, Bowser said the June 11 date would essentially end all restrictions on nightclubs and bars, including the current requirement that they close at midnight rather than the pre-epidemic closing times of 2 a.m. on weekdays and 3 a.m. on weekends.
In a development that could have a major impact on plans for D.C.'s LGBTQ Pride events, the mayor's revised health directive announced on Monday includes the lifting of all capacity restrictions on large outdoor and indoor sports and entertainment events beginning on June 11.
That change would remove restrictions that have, up until now, prevented D.C.'s Capital Pride Alliance from holding its annual Pride Parade and Festival in June during Pride Month.
Capital Pride Executive Director Ryan Bos told the Washington Blade shortly after the mayor's announcement that Capital Pride is assessing its options for expanding its current plans for in-person events in June.
"We will definitely be celebrating Pride in June," Bos said. "We just received this information as well. So, we will be getting further information," he said. "We have not been informed that they will be issuing any permits yet, so at this time we are moving forward with our original plans for doing things."
Bos was referring to a city requirement for obtaining permits for street closings and use of other public spaces for events such as a parade or street festival. He said existing plans, among other things, call for an informal parade of cars and other vehicles on June 12 that will drive throughout the city to view homes and businesses that will be decorated with Pride displays such as signs, photos, and other symbols of Pride.
Those familiar with the city's past Pride events don't think there will be enough time for Capital Pride to organize the traditional large parade and street festival in time for June. But Capital Pride officials have talked about holding a possible parade and festival in October, and the lifting of the capacity restrictions announced by Bowser on Monday would likely make that possible.
In addition to lifting all capacity restrictions on May 21 for restaurants, the mayor's May 21 timeframe for lifting restrictions includes these additional venues and events:
Weddings and special events
Business meetings and seated conventions
Places of worship
Non-essential retail
Personal services
Private at-home gatherings
Libraries, museums, galleries
Recreation Centers
Gyms and fitness centers
Pools
Office space
Schools
Childcare
"We're very pleased that over the last several days, we have seen our case spread, our community spread numbers, venture out of the red into the yellow and fast approaching the green," Bowser said in referring to a health department chart that shows the changes in coronavirus cases in the city.
"You might remember that our daily case rate peaked in January at 45.9. And today you can see it's down to 6.6," she said at her news conference on Monday.
"Throughout this process I have said how proud I am of D.C. residents and businesses who have responded, who have followed health guidance and have worked together to help protect our community throughout the pandemic. And we see it in these numbers today," she said.
"Containing the virus will continue to require all of us to be focused on maintaining a robust health system," the mayor said, adding that while over 200,000 D.C. residents have been fully vaccinated since December 2020, "many more thousands" still need to be vaccinated. "Vaccines are free and available on demand at walk-up sites across the District," she said.
The mayor also noted that the city will continue to require residents and visitors to use a mask in accordance with existing and updated guidance set by the U.S. Centers for Disease Control and Prevention.
Mark Lee, coordinator of the D.C. Nightlife Council, an association that represents restaurants, bars, nightclubs and other entertainment venues, said the mayor's directive on May 10 leaves some details to be addressed but will open the way to bring nightlife businesses back to life.
"What we do know is that on Friday, May 21, businesses begin returning to normal operations and, three weeks later, on June 11, all restrictions for all businesses in the District will end," Lee said. "It's a day we've long awaited and one that will save much of our community enterprise from financial ruin."
LGBTQ+ teens, 20-somethings share pandemic mental health struggles, post-pandemic plans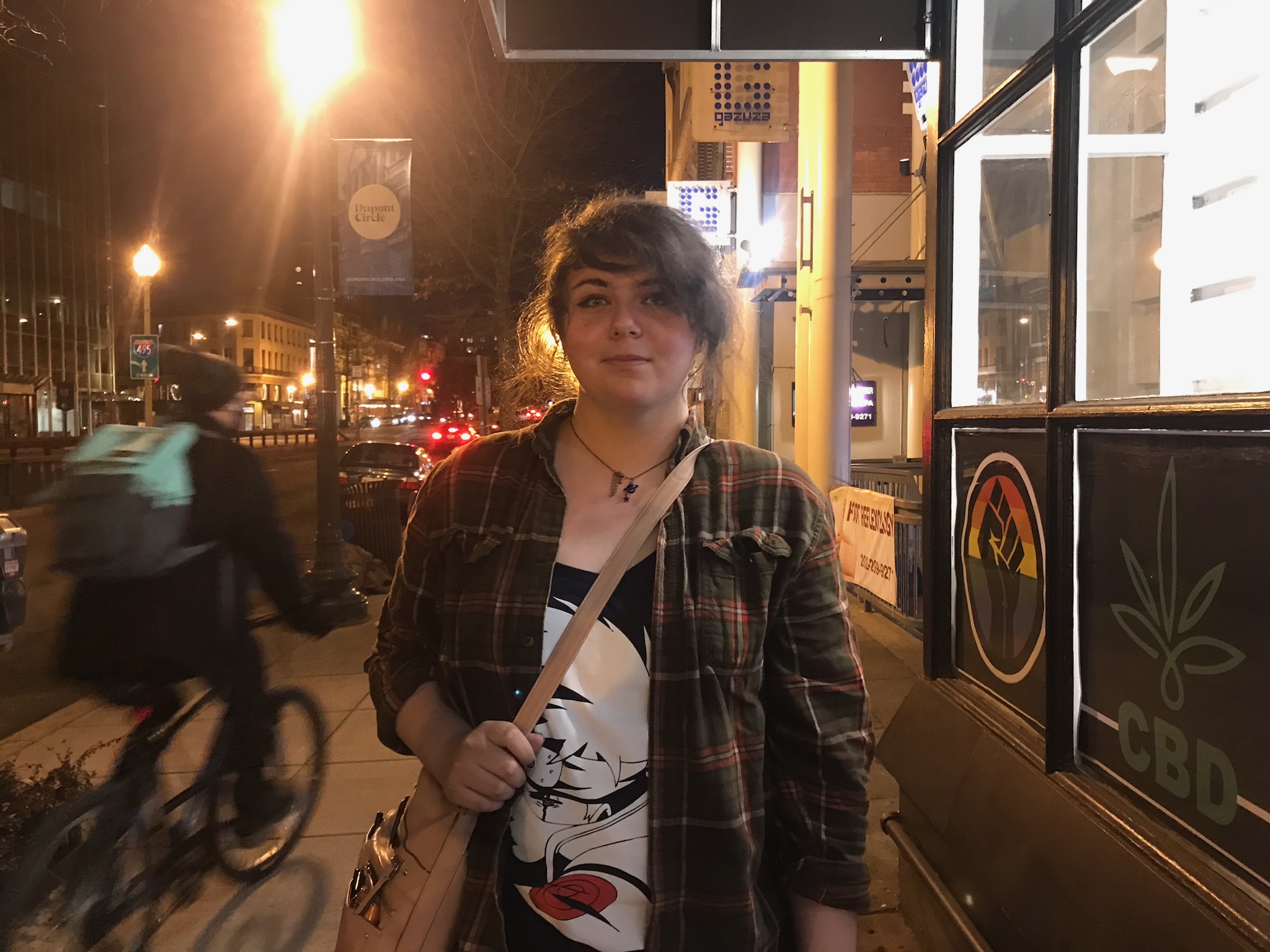 WASHINGTON, D.C. – People around the world have struggled for more than a year while stuck at home for school and work. But this physical and social isolation has taken a particularly tough toll on LGBTQ+ youth, data and interviews show. 
That's because the pandemic cut many gay and transgender youth off from the places and spaces where they feel free to be themselves and forced them to spend a lot more time with family members who may not accept them.
"A lot of my friends are in the closet…and being stuck at home, they can't really get out into the world," said K.C. Elowitch, a 14-year-old transgender student in Rockville, Md. "At school, they were able to do whatever they wanted and be whoever they wanted. Now being stuck at home with [their families] is a lot more stressful."
Elowitch was one of 11 young people, ages 14 to 22, who participated in a recent LGBTQ+ youth mental health focus group hosted by the Urban Health Media Project, a Washington-area nonprofit that trains diverse high school students from under-resourced communities to do multimedia health and social issue journalism. 
Elowitch's experience was echoed by others in the focus group. 
"I was in a bad place when I was closeted," said Wendy Nichols, a 22-year-old trans woman who began transitioning last summer. "Not just mentally, but literally and physically." 
Living with transphobic parents made it "hard to be comfortable with myself," said Nichols. 
Focus group members honed in on topics that make it hard to be LGBTQ+, including: 
A lack of positive and realistic representation of LGBTQ+ youth in media;

Being misdiagnosed in doctor's offices and being treated unfairly due to sexuality, along with other health inequities; and

The impact of strict religious beliefs about sexual orientation and gender identity.
Participants were encouraged to share openly, and were led through the 90-minute discussion by professionals, and fellow members of the LGBTQ+ community. The focus group was co-moderated by Heidi Ellis and Josh Rivera. Ellis, who identifies as lesbian, was a senior adviser at the U.S. Environmental Protection Agency in the Obama administration and now runs her own advocacy and consulting company. Rivera, Money & Consumer Editor at USA TODAY, is gay and chairs the newspaper's diversity committee.  
The focus group participants talked about what they would like addressed by the media and what they would like to see change. They emphasized topics such as safety, gender identity, and safely coming out to others.
Roman Sardo-Longo, a 16-year-old trans male who joined the virtual focus group from Cleveland, said having more LGBTQ+ representation in the media could help other young people more easily accept peers like him.
"It took me a while to come out [as trans] because I was terrified that my friends would not understand, that they weren't gonna get it, that they would think it was a weird thing they would have to accommodate for," he said.
Others shared their experiences with religious beliefs that oppose  LGBTQ+ identity and sexuality. 
Tris Buchanan, 17, lives in Washington, D.C., and identifies as gender-fluid. Buchanan's parents' Christian religion played a big role in their struggle to come out.  
"Some die-hard Christians…say God does not like gays, God doesn't like anyone who's part of the LGBTQ community," said Buchanan. "Homophobes use the Bible and use God as excuses."
Nichols, who also grew up in a conservative Christian household in Texas, said the concept of "toxic masculinity" also greatly affected her as she was growing up. 
"I was told, 'Men don't cry,' " said Nichols. "I grew up with that and it skewed my views." 
When Nichols was 16, she finally decided to tell her family she identified as a woman. Her late mother, who had struggled with mental illness since a serious brain injury in a car crash, took Nichols for a drive and threatened to drive them both into the river if her daughter didn't retract the statement. So Nichols did. 
But last June at 21, Nichols began transitioning to a female by taking hormones she got off the Internet. She didn't have health insurance and lived nearly five hours from the nearest health care provider who would treat her.  After her father died of cancer last August, she moved to the Washington, D.C., area to live with a friend she met online. 
When that didn't work out, Nichols became homeless and called the LGBTQ+ youth shelter Casa Ruby. There, she found comfort with others like her and within two months, was connected to the transitional housing where she can now live for the next 18 months, if needed. She begins a new job as a receptionist in early May. 
Nichols, who struggles with substance use and what she believes is depression, said she's feeling more hopeful than ever that "one day I can overcome it all." 
"The future seems so bright now," she said. "I'm not stuck in a place where I couldn't be myself or dreading the next bad thing as I did for most of 2020 when I was preparing for my father to pass away." 
UHMP also just completed a workshop on the relationship between housing and health, including LGBTQ+ youth homelessness in D.C. and Baltimore. That story will run soon in the Blade. Another reporting workshop this summer will explore youth mental health, with a special focus on the LGBTQ+ and Black, Indigenous and People of Color (BIPOC) communities. UHMP is seeking applications for 20 high school students to attend.
UHMP is also pursuing reporting on topics proposed by the young people who attended the focus group. Two participants are working on a story about the additional challenges faced by LGBTQ+ youth with learning disabilities. 
Jojo Brew, an 18-year-old trans male in Washington, D.C., who participated in the focus group, believes the LGBTQ+ community should produce positive content on social media sites such as Instagram in order to raise awareness and promote understanding of gender and sexuality issues.
To that end, he's begun interviewing and photographing other LGBTQ+ teens in the D.C. area for visual articles and social media posts and told a little of his own story for Instagram. Brew is also helping plan a June 18 LGBTQ+ event co-hosted by UHMP in Washington, where he hopes young people who may not be out can be "one with the community" even if they don't speak publicly.  
"Having that exposure to other LGBTQ+ people, they'd realize they aren't the only ones going through a tough time," said Brew. "They want to be heard and feel some type of love." 
Brew was recently awarded a Children's Defense Fund fellowship grant to chronicle the sense of community in Southeast Washington and is working with UHMP to capture and share the stories of LGBTQ+ youth in the D.C. area. 
UHMP is looking for LGBTQ+ people of all ages who are willing to be interviewed about youth mental health. We'd like to hear from youth and adults on all topics, including the impact of the reactions of community, government, parents, religious organizations and peers to youth gender and identity. What helped you weather challenges that could help the next generation?  Let us know at [email protected] 
Vanessa Falcon is a UHMP intern and senior at Miami Lakes Educational Center in Florida. Jayne O'Donnell, former health policy reporter at USA TODAY, is UHMP's founder.
New Mexico guv signs marijuana legalization
Retail sales would begin by April 2022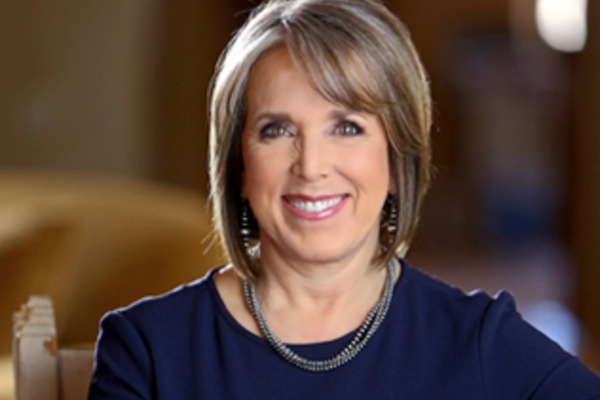 Democratic Gov. Michelle Lujan Grisham earlier this month signed two separate measures into law amending the state's marijuana policies. The first measure (House Bill 2) legalizes and regulates marijuana possession, production, and sales for adults. The second measure (Senate Bill 2) facilitates the automatic review and expungement of the records of those convicted of low-level marijuana offenses.
Lawmakers approved both bills during a special legislative session demanded by Gov. Lujan Grisham, who had been a vocal proponent of the reforms.
NORML State Policies Manager Carly Wolf said: "This is a day to celebrate! New Mexico will greatly benefit from this new revenue stream and the creation of thousands of jobs. Most notably though, legalization will spare thousands of otherwise law-abiding residents from arrest and a criminal record, and the state's new expungement law will help provide relief to many who are suffering from the stigma and other collateral consequences associated with a prior marijuana conviction."
The adult-use measure (House Bill 2) permits those ages 21 and older to legally purchase up to two ounces of marijuana and/or up to 16 grams of cannabis extract from licensed retailers. It also permits adults to home-cultivate up to six mature plants for their own personal use. Retail sales would begin by April 2022.
The expungement measure (Senate Bill 2) stipulates that those with past convictions for offenses made legal under this act are eligible for automatic expungement of their records. Those currently incarcerated for such offenses are eligible for a dismissal of their sentence. It's estimated that over 150,000 New Mexico residents are eligible for automatic expungement under this measure, according to the Department of Public Safety.
Cannabis Culture news in the Blade is provided in partnership with NORML. Visit norml.org for more information.