Mary Jane meets Uncle Sam
First medical marijuana dispensary prepares to open in D.C.

By DAVE PURDY
Scholars acknowledge George Washington and Thomas Jefferson grew marijuana. President Obama admits he smoked it. George W. Bush and Bill Clinton did, too (well, kind of). Six percent of the U.S. population uses it daily. It's cheap, has been cultivated since the third millennium B.C., and thrives in almost any soil. Yet, in the United States, it's still an illegal substance.
All eyes will be on Washington, D.C., when sometime this spring, the first medical marijuana dispensary in our nation's capital, will open, and authorities predict the Capital City Care Dispensary will be the most regulated in the nation.
The pharmacology of marijuana or cannabis includes tetrahyrocannabinol (THC) – the fun stuff – as well as cannabinoids — the good stuff — which has medicinal properties. Yet, there's still a stigma associated with the plant, even though scientists throughout the world are eager to explore the therapeutic value of cannabinoids.
One company, Cannabis Science, is developing methods for using cannabis to treat Kaposi's Sarcoma (KS), the No. 1 cancer around the world, especially in Africa. Experts fear KS is making a comeback because of HIV-related drug resistance. Cannabis Science is raising awareness of the promise of groundbreaking Cannabinoid-based treatment of cancer, including HIV-related cancers such as Kaposi's Sarcoma, and other medical conditions.
Another company doing research is GW Pharmaceuticals, which is studying how cannabis can be turned into an oral anti-diabetic treatment. Scientists throughout the world today are also exploring using cannabis to treat multiple sclerosis and depression.
Dr. Bob Melamede, founder of Cannabis Science, a publicly traded company told the Blade, "We are now on the verge of proving scientifically what the medical cannabis community has known for decades, that cannabis could be one of our most important treatments for all age-related illnesses as well as for a subset of viral infections including HIV, KSHV and influenza."
Here's some interesting data: The CDC estimates there are approximately 1.7 million nosocomial (hospital-associated) infections each year, causing about 100,000 deaths.   Automobile accidents, according to the U.S. Department of Transportation, numbered around 32,000 in 2010. Compare those data with the number of deaths from cannabis overdose:  zero.
So why the stigma associated with cannabis – or with being gay or having HIV or living with mental health issues? Fear. The war on drugs is all about fear.
Eighteen states including the District of Columbia have legalized cannabis for use in patients suffering from glaucoma, nausea and vomiting related to HIV and cancer to stimulate the appetite. In November, voter referenda in Colorado and Washington State approved legalizing its use in general.
The result?  It's sometimes impossible, and always difficult, to rent property to use for medical marijuana dispensaries and controlled cultivation centers, even in the states where it is legal. Another problem is almost all banks and credit card companies refuse to open accounts for legitimate cannabis businesses.
On the positive side, several nations, including Canada, Austria and Spain, have legalized cannabis for medicinal use, while The Netherlands doesn't even impose the medical-use-only restriction.
Yet, here in the United States federal law, which trumps state laws, claims "there is no such thing as 'medical' marijuana" and "has no currently accepted medical use" in the United States.  President Obama has made clear that going after cannabis users is not a priority of his administration. However, the current federal law is still in place and trumps state laws.
The only way this will change is if Congress passes legislation allowing states to regulate.
Finally, here is the sad part of the cannabis story.  The Food and Drug Admiration has not approved cannabis for any condition or disease in the United States.  With dispensaries opening in Washington, DC we have a unique opportunity to obtain real science by creating a clinical trial network that will give us the important medical and scientific information about cannabis and move from dispensaries to biotech and pharmaceutical support, while saving lives and in the least extend the quality of life for millions.
Dave Purdy is founder and CEO of the World AIDS Institute. Reach him at [email protected].
New Partnership to Support LGBTQ COVID-19 Vaccine Clinics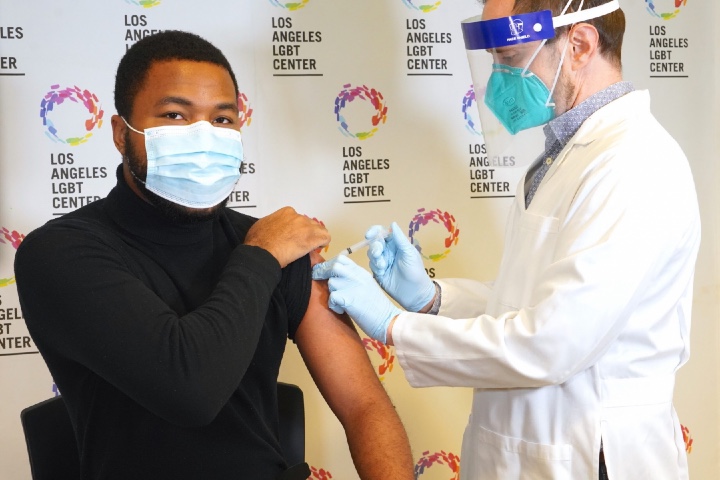 The Leonard-Litz Foundation has partnered with Bradbury-Sullivan LGBT Community Center, a nonprofit organization in Pennsylvania, to increase the capacity of LGBTQ community centers to host COVID-19 vaccination clinics.
Five LGBTQ community centers in the Northeast and Mid-Atlantic have been selected to receive a grant from the Leonard-Litz Foundation and technical assistance from Bradbury-Sullivan LGBT Community Center.
The five centers are:
The five participating centers are organizing leading-edge vaccine promotion strategies, even adding incentives such as drag performances and additional health services to the vaccine sites.
Bradbury-Sullivan LGBT Community Center has been offering LGBTQ COVID-19 vaccine clinics since mid-March and has arranged over 1,000 doses through clinics held on-site. This partnership seeks to ensure that LGBTQ community centers across the Northeast and Mid-Atlantic are prepared to offer COVID-19 vaccines for the LGBTQ community in their service areas.
"Vaccine hesitancy is the number one issue we need to address if we want to return to living our lives," said Elliot Leonard, founder of the Leonard-Litz Foundation. "The LGBTQ community has endured decades of discrimination from both public and private health organizations, and many are understandably concerned about revealing personal information as part of the vaccination process. This partnership seeks to address that head-on by implementing vaccine protocols through LGBTQ-supportive organizations."
"The COVID-19 vaccine is essential to protecting the lives of LGBTQ people—and all people," said Adrian Shanker, executive director of Bradbury-Sullivan LGBT Community Center. "But due to many barriers to care, LGBTQ people may not be able to access vaccines. That's why Bradbury-Sullivan LGBT Community Center is so pleased to partner with Leonard-Litz Foundation and five regional LGBTQ centers to increase capacity for COVID-19 vaccine clinics specifically for the LGBTQ community."
Bradbury-Sullivan LGBT Community Center provides arts, health, youth, and pride programs to strengthen and support the LGBTQ community across the Greater Lehigh Valley. They previously received a grant from Leonard-Litz Foundation to help support their LGBTQ-specific health advocacy in Pennsylvania.
In-person 2022 International AIDS Conference to take place in Montreal
Pandemic forced 2020 gathering to go virtual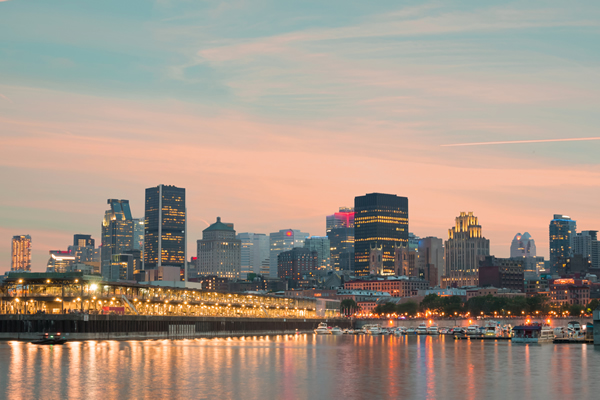 The International AIDS Society has announced the 2022 International AIDS Conference will take place in-person in Montreal.
The conference, which will also feature virtual events, is scheduled to take place from July 29-Aug. 2, 2022. Pre-conference meetings are slated to begin on July 27, 2022.
"AIDS 2022, the world's largest conference on HIV and AIDS, will convene leading scientists, policy makers and grassroots activists," reads the International AIDS Society's announcement.
Canadian Health Minister Patty Hadju is one of the conference's co-chairs.
"We know that there is still a long way to go in the fight against HIV and AIDS," said Hadju in an International AIDS Society press release. "In 2022, Canada will proudly host AIDS 2022 so that we can further our commitments to ending the HIV and AIDS global epidemic."
"We remain committed to our 95-95-95 targets, moving towards reconciliation with Indigenous peoples, and to reducing stigma and discrimination," added Hadju. "By bringing together domestic and international partners, we can redouble our collective efforts to improve the health of all our citizens and finish the fight against HIV and AIDS."
The 2020 International AIDS Conference was to have taken place in San Francisco and Oakland, Calif., but it took place virtually because of the coronavirus pandemic. The 2012 International AIDS Conference took place in D.C.
NAMI in conversation about managing mental health
Guided discussion and Q&A with a panel of experts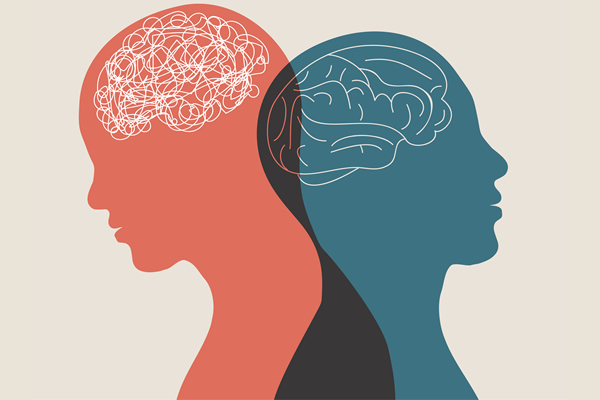 The National Alliance on Mental Illness hosts the fourth edition of "NAMI Ask the Expert Help Not Handcuffs," a webinar dedicated to addressing mental health crises with effective community responses. During this webinar, community experts provide an overview of the crisis model being developed and implemented in St. Tammany Parish, Louisiana, and offer background on how to get started locally on implementation of a new crisis system.
Following the presentations, NAMI's Chief Medical Officer Dr. Ken Duckworth will lead a guided discussion and Q&A with a panel of experts including Mary Burckell, Director of Safe Haven, Nick Richard, Executive Director of NAMI St. Tammany, Tom Rowan, Project Director and Peer Support Specialist Supervisor of NAMI St. Tammany, and Judge Alan Zaunbrecher, 22nd Judicial District Court of Louisiana. To register, visit NAMI's website.