Albums: Into the groove
Divas stingy with details, but spring album releases span gamut from Elton to indies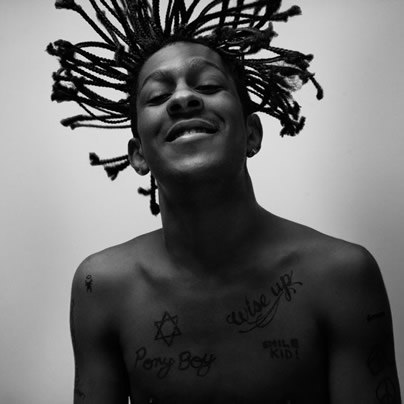 A caveat before we start — since it dropped in late January, we can't call it a spring album release, but the hottest queer disc out right now without a doubt is "Heartthrob" from Canadian rock duo (and twin lesbians) Tegan and Sara. After years of working the indie circuit, they came storming out of the gate this year with a shockingly high U.S. debut (No. 3 on the Billboard 200), their highest chart position to date and a more mainstream pop sound that's earned them strong reviews. Look for them on tour this summer with Fun.
Fresh sounds dominate this spring season with new album releases from Mykki Blanco, Lucas Silveira, the Flaming Lips and more. But others are also reviving some old-yet-classic beats, as Elton John and David Bowie return to form this season and release albums that harken back to their glory days.
Mykki Blanco, a trans hip-hop artist who's performing at Comet Ping Pong on March 27, is dropping his EP "Betty Rubble: The Initation" at the end of March. A follow up to last year's mix tape "Cosmic Angel," the track "Feeling Special" has already been leaked and Blanco has been described as being aggressive as ever. Alter ego for Michael David Quattlebaum Jr., Blanco is a New York-based poet and hip-hop musician who blends traditional rap genres while also making reference to several hip-hop female artists. For more information, visit mykkiblancoworld.com or visit his Facebook page to listen to the leaked track.
David Bowie, straight but perhaps the most androgynous mainstreamer in all of rock, returns with all new material for his 24th studio album "The Next Day" which drops March 12. This will be his first album with new material since 2003. The album took two years and a sporadic recording schedule to finish. The subject matter of the album ranges from Bowie's personal struggles to a song about a high school shooting, to a story related to a World War II soldier. For more information, visit davidbowie.com.
Grammy-winning alternative rock band the Flaming Lips releases its 13th studio album "The Terror" on April 2. The album consists of nine original tracks that take on an incredibly introspective and darker tone than prior albums. For more information, visit flaminglips.com.
Lucas Silveira, transgender lead singer of Toronto-based band The Cliks, returns after a five-year hiatus to release the album "Black Tie Elevator" on April 16. Silveira comes back with a new sound after discovering his true voice. He is successfully going through the female-to-male transition process, thus making his voice a little huskier but with soul. The Cliks were founded in 2004 and Silveira became the first out male transgender to be signed to a major record label. He also went on to be the first transgender man to be voted "Sexiest Canadian Man" by ChartAttack.com. After living as a man for five years but appearing to the public as a woman, he began the testosterone hormone therapy and found himself reborn in Brooklyn in 2010. The band is expected to be touring in the Washington area when they visit DC9 (1940 9th St., NW) in May. For more information, visit theclicks.com.
On April 23, straight-but-adorable crooner Michael Buble releases his new album "To Be Loved," his sixth studio album. The new album has Buble's smooth voice singing a variety of standards along with some of his original music. The single "It's A Beautiful Day" was released Feb. 25. For more information, visit michaelbuble.com.
The same day, hip-hop recording artist Kid Cudi releases his third studio album "Indicud." Cudi received attention as an artist after his debut mix tape "A Kid Named Cudi" was released in 2008. For details, visit kidcudi.com.
Despite chronic evasiveness on gay issues, gospel music legend Amy Grant maintains a massive gay following. "How Mercy Looks From Here," her first studio collection of all-new material since 2003's mellow "Simple Things," drops May 14. James Taylor provides backing vocals on first single "Don't Try So Hard."
Look out for Elton John's 30th solo album, "Voyeur," in May, after the release date was pushed back twice. The album was written by John and Bernie Taupin in collaboration with John. For more information, visit eltonjohn.com or Bernie Taupin's official website berniejtaupin.com.
Details are sparse but Cher is also rumored to be very close to releasing a new album, her first in more than a decade. According to her website cherworld.com, Warner Bros announced the release of her new album in March. This would be her first album in 12 years and she has described it as "eclectic" with lots of dancing. Mariah Carey is also rumored to have a March release in the works.
Other releases of note include international dance pop diva Inna with "Party Never Ends" (slated to drop today), Dido with "Girl Who Got Away" (Tuesday), former teen heartthrob Justin Timberlake with "The 20/20 Experience" (March 15) which he teased at last month's Grammys, and Lady Gaga with "ARTPOP" (date TBD).
Details are vague but other artists rumored to have 2013 releases up their sleeves include Beyonce, Britney Spears, possibly Janet Jackson, Christina Aguilera (a Spanish album), Jennifer Lopez, Katy Perry, Kylie Minogue and Nicki Minaj. And if you ever got into the boy band thing, both New Kids and Backstreet Boys are said to be working on new material
New dance single pays tribute to Town Danceboutique
Local musicians pen 'Town' in honor of shuttered club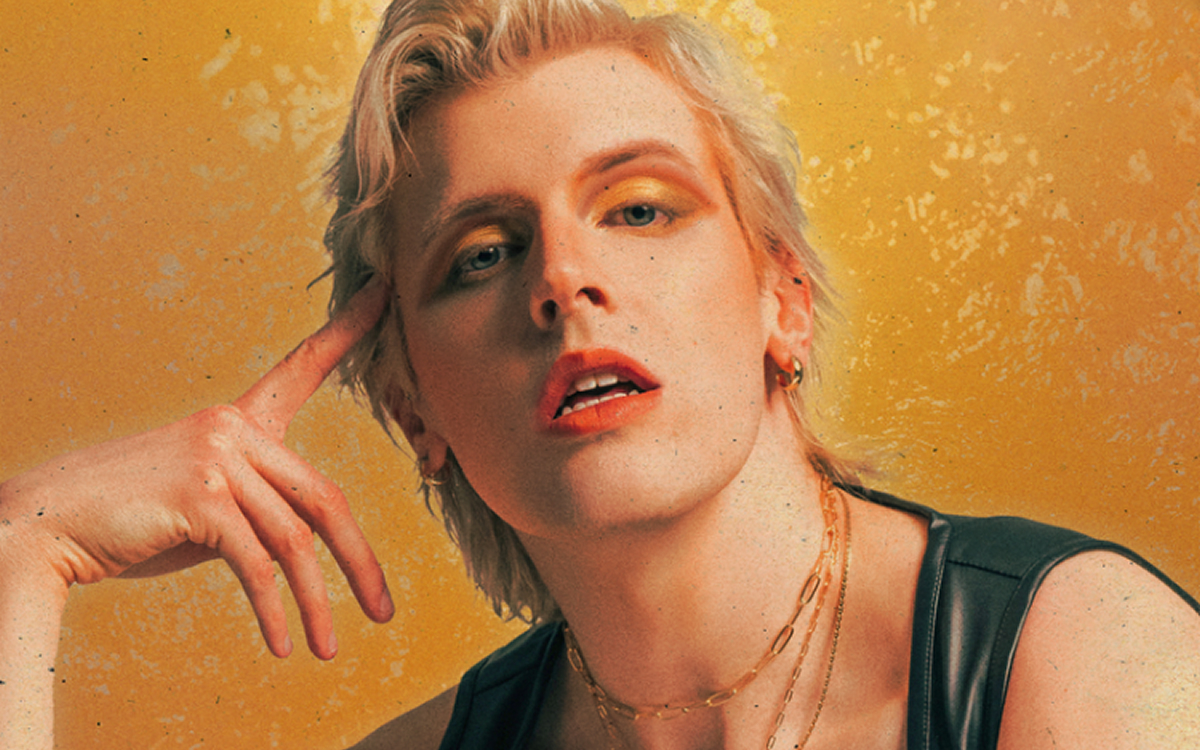 The closing of the LGBTQ nightclub Town Danceboutique in the summer of 2017 was heartbreaking to local musician Bryce Bowyn. He and his Los Angeles-based singer/songwriter friend Lexie Martin decided to honor its legacy in their new single, "Town."
For Bowyn, who moved to the District about a decade ago to attend school at American University, the memories he has from Town Danceboutique are endless. And when it closed, it was a massive loss to Bowyn and many others.
"It was such a cool space," Bowyn said. "It was just disappointing to see a place that brought so many people together become part of the landscape again." The building Town Danceboutique used to be housed in is now home to upscale apartments and a CVS.
Town Danceboutique was a formative place for Bowyn and Martin, and it was Bowyn's first experience in an open and accepting LGBTQ environment. His favorite memories at the club were always on Halloween, he said. Patrons, including Bowyn, would go all out with their costumes to look their very best.
Bowyn and Martin met while they were both in the musical theater program at American University. Despite their years-long friendship, "Town" is the first song they have written together. They sat down over FaceTime and got to work. It was Martin's idea to pay homage to Town Danceboutique, and the song follows the story of pre-gaming, going out, and hitting the dance floor.
But the single also serves as a hype song for going out in any city, at any place.
"It was important to me for the song to remain relatable and accessible," Bowyn said. "So the whole foundation of the chorus, 'Let's go to town,' can either mean Town Danceboutique, or painting the town red and having the night of your life."
Bowyn started writing and producing his own music in 2018. He released an EP titled "A Rosy Retrospect" in 2022, and most recently released a single "A Bridge Burned Down" in June. His music is inspired by late 2000s pop and '80s synthpop, influenced by stars like Madonna and Charli XCX. Lexie Martin released her self-titled EP in 2019 and most recently came out with her single "SUPERPOWER" in 2021.
Bowyn has been a lifelong pop music enthusiast. He distinctly remembers watching Britney Spears perform "Oops!…I Did It Again" at the MTV Video Music Awards when he was a kid and thinking "That was what I wanted and what I was set to do in life."
"My heart was always with pop music," Bowyn said.
"Town" is available now for streaming on Spotify, Apple Music, and Soundcloud.
From Monáe to Madonna, fall will rock in D.C.
Local venues hosting array of queer artists in coming months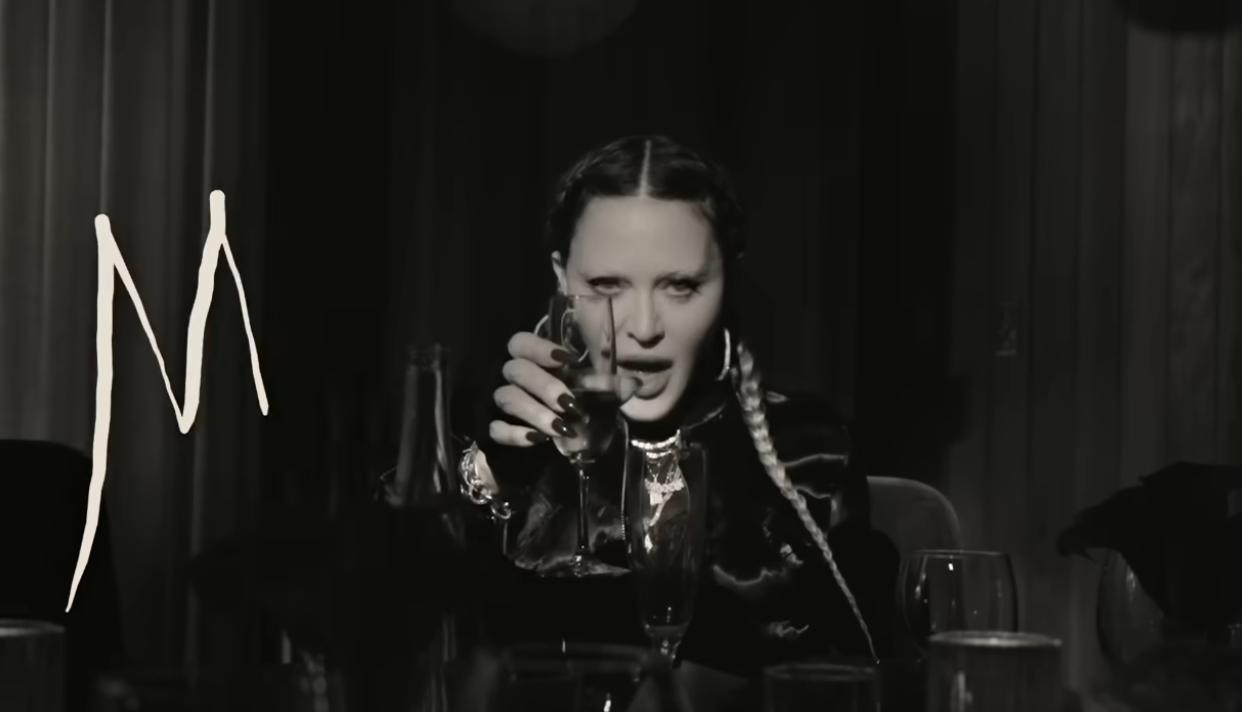 The D.C. area has many LGBTQ musical acts to look forward to this fall. Starting with pansexual and nonbinary actor and R&B singer Janelle Monáe, performing at the Anthem on Sept. 24-25 with ticket prices ranging from $135 to $301 on StubHub.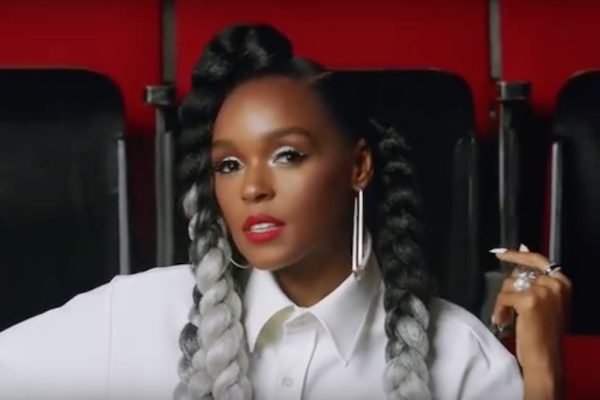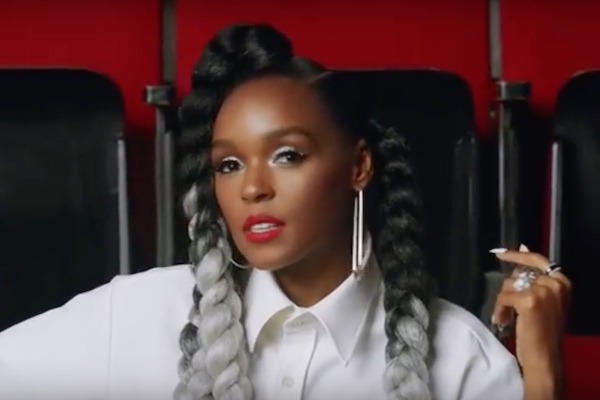 Singer Hozier's "Unreal Unearth Tour" is coming to the Anthem on Sept. 26-27. Tickets are available on StubHub starting at $324.
On Sept. 28 the CFG Bank Arena in Baltimore will see lesbian pop artist SZA's "SOS Tour" with tickets starting at $165 on Ticketmaster.
Queer indie pop singer Ashnikko is coming to the Anthem on Sept. 29 to perform their "Weedkiller Tour." Tickets available on StubHub range from $49 to $279.
Coming to Merriweather Post Pavilion in Columbia, Md., is the All Things Go Festival. Performing are lesbian singers Tegan and Sara, alt-pop singer Lana Del Rey, pop singer Carly Rae Jepson, and more. The festival will take place Sept. 30-Oct. 1 with two day passes starting at $397 on SeatGeek.
Rock band Queen will perform "The Rhapsody Tour" at the CFG Bank Arena along with Adam Lambert on Oct. 4-5. Tickets are starting at $181 on Ticketmaster.
Pop star and trans woman Kim Petras' "Feed the Beast World Tour" will reach the Anthem on Oct 12. Tickets range from $72 to $817 on StubHub.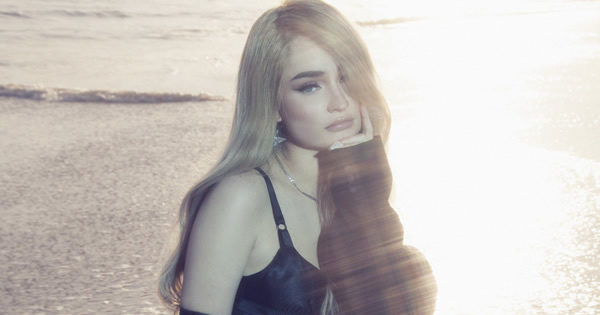 Queer pop singer Kesha is coming to the Anthem on Oct. 29 to support her new album, "Gag Order." Tickets go from $86 to $261 on Event Ticket Center.
Queer pop rapper Shygirl is co-headlining with bisexual singer Tinashe for the "Nymph" tour at the Anthem on Nov. 5. Tickets range from $45 to $145 on Ticketmaster.
Indie band Men I Trust is performing at Echostage on Nov. 15. Tickets are available on Ticketmaster for $30.
Nonbinary rapper Lil Uzi Vert's "PINK TAPE TOUR" will be at the Anthem on Nov. 21. Tickets start at $90 on StubHub.
Doja Cat's "The Scarlett Tour" will reach Capital One Arena on Nov. 27. Tickets start at $100 on Ticketmaster.
Madonna will bring her highly anticipated and delayed "The Celebration Tour" to the Capital One Arena Dec. 18 and 19. Tickets are available on Ticketmaster starting at $110.
Tom Goss to perform at Rehoboth Beach Bear Weekend
Out singer entertains at the Sands Hotel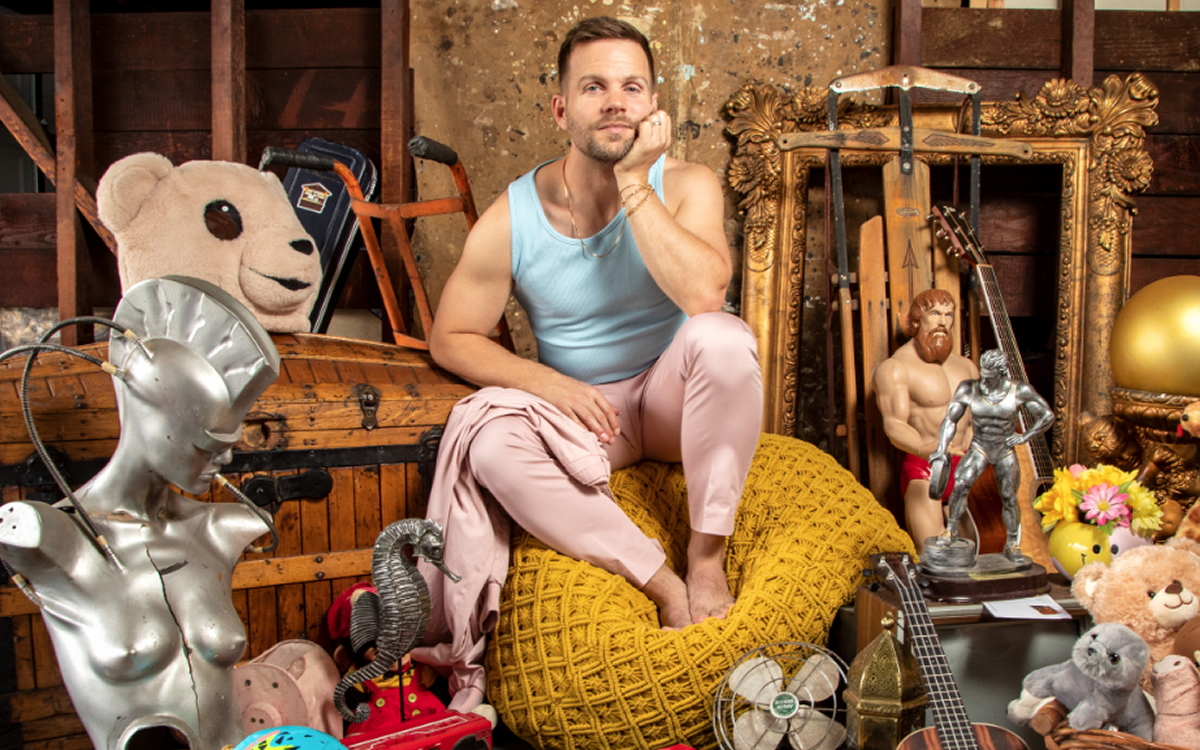 Out singer Tom Goss will perform at the Rehoboth Beach Bear Weekend on Saturday, Sept. 16 at 7 and 9 p.m. at the Sands Hotel.
He will sing his memorable songs like "Son of a Preacher Man" and "Bears," as well as tracks from his new album, "Remember What It Feels Like," where he sings about being a 42-year-old gay man still reeling from his husband's infidelity who was recently conned by a lover with a secret life now serving time in prison.
Tickets to Rehoboth Beach Bear Weekend start at $20 and can be purchased on Eventbrite.