Dark waters
Added dimension of water gives added flair to Synetic's latest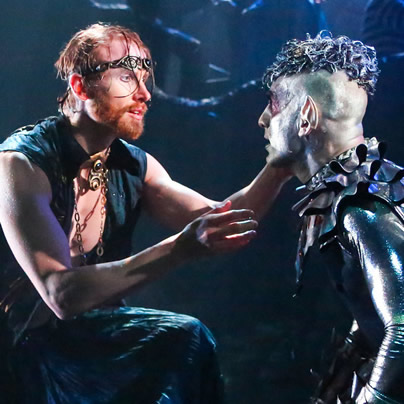 'The Tempest'
Through March 24
Synetic Theater
1800 S. Bell Street, Arlington
$35-$55
synetictheater.org
As it if it weren't already daunting enough to silently interpret Shakespeare through stylized moves and gravity-defying vertical jumps, Synetic Theater has now added water to the mix. For its current take on "The Tempest," the celebrated movement-based company has transformed its Crystal City stage into a lake of shallow dark water with stunning results.
Because the sea is so integral to the island-set romantic dramedy, performing in ankle deep water doesn't feel all that farfetched. The play opens with Prospero, the disposed Duke of Milan, and his daughter Miranda landing on a remote, strange island. Armed with a magical staff, Prospero conjures a storm, causing his political enemies/estranged family members' ship to wreck, landing them on the island too. And like a body of water, the story is always changing, whipsawing from splashy merriment to dangerous mystery to contemplative calm.
Paata Tsikurishvili's lucid staging along with Irina Tsikurishvili's wildly inventive choreography performed by a cast of impressively fit and mostly graceful young actors, go straight to the essence of the bard's work, capturing its spirit while invigorating it with sexy, very watchable action. Whether a fight to the death between Prospoero and Caliban's scary mother Sycorax (Victoria Bertocci) or a big dozen-person brawl, the glorious acrobatic combat scenes are stunningly staged by fight choreographer Ben Cunis.
"The Tempest" is the ninth installment of Synetic's ongoing Silent Shakespeare Series. No dialogue is spoken. In fact, except for a few grunts and one or two harrumphs, the actors are entirely mute. And while you won't hear Prospero waxing poetic, "We are such stuff as dreams are made on, and our little life is rounded with a sleep" or treacherous young Sebastian barking "A pox o' your throat, you bawling, blasphemous, incharitable dog," you will feel the full of impact of the text. What's lost in spoken word is made up for in the expressive comedy, anger and poignancy of the movement
Shakespeare wrote "The Tempest" late in his career, incorporating varied influences from his other works. Similarly, the seasoned Synetic rises to the occasion, using its full range of skill in the retelling of this epic tale.
As Prospero, out actor Philip Fletcher convincingly conveys his character's journey from anger to forgiveness and acceptance. His quietly compelling performance complements showier turns by Vato Tsikurishvili as the wild-eyed, indigenous island red devil Caliban and David Istrate as Prospero's tender favorite Ariel (played as magically manic with a dash of Nosferatu creepiness by the almost unrecognizable, head-to-toe platinum-painted Synetic regular). And Irinka Kavsadze charmingly plays Miranda as an awkward girl on the precipice of becoming a lovely young woman.
With its expanse of dark water backed by a huge rock with a derelict, water-streaming grand piano to the side, Anastasia Simes' set is serviceable yet mysteriously dreamy. Ragged curtains suggested torn ship sails and at times seaweed. Andrew F. Griffin lighting design and Riki Kim's projections effectively create a feel of constant motion, the movement of the sea. Moody and hard driving, Konstantine Lortkipanidze's original score helps set the scene and propel the fast-paced action forward.
For DC theater-goers, water-filled stages are all the rage around town at the moment. At Arena Stage though Sunday, Mary Zimmerman's Tony Award-winning adaptation of Ovid's "Metamorphoses" is being performed in a pool, and like Synetic's latest, it's also soaking both actors and a few intrepid front row audience members. Get wet while you can.
DC Center to host estate planning seminar series
Three sessions presented by Murray Scheel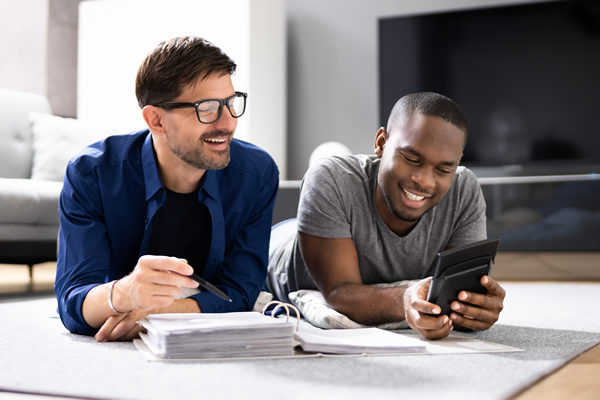 The DC Center for the LGBT Community and the DC Department on Aging and Community Living will host "Estate Planning Tools with Murray Scheel" via Zoom. 
Scheel will walk guests through the process of taking care of the end-of-life planning business that needs to be addressed during the golden years. Scheel is Senior Staff Attorney at Whitman-Walker Health's Legal Services.
This event series will consist of three 1.5-hour sessions:
Jan. 19, 3 p.m. – "Tools for while you're living" (overview, general power of attorney, healthcare power of attorney, disposition of remains, etc.)
Jan. 26, 3 p.m. – "Tools for after you're gone" (living wills, last wills, assets, etc.)
Feb. 2, 3 p.m. – "Healthcare insurance & long term care" (Medicare, Medicaid, correcting misinformation, skilled nursing, hospice care, etc.)
To register for this event, visit the DC Center website.
DC Center to host legal seminar for trans people
Attorney Richard Tappan and paralegal Miranda Shipman to give legal advice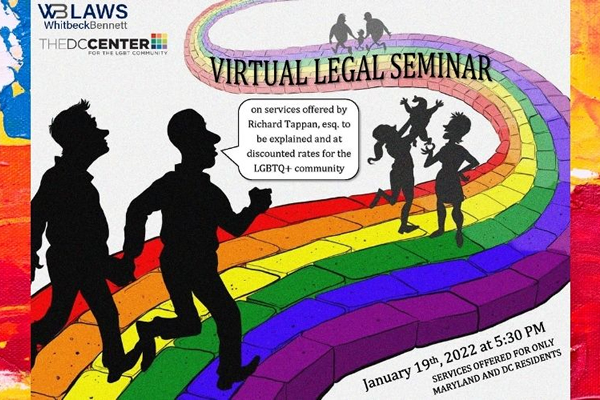 The DC Center for the LGBT Community will host a "Gender and Name Change Legal Seminar" on Wednesday, Jan. 19 at 5:30 p.m. online.
Attorney Richard Tappan and paralegal Miranda Shipman will give legal advice and speak on the importance of the legal community within the LGBTQ community, the difficulties of the LGBTQ community in the legal field and name and gender changes.
Guests can find the link at the DC Center website.
Seeking love and community in Nicaragua
'High-Risk Homosexual' explores author's youth, coming out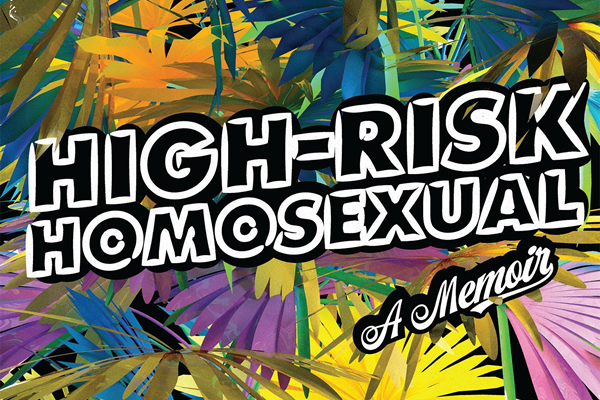 'High-Risk Homosexual: A Memoir'
By Edgar Gomez
c.2022, Soft Skull Press
$16.95/304 pages
Here. Try this.
It fits you, but the color isn't flattering. It's too long, too short, too tight, too loose. That's not your style, so try something else until you find the thing that looks like you. The perfect thing is out there. As in the new book "High-Risk Homosexual" by Edgar Gomez, when something's right, it's right.
He was 13 when he figured out that he was a problem to be solved.
Edgar Gomez' mother had left him in her native Nicaragua with his tíos, just for a while because she had to return to Florida to work. He wasn't there without her for long, but it took years for him to understand that his time with his uncles was meant to make him more masculine.
In retrospect, he says, nobody wanted him to be a man more than he did. He wanted to be liked by other kids and so he told lies in school to make himself stand out. He wanted his mother to see his love of pretty things and say that it was OK. He wanted his brother to acknowledge that Gomez was gay, and to tell him that he loved him.
Instead, after his brother left for college, Gomez got his first boyfriend, a boy he came out to but who couldn't come out to himself. He was called names in school. He came out to his mother, who freaked out about it. He befriended a drag queen, but "Princess" used him.
Things he wanted: a real boyfriend. Love. A ban on the stereotype of a macho Latinx man.
Things he still had, while in college: his mother and older brother. A tormentor-turned-mentor. A part-time job. His weirdness. His virginity.
Things he wanted to lose, while in college: his room at his mother's house. His virginity, but that wouldn't happen until later, during a painful one-afternoon-stand with a hot man who said he had a girlfriend. That hurt, both physically and emotionally but like so many things at so many times, Gomez tried not to think about it.
If he never considered what he didn't have, he says, "I wouldn't miss it."
In a way, you could say that "High-Risk Homosexual" is a book in search of a point. It's really quite random and told (mostly) linearly, but not quite. It has its peaks, but also low valleys. And you won't care about any of this, because you'll be enjoying every bit of it.
Yeah, this memoir is good: author Edgar Gomez's literary wandering makes it feel much like an honest conversation with readers. There are wince-worthy moments that allow empathy here, and experiences that are unique but oddly ubiquitous, that leave space for a sense of sympatico. There are passages that are so wistfully uncomfortable that you might squirm, or start "snort-laughing," or want to stop a moment and just think.
And there's room for that, too, so take your time. "High-Risk Homosexual" is an affable book with just enough seriousness to make it worth a try.