French same-sex marriage bill clears major hurdle
French Senate voted 179-157 to approve gay nuptials provision of same-sex marriage and adoption bill.
Le Monde reported the provision passed by a 179-157 vote margin after senators debated it for more than 10 hours — lawmakers on April 2 began to consider the same-sex marriage and adoption bill the National Assembly approved in February by a 329-229 vote margin.
An estimated 300,000 people marched through the streets of Paris late last month in opposition to the measure — police used tear gas and batons against roughly 200 protesters who had tried to march on the Champs Elysées without a permit. More than 100,000 people in January marched through the French capital in support of the proposal.
"The vote of this article marks a victory in the fight against homophobia and for tolerance and democracy," Sen. François Rebsamen said in a statement to Le Monde.
French lawmakers still need to consider the bill's remaining provision before it receives final approval, but observers noted the same-sex marriage amendment was the most important hurdle that supporters had to overcome.
President François Hollande, who endorsed marriage and adoption rights for same-sex couples during his 2012 presidential campaign, has pledged to sign the bill into law.
"France is poised to become the latest country — 16 on four continents — where loving and committed gay couples can share in the freedom to marry, and it won't be the last this year," Freedom to Marry President Evan Wolfson said in a statement that noted lawmakers in Uruguay and New Zealand have approved same-sex marriage bills in recent weeks. "Like France, the United States extols liberty, equality, and fairness; it is time for our country, too, to end the denial of marriage and live up to our best values."
The French Senate on Tuesday approved a proposed amendment to a same-sex marriage and adoption bill that would extend nuptials to gays and lesbians.
Victory Fund honors gay Guatemalan congressman at D.C. conference
Aldo Dávila a vocal critic of country's government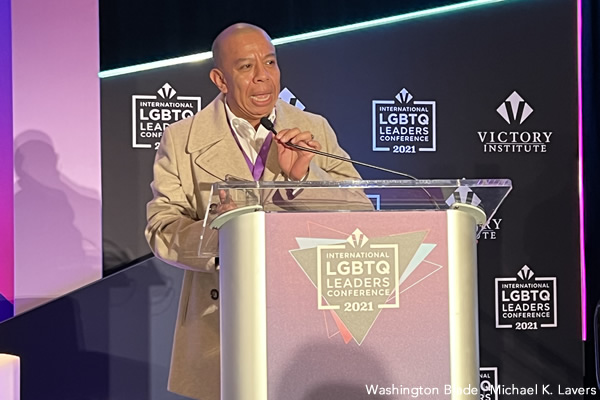 The Victory Fund on Friday honored an openly gay Guatemalan congressman who has faced death threats because of his efforts to fight corruption in his country.
Dávila — a member of the Winaq movement, a leftist party founded by Rigoberta Menchú, an indigenous human rights activist and Nobel Peace Prize winner — in 2019 became the first openly gay man elected to Guatemala's congress. Dávila, who also lives with HIV, had previously been the executive director of Asociación Gente Positiva, a Guatemala City-based HIV/AIDS service organization.
Supporters of President Alejandro Giammattei have lodged several formal complaints against Dávila after he publicly criticized the government over corruption, its response to the pandemic and other issues.
Three men on April 19 approached Dávila's vehicle near Guatemala's National Library and tried to rob him. One of Dávila's bodyguards shot one of the men, but the two other assailants fled the scene before police officers and passersby arrived.
Dávila told the Washington Blade in September during an interview at a Guatemala City hotel that he and his partner installed cameras in their apartment after someone killed their dog.
Two female police officers who arrived at the hotel with Dávila sat in the lobby while he spoke with the Blade. The government a few weeks later reduced his security detail.
"Guatemala is living through the worst democratic crisis in the last 40 years," said Dávila after he accepted the Victory Fund's Global Trailblazer Award at its 2021 International LGBTQ Leaders Conference that is taking place in-person at the JW Marriott in downtown D.C. "Guatemala right now is being paralyzed by corruption and impunity and my voice is uncomfortable because of this."
Dávila became emotional at the end of his remarks.
"I will keep fighting for our rights," he said.
Openly gay man elected to Honduran congress
Víctor Grajeda will serve as Congresswoman-elect Silvia Ayala's substitute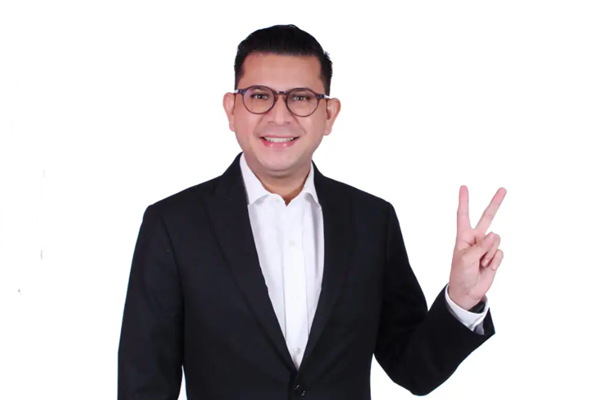 An openly gay man in Honduras made history on Sunday when he won a seat in the country's Congress.
Grajeda will serve alongside Congresswoman-elect Silvia Ayala of the leftist Free Party (Partido Libre), who represents Cortés department in which the city of San Pedro Sula is located, as her substitute.
Reportar sin Miedo, the Washington Blade's media partner in Honduras, and Agencia Presentes, reported Grajeda received more than 100,000 votes. Grajeda is one of five openly LGBTQ candidates who ran for Congress.
"I am looking to open spaces and eliminate discrimination based on sexual orientation or identity," said Grajeda.
Tegucigalpa Mayor Nasry Asfura, a member of outgoing President Juan Orlando Hernández's ruling National Party (Partido Nacional), on Tuesday conceded defeat to President-elect Xiomara Castro of the Free Party.
Castro's husband, former President Manuel Zelaya, was ousted from power in a 2009 coup.
Activists with whom the Blade has spoken say LGBTQ Hondurans continue to flee the country and migrate to the U.S. in order to escape rampant violence and discrimination and a lack of employment and educational opportunities. Castro, among other things, has publicly endorsed marriage rights for same-sex couples in Honduras.
Canadian government introduces bill to ban conversion therapy
Prime minister says discredited practice as 'discriminatory and degrading'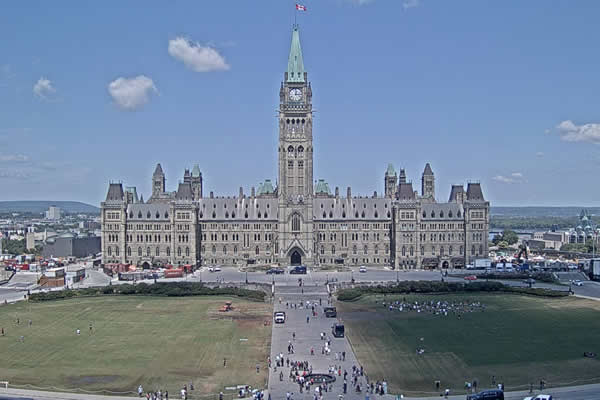 The Canadian government on Monday introduced a bill that would ban so-called conversion therapy in the country.
The bill that Attorney General David Lametti and Women and Gender Equality and Youth Minister Marci Ien introduced would amend Canada's Criminal Code to specifically ban:
Causing another person to undergo conversion therapy
Removing a minor from Canada to subject them to conversion therapy abroad
Profiting from providing conversion therapy
Advertising or promoting conversion therapy
A press release the Canadian government issued said the bill would allow courts "to order the seizure of conversion therapy advertisements or to order their removal from computer systems or the internet."
"The pain and trauma caused by conversion therapy practices continue to have a devastating impact on LGBTQ2 communities across Canada," said Ien. "Our government is focused on promoting equality rights and tackling discrimination against lesbian, gay, bisexual, transgender, queer and two-spirit people. Criminalizing this practice upholds basic human rights, while also ensuring that every Canadian is free to live their authentic lives."
Prime Minister Justin Trudeau in a tweet said conversion therapy "is discriminatory and degrading, and has had devastating impacts on LGBTQ2 Canadians."
"It has no place in our country," he said.
Conversion therapy is discriminatory and degrading, and has had devastating impacts on LGBTQ2 Canadians. It has no place in our country – and that's why, today, @DavidLametti and @MarciIen introduced legislation to ban it once and for all. More details: https://t.co/28jSblDPyR https://t.co/hLhzT1nJbD

— Justin Trudeau (@JustinTrudeau) November 30, 2021
Tourism Minister Randy Boissonnault, who previously advised Trudeau on LGBTQ issues, also applauded the bill's introduction.
"Conversion 'therapy' is akin to torture," said Boissonnault. "I encourage all of my colleagues in the House (of Commons), to support this bill that will move to criminalize conversion therapy in Canada once and for all."
I've said it before, and I will say it again. Conversion "therapy" is akin to torture. I encourage all of my colleagues in the House, to support this bill that will move to criminalize conversion therapy in Canada once and for all. 🏳️🌈 pic.twitter.com/AbCwaMf30w

— Randy Boissonnault 🏳️🌈 (@R_Boissonnault) November 29, 2021
Trudeau, who won re-election in September, has previously called for a prohibition of the widely discredited practice. The Canadian Senate earlier this year tabled a separate conversion therapy ban bill.
The House of Commons on Wednesday unanimously approved the recently introduced bill. It now goes to the Senate.
Canada would join Malta and a handful of countries that ban conversion therapy.