Queery: Clarence Fluker
The GLAA honoree answers 20 gay questions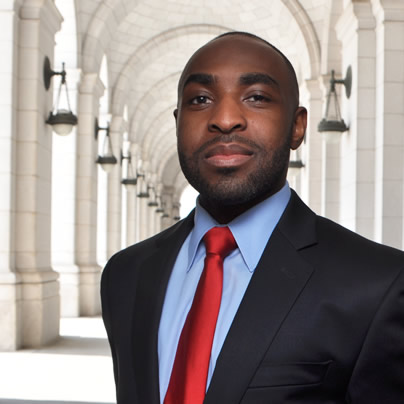 Clarence Fluker came to Washington in summer 2001 to start a master's program at American University and never left.
The Cleveland native started college in Cincinnati but after two years transferred to finish his undergraduate degree in Baltimore. He's been active in LGBT activism work nearly his entire time in Washington. It includes everything from volunteering on the Mayor's Office of GLBT Affairs in the Williams administration, being a former Black Pride president and board member, to eventually taking full-time work in the Fenty administration and now in Mayor Vincent Gray's administration where he's communications and special initiatives director at Serve D.C. — the Mayor's Office on Volunteerism.
For his years of work, he's being honored by the Gay and Lesbian Activists Alliance at its 42nd annual anniversary reception slated for Thursday night at 6:30 p.m. at Washington Plaza Hotel (10 Thomas Circle, N.W.) (get tickets online at glaa.org/anniversary).
"I felt humbled, surprised and excited, all those things at once when I heard," Fluker says. "It's humbling because I know many people who have received it in the past and I've always admired them. It's very humbling to know that my name would be on that list of names, especially because of the work GLAA does. They're really about the business of promoting equality in the District in a serious and meaningful way. … They're one of the groups I most respect because of the way they push forward. They really get into the nitty gritty."
Fluker considers himself fortunate to have worked in various mayoral offices. He says it's not terribly unusual but neither is it common.
"I don't think of it as transferring allegiances because I know former Mayor Fenty and Mayor Gray both had one thing on their mind when they got up each morning and that was to push the city forward in the best way possible," he says.
Fluker lives in D.C.'s Eckington neighborhood in Ward 5 (where he's lived his entire time in Washington) and is single. He enjoys theater, museums, reading biographies, keeping up with politics and pop culture, volunteering, NFL and NBA sports, working out and spending time with friends in his free time.
How long have you been out and who was the hardest person to tell?
I started the coming out process when I was 17. The hardest person to tell turned out to be the person who has been my strongest advocate and one of my best friends, my mother. 
Who's your LGBT hero?
I admire Bayard Rustin, James Baldwin and RuPaul so much it is hard to only pick one. I am inspired by each of them in different ways.
What's Washington's best nightspot, past or present? 
Yesterday, today or tomorrow, the best place to have a good time is anywhere your friends are.
Describe your dream wedding.
My dream wedding is a quiet intimate ceremony with family and close friends who have come together to see me marry a man that is both my lover and best friend. In contrast, the evening reception will be loud and lively, with love, jazz and glamour woven into every detail. Dreams do come true!
What non-LGBT issue are you most passionate about?
I believe that all social justice issues are LGBT issues because LGBT people and our families, friends and communities we live in are diverse. With that said, I am particularly passionate about access to quality education and support for boys and young men of color.
What historical outcome would you change?
In recent history, Al Gore would have been sworn in as president of the United States.
What's been the most memorable pop culture moment of your lifetime?
The most memorable pop culture moment of my lifetime to date has been the death of Michael Jackson. He was a legend and his legacy and influence will be felt for generations in art, music and culture.
On what do you insist?
I insist on kindness. To give and be open to receiving kindness is a way of life.
What was your last Facebook post or Tweet?
It's not what you look at that matters, it's what you see. (Henry David Thoreau)
If your life were a book, what would the title be?
I am currently working on a memoir that explores my relationships with African-American men, straight and gay, and the roles they played in shaping my identity. The manuscript title is "Walking Like A Man."
If science discovered a way to change sexual orientation, what would you do?
Nothing
What do you believe in beyond the physical world? 
I know there is a God. I believe that we are all God's children and in us, we house beautiful spirits. It is our responsibility to let that spirit shine for others to see.
What's your advice for LGBT movement leaders?
Spend some time with Dr. King's "Letter from a Birmingham Jail," the whole thing not just the one quote everyone cites in speeches and uses on plaques.
What would you walk across hot coals for?
Student loan forgiveness.
What LGBT stereotype annoys you most?
That the LGBT community isn't diverse.
What's your favorite LGBT movie?
My favorite LGBT movie is "Punks" written and directed by Patrick Ian Polk. It was the first film I ever saw that showed a romantic relationship between two young black gay men. I fell deeper in love with love after seeing it.
What's the most overrated social custom?
I champion more social customs and traditional etiquette than less.
What trophy or prize do you most covet?
To be old and gray and proud of the life I lived.
What do you wish you'd known at 18?
I wish I had been more aware then of just how much strength I had inside myself.
Why Washington?
We seem to have a fondness for each other.
Canino Dog Boutique offers healthful food, accessories
Cati Sesana opens new store on Belmont Street in Northwest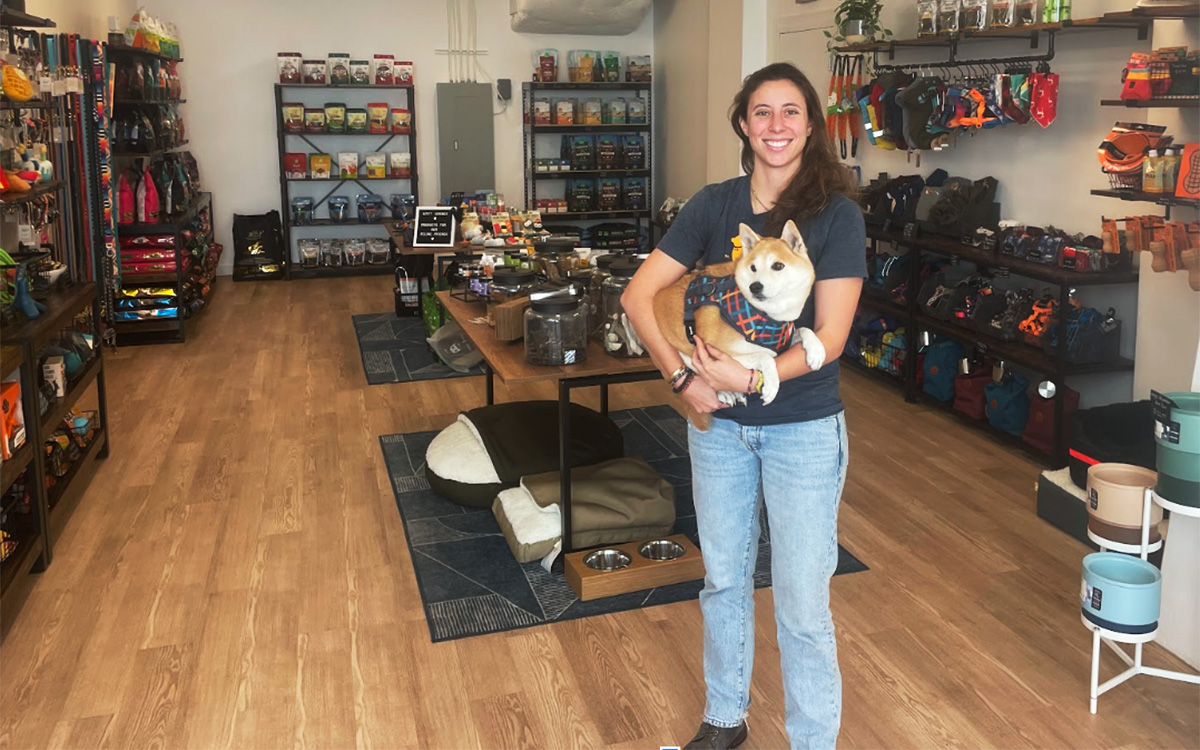 Cati Sesana was sitting at home trying to help her mom find a local shop in D.C. that would have a cute sweater for her dog but couldn't find much outside of the big-box stores. Last month, she opened Canino Dog Boutique to solve the problem.
"I was like 'Let me do some research,' there are shops like this in New York but I don't know of one in D.C.," she said.
However, Sesana had a long journey from researching the pet boutique business to her opening day. Sesana played water polo at George Washington University and majored in music, so she didn't know much about starting a business.
One of her first tasks was figuring out what she was going to sell.
"Initially I was just going to do accessories or apparel and not treats or food," she said. "But I got really deep into pet nutrition and what's going to make your dog live the longest."
She recalled the initial trouble she had with finding food for her dog, Aiko and wanted to eliminate that worry for her customers.
"I only carry two dog food brands, so I kind of get rid of that overwhelming decision-making that's like, 'What do I do? What's right for my dog?' so I only carry brands I know and trust," she said.
As for her apparel and accessories, she only sells products from small and local shops that don't have distribution in major retailers. One of the local shops Sesana purchases from told her that she was their first retailer and that since then, business has improved.
"By shopping here, you're helping other small businesses and it all kind of domino effects," Sesana said.
As a first-time business owner herself, Sesana knows all about the obstacles of trying to get a small business off the ground.
"The biggest challenge was finding a landlord that would give me an opportunity," she said.
Sesana visited spaces in a lot of high foot-traffic shopping areas, like Georgetown and met plenty of landlords who loved her concept but didn't want a first-time business owner.
"I think the pandemic scared landlords from giving smaller businesses a chance, because so many closed," she said. "But then the personality of a neighborhood kind of disintegrates a lot. … Why would I come to 14th Street when I can shop from Lululemon online?"
Finally, Sesana was given a chance for a space just off of 14th Street on Belmont Street. Conveniently located next to Streets Market and across the street from Doozydog! Club.
On Nov. 6 she opened her doors and has worked every day since then. The store is open Monday through Friday, from 10:30 a.m.-2:30 p.m., 4-7 p.m. and on weekend 10:30 a.m. – 4 p.m. Sesana is currently the only employee. 
"I am the company graphic designer, customer service, and dog walker!" she said, motioning to her dog lying in his doggie bed.
After Sesana closes the store, she is out into the night playing the drums in a band.
She says that being a musician has given her the right mentality to get through the long days at her boutique.
"Slow days are tough, but I can zoom out and see the bigger picture," she said.
Canino Dog Boutique is located at 1409 Belmont St NW, Washington, DC 20009
Top tax benefits of homeownership
Mortgage interest, property tax deductions, and more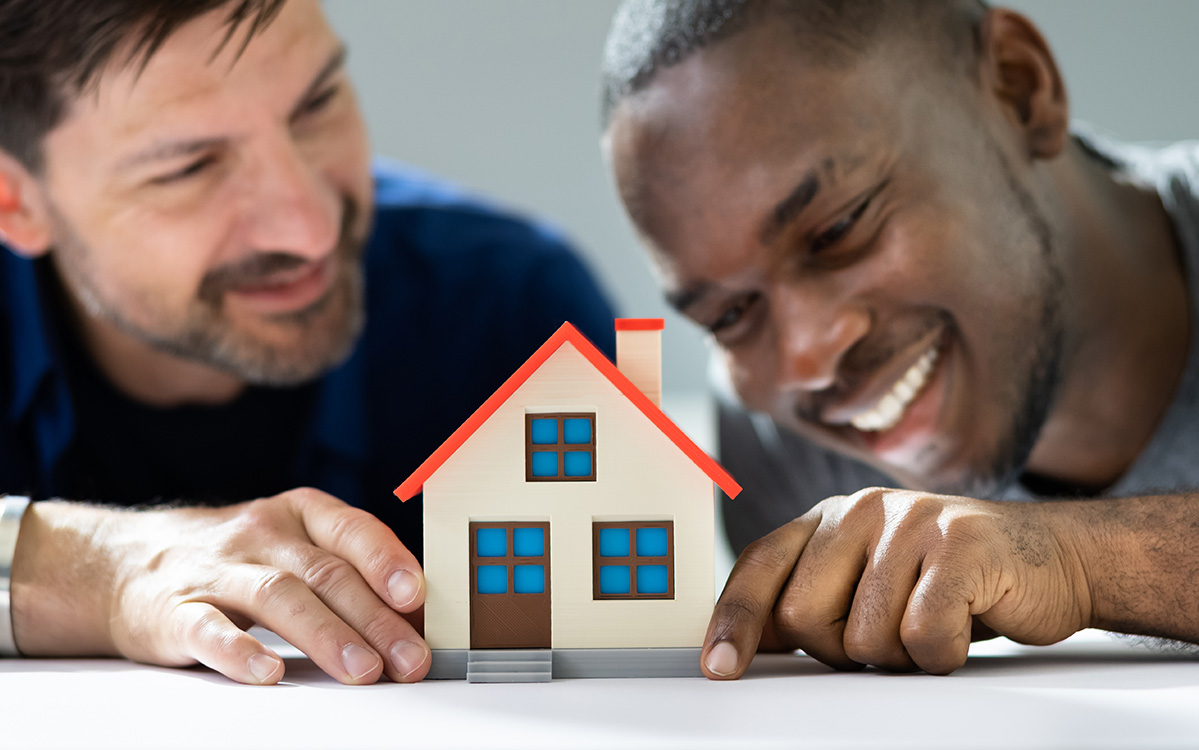 As we are closing out 2023 and getting ready to start 2024, now is a good time to review what tax benefits most homeowners are getting. There are several categories that you can look at to see if you will benefit from being a homeowner. According to RocketMortgage.com, here are some of them:
Mortgage interest. Most newer homeowners are paying more on the interest in their monthly mortgage payment than on the principal, so this could be a big tax benefit.
Home equity loan interest – HELOC (home equity line of credit) loans are like a 2nd mortgage on your home. Many homeowners can use it to make upgrades to their house and interest on these loans is deductible if you used it for that purpose.
Discount points – for those of you that purchased in the last year or so these may apply, as these are the price paid to lower an interest rate on a loan.
Property taxes – depending on where you live, your state and local property taxes may be a big source of tax deductions for you.
Necessary home improvements – even if you did not use a HELOC to improve your home, some of your expenses in this category may be deductible.
Home office expenses – as more and more people are working from home, this should not go unexamined in your search to find tax deductions.
Capital Gains – a capital gain is the difference between the value of a home when you sold it versus when you borrowed it. So, if you sold your home for a significant profit and did not roll over those gains into a new property within a short period of selling the old property, then ask your tax professional up to which amount of these profits are not taxable.
We asked Tina Del Casale ([email protected]), a DMV-area lender with Sandy Spring Bank, what she thought about the tax benefits of homeownership, and here is her answer:
"Most homeowners wish they knew sooner that most every major home improvement can reduce your future capital gains when you are ready to sell your home. While the deduction for a single person is $250,000, and for married couples is $500,000, the DMV has seen property appreciation that outpaces those numbers. So keep ALL your receipts for replacement items like your HVAC, windows, doors, roof, major landscaping and updating bathrooms and kitchens. You will thank me later! Of course most importantly consult a tax adviser for up-to-date information!"
Please don't hesitate to reach out to either of us if you have more questions and happy holidays! Let's get you home for the holidays.
Joseph Hudson is a Realtor with the Rutstein Group of Compass. Reach him at 703-587-0597 or [email protected].
The Importance of Offering Inclusive Family Planning Benefits
How one company helped two dads create their family.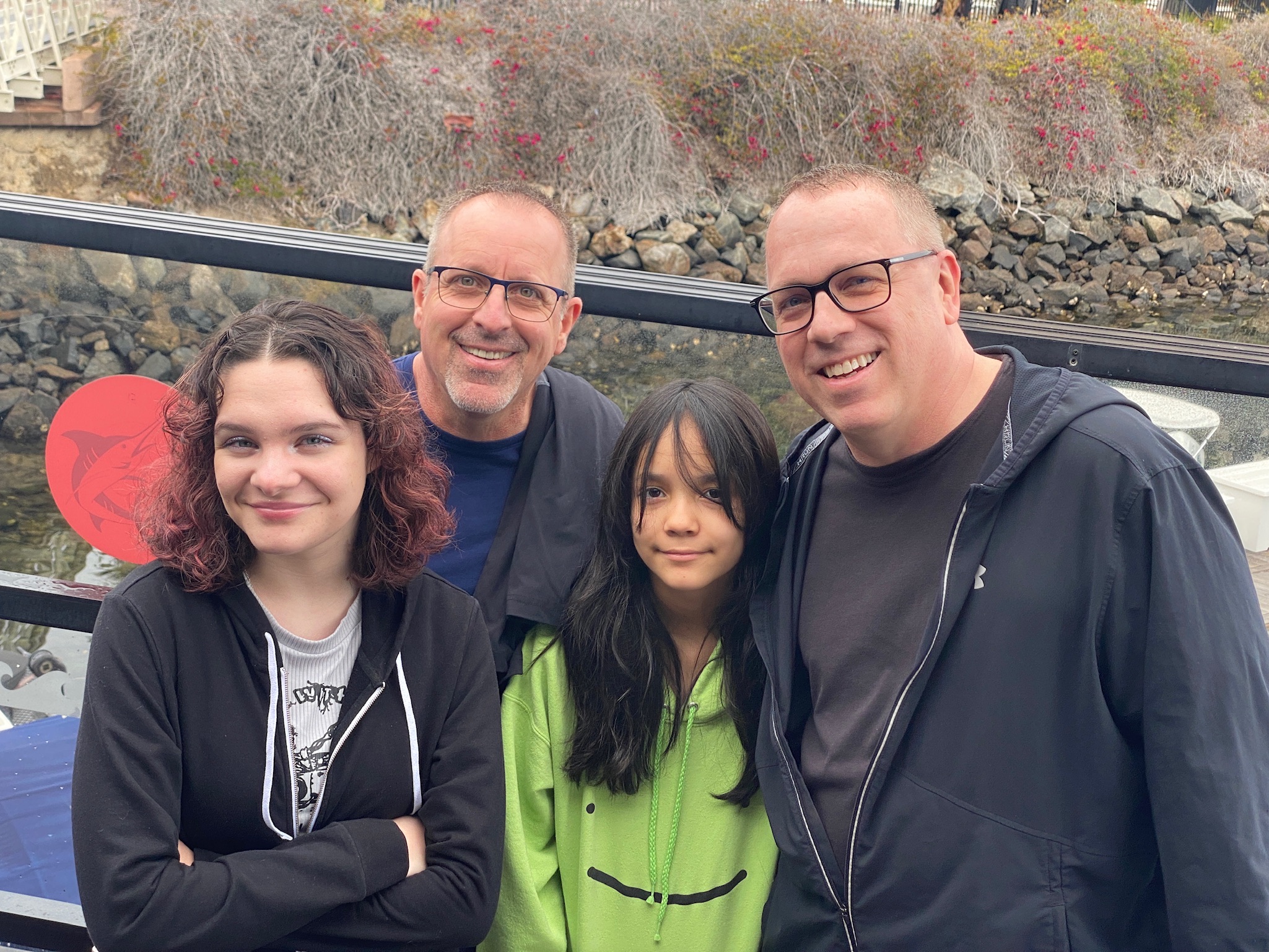 Don Jackson has worked for JPMorgan Chase for more than 30 years. He attributes this longevity in large part to the company's long-standing support of the LGBTQ+ community.
When Jackson and his husband were looking to adopt in 2008, and then again in 2009, the firm helped them navigate the complex process and legal requirements. Given the cost of family planning, finances were also a big concern.
"We had tons of support from family and friends, and thankfully from JPMorgan Chase," said Jackson, a senior leader in Chase's Home Lending business. "But outside of that, we were on own.
"Knowing JPMorgan Chase was willing to subsidize many of our expenses toward adoption took a lot of the stress out of our situation. We had enough stress in other aspects, but it meant everything to us to place some of the financial stress to the side."
A supportive environment
JPMorgan Chase has been at the forefront of LGBTQ+ workplace inclusion for decades. This year marks the 21st year in a row that JPMorgan Chase has scored a perfect 100 on the Human Rights Campaign's annual Corporate Equality Index. The firm is one of only a few companies to receive a perfect score every year since the CEI's inception.
As one of the first Wall Street firms to offer same-sex partner benefits in the U.S., JPMorgan Chase continues to provide a wide range of LGBTQ+ inclusive benefits for employees in the U.S. This includes comprehensive health care, insurance and wellness support, family planning, and transgender healthcare coverage.
Beyond inclusive benefits, JPMorgan Chase has established networks of support for employees to connect with one another and access opportunities to grow and advance in their careers.
The company's PRIDE Business Resource Group has more than 37,000 employee members across 39 countries. PRIDE hosts events and delivers personal development opportunities for LGBTQ+ employees and their allies. Other support networks for LGBTQ+ employees and their families include a Bi+ Council, Gender Expansive Council, Allies Council and LGBTQ+ Families Community.
For Jackson and his family, the LGBTQ+ Families Community has been pivotal. The group provides support and resources for parents, caregivers, and family members of LGBTQ+ children, as well as LGBTQ+ employees who are parents or are looking to build their families.
"What I've always been most proud of throughout my 30 years [working here], is the support and guidance I've received across all levels and teams," Jackson said. "I have never once hidden a single detail of my family, and I'm constantly amazed at how everyone accepts us."
Culture comes first
In 2022, JPMorgan Chase enhanced benefits for employees enrolled in the U.S. medical plan to include more robust gender affirming healthcare. The firm also increased family-building benefits and created a dedicated LGBTQ+ health concierge service, powered by Included Health.
Brad Baumoel, JPMorgan Chase's global head of LGBTQ+ Affairs, says this commitment to LGBTQ+ inclusive benefits goes beyond just checking boxes.
"These resources actually create a workplace culture where all employees feel valued, respected, and are able to bring their authentic selves to work," Baumoel said. "This in turn fosters a sense of belonging, which has a profound impact on employee satisfaction, productivity and overall well-being."
For the LGBTQ+ workforce, knowing your employer has your back can alleviate the stress and anxiety associated with potential discrimination or bias, Baumoel said. "It allows you to focus on your work and thrive in your career."
—
Visit JPMorgan Chase's website to learn more about the firm's commitment to the LGBTQ+ community.