Boy Scouts of America vote to partially end gay ban
Openly gay adult volunteers and leaders still barred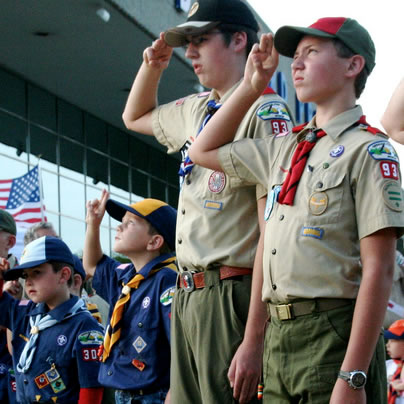 According to ThinkProgress, approximately 61 percent of delegates to the Boy Scouts of America's National Annual Meeting voted Thursday to partially end a policy barring openly gay boy scouts.
The 1,400 delegates were not given the option, however, to lift the prohibition of openly gay adult volunteers and leaders.
"Today's vote is a significant victory for gay youth across the nation and a clear indication that the Boy Scouts' ban on gay adult leaders will also inevitably end," Rich Ferraro, a spokesperson for LGBT media watchdog group GLAAD said in a statement after the vote. "The Boy Scouts of America heard from religious leaders, corporate sponsors and so many Scouting families who want an end to discrimination against gay people, and GLAAD will continue this work with those committed to equality in Scouting until gay parents and adults are able to participate."
The vote comes after months of lobbying on both sides of the issue, with gay advocates pressuring the organization to remove all barriers to involvement for LGBT people — including Eagle Scouts, den mothers and scout masters — while conservative forces have pushed the organization to remain with the current policy.
On Thursday, Washington D.C.-based Family Research Council took out a half-page ad in the Dallas Morning News urging delegates to the 2013 National Annual Meeting to vote against the plan.
"Boy Scouts of America delegates will vote TODAY on a resolution that will introduce open homosexuality into Scouting's ranks and eventually, in all likelihood, into Scouting leadership," the ad reads. "This open letter calls on ALL DELEGATES to VOTE NO on the resolution and thereby preserve Scouting's timeless values and honor 103 years of faithful service to our nation and her boys."
The FRC ad goes on to list five reasons the organization believes that the ban on gays in scouting should be kept, including speculation that 400,000 members will abandon the scouts, citing "massive membership losses" after the organization's Canadian counterpart lifted their own prohibition to gay scouts.
Despite the opposition's virulent protests, prior to the vote, many LGBT advocates were optimistic about the vote's outcome.
"I'm confident, especially now that the BSA leadership is behind the resolution," Ferraro told the Blade earlier on Thursday. "I think it's because of the stories that BSA voting members and Americans have heard over the past years from moms from Ohio and teenagers from California who shouldn't be discriminated against."
The Dallas Voice, earlier Thursday, released a video of a press conference held by LGBT advocates prior to the vote.
Earlier this month, Texas Governor Rick Perry also weighed in on the Boy Scouts controversy, as the Blade reported.
"The fact is, this is a private organization," Perry said. "Their values and principles have worked for a century now, and for pop culture to come in and try to tear that up because it just happens to be the flavor of the month, so to speak, and to tear apart one of the great organizations that have served millions of young men — to help them become men and become great fathers — that is just not appropriate."
Following the affirmative vote, many advocates expressed measured relief that efforts had been partially victorious.
"Today's vote ending discrimination of gay Scouts is truly a historic moment and demonstrates the Boy Scouts of America's commitment to creating a more inclusive organization," Zach Wahls, Eagle Scout and Founder of Scouts for Equality, said in a statement released by GLAAD. "Scouts for Equality is honored to be a part of the movement that has achieved a tremendous victory towards the fight for equality in America and we are proud to call ourselves Scouts. We look forward to the day where we can celebrate inclusion of all members and are committed to continuing our work until that occurs."
Others who had experienced discrimination in the scouts under this policy spoke out after the  vote as well.
"When I was kicked out of the Boy Scouts last April, I was devastated." said Ohio mom Jennifer Tyrrell, who was ousted as leader of her son's Cub Scout pack because she's gay. "Having to look my son, Cruz, in the eye and tell him that our family isn't good enough was one of the hardest things I've ever had to do. Today is truly a watershed moment for me, but even more so for the millions of kids across this country, who will now be allowed to serve in the Scouts without fear of rejection. I'm so proud of how far we've come, but until there's a place for everyone in Scouting, my work will continue."
DOJ urged to investigate threats against providers of transition-related care
Boston-area hospital forced to evacuate in August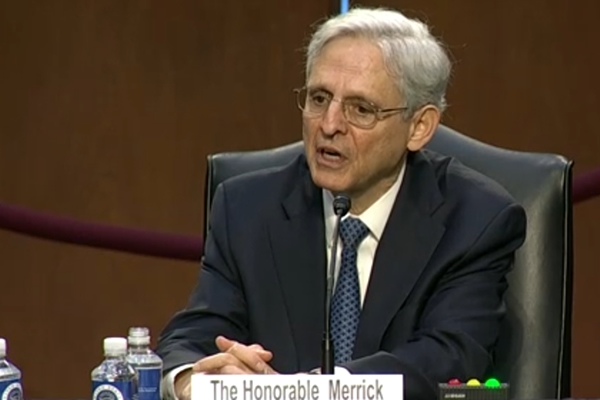 A coalition of major health organizations are calling on U.S. Attorney General Merrick Garland to investigation threats against providers of gender transition-related medical care for youth, asserting ongoing hostility, including bomb threats and threats of personal violence.
The letter, dated Oct. 3, says medical providers are facing threats for providing "evidence-based health care" to youth, which has meant care for gender transitions, such as hormones, puberty blockers and gender reassignment surgery. The targets of these threats, the letter says, are children's hospitals, academic health systems and physicians across the country.
"These coordinated attacks threaten federally protected rights to health care for patients and their families," the letter says. "The attacks are rooted in an intentional campaign of disinformation, where a few high-profile users on social media share false and misleading information targeting individual physicians and hospitals, resulting in a rapid escalation of threats, harassment and disruption of care across multiple jurisdictions."
The letter has an organizational signature from American Academy of Pediatrics, American Medical Association and Children's Hospital Association, listing no names as representatives. According to the letter, the group represent 270,000 physicians and medical students and CHA represents more than 220 children's hospitals across the country.
Major health organizations call on the U.S. Justice Department to take action weeks after Boston Children's Hospital was forced to evacuate over a bomb threat. Authorities later arrested a woman charged with making the after she reportedly phoned in the threat and called the staff "sickos."
The threats, the letter says, have had significant impact on providers and services to patients, including a new mother being prevented from being with her preterm infant because of a bomb threat; the need for increased security at children's hospitals; and staffers facing "increased threats via social media – including to their personal accounts."
A statement from organizations accompanying the letter urges social media companies — including Twitter, TikTok and Meta, which owns Facebook and Instagram — to "do more to prevent coordinated campaigns of disinformation."
Jack Resneck, president of the American Medical Association, said in a statement accompanying the letter "individuals in all workplaces have the right to a safe environment, out of harm's way and free of intimidation or reprisal."
"As physicians, we condemn groups that promote hate-motivated intolerance and toxic misinformation that can lead to grave real-world violence and extremism and jeopardize patients' health outcomes," Resneck said.
The Washington Blade has placed a call in with the Justice Department seeking comment on the letter and the American Medical Association seeking comment on why the letter has organizational signatures as opposed to signatures from any of their representatives.
Youngkin makes additional appointments to Va. LGBTQ+ Advisory Board
Governor plans to revise transgender, nonbinary student guidelines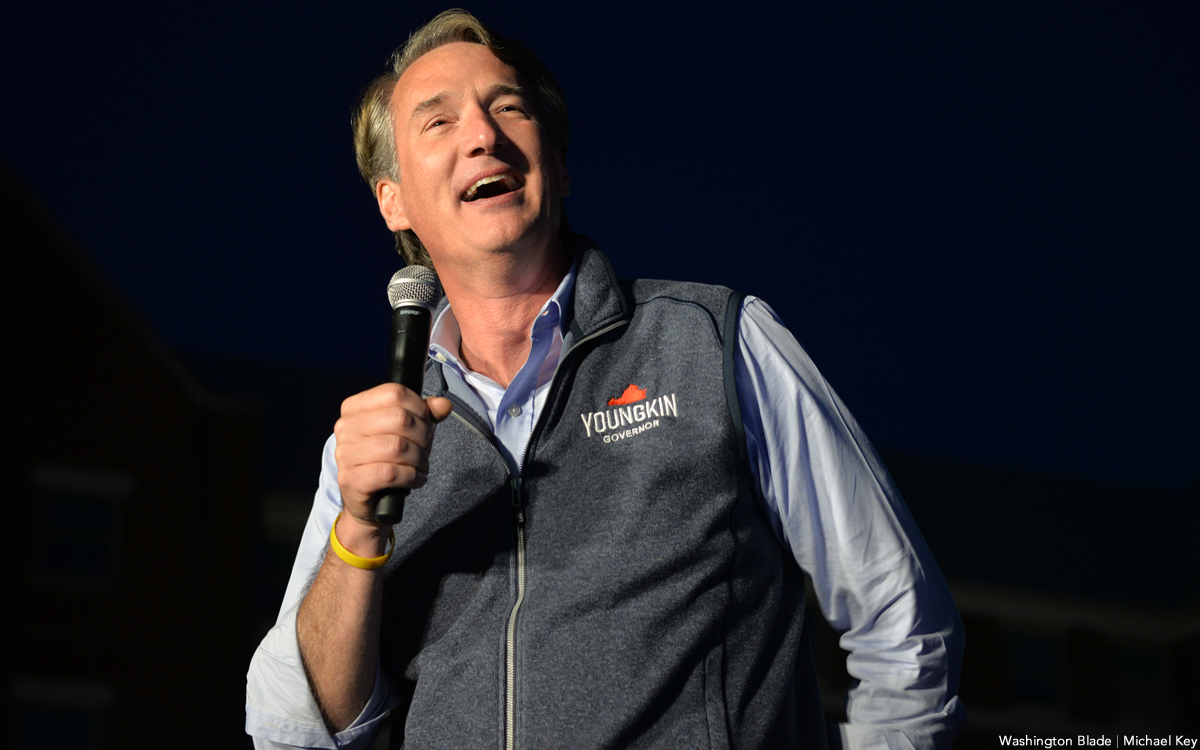 Republican Virginia Gov. Glenn Youngkin on Friday announced the appointment of three people to the Virginia LGBTQ+ Advisory Board.
Youngkin named Kerry Flynn, Jason Geske and Collin J. Hite to the board.
Casey Flores, the president of Log Cabin Republicans of Richmond, in July resigned from the board before his tenure was to begin. The resignation came amid growing criticism over a series of anti-LGBTQ and misogynist comments he made against Vice President Kamala Harris and U.S. Rep. Ted Lieu (D-Calif.), among others.
Youngkin last month announced he plans to revise the Virginia Department of Education's guidelines for transgender and nonbinary students. Thousands of high school students across Virginia on Sept. 27 walked out of class in protest of the planned revision.
Survey shows 72% of Utah residents back same-sex marriage
Troy Williams, executive director of Equality Utah said he's not surprised to see that a majority of Utahns now support marriage equality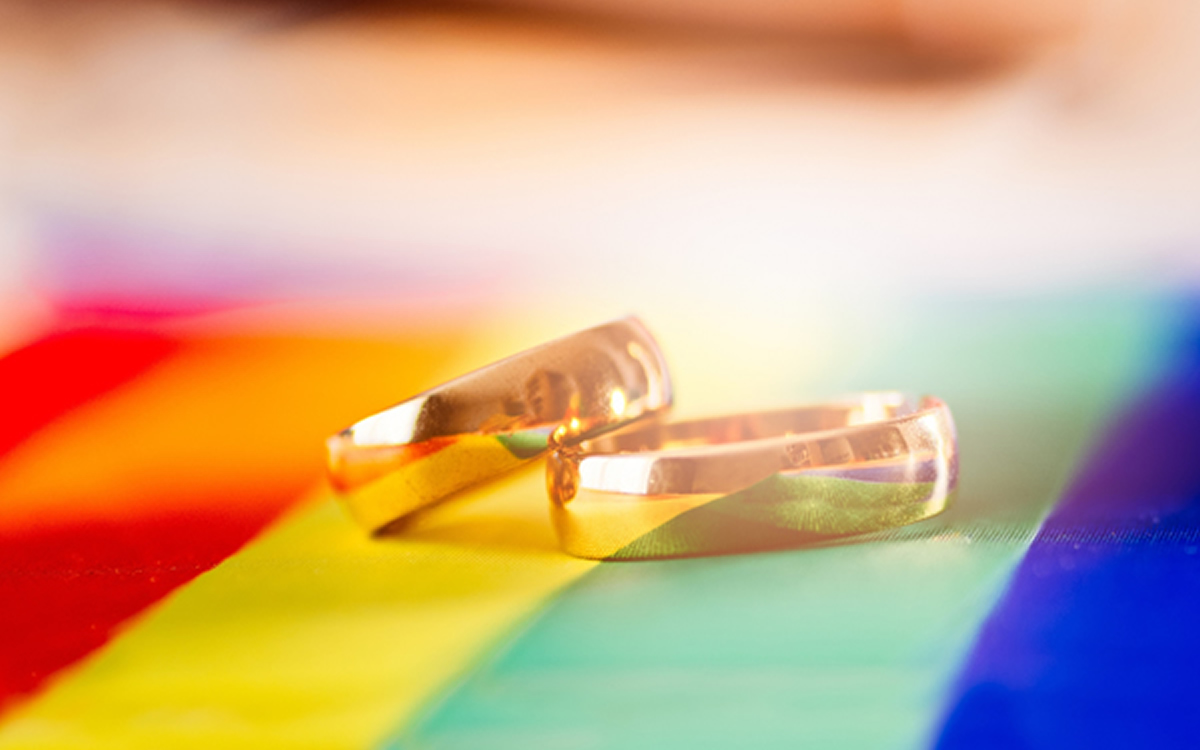 The results of a poll run by the Hinckley Institute of Politics and the Desert News found 72% of Utah's residents agree that marriages between same-sex couples should be recognized by law as valid, with the same rights as cis-gender marriages.
"For a state that less than 20 years ago passed laws and a constitutional amendment prohibiting same-sex marriage, there has been a seismic shift in opinion," said Jason Perry, director of the Hinckley Institute of Politics at the University of Utah.
The Deseret News/Hinckley Institute of Politics survey also found that 23% of those surveyed disagreed, while 5% expressed that they don't know.
The poll shows Utahns are aligned with the nation as a whole on the issue. A Gallup poll in May found 71% of Americans say they support legal same-sex marriage, a new high.
Troy Williams, executive director of Equality Utah, told the Desert News that he's not surprised to see that a majority of Utahns now support marriage equality.
"Utah is a pro-family state, and we recognize that families come in all shapes and sizes. When we see loving, committed couples joining in matrimony, our natural impulse is to support and encourage that love. This gives me great hope for the future," he said.
A new poll shows nearly three-fourths of Utahns support legal same-sex marriage. | By @dennisromboy #utpolhttps://t.co/DBJHHNgmnJ

— Deseret News (@Deseret) September 30, 2022