Calendar through June 6
As Pride Week approaches, get in the spirit with a bevy of events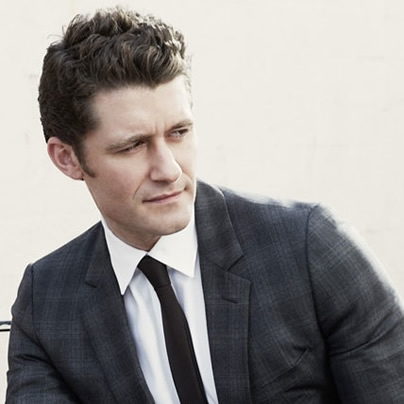 Friday, May 31
The Club (5268 Williamsport Pike, Martinsburg, W.Va.) hosts The Decardeza Dynasty: A Royal Family of Illusion Friday. Doors open at 6 p.m. and the drag show starts at 10:30. The cover is $5, or $20 for unlimited rail and draft beverages from 8:30-midnight. Visit the Facebook event, "The Club: The Decardeza Dynasty," for more details.
Town (2009 8th St., N.W.) hosts Bear Happy Hour Friday from 6-11 p.m. Admission is limited to guests 21 and over. There is no cover charge. For more information, visit towndc.com.
Whitman-Walker Health provides free HIV testing from 10 p.m-12:30 a.m. Friday at Glorious Health Club (2120 West Virginia Ave., N.E.). For more details, visit whitman-walker.org.
The AFI Silver (8633 Colesville Rd., Silver Spring, Md.) hosts the opening screening of "We Steal Secrets: The Story of WikiLeaks" Friday evening (no screening time had been announced by Blade press time). The documentary details Julian Assange's creation of his controversial website and its facilitation of the largest security breach in U.S. history. Visit afi.com/silver for more information.
Trailer:
http://www.youtube.com/watch?v=PUbav0DiwRs
The D.C. Queer Theater Festival continues Friday and Saturday night at Flashpoint Theater (916 G St., N.W.) The festival features six short plays that chronicle joys and hardships faced by the LGBT community, as well as performances by D.C.-based slam poets. Tickets are $15 and the proceeds benefit The D.C. Center for the LGBT Community. For more information and to purchase tickets, visit dcqueertheatrefest.org.
Saturday, June 1
DJ Cottontail spins Saturday at Town (2009 8th St., N.W.), wearing his signature pink rabbit suit. Doors open at 10 p.m. and admission is limited to guests 21 and over. Cover is $8 from 10-11 p.m., and $12 after 11. Visit towndc.com for details.
The Dupont-Kalorama Museums Consortium starts its annual Museum Walk Weekend Saturday from 10 a.m.-4 p.m. The event features free admission to nine neighborhood museums, including The Phillips Collection and Woodrow Wilson House, as well as a variety of special programs. If interested in volunteering, contact Katherine Neill Ridgeley at [email protected]. Visit dkmuseums.com for more information.
The Black Cat (1811 14th St., N.W.) hosts "Hellmouth Happy Hour" Saturday at 7 p.m. One episode of the gay cult classic television show "Buffy The Vampire Slayer" screens and a drink special will be served. Admission is free. Visit blackcatdc.com for details.
Sunday, June 2
The Bachelor's Mill (1104 8th St., S.E.) hosts karaoke Sunday from 9 p.m.-midnight. There will also be pool, video gaming systems and card games. Doors open at 5:30 p.m., and admission is $3 after 9. For more information, visit bachelorsmill.com.
"Love Makes a Family," a traveling exhibit of photos of LGBT families, has its opening reception Sunday evening at 7:45 p.m. at Arlington Central Public Library (1015 N. Quincy Street, Arlington). The exhibit was arranged by the Unitarian Universalist Church of Arlington. The exhibit will be on display during regular library hours throughout June.
The D.C. Center hosts the Stonewall Kickball Drag Ball Game Sunday afternoon from 2-6 p.m. in Stead Park (17th St. & P St., N.W.). Visit thedccenter.org or the event on Facebook for more details.
The Dupont-Kalorama Museums Consortium continues its annual Museum Walk Weekend Sunday from 1-5 p.m. The event features free admission to nine neighborhood museums, including The Phillips Collection and Woodrow Wilson House, as well as a variety of special programs. If interested in volunteering, contact Katherine Neill Ridgeley at [email protected]. Visit dkmuseums.com for more information.
Monday, June 3
Cobalt (1639 R St., N.W.) hosts its weekly "Monday's a total drag [show]!" party starting at 9 p.m. with host Kristina Kelly. $4 vodka specials will be served until close. For more details, visit cobaltdc.com.
Mombian, an award-winning LGBT parenting website, posts all blog entries submitted for the eighth annual Blogging for LGBT Families Day today. The event, held each year during June, is run by Mombian and sponsored by Family Equality Council. The blog posts raise awareness about the diversity of LGBT families and the prejudices they face. Visit mombian.com to view posts and participate.
Tuesday, June 4
Black Fox Lounge (1723 Connecticut Ave., N.W.) features performances by jazz musician Bill "Magic" Lavender Bey from 8-11 p.m. this evening. Admission is free. Visit blackfoxlounge.com for details.
Melissa Ferrick releases her new album "the truth is" today. Known for her indie-rock sound, Ferrick experiments with an alternative-country approach on this album. For more information and to pre-order an autographed copy of "the truth is," visit melissaferrick.com.
Matthew Morrison releases his new album "Where It All Began" today. Partial proceeds for the pre-sale of the album will benefit Human Rights Campaign. Morrison features classic standards, many from Broadway musicals, on the album. For more information, visit matthewmorrison.com.
The D.C. Trans Coalition hosts its monthly planning meeting tonight from 7:30-9 p.m. at Casa Ruby (2822 Georgia Ave., N.W.). For more information, visit dctranscoalition.org.
Wednesday, June 5
Whitman-Walker Health (1701 14th St., N.W.) holds its HIV+ Newly Diagnosed Support Group tonight from 7-8:30 p.m. It's a confidential support group for anyone recently diagnosed with HIV and is inclusive of all genders and sexual orientations. Attendees must call 202-797-3580 or email [email protected] to register. Visit whitman-walker.org for more information.
The Lambda Bridge Club meets tonight at 7:30 p.m. at the Dignity Center (721 8th St., S.E.) for social bridge. No partner needed. Visit lambdadc.org, or call 301-345-1571 for more details.
Bookmen D.C., an informal literature group for gay men, discusses Michael Cunningham's novel "By Nightfall" this evening at 7:30 p.m. at Tenleytown Library (4450 Wisconsin Ave., N.W.). All are welcome. For more information, visit bookmendc.blogspot.com.
The Black Cat (1811 14th St., N.W.) presents "Story League Contest: Gay Love" tonight at 8 p.m. for guests 21 and over. Seven LGBT contestants tell seven-minute stories on their love relationships and four expert judges will decide who wins a $100 prize. Admission is $12. For more information and to pre-submit a story idea, visit blackcatdc.com.
Thursday, June 6
Cobalt (1639 R St., N.W.) hosts a hot body contest from 10 p.m.-2 a.m. tonight to kick off Pride. Contestants can win up to $200 in prizes. Admission is free and $2 rail drinks will be served from 9-11 p.m. Visit cobaltdc.com for details.
Two events are slated for a new book called "Your Queer Career: the Ultimate Career Guide for LGBTQ Job Seekers" by local gay author Riley Folds. Tonight there will be a book launch party and signing from 6-8 p.m. at MOVA Lounge (2204 14th Street, NW). RSVP is requested at [email protected] And on Friday (June 7), Folds will conduct a reading and discussion on the topic at the D.C. Center (1318 U Street, NW) from 6:30-8 p.m. Folds is the founder of Out for Work, a national non-profit dedicated to educating, empowering and preparing LGBT students to transition into the workplace.
Phase 1 (525 8th St., S.E.) features "Rock the Rainbow Karaoke" at 9 p.m. this evening for Pride week. Admission is free and limited to guests 21 and over. For more information, visit the Phase 1 Facebook page or phase1dc.com.
The Fireplace (2161 P St., N.W.) hosts a happy hour today from 1-8 p.m. Admission is free and limited to guests 21 and over and $3 rail liquor drinks and domestic beer will be served. For more details, visit fireplacedc.com.
Trans women banned from track and field, intersex athletes restricted
World Athletics Council policy to go into effect March 31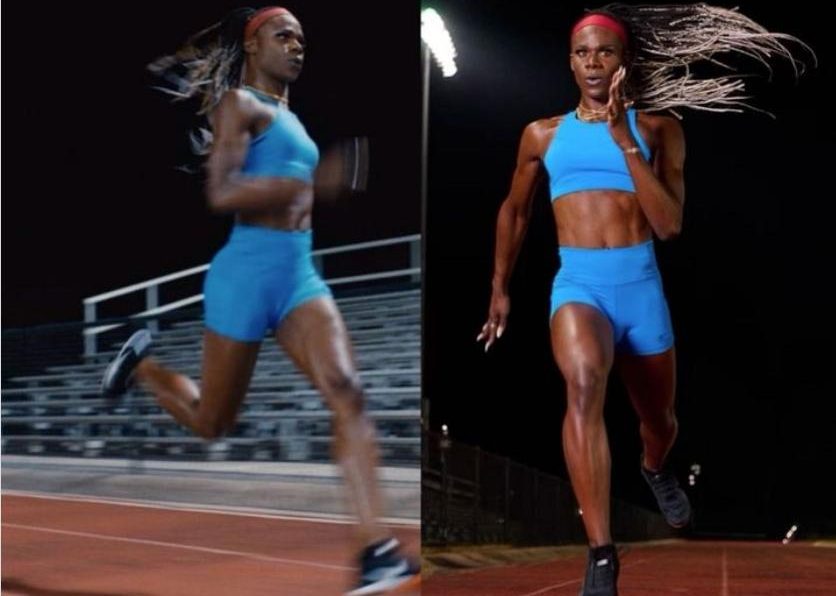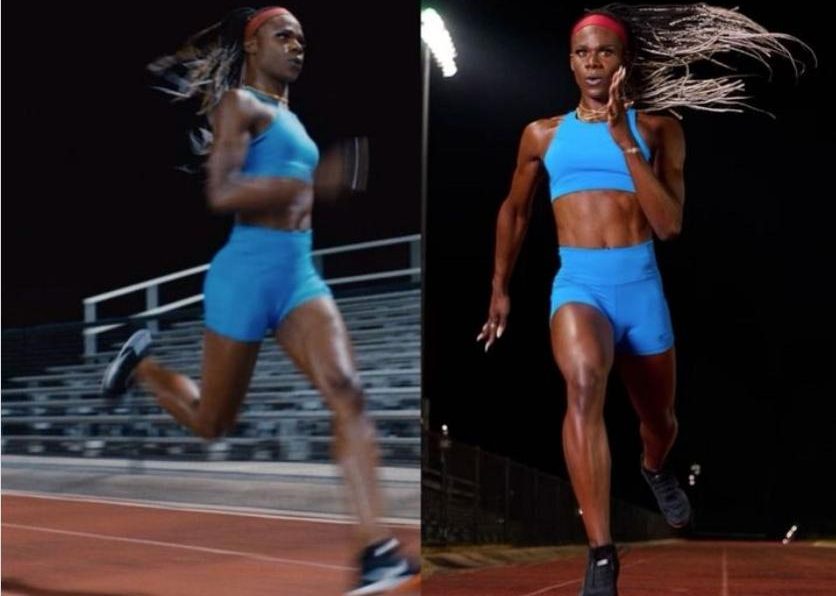 The organization that makes the rules for track and field meets around the world declared Thursday it will bar transgender women who have experienced male puberty from competing, a move that was anticipated following a similar trans ban issued last year by the governing body for world swimming.
As the Associated Press noted, at this moment there are zero trans women competing at the elite level of track and field. But the edict, which the World Athletics Council announced will take effect on the Transgender Day of Visibility, March 31, is crushing news for one hopeful.
In May 2019, CeCé Telfer won the 400m hurdles at the Division II championships and became the first out trans woman to win an NCAA title. She's been training ever since for her shot at the Olympics, despite being ruled ineligible for Beijing at the trials in 2021. The Jamaican-American had set a goal of qualifying for Paris in 2024. But the World Athletics ban ends that dream.
Telfer tweeted Thursday, "It feels as though the world stopped moving."
It feels as though the world stopped moving…

— CeCe Telfer (@CeceTelfer) March 23, 2023
Another ruling by the group will likely mean no shot at the Olympics for another Black woman athlete, two-time gold medalist Caster Semenya. The South African track icon is not trans, but because of her higher than typical testosterone levels, she has been barred from competing in her signature event, the 800m. World Athletics took that from her around the same time Telfer made history, in May 2019.
The group issued an eligibility ruling that prohibits female athletes like Semenya who have Differences in Sexual Development from competing in women's events, from the 400m to one mile (1600m), unless they reduce their testosterone levels. So, Semenya chose to run in longer events than she did previously. She finished 13th in her qualifying heat at 5,000 meters at world championships last year as she worked to adapt to longer distances, in preparation for Paris.
"I'm in the adaptation phase, and my body is starting to fit with it. I'm just enjoying myself at the moment, and things will fall into place at the right time," the South African runner told the AP.
That time may now never come. On Thursday, World Athletics announced athletes who have DSD will have to undergo hormone-suppressing treatment and maintain a testosterone level of below 2.5nmol/L for 24 months, in order to be eligible to compete in any event in the female category.
Semenya vowed following the 2019 ruling that she would never again take any testosterone suppressing medication, terming the rules discriminatory and unfair.
This new rule could impact not only Semenya but also as many as a dozen other elite runners, World Athletics President Sebastian Coe said. Among them, Olympic 200-meter silver medalist Christine Mboma of Namibia, who won a silver medal in Tokyo two years ago but didn't compete last year because of an injury. Mboma has not publicly stated whether she would be willing to undergo hormone therapy.
Like Semenya, Olympic 800-meter silver medalist Francine Niyonsaba of Burundi has said she will not undergo hormone suppression.
Even though Niyonsaba, Mboma and Semenya are not trans like Telfer and former Connecticut high school track athletes Andraya Yearwood and Terry Miller — who have been targeted in federal court by opponents of inclusion — there is one thing all these women have in common: They are all women of color, and all targeted for being too fast because of their natural gifts.
Chicago Blackhawks: No Pride jerseys over Russia concerns
Several of the team's players are Russian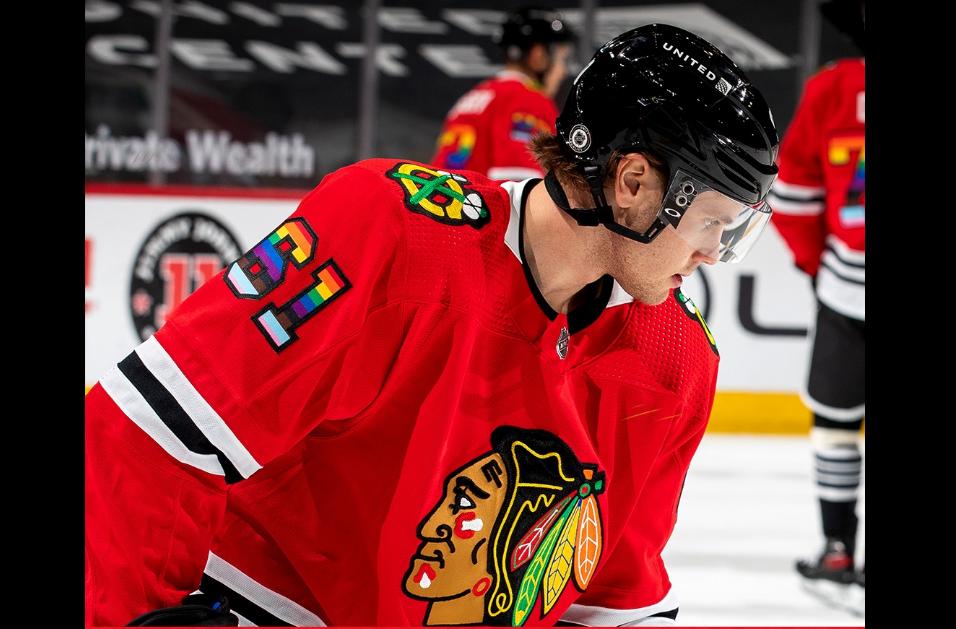 The National Hockey League's Chicago Blackhawks franchise have opted to not wear the team's Pride-themed warmup jerseys before Sunday's Pride Night game against the Vancouver Canucks based on security concerns over the recently expanded Russian law prohibiting mention of LGBTQ rights in Russia the Associated Press reported.
According to the AP, the decision was made by the NHL organization following discussions with security officials within and outside the franchise, according to a person familiar with the situation who spoke to the AP on Wednesday on condition of anonymity because of the sensitivity of the move.
Blackhawks defenseman Nikita Zaitsev is a Moscow native, and there are other players with family in Russia or other connections to the country the AP noted.
The team has participated in the LGBTQ themed part of the 'Hockey is for everyone' campaign and has in previous years set aside recognition for the LGBTQ community in Pride night celebrations.
The Blackhawks will not wear Pride-themed warmup jerseys before Sunday's Pride Night game against Vancouver because of security concerns. https://t.co/33idpM8BDD

— USA TODAY Sports (@usatodaysports) March 23, 2023
While the team will forgo the jerseys, the AP noted that DJs from the LGBTQ community will play before the game and during an intermission, and the Chicago Gay Men's Chorus also is slated to perform. There also are plans to highlight a couple of area businesses with ties to the LGBTQ community.
The decision by the team has sparked outage including Outsports editor Cyd Zeigler, who noted on Twitter that the NHL has an inclusion problem as the Chicago team joins the New York Rangers, who opted not to wear Pride jerseys or use Pride stick tape as part of their Pride night this past January despite previously advertising that plan. The Rangers' Pride Night was held 10 days after Ivan Provorov, the alternate captain for the National Hockey League's Philadelphia Flyers, opted out of participating in the team's Pride Night charity event before the game Tuesday, claiming a religious exemption based on his Russian Orthodox faith.
San Jose Sharks goalie James Reimer didn't take part in the Sharks Pride Night wearing Pride-themed jerseys in support of the LGBTQ community, telling multiple media outlets that support of the LGBTQ community runs counter to his religious beliefs.
Wow! that's insane. The #Blackhawks had no problem supporting Ukraine – with whom Russia is AT WAR -for a game.

But rainbows on Pride Night? "Oh what will Russia think??!?! We better not!"

The @NHL has a very serious LGBT-inclusion problem on its hands.https://t.co/qVAig47zeM https://t.co/QTjZulo8wa

— Cyd Zeigler (@CydZeigler) March 23, 2023
Reading 'Blue Hunger' is like watching a Stanley Kubrick film
Lush, dreamlike, and you won't be able to stop thinking about it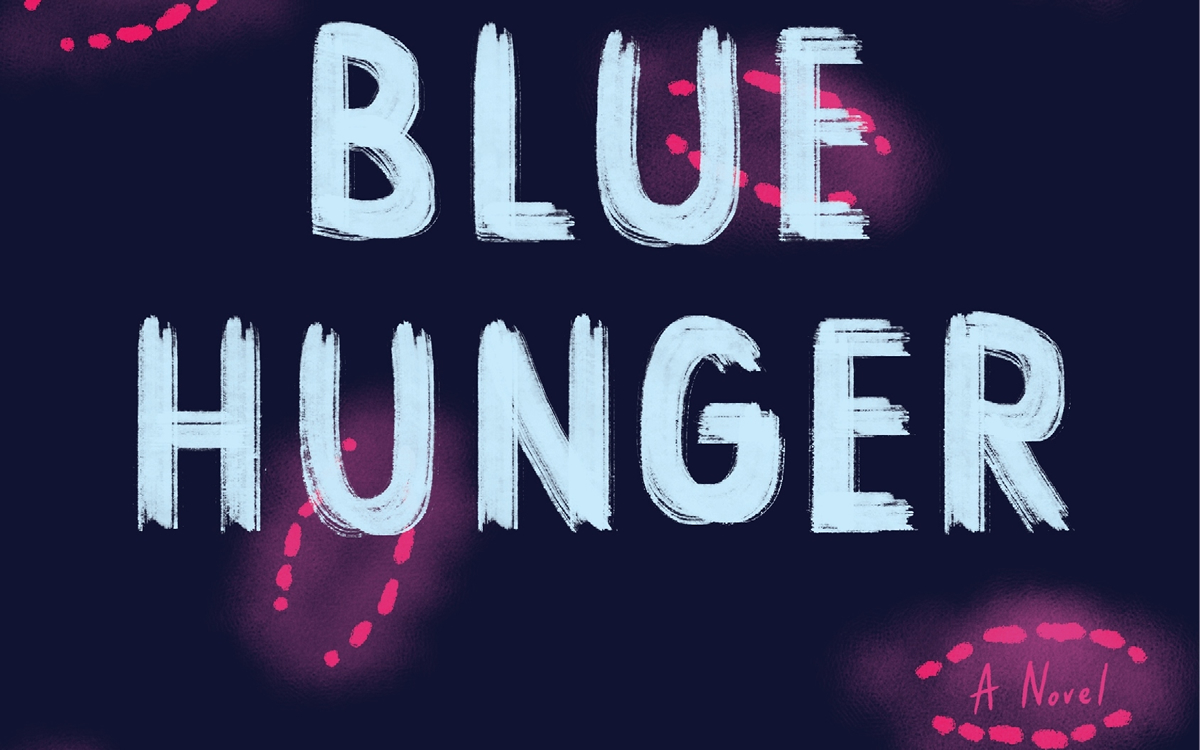 'Blue Hunger'
By Viola Di Grado, translated by Jamie Richards
c.2023, Bloomsbury
$27/ 216 pages
You can't stop thinking about it.
It's been rolling around in your mind since it happened and you can't stop. You replay it over and over, how it started, how it progressed, why it ended. You wonder if it'll happen again and in the new novel "Blue Hunger" by Viola Di Grado, you wonder if you truly want it to.

Shanghai was not her first choice for a place to live. Sometimes, she wasn't really even sure why she came there, except that it was Ruben's dream.
For months and months, he spoke of Shanghai, showed her maps, talked of a life as a chef living in a high-rise apartment, and he taught her a little bit of the language. She never fully understood why Ruben loved China and she never thought to ask before her other half, her twin brother, her only sibling died.
She was brushing her teeth when it happened. Now, weeks later, she was in his favorite city, a teacher of Italian languages in a Chinese culture, alone, friendless. Then she met Xu.
It happened at the nightclub called Poxx and she later wondered, with a thrill, if Xu had been stalking her. Xu claimed that she was a student in the Italian class, but though she was usually good with faces, she didn't remember the slender, "glorious" woman with milk-white skin and luminous eyes.
She did remember the first place she and Xu had sex.
It was a hotel, but Xu liked it outside, too; in public, on sidewalks, in abandoned buildings, and in crowded nightclubs. They took yellow pills together, slept together in Xu's squalid apartment; she told Xu she loved her but never got a reply except that Xu starting biting.
Xu had used her teeth all along but she started biting harder.
Soon, she was bleeding, bruising from Xu's bites, and seeing people in the shadows, and she began to understand that Ruben wouldn't have liked Xu at all.
You know what you want. You're someone with determination. And you may want this book, but there are a few things you'll need to know first.
Reading "Blue Hunger" is like watching a Stanley Kubrick movie. It's surreal, kind of gauzy, and loaded with meanings that are somewhat fuzzy until you've read a paragraph several times – and even then, you're not quite sure about it. Author Viola Di Grado writes of sharp, unfinished mourning with a grief-distracting obsession layered thickly on top, of control and submission, and while the chapters are each brief, they feel too long but not long enough. There are so many questions left dangling within the plot of this story, so many small bits unsaid, but also too much information of the mundane sort. You'll feel somewhat voyeuristic with this book in your hands, until you notice that the sex scenes here are humidly uber-fiery but not very detailed.
Overall, then, "Blue Hunger" is different but compelling, short enough to read twice, quickly. It's lush, dreamlike, and once started, you won't be able to stop thinking about it.
The Blade may receive commissions from qualifying purchases made via this post.