Lesbian student rejects plea in sex-with-minor arrest
Thousands sign petition urging Florida prosecutor to drop case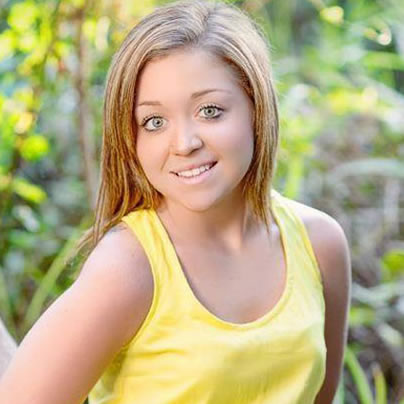 An 18-year-old lesbian arrested in February for having consensual sex with her then 14-year-old girlfriend and high school classmate has rejected an offer by a Florida prosecutor to lower the charge against her in exchange for a guilty plea.
At the advice of her lawyers and parents, Kaitlyn Hunt turned down an offer to plead guilty to third-degree felony child abuse, even though the charge doesn't require her to be listed as a sex offender and the prosecutor promised to recommend she be sentenced to home detention rather than time in prison.
She is currently charged with two counts of lewd or lascivious battery, a second-degree felony that carries a possible sentence of 15 years in prison and lifelong registration as a sex offender.
"Our client is a courageous teenager who is choosing not to accept the current plea offer by the State of Florida," said defense attorneys A. Julia and Joseph Graves in a statement released to the media.
"This is a situation of two teenagers who happen to be of the same sex involved in a relationship," the attorneys said. "If this case involved a boy and a girl, there would be no media attention to this case."
Hunt's decision to reject the plea offer came after more than 100,000 supporters from throughout the U.S. and several other countries signed an online petition initiated by her parents calling for the prosecutor to drop the case.
In response to a campaign started by her father, Steven Hunt Jr., and her mother, Kelley Hunt Smith, about 30,000 supporters joined a Facebook group called Free Kate.
The prosecutor, State Attorney Bruce Colton of Indian River County in central Florida, said his office has no plans to drop the charge. He took exception to claims by Hunt's supporters that Hunt was singled out because of her sexual orientation, saying his office would have filed the same charge if an 18-year-old male had a sexual encounter with a 14-year-old girl.
"If one person is over the age of 18 and the other is between the age of 12 and 16, that's the crime, regardless of the sex of either or both of them," the New York Times quoted Colton as saying.
"The State Attorney's Office tendered an extremely lenient plea offer in this case which would have ensured the defendant avoided any term of incarceration and the stigma of being labeled a sex offender," Colton said in a statement released on May 24. "In fact, in all probability, the defendant would have avoided being a convicted felon."
Hunt's parents and supporters said that under the plea offer, a judge would have the option of rejecting the prosecutor's recommendation and could hand down a sentence of as much as five years in prison.
Colton said the case is now scheduled to go to trial in mid-July. Observers said the younger girl would likely be called as a witness and asked about the intimate details of her sexual relations with Hunt.
Hunt's parents disclosed in a statement posted on Facebook and in the online petition that the arrest of their daughter was initiated by the parents of the younger girl, whose name has been withheld from the public court record because she's a minor.
According to Hunt's parents and lawyers, the other girl's parents contacted the county sheriff's office after learning their daughter was in a romantic relationship with an older girl she met in school and that the relationship involved sex.
"They are out to destroy my daughter because they feel like she 'made' their daughter gay," Hunt's mother, Kelly Hunt Smith, said in the petition.
"They see being gay as wrong and they blame my daughter," she said. "Of course, I see it 100 percent differently. I don't see or label these girls as gay. They are teenagers in high school experimenting with their sexuality – with mutual consent. "
Added Smith, "And even if their daughter is gay, who cares? She is still their daughter."
Hunt's parents and friends point out that Hunt was a member her school's women's basketball team, where she met her girlfriend, and sang in the school choir. They note that at the request of the younger girl's parents, school officials expelled Hunt, preventing her from graduating with her class this year.
An arrest affidavit filed in court says the younger girl told a detective with the Indian River County Sheriff's Office that she and Kaitlyn Hunt began dating in November 2012, three months after Hunt turned 18 in August 2012, and while she was 14 and a freshman. Hunt was a senior, authorities said.
The affidavit says the younger girl told the detective the two began having sexual relations "before Christmas 2012" and the sex continued through January 2013. It says the younger girl disclosed their first sexual encounter took place in a bathroom at Sebastian River High School, where the two went to school.
On at least one occasion, the two had sex in Hunt's bedroom at her parents' home in Sebastian, Fla., a community located near the City of Vero Beach, the affidavit says.
It says that the younger girl cooperated with sheriff's investigators by agreeing to their request that she allow investigators to record a phone conversation she initiated with Hunt. The affidavit says the younger girl asked about their sexual encounters during the conversation, prompting Hunt to acknowledge that the sexual encounters took place.
Based on that "controlled phone call," as the affidavit calls it, the Sheriff's detective arrested Hunt on Feb. 16. It says Hunt waived her Miranda right to remain silent and admitted to the detective that she and the younger girl engaged in consenting sex.
"Your affiant asked Kaitlyn if she knew it was wrong to have sex with [the younger girl] due to [her] being 14 years old," the affidavit says. "Kaitlyn stated she didn't think about it because [the younger girl] acted older."
"This is an outrageous misapplication of the law that will destroy the lives of two high school teenagers while doing nothing to serve justice," said Nadine Smith, executive director of the state LGBT rights group Equality Florida.
"We hold out hope that common sense will prevail and the damage that already has been done will be mitigated by halting any felony prosecution," Smith said in a statement.
"Equality Florida is also reaching out to Florida lawmakers to address the failings of the law that criminalizes high school students and is too often used by parents who object to the race, ethnicity or gender of the schoolmate their teenager is dating," she said.
Federal judge: drag is 'vulgar and lewd,' 'sexualized conduct'
Ruling 'bristles with hostility toward LGBTQ people'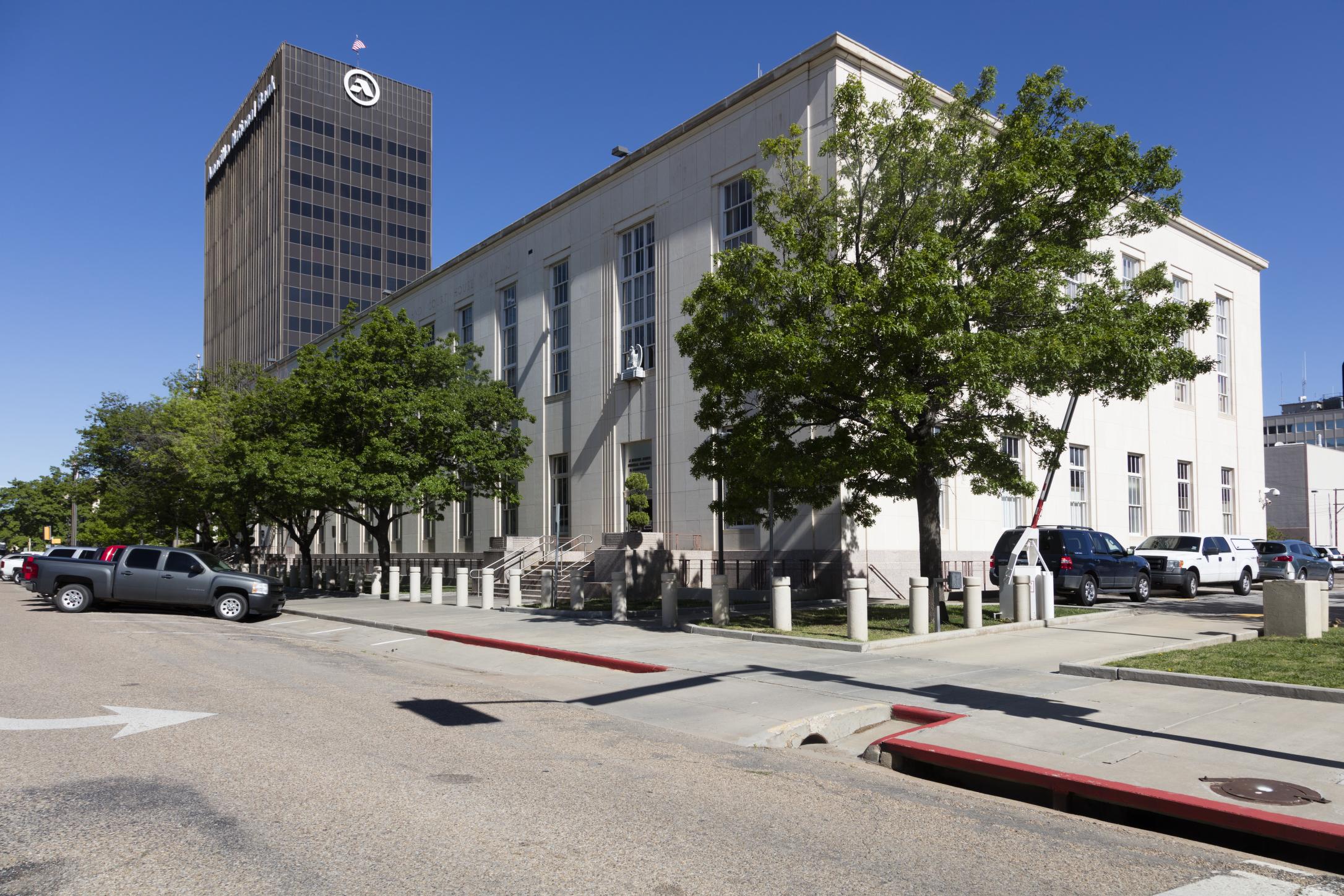 Judge Matthew Kacsmaryk of the U.S. District Court for the Northern District of Texas issued a ruling Thursday denying relief to a group of university students who sought to host a drag show over the objections of their school's president.
A Trump appointed jurist with deep ties to anti-LGBTQ and anti-abortion conservative legal activists, Kacsmaryk argued that drag performances probably do not constitute speech protected by the First Amendment.
As Slate Senior Writer Mark Joseph Stern wrote on X, this conclusion "conflicts with decisions from Texas, Florida, Tennessee and Montana which held that drag is constitutionally protected expression."
"It also bristles with undisguised hostility toward LGBTQ people," he added.
Kacsmaryk's 26-page decision describes drag performances as lewd and licentious, obscene and sexually prurient, despite arguments the plaintiffs had presented about the social, political, and artistic merit of this art form.
Judge Matthew Kacsmaryk refuses to grant relief to Texas college students who may be punished for hosting a drag show.

His condemns drag as "vulgar and lewd" "sexualized conduct" that harms children and is likely unprotected by the First Amendment. https://t.co/UPeolMfGON

— Mark Joseph Stern (@mjs_DC) September 22, 2023
As the Human Rights Campaign recently wrote, "drag artists and the spaces that host their performances have long served as a communal environment for queer expression."
The group added, "It is a form of art and entertainment, but, historically, the performances haven't only served to entertain, but also to truly advance the empowerment and visibility of LGBTQ+ people."
Nevertheless, anti-LGBTQ conservative activists and organizations have perpetuated conspiracy theories about members of the community targeting children for sexual abuse including by bringing them to drag performances.
Among these is a group with ties to the Proud Boys that was cited by Kacsmaryk in his ruling: Gays Against Groomers, an anti-LGBTQ and anti-transgender extremist group, according to the Anti-Defamation League and Southern Poverty Law Center.
Harris to oversee White House Office of Gun Violence Prevention
Goal is to implement and expand upon legislation, executive actions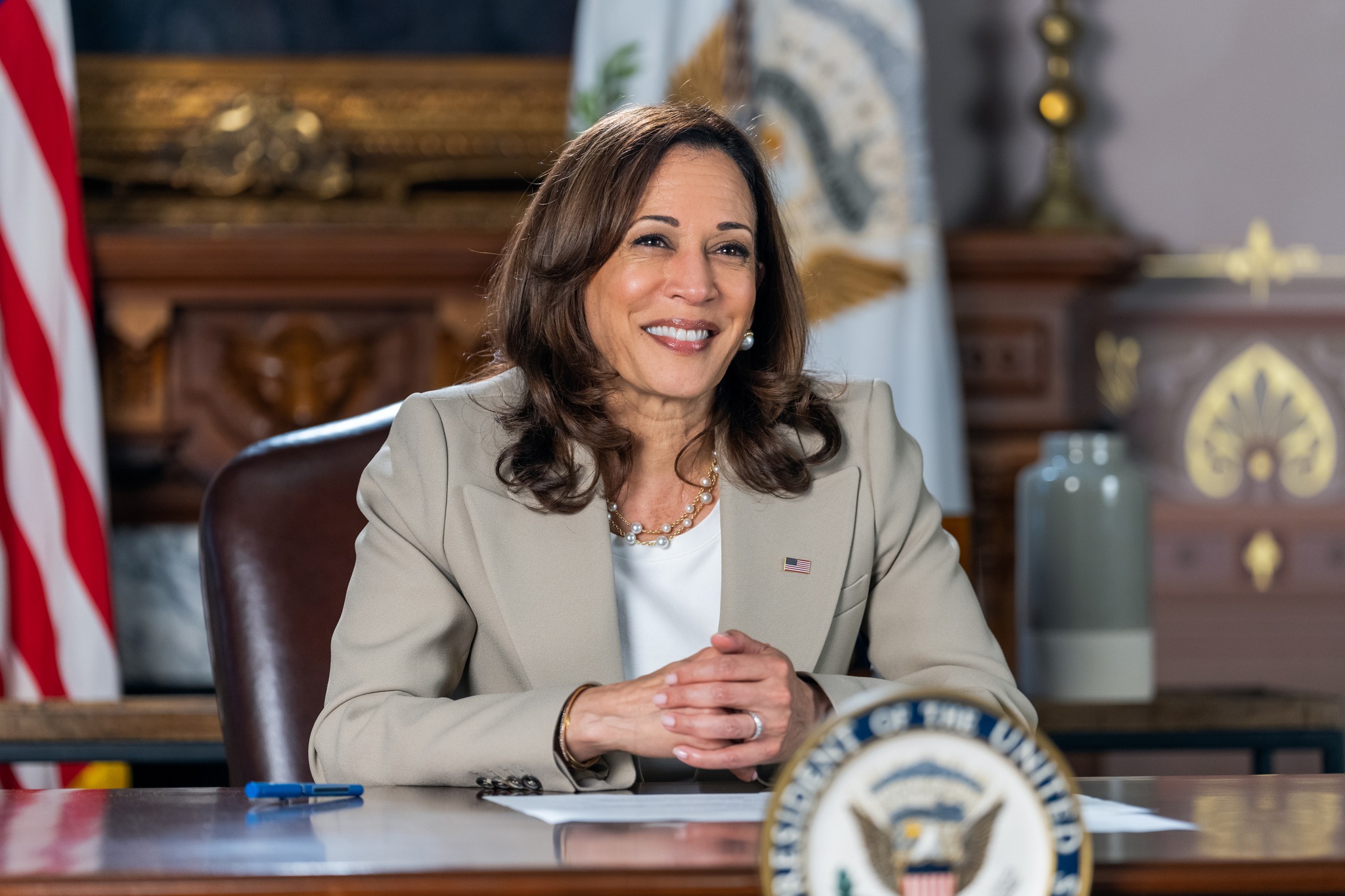 The White House announced Thursday evening that President Joe Biden on Friday will establish the first-ever White House Office of Gun Violence Prevention, to be overseen by Vice President Kamala Harris.
The office will focus on implementing and expanding upon executive and legislative actions, including the Bipartisan Safer Communities Act, "to reduce gun violence, which has ravaged communities across the country."
Serving under Harris will be Stefanie Feldman, "a longtime policy advisor to President Biden on gun violence prevention," and "leading gun violence prevention advocates Greg Jackson and Rob Wilcox."
"Every time I've met with families impacted by gun violence as they mourn their loved ones, and I've met with so many throughout the country, they all have the same message for their elected officials: 'do something,'" Biden said in a statement.
The president noted his signing of last year's bipartisan gun violence prevention law, a flagship legislative accomplishment for the administration, along with his issuance of more executive actions than any president in history to address this problem.
Calling these "just the first steps," Biden said the establishment of the White House Office on Gun Violence Prevention will "build upon these measures and keep Americans safe."
He also urged Congress to do more by passing legislation requiring universal background checks, and baning assault weapons and high capacity magazines.
In a statement, Harris said, "This epidemic of gun violence requires urgent leadership to end the fear and trauma that Americans experience every day."
"The new Office of Gun Violence Prevention will play a critical role in implementing President Biden's and my efforts to reduce violence to the fullest extent under the law," she said, "while also engaging and encouraging Congressional leaders, state and local leaders, and advocates to come together to build upon the meaningful progress that we have made to save lives."
"Our promise to the American people is this: we will not stop working to end the epidemic of gun violence in every community, because we do not have a moment, nor a life to spare," the vice president said.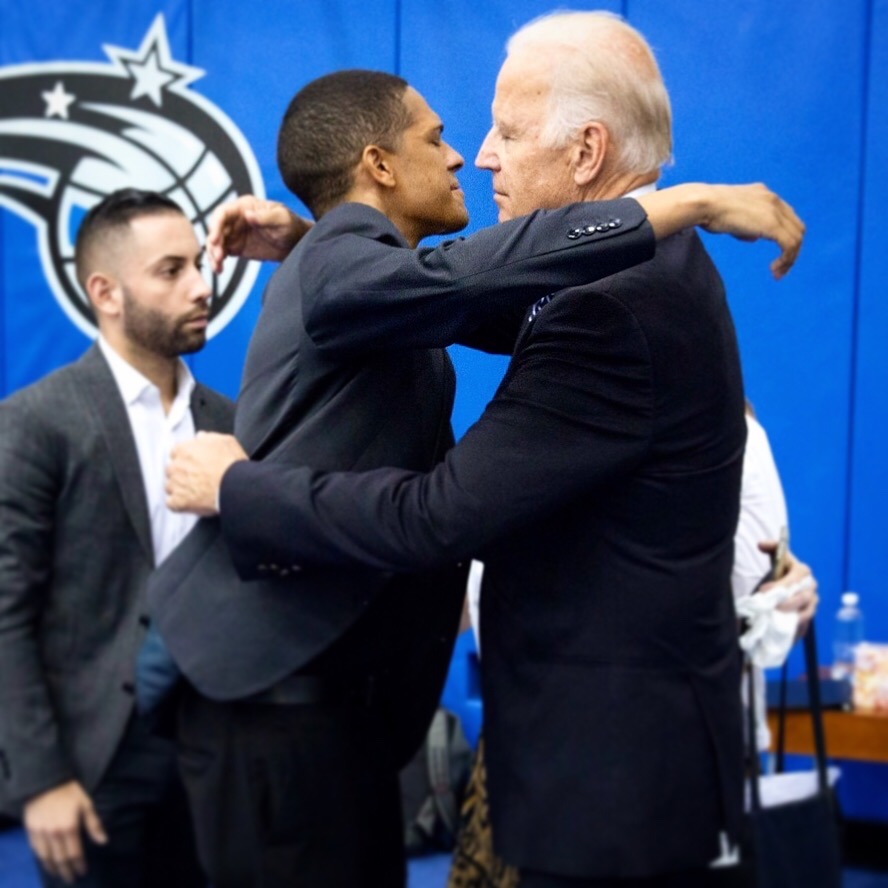 LGBTQ media 'excited' about Press Forward national media funds
Coalition of donors pledges $500 million for local news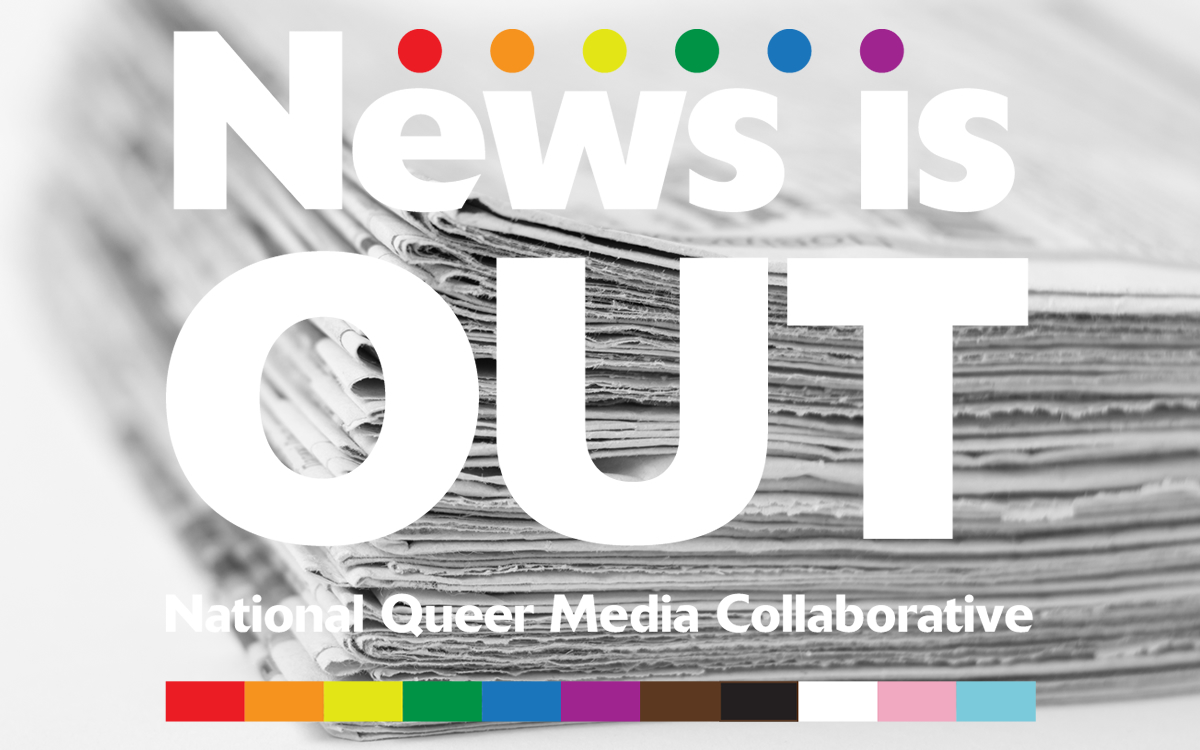 Members of News Is Out, a collaborative of six leading LGBTQ media organizations across the country, have expressed support and excitement about the newly announced national Press Forward effort to support local media in the United States. News Is Out members represent more than 200 years of LGBTQ news and culture coverage, with two member papers starting more than 50 years ago.
"This new effort from foundations, including MacArthur Foundation and Knight Foundation, truly will be a game-changer in the local media space," said Tracy Baim, co-founder of Windy City Times, which is part of a Chicago collaborative that is also advocating for local funding in that city. "Local media are critical to covering issues across the country, from LGBTQ+ and environmental issues to education and criminal justice reform. Philanthropy can provide an important complement to other needed revenues to help local media survive and thrive."
In the U.S., 7.1 percent of adults, or 18 million people, identify as LGBTQ, according to Gallup. About 21 percent of Gen Z identifies as LGBTQ. The media serving this community has been life-saving, resource sharing and an integral part of the movement for LGBTQ equality, News Is Out members said, adding that this media continues to fill a vital information need.
According to the Press Forward announcement, "A coalition of 22 donors announced Press Forward, a national initiative to strengthen communities and democracy by supporting local news and information with an infusion of more than a half-billion dollars over the next five years.
"Press Forward will enhance local journalism at an unprecedented level to re-center local news as a force for community cohesion; support new models and solutions that are ready to scale; and close longstanding inequities in journalism coverage and practice."
The Knight Foundation and the John D. and Catherine T. MacArthur Foundation have been leading the Press Forward effort.
News Is Out is supported in part by a technology grant from the Knight Foundation. The program is called the Queer Media Sustainability Lab
News Is Out is a nearly two-year-old alliance created launched by the Local Media Association, with initial funding from Google News Initiative. The members are Bay Area Reporter, Dallas Voice, Philadelphia Gay News, Washington Blade, Windy City Times and TAGG, a national queer women's magazine.
News Is Out members have collaborated on editorial, business and fundraising opportunities.
"LGBTQ media have always played a critical role in covering and informing our communities," said Lynne Brown, publisher of the Washington Blade. "While we have lost dozens of LGBTQ news media outlets in recent years, those of us who have survived are thriving in 2023. We have done so because we have innovated and sought new forms of revenue. The News Is Out Collaborative has assisted with support that propels us forward."
"LGBTQ+ media is needed now more than ever, as our communities face a backlash across this country," said Leo Cusimano, publisher of the Dallas Voice. "By working together in News Is Out, we have formed a strong alliance to help our members in technology training, editorial collaborations and much more. New funds into this ecosystem will be vital to strengthening the network of local LGBTQ+ media in this country."