Lesbian student rejects plea in sex-with-minor arrest
Thousands sign petition urging Florida prosecutor to drop case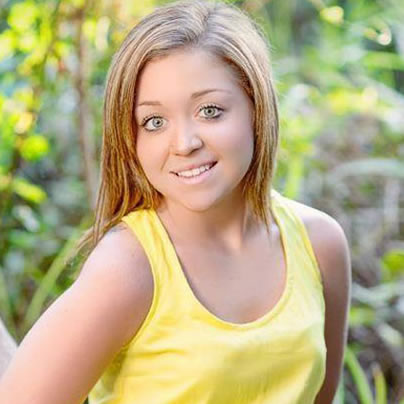 An 18-year-old lesbian arrested in February for having consensual sex with her then 14-year-old girlfriend and high school classmate has rejected an offer by a Florida prosecutor to lower the charge against her in exchange for a guilty plea.
At the advice of her lawyers and parents, Kaitlyn Hunt turned down an offer to plead guilty to third-degree felony child abuse, even though the charge doesn't require her to be listed as a sex offender and the prosecutor promised to recommend she be sentenced to home detention rather than time in prison.
She is currently charged with two counts of lewd or lascivious battery, a second-degree felony that carries a possible sentence of 15 years in prison and lifelong registration as a sex offender.
"Our client is a courageous teenager who is choosing not to accept the current plea offer by the State of Florida," said defense attorneys A. Julia and Joseph Graves in a statement released to the media.
"This is a situation of two teenagers who happen to be of the same sex involved in a relationship," the attorneys said. "If this case involved a boy and a girl, there would be no media attention to this case."
Hunt's decision to reject the plea offer came after more than 100,000 supporters from throughout the U.S. and several other countries signed an online petition initiated by her parents calling for the prosecutor to drop the case.
In response to a campaign started by her father, Steven Hunt Jr., and her mother, Kelley Hunt Smith, about 30,000 supporters joined a Facebook group called Free Kate.
The prosecutor, State Attorney Bruce Colton of Indian River County in central Florida, said his office has no plans to drop the charge. He took exception to claims by Hunt's supporters that Hunt was singled out because of her sexual orientation, saying his office would have filed the same charge if an 18-year-old male had a sexual encounter with a 14-year-old girl.
"If one person is over the age of 18 and the other is between the age of 12 and 16, that's the crime, regardless of the sex of either or both of them," the New York Times quoted Colton as saying.
"The State Attorney's Office tendered an extremely lenient plea offer in this case which would have ensured the defendant avoided any term of incarceration and the stigma of being labeled a sex offender," Colton said in a statement released on May 24. "In fact, in all probability, the defendant would have avoided being a convicted felon."
Hunt's parents and supporters said that under the plea offer, a judge would have the option of rejecting the prosecutor's recommendation and could hand down a sentence of as much as five years in prison.
Colton said the case is now scheduled to go to trial in mid-July. Observers said the younger girl would likely be called as a witness and asked about the intimate details of her sexual relations with Hunt.
Hunt's parents disclosed in a statement posted on Facebook and in the online petition that the arrest of their daughter was initiated by the parents of the younger girl, whose name has been withheld from the public court record because she's a minor.
According to Hunt's parents and lawyers, the other girl's parents contacted the county sheriff's office after learning their daughter was in a romantic relationship with an older girl she met in school and that the relationship involved sex.
"They are out to destroy my daughter because they feel like she 'made' their daughter gay," Hunt's mother, Kelly Hunt Smith, said in the petition.
"They see being gay as wrong and they blame my daughter," she said. "Of course, I see it 100 percent differently. I don't see or label these girls as gay. They are teenagers in high school experimenting with their sexuality – with mutual consent. "
Added Smith, "And even if their daughter is gay, who cares? She is still their daughter."
Hunt's parents and friends point out that Hunt was a member her school's women's basketball team, where she met her girlfriend, and sang in the school choir. They note that at the request of the younger girl's parents, school officials expelled Hunt, preventing her from graduating with her class this year.
An arrest affidavit filed in court says the younger girl told a detective with the Indian River County Sheriff's Office that she and Kaitlyn Hunt began dating in November 2012, three months after Hunt turned 18 in August 2012, and while she was 14 and a freshman. Hunt was a senior, authorities said.
The affidavit says the younger girl told the detective the two began having sexual relations "before Christmas 2012" and the sex continued through January 2013. It says the younger girl disclosed their first sexual encounter took place in a bathroom at Sebastian River High School, where the two went to school.
On at least one occasion, the two had sex in Hunt's bedroom at her parents' home in Sebastian, Fla., a community located near the City of Vero Beach, the affidavit says.
It says that the younger girl cooperated with sheriff's investigators by agreeing to their request that she allow investigators to record a phone conversation she initiated with Hunt. The affidavit says the younger girl asked about their sexual encounters during the conversation, prompting Hunt to acknowledge that the sexual encounters took place.
Based on that "controlled phone call," as the affidavit calls it, the Sheriff's detective arrested Hunt on Feb. 16. It says Hunt waived her Miranda right to remain silent and admitted to the detective that she and the younger girl engaged in consenting sex.
"Your affiant asked Kaitlyn if she knew it was wrong to have sex with [the younger girl] due to [her] being 14 years old," the affidavit says. "Kaitlyn stated she didn't think about it because [the younger girl] acted older."
"This is an outrageous misapplication of the law that will destroy the lives of two high school teenagers while doing nothing to serve justice," said Nadine Smith, executive director of the state LGBT rights group Equality Florida.
"We hold out hope that common sense will prevail and the damage that already has been done will be mitigated by halting any felony prosecution," Smith said in a statement.
"Equality Florida is also reaching out to Florida lawmakers to address the failings of the law that criminalizes high school students and is too often used by parents who object to the race, ethnicity or gender of the schoolmate their teenager is dating," she said.
Texas to resume abuse investigations into families with trans children
"To be clear the Supreme Court has not directed Commissioner Masters & DFPS to continue investigating parents of trans youth for child abuse"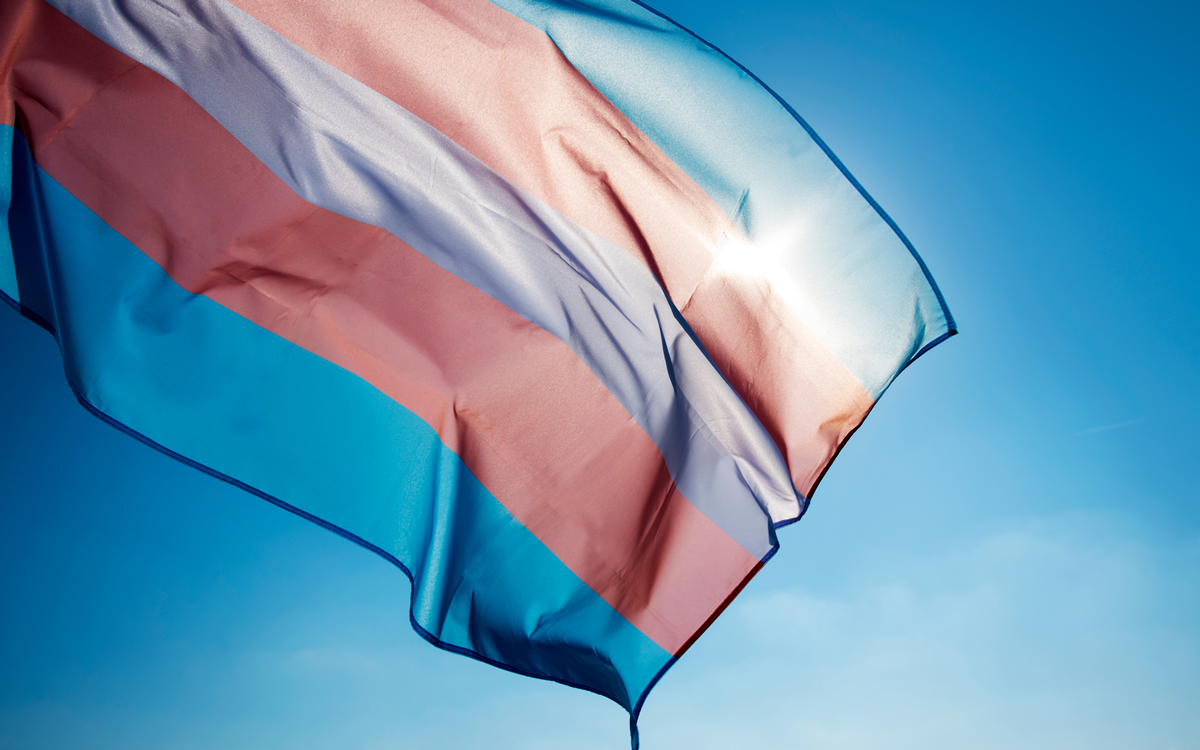 In a statement issued Thursday, the Texas Department of Family and Protective Services (DFPS) agency announced that it will resume abuse investigations into families with transgender kids.
"DFPS treats all reports of abuse, neglect, and exploitation seriously and will continue to investigate each to the full extent of the law," the statement read.
The Dallas Morning News reported that the DFPS statement, while not addressing the investigations into medical treatments for trans youth, indirectly indicated that these probes will now continue.
Current state law does not explicitly define gender affirming medical treatments, such as puberty blockers and hormone therapy as child abuse. A DFPS spokesman did not comment when asked if the agency plans to continue investigating such treatments as child abuse, the Dallas Morning News noted.
The Texas Supreme Court ruled last week that DFPS can continue to investigate families in the state who provide medically necessary care for their Trans children, excluding the parties in the litigation that brought the matter forward in a lawsuit filed in March.
In its decision, the court emphasized that neither Attorney General Paxton nor Governor Abbott has the power or authority to direct DFPS to investigate the provision of medically necessary lifesaving health care for transgender youth as child abuse. But the court limited the order blocking all investigations to the specific plaintiffs who filed suit.
Trans activist Landon Richie who has been deeply involved in the efforts to mitigate the anti-trans actions by Texas lawmakers and has led protests against the transphobic actions by Texas Governor Greg Abbott and Attorney General Ken Paxton told the Blade:
"To be clear, the Texas Supreme Court has not directed Commissioner Masters and DFPS to continue investigating parents of trans youth for child abuse. While the decision means now only the named plaintiffs in the lawsuit have protection, it reiterates that Attorney General Paxton's opinion and Governor Abbott's letter are not binding and not enforceable, meaning DFPS's actions moving forward are at the discretion of Commissioner Masters only and not the state leadership's directives. The Texas Supreme Court allowing for the district court to provide a temporary injunction is a good sign for people's protection.
It bears reminding families in Texas and around the country that today's decision (and yesterday's regarding gender-affirming care at UT Southwestern and Texas Children's) reaffirms what we already know: opinions are only opinions and the people in power cannot abuse that power to abuse trans people. We know decisions can change at a moment's notice and that this fight will take years, but to our families and communities under attack, please remain strong and take a moment to breathe. We're in this together. "
An employee of DFPS who was a litigant in the lawsuit is represented by the ACLU of Texas.
Brian Klosterboer, an attorney with the ACLU of Texas who is on the team representing that unnamed employee, said the state's decision to reopen the cases is unfortunate and unlawful. He said his team believes that the high court's decision removes any responsibility for Texans to report trans youth getting treatments, the Dallas Morning News reported.
"We are going to be closely monitoring what the agency does. We would encourage families that have any reason to believe that they have an investigation to seek legal help," Klosterboer said.
"Abbott's letter and Paxton's opinion did not change Texas law," he added. "Gender affirming health care is still legal in all 50 states."
"Don't Say Gay" student leader says school stopping run for student leadership
Jack Petocz organized a state-wide student protest against Florida's "Don't Say Gay" bill & annoyed administrators suspended him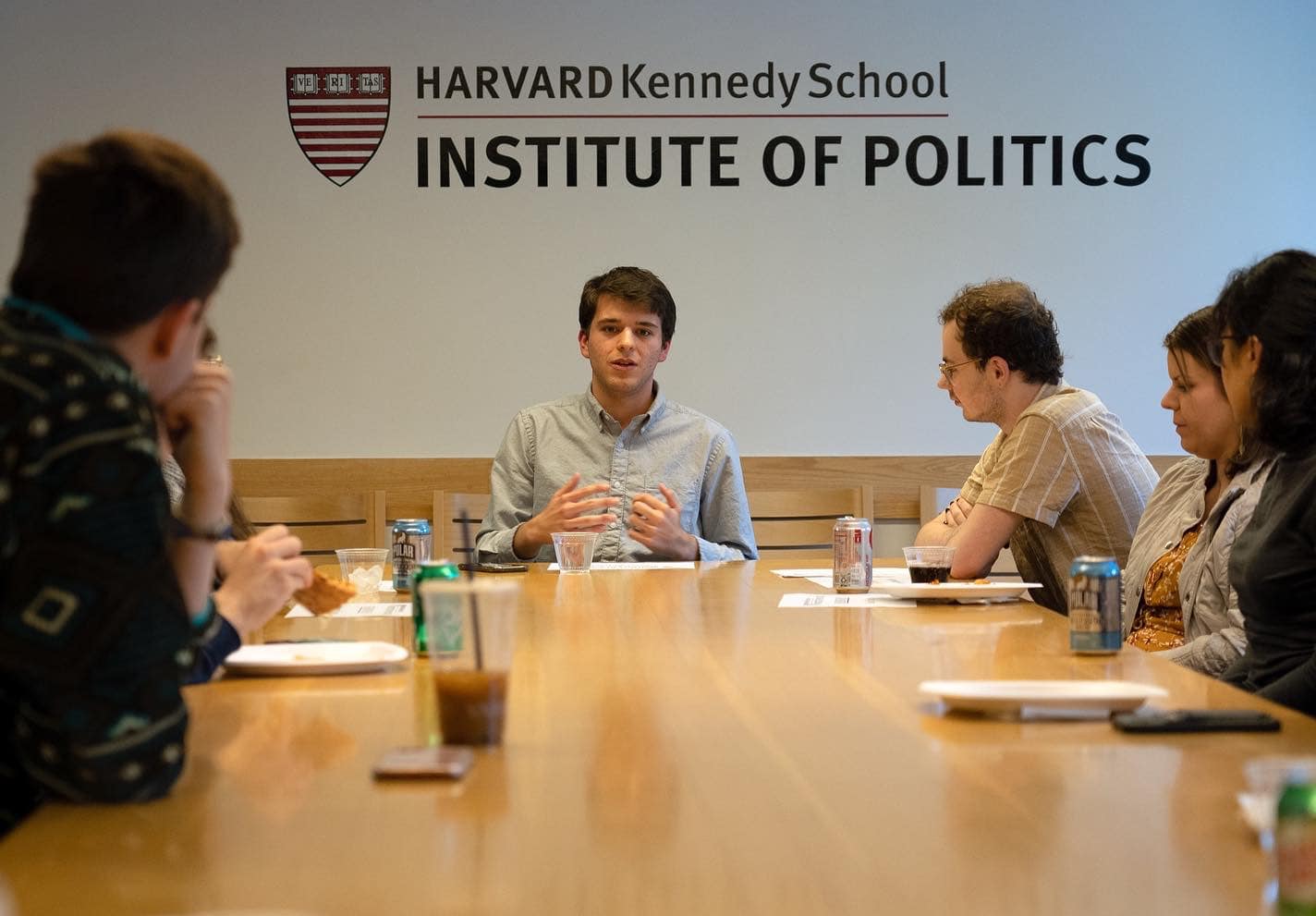 Jack Petocz, a Flagler Palm Coast High School junior, organized a state-wide student protest against Florida's "Don't Say Gay" bill this past March, and at his school, annoyed administrators suspended him.
On Tuesday, Petocz said that the school's disciplinary action is now preventing him from running for senior class president.
"When I returned, the administration assured me that no further disciplinary action would be taken. A month later, they broke this verbal agreement and placed a level 3 referral on my record. Now, due to this high level of discipline, I am being prevented from running for senior class president. I am continuing to be punished for standing up for my identity and against widespread hatred."
The suspension over the student walkout became a viral moment that propelled the 17-year-old into the national spotlight and into the national discourse over a spate of harsh laws targeting the LGBTQ+ community.
17-year-old Cameron Driggers, a student LGBTQ+ activist-organizer of the group Recall Flagler County School Board and co-leader of the walk-out, his friend's suspension inspired him to create a petition on Change.org to pressure Flagler Palm Coast High School Principal Greg Schwartz to rescind his seemingly arbitrary decision to suspend Petocz.
One protest at the school over its suspension of Petocz brought together a grizzled and proud Out gay U.S. Marine Corps veteran accompanied by his fellow vets, who alongside with Driggers and the other young adolescent activists protested in a rally in front of the school at the same time Petocz and his father were inside meeting with Flagler Palm Coast High School Principal Greg Schwartz, hoping to get him to rescind his seemingly arbitrary decision to suspend Petocz.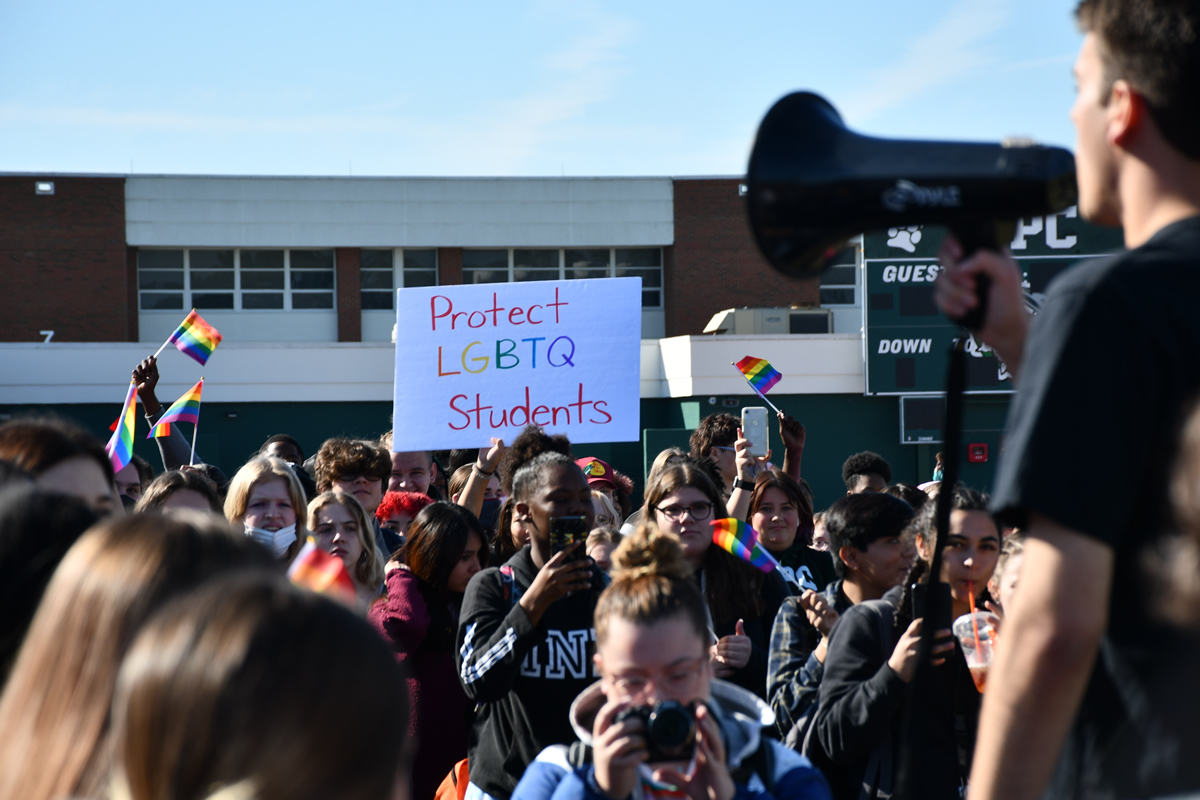 Later on during the day Driggers posted to the Change.org petition the news that Principal Schwartz had backed off.
"Recall FCSB is pleased to announce that Jack's suspension has ended and he is back on-campus. We are grateful for the thousands of people around the globe that shared, tweeted and protested in support of Jack, the organizer behind the state-wide Don't Say Gay Walkout. Over 7500 signatures were collected on a condemnation of Principal Greg Schwartz' conduct last Thursday. With Jack back on campus, Recall FCSB will continue to empower student leaders in and out of school," Driggers wrote.
Principal Schwartz also committed to removing the 'disciplinary action' from Petocz's school record.
On Tuesday, Petocz announced that Principal Schwartz and other school officials are barring him from running for an elected student office.
My name is Jack Petocz. I am the high school junior who led walkouts in opposition to the "Don't Say Gay" bill and was suspended for passing out pride flags. Now, I'm being prevented from running for senior class president. No matter what, I won't stop fighting for my community. pic.twitter.com/5lG6EYIXo2

— Jack Petocz (@Jack_Petocz) May 17, 2022
In response to the news, PEN America issued the following statement from Jonathan Friedman, director of the Free Expression and Education program:
"By going back on their word and imposing a red mark on Jack Petocz's disciplinary record, the Flagler Palm Coast High School administration appears bent on retaliating against him for organizing the walkout against the 'Don't Say Gay' bill. This is unconscionable. Jack exercised his right to protest as a citizen, and he led the walkout with the school's approval. No student ought to be intimidated or punished by school authorities for their political speech, and the school already told him he would not be disciplined. This is especially troubling alongside news of other efforts to censor or intimidate students raising their voices for LGBTQ+ rights across Florida. The leaders of Flagler Palm Coast High School should remove this infraction from his record so that he can run for class president just like any other student."
On Twitter, Petocz urged people to contact his school to get officials to reverse this latest decision.
If you want to help me fight, click the link below to send an email to administrators and the superintendent of my district. It's ridiculous queer kids have to be punished while fighting for our rights. https://t.co/oBOKZDLavb

— Jack Petocz (@Jack_Petocz) May 17, 2022
History making win- Out Lesbian could be Oregon's next governor
"This will be a three-way race for the highest office in our state, and this will be an election unlike anything any of us have ever seen"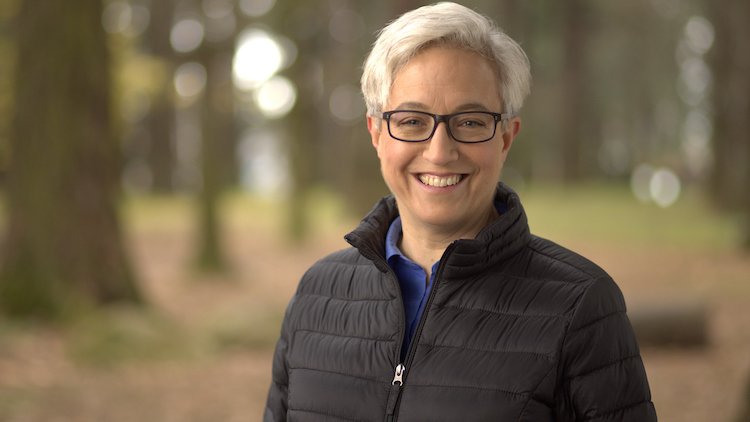 The Democratic gubernatorial primary Tuesday win by Oregon Speaker of the House Tina Kotek, who had announced her run for the governor's seat to replace incumbent Democratic Governor Kate Brown, who is term limited last September 1st, 2021, positions her to become the first Out Lesbian governor in the nation should she win the general election in November.
Kotek's win comes during an uptick in the elections nationwide as more candidates running for office identify as LGBTQ". More than 600 LGBTQ candidates are on ballots this year, according to the LGBTQ Victory Fund.
According to the Victory Fund, at least 101 people ran or are running for the U.S. Senate or U.S. House – with 96 still actively running as of February 21, 2022. That marks a 16.1 percent increase in LGBTQ Congressional candidates compared to the 2020 election cycle, when 87 people ran.
Speaking to her supporters after it became clear she had won over Oregon Treasurer Tobias Read, who was polling second among Oregonian progressives, "This will be a three-way race for the highest office in our state, and this will be an election unlike anything any of us have ever seen," Kotek said.
Republican state legislator Christine Drazan along with an independent candidate, Betsy Johnson are slated to be on the November ballot.
Last Fall when she announced her candidacy, she said, "I am running for Governor because I know that, together, we can reckon with the legacies of injustice and inequality to build a great future for Oregon." She also noted, "Oregonians are living through a devastating pandemic, the intensifying impacts of climate change, and the economic disruptions that leave too many behind. We must get past the politics of division and focus on making real, meaningful progress for families across our state."
"A victory for Tina would shatter a lavender ceiling and be a milestone moment in LGBTQ political history, yet she is running not to make history, but because there are few people as prepared and qualified to serve as Oregon's governor," said Mayor Annise Parker, President & CEO of LGBTQ Victory Fund. "Under Tina's leadership, Oregon has led in passing legislation to improve roads and education, raise the minimum wage and ensure all residents are treated fairly and equally. As governor, Tina will make Oregon a role model for the nation."