June 5, 2013 at 6:00 pm EDT | by Sue Goodhart
Homebuyers don't disappear in summer
Memorial Day Weekend marked the unofficial beginning of summer. After a very busy spring market, we at The Goodhart Group are refocusing our attention on the infamous "Summer Buyer."
The Summer Buyer is a phenomenon that changes each year and that many real estate agents have never fully grasped. Often both real estate professionals and non-real estate professionals alike believe that once the spring market closes, summer vacation begins and the market dies.
Last year at The Goodhart Group, our experience could not have been more different. We had the busiest July we have seen since the early 2000s and were non-stop into August attending settlements and showing properties to active buyers. While we wish we had a crystal ball to predict exactly how buyers will act this summer, unfortunately we have not mastered the skill of divination just yet.
However, from the past 20 years of working in real estate, here is what we do know: Buyers do not go away over the summer and neither should sellers. It is true that past numbers have shown that the market does tend to slow in the summer months, but this is no reason to take a vacation from your home search or sale process.  What this does mean is that you need to be that much more effective in your real estate transaction.  Especially in an area like Washington, D.C. where government and military jobs bring summer transitions, we often see new buyers coming into the area hoping to get settled prior to the beginning of the fall season.  Be on the lookout for these buyers and make sure that your real estate professional is setting up your listing and targeting prospects accordingly.
As a seller it is critical to understand that the Summer Buyer may be more apt to take their time or look at their options. Blame it on the weather or the vacation mindset, but don't change your mentality about taking the appropriate steps to get your home sold.  During the summer it is critical to listen to a real estate professional regarding tips to show your home. Summer heat brings scorching temperatures, humidity, bugs and odors.  Your home should be crisp, fresh and cool in order to create a refuge the buyer will not forget.
For the buyers out there who did not have luck in the spring market, now is not the time to give up. Summer offers the perfect chance to expand your horizons and see homes that you may not have viewed in the spring. New listings are coming on the market each week; therefore, diligence is the key to finding the right home for you.
As those active spring buyers move into the settlement phase of their transaction, you now have the opportunity to submit an offer with what may be less competition.  Procrastination can hurt you this summer if you wait until the fall when more buyers re-enter the market. Don't take a vacation from finding your dream home; it just may be out there waiting for you.
Sue Goodhart is the top-producing agent at McEnearney Associates in Alexandria and is licensed in D.C., Maryland and Virginia. Reach her at 202-507-7800 or sue@suegoodhart.com.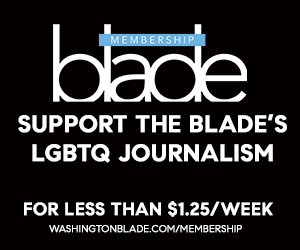 Sign Up for Blade eBlasts