Meet the Blade's summer interns
South African student among group of young staffers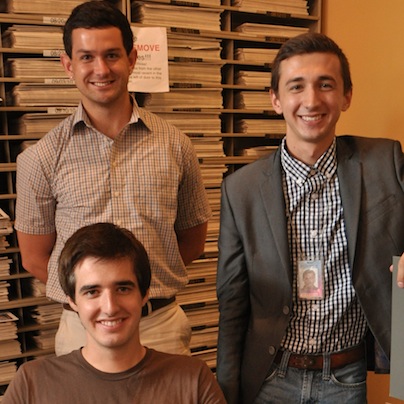 The Washington Blade continues its summer intern program this year with three students from diverse backgrounds to help in its sales, photo and features departments.
Alwyn Dippenaar, 20, finished an internship last week crafting a series of business profiles. His profile of Dave Perruzza, manager of JR.'s is in this week's edition. Dippenaar worked here as one of 17 students in the South Africa-Washington International Program (SAWIP) through his school, the University of Pretoria in his native South Africa. He arrived in the U.S. June 20 and found the Blade through attorney Glen Ackerman whose practice is near the SAWIP D.C. office on Connecticut Avenue, N.W.
"This has been such a nice experience for me to really see the LGBT community here up close," Dippenaar says. "It's been great to see how small businesses run in the U.S. and learn several things I can take back with me to South Africa where they're trying to create more of a culture of entrepreneurship."
Dippenaar also wrote profiles of local businesses Maid to Clean and Evolve Property Management, LLC, which will be published during the next two weeks.
Dippenaar is a native Afrikaans speaker, one of several languages spoken in South Africa. He learned English — which he speaks fluently — in college. He's straight but says having a gay uncle helped him grow comfortable around gays. Dippenaar hopes to work in international relations when he graduates at the end of the year.
Damien Salas, a 23-year-old student at University of Georgia majoring in visual journalism, started his internship in the photo department working with Blade Photo Editor Michael Key in early May. He finishes next month and says he's enjoyed his time here.
"It's really been a diverse and exciting internship," says Salas, who's gay.
He says his most memorable assignment was his first — with a press pass yet secured (it came later), he had to "talk my way in" to a Capitol Hill press conference for the "Every Child Deserves a Family Act."
"I was only used to covering college sports and D.C. isn't always as welcoming to photojournalists, so it's forced me to really show up and have the credentials and be ready to run with the big dogs," Salas says. "You have to be willing to run toward the storm, not away from it and this has given me a good chance to do that."
Salas got a camera from his parents when he was about 14 and became hooked on photography. He says he's concerned about newspapers axing their photo departments but he hopes in time it will "be revitalized."
Will Owen, a 21-year-old soon-to-be senior at Tufts University near Boston, is an international relations/Spanish major but has a strong interest in journalism. He interned at the Blade last summer as well and returned this year to work in the features department.
Owen, who's gay, remembers seeing the Blade at the AFI Silver before he was out and was intrigued by it. He says working at the Blade has been satisfying.
"I just like feeling informed and connected to the city and the gay community in D.C.," says Owen, who's based in Bethesda when school is out. "It's been really good and I feel I've had more opportunities here than I probably would have at other places."
The Blade offers internship opportunities year-round in various departments. To apply, email a resume, letter of interest and work samples to features editor Joey DiGuglielmo at [email protected] or editor Kevin Naff at [email protected].
National Gay & Lesbian Chamber of Commerce Certifies Brown, Naff, Pitts Omnimedia, Inc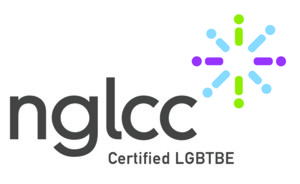 Washington, D.C. — Brown, Naff, Pitts Omnimedia, Inc, the parent company of the Washington Blade and Azer Creative, announced today it has been certified by the National Gay and Lesbian Chamber of Commerce (NGLCC) as an LGBT Business Enterprise. The NGLCC supports and advocates for diversity and inclusion for LGBT-owned businesses. With this certification the Blade's parent company joins more than 510 business and 134 corporate partners of the NGLCC.
Brown, Naff, Pitts Omnimedia, Inc. owns and operates the Washington Blade, the oldest and most acclaimed LGBT newspaper in the country. In 2012, the company launched Azer Creative, a full-service design firm. The company employs more than a dozen full-time LGBT staff.
"We are excited to become one of the 500 LGBT businesses across the country certified by NGLCC," said Lynne Brown, the Blade's publisher and a co-owner of the company. "The LGBT community has been part of our company from the beginning and we look forward to continue that for many years to come."
The Washington Blade was founded in 1969 and is known as the "newspaper of record" for the LGBT community both locally and nationally. Visit washingtonblade.com for more information. Azer Creative is a full-service graphic design firm based in Washington, D.C. Visit azercreative.com for more information. 
Vote now for the 2013 Best of Gay DC!
Choose in dozens of categories among hundreds of nominees, and make your voice heard!
Nominate the 'Best of Gay D.C.' now!
Dozens of categories cover all the best for LGBT Washington. Who deserves the prize this year?