Social Security to begin payments to gay couples
Benefits begin to flow in aftermath of court decision against DOMA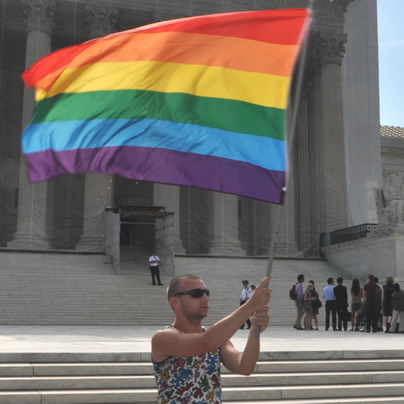 Married same-sex couples have started to receive Social Security benefits following the U.S. Supreme Court decision against the Defense of Marriage Act, according to an announcement from the agency.
In a statement on Friday, Acting Commissioner of Social Security Carolyn Colvin announced that her agency is now processing "some" retirement spouse claims for same-sex couples in addition to "paying benefits where they are due."
The change is attributed to the court decision against DOMA, which Colvin said helps "to ensure that all Americans are treated fairly and equally, with the dignity and respect they deserve."
While the Supreme Court ruling against DOMA enables federal benefits, such as Social Security survivor's benefits, to flow to married same-sex couples, not all questions on these benefits are answered. It's unclear whether married gay couples can apply for benefits if they live in a state that doesn't recognize their marriage because Social Security law looks to the state of residence, not the place of celebration, to determine whether a couple is married.
Colvin suggested the Social Security Administration is examining this issue with the Justice Department and will provide additional information at a later time.
"We continue to work closely with the Department of Justice," Colvin said. "In the coming weeks and months, we will develop and implement additional policy and processing instructions. We appreciate the public's patience as we work through the legal issues to ensure that our policy is legally sound and clear."
Michael Cole-Schwartz, spokesperson for the Human Rights Campaign, praised the agency for making the initial change and looks forward to seeing how additional issues will be resolved.
"It is encouraging that Social Security is taking steps to afford benefits to married couples that should be treated like anyone else," Cole-Schwartz said. "We look forward to hearing further details from the administration on how they plan to make the greatest number of benefits available to the greatest number of people."
In the meantime, the Social Security Administration is encouraging gay couples to apply for benefits through the agency if these couples believe they're eligible.
"I encourage individuals who believe they may be eligible for Social Security benefits to apply now, to protect against the loss of any potential benefits," Colvin said. "We will process claims as soon as additional instructions become finalized."
State Department acknowledges Intersex Awareness Day
Special LGBTQ rights envoy moderated activist roundtable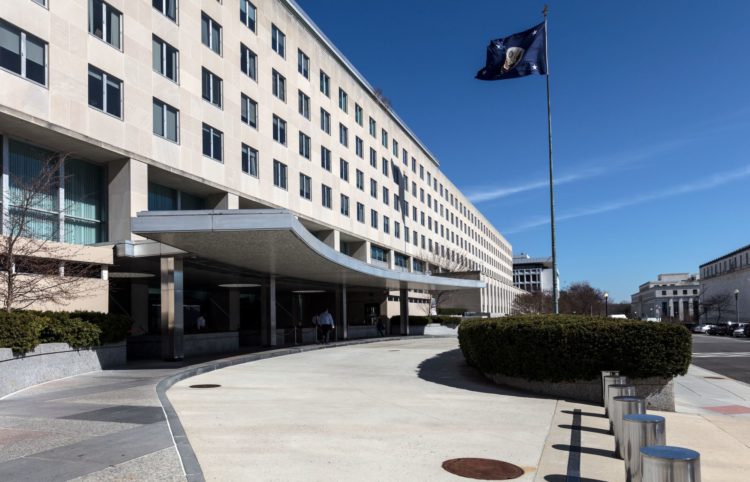 The State Department on Tuesday acknowledged the annual Intersex Awareness Day.
"We proudly recognize the voices and human rights of intersex people around the world," said State Department spokesperson Ned Price in a statement. "The Department of State is committed to promoting and protecting the rights, dignity, and equality of all individuals, including intersex persons."
Price in his statement said U.S. foreign policy seeks to "pursue an end to violence and discrimination on the basis of gender, sexual orientation, gender identity or expression, and sex characteristics, while acknowledging the intersections with disability, race, ethnicity, religion, national origin, or other status." Price also acknowledged intersex people "are subject to violence, discrimination, and abuse on the basis of their sex characteristics" and "many intersex persons, including children, experience invasive, unnecessary, and sometimes irreversible medical procedures."
"The department supports the empowerment of movements and organizations advancing the human rights of intersex persons and the inclusion of intersex persons in the development of policies that impact their enjoyment of human rights," he said.
Jessica Stern, the special U.S. envoy for the promotion of LGBTQ rights abroad, on Tuesday moderated a virtual panel with intersex activists from around the world.
Starting now! Go to https://t.co/Am0tYpCep1 to listen in on a rich discussion with Special Envoy for LGBTQI+ Rights Jessica Stern, @glifaa, and intersex activists from around the world. #IntersexAwarenessDay pic.twitter.com/ZMiPyMR8Gy

— Bureau of Democracy, Human Rights, and Labor (@StateDRL) October 26, 2021
Intersex Awareness Day commemorates the world's first-ever intersex protest that took place in Boston on Oct. 26, 1996.
Dana Zzyym, an intersex U.S. Navy veteran who identifies as non-binary, in 2015 filed a federal lawsuit against the State Department after it denied their application for a passport with their sex listed as "X." The State Department in June announced it would begin to issue gender-neutral passports and documents for American citizens who were born overseas.
The U.S. and more than 50 other countries earlier this month signed a statement that urges the U.N. Human Rights Council to protect the rights of intersex people.
Anti-LGBTQ Daily Wire host says 2 men shouldn't be allowed to adopt babies
" […] because babies need mothers. They also need fathers, which is why two women shouldn't be allowed either."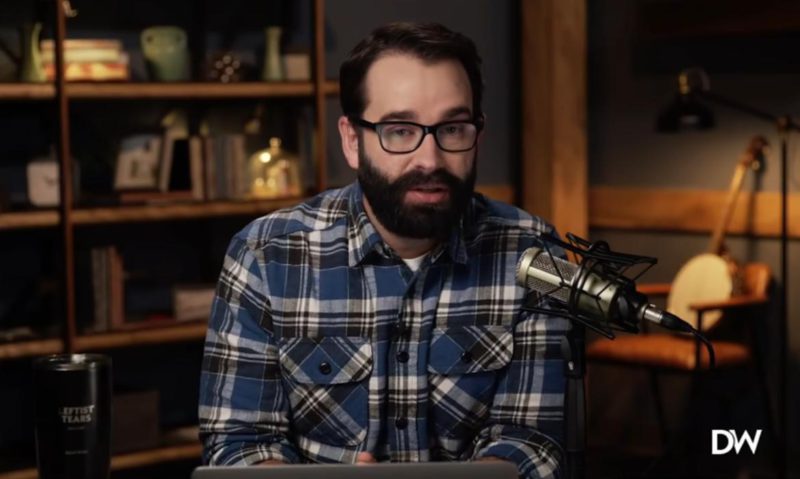 NASHVILLE – Anti-LGBTQ Daily Wire podcast and YouTuber Matt Walsh joined the growing chorus of far-right and conservative voices outraged that U.S. Secretary of Transportation Pete Buttigieg went on paternity leave from his job in August after he and his husband Chasten had adopted two children.
On his show Monday Walsh not only criticized Buttigieg, but he attacked same-sex couples adopting children altogether.
"It's absurd for any public employee, paid on taxpayer dime, to be given that much time off. Now, you can make an argument for women on maternity leave but not for men. Paternity leave is a nice luxury for private companies that can afford it. The U.S. government is not a private company – it's a public institution, deeply in debt, failing in just about every way and everywhere. So this is not a time and not the place for those kinds of luxuries. But that's the somewhat safer point to make, right? You are in a much more hazardous place, you are in more hazardous waters when you go away from that and, instead, you start saying mildly critical things about paternity leave in general as a concept."
"I also didn't say that there's nothing at all for a man to do for his family after a child is born. I said that as far as caring for the newborn himself, most of that is going to be done by the mother. She, in most cases, will be feeding the child. The child also needs and wants his mother's presence, his mother's touch, her voice. The father should be interacting with the baby also, obviously, but the infant is far more focused on his mother at that age. And needs his mother more. There is no mother in the Buttigieg household, but that doesn't change the point here."
"Babies need their mothers, which is why two men shouldn't be allowed to adopt babies in the first place. And the outrage mob can now start a secondary campaign over that comment. But I'll say it again. Two men should not be allowed to adopt babies because babies need mothers. They also need fathers, which is why two women shouldn't be allowed either."
Pete Buttigieg calls out Tucker Carlson over attack
Fox News host mocked transportation secretary over paternity leave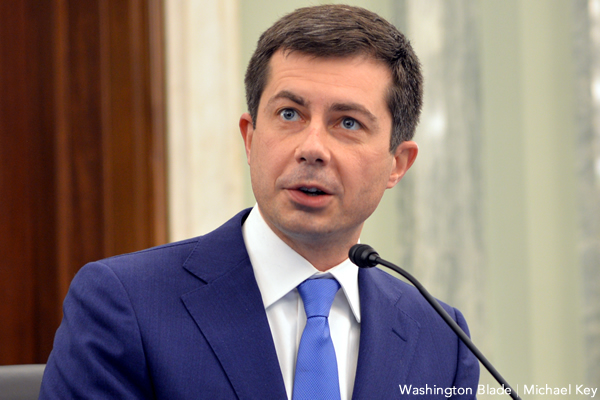 Appearing remotely on MSNBC's Nicolle Wallace's politics program Friday, U.S. Transportation Secretary Pete Buttigieg called out Fox News host Tucker Carlson for the attack on his parental leave.
"This attack is coming from a guy who has yet to explain his apparent approval for the assassination of Harvey Milk, " Buttigieg said.
During his Thursday evening program Carlson said, "Pete Buttigieg has been on leave from his job since August after adopting a child—paternity leave, they call it—trying to figure out how to breastfeed. No word on how that went. But now he's back in office as the transportation secretary and he's deeply amused, he says, to see that dozens of container ships can't get into this country."
Sec. Pete Buttigieg calls out Tucker Carlson for the attack on his parental leave, "This attack is coming from a guy who has yet to explain his apparent approval for the assassination of Harvey Milk, " pic.twitter.com/DsyQgCyUNO

— Sarah Reese Jones (@PoliticusSarah) October 15, 2021
Tucker Carlson mocks Pete Buttigieg for taking paternity leave: "Paternity leave, they call it, trying to figure out how to breastfeed, no word on how that went." pic.twitter.com/zFnp6uSser

— nikki mccann screamírez 👻 (@NikkiMcR) October 15, 2021