September 5, 2013 at 2:00 pm EDT | by Sue Goodhart
Inspired by a client's love story
Selling real estate, I have the opportunity to meet so many people, from the powerful and famous (as well as the infamous!) to the most humble.
Recently I met with a woman selling her recently deceased husband's home in Arlington. An agent in D.C. had referred her to me, and I had little information. All I knew was that she lived in the District and that she needed to sell her husband's home.
I had left many messages, unaware that her loss was recent. After a while, I asked the referring agent to be sure the client was still interested in selling. The agent checked and reported back that, while the client was tired, she was indeed still interested and would call when she was ready.
Last Sunday I thought I would try one last time to reach her directly. She picked up the phone. Meet me at the house tomorrow if you can, she said. At the house, I was greeted by a petite woman. She walked me through the house, which was crowded with the stuff of life. Her husband, she said, was a simple man who had been born and raised in a rural farm town. The house had few updates, but she took me to a wonderful backyard garden where melons and cantaloupe and tomatoes were growing. In addition, there were apple trees and peach trees and other fruit-bearing trees. She said he had tried to replicate the world that was his childhood home on the farm. When we went to the basement, she showed me the mason jars filled with fruits he had canned.
When we finally sat to talk about her situation and how I could help, she told me their story. It was a second marriage for both, but they had been married for more than 20 years.  He had passed away just in July. It happened quickly, after falling down the steps and hitting his head. He was 93 years old and had not been sick a day in his life. When people used to ask her age, she would say 39 and her husband would say yes, 39 times two plus seven. I was enchanted by their story.
Her husband didn't have many things that were of much value. An appraiser had come through already and identified only one item—a wood mantle built by his grandfather—as valuable. She had hoped that his lovely silk shirts would be of value. I asked about the shirts, and she told me the two of them had been ballroom dancers. They had stopped dancing only a few weeks before his death because he had back pain. She worried that the pain may have been a factor as he tried to descend the steps on the day he fell.
We talked about what a wonderful activity ballroom dancing was and how much joy it gave them. What better way to enjoy life, she said, than to get dressed up to be with your sweetheart and dance the night away! It kept them both young.
She has not been dancing since his passing. She said she has tried but just couldn't walk out the door. She knew, however, that he would have wanted her to be dancing again, and when she is ready she will. I've met with politicians, infamous businesspeople, and prominent members of our community, yet it is her story that has stood out most to me. Hers is such a simple love story, but one that has inspired me to live and love better.  At The Goodhart Group our motto is "Live with heart" and this beautiful woman has embodied just that.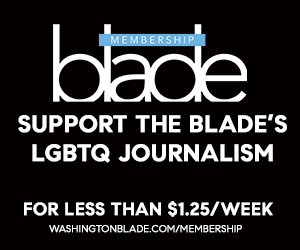 Sign Up for Blade eBlasts