September 12, 2013 at 4:40 pm EDT | by Ted Smith
Is the seller's market softening?
By TED SMITH
There are several pieces of good news on the horizon for homebuyers.
First, the D.C. real estate market is about to enter its fall season of active listings — the second big market of the year after spring, which will increase the inventory of available homes for purchase. This is supported by a number of real estate blogs and newsletters for the D.C. area. In a Sept. 6 posting by the real estate statistics and research firm RBI, the authors noted:
The trends over the last 4-5 months of double-digit year-over-year gains in new listings appear to be slowing down the inventory free-fall and has led us to predict the area might finally see an easing of the inventory pinch later this year.
More inventory means less competition for homes, which means that there is the potential for a slight market softening of prices, or at least the potential for homes to sell at asking price or slightly below asking price, instead of the 100 percent-plus ratios we've been seeing in popular neighborhoods and saw in D.C. as a whole in June. (In June, for the first time in at least five years, homes in D.C. sold for an average of more than 100 percent).
While it is too early to predict a trend, there are indications from the last two months of statistics of this slight softening:
• The ratio of sold price to original asking price has fallen in July and August to 98.9 percent, the lowest it has been since March.
• The median sales price for D.C. homes in August was $461,000—again, the lowest since March.
• The average sold price for D.C. homes for August was $587,028, the lowest since April.
So what does all this mean? If you're considering selling your home, this is a good time to put it on the market before the seller's market softens any more. And if you're a buyer, even with the slight increase in interest rates, you might find a broader inventory at more reasonable asking prices than we've seen in a while.
Happy Hunting!
Ted Smith is a licensed Realtor with STAGES Premier, REALTORS specializing in mid-city D.C. Reach him at TedSmithSellsDC@stagesrealtors.com and follow him on Facebook.com/MidCityDCLife , Youtube.com/TedSmithSellsDC or @TedSmithSellsDC. You can also join him at monthly free seminars for first-time homebuyers or weekly tours of open houses specifically geared toward first-time buyers and in a different neighborhood each week. Sign up at meetup.com/DCMidCity1stTimeHomeBuyers/.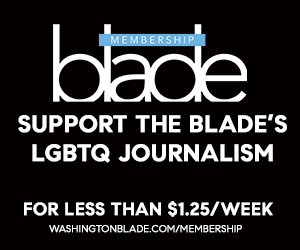 Sign Up for Blade eBlasts