Russia's LGBT rights record not discussed during Miss Universe pageant
Thomas Roberts co-hosted event that took place in Moscow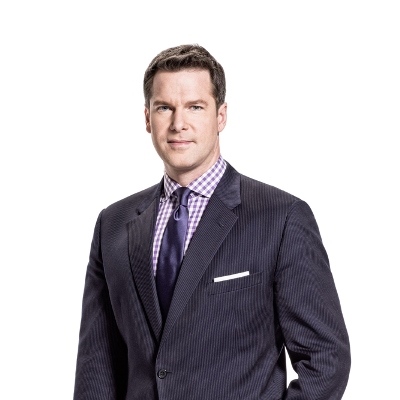 Gay MSNBC anchor Thomas Roberts, who co-hosted the pageant with singer Mel B, earlier on Saturday described Russia's law banning gay propaganda to minors as a "discriminatory" statute that "condones the closet" during an interview with fellow MSNBC anchor Alex Witt from the Russian capital with Miss Universe 2012 Olivia Culpo. The network said Roberts further criticized the statute during an interview on the red carpet at Crocus City Hall where the pageant took place.
"I know the law is very vague, and it's still hard to interpret for many people," the gay MSNBC anchor said. "It is discrimination and that's definitive."
Roberts further criticized the Kremlin's LGBT rights record during an interview with Agence France-Presse after he and his husband, Patrick Abner, arrived in Moscow.
"The Russian laws obviously are a dark time and a dark chapter in LGBT history here," Roberts said. "They're seeking a solution to a problem that doesn't exist and meanwhile it causes new problems because it allows people to abuse and hurt and vilify the LGBT community under the guise of some propaganda law that's just ridiculous."
The pageant took place against the backdrop of growing outrage over the Kremlin's LGBT rights record that threatens to overshadow the 2014 Winter Olympics that will take place in Sochi, Russia, in February.
Andy Cohen told E! News he turned down a request to co-host the pageant, in part, because "he didn't feel right as a gay man stepping foot into Russia."
The Miss Universe Organization in August criticized the gay propaganda law that Russian President Vladimir Putin signed earlier this year and the ongoing anti-LGBT rights crackdown in the country. Donald Trump, who co-owns the pageant with NBC Universal, reiterated this position during an interview with Roberts last month.
"I don't like what it's all about," Trump said. "We can go over there and make a difference."
Roberts interviews gay Russian journalist in Moscow
John Aravosis of AMERICAblog and journalist Andrew Miller are among those who criticized Roberts' decision to co-host the pageant.
"All kids — Russian, American or otherwise — need hope," Roberts wrote in an MSNBC column that announced his decision to co-host the pageant. "I am a happy, healthy, gainfully employed, educated and married man. And yes, I am gay. These new Russian laws won't stop Russians from being born LGBT and growing up to identify as such. Russia's treatment of its LGBT citizens is unacceptable, unrealistic and only promotes homophobia and intolerance for a community that does and will continue to exist."
Roberts on Nov. 6 interviewed Anton Krasovsky, the former editor-in-chief of a pro-Kremlin television station who said he lost his job in January after he came out during a segment on Russia's gay propaganda law. Masha Gessen, a lesbian Russian American journalist, appeared on the MSNBC anchor's program before he traveled to the country.
Roberts told "Today" show co-host Savannah Guthrie on Friday that he hasn't "run into any discrimination so far since I've been here" in Russia.
"Visibility is really important," Roberts told Guthrie. "I'm openly gay. I think it's an interesting fact, but I'm certainly not embarrassed about it. I'm proud of my marriage. I'm proud of who I am."
Oleg Klyuenkov of the Russian LGBT advocacy group Rakurs in the city of Arkhangelsk told the Washington Blade on Friday during an interview in D.C. that he feels most Russians will not watch the pageant. He nevertheless applauded Roberts' decision to co-host it.
"It's great," Klyuenkov said.
Participants in the Miss Universe 2013 pageant that took place in Moscow on Saturday did not discuss Russia's LGBT rights record during the broadcast of the event.
Global Equality Caucus hires former El Salvador National Assembly candidate
Erick Iván Ortiz received more than 10,000 votes in 2021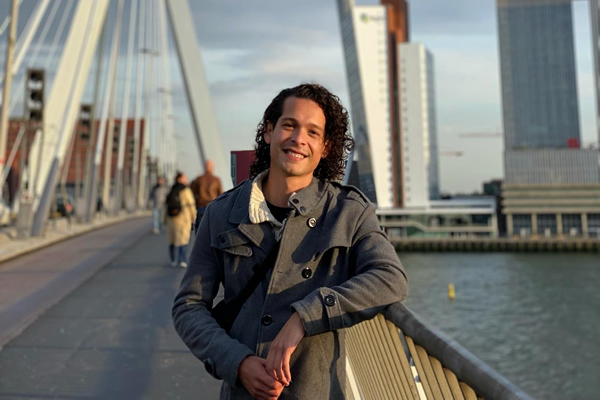 A group of LGBTQ elected officials from around the world that fights discrimination based on sexual orientation and gender identity has hired an openly gay man who ran for the El Salvador National Assembly last year.
Erick Iván Ortiz will oversee the Global Equality Caucus' work throughout Latin America.
This work will specifically focus on Mexico, Guatemala, Costa Rica, Colombia, Chile, Argentina, Brazil and Peru. Two events that are scheduled to take place in Mexico City in April and Buenos Aires in May will mark the official launch of the Global Equality Caucus' efforts in the region.
"The idea at the end of the day is to confront the threats from anti-rights groups that can be identified," Ortiz told the Washington Blade during a recent interview in the Salvadoran capital of San Salvador.
Ortiz, who is a member of Nuestro Tiempo, a new Salvadoran political party, received 10,615 votes when he ran for National Assembly in 2021. Ortiz would have been the first openly gay man elected to the country's legislative body if he had won.
Editor's note: The Blade on Monday published a Spanish version of this story that El Salvador Correspondent Ernesto Valle wrote.
Election in India's most popular state seen as crucial LGBTQ rights test
Right-wing Bharatiya Janata Party currently governs Uttar Pradesh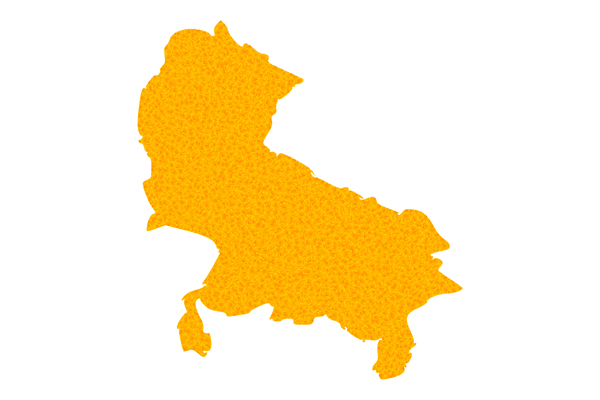 India's most populous state and a battleground for Prime Minister Narendra Modi will hold the election in seven phases in February as the Election Commission of India has announced.
The Uttar Pradesh election is the key prize in India's parliamentary election as the state holds 80 parliamentary seats, the most in the country. Uttar Pradesh's LGBTQ community and LGBTQ people from across the country have been eyeing this election because it can play a crucial role in policy changes for the community in India.
The Bharatiya Janata Party (BJP), a right-wing nationalist party, is ruling Uttar Pradesh. The party is also ruling the country under Modi, but it has not been supportive of same-sex marriage.
"We are not a minority anymore. The community is thriving in the state," said Lovpreet, a Lucknow-based activist who works for transgender rights in Uttar Pradesh. "If the current government is not going to give us the right for same-sex marriage, we should remove the government in this election."
The ruling party is yet to release its election manifesto, but the party is not considering listing LGBTQ issues in it.
A newly married same-sex couple from New York last year applied for an OCI (overseas citizen of India) Card, which would have allowed them multiple entries and a multi-purpose life-long visa to visit India, but the country did not recognize them as legally married and refused to issue it to them.
The couple filed a petition in Delhi High Court. Solicitor General Tushar Mehta, who is the central government's legal representative, stated in response to the petition that marriage is permissible between a "biological male" and "biological female" and the government therefore cannot issue an OCI Card to their spouse.
Although India struck down a colonial-era law that criminalized homosexuality in 2018, there is still no law for same-sex marriage. The LGBTQ community has been demanding for years that political parties legalize same-sex marriage, but the issue is yet to appear in any party's manifesto.
Lovpreet, who lives in Uttar Pradesh, believes that BJP is doing some good, like forming a trans advisory board last September.
"BJP is slowly moving towards being LGBTQ friendly, and if given the time and opportunity, it can do some good in the future," said Lovpreet.
The Indian National Congress (INC), a leading central left-wing party, is also fielding its candidate in the state election, but the party does not see LGBTQ issues as important.
Dr. Shashi Tharoor, an MP and chair of All India Professionals Congress, the INC's professional wing, refused multiple requests to speak on the legalization of same-sex marriage. The INC last week released its manifesto for the Uttar Pradesh election, but there were no promises for the LGBTQ community.
Former Defense Minister Jitendra Singh, an INC member who will set the party's agenda ahead of the Uttar Pradesh election, also refused to speak about the legalization of same-sex marriage and other LGBTQ issues in the state and the country.
Ram Gopal Yadav, the leader of the left-wing socialist Samajwadi Party and the head of the Council of States (Rajya Sabha), the upper house of the Indian Parliament, in 2013 while speaking with the media explicitly said that homosexuality is "unethical and immoral." But the Samajwadi Party has recently changed its tone regarding the community.
"With every aspect, whether it is farmers, whether it is women, whether it is children or the LGBTQ community, there will be continuous policy measures of the party that are progressive and liberal," said Samajwadi Party spokesperson Ghanshyam Tiwari. "When the government is progressive and not bounded by dogma, then every issue related to any community has to be looked at in a manner that gives equal opportunity and be empathetic towards them. The more vulnerable the community is, the greater government needs to do," he added further.
The Mayawati Prabhu Das-led Bahujan Samaj Party, a national party that is running in the Uttar Pradesh election, has emerged as an LGBTQ ally. The party, however, has not released its election manifesto and it is yet to be seen if it will include LGBTQ issues.
There is no political party in Uttar Pradesh or the country with significant LGBTQ representation.
Tiwari in a statement to the Washington Blade said there is no plan yet for the Samajwadi Party to field candidates from the community in the upcoming election, but the party can consider it for the upcoming parliamentary election.
"The central government is not decriminalizing same-sex marriage. They are looking at the conservative vote bank," said Preeti Sharma Menon, a spokesperson of the Aam Aadmi Party.
Aam Admi Party is a national party in the country. The party had fielded candidates in previous Uttar Pradesh elections but had no significant luck.
"To appease conservative voters, the ruling party, the BJP, is not taking steps to legalize same-sex marriage," Menon added further.
The Aam Aadmi Party in the previous parliamentary election had a trans candidate from Uttar Pradesh. The party has expressed its desire to field other candidates in the state's election from the community.
The BJP is ruling both the country and the Uttar Pradesh with no intention to support or address LGBTQ issues.
Senior BJP leader Sudhir Mungantiwar from the state of Maharashtra last year made several homophobic comments in Parliament. The party did not punish him, nor did other political parties condemn his statements.
It is yet to be seen how this election impacts policies of different political parties for the LGBTQ community in the upcoming parliamentary election of the country.
Mohit Kumar (Ankush) is a freelance reporter who has covered different stories that include the 2020 election in the U.S. and women's rights issues. He has also covered NASA, the European Space Agency, the Canadian Space Agency and loves to help people. Mohit is on Twitter at @MohitKopinion and can be reached at [email protected].
Florida House committee passes "Don't Say Gay" bill
"LGBTQ people are your neighbors, family members, and friends. We are a normal, healthy part of society and we will not be erased"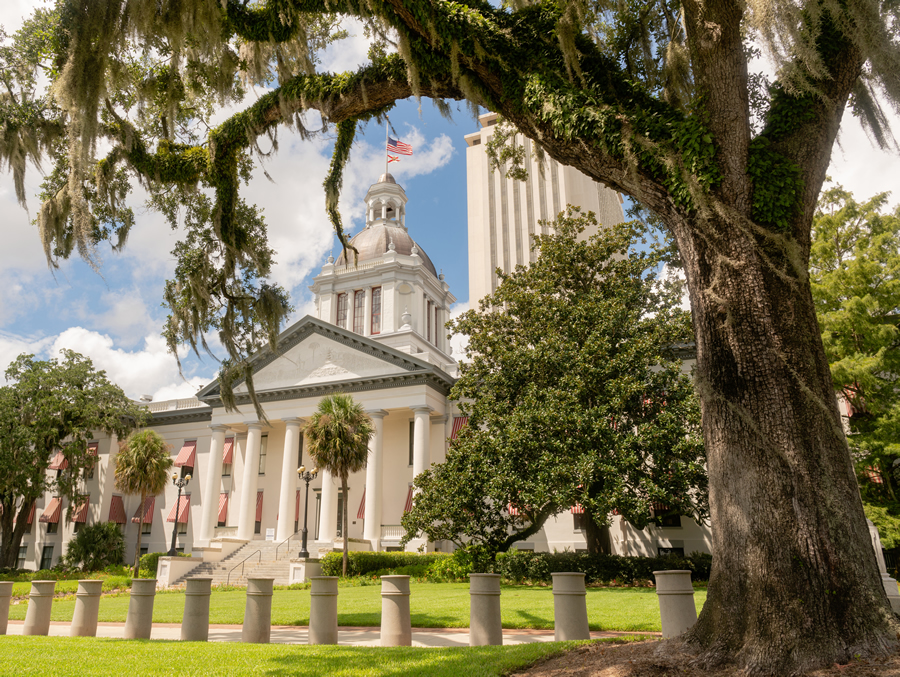 TALLAHASSEE – A Republican majority Florida House Education & Employment Committee passed HB 1557, the Parental Rights in Education bill, colloquially referred to as the "Don't Say Gay" bill advancing the measure to the full House.
HB 1557 and its companion Senate bill SB 1834, would ban classroom discussions about sexual orientation and gender identity in schools, erasing LGBTQ identity, history, and culture — as well as LGBTQ students themselves.
The bill also has provisions that appear to undermine LGBTQ support in schools and include vague parental notification requirements which could effectively "out" LGBTQ-identifying students to their parents without their consent.
"The Trevor Project's research has found that LGBTQ youth who learned about LGBTQ issues or people in classes at school had 23% lower odds of reporting a suicide attempt in the past year. This bill will erase young LGBTQ students across Florida, forcing many back into the closet by policing their identity and silencing important discussions about the issues they face," said Sam Ames, Director of Advocacy and Government Affairs at The Trevor Project. "LGBTQ students deserve their history and experiences to be reflected in their education, just like their peers."
In an email to the Blade, Brandon J. Wolf, the Press Secretary for Equality Florida noted; "Governor DeSantis' march toward his own personal surveillance state continues. Today, the Don't Say Gay bill, a piece of legislation to erase discussion of LGBTQ people from schools in Florida, passed its first committee and became another component of an agenda designed to police us in our classrooms, doctor's offices, and workplaces. Make no mistake — LGBTQ people are your neighbors, family members, and friends. We are a normal, healthy part of society and we will not be erased."
This will kill kids, @RonDeSantisFL. You are purposefully making your state a harder place for LGBTQ kids to survive in. In a national survey (@TrevorProject), 42% of LGBTQ youth seriously considered attempting suicide last year. Now they can't talk to their teachers? https://t.co/VtfFLPlsn3

— Chasten Buttigieg (@Chasten) January 20, 2022
The Trevor Project's 2021 National Survey on LGBTQ Youth Mental Health found that more than 42% of LGBTQ youth seriously considered attempting suicide in the past year, including more than half of transgender and nonbinary youth.
According to a recent poll conducted by Morning Consult on behalf of The Trevor Project, 85% of transgender and nonbinary youth — and two-thirds of all LGBTQ youth (66%) — say recent debates about state laws restricting the rights of transgender people have negatively impacted their mental health.
When asked about proposed legislation that would require schools to tell a student's parent or guardian if they request to use a different name/pronoun or if they identify as LGBTQ at school, 56% of transgender and nonbinary youth said it made them feel angry, 47% felt nervous and/or scared, 45% felt stressed, and more than 1 in 3 felt sad.
If you or someone you know needs help or support, The Trevor Project's trained crisis counselors are available 24/7 at 1-866-488-7386, via chat at TheTrevorProject.org/Get-Help, or by texting START to 678678.