Russia's LGBT rights record not discussed during Miss Universe pageant
Thomas Roberts co-hosted event that took place in Moscow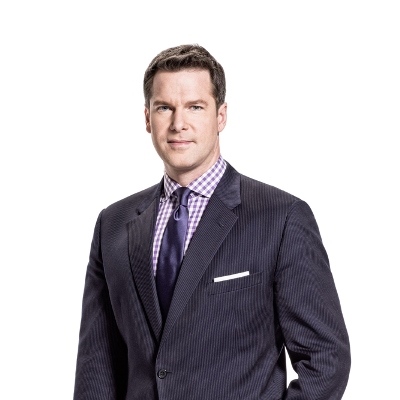 Gay MSNBC anchor Thomas Roberts, who co-hosted the pageant with singer Mel B, earlier on Saturday described Russia's law banning gay propaganda to minors as a "discriminatory" statute that "condones the closet" during an interview with fellow MSNBC anchor Alex Witt from the Russian capital with Miss Universe 2012 Olivia Culpo. The network said Roberts further criticized the statute during an interview on the red carpet at Crocus City Hall where the pageant took place.
"I know the law is very vague, and it's still hard to interpret for many people," the gay MSNBC anchor said. "It is discrimination and that's definitive."
Roberts further criticized the Kremlin's LGBT rights record during an interview with Agence France-Presse after he and his husband, Patrick Abner, arrived in Moscow.
"The Russian laws obviously are a dark time and a dark chapter in LGBT history here," Roberts said. "They're seeking a solution to a problem that doesn't exist and meanwhile it causes new problems because it allows people to abuse and hurt and vilify the LGBT community under the guise of some propaganda law that's just ridiculous."
The pageant took place against the backdrop of growing outrage over the Kremlin's LGBT rights record that threatens to overshadow the 2014 Winter Olympics that will take place in Sochi, Russia, in February.
Andy Cohen told E! News he turned down a request to co-host the pageant, in part, because "he didn't feel right as a gay man stepping foot into Russia."
The Miss Universe Organization in August criticized the gay propaganda law that Russian President Vladimir Putin signed earlier this year and the ongoing anti-LGBT rights crackdown in the country. Donald Trump, who co-owns the pageant with NBC Universal, reiterated this position during an interview with Roberts last month.
"I don't like what it's all about," Trump said. "We can go over there and make a difference."
Roberts interviews gay Russian journalist in Moscow
John Aravosis of AMERICAblog and journalist Andrew Miller are among those who criticized Roberts' decision to co-host the pageant.
"All kids — Russian, American or otherwise — need hope," Roberts wrote in an MSNBC column that announced his decision to co-host the pageant. "I am a happy, healthy, gainfully employed, educated and married man. And yes, I am gay. These new Russian laws won't stop Russians from being born LGBT and growing up to identify as such. Russia's treatment of its LGBT citizens is unacceptable, unrealistic and only promotes homophobia and intolerance for a community that does and will continue to exist."
Roberts on Nov. 6 interviewed Anton Krasovsky, the former editor-in-chief of a pro-Kremlin television station who said he lost his job in January after he came out during a segment on Russia's gay propaganda law. Masha Gessen, a lesbian Russian American journalist, appeared on the MSNBC anchor's program before he traveled to the country.
Roberts told "Today" show co-host Savannah Guthrie on Friday that he hasn't "run into any discrimination so far since I've been here" in Russia.
"Visibility is really important," Roberts told Guthrie. "I'm openly gay. I think it's an interesting fact, but I'm certainly not embarrassed about it. I'm proud of my marriage. I'm proud of who I am."
Oleg Klyuenkov of the Russian LGBT advocacy group Rakurs in the city of Arkhangelsk told the Washington Blade on Friday during an interview in D.C. that he feels most Russians will not watch the pageant. He nevertheless applauded Roberts' decision to co-host it.
"It's great," Klyuenkov said.
Participants in the Miss Universe 2013 pageant that took place in Moscow on Saturday did not discuss Russia's LGBT rights record during the broadcast of the event.
Lesbian candidate loses Hyattsville City Council race by 17 votes
Final results show low turnout in special election to fill vacant seat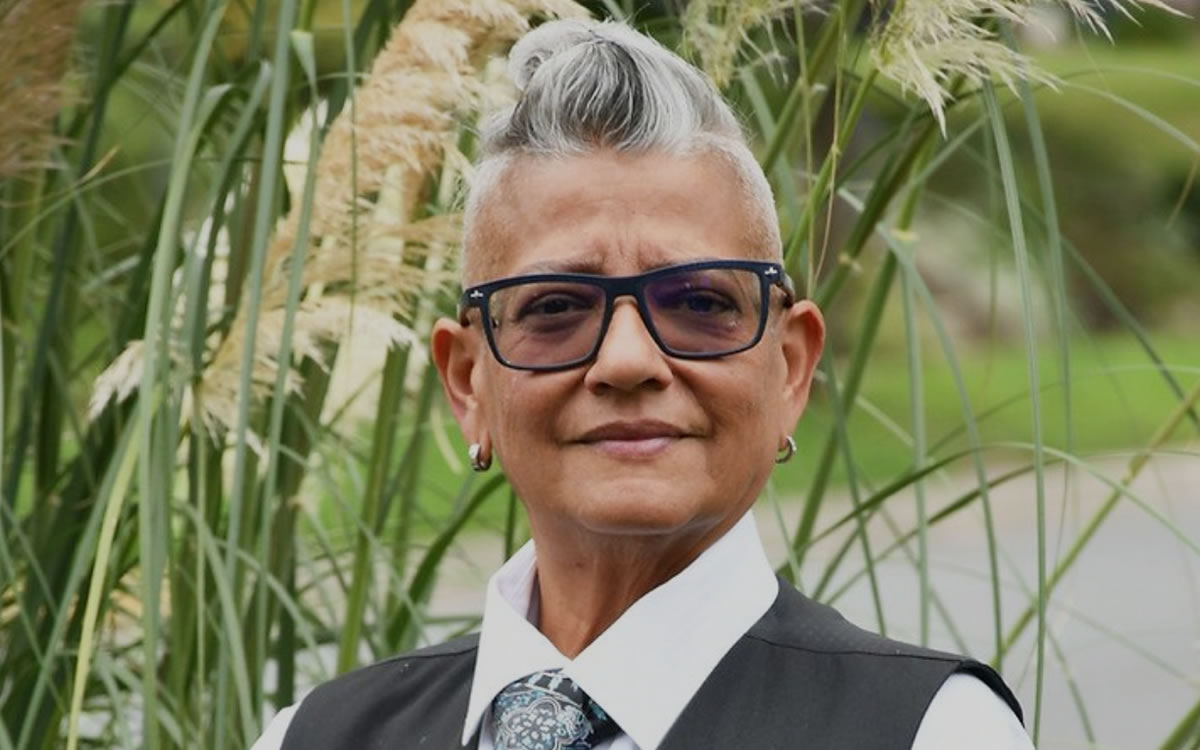 Lesbian activist and diversity consultant Lisbeth Melendez Rivera lost by just 17 votes in a three-candidate special election on Tuesday to fill a vacant seat on the Hyattsville, Md., City Council.
In what it said on Wednesday afternoon were the final certified results, the Hyattsville Board of Supervisors of Elections posted on its website that candidate Emily Strab had 280 votes, Melendez Rivera had 263 votes, and candidate Kelly Burello had 152 votes. Three votes were cast for write-in candidates, the election board posting said.
The Ward 2 seat on the 10-member Hyattsville Council in the Prince George's County suburban city became vacant when the incumbent Council member, Robert Croslin, won election as mayor.
Melendez Rivera currently operates BQN Consulting, a firm she created to provide support services related to organizing, training and capacity building, according to the firm's website. The website says that from 2014 to 2017 she served as Director of Latinx & Catholic Initiatives for the Human Rights Campaign, the D.C.-based national LGBTQ advocacy organization.
"I congratulated Emily," Melendez Rivera told the Washington Blade Wednesday morning.
At that time, she said she remained hopeful that just a small number of mail-in ballots that may not have been counted on Tuesday night might emerge in her favor when the election board conducted its final tally of the votes later in the day on Wednesday or early Thursday.
But the final count released Thursday afternoon was identical to the preliminary count released Tuesday night, with winning candidate Strab receiving just 17 more votes than second-place finisher Melendez Rivera.
Melendez Rivera said she portrayed herself as the most progressive of the three candidates running for the nonpartisan City Council seat in a city that many consider to be one of the most progressive jurisdictions in the Washington metro area. Residents starting at age 16 and non-citizen immigrants are allowed to vote in local elections.
Like Melendez Rivera, Strab, a former teacher and school administrator, and Burello, who has worked as a workplace diversity trainer, each expressed support for Hyattsville's diverse population, including racial minorities and immigrants.
The 698 total votes cast for the candidates plus what the election board lists as 3 "under votes" brought the total vote to 701 in the special election. That's considered a low turnout for the Ward 2 election district that has a little over 2,000 registered voters.
Melendez Rivera said she plans to run again for the Ward 2 Council seat. The Hyattsville Council consists of two members for each of the city's five wards. The second of the two Ward 2 Council seats is up for election in 2023, but Melendez Rivera said she will not run if the incumbent, Danny Schaible, decides to run for re-election.
"But I will definitely run in 2025," she said, against then incumbent Strab, if Strab runs for re-election in 2023.
Biden announces pardons for thousands convicted of federal marijuana possession
"Too many lives have been upended because of our failed approach to marijuana.  It's time that we right these wrongs"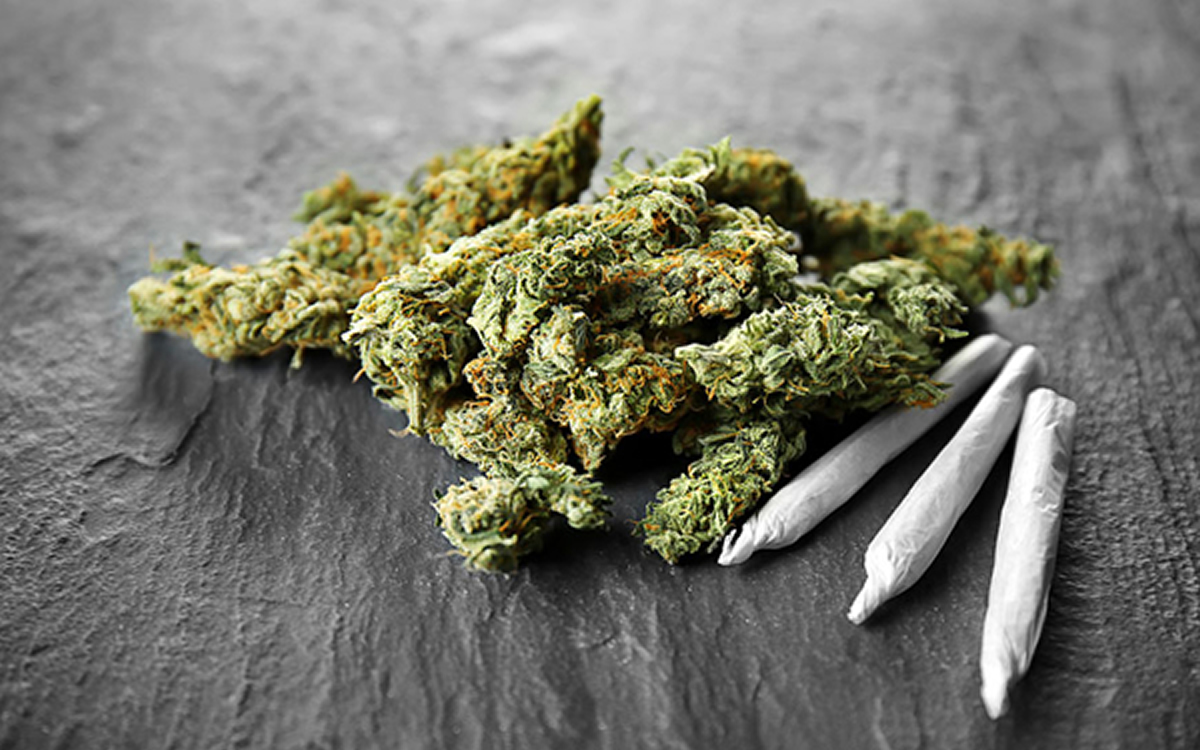 President Biden traveling in New York state on Thursday announced that he was granting a pardon of all prior Federal offenses of simple possession of marijuana.
Taking aim at federal conviction rates for marijuana possession, Biden noted in a statement released by the White House, "while white and Black and brown people use marijuana at similar rates, Black and brown people have been arrested, prosecuted, and convicted at disproportionate rates."
This announcement by the president comes roughly a month before the midterm elections that will decide whether the president's party can hold on to control of Congress. Democratic and progressive candidates have pushed the administration for action on this issue which which many Democratic activists have long called for.
The White House estimates will affect more than 6,500 people and in conjunction with his action today Biden is asking that all Governors to do the same with regard to state offenses.
First: I'm pardoning all prior federal offenses of simple marijuana possession. There are thousands of people who were previously convicted of simple possession who may be denied employment, housing, or educational opportunities as a result. My pardon will remove this burden.

— President Biden (@POTUS) October 6, 2022
Statement from President Biden on Marijuana Reform
As I often said during my campaign for President, no one should be in jail just for using or possessing marijuana. Sending people to prison for possessing marijuana has upended too many lives and incarcerated people for conduct that many states no longer prohibit. Criminal records for marijuana possession have also imposed needless barriers to employment, housing, and educational opportunities. And while white and Black and brown people use marijuana at similar rates, Black and brown people have been arrested, prosecuted, and convicted at disproportionate rates.

Today, I am announcing three steps that I am taking to end this failed approach.

First, I am announcing a pardon of all prior Federal offenses of simple possession of marijuana. I have directed the Attorney General to develop an administrative process for the issuance of certificates of pardon to eligible individuals. There are thousands of people who have prior Federal convictions for marijuana possession, who may be denied employment, housing, or educational opportunities as a result. My action will help relieve the collateral consequences arising from these convictions.

Second, I am urging all Governors to do the same with regard to state offenses. Just as no one should be in a Federal prison solely due to the possession of marijuana, no one should be in a local jail or state prison for that reason, either.

Third, I am asking the Secretary of Health and Human Services and the Attorney General to initiate the administrative process to review expeditiously how marijuana is scheduled under federal law. Federal law currently classifies marijuana in Schedule I of the Controlled Substances Act, the classification meant for the most dangerous substances. This is the same schedule as for heroin and LSD, and even higher than the classification of fentanyl and methamphetamine – the drugs that are driving our overdose epidemic.

Finally, even as federal and state regulation of marijuana changes, important limitations on trafficking, marketing, and under-age sales should stay in place.

Too many lives have been upended because of our failed approach to marijuana. It's time that we right these wrongs.
Comings & Goings
Conner promoted to manager of Scott Circle Communications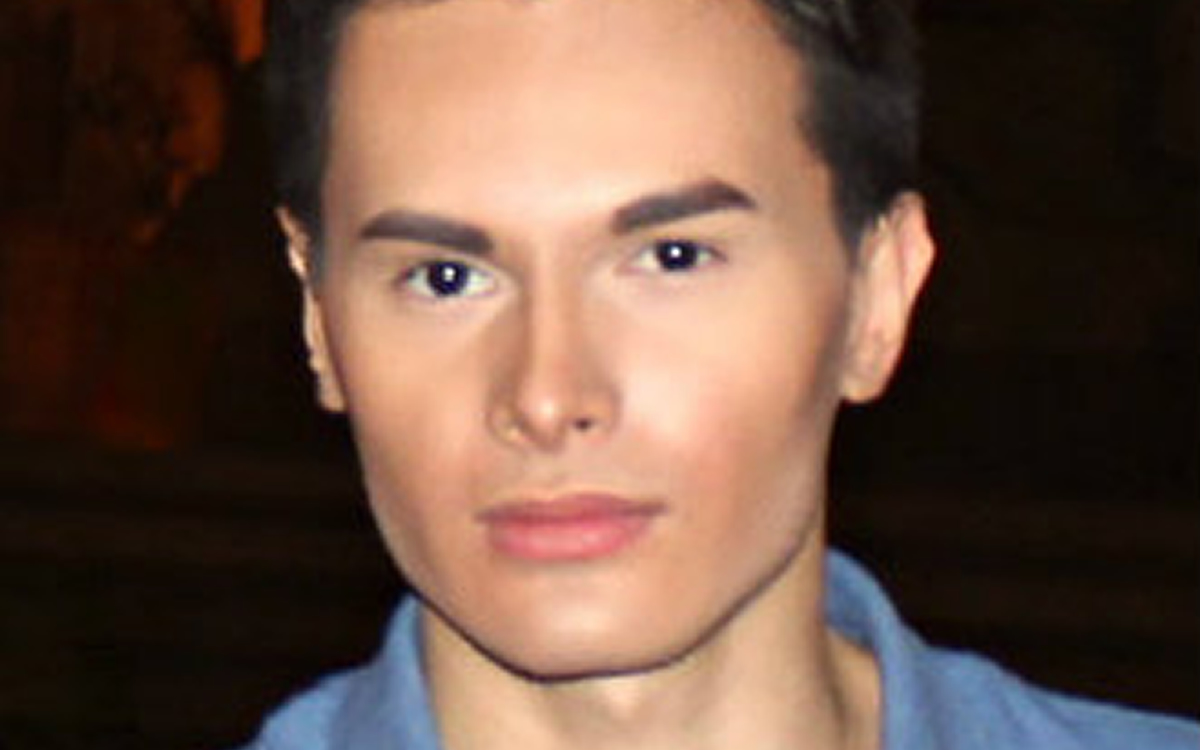 The Comings & Goings column is about sharing the professional successes of our community. We want to recognize those landing new jobs, new clients for their business, joining boards of organizations and other achievements. Please share your successes with us at: [email protected].
Congratulations to Robert Conner, promoted to manager of Scott Circle Communications. On his promotion Conner said, "I'm proud to be promoted to manager of Scott Circle Communications. Our clients are all mission-driven. I am fortunate to use my expertise to help clients communicate complex and urgent information to the public in order to help people learn about new research relating to their health, and the society around them. As an activist fighting for equality and LGBTQ causes, my daily work at Scott Circle Communications aligns with my overarching life goal of using communication to benefit the greater good by writing clearly to bridge misunderstandings."
Conner previously worked at SKDKnickerbocker in D.C. Prior to that he had been an intern in the office of Sen. Bob Casey (D-Pa.). He has had a number of speaking engagements with the Public Relations Society of America (PRSA) and received a bronze Bulldog Award for Best Media Relations Campaign 2022. He served as chair of the volunteer engagement committee of the Human Rights Campaign in Greater Philadelphia.
Conner earned his bachelor's degree in political science from Swarthmore College, Swarthmore, Pa.
Congratulations also to Christopher Rudolf who joined Atlantic Shores Sotheby's International Realty in Ocean City, Md. Rudolph is a licensed Realtor in Maryland and Delaware specializing in the beaches and coastal areas of Worcester County, Md., and Sussex County, Del. He said, "I have been assisting buyers and sellers of real estate in our area since 2015. I thoroughly enjoy helping people achieve their dreams of coastal property ownership. The Maryland/Delaware seashore is a very cool place that I like to call home, and teaching people about the history and attractions of the region is a lifelong passion of mine."  
In addition to real estate in the warm months, Rudolf works part-time as a manager at The Kite Loft of Ocean City. He was appointed to the Ocean City Board of Zoning Appeals in 2013 by Ocean City Mayor Rick Meehan, and recently was elected chair of the board.  
He earned his bachelor's degree in political science from Salisbury University in Maryland.