Victory Fund urged lawmaker to remain in closet: report 
Critic claims gay group wanted Sims, not Fleck, to be first out Pa. official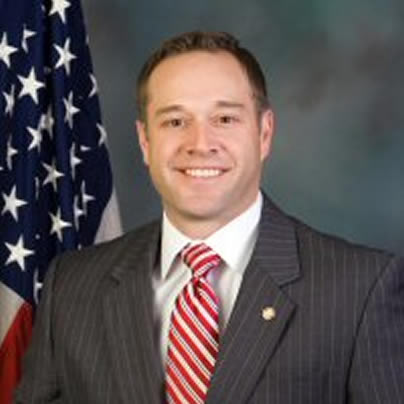 A gay Republican member of the Pennsylvania House of Representatives created a stir last week when he told the Philadelphia Gay News in an interview that the Gay and Lesbian Victory Fund urged him to delay coming out until after the November 2012 election and possibly later.
Denis Dison, the Victory Fund's senior vice president for programs, disputed claims by critics that the group pushed for Rep. Mike Fleck's delay in coming out because it wanted another candidate it endorsed to become the state's first openly gay state lawmaker.
Fleck, who won election in 2006 in the state's rural, conservative 81st District, told PGN he was ready to come out as gay in the spring of 2012. At the time he had secured the Republican Party nomination for re-election and learned that no Democrat planned to run against him in the November general election.
"I was running unopposed so I didn't see what the fallout would be," PGN quoted him as saying. "But Victory Fund frowned upon that and said, 'No, no, you've got a lot of people in tough races, your colleagues, and this isn't an issue in their race. You can't come out and put them like a deer in headlights, have them asked things like, 'Your best friend just came out, where are you on equality legislation?'"
PGN reported that Fleck said when the election came and went the Victory Fund continued to urge him to delay coming out. But this time he ignored the advice and arranged for his hometown newspaper, the Huntington Daily News, to do a story reporting his coming out in its Dec. 1, 2012 edition.
The story of his coming out was picked up by other media outlets in the U.S. and even abroad and quickly went viral.
Fleck's comments to PGN prompted lesbian commentator Faith Elmes to write a column for the Pennsylvania blog Keystone Student Voice questioning the Victory Fund's motives in reportedly urging Fleck to postpone coming out. Elmes accused the Victory Fund of pushing for Fleck to stay in the closet long enough so that gay activist and attorney Brian Sims, a Democrat, would emerge as the state's first openly gay member of the Pennsylvania House in his bid for a seat in a liberal, Democratic district that includes part of Philadelphia.
The Victory Fund endorsed Sims' election bid and promoted him to potential campaign donors as being poised to become the first openly gay member of the state legislature. Sims defeated a pro-gay incumbent in the Democratic primary and ran unopposed in the November 2012 general election in what observers say is a safe Democratic district.
Elmes noted that Sims served on the Victory Fund's campaign board that decides which candidates the group should endorse in its role as the nation's leading advocate for the election of openly LGBT candidates for public office.
"If Mr. Sims secured the full title of 'first openly gay legislator in PA,' the organization would have amplified media presence after 'their guy' won," Elmes wrote. "The Victory Fund could claim credit for prevailing in what they call on their website a 'Horizon State' [in which no out LGBT person held elective office to the state legislature]."
Sims, who takes strong exception to Elmes' assertions, said he resigned from the Victory Fund's board before he announced his candidacy for the 182nd House district, as is required under Victory Fund rules for all board members seeking to run for public office.
Dison, citing strict confidentiality rules in the Victory Fund's role in advising closeted elected officials on how best to come out, declined to comment on what the group said to Fleck during the time he deliberated over whether to come out.
However, in a written statement to the Blade, he disputed claims that the Victory Fund's endorsement of Sims played any role in its advice to Fleck.
"What's important to us isn't who was the first, but that the LGBT community finally gained not one but two authentic voices in the state legislature in the same year," Dison said in his statement. "Our work assisting closeted officials who want to come out is aimed at increasing the likelihood they can remain public servants," he said.
"That was our only consideration when we advised Rep. Mike Fleck last year," said Dison. "Other theories are false."
Some media outlets reported that Fleck became the state's first openly gay state representative by way of coming out in the Dec. 1, 2012 newspaper story. These reports note that Sims didn't take office until Jan. 1, when he took the oath of office at the state capital in Harrisburg.
But others, including Sims, point to the state constitution, which declares that the legislative session officially begins on the first day of December following the November election.
"For all of the things that are sort of gray and up in the air – this is not," Sims told the Blade in a phone interview on Tuesday. "Article 2, Section 2 of our state constitution is two lines, and it's very clear. My term began on the first day of December. My ceremonial swearing in was just that, a ceremonial swearing in on Jan. 1."
Assuming Sims' interpretation of the state constitution is correct, he and Fleck became "openly gay" lawmakers on the same day.
Fleck couldn't immediately be reached for comment.
Sims said he did not know that Fleck planned to come out until a day or two before the newspaper story reporting his status as a gay man was published last December. He said he and Fleck are on good terms. Sims said a few days after Fleck came out he wrote a column in the Huffington Post welcoming Fleck.
"I was really frustrated that there were people who felt like Mike was trying to steal the spotlight or trying to race me somehow to this mythical title of first gay whatever," Sims said. "That wasn't the case."
"Don't Say Gay" student leader says school stopping run for student leadership
Jack Petocz organized a state-wide student protest against Florida's "Don't Say Gay" bill & annoyed administrators suspended him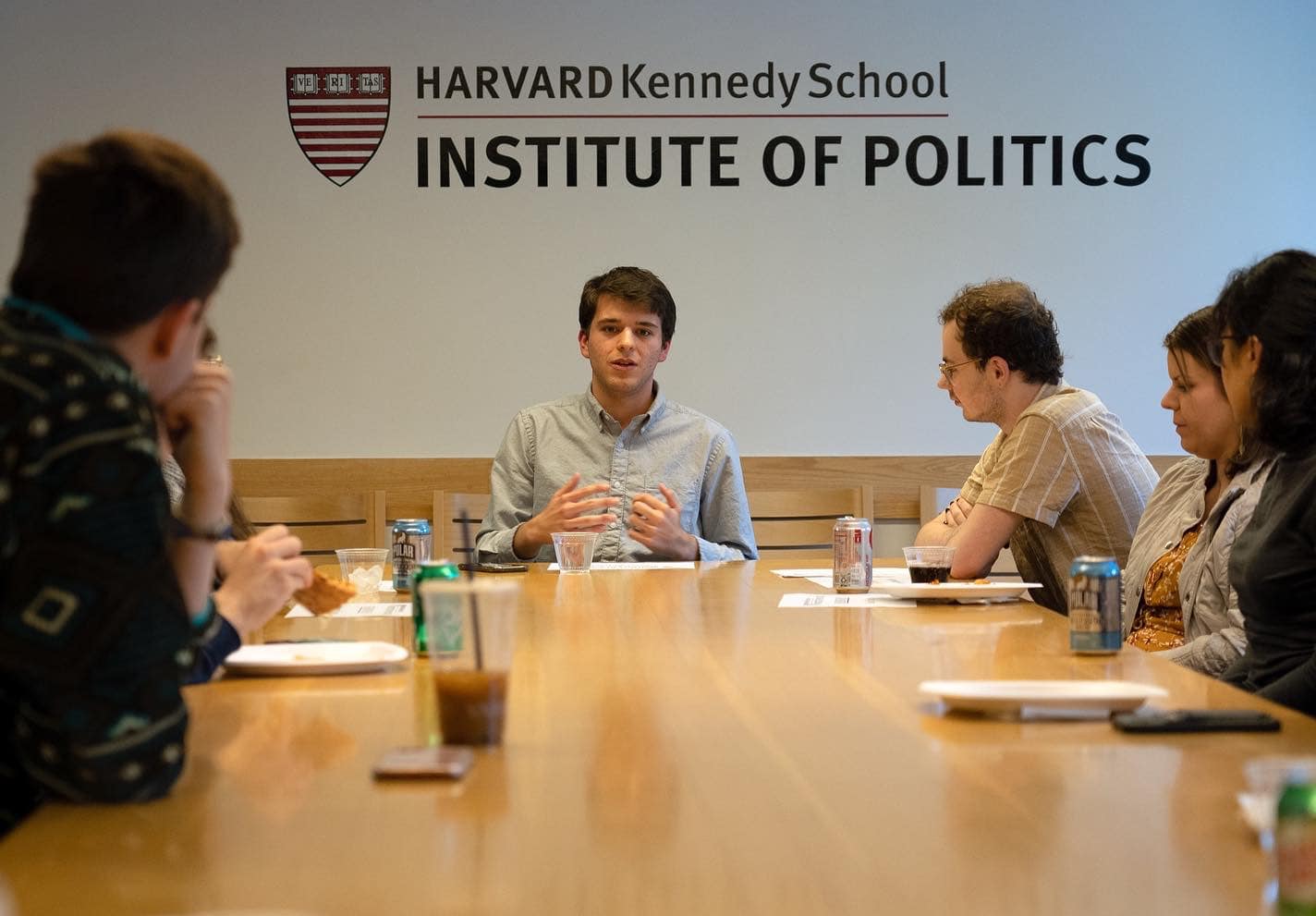 Jack Petocz, a Flagler Palm Coast High School junior, organized a state-wide student protest against Florida's "Don't Say Gay" bill this past March, and at his school, annoyed administrators suspended him.
On Tuesday, Petocz said that the school's disciplinary action is now preventing him from running for senior class president.
"When I returned, the administration assured me that no further disciplinary action would be taken. A month later, they broke this verbal agreement and placed a level 3 referral on my record. Now, due to this high level of discipline, I am being prevented from running for senior class president. I am continuing to be punished for standing up for my identity and against widespread hatred."
The suspension over the student walkout became a viral moment that propelled the 17-year-old into the national spotlight and into the national discourse over a spate of harsh laws targeting the LGBTQ+ community.
17-year-old Cameron Driggers, a student LGBTQ+ activist-organizer of the group Recall Flagler County School Board and co-leader of the walk-out, his friend's suspension inspired him to create a petition on Change.org to pressure Flagler Palm Coast High School Principal Greg Schwartz to rescind his seemingly arbitrary decision to suspend Petocz.
One protest at the school over its suspension of Petocz brought together a grizzled and proud Out gay U.S. Marine Corps veteran accompanied by his fellow vets, who alongside with Driggers and the other young adolescent activists protested in a rally in front of the school at the same time Petocz and his father were inside meeting with Flagler Palm Coast High School Principal Greg Schwartz, hoping to get him to rescind his seemingly arbitrary decision to suspend Petocz.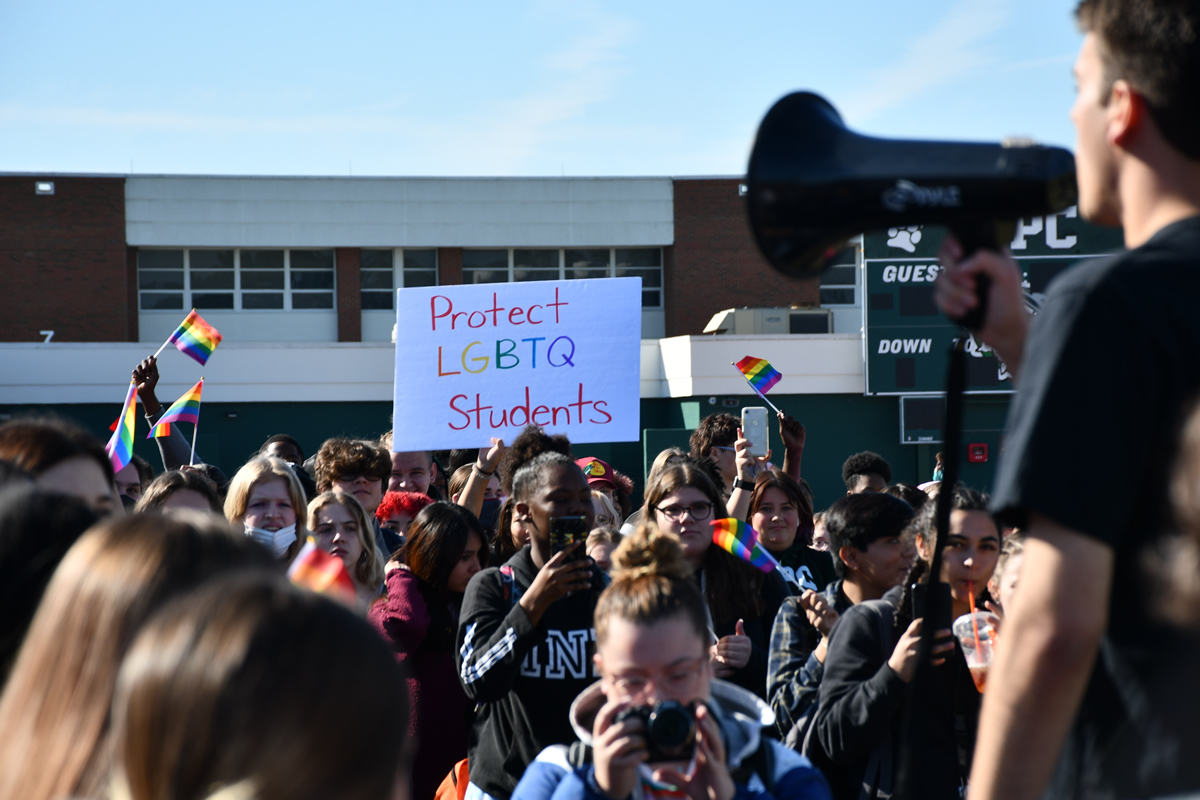 Later on during the day Driggers posted to the Change.org petition the news that Principal Schwartz had backed off.
"Recall FCSB is pleased to announce that Jack's suspension has ended and he is back on-campus. We are grateful for the thousands of people around the globe that shared, tweeted and protested in support of Jack, the organizer behind the state-wide Don't Say Gay Walkout. Over 7500 signatures were collected on a condemnation of Principal Greg Schwartz' conduct last Thursday. With Jack back on campus, Recall FCSB will continue to empower student leaders in and out of school," Driggers wrote.
Principal Schwartz also committed to removing the 'disciplinary action' from Petocz's school record.
On Tuesday, Petocz announced that Principal Schwartz and other school officials are barring him from running for an elected student office.
My name is Jack Petocz. I am the high school junior who led walkouts in opposition to the "Don't Say Gay" bill and was suspended for passing out pride flags. Now, I'm being prevented from running for senior class president. No matter what, I won't stop fighting for my community. pic.twitter.com/5lG6EYIXo2

— Jack Petocz (@Jack_Petocz) May 17, 2022
In response to the news, PEN America issued the following statement from Jonathan Friedman, director of the Free Expression and Education program:
"By going back on their word and imposing a red mark on Jack Petocz's disciplinary record, the Flagler Palm Coast High School administration appears bent on retaliating against him for organizing the walkout against the 'Don't Say Gay' bill. This is unconscionable. Jack exercised his right to protest as a citizen, and he led the walkout with the school's approval. No student ought to be intimidated or punished by school authorities for their political speech, and the school already told him he would not be disciplined. This is especially troubling alongside news of other efforts to censor or intimidate students raising their voices for LGBTQ+ rights across Florida. The leaders of Flagler Palm Coast High School should remove this infraction from his record so that he can run for class president just like any other student."
On Twitter, Petocz urged people to contact his school to get officials to reverse this latest decision.
If you want to help me fight, click the link below to send an email to administrators and the superintendent of my district. It's ridiculous queer kids have to be punished while fighting for our rights. https://t.co/oBOKZDLavb

— Jack Petocz (@Jack_Petocz) May 17, 2022
History making win- Out Lesbian could be Oregon's next governor
"This will be a three-way race for the highest office in our state, and this will be an election unlike anything any of us have ever seen"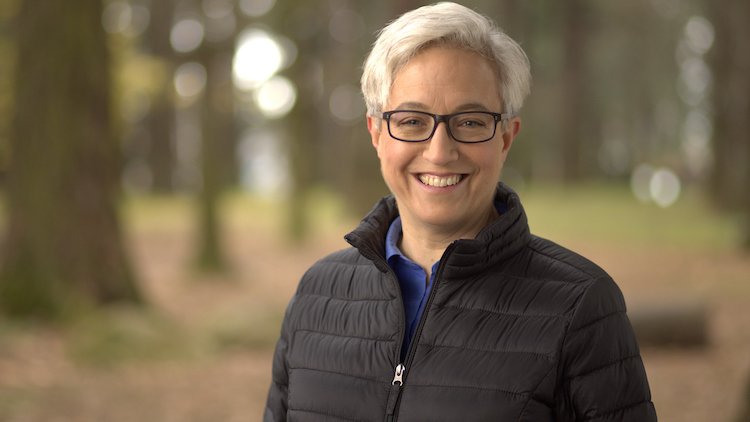 The Democratic gubernatorial primary Tuesday win by Oregon Speaker of the House Tina Kotek, who had announced her run for the governor's seat to replace incumbent Democratic Governor Kate Brown, who is term limited last September 1st, 2021, positions her to become the first Out Lesbian governor in the nation should she win the general election in November.
Kotek's win comes during an uptick in the elections nationwide as more candidates running for office identify as LGBTQ". More than 600 LGBTQ candidates are on ballots this year, according to the LGBTQ Victory Fund.
According to the Victory Fund, at least 101 people ran or are running for the U.S. Senate or U.S. House – with 96 still actively running as of February 21, 2022. That marks a 16.1 percent increase in LGBTQ Congressional candidates compared to the 2020 election cycle, when 87 people ran.
Speaking to her supporters after it became clear she had won over Oregon Treasurer Tobias Read, who was polling second among Oregonian progressives, "This will be a three-way race for the highest office in our state, and this will be an election unlike anything any of us have ever seen," Kotek said.
Republican state legislator Christine Drazan along with an independent candidate, Betsy Johnson are slated to be on the November ballot.
Last Fall when she announced her candidacy, she said, "I am running for Governor because I know that, together, we can reckon with the legacies of injustice and inequality to build a great future for Oregon." She also noted, "Oregonians are living through a devastating pandemic, the intensifying impacts of climate change, and the economic disruptions that leave too many behind. We must get past the politics of division and focus on making real, meaningful progress for families across our state."
"A victory for Tina would shatter a lavender ceiling and be a milestone moment in LGBTQ political history, yet she is running not to make history, but because there are few people as prepared and qualified to serve as Oregon's governor," said Mayor Annise Parker, President & CEO of LGBTQ Victory Fund. "Under Tina's leadership, Oregon has led in passing legislation to improve roads and education, raise the minimum wage and ensure all residents are treated fairly and equally. As governor, Tina will make Oregon a role model for the nation."
U.S. demands more access to Brittney Griner in Russia
Out WNBA star detained in Moscow in February
U.S. Ambassador to Russia John Sullivan on Tuesday said Russian officials have denied consular visits to detained WNBA star Brittney Griner three times this month.
"For the third time in a month, Russian authorities have denied an embassy visit to detained U.S. citizen Brittney Griner," said Sullivan in a statement the U.S. Embassy in Moscow posted to its Twitter account. "This is unacceptable. We call on @mfa_russia (Russia's Foreign Affairs Ministry) to provide timely consular access, in line with Russia's international and bilateral obligations."
#AMBSullivan:  For the third time in a month, Russian authorities have denied an Embassy visit to detained U.S. citizen Brittney Griner. This is unacceptable. We call on @mfa_russia to provide timely consular access, in line with Russia's intl & bilateral obligations.

— Посольство США в РФ/ U.S. Embassy Russia (@USEmbRu) May 17, 2022
Griner — a center for the Phoenix Mercury and a two-time Olympic gold medalist who is a lesbian and married to her wife — was taken into custody at Moscow's Sheremetyevo Airport in February. Russian officials said customs inspectors found hashish oil in her luggage.
The State Department earlier this month determined Russia "wrongfully detained" Griner.
A Russian court on May 13 extended her detention for another month. The Women's National Basketball Players Association, a union that represents WNBA players, has endorsed a Change.org petition that urges the Biden administration to "prioritize" Griner's release.
State Department spokesperson Ned Price on Tuesday told reporters during his daily press briefing that a consular official "was able to speak with" Griner "on the margins of her court proceedings" on May 13.
"That consular official came away with the impression that Brittney Griner is doing as well as might be expected under conditions that can only be described as exceedingly difficult," said Price.
"But sporadic contact is not satisfactory," he added. "It also may not be consistent with the Vienna Convention, to which Russia has subscribed. That is why we continue to urge the Russian government to allow consistent, timely consular access to all U.S. citizens detained in Russia, in line with those very legal obligations, and to allow us to provide consular services for U.S. citizens detained in Russia."
Price on Tuesday also said Secretary of State Antony Blinken "had an opportunity in recent days to speak with" Griner's wife.
Blinken spoke with her on May 14.
"He conveyed once again the priority we attach to seeing the release of all Americans around the world, including Brittney Griner in the case of Russia, Paul Whelan in the case of Russia — those are Americans who we consider to be wrongfully detained," said Price.