Northern Cyprus decriminalizes homosexuality
Region last European jurisdiction to repeal sodomy law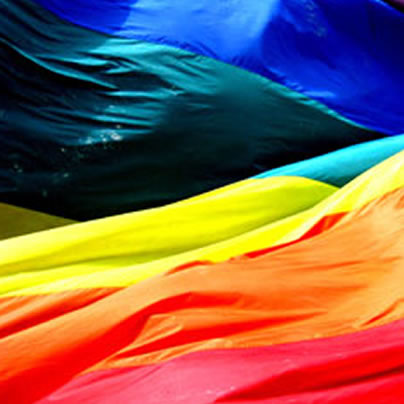 Northern Cyprus on Monday became the last European jurisdiction to decriminalize homosexuality.
Parliamentarians in the disputed area — known formally as the Turkish Republic of Northern Cyprus — approved the repeal of the law that criminalized consensual same-sex acts between adult men by a 28-1 vote margin. Reports indicate that 21 lawmakers abstained from the vote.
Those convicted under the colonial-era statute faced up to five years in prison.
LGBT rights advocates on the divided island in the eastern Mediterranean Sea applauded the vote.
"Despite the timid result of just 28 votes in favor, 21 abstentions and one vote against, today is the day when homosexuality has ceased to be considered a criminal offense for any Cypriot," said Accept-LGBT Cyprus, an advocacy group based in Nicosia, the Cypriot capital. "Accept-LGBT Cyprus welcomes this development with great satisfaction, acknowledging its importance with regards to the progress of the human rights of the LGBT people throughout Cyprus and for all Cypriots."
Paulo Côrte-Real, co-chair of the ILGA-Europe Executive Board, also welcomed the vote.
"We welcome today's vote and can finally call Europe a continent completely free from laws criminalizing homosexuality," he said.
Turkish troops invaded Northern Cyprus in 1974 after a military coup toppled then-Cypriot President Makarios III. The region declared its independence in 1983.
Turkey is the only country that recognizes Northern Cyprus as an independent country.
Colin Powell, leaving mixed legacy on 'Don't Ask, Don't Tell,' dies at 84
Key figure once opposed gays in military, then backed review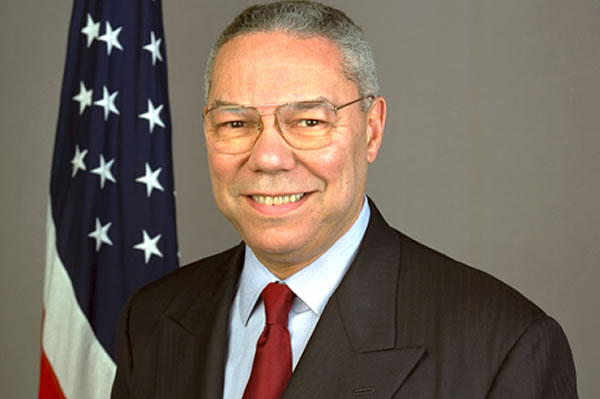 Colin Powell, the first ever Black secretary of state who served in top diplomatic and military roles in U.S. administrations, died Monday of coronavirus at age 84, leaving behind a mixed record on "Don't Ask, Don't Tell."
The world continues to grapple with the pandemic and the public grows increasingly frustrated with its persistence as many remain unvaccinated despite the wide availability of vaccines. Powell was fully vaccinated, according to a statement released upon his death. Powell reportedly suffered from multiple myeloma, a condition that hampers an individual's ability to combat blood infections.
Rising to the top of the military as chair of the Joint Chiefs of Staff, Powell supported in 1993 Congress moving forward with "Don't Ask, Don't Tell," a law that barred openly gay people from serving in the U.S. military.
During a key moment congressional testimony, Powell and other top military officials were asked whether or not allowing gay people in the military would be compatible with military readiness. Each official, including Powell," responded "incompatible." Congress would enact "Don't Ask, Don't Tell" that year.
Things changed when President Obama took office 15 years later and advocates for repeal of "Don't Ask, Don't Tell" were eager to claim Powell's voice among their ranks. After all, Powell was highly respected as a bipartisan voice after having served as secretary of state in the administration of George W. Bush and endorsing Obama in the 2008 election.
After the Obama administration in 2010 announced it would conduct a review of the idea of allowing gay people to serve openly in the military, Powell came out in support of that process. Advocates of repeal called that a declaration of reversal, although the statement fell short of a full support for gay people serving openly in the military.
"In the almost 17 years since the 'Don't Ask, Don't Tell' legislation was passed, attitudes and circumstances have changed," General Powell said in a statement issued by his office, adding, "I fully support the new approach presented to the Senate Armed Services Committee this week by Secretary of Defense Gates and Admiral Mullen."
Congress acted to repeal "Don't Ask, Don't Tell" and the policy was lifted in 2011. At the time, Powell was widely considered a supporter of ending "Don't Ask, Don't Tell" and publicly counted among supporters of repeal, although the Blade couldn't immediately find any statements from him to that effect.
In 2012, Powell had similar vaguely supportive words on same-sex marriage, saying he had "no problem with it" when asked about the issue.
"As I've thought about gay marriage, I know a lot of friends who are individually gay but are in partnerships with loved ones, and they are as stable a family as my family is, and they raise children," Powell said. "And so I don't see any reason not to say that they should be able to get married."
The Blade also couldn't immediately find any statement from Powell on transgender people serving in the military. After the Obama administration in 2016 lifted decades-old regulations against transgender service, former President Trump issued a ban by tweet the following year. President Biden reversed that ban and allowed transgender people to serve and enlist in the military in his first year in office.
Texas House approves anti-trans youth sports bill
HB 25 now heads to state Senate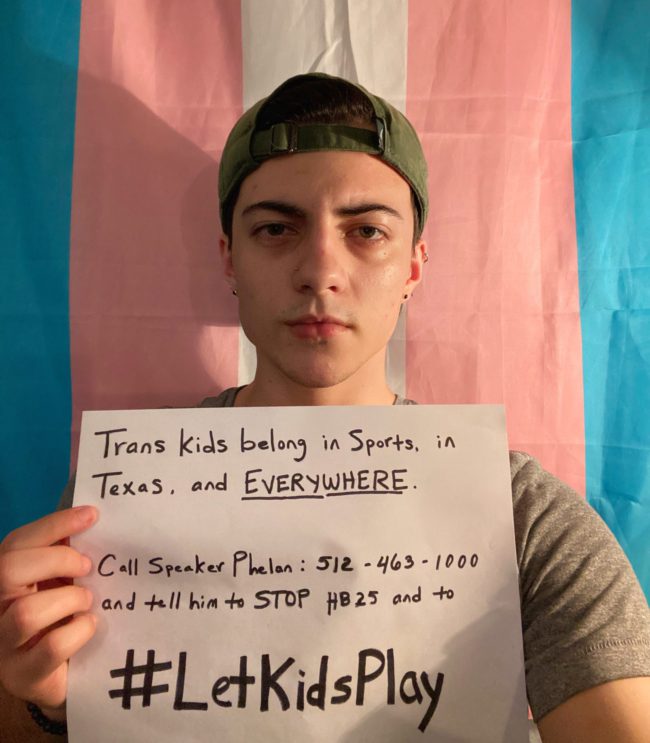 Texas House Republicans were able to push through the anti-trans youth sports measure Thursday evening after hours of emotional and at times rancorous debate, passing the bill in a 76-54 vote along party lines.
Under the provisions of Texas House Bill 25, all trans student athletes in grades K-12 will be prohibited from competing on sports teams aligned with their gender identity. The bill will now head to the Senate, where it is expected to pass.
The Texas Tribune reported that the University Interscholastic League, which governs school sports in Texas, already requires that an athlete's gender be determined by the sex listed on their birth certificate. Republican Rep. Valoree Swanson, R-Spring, the author of HB 25 has said the bill would simply "codify" existing UIL rules.
However, UIL recognizes any legally modified birth certificates. That policy could accommodate someone who may have had their birth certificate changed to match their gender identity, which can sometimes be an arduous process.
HB 25 would not allow recognition of these legally modified birth certificates unless changes were made because of a clerical error. It's not clear though how it will be determined if a birth certificate has been legally modified or not. According to the UIL, the process for checking student birth certificates is left up to schools and districts, not the UIL the Tribune reported.
"To say that tonight's passage of HB 25 is devastating is an understatement. For the past 10 grueling, exhausting, and deeply traumatic months, trans youth have been forced to debate their very existence—only to be met by the deaf ears and averted eyes of our state's leaders," Landon Richie, a GenderCool Project leader, University of Houston student and Transactivist told the Washington Blade after the vote.
"Make no mistake: This bill will not only have detrimental impacts on trans youth, who already suffer immense levels of harassment and bullying in schools, but also on cisgender youth who don't conform to Texas's idea of 'male' or 'female.' To trans kids everywhere: you belong, you are loved, you are valued, you are deserving of dignity, respect, care and the ability to live freely as your true and authentic selves, no matter where you are. We will never stop fighting for trans lives and a future where trans kids are unequivocally and unwaveringly celebrated for who they are," Richie said.
"The cruelty of this bill is breathtaking, and the legislators who are pushing it forward are doing irreparable harm to our state. Texas is a place where people value freedom and respect for diversity. This bill is a betrayal of those cherished values, and future generations will look back on this moment in disbelief that elected officials supported such an absurd and hateful measure," Shannon Minter, legal director for the National Center for Lesbian Rights told the Blade. "The families of these kids deserve better, and the burden is now on the rest of us to do everything in our power to stop this dangerous bill now," he added.
During the debate on the measure, state Rep. James Talarico, (D-Round Rock), a former middle school teacher, began his remarks by apologizing to the trans kids and families who have gone to the Capitol time and time again this year. He tells the chamber he speaks now as a legislator, and educator, and a Christian.
He quoted Republican Rep. Valoree Swanson, R-Spring, the author of HB 25 who said "if one girl wins a game, it's worth it." He says he has a different moral yardstick. "If one trans kid dies for a trophy, this bill is grotesque."
He ended speaking to his "fellow believers" in the chamber. "The worst part in these hearings have been in hearing the Bible used against trans kids to support these bills. Even tonight, 'God's law' was used to present an amendment." He then quoted the first two lines of the Bible, where God is referred to with two different Hebrew words, one masculine/one feminine. "God is non-binary." He then prevented an interruption in the chamber and continued telling trans kids that he loves them.
Fellow Democratic state Rep. Jessica González, (D-Dallas County), vice-chair of the Texas House LGBTQ Caucus asked the chamber how many trans Texas kids they are willing to hurt. She reminded her fellow representatives that cisgender women and girls will also be hurt by the bill. She shared a personal story about being outed in high school by a friend, having her locker, home, and car vandalized and losing all of her friends. "Kids are cruel."
González told lawmakers that her brother encouraged her to try out for soccer, and she was bullied with comments like "shouldn't she be trying out for the boys' team." She went from feeling a bit accepted to being an outsider again. She then reflected on carrying those feelings into adulthood and said that this bill will have long-term affects on trans kids. She asked legislators to listen to the stories of the trans kids who have bravely testified, saying kids will contemplate suicide or complete suicide.
Representative Diego Bernal, (D-San Antonio), told the chamber that some representatives can't wrap their heads around knowing that there is no problem but there is *real* harm to trans kids, and for whatever reason, that's not enough it seems to stop moving these bills.
He said that he has heard "if they already have mental health issues and suicide ideation, this can't make it worse" and "if the debate is harming them, let's just vote." The he breaks down the Texas statute's definition of bullying, telling lawmakers, "The bullying statute doesn't have an intent requirement. It doesn't matter if you don't mean to cause them harm. We are bullying these students. Know that by law … our own definitions and our own words, we are. And we don't have to."
"Texas lawmakers voted today to deliberately discriminate against transgender children. Excluding transgender students from participating in sports with their peers violates the Constitution and puts already vulnerable youth at serious risk of mental and emotional harm," Adri Perez, policy and advocacy strategist at the ACLU of Texas said in a statement to the Blade.
"There is no evidence that transgender kids pose any threat. It is indefensible that legislators would force transgender youth and their families to travel to Austin to defend their own humanity, then blatantly ignore hours of testimony about the real damage this bill causes. Trans kids and their families deserve our love and support—they've been fighting this legislation for months. Texans will hold lawmakers accountable for their cruelty," she added.
The statewide LGBTQ+ advocacy group Equality Texas in a tweet after the vote said; " We will not stop fighting to protect transgender children." Then added "We'll continue to educate lawmakers—replacing misinformation with real stories—and demand the statewide and federal nondiscrimination protections we need to prevent further harms."
We'll continue to educate lawmakers — replacing misinformation with real stories — and demand the statewide and federal nondiscrimination protections we need to prevent further harms.

— Equality Texas (@EqualityTexas) October 15, 2021
LGBTQ Youth web resource gone after Texas GOP candidate complained
Removal of the LGBTQ youth resource webpage appeared to be strictly political the Houston Chronicle reported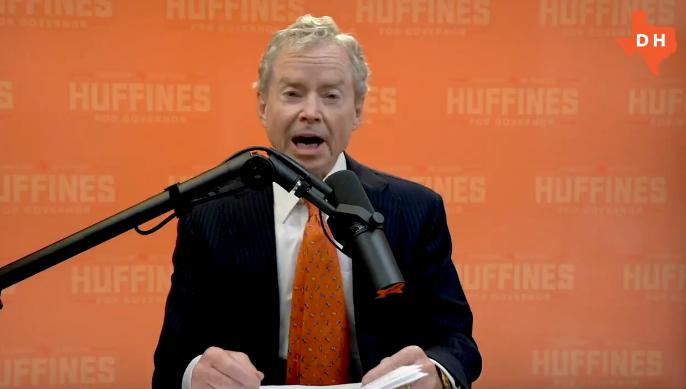 AUSTIN – A late August video tweet from a wealthy Dallas-based real estate development company executive and conservative Republican gubernatorial challenger, blamed fellow Republican incumbent Texas Governor Greg Abbott for endorsing an LGBTQ+ agenda, because of the existence of a state online resource webpage for LGBTQ youth.
Within hours it was pulled down by the state's Department of Family and Protective Services, (DFPS) the agency responsible for the page.
In an article published Tuesday, the Houston Chronicle reported that Don Huffines claimed tax dollars were being used to "advocate for transgender ideology." Huffines also went on to say that DFPS was publishing "disturbing information about our youth."
"They're talking about helping empower and celebrate lesbian, gay, bisexual, transgender, queer, questioning, intersex, asexual, ally, non-heterosexual behavior. I mean really? This is Texas. These are not Texas values. These are not Republican Party values, but these are obviously Greg Abbott's values,"
It's offensive to see @GregAbbott_TX use our tax dollars to advocate for transgender ideology. This must end. #txlege pic.twitter.com/gQiAEJZ8YR

— Don Huffines (@DonHuffines) August 31, 2021
A message on the website states that the previous content is now under review.
According to the Chronicle, the website for the Texas Youth Connection, a division of Family and Protective Services that steers young people to various resources, including education, housing and those on its LGBTQ page as they prepare for life after foster care. It was replaced by a message that states, "The Texas Youth Connection website has been temporarily disabled for a comprehensive review of its content. This is being done to ensure that its information, resources, and referrals are current."
LGBTQ+ activists and advocates are furious. Among the resources on the page for LGBTQ+ youth were critical information including for housing and information for suicide prevention and crisis assistance.
GenderCool Youth Leader, Trans rights activist and University of Houston student Landon Richie told the Blade Tuesday;
"This is deplorable. To Governor Abbott, LGBTQ+ youth are nothing more than pawns on a political chessboard. Despite his cries of protection and fairness in justification of this session's unprecedented attacks on LGBTQ+ — especially trans — youth, it has never truly been about any of those things; it has always been about his power.
Now more than ever, LGBTQ+ youth deserve safety, protection, support, and affirmation from the state — this year alone, the Trevor Project received more than 10,800 crisis contacts from LGBTQ young people in Texas looking for support, as a result of this legislative session. LGBTQ+ youth deserve better than to be treated like they are as easily discardable as a webpage," Richie said.
Shannon Minter, the Legal Director for the National Center for Lesbian Rights reacted telling the Blade in an emailed statement:
"Helping LGBTQ youth and their families prevent suicide is not a partisan issue, and any elected official who seeks to make it one has lost any sense of shame. This action by Governor Abbott is appalling and will needlessly harm vulnerable children and families who urgently need support."
Removal of the page appeared to be strictly political the Chronicle reported.
Patrick Crimmins, the department spokesman, told the Chronicle that the review "is still ongoing" but declined to answer questions seeking more detail about why the website was removed or whether it had anything to do with Huffines.
"But Family and Protective Services communications obtained through a public records request show that agency employees discussed removing the "Gender Identity and Sexual Orientation" page in response to Huffines' tweet, shortly before taking it offline," the paper wrote.
More telling was the events leading the page's removal said the paper:
"Thirteen minutes after Huffines' video went up, media relations director Marissa Gonzales emailed a link to Crimmins, the agency's communications director, under the subject line "Don Huffines video accusing Gov/DFPS of pushing liberal transgender agenda."
"FYI. This is starting to blow up on Twitter," Gonzales wrote.
Crimmins then queried Darrell Azar, DFPS' web and creative services director, about who oversees the page. "Darrell — please note we may need to take that page down, or somehow revise content," he wrote.
Late Tuesday afternoon, the Trevor Project, the world's largest suicide prevention and crisis intervention organization for LGBTQ youth weighed in on the Chronicle's reporting in an emailed statement to the Blade.
"LGBTQ youth are overrepresented in the child welfare system — and those who have been in foster care report significantly higher rates of attempting suicide. It is unconscionable that the Texas state government would actively remove vital suicide prevention resources from its website for the sole purpose of appeasing a rival politician. Mental health and suicide prevention are nonpartisan," said Casey Pick, Senior Fellow for Advocacy and Government Affairs. "This story sends a terrible message to LGBTQ youth in Texas and will only contribute to the internalization of stigma and shame. We should be expanding access to support services for this group, not erasing what resources LGBTQ youth have to reach out for help."
The Chronicle reported that the deleted webpage also included links to the Texas chapters of PFLAG, a nationwide LGBTQ organization; a "national youth talk line" to discuss gender and sexual identity and various other issues; and LGBTQ legal services.
Huffines said the page also linked to a website operated by the Human Rights Campaign, a politically active LGBTQ advocacy group that he called "the Planned Parenthood of LGBT issues."
Between January 1 and August 30, 2021, The Trevor Project received more than 10,800 crisis contacts (calls, texts, and chats) from LGBTQ young people in Texas looking for support. More than 3,900 of those crisis contacts (36%) came from transgender or nonbinary youth.
Crisis contacts from LGBTQ young people in Texas seeking support have grown over 150% when compared to the same time period in 2020.
While this volume of crisis contacts can not be attributed to any one factor (or bill), a qualitative analysis of the crisis contacts found that:

Transgender and nonbinary youth in Texas have directly stated that they are feeling stressed, using self-harm, and considering suicide due to anti-LGBTQ laws being debated in their state.
Some transgender and nonbinary youth have expressed fear over losing access to sports that provide important acceptance in their lives.
Additional Research:
The Trevor Project estimates that more than 1.8 million LGBTQ youth (13-24) seriously consider suicide each year in the U.S. — and at least one attempts suicide every 45 seconds.
The Trevor Project's 2021 National Survey on LGBTQ Youth Mental Health found that 42% of LGBTQ youth seriously considered attempting suicide in the past year, with more than half of transgender and nonbinary youth having seriously considered.
LGBTQ resources were removed from Texas' child welfare agency website after Don Huffines criticized their existence there, emails show.

Democratic state senators urged Gov. Greg Abbott and the agency commissioner to reinstate them on Tuesday. https://t.co/koCgoUUJG0

— Texas Tribune (@TexasTribune) October 13, 2021