Looking back: Gay mentions during State of the Union
Clinton, Bush and Obama addressed gays during speeches before Congress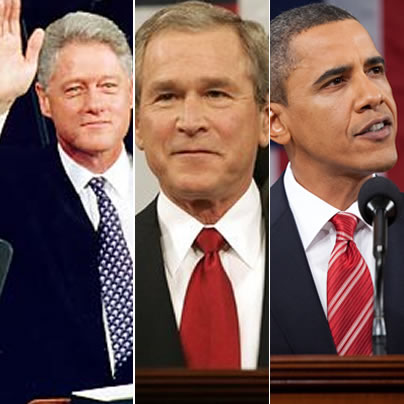 The State of the Union address is considered a pivotal speech for U.S. presidents in shaping their agenda for the year ahead, and the last three haven't shied from including LGBT people in their proposed policies.
Presidents Bill Clinton, George W. Bush and Barack Obama each made references to policy items affecting LGBT people. Clinton was the first, Bush's proposed policies were entirely negative and Obama has incorporated LGBT people into his speeches consistently.
The Washington Blade has complied a list of mentions of LGBT issues in State of the Union speeches, all of which were made in recent times. The list doesn't include mentions of HIV-related items, although Clinton, Bush and Obama each called on Congress to appropriate funds to combat the disease in their speeches.
1999 — Clinton calls for hate crimes, ENDA passage
President Clinton made a reference to two pieces of landmark legislation during his 1999 State of the Union, calling on Congress to pass hate crimes protections legislation and the Employment Non-Discrimination Act.
"Discrimination or violence because of race or religion, ancestry or gender, disability or sexual orientation, is wrong, and it ought to be illegal," Clinton said. "Therefore, I ask Congress to make the Employment Non-Discrimination Act and the Hate Crimes Prevention Act the law of the land."
After the murder of gay college student Matthew Shepard near Laramie, Wyo., in 1996, Clinton had endorsed legislation to make violent crimes based on anti-gay animus part of federal law. Clinton was also known as a supporter of ENDA, a bill that in its current version would bar workplace discrimination against LGBT people.
2000 – Clinton makes first explicit reference of 'gay'
The next year, Clinton tried again to encourage Congress to pass hate crimes protection legislation and ENDA, saying for the first time during a State of the Union address the word "gay."
Clinton made the appeal to pass both pieces of legislation when talking about incidents of hate crimes against minorities throughout the country.
"We saw a young man murdered in Wyoming just because he was gay," Clinton said. "Last year we saw the shootings of African Americans, Asian Americans, and Jewish children just because of who they were. This is not the American way, and we must draw the line. I ask you to draw that line by passing without delay the Hate Crimes Prevention Act and the Employment Non-Discrimination Act."
After Clinton's call, hate crimes legislation received a floor vote in 2000 as part of an amendment to the major Pentagon budget legislation. No attempt was made to pass ENDA on the floor that year.
Congress passed hate crimes legislation nine years later under President Obama; ENDA continues to languish in Congress and no explicit federal non-discrimination protections for LGBT workers are in place.
2004 — Bush calls for anti-gay constitutional  amendment
Preparing for his re-election campaign, President George W. Bush made a reference in his 2004 State of the Union speech affecting gay people, but in a negative way.
In the year after the Massachusetts Supreme Court legalized marriage equality, Bush used his speech to call for a U.S. constitutional amendment banning same-sex marriage, saying "a strong America must also value the institution of marriage."
"Activist judges, however, have begun redefining marriage by court order, without regard for the will of the people and their elected representatives," Bush said. "On an issue of such great consequence, the people's voice must be heard. If judges insist on forcing their arbitrary will upon the people, the only alternative left to the people would be the constitutional process. Our nation must defend the sanctity of marriage."
Following his call for a Federal Marriage Amendment, both chambers of the Republican-controlled Congress vote on the measure, but the measure failed in both chambers.
Bush's call for the amendment so invoked the ire of then-San Francisco Mayor Gavin Newsom, who was present in the audience, that he elected on his own to issue marriage licenses to gay couples in San Francisco City Hall. His actions were later rescinded by the California Supreme Court.
2005 — Bush renews call for federal marriage amendment
Fresh off his re-election win after campaigning on a Federal Marriage Amendment and the passage of 11 state constitutional anti-gay marriage amendments, Bush renewed his call for a Federal Marriage Amendment.
"Because marriage is a sacred institution and the foundation of society, it should not be redefined by activist judges," Bush said. "For the good of families, children, and society, I support a constitutional amendment to protect the institution of marriage."
Although Congress had additional Republican majorities since the previous votes in 2004, the measure failed yet again in both the House and the Senate.
2006 — Bush isn't done with the FMA
Despite the previous failures of the Federal Marriage Amendment, Bush continued to express concerns about the advancement of same-sex marriage in his 2006 State of the Union address.
"Yet many Americans, especially parents, still have deep concerns about the direction of our culture and the health of our most basic institutions," Bush said. "They're concerned about unethical conduct by public officials and discouraged by activist courts that try to redefine marriage."
That would be the last time Bush would express concerns about same-sex marriage during a State of the Union address. On Election Day in 2006, Democrats won control of both chambers of Congress, giving them control of the floor.
2009 — Obama omits gays from first speech
Although he would later be known for building a record on LGBT rights, President Obama made no explicit reference to LGBT issues during a speech before a joint session of Congress during his first year in office. All his future speeches would make some reference to gay-related issues.
The omission is in line with the perception that Obama was reluctant to tackle LGBT issues, which had proved thorny for President Clinton during his first year in office.
Because the speech was at the start of his first term, the address also technically wasn't a State of the Union address, but a speech before a joint session of Congress.
2010 — Obama pledges to work to repeal "Don't Ask'
Obama's first mention of any gay issue during a State of the Union address was in 2010 in which he pledged to move forward with the process of "Don't Ask, Don't Tell" repeal.
"This year, I will work with Congress and our military to finally repeal the law that denies gay Americans the right to serve the country they love because of who they are," Obama said.
Amid increasing pressure for Obama to act on ending the ban on openly gay service members, LGBT advocates widely praised the words — even those critical of him for not taking executive action to stop the discharges.
And Obama's words during the speech were prophetic. After a 10-month study at the Pentagon and long struggle of moving legislation through the Congress to repeal the 1993 law, Obama signed legislation at the end of the year repealing "Don't Ask, Don't Tell."
2011 — Obama pledges to finish the job on 'Don't Ask' repeal
A month after having signed the repeal into law, Obama made another reference to the ban on open service by pledging to certify "Don't Ask, Don't Tell" by the end of the year.
"Our troops come from every corner of this country," Obama said. "They're black, white, Latino, Asian, Native American. They are Christian and Hindu, Jewish and Muslim. And yes, we know that some of them are gay. Starting this year, no American will be forbidden from serving the country they love because of who they love."
Although President Obama signed repeal legislation in the previous month, the ban would only be lifted after he, the defense secretary and the chair of the Joint Chiefs of Staff certified the military was ready for repeal.
With no timetable included in the repeal legislation for when certification would have to take place, Obama's words allayed concerns the process would go on indefinitely with no formal lifting of the ban on open service.
But Obama immediately giving those reassurances called on colleges to allow military recruiters on campuses. Many had barred there presence because they perceived the ban on open service as discriminatory.
"And with that change, I call on all our college campuses to open their doors to our military recruiters and ROTC," Obama said. "It is time to leave behind the divisive battles of the past. It is time to move forward as one nation."
Those words drew concern from transgender advocates because although the ban on openly gay service was lifted, the ban on openly trans service was — and remains — still in place.
2012 — Obama includes gays in shout-out to U.S. troops
As part of a general effort to tout "Don't Ask, Don't Tell" repeal heading into his re-election campaign, Obama in his 2012 State of the Union listed gay troops as among those serving in the armed forces.
"When you put on that uniform, it doesn't matter if you're black or white, Asian, Latino, Native American; conservative, liberal; rich, poor; gay, straight," Obama said.
By this time, certification for open service in the U.S. military had already taken place months ago in September and gay service members were serving openly without fear of discharge.
But that was the only explicit LGBT mention during the State of the Union address, prompting advocates at the time to express disappointment he went no further.
2013 — Obama touts benefits for gay troops
Obama won praise from advocates for his 2013 State of the Union speech by making two references to the gay community, one overt and the other less explicit.
The most overt reference was an appeal to the nation to agree that gay service members are entitled to the same spousal benefits as straight troops.
"We will ensure equal treatment for all servicemembers and equal benefits for their families, gay and straight," Obama said.
Just weeks earlier under significant pressure from LGBT advocates, the Pentagon pledged to move forward with partner benefits for gay troops available under the law and would have them in place later in the year.
But he also made an implicit gay reference early on in the speech by saying he wants the economy to work for Americans regardless of "who you love" — an apparent reference to gay people that some took as a veiled reference to ENDA.
"It is our unfinished task to restore the basic bargain that built this country: the idea that if you work hard and meet your responsibilities, you can get ahead, no matter where you come from, no matter what you look like or who you love," Obama said.
2014 — What will happen?
It remains to be seen whether Obama will make any LGBT references in his 2014 State of the Union address on Tuesday. LGBT advocates are calling on him to ask Congress to pass ENDA, pledge to sign an executive order barring LGBT discrimination among federal contractors and explicitly use the word "transgender."
Putin slams LGBTQ people in Ukraine annexation speech
The international community has condemned sham referenda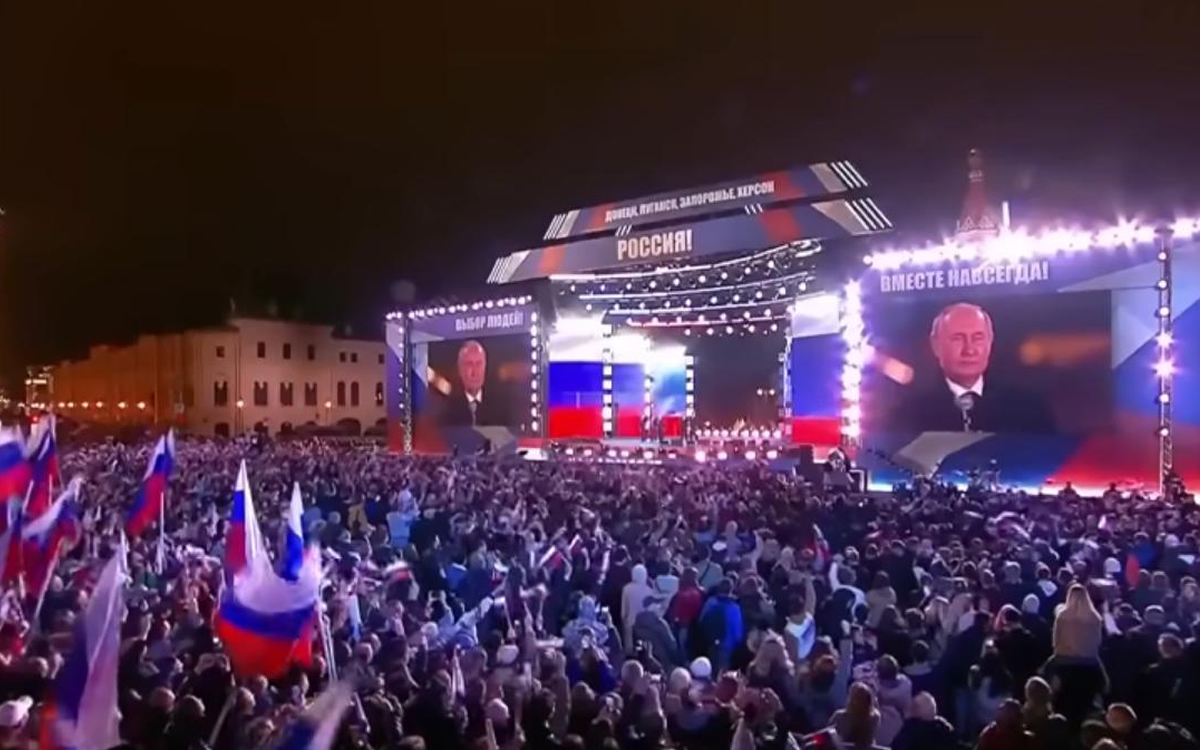 In a rally ceremony that resembled a political convention on Sept. 30, Russian President Vladimir Putin celebrated his signing a degree that Russia had annexed four regions of Eastern Ukraine that were overrun by Russian military forces and Russian-backed separatists.
"The people made their choice," said Putin in the formal signing ceremony at the Kremlin's St. George Hall. "And that choice won't be betrayed" by Russia, he said.
This past week, in an election President Joe Biden labeled fraudulent and a sham, Ukrainians in the occupied territories of Donetsk, Luhansk, Kherson and Zaporizhzhia voted to join Russia in elections supervised by heavily armed Russian troops.
Speaking from the White House on Sept. 30, Biden said the U.S. and its allies will not recognize Russia's annexation of the Ukrainian regions and reaffirmed that NATO countries will defend all territory in the alliance.
Addressing the Russian leader, Biden said "Mr. Putin, don't misunderstand what I'm saying. Every inch."
America and its allies are not going to — I'm going to emphasize, are not going to be intimidated, are not going to be intimidated by Putin and his reckless words and threats. He's not going to scare us and he doesn't — or intimidate us.
Putin's actions are a sign he's struggling. The sham referenda he carried out and this routine he put on, don't worry, it's not there if you're looking, OK. The sham routine that we put on this morning that's showing the unity and people holding hands together. Well, the United States is never going to recognize this and quite frankly, the world is not going to recognize it either. He can't seize his neighbor's territory and get away with it. It's as simple as that.
And they're going to stay the course. We're going to continue to provide military equipment so that Ukraine can defend itself and its territory and its freedom, … And we're fully prepared to defend, I want to say this again, America is fully prepared with our NATO allies to defend every single inch of NATO's territory, every single inch. So Mr. Putin, don't misunderstand what I'm saying. Every inch."
Putin in his speech at the ceremony, which took place on a massive stage in Moscow's Red Square opposite the Kremlin's walls, took aim at the West with particular emphasis on Western values and culture.
"Western countries have been repeating for centuries that they bring freedom and democracy to other peoples. Everything is exactly the opposite: instead of democracy — suppression and exploitation; instead of freedom — enslavement and violence," Putin said.
Later during the speech Putin decried the LGBTQ community and Western nations that allow equity and equality and human rights:
"In fact, they spit on the natural right of billions of people, most of humanity, to freedom and justice, to determine their own future on their own. Now they have completely moved to a radical denial of moral norms, religion, and family.
Let's answer some very simple questions for ourselves. I now want to return to what I said, I want to address all the citizens of the country — not only to those colleagues who are in the hall — to all the citizens of Russia: do we want to have, here, in our country, in Russia, parent number one, number two, number three instead of mom and dad — have they gone made out there? Do we really want perversions that lead to degradation and extinction to be imposed on children in our schools from the primary grades? To be drummed into them that there are various supposed genders besides women and men, and to be offered a sex change operation? Do we want all this for our country and our children? For us, all this is unacceptable, we have a different future, our own future?"
Putin then implied directly that the U.S. and its NATO allies assisting Ukraine were trying to erase Russian culture and then justified the annexation of the four regions in Eastern Ukraine:
"Today we are fighting so that it would never occur to anyone that Russia, our people, our language, our culture can be taken and erased from history. Today, we need the consolidation of the entire society, and such cohesion can only be based on sovereignty, freedom, creation and justice. Our values ​​are humanity, mercy and compassion.
And I want to end my speech with the words of a true patriot Ivan Alexandrovich Ilyin: 'If I consider Russia my Motherland, then this means that I love in Russian, contemplate and think, sing and speak Russian; that I believe in the spiritual strength of the Russian people. His spirit is my spirit; his fate is my fate; his suffering is my grief; its flowering is my joy.'
Behind these words is a great spiritual choice, which for more than a thousand years of Russian statehood was followed by many generations of our ancestors. Today we are making this choice, the citizens of the Donetsk and Lugansk People's Republics, the residents of Zaporozhye and Kherson regions have made this choice. They made the choice to be with their people, to be with the Motherland, to live its destiny, to win together with it."
Putin has long held homophobic and transphobic opinions and has signed multiple pieces of legislation that has sharply curtailed LGBTQ rights and expression in Russia during his 18 years as president, including the country's "Don't Say Gay" law signed in 2013 that has been strengthened and augmented by succeeding measures.
Poll indicates Moore well ahead of Cox in Md. gubernatorial race
Democrat has 32-point lead over anti-LGBTQ Republican opponent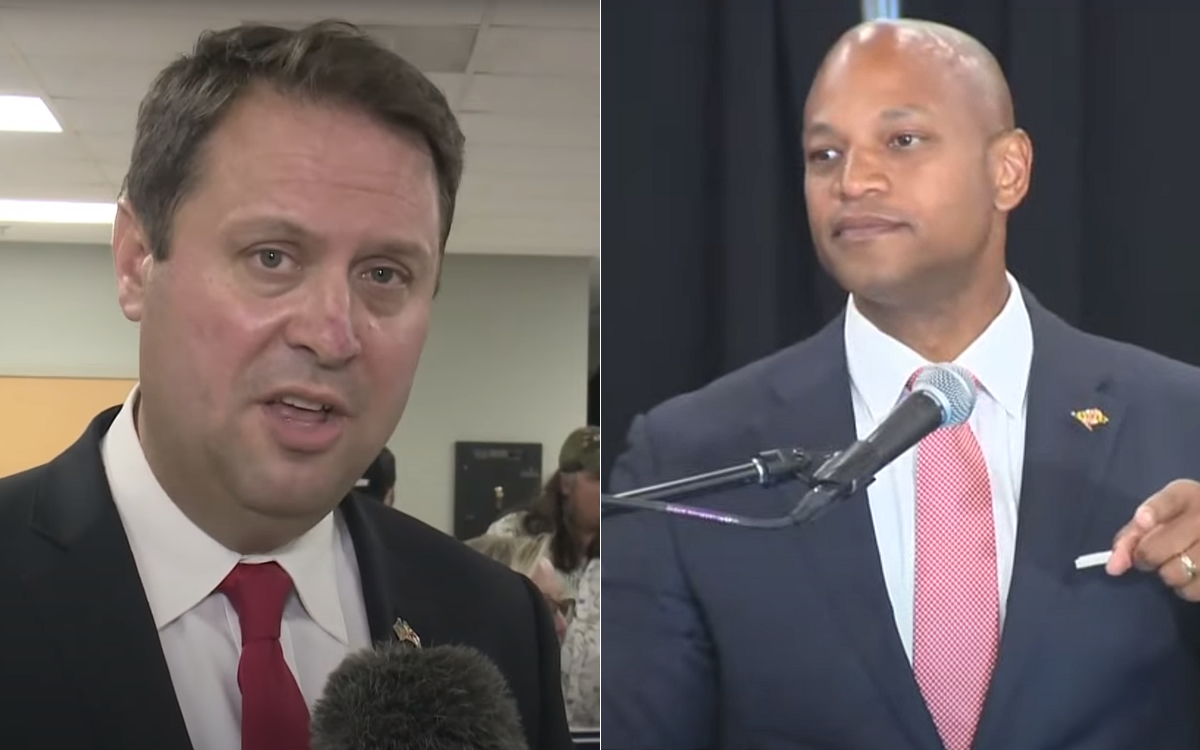 A new Washington Post-University of Maryland poll shows Democrat Wes Moore is ahead of Republican Dan Cox by 32 points in the state's gubernatorial race.
The poll, which was released on Saturday, shows 60 percent of respondents supported Moore, compared to only 28 percent who backed Cox. The Post and the University of Maryland surveyed 810 registered Maryland voters by telephone from Sept. 22-27.
The results mirror those of the 2020 election, when now President Joe Biden defeated then-President Donald Trump in Maryland by 33 percentage points. The former president has endorsed Cox, who opposes LGBTQ rights.
While the poll reflects the candidate for whom Marylanders are more likely to vote, it also shows the one who is generally more liked. Fifty-one percent of respondents have a favorable opinion of Moore, compared to only 28 percent of respondents who said they feel favorably about Cox.
A Democrat from Baltimore County told the Post that she feels like Moore understand the issues of marginalized communities, 
"He is coming from an African American family and knows how hard life can be," she said.
An Independent from St. Mary's County told the Post they agrees with Cox's opposition to teaching students about gender identity and structural racism in the classroom. The voter also said they feel Republicans can help the economy more than Democrats can.
DOJ urged to investigate threats against providers of transition-related care
Boston-area hospital forced to evacuate in August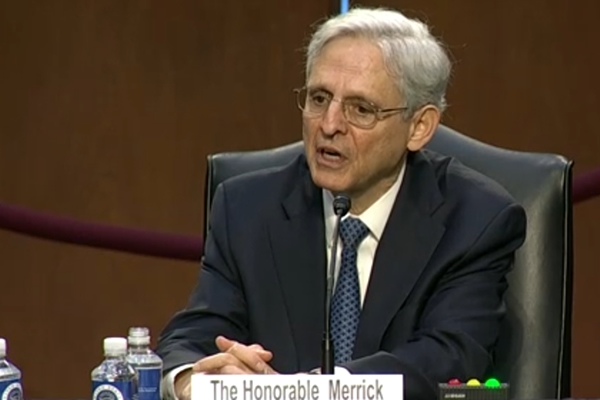 A coalition of major health organizations are calling on U.S. Attorney General Merrick Garland to investigation threats against providers of gender transition-related medical care for youth, asserting ongoing hostility, including bomb threats and threats of personal violence.
The letter, dated Oct. 3, says medical providers are facing threats for providing "evidence-based health care" to youth, which has meant care for gender transitions, such as hormones, puberty blockers and gender reassignment surgery. The targets of these threats, the letter says, are children's hospitals, academic health systems and physicians across the country.
"These coordinated attacks threaten federally protected rights to health care for patients and their families," the letter says. "The attacks are rooted in an intentional campaign of disinformation, where a few high-profile users on social media share false and misleading information targeting individual physicians and hospitals, resulting in a rapid escalation of threats, harassment and disruption of care across multiple jurisdictions."
The letter has an organizational signature from American Academy of Pediatrics, American Medical Association and Children's Hospital Association, listing no names as representatives. According to the letter, the group represent 270,000 physicians and medical students and CHA represents more than 220 children's hospitals across the country.
Major health organizations call on the U.S. Justice Department to take action weeks after Boston Children's Hospital was forced to evacuate over a bomb threat. Authorities later arrested a woman charged with making the after she reportedly phoned in the threat and called the staff "sickos."
The threats, the letter says, have had significant impact on providers and services to patients, including a new mother being prevented from being with her preterm infant because of a bomb threat; the need for increased security at children's hospitals; and staffers facing "increased threats via social media – including to their personal accounts."
A statement from organizations accompanying the letter urges social media companies — including Twitter, TikTok and Meta, which owns Facebook and Instagram — to "do more to prevent coordinated campaigns of disinformation."
Jack Resneck, president of the American Medical Association, said in a statement accompanying the letter "individuals in all workplaces have the right to a safe environment, out of harm's way and free of intimidation or reprisal."
"As physicians, we condemn groups that promote hate-motivated intolerance and toxic misinformation that can lead to grave real-world violence and extremism and jeopardize patients' health outcomes," Resneck said.
The Washington Blade has placed a call in with the Justice Department seeking comment on the letter and the American Medical Association seeking comment on why the letter has organizational signatures as opposed to signatures from any of their representatives.