Wisconsin latest state to face marriage lawsuit
'Evasion' statute prohibits couples from going elsewhere to wed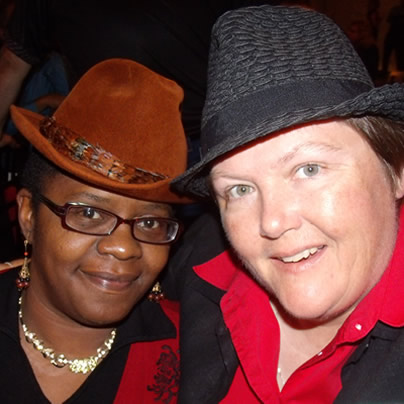 Same-sex couples in Wisconsin joined others throughout the country on Monday in filing a lawsuit seeking same-sex marriage, but efforts there are unique because of the penalties for marrying in another jurisdiction.
The litigation seeks not only to overturn the state's 2006 constitutional amendment barring same-sex marriage, but also to enjoin state official from enforcing a "marriage evasion law" prohibiting couples — gay and straight — from going elsewhere to marry if the marriage would be prohibited in the state.
The penalties of violating the marriage evasion law in Wisconsin, which is the only state to have such a statute, include up to $10,000 in fines and nine months in prison.
For Marie Carlson, one-half of one of the couples participating in the lawsuit, the marriage evasion law is of concern as she seeks recognition of her relationship with Charvonne Kemp.
"It's illegal in the state Wisconsin to go another state and get married if you live here," Carlson said. "I know that it's not really all that enforced; it's still something that hangs over your head."
The marriage evasion law is particularly problematic for same-sex couples in Wisconsin because the Obama administration in most cases has elected to recognize same-sex marriages even if the state doesn't recognize them — provided these couples are able to marry in a jurisdiction that allows it.
John Knight, a staff attorney with the American Civil Liberties Union's LGBT project, called the marriage evasion law a "Catch-22" for same-sex couples living in Wisconsin who want to marry.
"Wisconsin is unique in that sense, and so we think that argument particularly exemplifies the harm or the animus toward same-sex couples in some parts of the country," Knight said.
But for Kemp, it's not the fear of prosecution for marrying elsewhere that compels her to seek the right marry in Wisconsin, but the ability to wed in the state where she's lived with her partner for seven years and raised two sons.
"We're completely in love, and we'd like to be married in the state that we live in," Kemp said. "We do have options where we could obviously leave the state and go to other states and get married, but we want to be legally recognized where we live."
The lawsuit, Wolf and Schumacher v. Walker, was filed by the ACLU, the ACLU of Wisconsin and Mayer Brown LLP and is pending before the U.S. District Court for the Western District of Wisconsin.
Like other lawsuits filed throughout the country, the 29-page complaint filed by the groups in Wisconsin alleges the state's ban on same-sex marriage violates equal protection and due process under the Fourteenth Amendment to the U.S. Constitution.
"Although Wisconsin and this country have taken some steps to reduce discrimination against lesbians and gays, Wisconsin's ban on marriage for same-sex couples is a striking and continuing vestige of the long history of discrimination toward lesbians and gay men," the complaint says.
The lawsuit was filed on behalf of four same-sex couples seeking to marry in Wisconsin. Along with Kemp and Carlson, who reside in Milwaukee, they are: Virginia Wolf and Carol Schumacher, who reside in Eau Claire, Wis.; Roy Badger and Garth Wangemann, who live in Milwaukee; and Judith "Judi" Trampf and Katharina "Katy" Heyning, who live in Madison.
Although Wisconsin offers same-sex couples the ability to join in a domestic partnership, enacted in the state in 2009, they don't offer same the legal rights as marriages.
Carlson said the union isn't enough because that union provides little assistance beyond certain health insurance benefits — and that's only if the insurance company recognizes the partnership.
"It also goes along with the fact that last like year, Charvonne's mother passed away, and we all had to go to New Jersey for a week," Carlson said. "I had to use vacation time because…the company I work for didn't recognize she was legally my partner, so I didn't get bereavement to be able to go. So, I had to use a week of my vacation."
The office of Wisconsin Gov. Scott Walker (R) didn't immediately respond to the Washington Blade's request to comment on the lawsuit.
Wisconsin Attorney General J.B. Van Hollen, however, pledged in a statement to the Blade that he would the defend the marriage amendment.
"This constitutional amendment was approved by a large majority of Wisconsin residents," Van Hollen said. "I believe the amendment is constitutional, and I will vigorously defend it."
The Wisconsin litigation is among 40 pending lawsuits in 22 states throughout the country seeking marriage rights for gay couples.
Amid expectations that one will soon reach the U.S. Supreme Court for a final ruling on marriage equality, Knight said it's possible, but he wouldn't bet on it.
"It's one of the possibilities it might go to the Supreme Court, but the chance of that in light of all the other cases out there is probably fairly small," Knight said. "But it could be."
Nonetheless, if Walker continues to fight the lawsuit and a high court ruling doesn't happen before the case is resolved, Kemp said she's willing to take her case to the Supreme Court to fight for marriage rights across the country if necessary.
"I'm willing to go to the Supreme Court to fight for the right for everyone to be able to get married if that's what they choose to do," Kemp said. "It's about marriage equality for all, not marriage equality for some, or for just us."
For Kemp, the ability to marry in Wisconsin is not just about the legal rights that marriage would afford, but the dignity of having the access to the same union as other couples.
"However, I want to be married just like everyone else. I want it to be legal, not just for if one of us should get sick and having rights where we're in the hospital with the other one, but also taxes, all the things that come with marriage, good and bad," Kemp said.
Jamaica man attacked after using gay dating app
Victim's penis partially severed before he was set on fire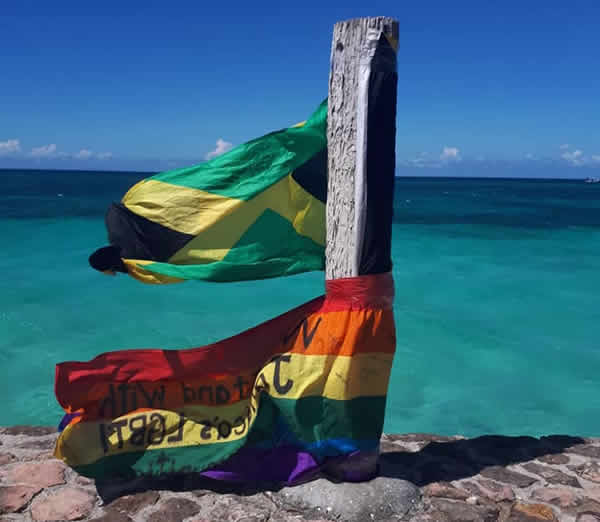 An 18-year-old man in Jamaica remains hospitalized in critical condition after he was targeted on a gay dating app.
The Jamaica Gleaner reports the victim on Oct. 11 went to a neighborhood in Montego Bay, a resort city that is the capital of Jamaica's St. James Parish, to meet the man with whom he was speaking.
The newspaper reports the man and two other men abducted the victim, robbed him and partially severed his penis before they set him on fire. Officials said the three men took his cell phone and used his bank card to withdraw money from his account.
"He is a very lucky young man because although they left him in a critical condition, he managed to make his way to a security checkpoint in the community where they assisted him to the hospital, where he was admitted in critical condition," a local police officer told the Jamaica Gleaner.
The Jamaica Gleaner reported a 43-year-old man in St. James Parish disappeared in January 2020 after he went to meet someone with whom he had spoken on a gay dating website. Authorities later found the man's body, and two men have been charged with his murder.
Violence against LGBTQ Jamaicans remains commonplace. Consensual same-sex sexual relations also remain criminalized in the country.
J-FLAG, a Jamaican LGBTQ rights group, has condemned the latest attack.
"Like all well-thinking Jamaicans at this time, JFLAG is outraged at the recent attack on an 18-year-old man in St. James," tweeted J-FLAG on Sunday. "His attackers must be brought to justice."
‼️TRIGGER WARNING‼️

This is not the time for victim-blaming nor slut-shaming. Justice is our only focus at this time. We appeal to community members, allies and every other Jamaican who may have information to make a report to the police. pic.twitter.com/Lmz6lYAY5s

— Equality Jamaica (@EqualityJa) October 17, 2021
Colin Powell, leaving mixed legacy on 'Don't Ask, Don't Tell,' dies at 84
Key figure once opposed gays in military, then backed review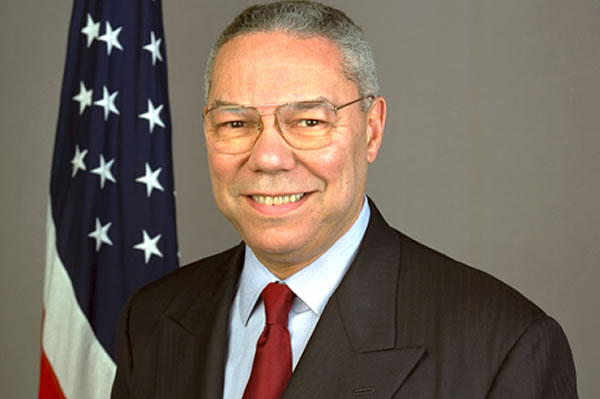 Colin Powell, the first ever Black secretary of state who served in top diplomatic and military roles in U.S. administrations, died Monday of coronavirus at age 84, leaving behind a mixed record on "Don't Ask, Don't Tell."
The world continues to grapple with the pandemic and the public grows increasingly frustrated with its persistence as many remain unvaccinated despite the wide availability of vaccines. Powell was fully vaccinated, according to a statement released upon his death. Powell reportedly suffered from multiple myeloma, a condition that hampers an individual's ability to combat blood infections.
Rising to the top of the military as chair of the Joint Chiefs of Staff, Powell supported in 1993 Congress moving forward with "Don't Ask, Don't Tell," a law that barred openly gay people from serving in the U.S. military.
During a key moment congressional testimony, Powell and other top military officials were asked whether or not allowing gay people in the military would be compatible with military readiness. Each official, including Powell," responded "incompatible." Congress would enact "Don't Ask, Don't Tell" that year.
Things changed when President Obama took office 15 years later and advocates for repeal of "Don't Ask, Don't Tell" were eager to claim Powell's voice among their ranks. After all, Powell was highly respected as a bipartisan voice after having served as secretary of state in the administration of George W. Bush and endorsing Obama in the 2008 election.
After the Obama administration in 2010 announced it would conduct a review of the idea of allowing gay people to serve openly in the military, Powell came out in support of that process. Advocates of repeal called that a declaration of reversal, although the statement fell short of a full support for gay people serving openly in the military.
"In the almost 17 years since the 'Don't Ask, Don't Tell' legislation was passed, attitudes and circumstances have changed," General Powell said in a statement issued by his office, adding, "I fully support the new approach presented to the Senate Armed Services Committee this week by Secretary of Defense Gates and Admiral Mullen."
Congress acted to repeal "Don't Ask, Don't Tell" and the policy was lifted in 2011. At the time, Powell was widely considered a supporter of ending "Don't Ask, Don't Tell" and publicly counted among supporters of repeal, although the Blade couldn't immediately find any statements from him to that effect.
In 2012, Powell had similar vaguely supportive words on same-sex marriage, saying he had "no problem with it" when asked about the issue.
"As I've thought about gay marriage, I know a lot of friends who are individually gay but are in partnerships with loved ones, and they are as stable a family as my family is, and they raise children," Powell said. "And so I don't see any reason not to say that they should be able to get married."
The Blade also couldn't immediately find any statement from Powell on transgender people serving in the military. After the Obama administration in 2016 lifted decades-old regulations against transgender service, former President Trump issued a ban by tweet the following year. President Biden reversed that ban and allowed transgender people to serve and enlist in the military in his first year in office.
Botswana attorney general seeks to recriminalize homosexuality
High Court heard case on Oct. 12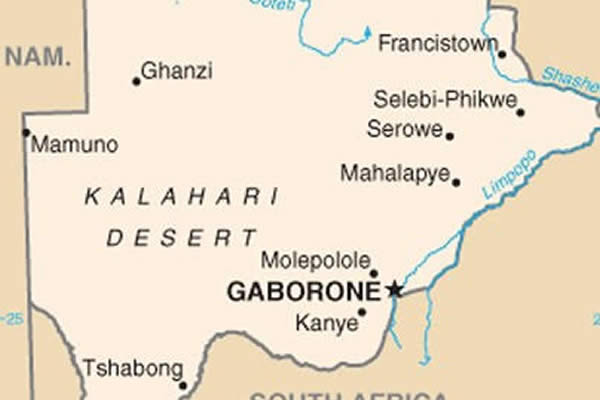 GABORONE, Botswana — On June 11, 2019, Botswana moved toward being a state that no longer held some of its citizens (and, by extension, visitors) as criminals if they identified within the LGBTQ spectrum. However, the government didn't take too long before it declared its intention to appeal the High Court judgment that asserted that consensual same-sex sexual activity in private was not to be a criminal act.
The appeal hearing took place on Oct. 12.
There are some key things to understand about what the High Court did for people in Botswana. The judgment, written and delivered by Justice Leburu, not only put a clear delineation between the state's powers to intrude in people's private sexual lives, but it also stated that laws that served no purpose in the governance of the people they oversaw were most likely worthy of "a museum peg" more than being active laws of the land.
In the hearing on Oct. 9, a full bench of five judges of the Court of Appeal was treated to the government's case—as presented by advocate Sydney Pilane of the Attorney General's Chambers—along with hearing the rebuttals from the legal counsel representing Letsweletse Motshidiemang, who brought the original case against the government, and LEGABIBO, an NGO admitted as amicus curiae, a friend of the court. The appeal, two years in the making, would have been expected to be based on facts rather than opinions of what could and could not be accepted by hypothetical Batswana. Pilane even went so far as to contest that President Mokgweetsi Masisi's utterances about how people in same-sex relationships were "suffering in silence" were taken out of context as he was talking about gender-based violence and not endorsing their relationships.
The 2019 ruling of the High Court, the most supreme court of incidence in the country, not only declared people who were or had interest in engaging in consensual same-sex sexual activity not criminals, but it also allowed non-queer people to engage in sex acts that would otherwise be considered "against the order of nature" freely. The latter clause had often been interpreted as being solely about non-heterosexuals but on greater interrogation one realizes that any sex act that doesn't result in the creation of a child was considered against this 'order of nature' and that nullified much of heterosexual sexual exploration—further painting these clauses as out of touch with contemporary Botswana as Leburu expressed.
In some of his appeal arguments, Pilane stated that Batswana "do not have a problem with gay people", yet he based his contention on the fact that Batswana "respect the courts' decisions;" as such they would not take up arms at the court's decision to decriminalize consensual same-sex sexual activity. Pilane maintained that the decision to decriminalize should be left to the Parliament on the recommendation of the courts. The bench was swift to query whether a body of politicians elected by a majority would be the best representatives of a minority that was oppressed by laws that the very politicians benefitted from.
Botswana's legal system allows for the High Court ruling to remain the law of the land until such a point as it's struck down. The Court of Appeal ruling in favor of Batswana's sexual liberties will be a nail in the proverbial coffin of residual colonial sex-related laws plaguing Botswana. This will not be the end by any means though. Where the attorney general can form a case stating that decriminalizing consensual same-sex relations could be likened to people locking themselves in their houses with animals and having their way with them, we know that mindset changes need to be prioritized to ensure that all Batswana understand their constitutionally protected rights to privacy, expression, and freedom of association as relates to their personal and sexual lives.
The 2010 Employment Act of Botswana already protects people from being discriminated against based on their sex or gender identity. The nation's sexual violence laws were made gender neutral, thus covering non-consensual sex (rape) in all its possibilities. In upholding the ruling of the High Court, the Court of Appeal will allow the LGBTQ and SOGIESC (sexual orientation, gender identity and expression and sex characteristics) movements in Botswana some respite as attention is then channeled toward other pressing matters such as name changes, access to healthcare, and other culturally pertinent issues.
The Court of Appeal is expected to hand down a judgement following their deliberations in 4-6 weeks (mid to late November), however, this remains at their discretion. As it stands, since the High Court ruling in 2019, Botswana has experienced increased social accommodation for LGBTQ matters and figures—however, this is not to say there have not been any negative instances. With the continued sensitization, the expectation is that the courts, the government and NGO players will all contribute to a broad, national, culturing of LGBTQ rights in Botswana devoid of colonial residues.