Anti-gay advocates launch global 'pro-family' group
Protesters escorted out of D.C. press conference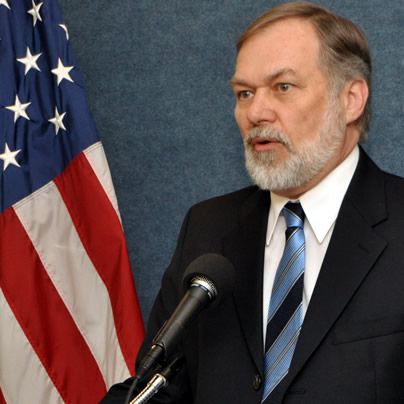 Two anti-gay advocates on Friday announced a new organization designed to combat the global LGBT rights movement.
Scott Lively of Defend the Family International and Peter LaBarbera of Americans for Truth About Homosexuality unveiled the Coalition for Family Values at the National Press Club in downtown Washington. Greg Quinlan and Diane Gramley of the American Family Association of Pennsylvania spoke at the press conference.
Matt Barber of Liberty Council Action, Oklahoma state Rep. Sally Kern and Brian Camenker of MassResistance are among the more than 70 anti-gay activists and religious leaders from the U.S., Canada, Australia, the U.K. and Brazil who have thus far joined the coalition.
"We share a Biblical world view and speak the plain truth of the LGBT agenda and its destructive influence on society," said Lively. "Our goal is to promote and protect the natural family as the essential foundation of civilization, and family values as the sources and guide to mainstream culture in every society, while advocating reasonable tolerance to those who choose to live discretely outside the mainstream."
The press conference took place against the backdrop of ongoing outrage over Russia's LGBT rights record that includes a 2013 law that bans gay propaganda to minors.
Authorities earlier this week twice detained transgender former Italian Parliamentarian Vladimir Luxuria who protested the controversial statute during the 2014 Winter Olympics in Sochi, Russia. Police in St. Petersburg and Moscow on Feb. 7 arrested 14 LGBT rights advocates who marched with a banner in support of the campaign to add sexual orientation to the Olympic charter's anti-discrimination clause and sang the Russian national anthem near Red Square while holding Russian and rainbow flags.
Lively, who said during the press conference he has been to Russia three times, last August applauded Russian President Vladimir Putin for signing the gay propaganda law.
"On behalf of millions of Americans and Canadians who are concerned about the seemingly unstoppable spread of homosexuality in our countries and internationally, I wish to respectfully express my heartfelt gratitude that your nation has take a firm and unequivocal stand against this scourge by banning homosexualist propaganda in Russia," wrote Lively in an open letter to Putin.
Lively reiterated his praise of the Russian president during the D.C. press conference.
"We want to praise the Russian Federation for providing much-needed leadership in restoring family values in public policy," he said, adding he hopes other governments will enact laws similar to the gay propaganda law that Putin signed. "By taking these steps in the face of intense criticism and hostility by some Western governments and NGOs, the Russians have demonstrated the high value that they place on their children and the natural family model of society. We believe that God will bless the Russian people for their faith and courage."
LaBarbera echoed Lively.
"The United States of America, especially under President Barack Obama has nothing to teach Russia and the world when it comes to homosexuality-based so-called rights and sexual morality," he said. "Russia has enough problems of its own to be worrying about U.S. liberals who are obsessed with promoting the normalization of homosexuality and gender confusion, even to children."
Ellen Sturtz and Slava Revin of the Spectrum Human Rights Alliance heckled Lively and LaBarbera for several minutes after they spoke. The LGBT rights advocates prevented Gramley from speaking for several minutes before security personnel escorted them from the room in which the press conference was taking place.
"When it comes to their children and the efforts by homosexual activists to tell kids that gay is okay, Russia has made the right decision," said Gramley. "Last year Russia sent a message to the world that their children are important.
Lively: We 'unequivocally oppose any violence' against anyone
Reports that emerged on Thursday suggested Ugandan President Yoweri Museveni signed his country's so-called Anti-Homosexuality Bill that would impose a life sentence upon anyone found guilty of repeated same-sex sexual acts.
The Center for Constitutional Rights in March 2012 filed a federal lawsuit against Lively, who is running to succeed outgoing Massachusetts Gov. Deval Patrick, on behalf of a Ugandan LGBT rights group that accuses the evangelical Christian of exploiting anti-gay attitudes in the East African country and encouraging lawmakers to approve the Anti-Homosexuality Bill. Judge Michael A. Posner of the U.S. District Court for the District of Massachusetts last August ruled Sexual Minorities Uganda's lawsuit can move forward.
"I certainly disagree with the controversial legislation that Uganda may enact in the coming days," U.S. Sen. Jim Inhofe (R-Okla.), who met with Museveni in the East African country on Jan. 23, told the Washington Blade on Thursday. "As I've said before, it is my hope that the country will abandon this unjust and harsh legislation."
Obama, Secretary of State John Kerry, the Human Rights Campaign and other LGBT and human rights groups have also criticized Museveni over the Anti-Homosexuality Bill. They have also spoken out against the draconian bill Nigerian President Goodluck Jonathan signed last month that bans nuptials for gays and lesbians, same-sex "amorous relationships" and membership in LGBT advocacy groups.
Lively said in response to the Blade's question about whether the coalition will contribute to additional anti-LGBT violence in Nigeria, Uganda and other countries that he and other members "unequivocally condemn any violence against anyone, including homosexuals."
"We do not support the promotion of hatred," said Lively. "We believe that existing laws in every country are sufficient to protect people from that kind of violence. Anyone who engages in violence against people like that should be prosecuted and punished."
Lively further described the Center for Constitutional Rights that filed the federal lawsuit against him on behalf of Sexual Minorities Uganda as a "Marxist law firm from New York City."
"The purpose of the lawsuit is to shut me up because I speak very articulately about the homosexual issue from a pro-family perspective," said Lively in response to the Blade's question.
Biden, Harris, deliver remarks for White House Office of Gun Violence Prevention
Pulse survivor Brandon Wolf among those who spoke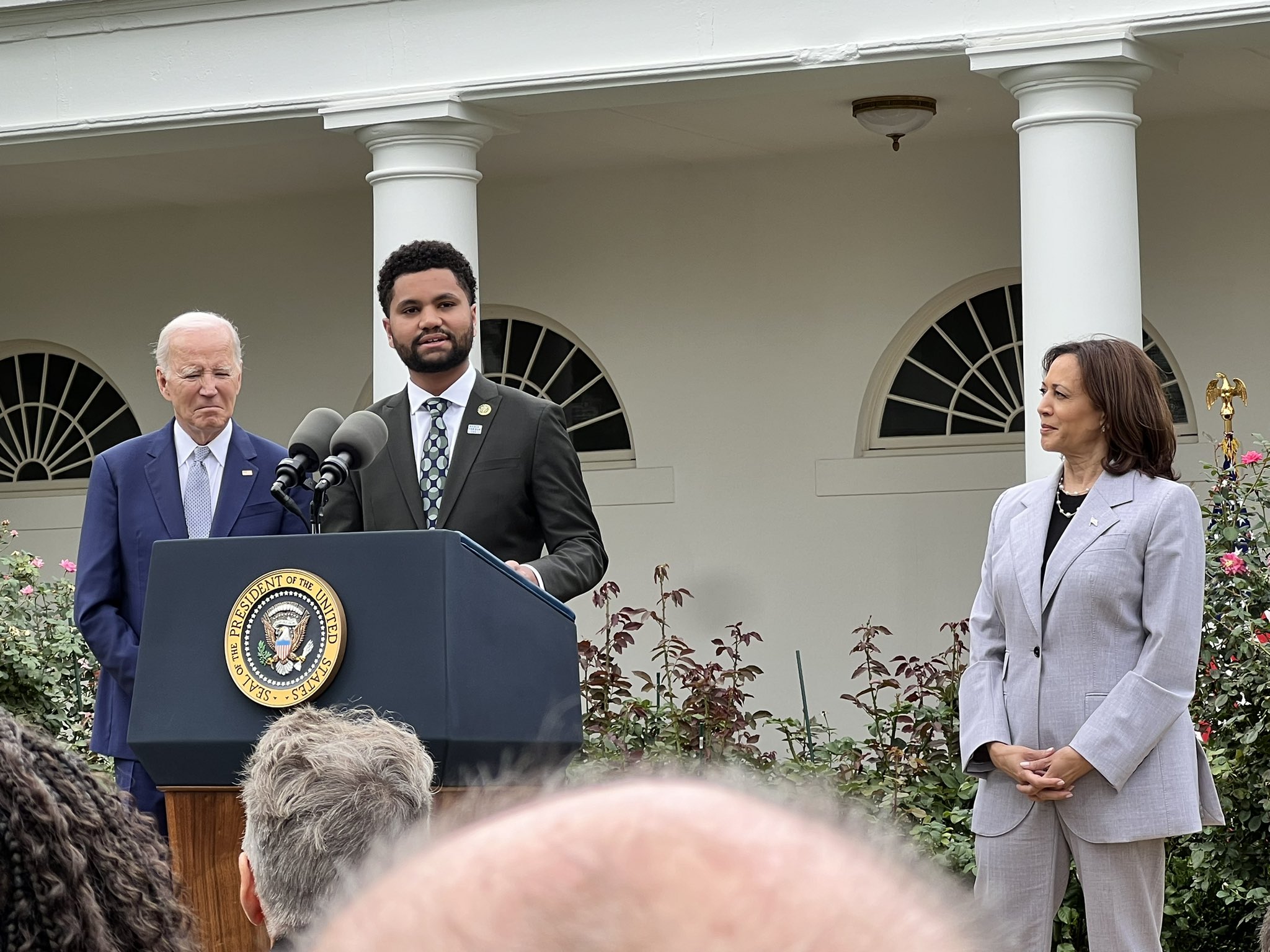 President Joe Biden, Vice President Kamala Harris, and U.S. Rep. Maxwell Frost (D-Fla.) addressed an audience from the Rose Garden of the White House on Friday to honor the establishment of a first-ever White House Office of Gun Violence Prevention.
In a press release Thursday announcing the move, the administration said its aim is to implement and expand the provisions of last year's Bipartisan Safer Communities Act along with those contained in the president's executive orders targeting issues of gun violence.
Additionally, Biden explained in his remarks, the office will coordinate more support for survivors, families and communities, including mental health services and financial aid; identify new avenues for executive action; and "expand our coalition of partners in states and cities across America" given the need for legislative solutions on the local and state level.
Harris, who will oversee the office, pledged to "use the full power of the federal government to strengthen the coalition of survivors and advocates and students and teachers and elected leaders to save lives and fight for the right of all people to be safe from fear and to be able to live a life where they understand that they are supported in that desire and that right."
The vice president noted her close experiences with the devastating consequences of gun violence in her work as a federal prosecutor, San Francisco district attorney, California attorney general and in her current role.
Biden's comments also included highlights of his administration's accomplishments combatting gun violence and a call to action for Congress to do more. "It's time again to ban assault weapons and high capacity magazines," he told lawmakers.
The president also credited the the work of advocates including those who were gathered at the White House on Friday: "all of you here today, all across the country, survivors, families, advocates — especially young people who demand our nation do better to protect all; who protested, organized, voted, and ran for office, and, yes, marched for their lives."
Taking the stage before introducing Biden, Frost noted that "Right before I was elected to Congress, I served as the national organizing director for March for Our Lives, a movement that inspired young people across the nation to demand safe communities."
"The president understands that this issue especially for young people, especially for marginalized communities, is a matter of survival," the congressman said. And the formation of this office, "comes from Pulse to Parkland," he said, adding, "we fight because we love."
Human Rights Campaign National Press Secretary Brandon Wolf, a survivor of the 2016 Pulse nightclub shooting, which was America's second deadliest mass shooting and the deadliest against the LGBTQ community, shared a comment with the Washington Blade after Friday's ceremony:
"Seven years ago, when my best friends and 47 others were murdered at our safe place — Pulse Nightclub — we promised to honor them with action. This is what that looks like. This deep investment in the fight to end gun violence matters, and I cannot wait to see Vice President Harris lead these efforts. We can blaze the path toward a future free of gun violence. And today marked an important step in that direction."
Federal judge: drag is 'vulgar and lewd,' 'sexualized conduct'
Ruling 'bristles with hostility toward LGBTQ people'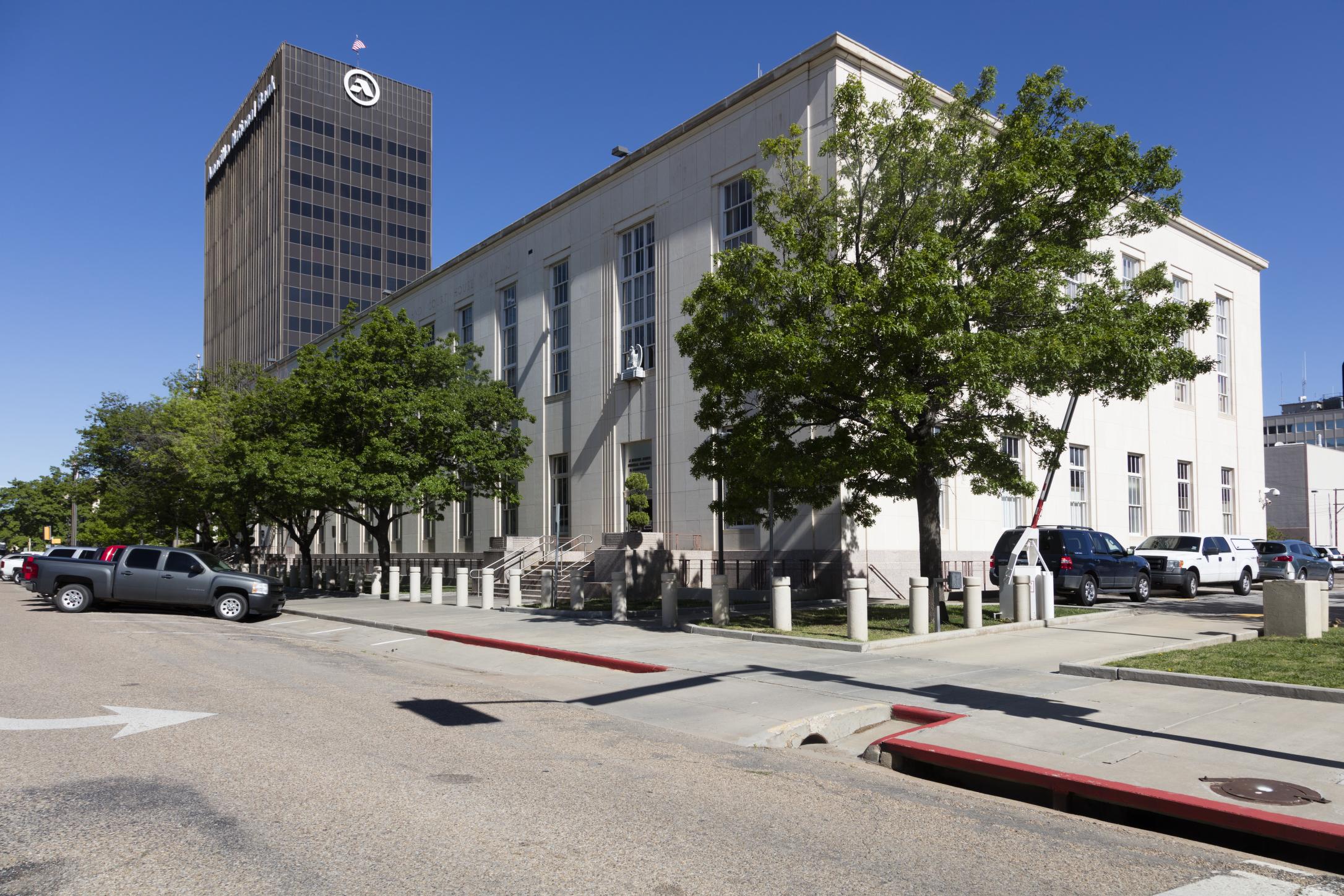 Judge Matthew Kacsmaryk of the U.S. District Court for the Northern District of Texas issued a ruling Thursday denying relief to a group of university students who sought to host a drag show over the objections of their school's president.
A Trump appointed jurist with deep ties to anti-LGBTQ and anti-abortion conservative legal activists, Kacsmaryk argued that drag performances probably do not constitute speech protected by the First Amendment.
As Slate Senior Writer Mark Joseph Stern wrote on X, this conclusion "conflicts with decisions from Texas, Florida, Tennessee and Montana which held that drag is constitutionally protected expression."
"It also bristles with undisguised hostility toward LGBTQ people," he added.
Kacsmaryk's 26-page decision describes drag performances as lewd and licentious, obscene and sexually prurient, despite arguments the plaintiffs had presented about the social, political, and artistic merit of this art form.
Judge Matthew Kacsmaryk refuses to grant relief to Texas college students who may be punished for hosting a drag show.

His condemns drag as "vulgar and lewd" "sexualized conduct" that harms children and is likely unprotected by the First Amendment. https://t.co/UPeolMfGON

— Mark Joseph Stern (@mjs_DC) September 22, 2023
As the Human Rights Campaign recently wrote, "drag artists and the spaces that host their performances have long served as a communal environment for queer expression."
The group added, "It is a form of art and entertainment, but, historically, the performances haven't only served to entertain, but also to truly advance the empowerment and visibility of LGBTQ+ people."
Nevertheless, anti-LGBTQ conservative activists and organizations have perpetuated conspiracy theories about members of the community targeting children for sexual abuse including by bringing them to drag performances.
Among these is a group with ties to the Proud Boys that was cited by Kacsmaryk in his ruling: Gays Against Groomers, an anti-LGBTQ and anti-transgender extremist group, according to the Anti-Defamation League and Southern Poverty Law Center.
Harris to oversee White House Office of Gun Violence Prevention
Goal is to implement and expand upon legislation, executive actions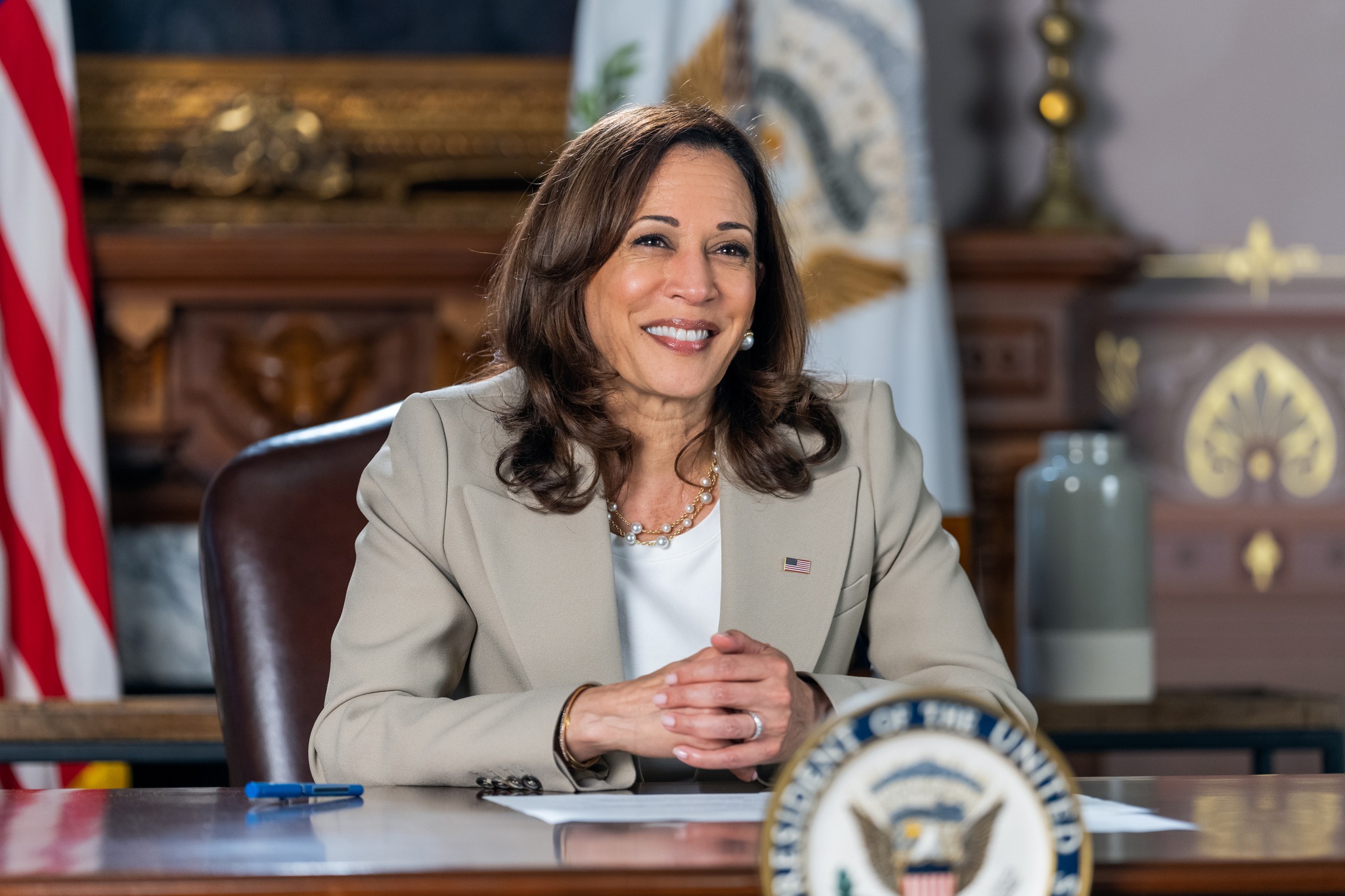 The White House announced Thursday evening that President Joe Biden on Friday will establish the first-ever White House Office of Gun Violence Prevention, to be overseen by Vice President Kamala Harris.
The office will focus on implementing and expanding upon executive and legislative actions, including the Bipartisan Safer Communities Act, "to reduce gun violence, which has ravaged communities across the country."
Serving under Harris will be Stefanie Feldman, "a longtime policy advisor to President Biden on gun violence prevention," and "leading gun violence prevention advocates Greg Jackson and Rob Wilcox."
"Every time I've met with families impacted by gun violence as they mourn their loved ones, and I've met with so many throughout the country, they all have the same message for their elected officials: 'do something,'" Biden said in a statement.
The president noted his signing of last year's bipartisan gun violence prevention law, a flagship legislative accomplishment for the administration, along with his issuance of more executive actions than any president in history to address this problem.
Calling these "just the first steps," Biden said the establishment of the White House Office on Gun Violence Prevention will "build upon these measures and keep Americans safe."
He also urged Congress to do more by passing legislation requiring universal background checks, and baning assault weapons and high capacity magazines.
In a statement, Harris said, "This epidemic of gun violence requires urgent leadership to end the fear and trauma that Americans experience every day."
"The new Office of Gun Violence Prevention will play a critical role in implementing President Biden's and my efforts to reduce violence to the fullest extent under the law," she said, "while also engaging and encouraging Congressional leaders, state and local leaders, and advocates to come together to build upon the meaningful progress that we have made to save lives."
"Our promise to the American people is this: we will not stop working to end the epidemic of gun violence in every community, because we do not have a moment, nor a life to spare," the vice president said.