Smart tips for your tax refund
Use the money in a way that will yield long-term benefits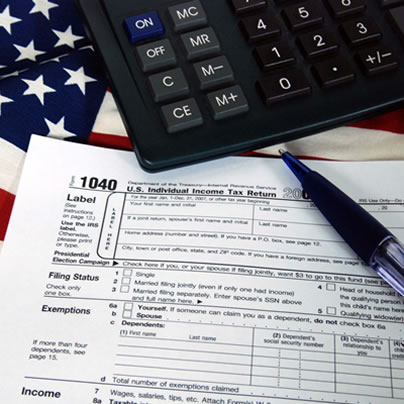 StatePoint — If you're fortunate enough to receive a refund this tax season, it's time to think about sensible uses for the extra income so, as Grandpa used to say, "it doesn't burn a hole in your pocket."
The smartest thing to do with a little extra money, experts say, is to use it in a way that benefits your budget, generates extra income or helps you achieve financial peace of mind.
This can be accomplished in several ways, including putting the money into a savings account with a competitive interest rate, investing in energy saving improvements for your home or paying down debt. Or, if these options don't move you, consider donating your refund to a charity of your choice.
"There's an old saying that money can't buy happiness, and while this may be true, our research shows that saving money can impact our sense of well-being," says Diane Morais, Ally Bank deposits and line of business integration executive.
In fact, among those with a savings account, 38 percent of respondents surveyed report feeling extremely, or very happy, versus 29 percent of those without one, according to a recent Ally Bank survey.
Beyond a savings account, another smart move is to make a deductible IRA contribution. Not only will you earn interest, your contribution may be eligible for a tax deduction. Depending on the size of the refund, you may need to find a bank that has no minimum deposit requirement or monthly maintenance fees that can quickly eat away at your principal. For example, Ally Bank, Member FDIC, meets both criteria. To learn more about options that meet your specific personal needs, visit AllyBank.com.
While few people will regret saving money, another wallet-friendly option is to invest your tax refund into money-saving projects, such as energy efficient home improvements. In addition to helping reduce utility costs, you may qualify for a tax credit, called the Residential Energy Efficient Property Credit, on such projects as solar power and wind turbine upgrades. More information can be found at energy.gov.
Also, consider paying off credit card debt to save on the interest expense and improve your credit score to help you obtain better terms for big ticket items like a car or a home. For free budgeting and credit tips, visit AllyWalletWise.com.
And finally, you may also want to consider making a donation to a charitable cause, which in some instances may reduce your tax liability. Always check with a tax professional if this is a concern.
Regardless of how you spend your refund, remember that it's your hard-earned money, not a windfall — so be sure to use it wisely.
Nationwide housing trends: A look back at 2021 and ahead to 2022
After overheated year and low interest rates, a cooler market to come?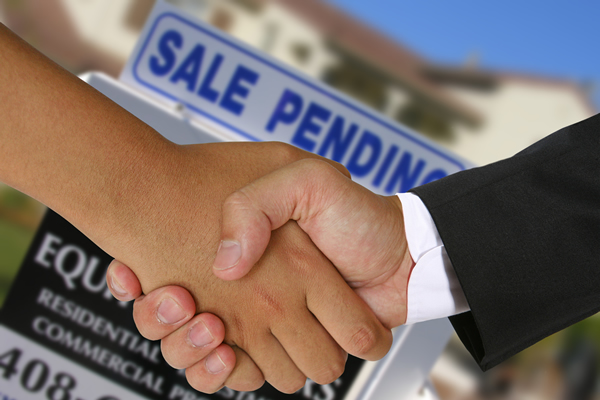 For many potential homebuyers, 2021 was a difficult year in the real estate market. Finding a home that you love at the right price – and having an offer accepted at or around the asking price, in some markets, seemed nearly impossible. On the opposite side of the coin, for sellers, 2021 was a year that, for many, meant multiple offers above the asking price, record sales prices, and the chance to make significant profits. According to a recent Forbes article, cities across the country saw rocketing sales prices – which made for some frazzled home buyers – and some very happy sellers.
A review of housing trends in a few of the country's larger and popular LGBTQ-friendly cities prove that this is true.
• In New York City, the average home sale price was $429,288 in 2020 while the average list price was $579,667 in 2021, indicating an increase in average sale price of approximately 3.3%.
• The Los Angeles area saw an average sale price of $674,395 in 2020 and an average list price of $864,998 in 2021, indicating an increase in average sale price of 5.49%.
• In Seattle, the average home sale price in 2020 was $512,046 while the average list price in 2021 was $651,648, indicating an increase in average sales price of around 6.7%.
• Denver indicated an average home sale price in 2020 of $433,268 and an average list price in 2021 of $526,633, reflecting an increase in average sale price of around 4.40%.
• San Francisco saw rising prices too, with the average home sale price in 2020 coming in and around $811,787, and the average list price in 2021 being $872,296, marking an increase in average sale price of 2.31% over the course of the year.
From a nationwide perspective, real estate statistics gathered over the course of the last year indicate that the average home sale price between February 2020 and February 2021 was $264,300 across the 97 most populated metropolitan areas in the United States and that the average list price during the same time was $301,389. Moreover, on average, cities across the country reflected a year-over-year increase in home sale prices from 2019-2020 to 2020-2021 at 5.43 percent.
Without question, 2021 saw skyrocketing prices in most major cities and fierce competition for available homes. Mortgage rates are low, and supply has also been somewhat low, increasing demand even more in most cities across the country. Although the market is still certainly a seller's market, there are some signs here and there that it is beginning to cool down a bit, and that 2022 may see a more even playing field. Indeed, recent reports have indicated that housing inventory is beginning to increase, which will mean more options for buyers, and thus, less competition per home, and a wider selection of homes to choose from.
While this appears to be likely, many experts are finding it unlikely that the market will turn completely. It is thus not expected that 2022 will be a buyer's market per se, but simply that the market will be slightly more balanced overall. Mortgage rates and financing generally are expected to remain favorable, which will also enhance the buying power of those looking to make a home purchase. While home prices are expected to rise, it's generally assumed by financial experts that they will rise at a slower and more reasonable rate for buyers than they did this year. Ultimately, then, whether you're a buyer or a seller, 2022 looks to be a promising year.
Without question, for much of the country, 2021 was an excellent time to sell a home, and perhaps a more difficult time to buy the one you loved at the price you wanted to pay. While that is currently the case, it's important to remember that the truth about the real estate market is that it's ever-changing. Trends can change from year to year or even month to month. That's why it's important, whether you're a buyer or a seller, to connect with a real estate agent who understands those trends, and who can help you determine the best strategies to reach your real estate goals.
At www.GayRealEstate.com, that's where we come in. We are passionate about connecting LGBTQ buyers and sellers across the country with talented, experienced, LGBTQ-friendly agents who know and love their communities, and who are dedicated to helping their clients achieve their dreams. Having the right agent can make the difference between a smooth and successful real estate experience and a stressful one – and you deserve the best. We're here to help you find it. Get in touch with us any time – we look forward to helping you soon.
Jeff Hammerberg is founding CEO of Hammerberg & Associates, Inc. Reach him at 303-378-5526 or  [email protected].
A car fit for a queen
New $342,000 Rolls-Royce SUV will leave you speechless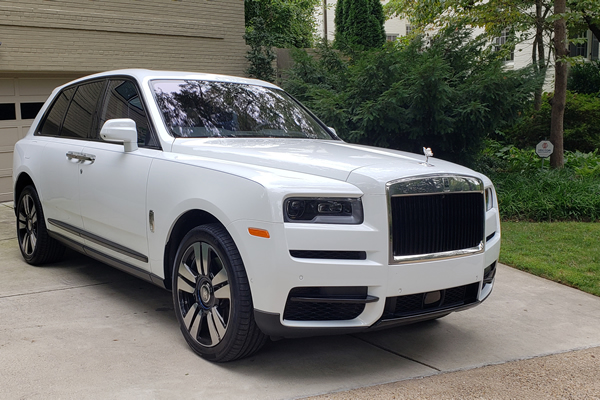 Last month, I was invited to test drive the ultimate SUV: a Rolls-Royce Cullinan. My partner Robert and I—nerdy fans of all things BritBox—decided to take this swanky ride on a two-day outing to Charlottesville. After all, meandering along Virginia's bucolic backroads was the closest we were going to get to an English countryside. While we were trying to summon forth our inner Mr. Darcy, we discovered quite a few fun surprises in this regal SUV along the way.  
Rolls-Royce Cullinan
$342,000
Mpg: 12 city/20 highway
0 to 60 mph: 4.5 seconds
The Cullinan has a noble pedigree, named after the largest diamond ever found—a hefty 1.33-pound gem that is now part of the British Crown Jewels. There are other royal connections to Rolls-Royce, of course. Queen Elizabeth—who was trained as a World War II mechanic and, at age 95, still drives herself sometimes—has a vast car collection with many a Rolls. And both Kate Middleton and Meghan Markle arrived at their weddings in a 1950 Phantom IV, made specially for the queen back when she was a mere princess. Yet despite its 114-year lineage, the luxury automaker has worked hard to keep pace with modern tastes and technology.
Hence the Cullinan, the first-ever SUV in the Rolls-Royce stable. This tony horseless carriage has a $342,000 base price that quickly skyrockets with natty options. My test vehicle, for example, was $450,000—including $20,000 for a trendy detailing package. Other notable extras: lambswool floormats, contrast seat piping, black stained ash wood trim, and an embossed "RR" monogram on the doors and headrests. You also can opt for a cooling bin large enough for two Champagne flutes and a whiskey decanter. The best add-on, though, was the starlight headliner. To create the faux nighttime sky, it takes two craftspeople up to 17 hours to perforate 1,900 holes. Then fiberoptic lights are inset at various angles so that each "star" actually twinkles. And—crikey!—there's even a shooting star feature.
Exterior niceties are just as impressive, such as the anti-spin device to ensure the "RR" logo remains upright on each wheel cap at all times. Depending on customization, those fancy wheels can easily cost $4,000—each. The famous Spirit of Ecstasy hood ornament is available in silver, gold-plated or illuminated polycarbonate. To prevent theft, the statuette automatically disappears beneath the hood when the engine is off. But perhaps the most impressive feature is also the least obvious, at least until you slip behind the wheel and fire up this high-class colossus. That's when the finely tuned, twin-turbo V-12 engine roars to life and effortlessly glides you down the road.
Driving such a sophisticated land yacht—which weighs almost three tons—feels like riding on a cloud. Surprisingly, there's little body roll when cornering and no shuddering during quick stops. Think sleek Cutty Sark versus lumbering cruise ship. There were several major storms during our time in this vehicle, causing other drivers to pull off the road or frantically try and outrun the rain. But the Cullinan stayed steady, holding the road as we battered our way through heavy winds and torrential downpours. Another nice touch: Hidden in each of the rear coach doors was a full-size umbrella, which popped out at the push of a button. When we put the wet umbrellas back into their secret compartments, air vents quickly dried them out. Mary Poppins should have been so lucky.
The skies cleared the final day of my test ride, so I sped around the Beltway for one last hurrah. Perhaps because a Rolls-Royce is more refined and understated than any in-your-face Ferrari or Lamborghini, no one tried to race me down the road. Instead, there were lots of approving smiles and a big thumbs up or two. No, I didn't respond with a royal wave. But I doubt anyone would have blamed me if I did. After all, driving a Cullinan makes you feel like queen for a day.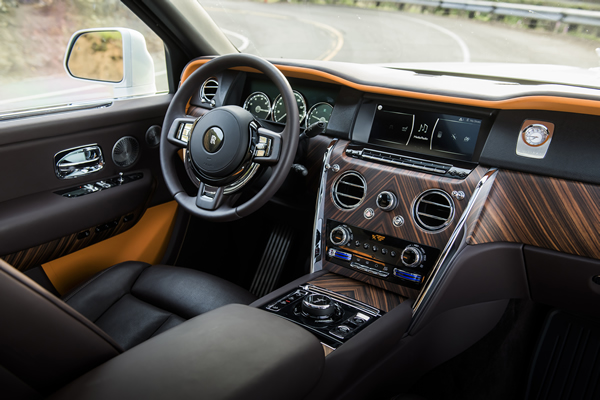 A real estate language primer
A few terms to know before you buy a home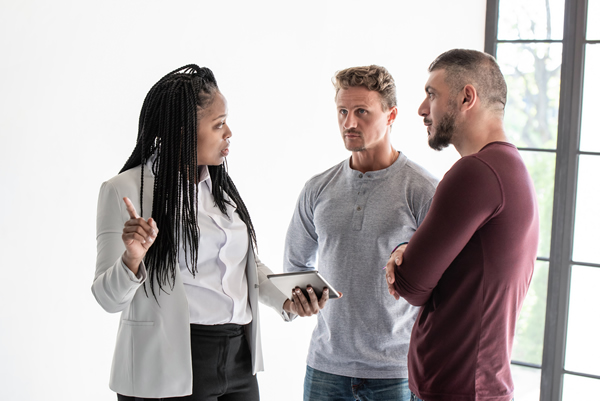 When working with first-time buyers, I often hear them say, "I have a stupid question." I automatically respond that there's no such thing.
What they think may be a stupid question almost invariably has been asked before by many other people in the same situation. The answer to a stupid question almost always makes you smarter, so what they really have may be a "smart question."
Several questions that were recently asked of me have prompted me to take another look at what I discuss in my initial buyer consultations, so let's start there.
A Buyer Consultation is an initial meeting with a buyer, whether face-to-face, by telephone, or by Zoom or similar interactive means, where we exchange information about the buyer's needs and the services I provide and determine whether we shall work together exclusively and for how long.
If we decide to go forward, we sign an Exclusive Buyer Representation Agreement, which allows an agent to be the buyer's advocate by solely representing the buyer's interests in a real estate transaction, protecting the buyer's confidentiality, and providing essential services reserved for a client-based relationship. In the DMV, absent such an agreement, agents must legally represent and owe allegiance to a seller they have never met of a property they have never seen.
In D.C., our real estate contracts consist of 33 paragraphs of boilerplate language vetted by a committee of agents, brokers, and attorneys, updated as needed to comply with legislative changes and regulatory requirements. In other words, they contain a lot of "legalese." In addition, there are a plethora of addenda that may apply to a real estate transaction.
It is important, therefore, for clients to understand what they are reading before signing and, rather than simply having buyers sign an offer electronically, I believe in providing them with a sample contract package and reviewing both the documents and the process with them to explain terms, market norms, and potential consequences of making certain choices.
The terms below seldom change in any meaningful way and learning them can be a good way to begin to understand the contract process.
Time is of the Essence, which is found at the top of our purchase contract, means that deadlines are fixed. There is no "wait just a minute more" unless both parties agree to an extension of time in writing.
An Earnest Money Deposit, generally an amount in excess of 3% of the offered price, accompanies or follows an offer and is held by a real estate brokerage or settlement firm until needed at closing.
The terms Settlement and Closing are interchangeable and denote the signing and recording of documents transferring the property from seller to buyer.
A Contingency is a condition that must be met for the contract to proceed to settlement. An example might involve a satisfactory home inspection or appraisal, sale of a prior home, or receipt of financing. Compare it to a situation unrelated to real estate, such as "if you wear a mask, then you may enter the grocery store and shop."
Home Inspections are typically conducted after a contract is Ratified, meaning all parties have agreed to the price and terms. They may allow for repairs to be negotiated with the sellers or for simple acceptance or rejection of the property based on the findings. Some buyers opt for a Walk-and-Talk inspection, which is conducted prior to submitting an offer. The cost is less, since buyers take their own notes and no report is issued. The offer the buyers make will be well-received by the sellers without the delay of a contingency.
An Appraisal is ordered by the lender to determine the value of the property and whether that value supports the amount of the loan being made to the buyers. Don't confuse this with an Assessment conducted by city assessors to determine value for property tax purposes.
A Title Search is conducted to determine that there is nothing in the chain of ownership that would prevent the sale of the home. Title Insurance insulates the lender from issues such as fraud, forgery, liens, and other items that may not have been discovered in the initial search. The buyers may also purchase title insurance to similarly protect themselves.
In closing, a word about Closing Costs, the amounts paid to lenders, attorneys, brokers, and municipal offices at settlement for expenses incurred in completing the property transfer. The earnest money you have on deposit will be credited to you for these one-time costs or for the remainder of your downpayment. As J. G. Wentworth says, "It's your money. Use it when you need it."
Valerie M. Blake is a licensed Associate Broker in D.C., Maryland, and Virginia with RLAH Real Estate. Call or text her at 202-246-8602, email her via DCHomeQuest.com, or follow her on Facebook at TheRealst8ofAffairs.