Report critical of D.C. police response to hate crimes
Gay liaison unit's ability to fight hate crimes 'weakened' by changes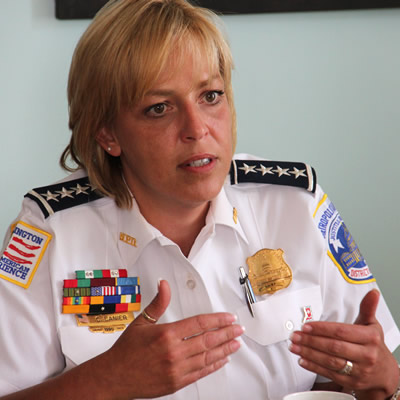 The restructuring of the D.C. Metropolitan Police Department's Gay and Lesbian Liaison Unit in 2009 "weakened its effectiveness in responding to hate crimes" and hindered its ability to reach out to the LGBT community, according to a newly released report.
The 41-page Hate Crimes Assessment Report was prepared by an independent task force created in 2012 by the Anti-Defamation League of Washington, a nationally recognized civil rights group, at the request of D.C. Police Chief Cathy Lanier.
In announcing the launching of the task force, Lanier said she asked the ADL to assist the MPD by conducting an impartial review of its programs directed toward the LGBT community, comparing them with other police departments and identifying areas that could be improved.
"MPD policies on the identification and handling of bias or hate crimes are strong and reflect many best practices of law enforcement agencies nationally," the report concludes.
It also concludes that the "vast majority" of MPD leaders and rank and file officers have a deep commitment to "ensuring the safety and security of the LGBT community and to all of those who live, work, or visit the District of Columbia."
But the report says a series of structural changes that the department put in place for the GLLU beginning in 2009, which were aimed at expanding the reach of the unit throughout the city, appear to have weakened its effectiveness and diminished its credibility within the LGBT community.
"MPD's outreach to the LGBT community, which is a critical component of preventing and responding to hate crimes, is significantly less visible and effective than it was prior to the restructuring," the report says.
"The restructuring of the GLLU reduced the size and limited the role of the central core of the GLLU, weakened its effectiveness in responding to hate crimes and engaging in outreach, and made it less accessible and visible to the LGBT community," says the report.
"The GLLU's reduced visibility and presence in the LGBT community has significantly impacted the level of trust the LGBT community has in MPD," it says.
Former Police Chief Charles Ramsey created the GLLU along with separate liaison units working with the Latino, Asian, and deaf and hard of hearing communities in the late 1990s. Unlike police liaison units in other cities, whose responsibilities were limited mostly to public relations and educational duties, Ramsey arranged for the GLLU and the other units to investigate crimes and make arrests.
Under the leadership of its former commander, Sgt. Brett Parson, the GLLU developed strong ties to the LGBT community, assigning its officers to attend LGBT events and meetings and to patrol neighborhoods with high concentrations of LGBT residents. Although the officers were based in the GLLU headquarters in Dupont Circle, they responded to calls throughout the city and played an active role in investigating crimes targeting LGBT people, including hate crimes.
Harvard University's Kennedy School of Government recognized the GLLU as a highly effective agent for community policing and awarded the unit a grant to expand its work and assist police departments in other cities set up similar units.
In 2009, two years after then Mayor Adrian Fenty appointed her, Lanier put in place a restructuring plan that, among other things, decentralized the GLLU and the other liaison units through the creation of an affiliate officers program that placed affiliate liaison unit members in each of the seven police districts. The restructuring included downsizing the central GLLU office.
LGBT activists, who said they had no objections to the creation of the affiliate program, expressed strong opposition to what they said was an initial plan by Lanier to close the GLLU's headquarters office. Activists said at the time that the affiliate officers, who were to receive limited training on LGBT related issues, would not have the experience and depth of understanding of the LGBT community that the core GLLU officers, most of whom were gay or lesbian, had.
Lanier quickly backed down from her initial plan to disband the headquarters unit after opposition surfaced from members of the City Council. However, according to activists, she appeared to be gradually decreasing the core unit's size.
A short time after the restructuring began, Parson requested and was given a transfer out of the unit to patrol duties. Citing budget constraints, the department replaced Parson with a sergeant who was assigned to supervise both the GLLU and the Latino Liaison Unit.
LGBT representatives said the lack of a full-time supervisor for the GLLU was a further indication that the chief was diminishing the ability of the GLLU to carry out its mission.
Other changes associated with the restructuring included restrictions on the types of events or meetings GLLU officers could attend and what appeared to critics as an increase in the frequency that GLLU officers were detailed to other assignments unrelated to the LGBT community.
Lanier has said that due to police personnel limitations, officers from various specialized units would be temporarily detailed to other, street patrol duties as needed.
In a series of recommendations, the Hate Crimes Assessment Report calls on the department to appoint a full-time supervisor of the GLLU and to ensure that the GLLU's core unit is sufficiently staffed with officers.
In an 8-page response to the task force report, Lanier said she and the department's leadership agree with most of the conclusions and recommendations of the report.
"Admittedly, some of this is difficult for me to read as it clearly details where the Department has fallen short in our goal to foster strong relationships with our great and diverse communities that enable us to jointly combat the scourge of crimes motivated by hate or bias," Lanier said in a statement accompanying the report.
"Nonetheless, I strongly support the recommendations of the Task Force, and the Department will be working to implement them," she said.
Among other things, Lanier said the department agrees with the report's finding that neither the GLLU nor its affiliate officers "have the visibility in the community that is our goal, and we must improve that."
She added, however, that it became clear from the report and meetings MPD officials had with the task force that some members of the LGBT community have "expectations" that the MPD cannot meet.
"While we value a strong relationship with the LGBT community, we are also responsible for being sound stewards of public resources," she said in her response. "Members of the GLLU had attended events in the past that we have determined are inappropriate for police officers on-duty, including bar crawls, book clubs, and certain events in Leather Week," according to Lanier.
"That said, we believe there are plenty of opportunities for MPD – GLLU as well as its affiliates – to strengthen outreach with the community," she said.
In her response to the report, Lanier said Sgt. Matthew Mahl, who had been detailed to serve as the GLLU's supervisor for over a year, "has been assigned to oversee GLLU exclusively since November 2013." She added that Mahl "is a good fit for the GLLU and its next stage of development."
In another finding, the report says there is a belief in the LGBT community that "homophobia and transphobia are widespread within MPD, with several describing it as rampant."
Interviews with members of the community revealed that the hostility toward transgender people, especially transgender women of color, is common among many MPD officers, the report says.
"Virtually every transgender person who spoke to us at the four community meetings reported that they had been harassed or mistreated because of their gender identity or expression, ranging from acts of ignorance and insensitivity to outright hostility and overt expressions of bigotry and harassment," the report says.
In citing hate crimes data released by the MPD, the report notes that hate crimes targeting the LGBT community make up the highest percentage of hate crimes compared to other categories of victims, such as race, ethnicity, religion, or disability. In 2012, the most recently year for which full data is available, there were 46 reported hate crimes based on sexual orientation, comprising 57 percent of a total of 81 hate crimes for all categories.
Police data show there were 9 hate crimes reported in 2012 based on gender identity or expression.
The report doesn't say how many cases of anti-LGBT hate crimes resulted in an arrest by police or how many of the cases remain unsolved.
"It remains unclear whether the reported increase [in anti-LGBT hate crimes] reflects an actual higher level of hate violence directed against the LGBT community, better reporting by LGBT victims, or the lack of reporting by victims in other categories," the report says.
The task force members who wrote the report are: David Friedman, Sophie Dornstreich, Michael Liberman – Anti-Defamation League; Sara Warbelow – Human Rights Campaign; Lisa Bornstein – Leadership Conference on Civil and Human Rights; Mara Keisling and Vincent Paolo Villano – National Center for Transgender Equality; Jack McDevitt, Associate Dean and Director of the Institute of Race and Justice, Northeastern University in Boston; and Jim Nolan, Associate Professor of Sociology and Criminology, West Virginia University in Morgantown.
"We welcome the recommendations in the ADL report," said Hassan Naveed, co-chair of Gays and Lesbians Opposing Violence (GLOV). "GLOV and other LGBT organizations plan to issue a community response to the recommendations in the next two weeks."
The full report along with Lanier's response can be seen here: http://mpdc.dc.gov/publication/report-hate-crimes-assessment-task-force
As Md. advances bill to fund gender-affirming care, LGBTQ advocates stress it will save lives
Trans Health Equity Act would impact state Medicaid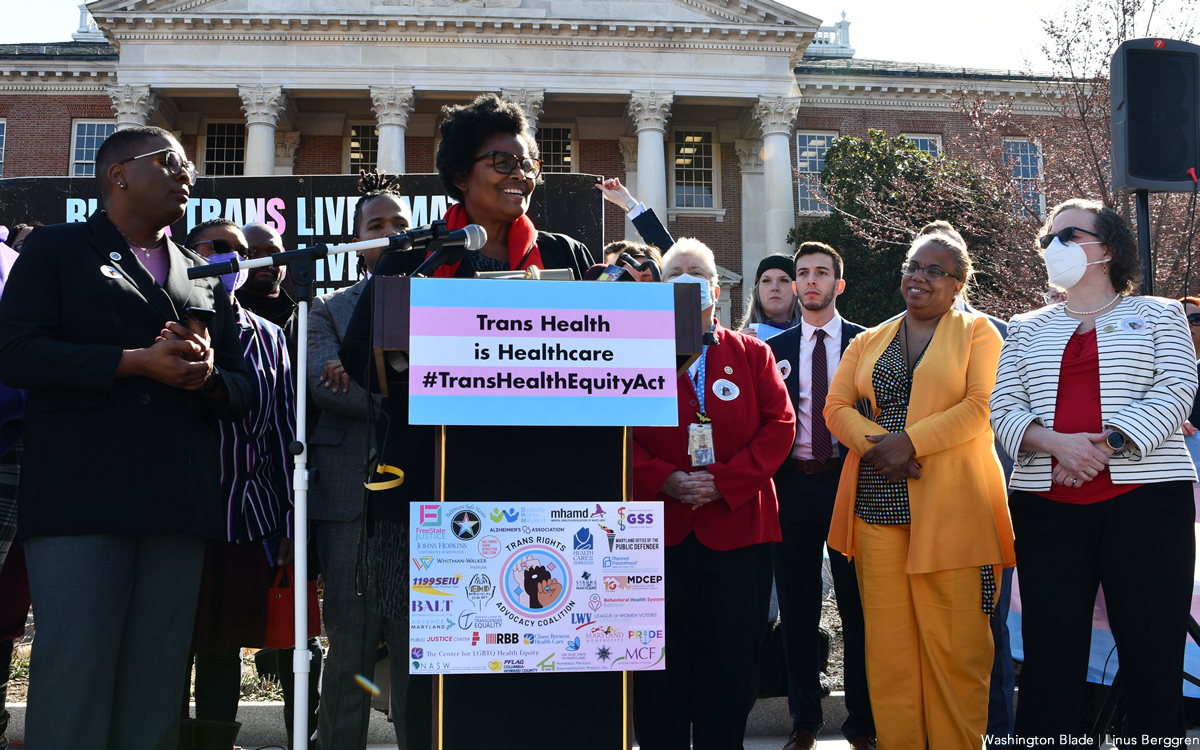 By John-John Williams IV | Shaylie Elliette wishes the Trans Health Equity Act that appears headed for final passage in the Maryland General Assembly would have been around seven years ago, when she turned 18. She believes that transitioning earlier in life would have eliminated years of torment, abuse and discrimination all linked to transphobia.
The rest of this article can be found on the Baltimore Banner website.
Whitman-Walker announces leadership change
CEO Ryan Moran to become Deputy Secretary of Health in Maryland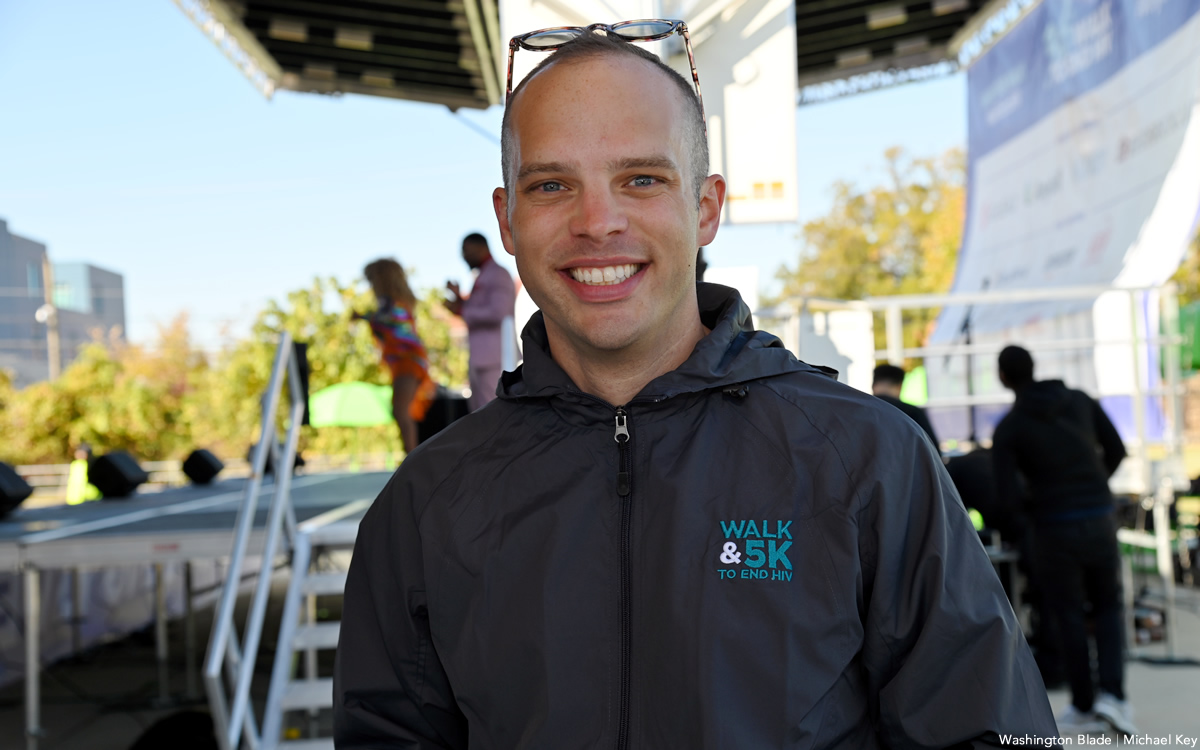 Dr. Ryan Moran, who has served since 2021 as CEO of the Whitman-Walker Health System, an arm of D.C.'s longtime LGBTQ and HIV health services provider Whitman-Walker Health, will be leaving his position next month after being named as Deputy Secretary of Health and Healthcare Finance and Medicaid Director for the State of Maryland.
According to a March 21 statement released by Whitman-Walker, Moran will begin his new job as a member of the Maryland Department of Health's senior leadership team effective April 12.
The statement says Cindy Lewin, an official with nonprofit organizations for more than 25 years and who previously served as Executive Vice President and General Counsel at the AARP, will serve as interim CEO at Whitman-Walker Health System beginning April 10.
Around that time, the statement says, Whitman-Walker will begin a nationwide executive search "to secure a permanent CEO" for the top position at Whitman-Walker Health System.
The statement points out that Naseema Shafi will continue in her role as CEO of Whitman-Walker Health, the other component of Whitman-Walker that directly provides and oversees medical and health care services to patients and clients, including those from the LGBTQ community.
Whitman-Walker Health System, among other things, advances the mission of Whitman-Walker through expanding its financial and fundraising capacity through the Whitman-Walker Foundation, the Whitman-Walker Institute, and the Whitman-Walker Health System Real Property Holdings, the statement says.
"Whitman-Walker Health System is grateful for Ryan's visionary leadership, which has advantageously positioned us for our once in a generation expansion of research and health services with our move to the Saint Elizabeth campus this year," said Dr. Ann Bonham, the Whitman-Walker Health System Board Chair.
"While the organization will miss Ryan, his enthusiasm and passion for the work and his commitment to the mission of Whitman-Walker, I am sure he will be a transformative leader in his new role," Bonham said.
"I am deeply grateful to Whitman-Walker for the opportunity to steward our mission-driven organization as a regional and national leader in LGBTQ+ care, advocacy, research, and education," Moran said in the statement.
"I am honored to have contributed to this organization's rich history, and I am proud of the work Naseema Shafi and I have accomplished together and of the exceptional board senior leadership team, and staff for their collaboration in building a strong foundation for Whitman-Walker's future success," he said.
The statement announcing the Whitman-Walker leadership change notes that Moran played an important role in continuing the organization's previously started plans for opening its new Max Robinson Center at the city's St. Elizabeth's campus in Southeast D.C. According to the statement, the new center will provide services and programs to more than 15,000 people each year, a 300 percent increase from the existing Max Robinson Center located in Anacostia.
Comings & Goings
Inouye named Deputy Assistant Secretary in communications at Dept. of Education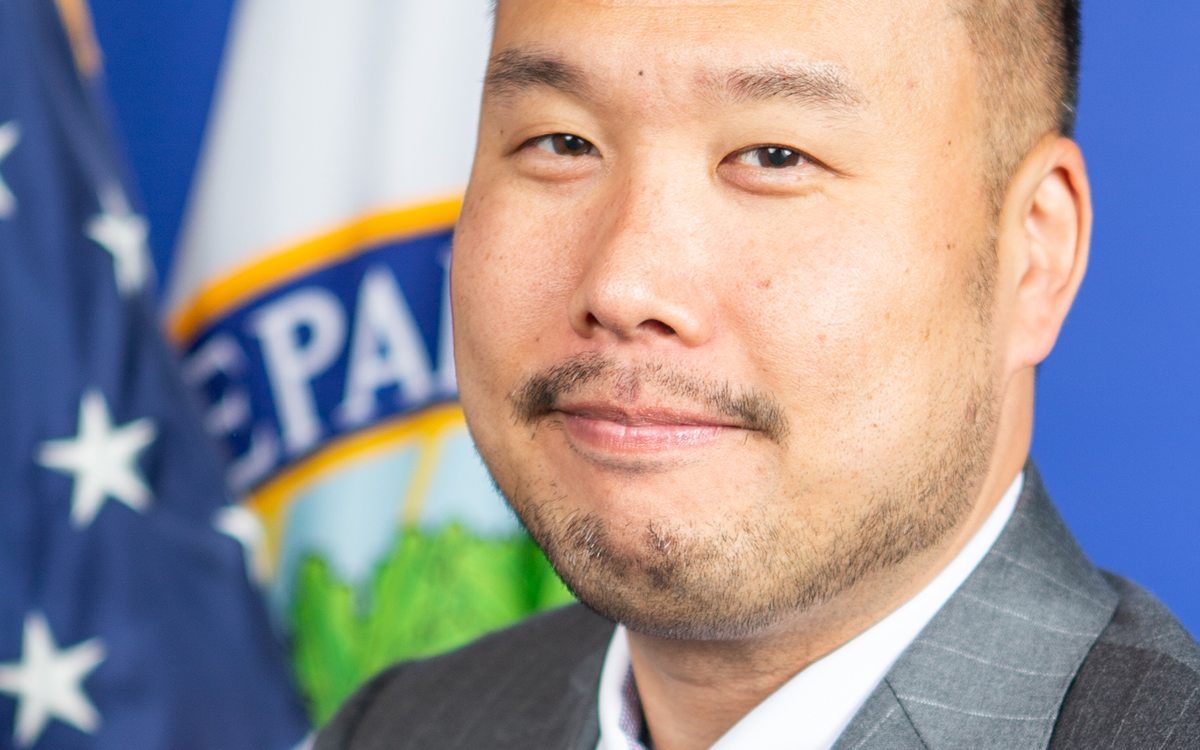 The Comings & Goings column is about sharing the professional successes of our community. We want to recognize those landing new jobs, new clients for their business, joining boards of organizations and other achievements. Please share your successes with us at [email protected].
Congratulations to Shin Inouye on his appointment as Deputy Assistant Secretary in the Office of Communications and Outreach, U.S. Department of Education. He said, "I'm honored to join the Biden-Harris administration and the amazing team under Secretary Cardona. Working with my outstanding colleagues, I am confident we will meet our goal to raise the bar and promote academic excellence in America."
Previously, Inouye served as Executive Vice President of Communications, The Leadership Conference on Civil Rights and Human Rights, The Leadership Conference Education Fund. He also held a number of high-level positions in the Obama administration, including Press Secretary and Acting Senior Adviser for Intergovernmental and External Affairs, Department of Homeland Security, U.S. Citizenship and Immigration Services; Adviser for Intergovernmental and External Affairs, Executive Office of the President; White House Office of Communications: Director of Specialty Media; and as an authorized spokesperson for the Obama Inaugural Committee, with a focus on specialty media outlets.
Inouye has received many honors, including being named one of 25 "LGBTI next generation leaders to watch" by Out in National Security and the Atlantic Council; and one of "40 Asian American Pacific Islander National Security & Foreign Policy Next Generation Leaders" by New America and the Diversity in National Security Network.
Congratulations also to Tristan Fitzpatrick, on his promotion to Senior Communications Consultant at APCO Worldwide. Fitzpatrick said, "I am thrilled to start this new position and look forward to the start of a new chapter advising clients on how to best achieve their communications and public affairs goals." Tristan has worked with APCO for the past year and a half. They are the fifth largest independently owned PR firm in the United States. Prior to that, Fitzpatrick was a Digital Media Specialist with the National Public Pension Coalition in D.C. He worked as a Communications and Digital Adviser, to the Biden for President campaign. He advised the campaign's Out for Biden Coalition on communications and digital best practices for turning out 11 million LGBTQ and 57 million pro-equality voters. Tristan has also been a Communications Manager and Digital Outreach Coordinator, Cancer Support Community, Washington, DC.