Green machines
Four fun, fuel-friendly rides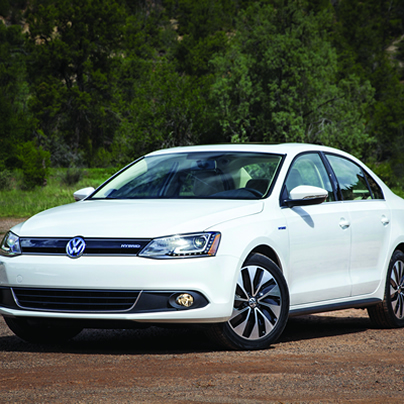 Looking for eco cred? There's plenty in auto showrooms this spring: hybrids, plug-ins, electric vehicles, diesels, even traditional combustion engines with start-stop systems and other fuel-saving technology. Many are as fun as they are functional.
PRIUS V
$27,000
MPG: 44 city/40 highway
0-to-60 mph: 10.3 seconds
Eking out an impressive 55 mpg — or even more, depending on how you drive — the Prius sedan remains the most popular hybrid. Even Bradley Cooper drives one. Now there's the larger Prius V wagon, which sacrifices a bit of fuel economy but offers 60 percent more cargo room. And this doesn't include the two gloveboxes and huge center console. Like the sedan, the wagon is pokey but practical, with large dashboard controls, easy-to-use shift lever and standard rearview camera. There's little sizzle here, thanks to the boxy exterior and acres of hard plastic trim. But there's lots of tech gear: Bing search-engine functionality, Pandora radio and the latest info for weather, traffic and local fuel prices. And the panoramic moonroof with electric sunshades is a great touch.
VW JETTA HYBRID
$25,000
MPG: 42 city/48 highway
0-to-60 mph: 7.8 seconds
For a little less cash, there's a lot more dash with the Jetta Hybrid, especially compared to the Prius V. The downside: there's a third less cargo room. Still, hybrid drivers looking for a thrill will like the Jetta's tight cornering, taut braking and strong turbo (this is one of the quickest hybrids out there). Along with a slick rear spoiler, there's keyless entry/ignition, heated seats/mirrors and some savvy safety options — like a stolen-vehicle locator and geo-fencing (which allows parents to set limits for teenage drivers). While the five-inch nav display is tiny, it's also one of the easiest to use.
BMW 328d xDrive
$37,000
MPG: 32 city/45 highway
0-to-60 mph: 6.8 seconds
BMW's beloved 3 Series gets a diesel this year. The 328d is smoother and sportier than the Jetta Hybrid, though it also costs $12,000 more. Clean diesels are becoming more popular, and this one — with a 180-hp, four-cylinder turbo — is extremely fuel-efficient. There are gobs of glam amenities including a heated steering wheel and power liftgate as well as blind-spot monitoring, lane-departure warning and even a driver drowsiness monitor. For racing aficionados, the macho "M Sport" package adds a firmer suspension, form-fitting seats and flashy 18-inch alloys.
DODGE RAM 2500 DIESEL
$31,000
MPG: 15 city/20 highway
0-to-60 mph: 8.4 seconds
Consumer Reports just named the Ram the best truck of the year and the diesel model is even better — with plenty of pick up for a pickup. Choice of either two- or four-door models, both with almost sedan-like handling. The plush, Lexus-like cabin has heated seats (front and back), Bluetooch, sunroof and large 8.4-inch touchscreen infotainment system with 10-speaker stereo. There's also a rearview camera and power-adjustable pedals to accommodate drivers of all sizes. Sure, gas mileage is far from a Prius. But when only a heavy-duty hauler will do, this is a good green option.
All charged up: Ford Mustang Mach-E, Mercedes EQB
Move over, Tesla!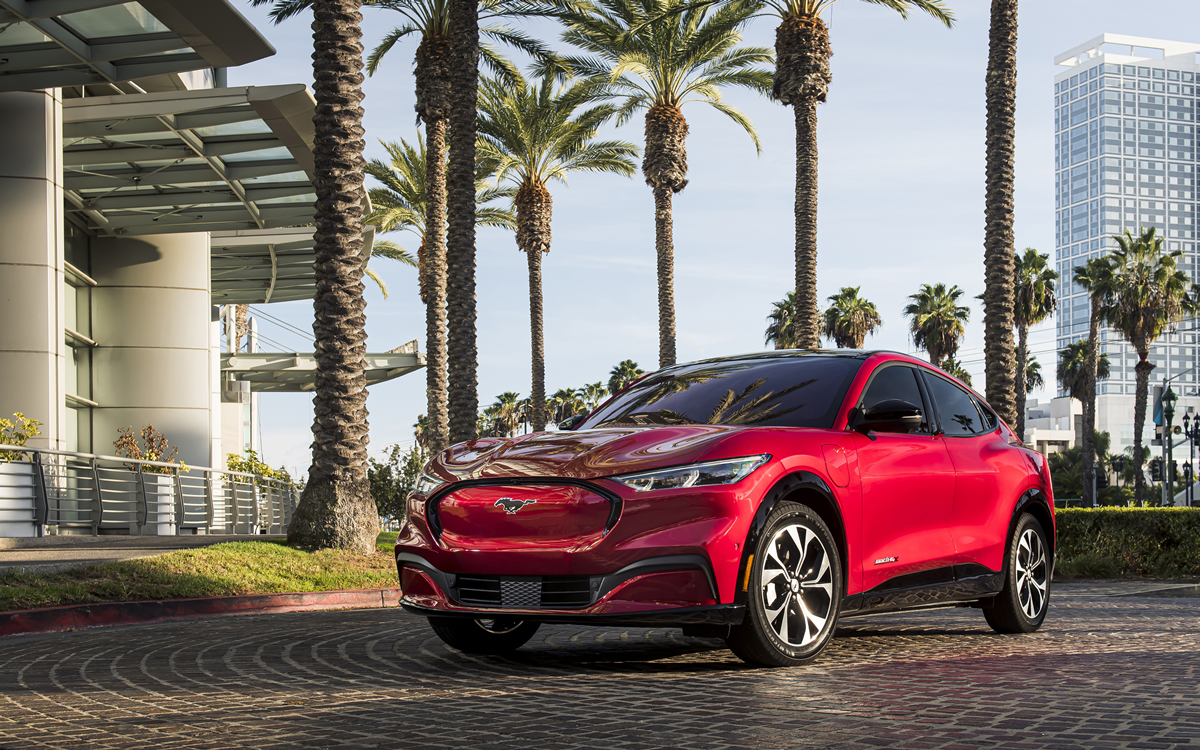 Move over, Tesla! Elon Musk may have delivered a record number of electric vehicles last year, but rivals are certainly nipping at his heels. Robust demand for the all-electric Mustang Mach-E, for example, has helped make Ford the second-best EV producer in the U.S. And global EV sales for Mercedes more than doubled in 2022, thanks in part to the automaker's all-electric crossover: the EQB. Motorheads like me are all charged about such electrifying rides, and for good reason.
FORD MUSTANG MACH-E
$46,000
Battery range: 270-312 miles
0 to 60 mph: 5.1 seconds
OK, fine, Ford sold fewer than 62,000 EVs in the U.S. last year compared with over 522,000 cars sold by Tesla. Yet while Tesla sales were up 40%, Ford EV sales skyrocketed a whopping 126%. Yes, Tesla sold an impressive 1.3 million-plus vehicles worldwide in 2022, but Ford expects to sell 2 million EVs by 2026. The Mustang Mach-E—first introduced as a 2021 model—shows you one way Ford expects to get there.
For 2023, Ford knew better than to mess with the winning design of the Mach-E, which is at once futuristic and timeless. My fave styling cue is the clever use of flush-mounted buttons on the outside door frames instead of clunky conventional door handles.
Inside, with the battery placed under the floor, there's oodles of room for passengers and cargo—including 60 cubic feet of stowage with the rear seats folded. Beneath the center console, there's enough space for a handbag or small computer case.
The wide dashboard has a built-in soundbar, as well as large vertical touchscreen for the infotainment system. An active-safety system—with forward-collision alert, emergency braking, evasive steering and such—is now standard across the lineup.
This year the battery range can reach up to 312 miles, which outpaces much of the competition—including the Hyundai Ioniq, Volkswagen ID.4 and Volvo C40 Recharge. Another plus: Mach-E sticker prices have been reduced between $400 and $5,700, depending on trim level. Pricing also has been slashed for the extended-range battery, from $8,600 to $7,000.
Sure, there's still a big difference between the $46,000 base model and $65,000 high-test GT. But trust me, the thrill of that GT is hard to resist. Stomp on the accelerator, enjoy the excitement as your body is thrust back against the driver's seat, and be prepared to achieve warp speed. Rocketing from 0 to 60 mph in just 3.5 seconds took my breath away—literally. Many auto aficionados were skeptical when Ford first gave this EV the seemingly bait-and-switch moniker of a "Mustang," but the GT version of the Mach-E comes closest to feeling like a true pony car.
One side note: With so much emphasis on EVs today, it's easy to forget how much of a gamble it was for Ford to create the Mach-E. After all, this was not the automaker's first electric-car rodeo. Henry Ford built a prototype for a low-cost battery-powered vehicle in 1913, then opted for the internal combustion engine. Other experimental EVs came and went, including the quirky 1966 Ford Comuta minicar and an all-electric 1998 Ford Ranger pickup, which lasted only four years.
Lucky for Ford, it looks like the Mustang Mach-E is a keeper.
(For more on the Ford Mustang Mach-E, read "One Lean, Mean Green Machine.")
---
MERCEDES EQB
$54,000
Battery range: 205-243 miles
0 to 60 mph: 5.6 seconds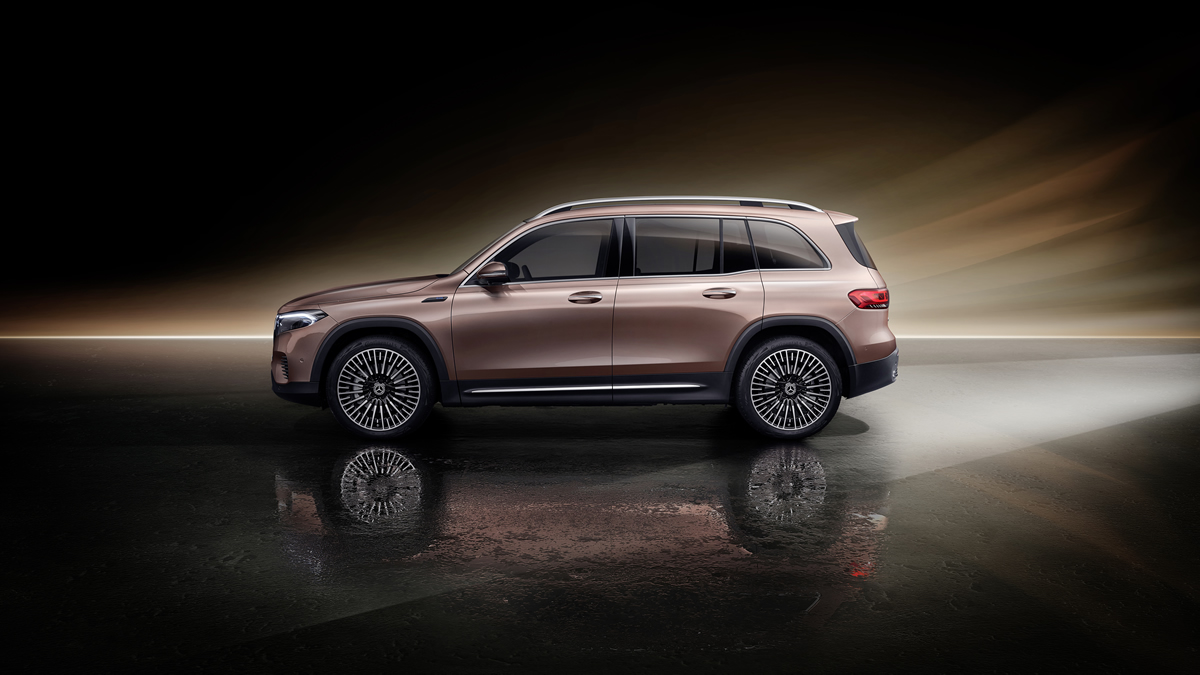 My, how time changes things. As recently as 2020, Mercedes said that its diesel-powered cars were here to stay. But within a year, Mercedes announced it would go all-electric by 2030.
Enter the Mercedes EQS. This flagship sedan debuted last spring in the U.S. and was followed by the seven-passenger EQS SUV. Both EVs are exquisite, oozing luxury and overflowing with techno gadgetry. But—ouch!—pricing for these beauties starts at $105,000 and tops out at close to $170,000.
Fortunately, for those of us on a plebian budget, there's the new Mercedes EQB. At half the price of its larger EQS siblings, the all-electric EQB is built on the same platform as the gas-powered GLB compact crossover. And except for minor styling tweaks and a bit quicker acceleration, the EQB looks and handles like the GLB. That's a good thing for anyone needing some reassurance when making the leap to their first EV.
Despite the low price on a base-model EQB, standard features include power liftgate, dual-zone climate control, automated parking, ambient interior lighting and other niceties. There's also the MBUX infotainment system, which comes with 10.25-inch touchscreen, voice-recognition technology, smartphone integration and a navigation system.
While the EQB does seat seven, third-row legroom is extremely tight. Best to leave those seats folded flat, unless carting around kids—and only for short distances.
Comparing the Ford Mustang Mach-E and Mercedes EQB is easy: Both have similar pricing and amenities. The Mach-E is certainly faster and has more of a space-age ambiance, but the traditional driving experience of the EQB is comforting on long drives. And, well, the EQB also has that coveted three-point star found only on a Mercedes.
Spirited SUVs
Dodge Durango, Land Rover Defender 130 hit the mark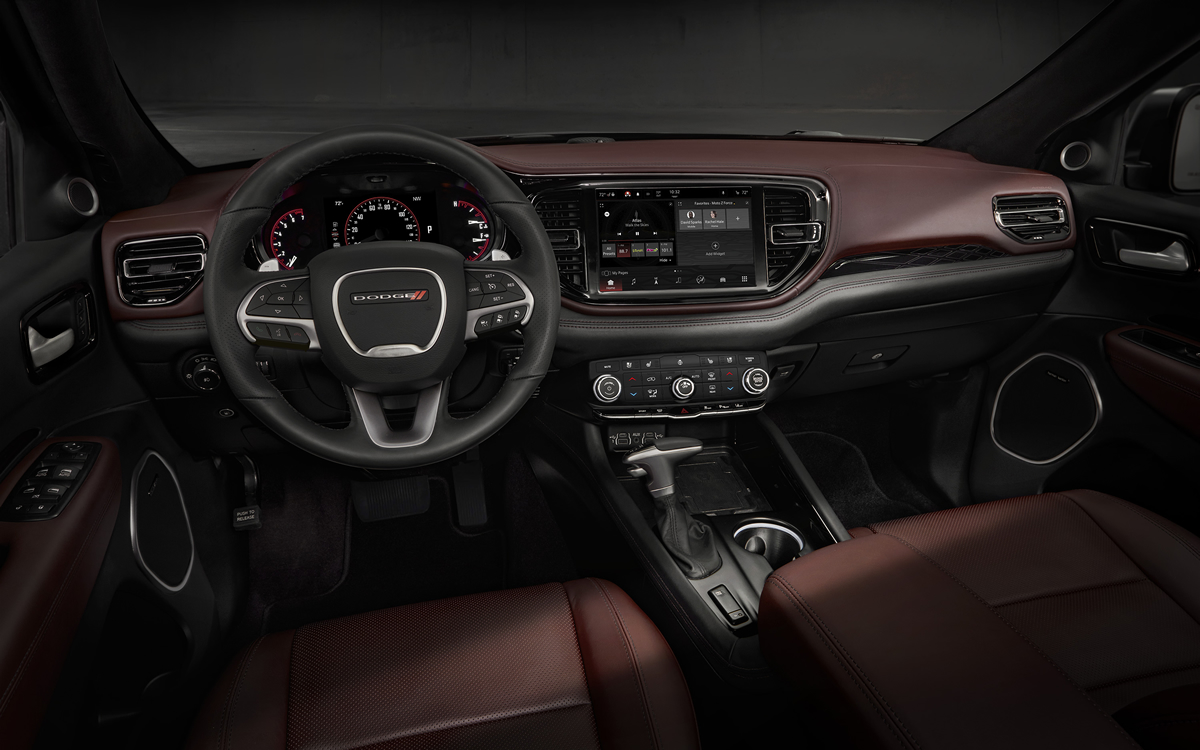 While many EVs are fun, eco-friendly and increasingly affordable, it's sometimes hard to resist the siren call of a captivating ride with an old-school combustion engine. For me, this includes the Dodge Durango R/T and Land Rover Defender 130—two midsize SUVs that really get my motor running.
---
DODGE DURANGO
$41,000
MPG: 19 city/26 highway
0 to 60 mph: 7.4 seconds
First produced 25 years ago, the Dodge Durango was a stand-in for anyone who eschewed minivans but still needed a workaday vehicle for hauling kiddos and soccer gear. In other words, you wouldn't see Billy Porter as Fab G in "Cinderella" ditching his glittery-orange Maybach for a Durango.
Or would you? Thanks to various updates, today's Durango is fancier, fitter and faster than ever—especially in the higher trim levels. I test drove the RT version, which is a few steps above the mid-range GT and comes with a magical V8. Zipping from 0 to 60 mph in just 6.2 seconds was a thrill, though the less-thirsty V6 is fine for everyday commutes. And until it is discontinued at year-end, the super-fast SRT Hellcat model—costing an eye-popping $104,000—allows speed jockeys to hit 60 mph in just 3.6 seconds.
What I like most about all Durangos is how nimbly these brawny-looking haulers handle weaving in and out of traffic. Not as slick as a true sport sedan perhaps, but still. And even though there are plenty of all-new and radically redesigned SUVs, the basic functionality in the Durango is impressive: User-friendly infotainment system, acres of second-row legroom, and more stowage and towing capacity than most competitors. One downside: The amount of safety gear, while decent, is less than expected. Only a backup camera and blind-spot monitor are standard, though adaptive cruise control, automated emergency braking and other driver-assistance features are available options.
Luckily, the Durango doesn't skimp on other features. Even the base-model comes loaded: LED headlights, keyless entry/ignition, roof rails, three-zone automatic climate control, smartphone integration and more. By the time you get to the R/T, there are beefier tires and automatic high beams, as well as a sunroof, nav system, Wi-Fi hotspot and larger touchscreen. Instead of the standard six-speaker stereo, the R/T comes with a nine-speaker Alpine stereo with subwoofer. But if you really want to get the party started, then splurge on the thundering 19-speaker Harman Kardon system.
A vehicle for soccer moms and dads? Pfft, not anymore.
---
LAND ROVER DEFENDER 130
$68,000
MPG: 17 city/21 highway
0 to 60 mph: 7.4 seconds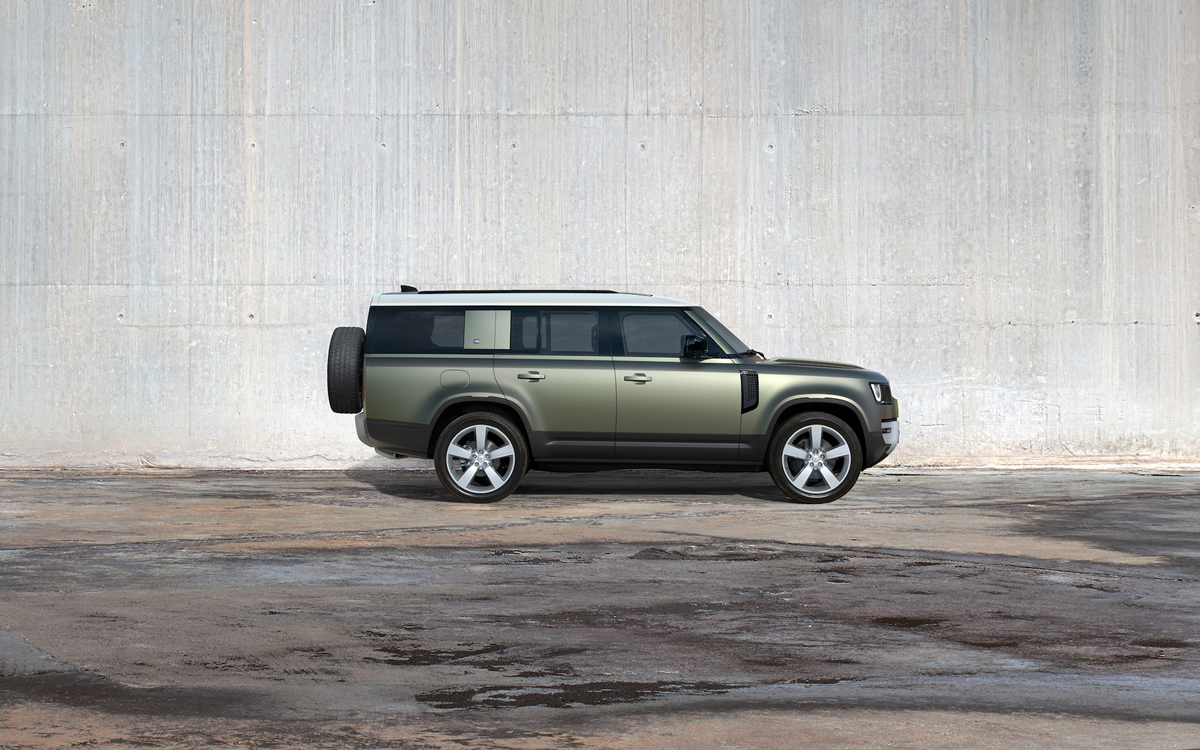 The first Land Rovers were boxy military-inspired vehicles introduced in 1948. Four decades later, the Defender arrived on U.S. shores. By then, it looked like a wayward Jeep for second-rate safari expeditions, which wasn't exactly a draw. The Defender soon exited American showrooms but was sold elsewhere until 2016, when it was retired from service.
Or so it seemed. In 2020, the Defender was back, rereleased with an utterly modern makeover. This latest Defender is a complement to the Land Rover Discovery, a tamer SUV with softer styling and a family-oriented vibe. While both vehicles have a renowned history of off-road prowess, only one can be alpha. That would be the Defender, with its tall ground clearance of 11.5-inches and an absurd wading depth of 35.4 inches.
Along with the standard two- and four-door models, a new long-wheelbase Defender—the 130—joins the lineup this year. That's the vehicle I test drove for a week. Like all Defenders, it has a Jekyll and Hyde character: off-road ruggedness, but refined and limo-like when wheels hit the pavement. At 13.3 inches longer than the standard four-door model, this extended Defender has three rows of seating to accommodate eight passengers comfortably. Alas, with the third row up, there's not much cargo room. But anyone stuck in the back will find the journey pleasant: There are USB ports, optional seat heaters, a tall roofline for decent headroom, and a separate sunroof with a manual shade.
While no V8 option is available, you can choose from two six-cylinder engines that are both mild-hybrids. Considering the Defender 130 weighs 5,500 lbs., handling is surprisingly spot on. So are all the cabin niceties, like sleek chrome trim, real wood veneer, large touchscreen, air-purification system, four-zone climate control, heated second- and third-row seats, privacy glass and premium Meridian sound system. As I found when driving other Land Rovers, it took me time to relearn how to operate the less-than-intuitive infotainment system and climate control dials, which also adjust the heated/ventilated seats.
But that's a small complaint, considering how much this large Defender has to offer.
Mod makeovers: Kia Niro EV, Nissan Z
Carmakers add pizzazz without compromising function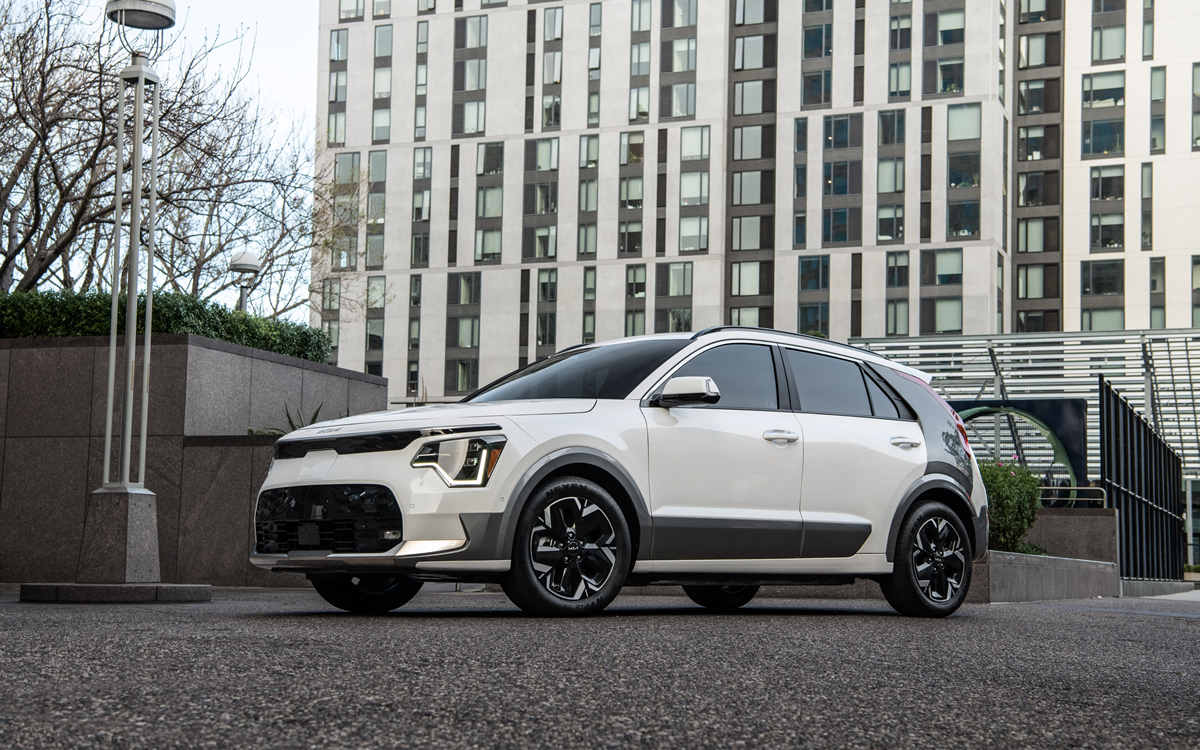 I love New Year's resolutions. There's that anticipation of a fresh start — just like a first date, where everything is possible. Same for vehicle makeovers, where automakers must strike a tricky balance: Add plenty of pizzazz to an existing model, yet don't alienate diehard purists who love their cars just the way they are. For 2023, two rides receive some spicy updates but without losing any of their old-school cool. 
KIA NIRO EV
$40,000
MPGe: 126 city/101 highway
Range: up to 253 miles on a full charge
0 to 60 mph: 7.1 seconds
For some time, Kia has been all charged up about electric vehicles. There's the EV6 crossover, cousin of the award-winning Hyundai Ioniq 5. Both of these mid-priced, midsize rides debuted last year, and they look, whir, and pretty much drive like earthbound spaceships. Coming later this year is the EV9, based on the popular Telluride full-size SUV but with a boxy-yet-bold design straight out of "Transformers."
By 2027, Kia plans to offer a whopping 14 electric vehicles. Yet I still remember the thrill of driving a Niro EV— Kia's first all-electric contender—three years ago when it arrived in showrooms. This compact four-door hatchback was fun, feature-laden and affordable. For 2023, the Niro EV gets a full redesign, with sassier styling and the same spunky performance that initially was so impressive. Battery range, which already was better than the competition, is now 14 miles more than the previous model. Using a DC fast charger, the updated Niro EV takes about 25% less time —or some 60 minutes — to charge up to 80 percent. Inside, the cockpit-like interior has been smartly revamped, with a sculpted center console, angled digital display panels and two-tone color scheme that's vintage chic.
Another plus: a slightly longer wheelbase means more cargo space and rear legroom. The original Niro EV offered an insanely long list of standard amenities, but this redo boasts even more goodies: smartphone integration, wireless charging, voice command functionality, forward-collision warning, automated emergency braking, adaptive cruise control and other creature comforts. Choice of two groovy-sounding trim levels: base-model Wind and more upscale Wave, which adds a sunroof, ventilated seats and power take-off. There's also Kia's impressive 10-year/100,000-mile powertrain warranty. "Niro" means "to rise" in Korean, and with so many splendid upgrades here, this latest EV does just that.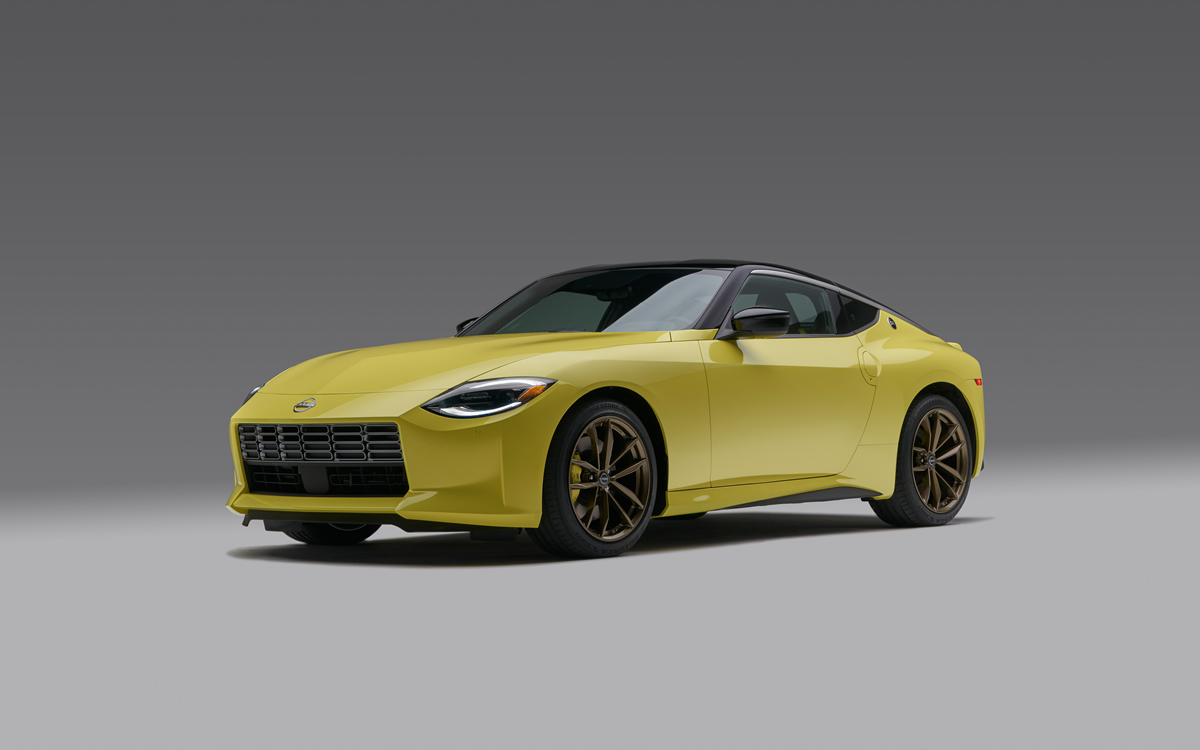 NISSAN Z
$42,000
Mpg: 19 city/28 highway
0 to 60 mph: 4.5 seconds
For just $28 million, you can own the most expensive car in production today. That would be the Rolls-Royce Boat Tail coupe, with a tapered rear that looks like, well, the back end of a 1930s yacht. This two-door beauty can be ordered with a pair of bespoke Bovet wristwatches, which can be used as pocket watches, desk clocks, or even the car's dashboard clock — as well as a chic Montblanc pen in a hand-crafted case for the glovebox.
Or you could ignore such extravagance and opt for a reasonably priced coupe that oozes sex appeal. That would be the redesigned Nissan Z, resurrected this year with a retro vibe that harkens back to the 1970s. Few cars stir your loins each time you slip behind the wheel (well, it certainly stirred mine aplenty). Perhaps the Jaguar E-Type—built from 1961 to 1975—is the only other two-door classic to evoke such nostalgic passion.
With the latest Z, the dramatic design carries through to the interior, with its swooping dashboard, thickly padded steering wheel and bolstered sport seats. There's a nice blend of old and new here, with conventional knobs mixed with a high-tech digital instrument cluster. And yes, for all you gearheads out there, the Z is available in a six-speed manual transmission. Alas, the nine-speed automatic actually shifts faster than any human being. Either way, stomp on the accelerator and this sports car thunders down the road. The suspension is extremely taut, as my keister can attest. Yet handling and cornering are so smooth it's easy to be zipping along much faster than you realize. Standard features include keyless entry, 8-inch touchscreen, smartphone integration, Bluetooth and voice recognition. There also are some nice options, such as eight-speaker Bose stereo, user-friendly nav system and Wi-Fi hot spot. But if you're expecting to find swanky wristwatches or a pricey writing pen, I'm afraid you'll have to bring your own.