Spring brings buyers, but what about inventory?
New construction mostly limited to rentals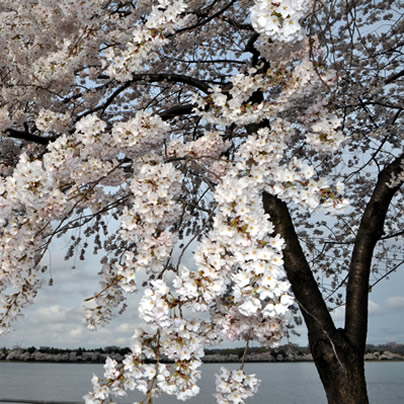 The spring residential market awakens as of March and ushers in the strongest quarter of any year. The cold and snow are further behind us and days are growing longer. Homeowners are waking up and discovering that in their winter slumber the house has perhaps grown too small for comfortable living or perhaps another found their home too big or too much work as they grow another year older.
Renters will generally have done their taxes and reevaluated the costs of not owning and are ready to throw their iron in the fire. For us here at the Goodhart Group, it is an exciting time as we meet so many people and learn of their needs and goals and work out ways to assist them to achieve them.
In meeting each client we find most people love where they live. Prying them out of the area they plopped into when they arrived in town can be tough. They like their grocery store or the local deli and they have developed roots.
Often, however, the type of home they are yearning for may not be available in the neighborhood they love. So showing them new, interesting and just as lovable areas becomes our primary job. There is resistance at first and even tears on moving day but we have found that buyers snuggle into their new homes and neighborhoods and grow as many roots as they had in the last home. Mainly it's because we fill each home with our love, our families, our friends, our pets and our "stuff." I hate to be trite but home really is where the heart is. Where we bring what we love and like a big beating heart we learn to love whatever radiates around it.
The 2014 spring market promises to be an interesting one. The stock market growth in 2013 has given buyers fatter wallets and stronger reserves. The desire to move investments out of cash and into real estate has become stronger. The problem? Inventory. New construction in most areas has been limited to apartment buildings. People are staying in their homes longer. We shall see if the pace of sales can match last spring.
From the bottom of our hearts, we'd like to thank you for your referrals. If you or anyone you know would like to learn more about local real estate, please contact us at 202-507-7800 or [email protected] or visit us online at thegoodhartgroup.com.
Sue Goodhart is the top-producing agent at McEnearney Associates in Alexandria and is licensed in D.C., Maryland and Virginia. Reach her at 202-507-7800 or [email protected].
Thinking of renting your place short-term in D.C.?
Here are some key factors to consider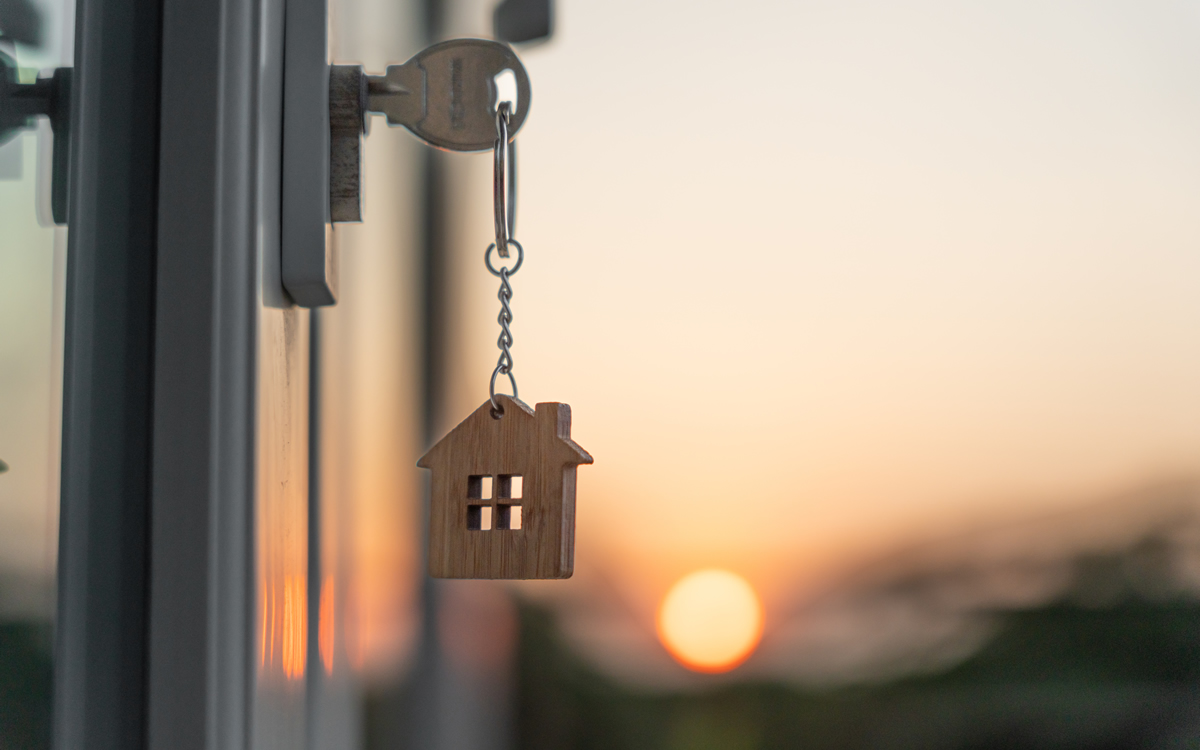 Summer is coming, and in D.C., many homeowners turn their attention to generating revenue from their primary D.C. residence while they are away for the summer. Due to the way some D.C. employers enable staff to work remotely and permit longer vacation schedules in the summer months, many owners can find extra income annually by considering short-term rentals. Here are a few key things you should know before getting started.
In 2021 the D.C. Department of Consumer and Regulatory Affairs announced it was "finally ready to start implementing and enforcing " a law passed three years earlier for short-term rentals (AirBnB, VRBO, etc.). According to DCist, the agency started accepting license applications for short-term rentals on Jan. 10 last year and started enforcing the law's provisions in April 2022.
According to Martin Austermuhle's "D.C. to Start Restricting Airbnb and Other Short-Term Rentals" he wrote for DCist, "The law applies specifically to short-term rentals, those lasting less than 30 days at a time. Under the new law, any D.C. homeowner who wants to rent out a bedroom, basement, or entire home on Airbnb or any other platform has to get a short-term rental license from DCRA. (The two-year license costs $104.50.)"
Charlotte Perry, owner of LUXbnb, a property manager specializing in furnished short-term rentals in D.C. for more than 15 years, is a trusted partner to Columbia Property Management. She shared her expertise and guidance with me on short-term rentals. Her business, LUXbnb, punches above its weight in the D.C. area, bringing owners greater opportunity to realize the gains they hope to make. She brings deep insight into what you can expect if you were to go down this path with your property.
Companies like hers function like any other property manager might. LUXbnb collects the rents, "hotel" taxes, security deposits, departure cleaning, and any other applicable feeds on behalf of the owner. They manage turnover between guests including cleaning and any needed repairs. And at the end of each month, they release the rental income earned less the management fee and any repair costs or new purchases.
In the District, if the owner resides at the house during the rental, s/he can host short-term renters all year long with no consequence. However, if, like many of Charlotte's clients, the owner is renting their property while they are gone during the summer or while on assignment for, say, the World Bank, those owners can only do so for a total of 90 days for the entire year. Owners like these will want to consider that under the new law, you cannot rent out your second home as an Airbnb/VRBO short term rental, and so knowing the regulations can save you a lot of headaches.
Registration Requirements
Did you know all short-term rental hosts in D.C. are required to obtain a Short-term Rental License?
According to the Office of Short-term Rental Licensing, "In order to operate a short-term or vacation rental in the District, the property must be owned by an individual, and serve as a homeowner's primary residence – with the owner being eligible to receive the Homestead Tax Deduction. "
To be eligible for such a license the home must be your primary residence and owner-occupied. You will need to provide DC's Office of Short-term Rental Licensing (DLCP) the following:
Specify whether you currently have a Homestead Exemption on the property.
Proof of your liability insurance with a minimum of $250,000 in coverage. (See below for more details).
A Certificate of Clean Hands issued within the last 30 days in the property owners name must be obtained from the Office of Tax and Revenue.
The owner, or "host," must attest to the habitability of the property.
If the rental is a co-op, condo, or if the property is in a community where there is a homeowners' association, the owner must attest that the bylaws, house rules, or other governing documents of the homeowner/condo/ cooperative governing board or association allow short-term and/or vacation rentals, do not prohibit owners from operating short-term rentals and/or vacation rentals, or that they have received written permission from the association to operate a short-term and/or vacation rental at the address.
Once you have successfully registered with DLCP, you will be provided with a license. You will then upload this Short-term Rental License number into your property profile in both Airbnb and VRBO. Those sites will then provide bookings for "under-31-nights" on your property.
By working with an experienced rental property manager specializing in furnished temporary stays, you can ensure that you're operating your short-term rental legally and safely. Better yet, you can avoid any penalties or fines that could result from non-compliance with District regulations.
Some factors you might want to consider on your journey to short-term rental success:
Cleaning Fee and Preparation Service
Perhaps you'll want to have a cleaning service at-the-ready in case your renters have a slight disaster while they're there. Or maybe you'll want a service to clean prior to arrivals and directly after departures, so you can quickly turnaround the property for further rental.
Pets
Do you want pets in your home while you're away? If so, you might want to add in an automatic post-stay pet cleaning fee to cover the expense of hair and other less pleasant odor removal.
Insurance/Accidental Damage
Charlotte's company takes out a $3,000 accidental damage insurance policy on every stay in lieu of holding a damage deposit. The cost to the guest is $39 per rental. This insurance is a safe-guard for the guest, property owner and her company, of course. This insurance policy "allows for the equitable transfer of the risk of a loss, from one entity to another – in this case the insurance company. It is a simple way for all parties involved to mitigate risk, and most importantly, provides peace-of-mind."
Liability Insurance
As you saw above, the District requires all owners to possess a liability insurance policy with a minimum of $250,000 in coverage to gain a license in the District. A variety of companies can help, according to the Motley Fool's "The Ascent" newsletter, but some do this faster and better than others. And they even recommend ones that are best for Airbnb and VRBO rental owners. The Ascent's best homeowners insurance for short-term rentals include the following:
Allstate Insurance: Best for possessing a large network of agents
Proper Insurance: Best for Airbnb and VRBO owners
Nationwide Insurance : Best for bundling policies
Farmers Insurance : Best for vacation rentals
Steadily Insurance: Best for getting coverage quickly
Safely Insurance: Best for fast claims processing
Should you have further questions or seek to explore the option of short or mid-term rentals, do not hesitate to contact Charlotte Perry directly at 202-341-8799 or [email protected]. 
Scott Bloom is senior property manager and owner of Columbia Property Management. 
For more information and resources, visit ColumbiaPM.com.
Multiple options for buying a beach house meant for rentals
Consider going in with friends, making use of the off season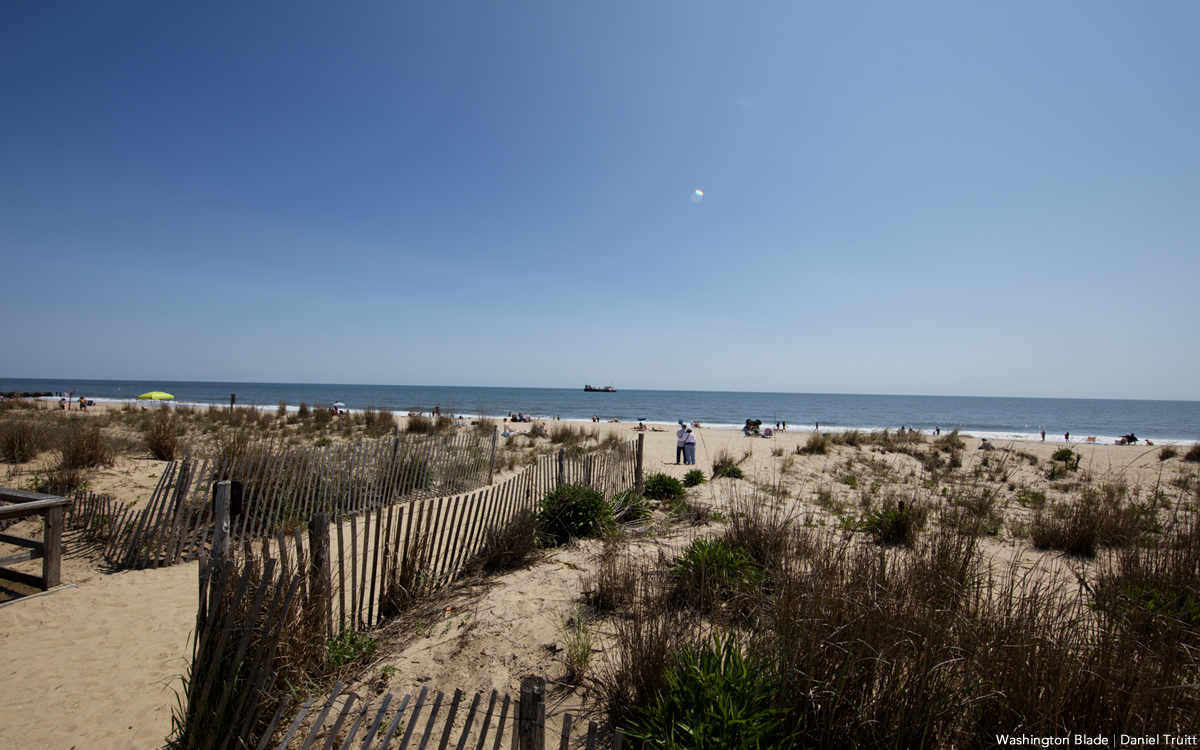 As we near the summer season and you hear the beach calling and taste the orange crushes – let's take a look at a few ways to make those dreams a reality. The real estate market across the U.S. is still very hot due to the lack of inventory and the higher interest rates. However, when looking at an investment property, it's a little easier to stomach a higher interest rate when it is offset by rental income. Let's take a look at a few of the options we have for rental styles.
The typical idea of a beach vacation is for a week right? While we wish it were longer (and it can be!) the usual summer beach vacation is a week long. In the Rehoboth and Delaware coast region – most homes rent for a week at a time in the summer season. While the idea here is to make the most you can in summer rentals – you as the owner, of course, can always block off weeks when you want to use the home for your personal use. Talk about the best of both worlds.
Short-term rentals are a great way to make some extra money. If you plan to use your beach house for most of the season but know you have a wedding weekend here and a week long vacation planned in the Bahamas – then put that on a short term rental site for those dates. This way you can make a little extra money. Most of the time, you can make as much or even more than a weekly rental scenario. Short-term rentals are great for the sporadic renter – if you want to use your home most of the time but you want to rent it out every other weekend and during the week all of August – you don't have the need for the "my family rents this home the same week every week and has done so for three years now…" kind of dedicated renters. It is important to make sure that your community allows for short-term rentals or this option might not be possible for you.
If you know anything about the coastal regions in the Northeast – things in the winter are not like they are in the summer. In my humble opinion – they are better! But I digress. If you are looking at a rental pro-forma and wonder if it makes sense to winterize your beach house or to rent it out, I would say rent it. You can easily rent for long weekends in the "off season" and in most cases you can also rent to one person for the entire off season period as off-season rentals are hard to come by in most markets. In this case, you wouldn't charge the same premium you do during the summer.
I have mentioned this ownership option before. If you have a group of friends that love to kiki in Rehoboth then it might just be an option to get four together and buy a house. I would say this option is a risky one and one I would highly encourage you to speak to an attorney about. The idea here is that an arrangement would be formed to outline what party uses the home during which periods of time. Expenses would be split based on share of the home.
Oftentimes people forget that you can often provide your rental home to a charity event for example an item at a silent auction for your children's school gala. A portion would be tax deductible and as such is a savings for you that year. Of course – speak with a CPA to ensure these items are true and correct for you.
The above options are all great ideas in black and white on paper — but what option will work best for you is based on what you want, where you want to be, and for the last option, how well you trust your friends who you might be interested in doing a group beach house option with. In this case I would highly recommend speaking with an attorney who can walk you through the pros and cons of a group purchase with multiple people on a deed and mortgage.
Cheers to a happy, healthy, and fun 2023 summer season and hope you can make your beach house dream a reality – I'm here to help.
Justin Noble is a Realtor with Sotheby's international Realty licensed in D.C., Maryland, and Delaware for your DMV and Delaware Beach needs. Specializing in first-time homebuyers, development and new construction as well as estate sales, Justin is a well-versed agent, highly regarded, and provides white glove service at every price point. Reach him at 202-503-4243,  [email protected] or BurnsandNoble.com.
What makes for a successful real estate transaction?
There is no magic wand to make the process go smoothly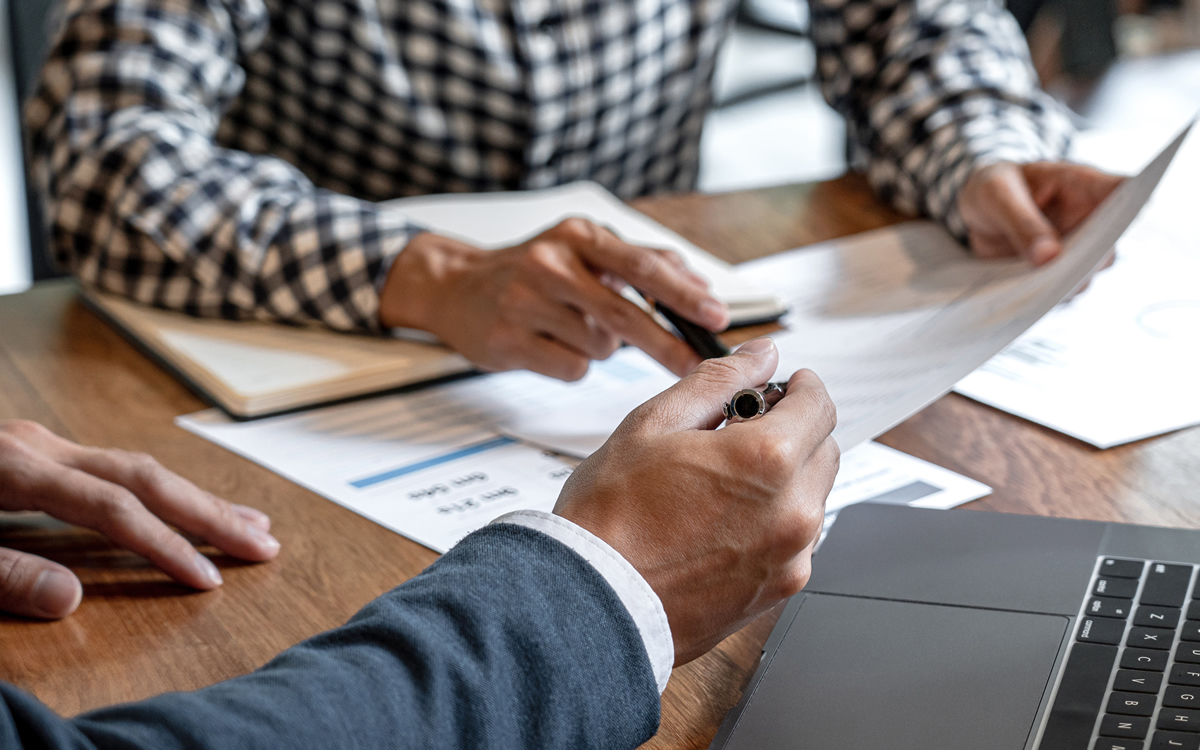 A successful real estate transaction involves multiple parties all working toward the same goal. The goal is "purchase the house" or "get the house sold." It is not a confusing or vague goal. One of the most satisfying aspects of being a real estate agent is to see a client reach their goals.
What can really help a client to achieve their goal is to have a team of people seamlessly working together to help them reach the goal. The team can include, but is not limited to, a lender, a title company, a home inspector, the agents involved, and sometimes a spouse, a family member, a best friend, an estate attorney, or an appraiser. When all these parties involved are working together toward the goal, the goal can be easily achieved. "Working together" can mean:
Recognizing that time is of the essence – returning phone calls, emails, and texts in a timely fashion.
Blocking out time in their day to see properties, attend inspections, or finding a suitable stand in (family member or a friend) should work obligations get in the way.
Taking the time to explain any confusing concepts more than once, and sometimes to multiple people.
Ensuring that needed documentation and funds arrive at the desired location by the agreed upon time and date.
Having a shared communication style that helps the others involved in the transaction to feel comfortable.
Paying close attention to the details specified in any addenda, disclosures, or wiring instructions, etc.
There is no magic potion or wand to make a real estate transaction smooth and easy. But when many of these guidelines are followed by all parties involved in the transaction, any issues that do arise can usually be worked out. As in most exchanges in life, a little grace can go a long way. If you have more questions about achieving your real estate goals, don't hesitate to reach out.
Joseph Hudson is a Realtor with the Rutstein Group of Compass. Reach him at 703-587-0597 or [email protected].