Will the 6th Circuit allow Michigan marriages to continue?
Weddings halted until at least Wednesday, but no decision on stay pending appeal
Marriage equality advocates are watching the U.S. Sixth Circuit Court of Appeals this week as it decides whether to stay same-sex weddings in Michigan or allow them to continue as the court considers marriage equality litigation.
Experts say the Sixth Circuit — and the Supreme Court if the stay request is appealed — have room to allow the Michigan same-sex weddings to continue because the Supreme Court's stay on weddings following a similar ruling in Utah isn't controlling and many district courts have now ruled in favor of marriage equality.
Shannon Minter, legal director for the National Center for Lesbian Rights, was among those saying he doesn't believe a stay is warranted in the case, known as DeBoer v. Snyder.
"The Supreme Court did not explain the reasons for its stay in the Utah case, so it provides little guidance and certainly should not be construed as requiring stays in other cases," Minter said. "Utah was the first federal court in the country to strike down a state marriage ban post-Windsor, but many others have since followed suit, so the legal landscape is already quite different than when the Supreme Court issued a stay in that case."
U.S. District Judge Bernard Friedman, a Reagan appointee, issued the ruling striking down Michigan's 2004 constitutional ban on same-sex marriages on Friday, but unlike similar rulings against laws in Texas, Virginia and Oklahoma, Friedman didn't include a stay in his ruling.
Vickie Henry, a senior staff attorney at Gay & Lesbian Advocates & Defenders who helped plaintiffs for the Michigan trial, said the lack of a stay from the judge came as no surprise given the concern he stated in his ruling for children raised by same-sex couples.
"At this point, all the recent decisions have all come out the same way," Henry said. "So at some point I think you recognize there's a high human cost, a high people cost, in the denial of these rights. I can't speculate what he was thinking, but that seems like a great reason to not enter a stay."
But Attorney General Bill Schuette filed a stay request before the Sixth Circuit to halt the same-sex marriages in Michigan as he and Gov. Rick Snyder filed notice they would file an appeal to the court.
After allowing plaintiffs the opportunity to respond to the stay request by Tuesday, the Sixth Circuit issued a temporary stay on the same-sex weddings until at least Wednesday — but only after an estimated 315 gay couples received marriage licenses on Saturday.
A similar situation has happened before just recently. After U.S. District Judge Robert Shelby struck down Utah's marriage ban in the case of Kitchen v. Herbert, Gov. Gary Herbert sought a stay request from the U.S. Tenth Circuit Court of Appeals. The appeals court denied the stay, but the Supreme Court later instituted it after U.S. Associate Justice Sonia Sotomayor referred the matter to the entire bench.
Henry said she thinks the same outcome won't necessarily befall Michigan despite the stay from the Supreme Court in the Utah case.
"It's not directly controlling," Henry said. "In other words, the Sixth Circuit's not bound by it, but it's certainly suggestive to the court of what at least one member of the Supreme Court would want them to do."
Equality Michigan is circulating a petition calling on Snyder and Schuette to drop their appeal of the ruling. As of Monday afternoon, the petition had more than 10,000 signatures.
"We must end the second-class treatment of LGBT families in Michigan," the petition states. "Rather than siding with the people of Michigan, Schuette and Snyder are wasting taxpayer dollars defending a ban on marriage equality that harms Michigan families — and that the people of Michigan no longer even want."
But now that the Michigan case has been appealed, all four states in the Sixth Circuit — Michigan, Ohio, Tennessee and Kentucky — have marriage equality cases before the appeals court.
The Sixth Circuit has ruled on an LGBT-relevant case before, but the outcome and the precedent it set wasn't favorable to LGBT people.
In the case of Equality Federation v. Cincinnati, the court in 1996 upheld an anti-gay ordinance in Cincinnati forbidding the city from enforcing civil rights ordinances based on sexual orientation. The judges issued this decision despite the Supreme Court ruling in 1992 in Romer v. Evans, which found that a similar measure, Colorado's Amendment 2, was unconstitutional.
But the Cincinnati ordinance has since been repealed in 2004, and that ruling was delivered years ago before the Supreme Court issued precedent protecting gay people in Lawrence and Windsor.
If the Sixth Circuit denies a stay, state officials could appeal the stay request to the Supreme Court justice responsible for stays in the Sixth Circuit: U.S. Associate Justice Elena Kagan. In that event, Kagan could refer the request to the entire court. If she declines a stay on her own, the state could ask any justice on the court for a stay, including anti-gay U.S. Associate Justice Antonin Scalia.
Jon Davidson, legal director for Lambda Legal, expressed uncertainty about whether the Supreme Court would take similar action as it did with the Utah same-sex marriages.
"The Supreme Court did not explain why they issued the stay in Kitchen previously, however, so there is no way of knowing for sure what motivated them to do that or whether a majority of them would do the same thing in the face of the tidal wave of decisions in favor of marriage equality that we are seeing in the lower courts," Davidson said.
Not all legal experts foresee a possibility in which neither the Sixth Circuit nor the Supreme Court would refuse to grant a stay on same-sex weddings.
Nan Hunter, a lesbian law professor at Georgetown University, predicted the Supreme Court would continue to issue stays on same-sex marriages throughout the country until it delivers it final determination on same-sex marriage.
"My view is that the Supreme Court will continue to grant stays until they resolve a case on the merits," Hunter said. "Earliest that is likely to happen is June 2015."
In the event a stay is granted by either the Sixth Circuit or the Supreme Court, another question would emerge similar to the situation in Utah: Would the federal government and state of Michigan recognize the same-sex marriages already conducted in the state?
In Utah, the decision was split. Herbert announced that his state wouldn't recognize the estimated 1,300 same-sex marriages conducted in Utah pending the final outcome of the litigation. But U.S. Attorney General Eric Holder announced the Obama administration would consider those marriages valid for the purposes of federal benefits. Several state attorneys general, including Maryland's Doug Gansler, announced their states would also recognize the marriages.
According to the Associated Press, Michigan Gov. Rick Snyder is holding off on the determination on whether his state will recognize the unions. His spokesperson is quoted as saying the governor will wait for a stay decision to be reached before deciding whether Michigan will recognize the marriages.
Ingham County Clerk Barb Byrum and East Lansing Mayor Nathan Triplett, who performed same-sex marriages in Michigan over the weekend, sent a letter Monday to Holder insisting the federal government should recognize those unions.
"Many of the couples that were married on March 22 waited decades for that opportunity," Byrum and Triplett write. "Their marriages complied with Judge Friedman's order and all relevant provisions of Michigan law and should be recognized as such by state and federal authorities without delay."
The Justice Department didn't yet have a definitive answer in response to the Washington Blade's request to comment on whether the federal government will recognize same-sex marriages performed in Michigan.
"We are closely monitoring the situation," said Allison Price, a Justice Department spokesperson.
Montreal Pride organizers cancel parade
A lack of security personnel prompted last-minute decision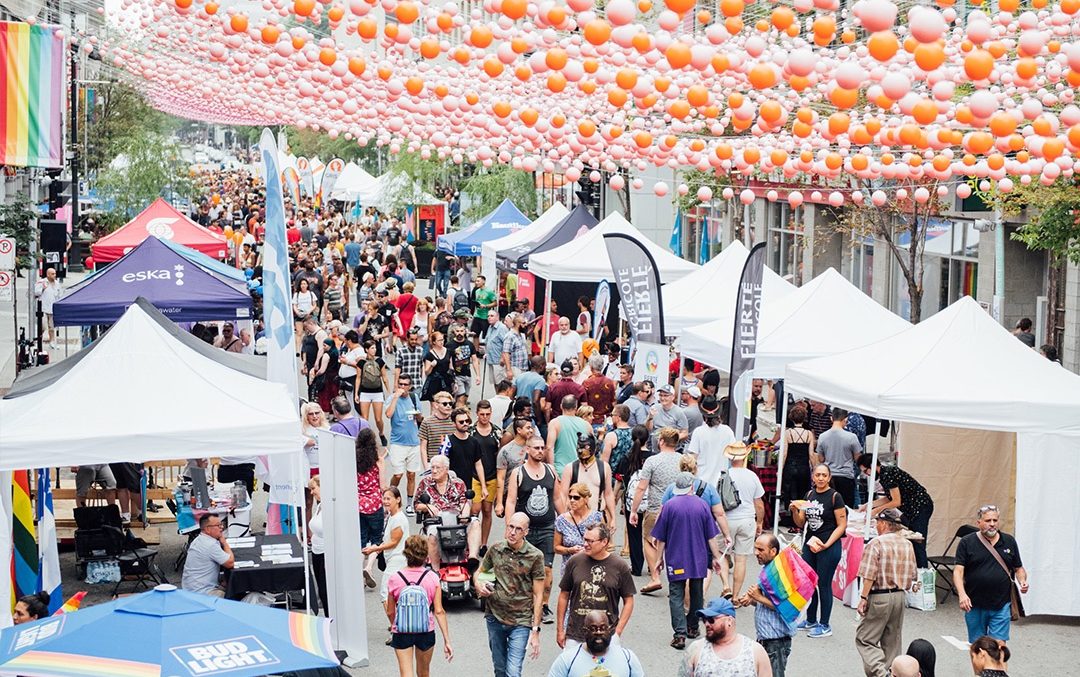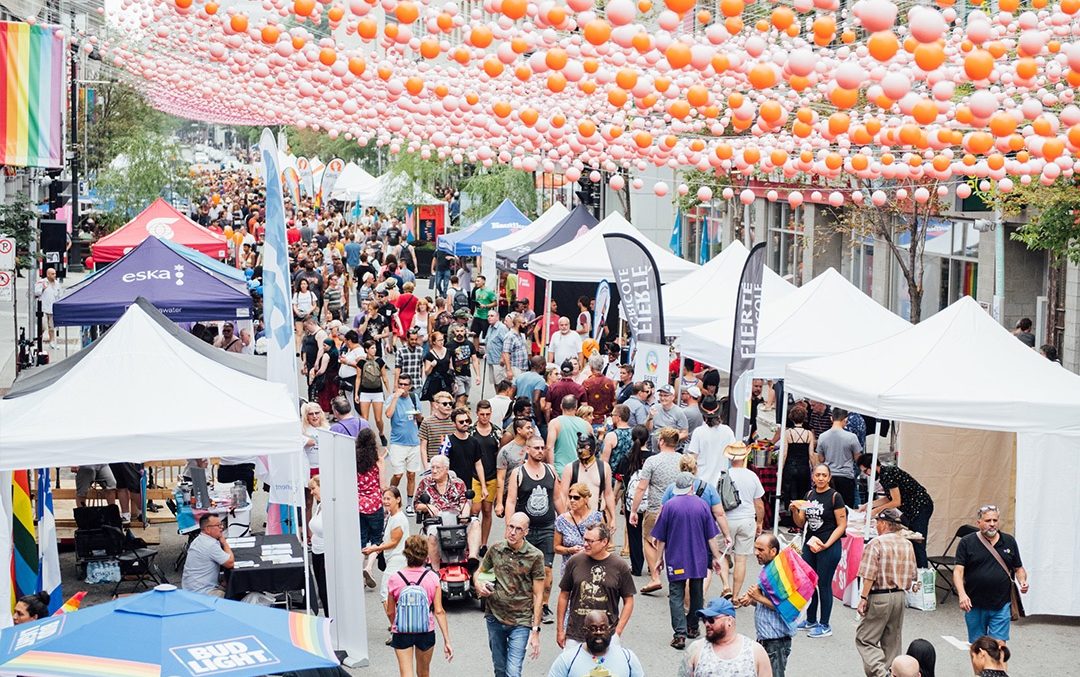 Citing a lack of adequate security personnel, the organizers of the Fierté Montréal Pride Parade abruptly cancelled Sunday's parade. The event organizers told the Canadian Broadcasting Corporation the decision was made in collaboration with Montréal police.
CBC reported that other Pride events taking place at the Esplanade du Parc olympique from 2 p.m. local time, including the closing show with Pabllo Vittar, will go on as as planned. Tens of thousands of people were expected to attend the parade.
𝐅𝐢𝐞𝐫𝐭é 𝐌𝐨𝐧𝐭𝐫é𝐚𝐥 𝐏𝐫𝐢𝐝𝐞 𝐏𝐚𝐫𝐚𝐝𝐞 𝐢𝐬 𝐂𝐚𝐧𝐜𝐞𝐥𝐥𝐞𝐝: A lack of sufficient personnel to ensure security along the route has forced the organizers to cancel the event in agreement with the SPVM. Come join us at the Esplanade of the Olympic Park as of 2 p.m.

— Fierté MTL Pride (@FierteMTLPride) August 7, 2022
Congreso Nacional de Chile deroga la última ley homofóbica vigente del país
Movilh celebró el voto histórico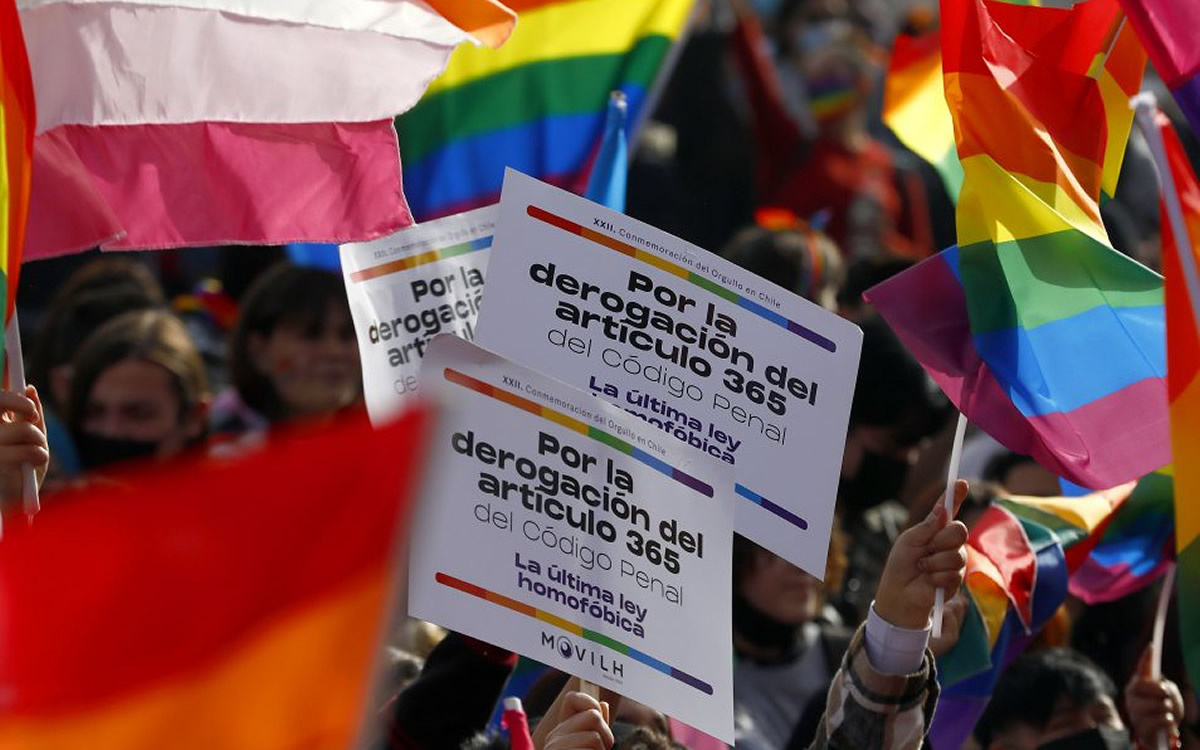 Nota del editor: El Washington Blade ha publicado una versión de esta nota en inglés.
Durante la jornada del 2 de agosto, el Senado de Chile aprobó derogar el artículo 365 del Código Penal que diferenciaba la edad de consentimiento sexual entre parejas homosexuales y heterosexuales, igualandola sin discriminación.
Dicho artículo era la última ley homofóbica vigente en ese país, que en los últimos años ha aumentado en legislaciones y políticas públicas a favor de la población LGBTQ. En marzo de este año entró en vigencia el matrimonio igualitario con adopción incluida.
Si bien el proyecto de ley iniciará un tercer trámite en la Cámara de Diputados, la derogación del artículo 365 ya es un hecho, según el Movimiento de Integración y Liberación Homosexual (Movilh), la principal organización LGBTQ en Chile, ya que este avance había sido previamente aprobado en la Cámara de Diputados.
El hecho calificado como "histórico" por el Movilh, que viene trabajando por su derogación desde 1999 porque "se trata de la eliminación de nuestro ordenamiento jurídico de la última ley explícitamente homofóbica vigente en Chile", señaló la organización que asistió al Congreso Nacional para gestionar los respaldos a la iniciativa.

La organización por los derechos LGBTQ chilenos que gestionó los votos de senadores, sostuvo que con el proyecto "aprobado hoy en el Senado se terminará con el estigma que pesa sobre los jóvenes homosexuales, cuya orientación y prácticas sexuales son consideradas un delito pese a no existir abusos o atropellos de por medio contra terceras personas y pese a la ausencia de cualquier otro delito ya sancionado por nuestra legislación".
El historico dirigente del Movilh, Rolando Jiménez, precisó que "al eliminarse esta anacrónica norma, la lucha por la igualdad LGBTIQA+ cierra un ciclo, donde ya nadie nunca más será sancionado por amar o desear alguien de su mismo sexo".
"Lo cual a su vez se enmarca en otros derechos ya conquistados y que mediante leyes o políticas públicas prohíben o previenen la discriminación por orientación sexual o identidad de género. Hoy dimos un paso contundente y decisivo hacia la plena igualdad legal, un derecho ya garantizado en la Constitución, pero que históricamente ha sido tan esquivo para las personas LGBTIQA+", subrayó Jiménez, quién trabajó por más de 20 años para lograr la eliminación de la norma.
En 2016, y en el marco de un Acuerdo de Solución Amistosa que el Estado y el Movilh firmaron ante la Comisión Interamericana de DDHH, Chile se comprometió a derogar el artículo 365 del Código Penal.
Uganda government forces advocacy group to shutdown
Sexual Minorities Uganda says NGO Bureau 'halted' operations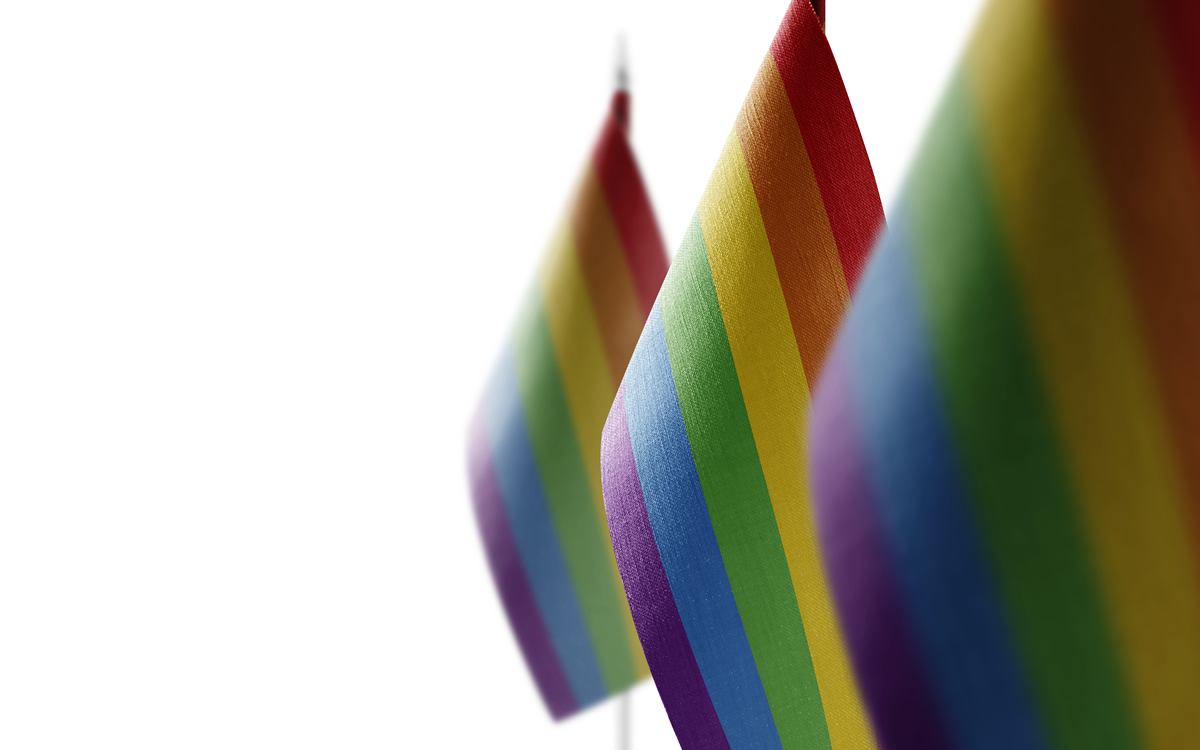 An LGBTQ and intersex rights group in Uganda says the country's government forced it to shutdown on Wednesday.
Sexual Minorities Uganda in a press release said Uganda's National Bureau for Non-Governmental Organizations, which oversees NGOs in the country, on Wednesday "halted" its operations "for non-registration with the NGO Bureau."
The press release notes current Sexual Minorities Uganda Executive Director Frank Mugisha is among those who submitted an application with the Uganda Registration Services Bureau in 2012 "for the reservation of the name of the proposed company," which was Sexual Minorities Uganda.
David Kato, who was Sexual Minorities Uganda's advocacy officer, was murdered in his home outside of Kampala, the Ugandan capital, on Jan. 26, 2011. A Ugandan tabloid a few months earlier published Kato's name and picture as part of an article that called for the execution of LGBTQ and intersex people. 
The Uganda Registration Services Bureau on Feb. 16, 2016, rejected Sexual Minorities Uganda's application based on grounds that it was "undesirable and un-registrable" because it sought "to advocate for the rights and wellbeing of lesbians, gay, bisexual, transgender and queer persons, which persons are engaged in activities labeled criminal acts under Sec. 145 of the Penal Code Act." 
Uganda is among the dozens of countries in which consensual same-sex sexual relations remain criminalized.
President Yoweri Museveni in 2014 signed the Anti-Homosexuality Act, which imposed a life sentence upon anyone found guilty of repeated same-sex sexual acts. The law was known as the "Kill the Gays" bill because it previously contained a death penalty provision.
The U.S. subsequently cut aid to Uganda and imposed a travel ban against officials who carried out human rights abuses. Uganda's Constitutional Court later struck down the Anti-Homosexuality Act on a technicality.
The Uganda Registration Services Bureau's decision to reject Sexual Minorities Uganda's registration application was upheld. Ugandan lawmakers in 2019 passed the Sexual Offenses Bill 2019, which further criminalizes homosexuality in the country.
"The refusal to legalize SMUG's operations that seek to protect LGBTQ people who continue to face major discrimination in Uganda, actively encouraged by political and religious leaders was a clear indicator that the government of Uganda and its agencies are adamant and treat Ugandan gender and sexual minorities as second-class citizens," said Sexual Minorities Uganda in their press release. "These further compromises efforts to demand for better health services and escalates the already volatile environment for the LGBTQ community."
Mugisha described the decision as "a clear witch-hunt rooted in systematic homophobia that is fueled by anti-gay and anti-gender movements that have infiltrated public offices aiming to influence legislation to erase the LGBTQ community."
Robert F. Kennedy Human Rights, which honored Mugisha in 2011, on Friday said it is "outraged by the utterly discriminatory and arbitrary decision of the NGO Bureau in Uganda to shutdown SMUG operations."
"This endangers the lives and rights of LGBTQ+ (people) in Uganda and shows the extent homophobia has permeated Ugandan authorities," said Robert F. Kennedy Human Rights in a tweet.
⚠️ We are outraged by the utterly discriminatory and arbitrary decision of the NGO Bureau in #Uganda to shutdown @SMUG2004 operations.

This endangers the lives and rights of LGBTQ+ in Uganda and shows the extent #homophobia has permeated Ugandan authorities. https://t.co/TT2ruLUrUI

— Robert F. Kennedy Human Rights (@RFKHumanRights) August 5, 2022
The Council for Global Equality, OutRight Action International and Pan Africa ILGA are among the other organizations that sharply criticized the Ugandan government.
"Very disturbing news out of Uganda," tweeted Pan Africa ILGA. "SMUG, one of the most influential LGBTIQ+ focused networks based in Uganda, has been suspended."
Very disturbing news out of Uganda. @SMUG2004 one of the most influential LGBTIQ+ focused networks based in #Uganda has been suspended. #StillWeShallRise https://t.co/LeZJ04hIJZ

— Pan Africa ILGA (@PanAfricaILGA) August 5, 2022
Sexual Minorities Uganda, for its part, remained defiant.
"We shall be back," it tweeted.
We shall be back. #stillweshallrise pic.twitter.com/gpGMbeJyWv

— Sexual Minorities Uganda | SMUG (@SMUG2004) August 5, 2022