New in Rehoboth
Our annual beach preview, from a beach smoking ban to Matt Haley's latest hotspot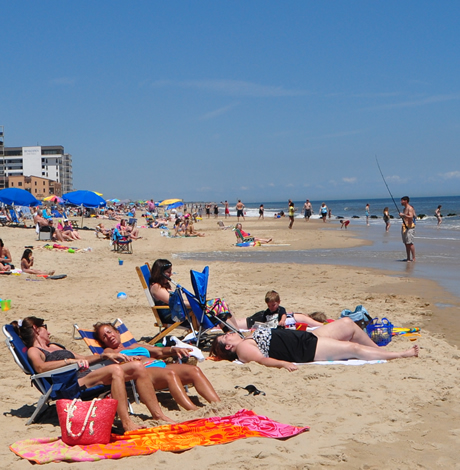 The long-range summer forecast from the Farmer's Almanac predicts 2014 will be one of the hottest summers in the past decade, so expect people to head out to Rehoboth Beach in droves in the months ahead.
For those who do, some things may look a little different as a number of changes have come to the shops, restaurants and businesses in the gay-friendly beach resort town.
One difference is that smoking will no longer be allowed on the beach and only on a few designated areas on the boardwalk. While this may prove unpopular with some beachgoers, Rehoboth was the last holdout of Delaware's major ocean resorts to ban smoking and City Commissioner Stan Mills was determined to make it happen.
First Street Station is being renovated for the first time since it went up nearly 20 years ago, with approximately 4,500 square feet of the northeast side of the building being demolished to make way for three new retail sites. Saying "so long" to the original space are Gallery Espresso and Maggio Shields Real Estate Café. Three new stores will occupy the new space — all with street-entry access.
Other renovations to First Street Station include the addition of a new roof, the installation of an HVAC system and the removal of the front catwalk, allowing a clear view to the courtyard.
Dance club Dive has opened at the site of the once-popular L Bar at 622 Rehoboth Ave.
"Yes, we are a 'dive bar,' but we consider ourselves a classy one," says Christian Randolph, general manager of the new establishment and a former bartender at L Bar. "We are an 'everybody bar' and welcome anyone. We really see this as someplace that will be a favorite among the Rehoboth faithful."
According to Patty Burkentine, membership representative for the Rehoboth Beach-Dewey Beach Chamber of Commerce, there are a number of new businesses and restaurants opening this summer.
Perhaps the most anticipated new restaurant of the season is Papa Grande's Coastal Taqueria at Wilmington Ave., owned by Matt Haley who just won the James Beard Foundation's 2014 Humanitarian of the Year award. Haley owns several popular restaurants in the area, including Lupo di Mare. Papa Grande's will feature salads, tacos, quesadillas and more and is scheduled to open this month.
Cellar Door replaces Debacle at 20 Baltimore Ave., offering Southern cuisine with a Creole twist, according to the indispensible Rehoboth Foodie. The SandCrab Beach Bar will hold its grand opening on May 23 at 1 Baltimore Ave., situated on the ocean side of the Atlantic Sands Hotel and Conference Center, and boasting a swimming pool and sun deck.
The family-owned Ambrosia Restaurant & Wine Bar opened at 19 Wilmington Ave., and offers Italian and American cuisines; Otto's Sandwich Shop serves up Philly-style subs at 4 North First St.; and Nonna's Sweet Treats is taking over the Rehoboth Avenue spot next to Nicola's that was last occupied by Capriotti's Sandwich Shop, to dish out ice cream and delectable treats.
After several attempts, the Dewey Beer and Food Co., was granted permission to open a new brewpub at the site of the former Bubba's Grill on Route 1, and it will be up and running in time for summer.
Changes have come to some old favorites as well.
The former Cloud 9, a beloved LGBT restaurant and lounge that closed in the fall of 2012, will find its home at 234 Rehoboth Ave., occupied by Lula Brazil, a new coastal Brazilian restaurant and Latin-flavor dance club, owned by Meg Hudson (a former partner in Wilmington's Domaine Hudson).
Meanwhile, the Greene Turtle will find a second home on the beach at 52 Rehoboth Ave., once the home of Irish Eyes, which closed after 27 years in Rehoboth.
Specialty stores are abundant with Burkentine listing nearly three-dozen new shops opening up. Among them are the Olive Orchard, with owners Roy and Laura Eckrote bringing a fine selection of infused oils, a variety of balsamic vinegars and honey; Blooming Boutique at 216 Rehoboth Ave., owned by Michiko Seto, and offering shoes, handbags and other apparel items; and the jewelry store Shore Silver opening at 149 Rehoboth Ave., by the Gambacorta family with a mission statement that reads, "Shore Silver will do its very best to provide quality, affordable jewelry that will make you look good at prices that will make you feel good."
Another newcomer is Miss Pixies By the Sea, a vintage store offering hard-to-find items at 40 Baltimore Ave. It's a sister store to the D.C. location, a staple of the burgeoning 14th Street corridor.
"You never know what interesting item you're going to find," says owner Pixie Windsor, who offers a laundry list of things like carnival ride seats, matchbox cars, vintage glassware and old toys. "You may find something that brings back an old memory or discover something that will lead to a new one."
Across the street at 39 Baltimore Ave. is the fabulous gay-owned R Squared home and design store featuring stylish décor and interior design services.
No car to get to Rehoboth? No problem. The upscale bus service DC2NY has changed its name to BestBus but the amenities remain top-notch: free Wi-Fi, bottled water, power outlets at each seat, movies and more. Visit bestbus.com for rates and schedules to Rehoboth.
Several events will be sponsored by CAMP Rehoboth, the local LGBT community center, which is celebrating its 24th anniversary. There's the Black & White Beach Ball on May 31, a cruise party on July 18 and the popular Sundance Auction on Aug. 30 and Sundance party on Aug. 31.
Of course, the main two beaches that attract an LGBT crowd are Poodle Beach at the south end of the boardwalk and Gordon's Pond in Cape Henlopen State Park, north of town.
And many gay-friendly Rehoboth staples are open for the 2014 season, including Blue Moon (35 Baltimore Ave.), where "Queen of Rehoboth" Pamala Stanley opens the season on May 25; Aqua Grill (57 Baltimore Ave.), which opens May 16; Purple Parrot (134 Rehoboth Ave.), where the always-fun Biergarten is also open; Dos Locos (208 Rehoboth Ave.), with its awesome margaritas; and Café Azafran (18 Baltimore Ave.) and its incomparable, tres chic bartender Holly Lane.
Meet the 'CEO of Everything Gay' who just bought the Abbey
Tristan Schukraft, who owns Mistr, takes over iconic LA nightclub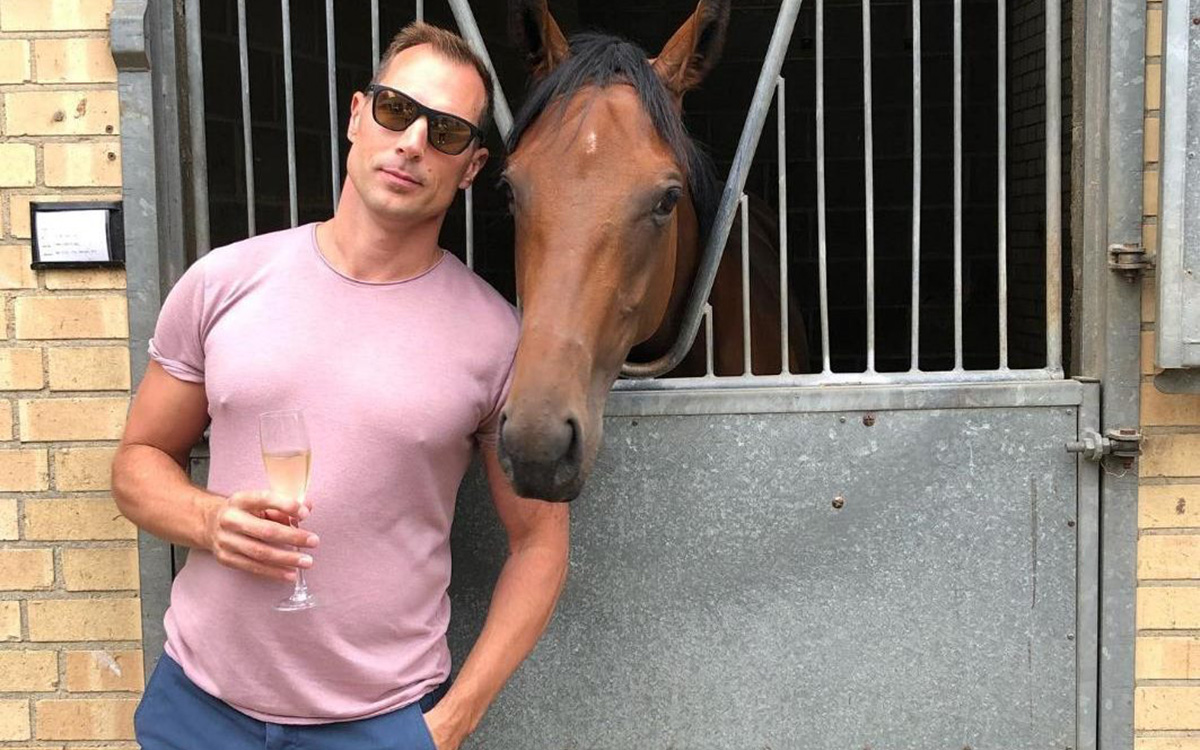 WEST HOLLYWOOD, Calif. — Tristan Schukraft laughs when I suggest he's building a gay empire, but he doesn't deny it. 
When it was announced last month that the owner of the iconic Abbey and Chapel nightclubs in Los Angeles had entered into an agreement to sell the business to Schukraft, it seemed like a strange move for the jet-setting tech CEO.
But the portfolio he's building – founder and owner of the telemedicine app for gay men Mistr, owner of the queer nightclub Circo and Tryst Hotel in Puerto Rico – appears to be bent toward Hoovering up more pink dollars by getting involved in an ever wider section of queer life.
The Los Angeles Blade spoke to Schukraft at The Abbey during its annual tree-lighting fundraiser for the Elizabeth Taylor AIDS Foundation about what he plans to do with the storied nightclub, and how he became one of America's most visible gay moguls.
This interview has been edited for length and clarity.
BLADE: Why the Abbey?
SCHUKRAFT: Well, I wanted to make sure it stayed in the hands of the gay community. You know, it's an institution. It's a cornerstone of West Hollywood gay life, but more importantly, it's I think it's a cornerstone of the gay community far beyond West Hollywood, right?
BLADE: Looking at your background in tech companies, your recent shift into the nightclub and hospitality industry seems like a bit of a left turn.
SCHUKRAFT: You know, I've been drinking here for a long time. So now, after all that investment, I'm actually gonna start getting money back. I basically bought it so I can get free drinks.
You know, at the end of the day, I'm an operations guy. I'm a technology guy. I own hotels. With hotels, you have bars and restaurants, so it's not too far off the track. It's a little off track. Why not? Right?
You know, after watching "The Birdcage," I always wanted my own hotel [like Robin Williams's character in the 1996 film] and somebody shattered my dreams the other day by telling me it was a nightclub. I'm like, what? It was a nightclub? And then I watched it, and it's true, it was a nightclub. So, now I have a nightclub. Yeah, so it all started with "The Birdcage."
BLADE: You're known for being a disrupter of the things that you invest in. Is there a disruption plan for the Abbey, or for Weho? Are you planning to change things here?
SCHUKRAFT: Not a major disruption here at The Abbey. I'm gonna put my touches on it. But yeah, it's a pretty well-oiled machine. We're definitely going to focus on our values of being LGBTQ. I got some ideas for new nights and I definitely want to make it an epicenter of the gay community. And I think there's opportunities to take it beyond West Hollywood.
BLADE: Can you give any kind of sneak peek at what you're thinking?
SCHUKRAFT: East Coast. That's your sneak peek right now. East Coast.
I think you'll see in a couple months what I'm gonna do with the Abbey. But you know as far as taking it outside of West Hollywood, I see there's opportunities on the East Coast right now.
I think that's where David [Cooley, the founder and current owner of The Abbey] and I really we both appreciate the value of The Abbey brand. I think it's world famous, right? It's the biggest gay bar. It's one of the longest lasting. Obviously you have the Stonewalls of the world. But this is like a bar where people go on a regular night versus a tourist attraction. Maybe for some it's a tourist attraction, but I mean, it really is an institution. It's a community gathering point. It's a name that people recognize that we can bring into other communities.
BLADE: Do you have any plans to put a hotel somewhere here?
SCHUKRAFT: [Laughs] People are like, "Are you gonna paint it blue for Mistr?" Or, "You're gonna make it a hotel?" But no, we're not building a hotel here. That would be terrible to build. I mean build a hotel and Abbey would be out. I don't think the Abbey's ever closed in 33 years, besides COVID. Minus that, it's never closed for construction. You know, when David did his expansion, it was always open.
I was looking at those old photos and I'm like, oh my God, I remember the wall of candles. I've been coming here a very long time.
So you're more or less like keeping the same sort of operation going here, keeping the team in place?
The team, I mean, I think that's what kind of really makes The Abbey unique. It's like a place where everybody knows your name.
When I bought the hotel in Puerto Rico, obviously I don't know anyone. Buying here. I'm like, oh, yeah. I know Todd. I know everybody, right? Not everybody, but a majority of people. And I think that's why people come here. Because it's their staple. They go every Sunday. They know they have their favorite bartender. So, you know, everybody will be kept in place, no changes to personnel.
BLADE: You gave an interview to Authority Magazine where you said you promised your partner that you wouldn't be starting up any new businesses. How did you get him on board with jumping into becoming a WeHo nightlife impresario?
SCHUKRAFT: I broke that promise two or three times since I said that. I mean, no, I just buy him gifts to make him happy.
I work long hours, right? And he's like, I don't know why.
BLADE: You've created and run several tech companies. How did you get started in that business? Where did that money come from?
SCHUKRAFT: I started my very first company at 21 with a $10,000 loan. I was living in Hong Kong at the time. I think my father really wanted me to come back [to California]. My dad's a corporate guy, not a big risk taker, but he's like, 'I'll give you $10,000 to start your company.' It wasn't enough to start the company, so I imported 437 Razor scooters and I thought I was gonna sell out in two weeks. It was very popular at the time – this is like 23 years ago. It took me six and a half weeks. I was selling them out of my truck. I went to every swap meet in Southern California. Sold the last six on Christmas Eve and learned a couple lessons in business from that. But with the money I made from selling those scooters combined with the loan, I started my first company, which was like an Expedia for airline personnel.
And then I got into e-ticketing, and at that time, I didn't know how to turn on the computer. So, I really surround myself with people that know what they're doing, that are experts. So, do I know how to run a bar? No, but I'm an operations guy and I hire the talent to make it happen. That's how I got started and I built that company and others along the way.
BLADE: Other than that first $10,000 loan from your parents, you're basically self-made then?
SCHUKRAFT: Yeah. You know, I looked for investment. I did end up raising $18 million for my second company, but I put in a lot of money. I mean at 25, my first company was going really well, and there was this e-ticketing mandate and I said, oh there's a real opportunity here. And I had a home and was doing good for a 25-year-old, and I kind of leveraged it all. And I thought, "Oh my God, what did I do? I just fucked up my whole life. Why did I do this?" Anyways, I got that first investor, got that first client, and it just kind of took off from there.
BLADE: And now with Mistr, The Abbey, your Puerto Rico clubs, are you starting a gay empire?
SCHUKRAFT: The CEO of Everything Gay, yes. I have a few more things. You know, all the businesses are very complementary, right? So, you come to The Abbey, then you go to the Tryst Hotel or Circo in Puerto Rico, and obviously all of the people that come here or the Tryst, they're all perfect candidates for Mistr. So yeah, so it looks a little weird. But it is very complementary to our various business units
The ultimate guide to queer gift giving
Perfect presents for everyone from roommates to soulmates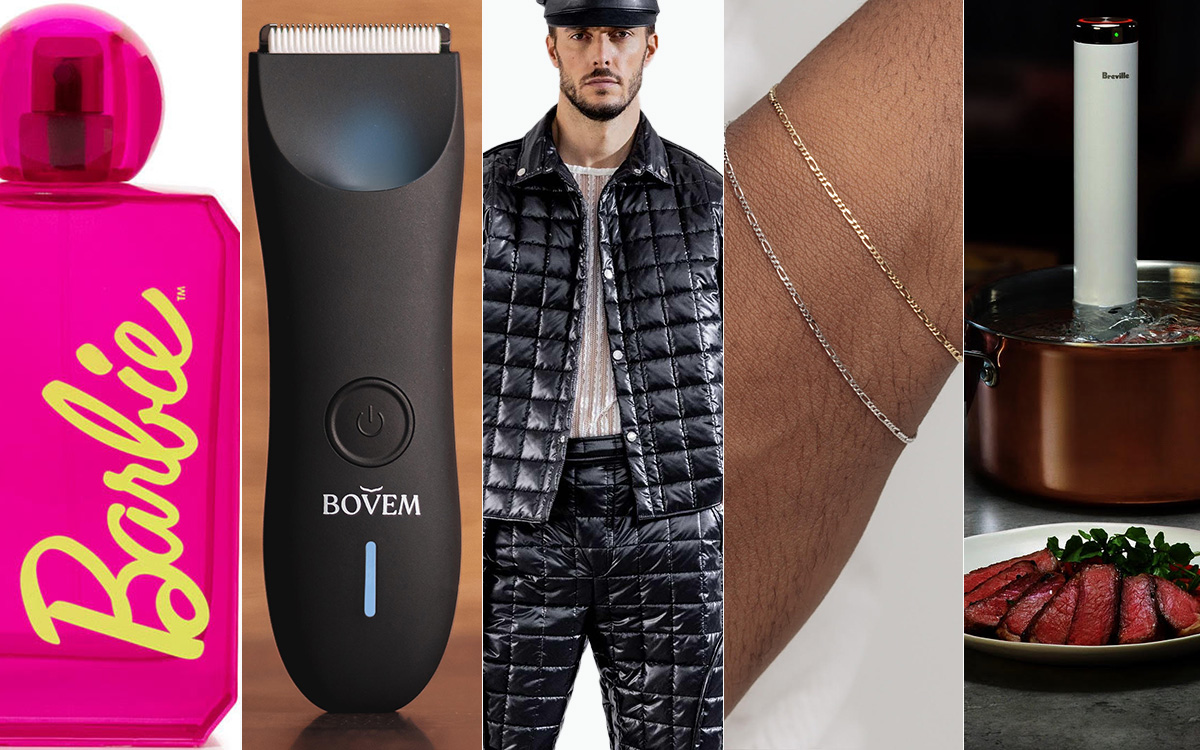 Searching for special deliveries for that special someone? Consider these elf-approved, consciously curated presents perfect for everyone from roommates to soulmates. 
---
Star Wars Home Collection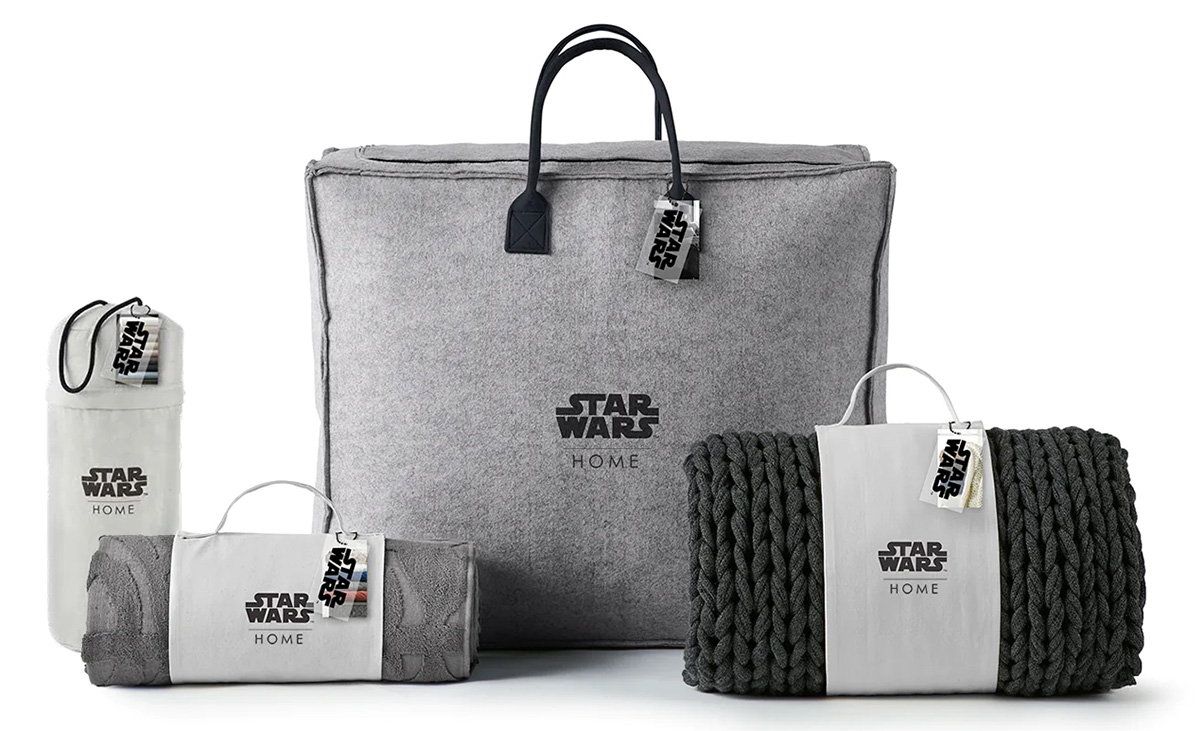 Movie nights in bed get a comfort upgrade from the Force – for those who uphold Jedi code in the streets but embrace the Dark Side in the sheets – with Sobel Westex's Star Wars Home Collection, five- to seven-piece twin, queen and king sets suitable for either alliance. Cop a bootleg of the infamous "Star Wars Holiday Special" (legal copies don't exist, nor has it been rebroadcast since its one-and-only airing in 1978) and settle in for a snacky screening with premade Johnson's Popcorn (a Jersey Shore staple) or Pop 'N Dulge's DIY gourmet kits. SobelAtHome.com, $350-$390; JohnsonsPopcorn.com, $27+; PopNDulge.com, $23
---
Bird Buddy Smart Feeder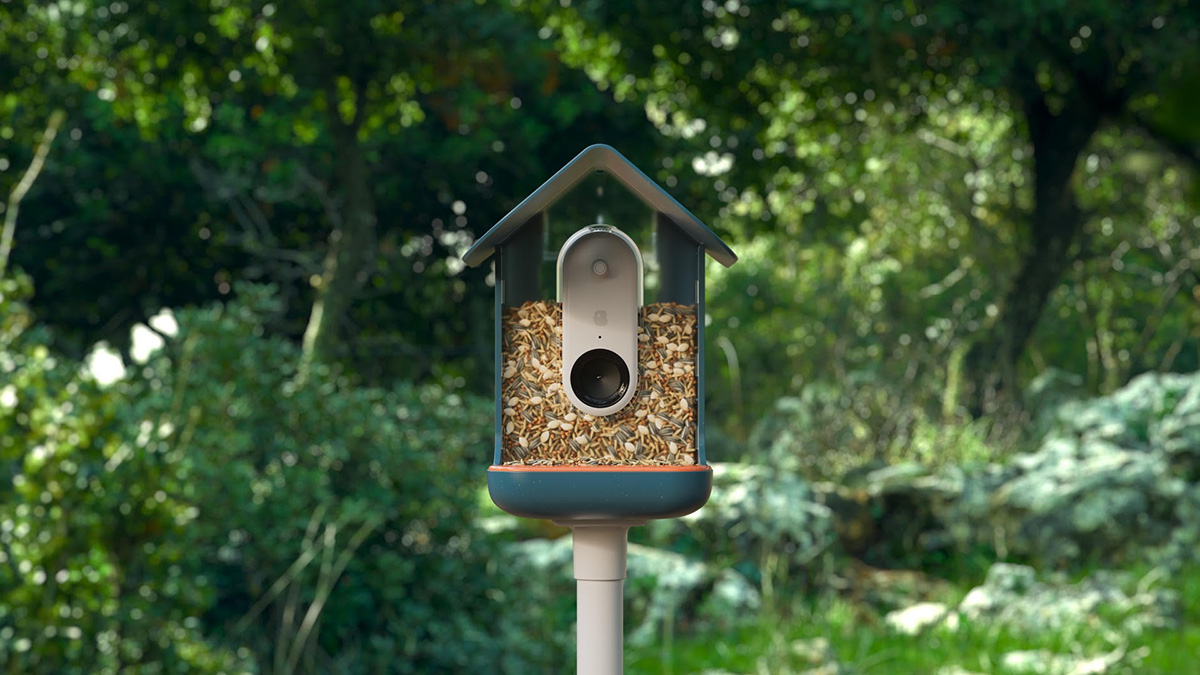 Avian enthusiasts get up close and semi-personal with feathered friends thanks to the Bird Buddy smart feeder that allows safe viewing via a solar-powered, app-enabled camera, along with adorable add-ons like a suet ball holder and three-in-one nutrition set to keep the neighborhood's population happy and healthy. MyBirdBuddy.com, $299-$415
---
Link x Lou Permanent Jewelry Pop-Ups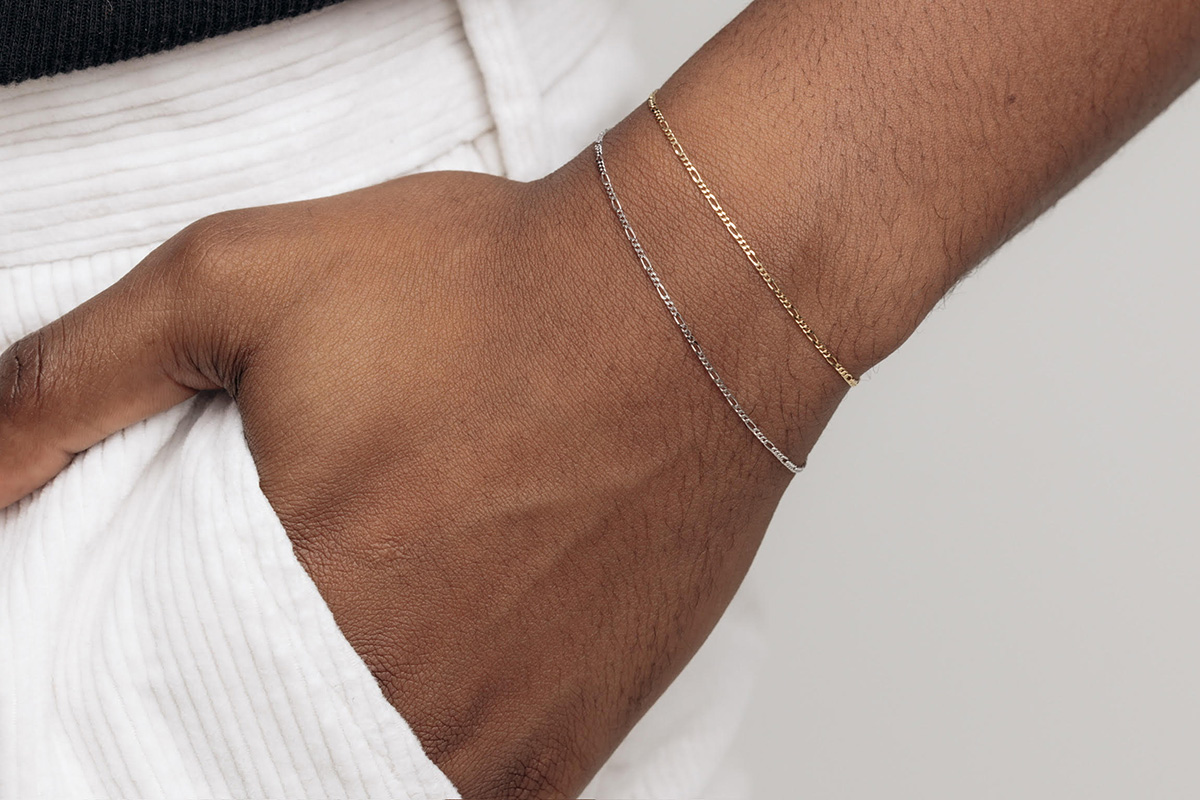 Jewelry – but make it an experience. That's the premise behind Link x Lou, a quick-fitting accessory service providing recipients with in-person appointments for custom-linked, clasp-less 14-karat white- and yellow-gold necklaces, bracelets, anklets, and rings that wear until they're worn out. Money's on 'em lasting longer than the situationship you've got goin', but may the odds be ever in your favor. LinkxLou.com, $55-$500
---
Orttu Shelton Puffer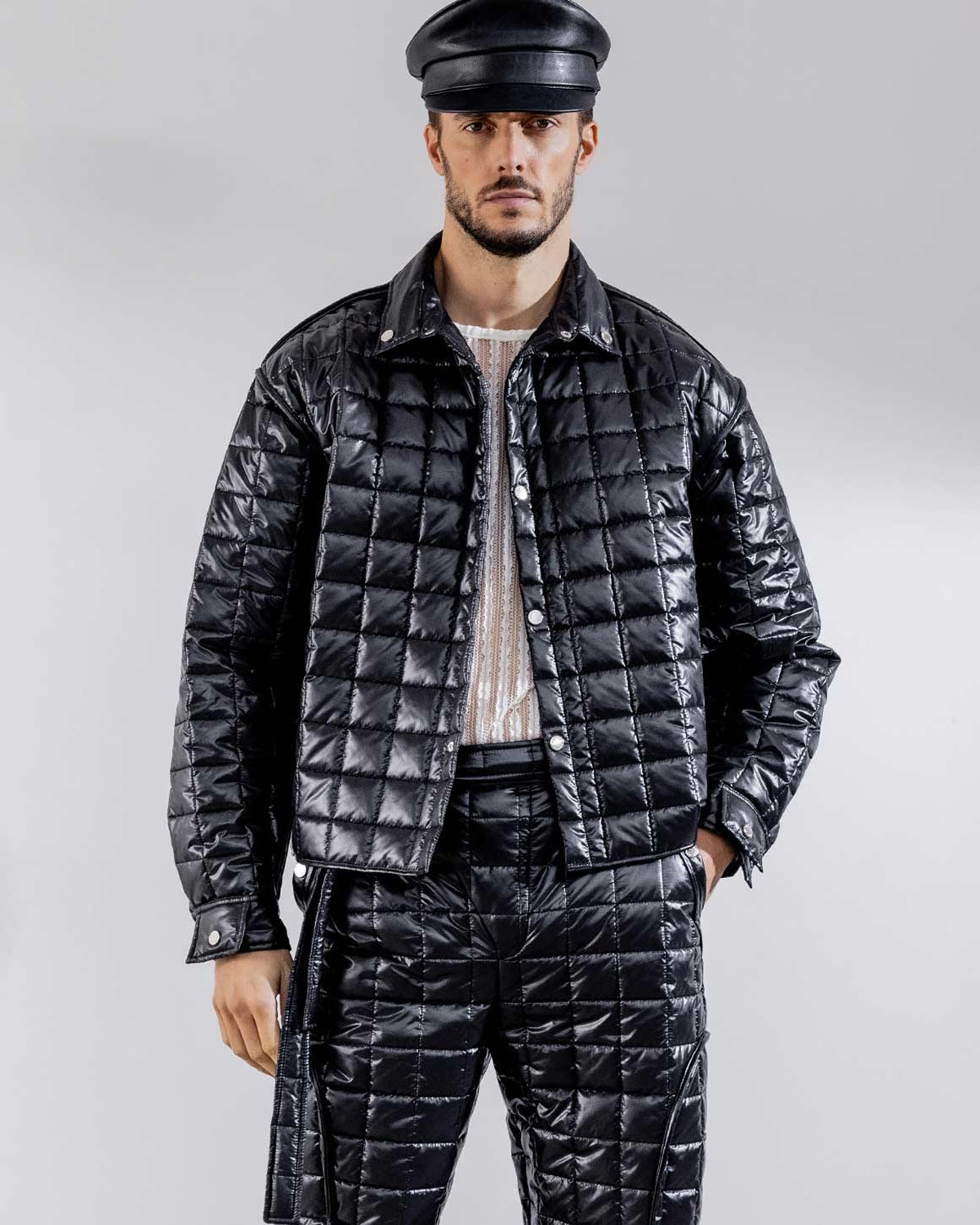 Guess who's coming to dinner? It's you as an alt-timeline Tom of Finland in Orttu's fully quilted, oversized Shelton Puffer comprised of double-layered high-sheen fabric and press-stud fastening that results in a slick style statement vers-er than you are. Orttu.com, $203
---
Winter Discovery Mini Scented Candle Set

Apotheke takes the guesswork out of choosing just the right ambiance-inducing aroma with its Winter Discovery Mini Scented Candle Set, featuring six fragrant two-ounce tins in seasonal smells that include birchwood apple, black cypress, blackberry honey, cardamon chestnut, charred fig, and firewood (with a combined 90-hour burn time), and packaged in a nostalgically illustrated gift box accentuated by festive gold detailing. ApothekeCo.com, $64
---
Polaris General 1000 Sport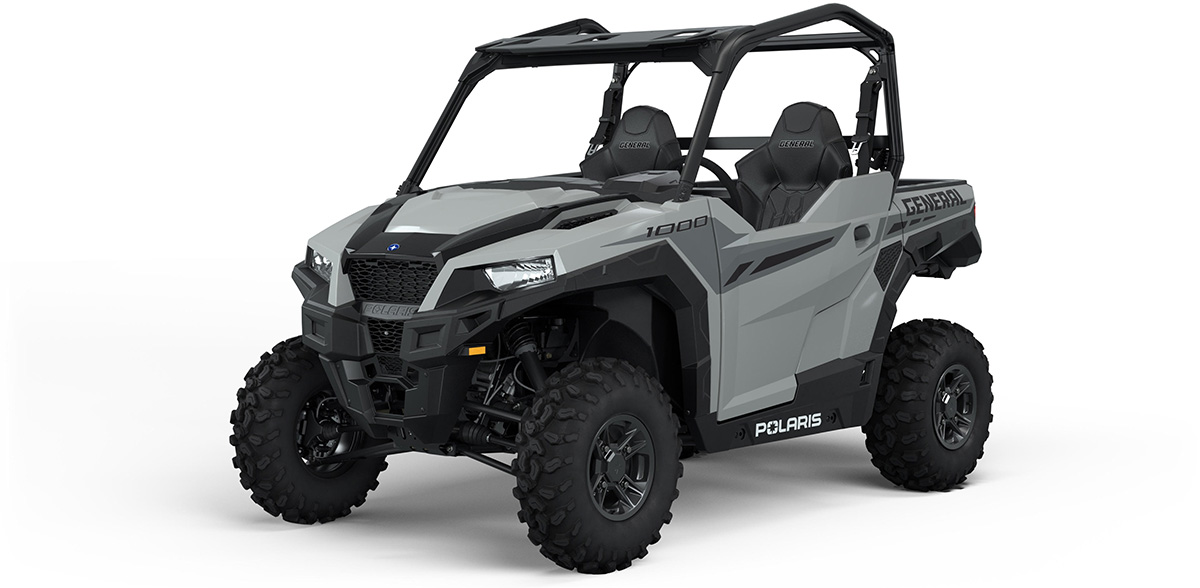 Resort communities across the country have adopted golf carts as a preferred mode of transportation, and you can establish yourself as a local baddie in Polaris' General 1000 Sport – in ethereal colorways like ghost gray – equipped with a four-stroke DOHC twin-cylinder engine, 100 horsepower, 1,500-pound hitch-towing capacity, and enough street cred for Boomers to shake their fists at. Polaris.com, $17,500+
---
'Arquivistas' Crystal Book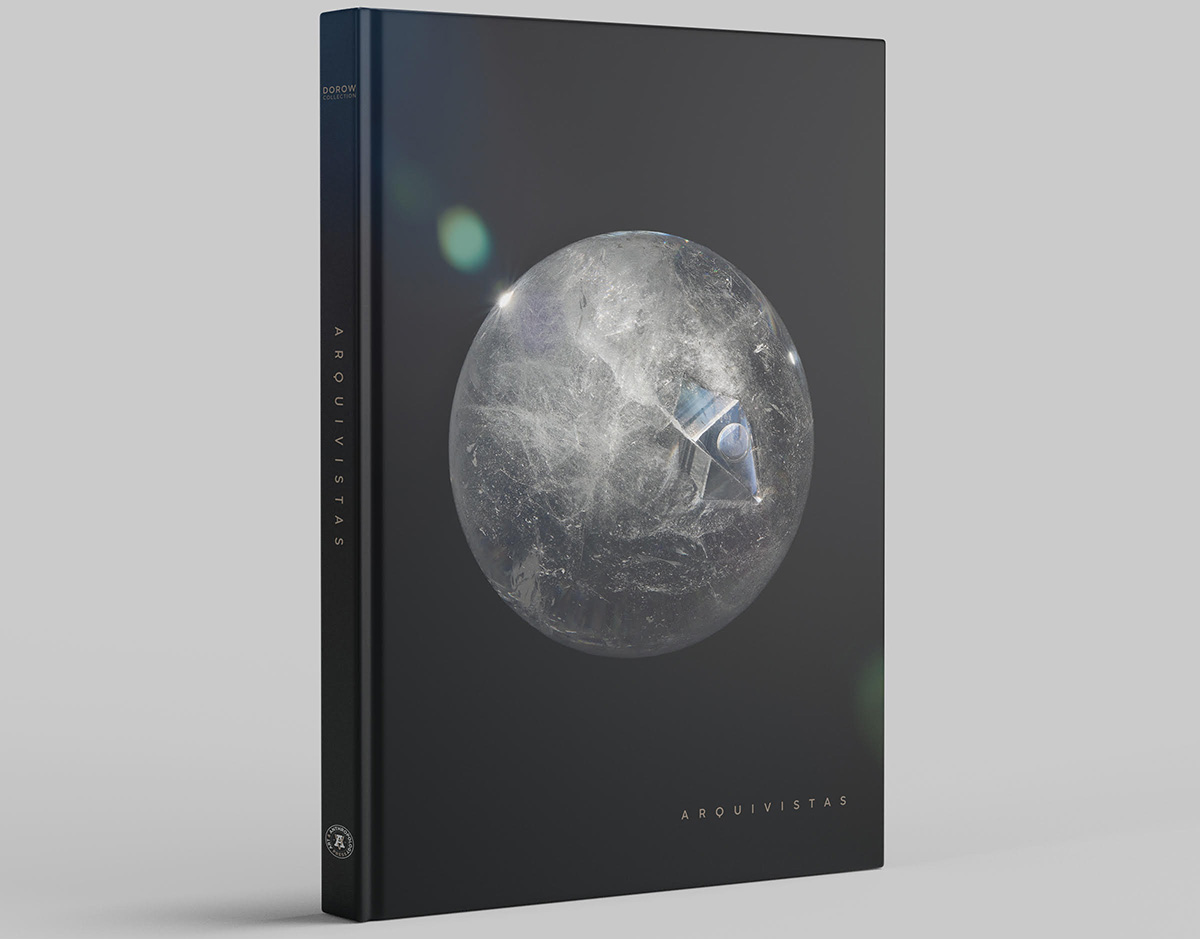 Brazilian crystal devotee Tatiana Dorow has curated an impressive collection of more than 1,000 rare and exquisite minerals – ranging from one ounce to over 5,000 pounds – the comprehensive record of which is now compiled in the sizable coffee-table tome "Arquivistas" (Portuguese for archivist) that's sure to satisfy, delight, and provide endless holiday-party talking points to the New Agers in your life. (You know they will.) ArtAndAnthropologyPress.com, $350
---
Bovem Globe Trimmer 2.0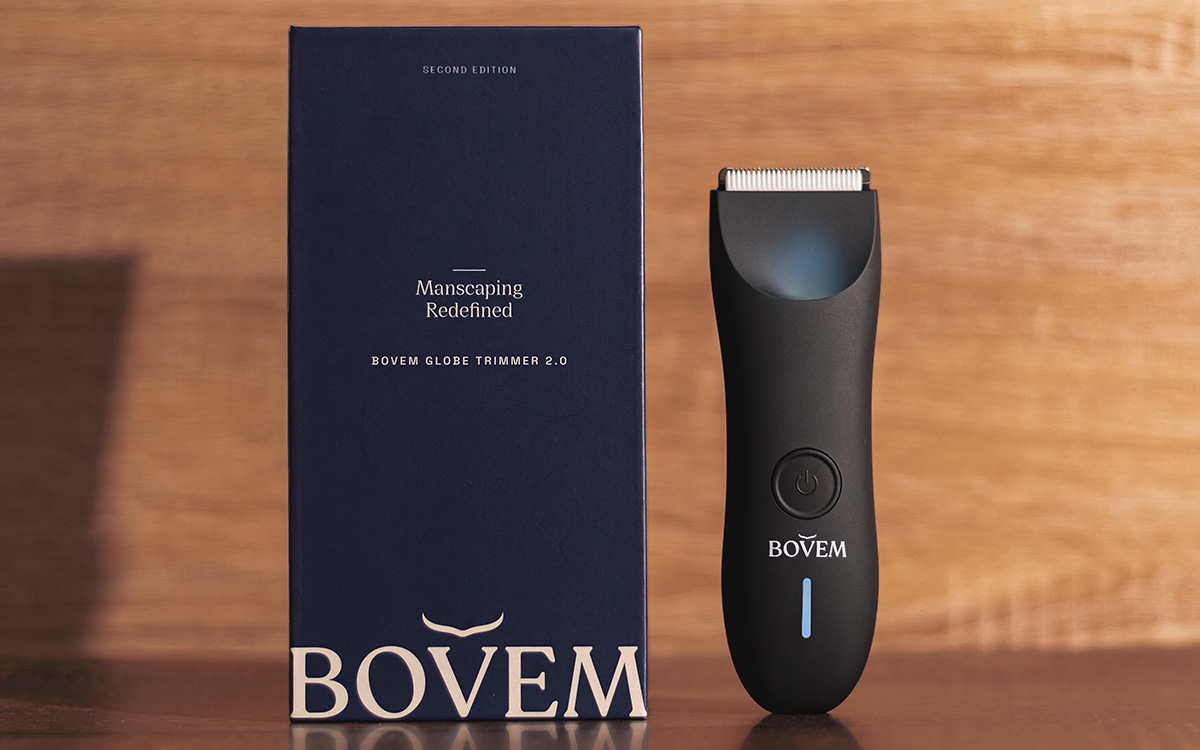 There are plenty of manscaping tools on the market, but perhaps none are designed with your delicate bits in mind like the handsome second-gen Bovem Globe body and groin trimmer with its ergonomic textured grip, powerful 6500 RPM with low vibration, varying guards, and replaceable TrimSafe blades that tidy you up without cutting skin or pulling rough hair. Deck the halls! – no more bloody Christmas balls. Bovem.co, $60-$87
---
Lexington Glassworks Decanter Set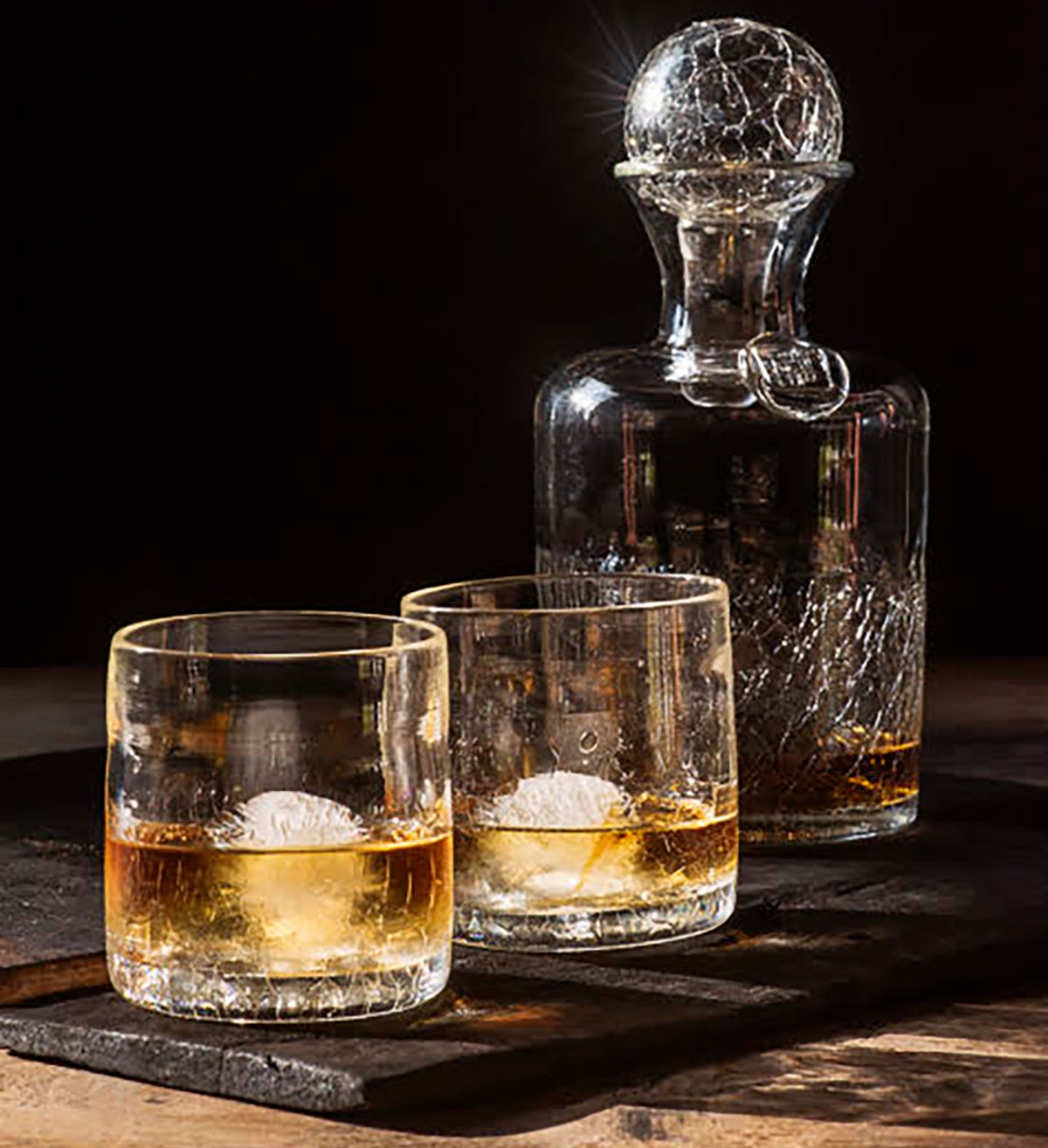 Pour one out from Lexington Glassworks' hand-blown whiskey decanter, each one individually crafted in the company's Asheville, N.C., studio and detailed with an elegant crackle finish that lends an air of sophistication to any home bar cart. Pair with a set of LG's complementary rocks glasses, in the same distinguished style, for a cherished gift. LexingtonGlassworks.com, $280
---
Joule Turbo Sous Vide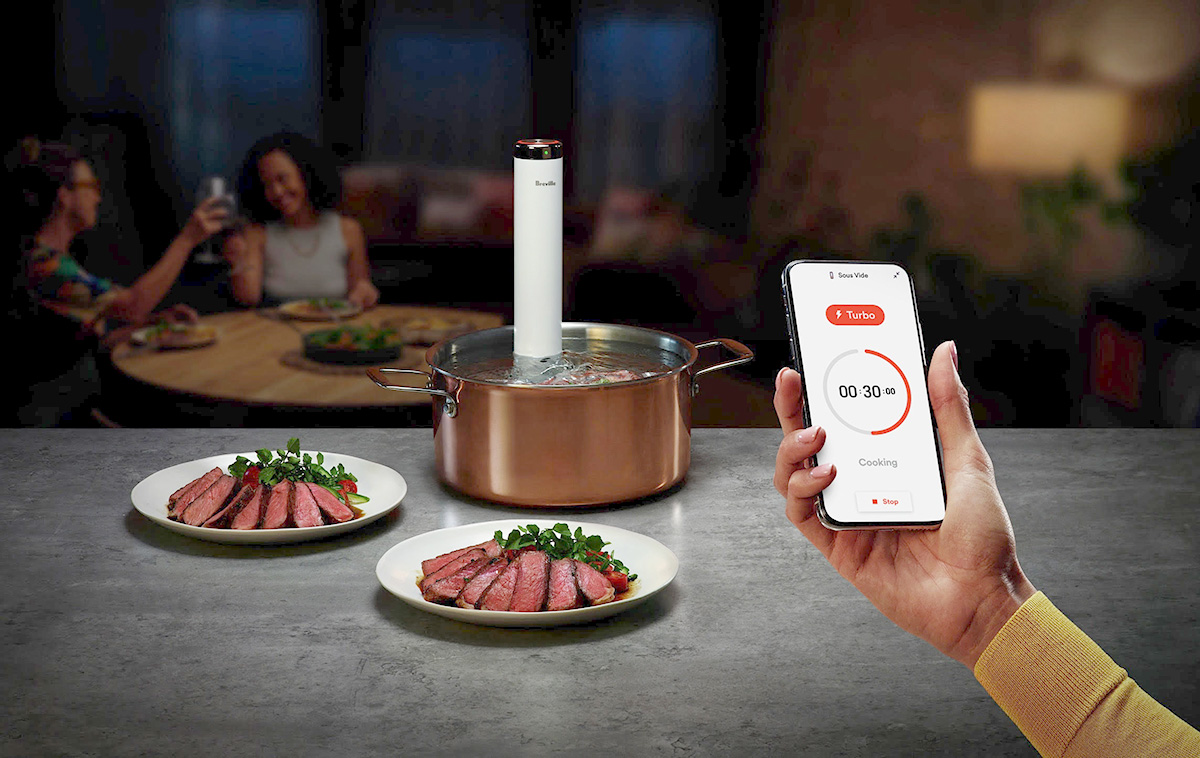 Your fave chefs' autopilot cooking technique hits home countertops in Breville's sleek Joule Turbo Sous Vide stick, which cooks seasoned-and-bagged meats and veggies to a faster-than-ever optimal internal temperature (unattended, no less) before a lickety-split sear and serve results in restaurant-quality dishes deserving of at least a couple Michelin stars for your minimal-mess kitchen. Breville.com, $250
---
Outlines Shower Liner System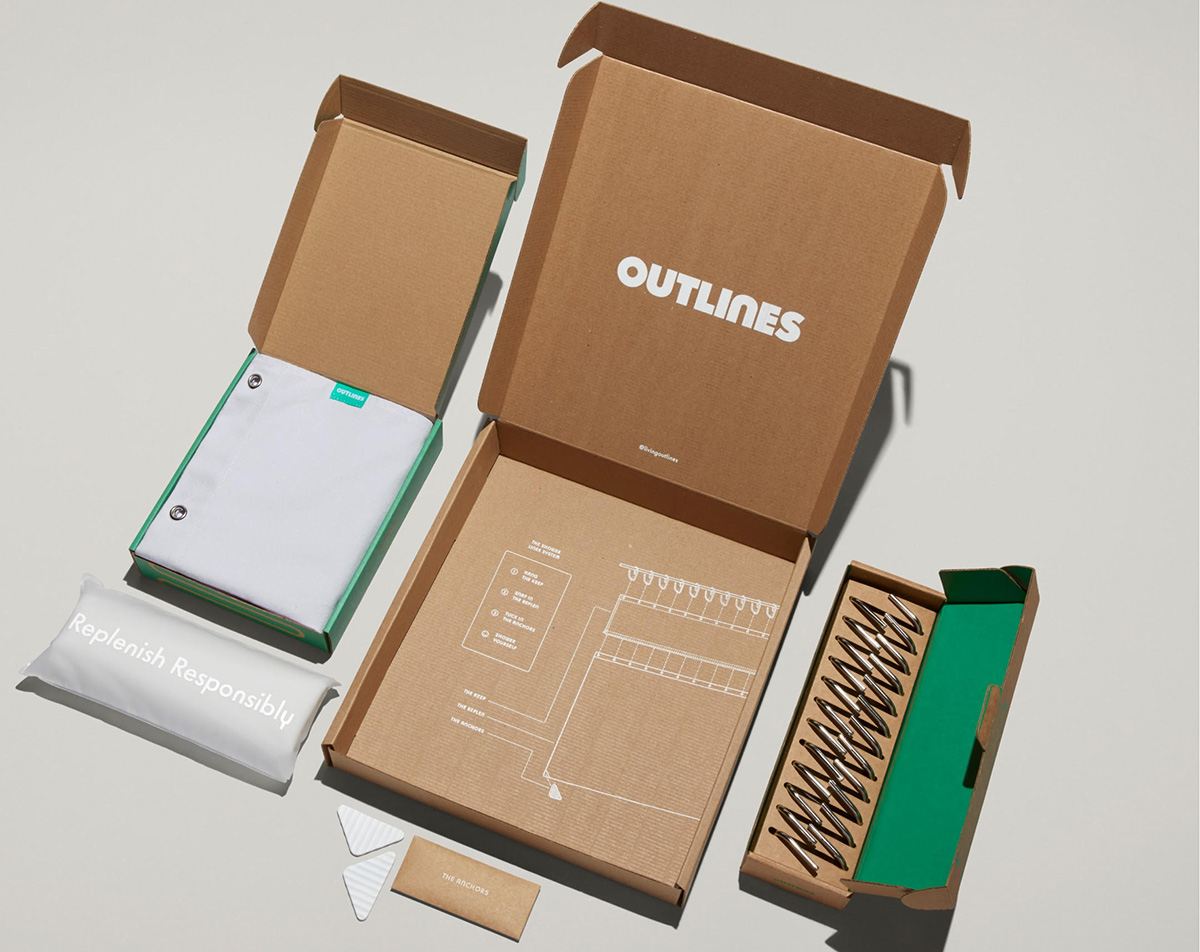 Holiday hosts can practice responsible replenishment amid our planetary plastic-waste crisis when you gift Outlines' thoughtfully designed Shower Liner System that provides users with a machine-washable cotton top piece and fully recyclable bottom to replace when it's time to ditch the grime. Set it and forget it with three-, six- or nine-month auto-deliveries. LivingOutlines.com, $50
---
Barbie Perfume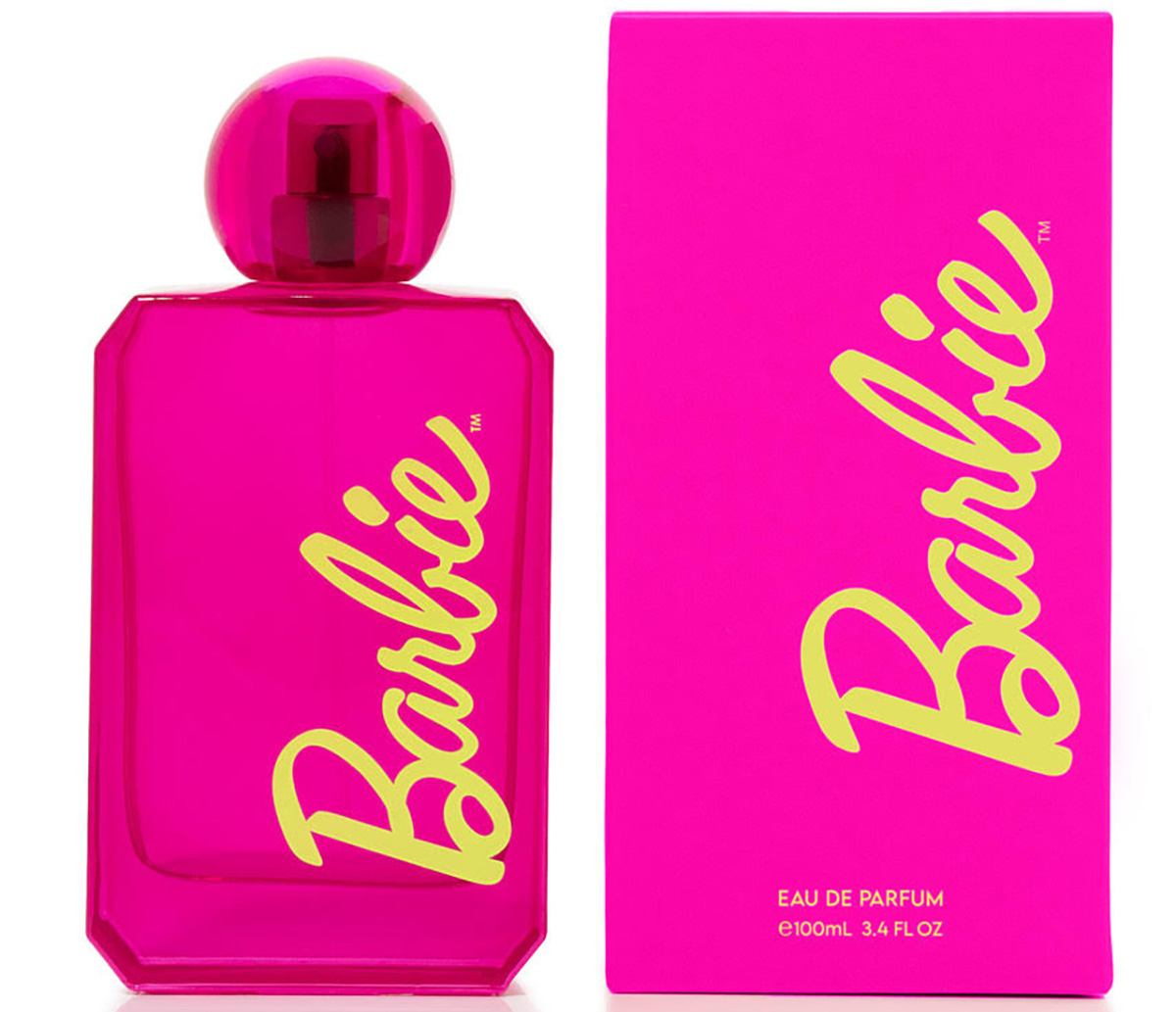 Fight the patriarchy doused in Barbie's sweet-and-fresh fragrance that, from top to bottom, features notes of strawberry nectar and red cherry, peony and pink magnolia, and sandalwood and soft musk for an extraordinary scent that's more than Kenough. DefineMeCreativeStudio.com, $65
---
AiRROBO Pet Grooming Vacuum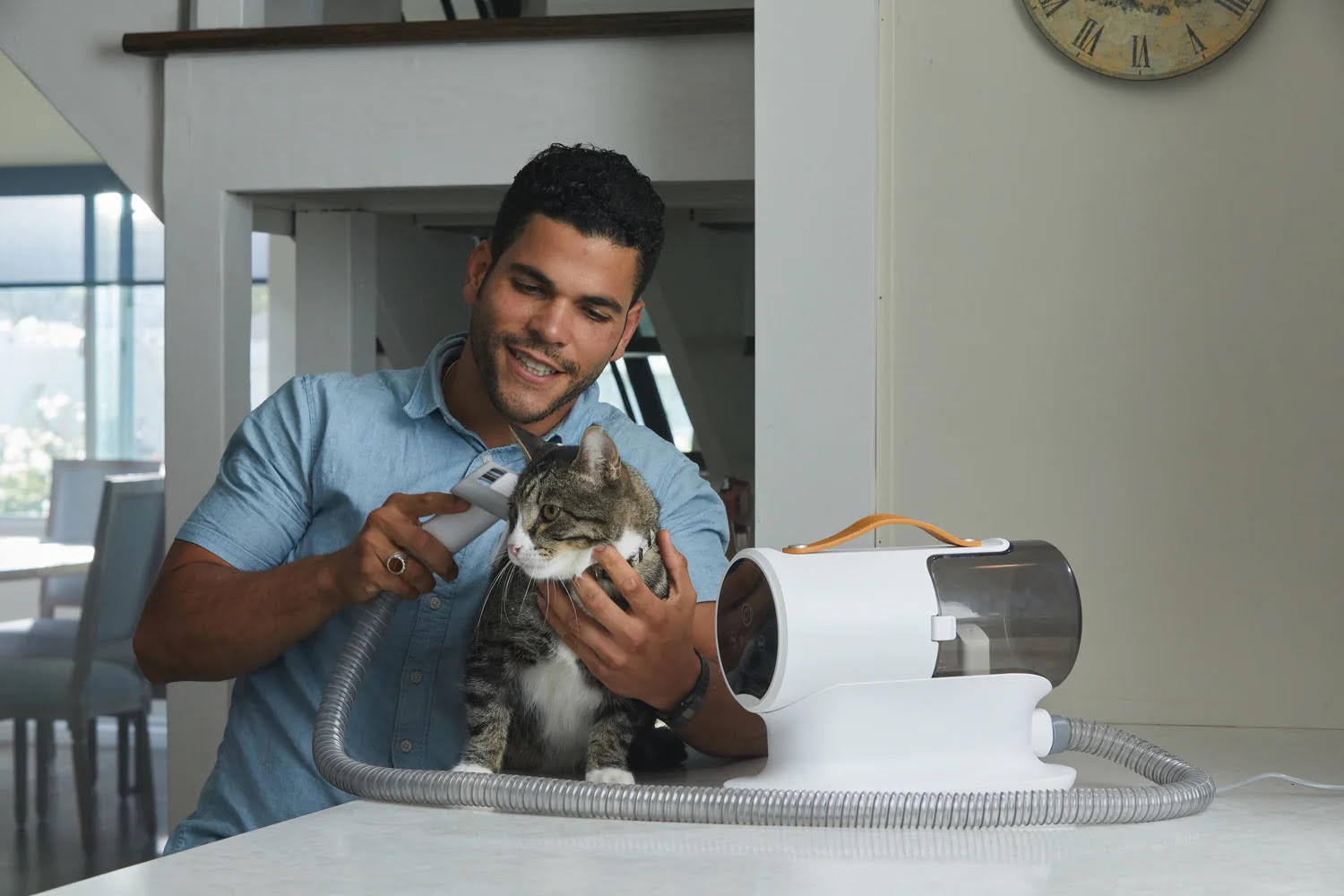 Posh pets enjoy salon-style luxury in the comfort of their homes when treated to a grooming session by the AiRROBO vacuum (think Flowbee for cats and dogs), a five-tool, one-stop solution for keeping furbabies' hair, dander, allergens and mites to a minimum. The portable pamperer includes an electric clipper, crevice and de-shedding tools, and grooming and cleaning brushes housed in a space-saving, HEPA-filtered capsule. US.Air-Robo.com, $110
---
Aura Smart Sleep Mask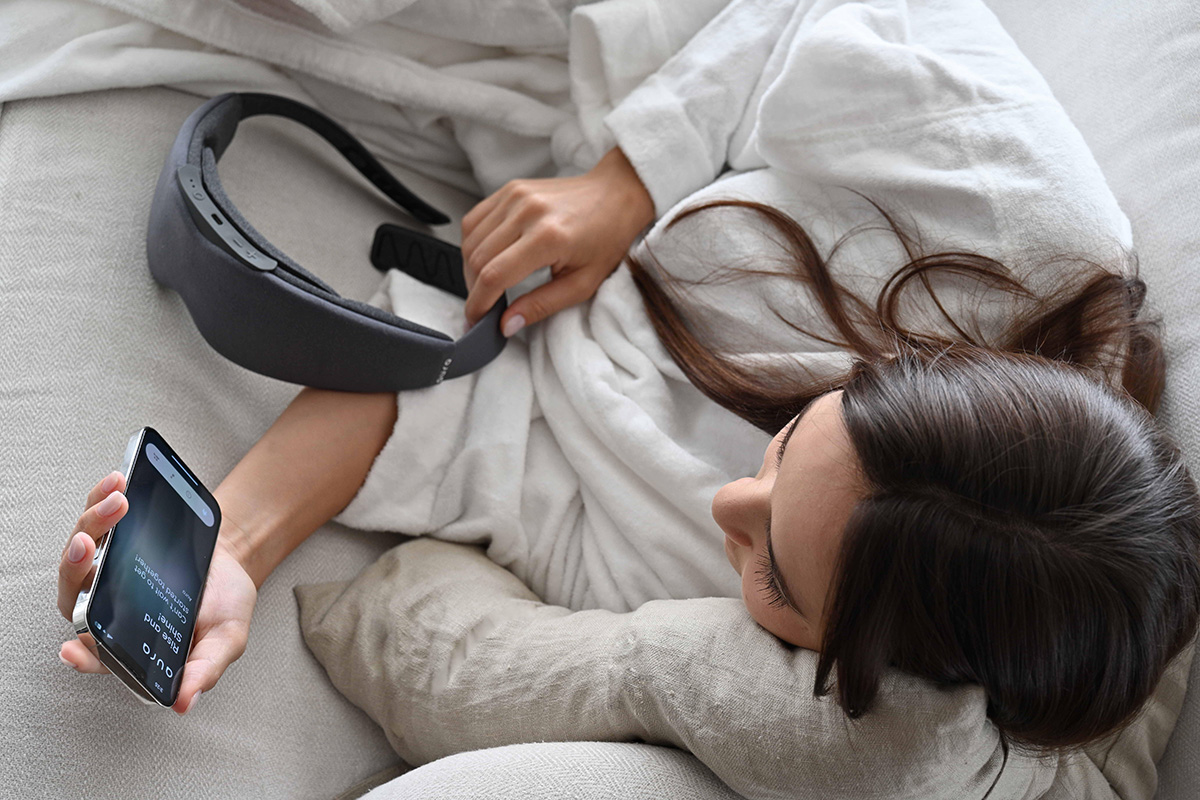 What does the future of total relaxation and deep sleep look like? Blackout darkness and complete serenity in a dream-state sanctuary when you spend your nights in the Aura Smart Sleep Mask with built-in speakers for guided meditation and snooze-inducing ASMR, zero-pressure eye cushioning, and light and sunrise therapy to help you wake rested and refreshed at home and (especially) away. Indiegogo.com, $190
---
Mikey Rox is an award-winning journalist and LGBTQ lifestyle expert whose work has been published in more than 100 outlets across the world. Connect with Mikey on Instagram @mikeyroxtravels.
Anatomy of a post-cancellation comedy tour: Ashley Gavin in D.C.
After doxxing and death threats, a focus on jokes that transcend identity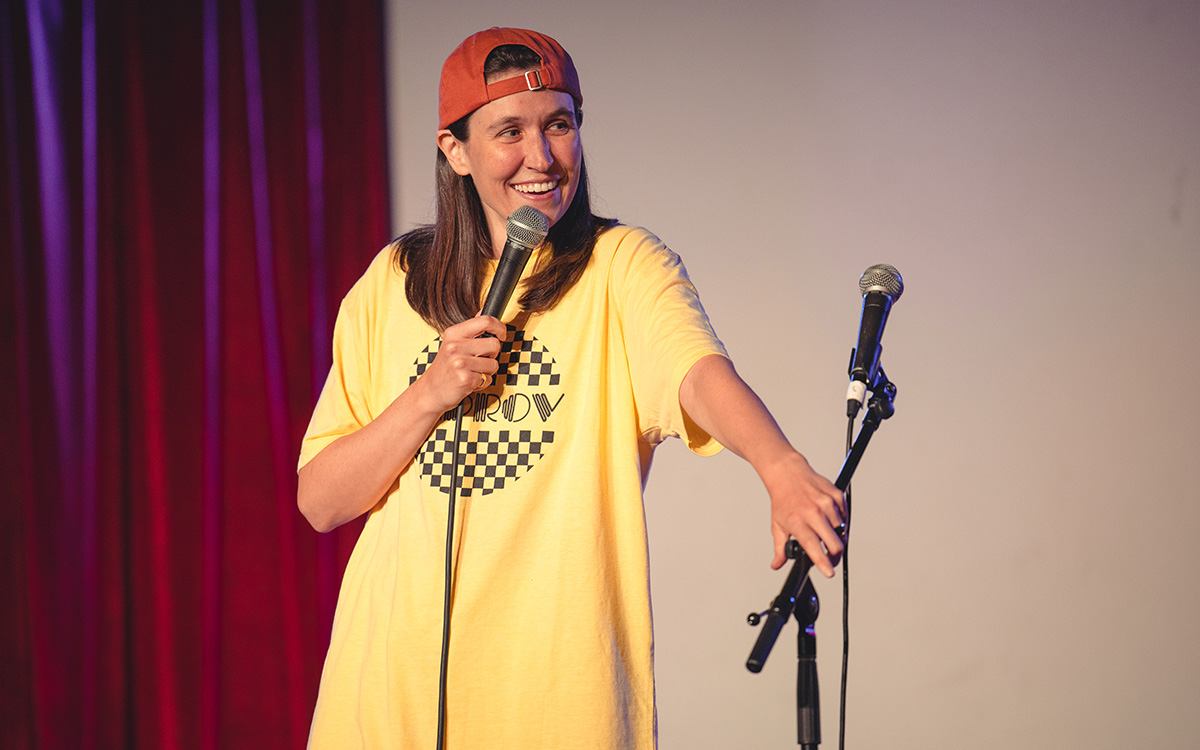 I was dressing up to go to Ashley Gavin's stand-up comedy show at the Lincoln Theatre when I got a text from Sydnie, Ashley's assistant. I didn't remember giving Sydnie my number — although I must have, surely? We had been in contact the past few days about setting up an interview with Ashley about her show here in D.C., and just today we had managed to schedule a time for tomorrow afternoon.
But suddenly the interview wasn't looking so sure. Sydnie was texting to ask for a list of my questions for the interview, and if I didn't provide them, I wouldn't be getting tickets to tonight's show. I had two hours to get back to her. "So sorry about that!" Sydnie texted.
The ultimatum caught me off guard — but perhaps it shouldn't have. Ashley Gavin was the subject of controversy this summer for some of her crowd work during a show in Indianapolis. After a fan cheered a little too loudly at a joke, Ashley informed her she was the "the most annoying fan who has ever been to one of her shows," and that she should "kill herself." When the fan responded, "I've already tried," Ashley responded that she didn't try hard enough, and implored her again and again to kill herself. The fan broke down in tears, and left the show.
The familiar cycle of celebrity cancellation played out. Calls were made on Reddit to boycott Ashley's shows. Ashley released an apology video. YouTubers scrutinized the apology clip-by-clip on their channels. Ashley reported getting doxxed in death threats. (The irony!) The fan Ashley accosted, Olivia Neely, raised money for suicide awareness online. And now Ashley Gavin is back on tour, for the first time since the incident. No wonder Ashley had her assistant screening my questions.
When Ashley took the stage at the Lincoln Theatre, it quickly became clear that her audience is kindling for controversy fire. All the way up front, in the first few rows, are Ashley's die-hard fans. Some of these fans have paid hundreds of dollars for meet-and-greet tickets after the show. They're on the younger side, and are largely lesbian or queer. They turned 21 during the pandemic, and they haven't necessarily been to a comedy show before. They're fans from online — of Ashley's TikTok, or her podcast. But all the way in the back are more casual viewers, people who aren't fans of Ashley specifically, but of comedy more generally. They might have bought their tickets last minute. They're a little older than the die-hard fans, a little less queer, and they're more familiar with the offline comedy club scene.
It's great that these two different groups can come together to enjoy a comedy show. But there's one big problem. The online die-hards and the offline comedy regulars have very different expectations for the show. And Ashley isn't looking to satisfy all of them.
On the one hand, the comedy regulars aren't necessarily used to the content of her show, which especially on this tour, is largely comprised of material about being lesbian. Ashley wants the straight people in the room to know these jokes are for them too. One of the few bits Ashley carried over from her first special to this new tour involves picking out a random straight man in the audience. She'll learn his name, and then check in on him after this or that joke later in the set as the 'representative straight man' in the crowd. "I'm speaking to the people who might not feel comfortable in the room," Ashley explained to me during our interview. "I'm saying like, hey, I know you're there, and this is for you. And I'm really glad that you're here, you know."
But if Ashley wants the comedy regulars to adjust to the content of her show, she also wants her online, die-hard fans to adjust to the form of her show, which is offline, at a comedy club or theater. Her die-hard fans are new to the comedy scene, and she wants to make a proper introduction. This isn't simply out of magnanimity. Ashley intends to put on the kind of show the comedy regulars are there to see. And if her fans from TikTok or her podcast are going to enjoy it, that means adjusting their expectations.
"I've read it in my comments [online] before," Ashley lamented. "I've read like, 'This was not a safe space.' Maybe because of gross things, or some of the darkness of the jokes. I'm frequently like, what made you think it was going to be a safe space? Art is not a safe space."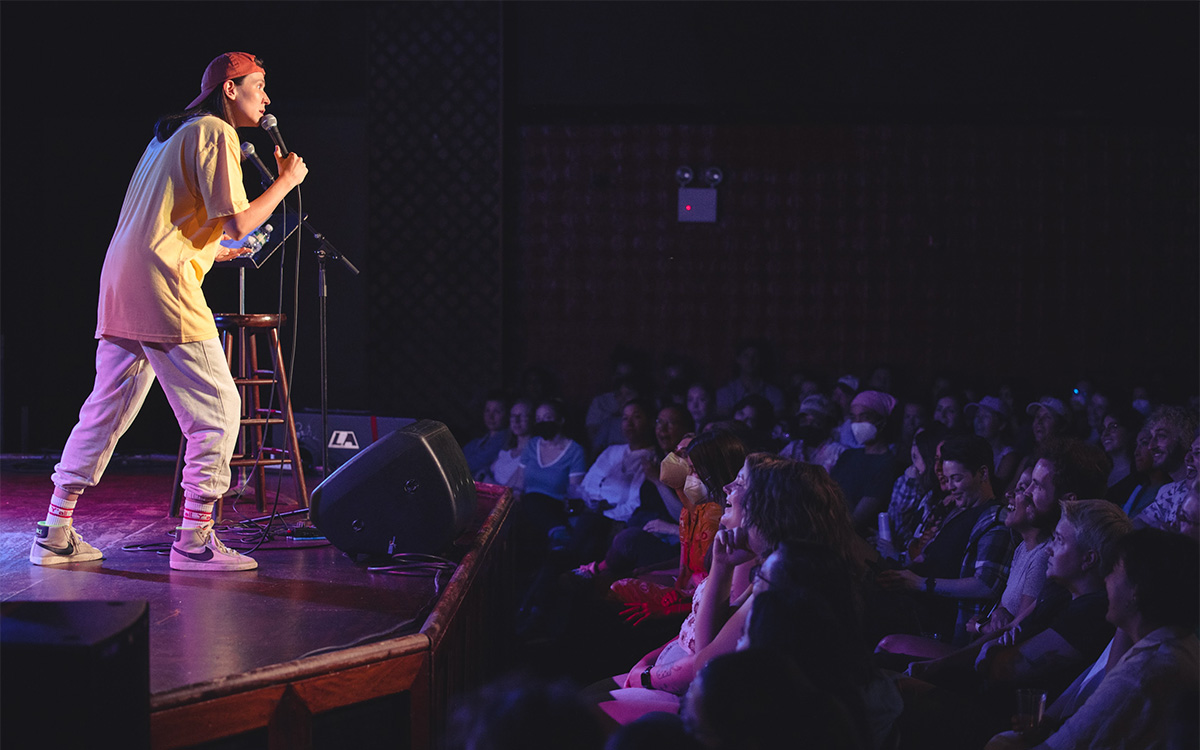 As Ashley sees things, part of going to a comedy show is letting go and not worrying about whether the jokes are offensive. It's giving the comedian the benefit of the doubt, especially if you know them from online. And she thinks letting go of your worries isn't giving up on your political convictions — it's empowering. "[My fans] are very into social justice, and very into doing the right thing, [and] I want to give them the opportunity to let go a little bit, and release some of their tension, and their pain, and their struggle."
So one of the more unique things Ashley will do as a comedian is address her online, die-hard fans directly at the beginning of her show. She'll tell them that she's on the right side of things, that she won't pull the rug out from under them, politically speaking. She'll tell them that they should feel free to laugh, to let it out, not cover their mouths. "I know who my audience is, and they want some safety. And they want some trust. And the fastest way that I can earn that trust is to be up front, and just say I'm not going to trick you tonight. The person you came to see, the person you think I am, I am that person." But it's a difficult balancing act. How do you promise your audience safety, while maintaining that a comedy show is not a "safe space"? It's no wonder the kindling might catch fire, despite Ashley's best efforts. You'd be forgiven for wondering whether there wasn't an easier way. Why ask fans who want safety to ride out a non-safe space?
I think it helps to understand what Ashley wants out of being a comedian. A major theme of Ashley's first comedy special was her frustration with being called a "lesbian comedian." She talks about wanting to be called a great comedian, not a lesbian one — someone who is in the running with other great comedians, whose jokes transcend any particular identity. And if you want to be a great comedian, and not "the lesbian comedian," it makes sense that you might want your mostly queer online audience to acclimate to the comedy club scene. She doesn't want to put on a lesbian show. She wants to put on a great comedy show.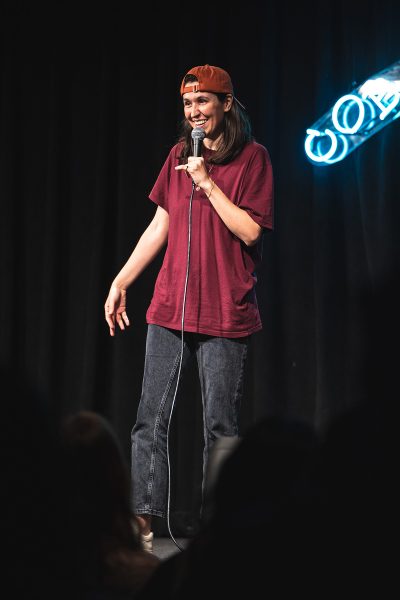 So what of Ashley's hopes for being a great comedian, post-cancellation? On her Chosen Family podcast, taped just one day before her show in D.C., Ashley gave a picture of where she thought things stood. "My audience has changed. I'm experiencing this new audience now that might be a better fit. Because it's the folks that saw what happened and kind of understand, OK, these were meant to be jokes," Ashley told her co-hosts. "The folks who don't see it that way aren't really at the show anymore, and the show is far more enjoyable for everybody there."
When I surveyed the audience after Ashley's show, her prediction seemed to bear out. Everyone I talked to either didn't know about the summer's controversy, or didn't care. "I know nothing of drama. That takes a lot of energy to follow," said Sunshine, a fan of Ashley's from over the pandemic. People wanted to chat about Ashley's crowd work, particularly the drunk girl from Missouri who just wouldn't give up. They had nothing to say about Indianapolis. Perhaps for Ashley Gavin, the post-cancellation cycle doesn't end with her remaining fans forgiving and forgetting. Just the forgetting, and moving on.
CJ Higgins is a postdoctoral fellow with the Alexander Grass Humanities Institute at Johns Hopkins University.