BestBus steers market
Pioneering business fuels success, expansion with commitment to service
Less than a decade ago, the launch of independent bus services providing low-cost travel between D.C. and New York City was an evolving and unreliable transit option. Two local entrepreneurs set out to correct deficiencies plaguing prior start-ups.
Now named BestBus, co-founders Asi Ohana and Richard Green pioneered many of the protocols and amenities later adopted by others. Eliminating the practice of overbooking due to chronic no-shows with the introduction of guaranteed seats and advance ticketing, no longer would frenzied first-come curbside "cattle calls" leave passengers stranded. From a starting date that sold out three weeks in advance on the wildfire word-of-mouth promise of enhanced service, BestBus has continued to set the standard for customer satisfaction.
That distinction has fueled the long and strong marketplace popularity of BestBus as an industry leader and has allowed the enterprise to expand pick-up stops and travel destinations. Formerly known as "DC2NY" until a recent rebranding reflecting new service locations, an enduring commitment to customer service and traveler enjoyment has been as much a key to the company's success as a full tank of diesel.
Offering convenient and affordable travel, BestBus is the discriminating rider's choice. Often referred to as the "upscale bus," the company counts among its clientele professionals from local corporations and trade associations to political staffers and luminaries toiling in the White House and on Capitol Hill. Bookings are available on weekdays and weekends, with variable low-cost competitive rates.
The company pioneered on-board WiFi service and at-seat electrical outlets, complementary bottled water, and passenger voting on whether to watch a movie and schedule a rest stop. Critical to this type of enterprise, a singular focus on maintaining immaculate interiors and well-stocked bathrooms earned patron acclaim. Utilizing charter coach buses, cooperatively trained accredited drivers and on-call relief operators for all routes ensures both customer comfort and a spotless safety record.
Celebrating its seventh anniversary this month, BestBus now serves six cities with 10 routes, including seasonal service to the Delaware beach towns of Rehoboth and Dewey from both Washington and Manhattan. Building on the five-year popularity of its two-way sun-and-sand transport from the District, last year BestBus inaugurated service from NYC.
"We always had requests for service from New York to the Delaware beaches," says company president Ohana, "but were surprised how quickly it took off." Ohana and his now-husband Green, company CEO, rode one of their buses in last weekend's New York Pride Parade – as they did last month in D.C. The Logan Circle couple of more than eight years will celebrate their one-year wedding anniversary the same week they commemorate the annual inauguration date of the only gay-owned bus business.
This week, BestBus general manager Avi Cohen opens a new Dupont Circle operations office at 2029 P St., N.W., as BestBus prepares to expand service stops. Designated bus stops off Dupont Circle and at Union Station in Washington, Times Square in Manhattan, Vienna/Fairfax and Franconia/Springfield Metrorail stations in Virginia, and its seasonal dual beach destinations will soon include new service stops in Manassas, Silver Spring and Baltimore.
BestBus plans to add destination cities Philadelphia and Boston in coming months. Green, a recently retired 27-year veteran of global corporate hotel sales, notes that "planned, gradual growth and service expansion was always part of our vision."
VIP and regular memberships offering high-value frequent-rider discounts and booking deals are available on the company's website. Most BestBus riders purchase tickets online or on mobile devices.
Whether planning a last-minute trip or an affordable alternative to the hassle of driving or the expense of the train, BestBus distinguishes itself with each mile and every happy traveler.
Mark Lee is a long-time entrepreneur and community business advocate. Follow on Twitter @MarkLeeDC or reach him at [email protected].
Protected: New Workforce Program Aims to Help Expand Economic Opportunity for the Trans Community
There is no excerpt because this is a protected post.
Optimism prevails among minority business owners: survey
Entrepreneurs faced a Goliath during pandemic and won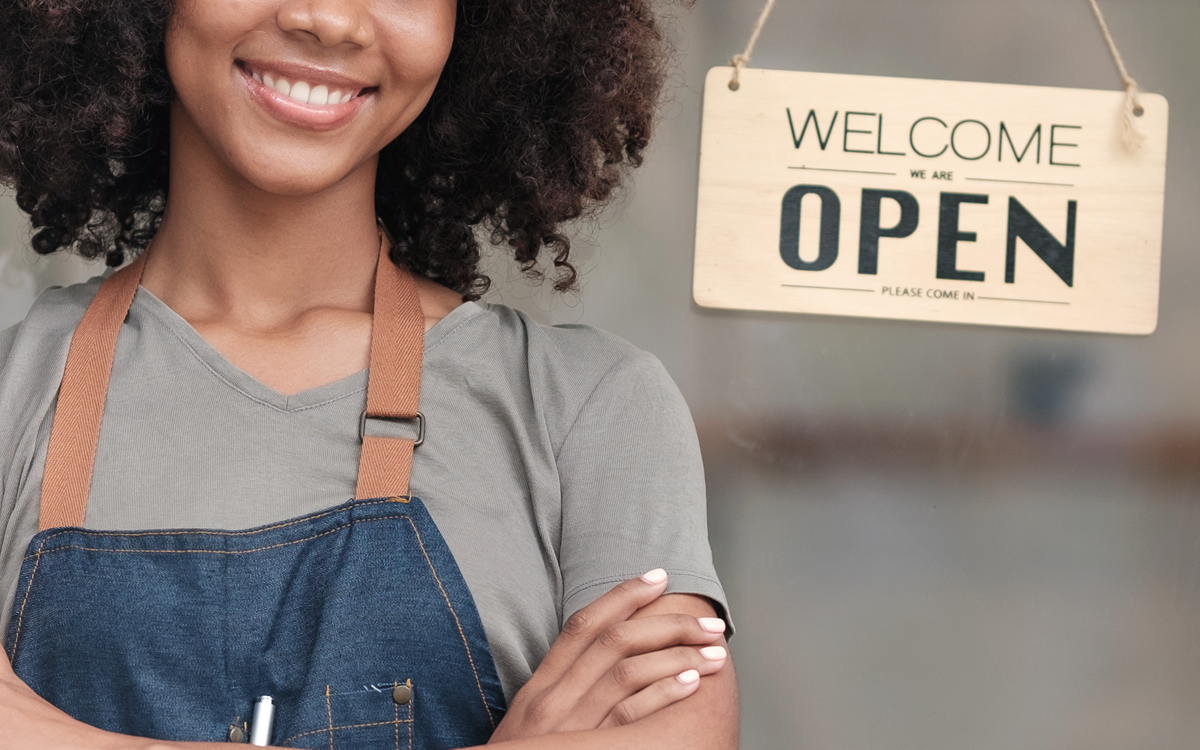 (StatePoint) — Even as minority business owners face new economic challenges, including supply chain disruptions and inflation, results from PNC's recent Economic Outlook survey show an impressive resiliency and positive mindset among these business leaders, according to Marshalyn Odneal, national sales executive for Minority Business at PNC Bank.
According to PNC's survey, more than two-thirds (68%) of minority business owners feel highly optimistic about the prospects of their own company in the next six months, compared to just 60% of non-minority-owned businesses.
While business owners as a whole remain cautious about the national economy, the gap between optimism among minority business owners for their own company versus the broader U.S. economy is 40 percentage points, significantly higher than the 31-point difference among non-minority owners.
"I have no doubt that minority business owners who were able to manage through the pandemic had to make unprecedented decisions related to staffing, business models and pricing. In doing so, they faced a Goliath – and won. It's unsurprising that their mindset about the future of their businesses, despite current economic challenges, is optimistic," Odneal said.
According to PNC's survey, 65% of Black- and Hispanic-owned business owners stated they have a business plan suited to the current direction of the economy, significantly more than non-minority owned businesses (55%). This highlights the importance of access to crucial resources for these business owners. The survey reinforces this point, showing that 86% of Black- and Hispanic-owned businesses interacted with or leveraged resources from the Small Business Association (SBA), a local chamber of commerce or a community economic development organization. Only 69% of non-minority business owners reported doing the same.
"The truth is that the unique financial challenges minority-owned businesses have long faced were amplified during the pandemic. As a result, more minority business owners are now seeking Minority Business Enterprise (MBE) certification, which is also an important and needed resource," Odneal said.
Businesses that become MBE-certified gain exclusive access to premium networking events, affordable consulting services and technology programs, among other benefits, according to the National Minority Supplier Development Council.
"Our survey revealed that 87% of Black-owned businesses are now MBE-certified, up from 69% last year. Three-quarters of Hispanic-owned business are MBE-certified, compared to 67% last year. Of MBE-certified businesses, 80% of Black- and 84% of Hispanic-owned businesses said that certification has been a helpful business development tool," Odneal said.
PNC has taken significant steps in doing more for minority-owned businesses and providing necessary resources to help them overcome roadblocks.
As a part of its Small Business organization, PNC's Minority Business Development Group's mission is to deliver solutions and resources that foster financial wellness for small businesses within diverse communities. They've been able to do this, in part, through the PNC-Certified Minority Business Advocate initiative, a voluntary advocacy program that helps PNC employees understand the challenges facing minority-owned business owners.
"If the optimism of these entrepreneurs is realized and the U.S. business landscape prospers further down the road, minority business supporters must continue to execute against their mission and accelerate their efforts. The outlook is bright, but we must continue to do our part to advocate for these entrepreneurs and help their communities thrive," Odneal said.
Tips to build a stable financial future for your family
Accumulate, preserve, and protect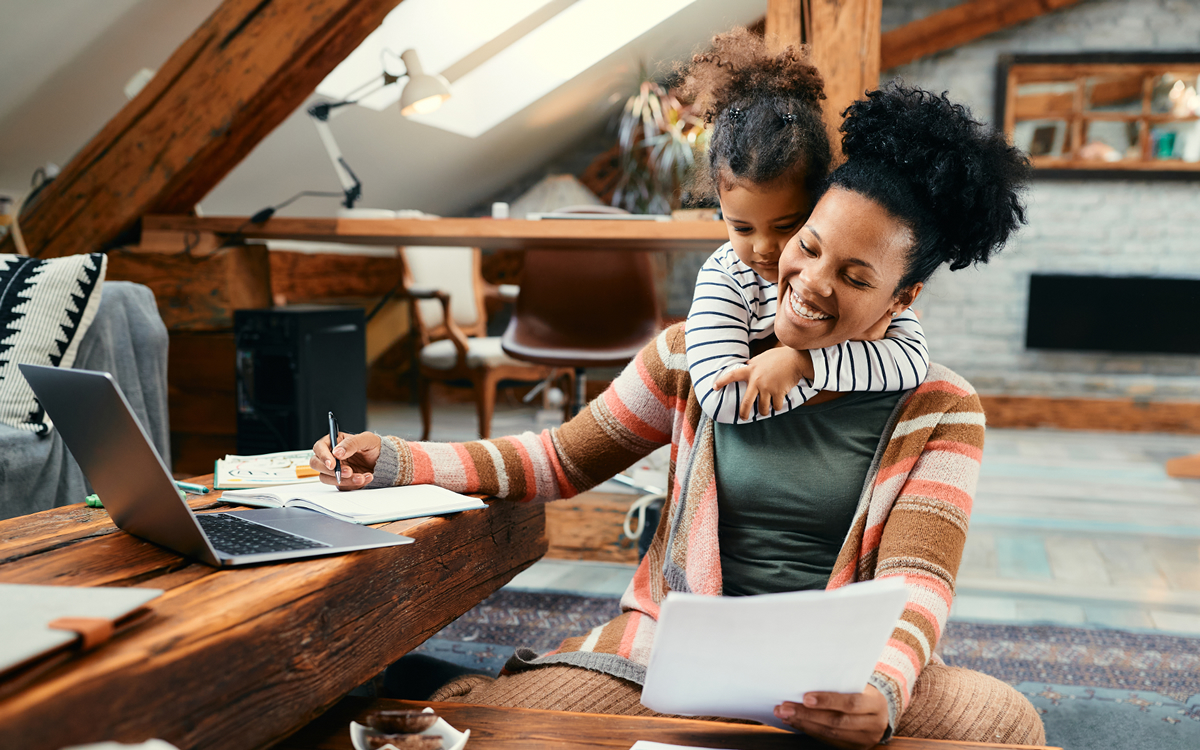 (StatePoint) — Building wealth is not as easy as it sounds. It can take time, discipline and a plan to keep those dollars protected. However, if done correctly, it can provide security for your family for years to come.
No matter where you are in your personal financial journey, there are steps you can take to help build a financially secure future. Although your approach should be personalized to your specific situation, Freddie Mac suggests building your plan on three main pillars: accumulate, preserve and protect what you've built.
Accumulate
The first, and one of the most challenging steps, is saving for your future while covering basic expenses. Establishing and working toward defined financial goals in the short-, medium- and long-term is a good place to start. Also, understanding your money mindset can help you identify opportunities to create healthier spending and saving habits.
Over time, it's important for you to position yourself to take advantage of opportunities to raise your income. Consider discussing a raise with your current employer, taking a job opportunity with higher pay or starting a side business to supplement your income. You should also begin to build an emergency fund, which will better position you to weather unexpected financial emergencies. In general, you should save enough in this fund to cover three to six months of your typical monthly expenses.
In addition, if you are financially prepared for it, purchasing a home can help you build wealth in ways that renting cannot.
Preserve
Once you've begun to accumulate wealth, the next step is preserving it. You can accomplish this by protecting and growing your money over time.
Managing your debts and expenses is paramount. Pay down debts in high-interest accounts and prioritize other expenses that require immediate attention.
Your credit score is a critical part of this equation, and the time to improve it is right now. A strong credit score can help you receive a better interest rate and loan terms when working with lenders, as well as provide a host of other long-term benefits.
Protect
Lastly, you should have a plan in place to eventually transfer the wealth you've built to family and loved ones.
CNBC reports that an estimated $68 trillion will be passed down from the baby boomer generation between 2019 and 2044. Having an estate plan can give you peace of mind that your assets will be allocated according to your wishes when the time comes.
In the meantime, you should also protect your assets from the unexpected. In addition to taking steps to safeguard your property from natural disasters, you should invest in a comprehensive renter or homeowner insurance policy. And always be mindful of the wide variety of scammers and hackers looking to access your resources.
Education has power. As you begin your journey, you can build your financial savviness with Freddie Mac CreditSmart Essentials, a suite of free education tools and information covering topics like how to buy a home or car, how to improve credit and how to build wealth. To learn more, visit creditsmart.freddiemac.com.
Building wealth doesn't happen overnight. With consistency and commitment, and the right knowledge and mindset, you can create a stable future for you and your loved ones.