Chris Abell, popular DJ, dies at 56
Accomplished pianist also worked in gay clubs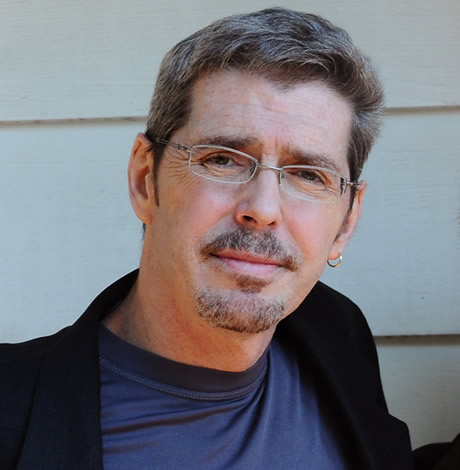 Christopher George Abell, an accomplished church organist and pianist who later became a popular disc jockey at gay clubs in D.C. and up and down the East Coast, died Sept. 24 at George Washington University Hospital from a brain injury caused by a fall. He was 56.
George Strausbough, Abell's partner of 15 years, said Abell was born in D.C. and raised in suburban Brentwood, Md., and was the second of six children of John and Bernadette Abell.
Strausbough said Abell attended the University of Maryland before transferring to Catholic University, where he studied music on a scholarship. In the late 1970s and early '80s Abell's skills as an organist and pianist landed him in jobs playing at many D.C.-area churches, including the Shrine of the Immaculate Conception, Strausbough said.
Beginning in the early to middle 1980s through the late 1990s Abell worked as a guest DJ in a number of East Coast clubs. He also worked as a DJ in several D.C. gay bars, including the Lost & Found, Tracks, Badlands, Mr. P's, and JR.'s. In addition, Strausbough said Abell worked as a bartender at Mr. P's. He was widely known as "DJ Abell."
During his DJ days, Abell became an officer with the Mid Atlantic Record Pool, an organization that worked with record companies to arrange for DJs to receive the latest record releases from popular recording artists, according to Strausbough.
After being diagnosed with HIV/AIDS nearly 25 years ago, Abell participated in clinical trials at the National Institutes of Health, the Whitman-Walker Clinic and George Washington University's Medical Faculty Associates, Strausbough said.
He also helped to organize benefits for AIDS-related causes and groups, including Whitman-Walker, Food and Friends and Brother Help Thyself.
Amid his many activities and job duties, Strausbough said Abell was dedicated to his family, including Strausbough's family members.
"He and I, between us, had 15 nieces and nephews that were the joy of his life, including mine and his and everybody's," said Strausbough. "His family was everything to him. And his family took me in as a son and my family took him in as a son."
In addition to Strausbough, Abell is survived by his mother, Bernadette Abell; his brothers John Abell Jr. and his partner Nancy Kimball; Tim Abell and his partner Kathy; Lawrence Abell and his wife Cindy Abell; his sister Julia Jones and her husband Jay Jones; his sister Jennifer Addis and her husband Bryan; his beloved nieces and nephews and many longtime friends.
A funeral mass is scheduled for 10 a.m. Tuesday, Oct. 7 at St. James Catholic Church, 3628 Rhode Island Ave., in Mt. Rainier, Md.
As Md. advances bill to fund gender-affirming care, LGBTQ advocates stress it will save lives
Trans Health Equity Act would impact state Medicaid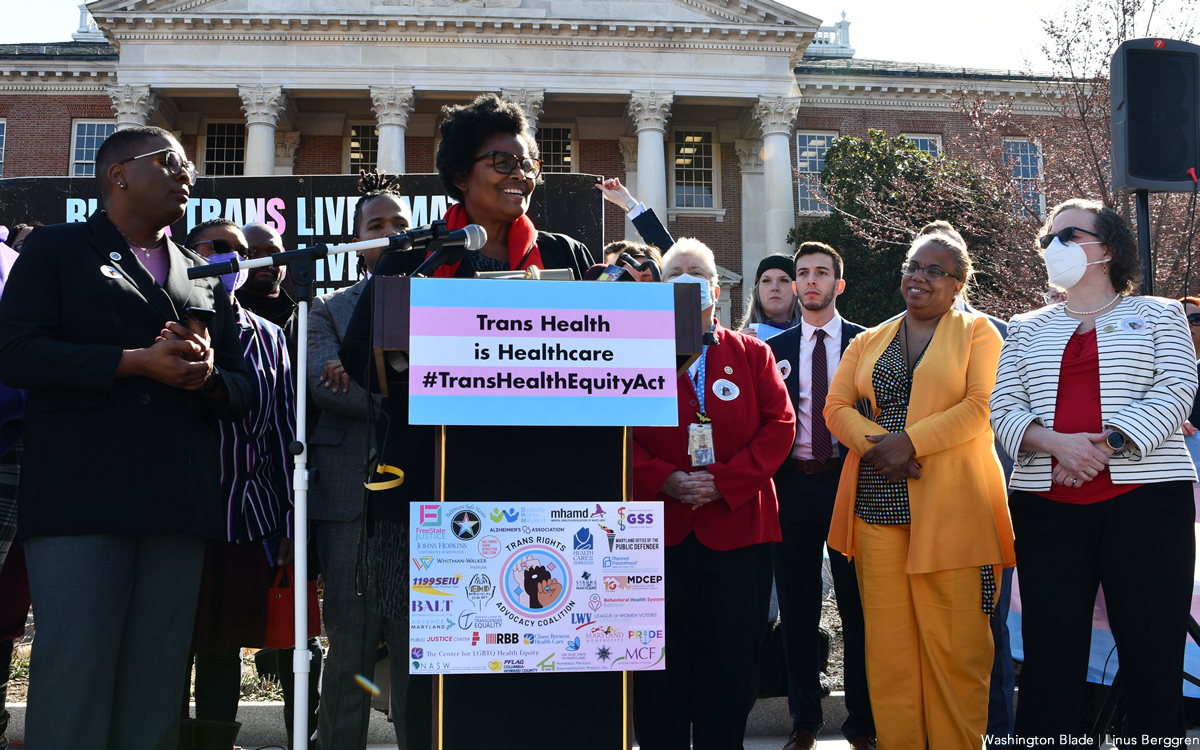 By John-John Williams IV | Shaylie Elliette wishes the Trans Health Equity Act that appears headed for final passage in the Maryland General Assembly would have been around seven years ago, when she turned 18. She believes that transitioning earlier in life would have eliminated years of torment, abuse and discrimination all linked to transphobia.
The rest of this article can be found on the Baltimore Banner website.
Whitman-Walker announces leadership change
CEO Ryan Moran to become Deputy Secretary of Health in Maryland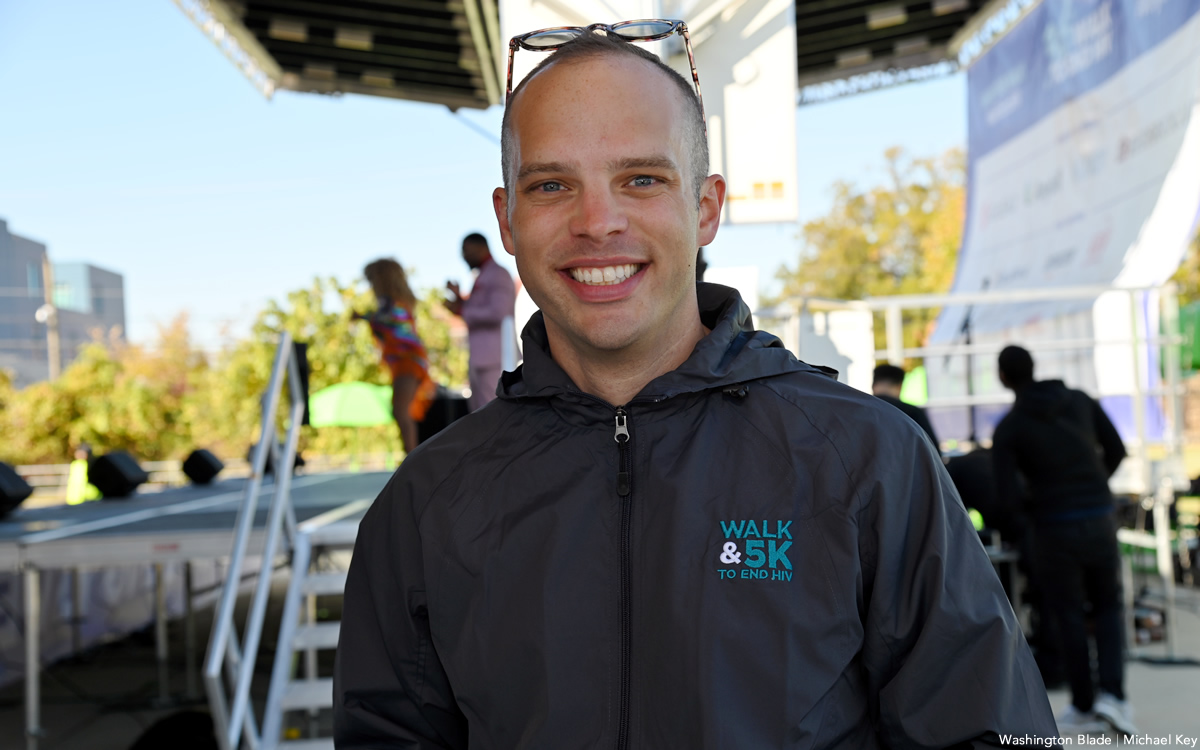 Dr. Ryan Moran, who has served since 2021 as CEO of the Whitman-Walker Health System, an arm of D.C.'s longtime LGBTQ and HIV health services provider Whitman-Walker Health, will be leaving his position next month after being named as Deputy Secretary of Health and Healthcare Finance and Medicaid Director for the State of Maryland.
According to a March 21 statement released by Whitman-Walker, Moran will begin his new job as a member of the Maryland Department of Health's senior leadership team effective April 12.
The statement says Cindy Lewin, an official with nonprofit organizations for more than 25 years and who previously served as Executive Vice President and General Counsel at the AARP, will serve as interim CEO at Whitman-Walker Health System beginning April 10.
Around that time, the statement says, Whitman-Walker will begin a nationwide executive search "to secure a permanent CEO" for the top position at Whitman-Walker Health System.
The statement points out that Naseema Shafi will continue in her role as CEO of Whitman-Walker Health, the other component of Whitman-Walker that directly provides and oversees medical and health care services to patients and clients, including those from the LGBTQ community.
Whitman-Walker Health System, among other things, advances the mission of Whitman-Walker through expanding its financial and fundraising capacity through the Whitman-Walker Foundation, the Whitman-Walker Institute, and the Whitman-Walker Health System Real Property Holdings, the statement says.
"Whitman-Walker Health System is grateful for Ryan's visionary leadership, which has advantageously positioned us for our once in a generation expansion of research and health services with our move to the Saint Elizabeth campus this year," said Dr. Ann Bonham, the Whitman-Walker Health System Board Chair.
"While the organization will miss Ryan, his enthusiasm and passion for the work and his commitment to the mission of Whitman-Walker, I am sure he will be a transformative leader in his new role," Bonham said.
"I am deeply grateful to Whitman-Walker for the opportunity to steward our mission-driven organization as a regional and national leader in LGBTQ+ care, advocacy, research, and education," Moran said in the statement.
"I am honored to have contributed to this organization's rich history, and I am proud of the work Naseema Shafi and I have accomplished together and of the exceptional board senior leadership team, and staff for their collaboration in building a strong foundation for Whitman-Walker's future success," he said.
The statement announcing the Whitman-Walker leadership change notes that Moran played an important role in continuing the organization's previously started plans for opening its new Max Robinson Center at the city's St. Elizabeth's campus in Southeast D.C. According to the statement, the new center will provide services and programs to more than 15,000 people each year, a 300 percent increase from the existing Max Robinson Center located in Anacostia.
Comings & Goings
Inouye named Deputy Assistant Secretary in communications at Dept. of Education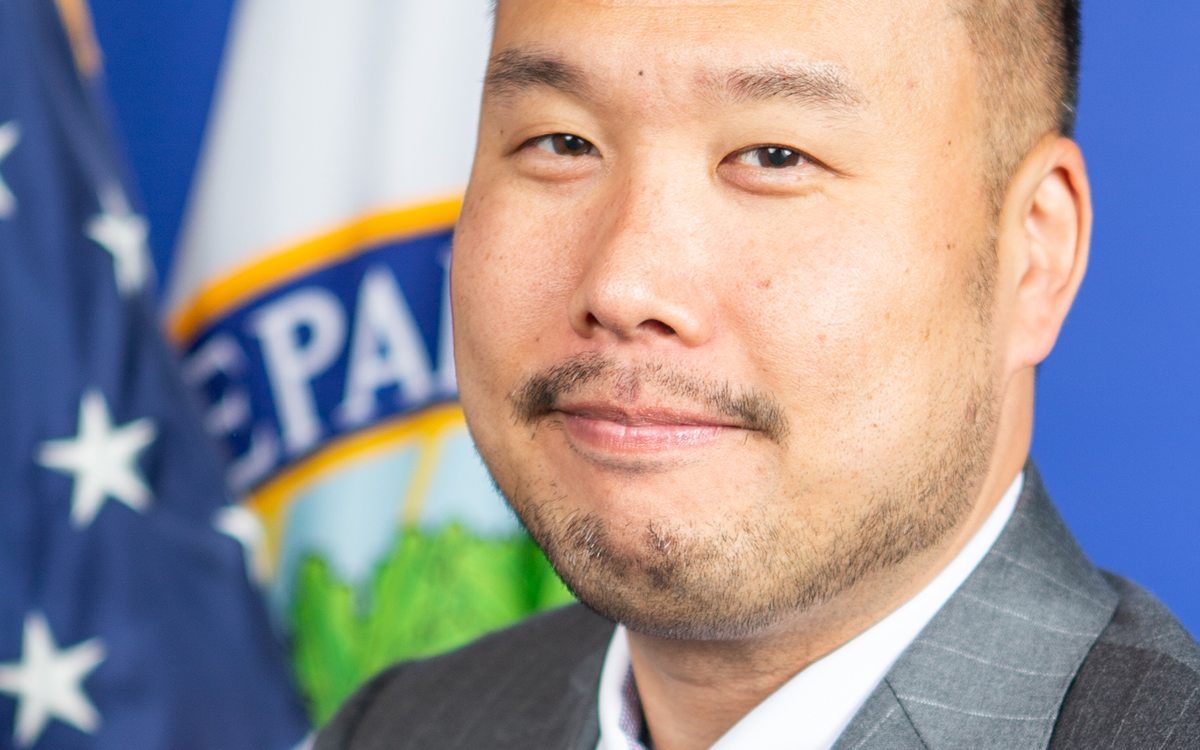 The Comings & Goings column is about sharing the professional successes of our community. We want to recognize those landing new jobs, new clients for their business, joining boards of organizations and other achievements. Please share your successes with us at [email protected].
Congratulations to Shin Inouye on his appointment as Deputy Assistant Secretary in the Office of Communications and Outreach, U.S. Department of Education. He said, "I'm honored to join the Biden-Harris administration and the amazing team under Secretary Cardona. Working with my outstanding colleagues, I am confident we will meet our goal to raise the bar and promote academic excellence in America."
Previously, Inouye served as Executive Vice President of Communications, The Leadership Conference on Civil Rights and Human Rights, The Leadership Conference Education Fund. He also held a number of high-level positions in the Obama administration, including Press Secretary and Acting Senior Adviser for Intergovernmental and External Affairs, Department of Homeland Security, U.S. Citizenship and Immigration Services; Adviser for Intergovernmental and External Affairs, Executive Office of the President; White House Office of Communications: Director of Specialty Media; and as an authorized spokesperson for the Obama Inaugural Committee, with a focus on specialty media outlets.
Inouye has received many honors, including being named one of 25 "LGBTI next generation leaders to watch" by Out in National Security and the Atlantic Council; and one of "40 Asian American Pacific Islander National Security & Foreign Policy Next Generation Leaders" by New America and the Diversity in National Security Network.
Congratulations also to Tristan Fitzpatrick, on his promotion to Senior Communications Consultant at APCO Worldwide. Fitzpatrick said, "I am thrilled to start this new position and look forward to the start of a new chapter advising clients on how to best achieve their communications and public affairs goals." Tristan has worked with APCO for the past year and a half. They are the fifth largest independently owned PR firm in the United States. Prior to that, Fitzpatrick was a Digital Media Specialist with the National Public Pension Coalition in D.C. He worked as a Communications and Digital Adviser, to the Biden for President campaign. He advised the campaign's Out for Biden Coalition on communications and digital best practices for turning out 11 million LGBTQ and 57 million pro-equality voters. Tristan has also been a Communications Manager and Digital Outreach Coordinator, Cancer Support Community, Washington, DC.