February 12, 2015 at 4:00 pm EST | by Lateefah Williams
D.C. must prioritize housing LGBT youth, trans residents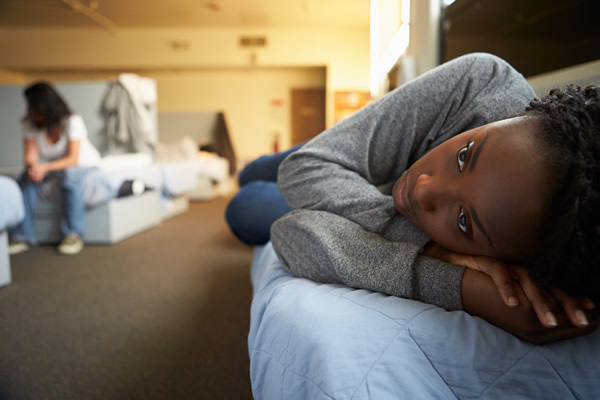 Many people in the District are struggling to meet basic needs. Housing costs keep escalating, while more residents find themselves homeless. For LGBT youth and transgender residents, this situation is often compounded by the fear of harassment and violence, even if they are fortunate enough to land a spot in a shelter. As a board member of the Wanda Alston Foundation, which provides housing for homeless LGBT youth, I am acutely aware that the need for safe housing far outweighs the number of LGBT-supportive transitional housing beds.
Last Saturday, I attended the "D.C. Is Our Home: Housing for All" rally sponsored by the Coalition for Nonprofit Housing and Economic Development. Hundreds of diverse D.C. residents packed the rally at Calvary Baptist Church. I was impressed by the number of homeless or formerly homeless individuals who attended the rally and were given an opportunity to address the crowd.
Elected officials, Mayor Muriel Bowser and Council members Anita Bonds and Elissa Silverman, addressed the crowd and expressed support for affordable housing.
It was a good start. Now we must ensure that the commitments made to affordable housing at the rally are kept and that the unique needs of LGBT youth and transgender residents are part of the discussion.
Council member Bonds, chair of the Council's Housing and Community Affairs Committee, gave robust comments regarding preserving and increasing affordable housing. She expressed the need to "increase the amount of rental housing for low and moderate income people," increase homeownership opportunities, offer home buying assistance to those with "less than stellar credit ratings, revisit condo fees, which are sometimes more than the mortgage," and protect existing affordable units, including those "preserved by rent control."
Council member Silverman was also passionate about the need for affordable housing.
"Housing is not a gift, it's our responsibility as a government," she said. When discussing the $100 million per year that both the mayor and the Council have vowed will go into the Housing Production Trust Fund, Council member Silverman said, "It is our job to hold the mayor accountable on that," to loud applause from the crowd.
In comments prior to Silverman's, Mayor Bowser did commit to ensuring that $100 million per year goes into the Fund and she noted that every Council member has vowed to do the same. She also committed to "change our approach to eradicate chronic homelessness" and stated that people need "a home for a lifetime."
In a brief interview after her speech, when asked specifically what she would do to address the needs of homeless LGBT youth, Bowser told me that her administration "released funding to implement the Homeless Youth Act" and that this "will allow us to implement new strategies for homeless LGBT youth as well."
When asked the same question, Polly Donaldson, the lesbian director of the D.C. Department of Housing and Community Development, told me that we "need to focus on youth" and that the system will focus on "housing and necessities."
Our elected and appointed officials seem to mean well. Now, it is imperative to push them along to ensure that they truly understand why LGBT-supportive housing is necessary. We have unique perspectives that need to be shared. People who have not worked directly with LGBT youth may not know that many of these youth have been physically and sexually assaulted within city shelters. It is up to us to fill in the blanks, so that our local officials understand why a homeless LGBT youth may take his or her chances sleeping in an abandoned house, rather than take a spot at a non-LGBT supportive shelter.
It is up to us to continue pushing our elected officials to hire individuals from some of our most vulnerable communities. It is commendable that mostly college-educated lesbians and gay men between 25-65 are being appointed to key positions throughout the city. It is a cause for applause and is unprecedented in most cities nationwide. However, we cannot rest on our laurels.
We must continue to fight for those with the greatest needs in the LGBT community. We must demand that transgender individuals, particularly those of color, be appointed to key paid positions in this city. We must demand that LGBT youth age 24 and under have a seat at the table to effectively advocate for their own needs.
Lateefah Williams' biweekly column 'Life in the Intersection' focuses on the intersection of race, gender and sexual orientation. Reach her at lateefah_williams@msn.com or @lateefahwms.