Best way to remember first White House protests
Open up John Macy's papers to public inspection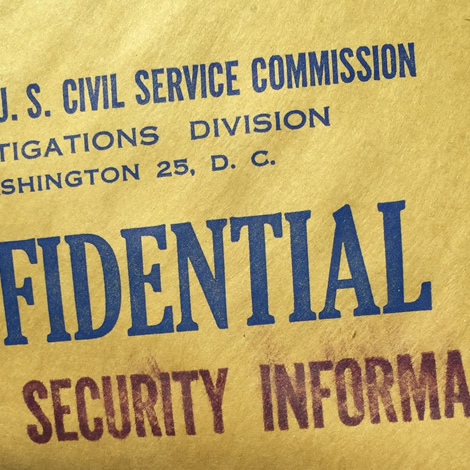 It is a good thing there will be no speeches in front of the White House on April 17, the 50th anniversary of the first gay and lesbian picketing of the White House. Anniversary fatigue can set in with the procession of 50-year events that mark the tumultuous Sixties. From the powerful "Bloody Sunday" in Selma to the dreaded "Woodstock 50th" coming in 2019, eyes can glaze over with too much commemoration.  We don't need speeches. What we need are more facts.
Branded by their government as "deviates", the Mattachine Society of Washington and its allies suited-up in jackets, neckties and skirts to carry their pickets with dignity into American history. Today, it takes an act of imagination to appreciate this moment organized by Frank Kameny, Jack Nichols, Barbara Gittings and others who protested the orthodoxy that gays and lesbians were "immoral," "disgraceful" and "unsuitable" for federal employment.
So it is amazing after 50 years how much we still do not know about what was actually happening to these pioneers and the untold thousands of other gay men and lesbians whose careers and lives were destroyed by federal persecution. For example, most of the personal papers of the U.S. Civil Service Commission Chairman John W. Macy—the leader of the government's gay ban at what is now the Office of Personnel Management — today remain unavailable to researchers at the LBJ Presidential Library in Austin.
John Macy was a giant in Washington in 1965. He identified or cleared every political appointee and significant promotion in the Johnson administration. He reported directly to the president, often through the President's Special Assistant Bill Moyers (yes, that Bill Moyers). How could Macy's papers not be available for historical research?
Working with our pro bono legal counsel McDermott, Will & Emery, The Mattachine Society of Washington has learned that John Macy's personal papers are not subject to Freedom of Information Act requests. He donated them to the National Archives prior to the passage of the Presidential Records Act of 1978 that governs the official records of presidents created or received after 1981. In this way, John Macy to this day has been able to tie up his personal papers with restrictions supposedly to protect the privacy of individuals.
Macy went on to become the first chair of the Corporation for Public Broadcasting and never discussed what happened during 20 years of homosexual investigations and ruined careers. Kameny's nemesis to the end, Macy failed even to mention the word "homosexual," "deviate" or "Kameny" in his message perfect memoir,  "The Human Side of Government" (1971), in which he portrays himself as a progressive.
"The Civil Service should be, and is, recruiting and upgrading more blacks, women, physically handicapped and mentally retarded persons than in the private sector," he wrote. Macy was at the peak of his powers when the gay and lesbian pickets assembled at the White House. He could send his memos upstairs to Bill Moyers with the names of all the "suitable" appointees. Downstairs, he would send his letters to gay America. He wrote the Mattachine Society of Washington one of the most animus-drenched policy statements ever crafted by the minds of government attorneys:
"Pertinent considerations here (for maintaining the ban on homosexuals in government) are the revulsion of other employees by homosexual conduct and the consequent disruption of service efficiency, the apprehension caused other employees by homosexual advances, solicitations or assaults, the unavoidable subjection of the sexual deviate to erotic stimulation through on-the-job use of common toilet, shower and living facilities, the offense to members of the public who are required to deal with a known or admitted sexual deviate."  (Macy letter to the Mattachine Society of Washington, D.C., 1966)
According to the LBJ Library, there are 47 linear feet of boxes containing Macy's "unprocessed" personal papers. None of them are specifically labeled as pertaining to LGBT, they say. How would these files be labeled with the words pervert, deviate, immoral and unsuitable?  These boxes include the 1965/1966 period when Frank Kameny, Barbara Gittings, Paul Kuntzler, Lilli Vincenz, Kay Lahusen, Jack Nichols and others stood outside the White House fence demanding a meeting. Working with the National Archives, whose archivists understand the importance of the sealed boxes of gay and lesbian history, let's open up the Macy papers as the best way to honor the men and women who took their case to the American people on a sidewalk with pickets, April 17, 1965. Frank would love it.
Charles Francis is president of the Mattachine Society of Washington, D.C.
My suicide ideation: A journey to self-love
It is much harder for those of us on the margins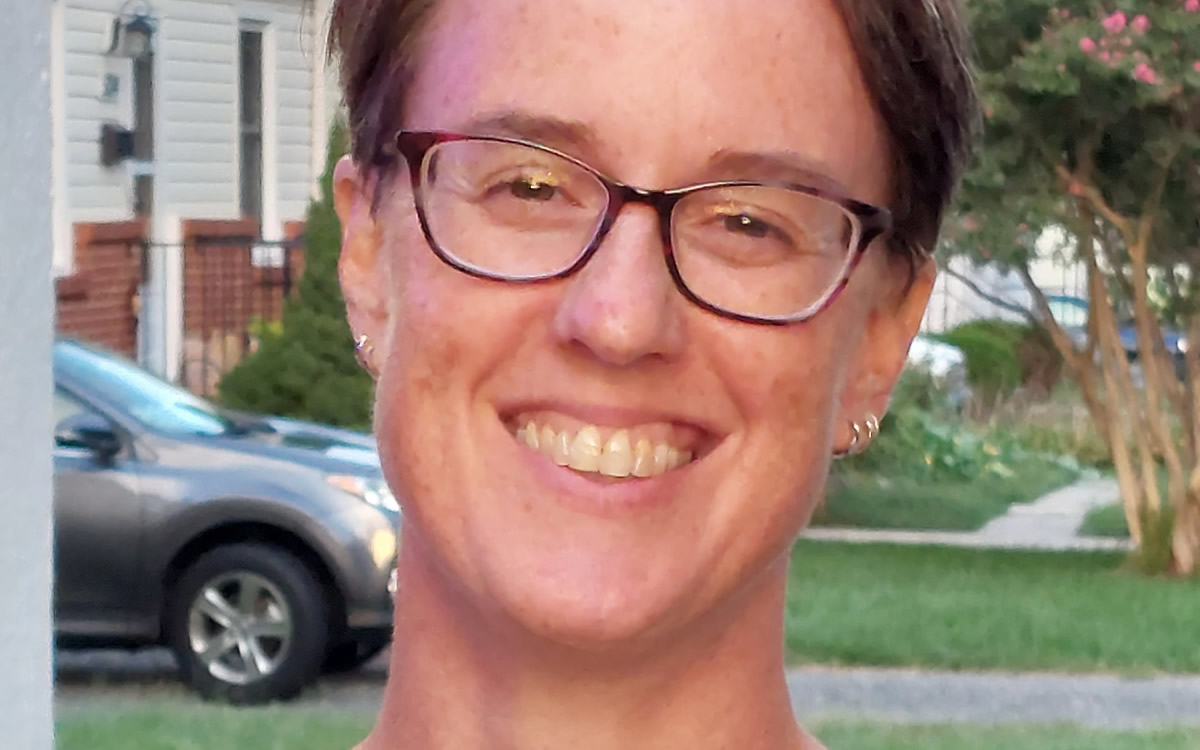 (Editor's note: This piece is a response to last week's Blade cover story by David Lett recounting his suicide attempt. If you are experiencing suicidal ideation, call 988 or one of many LGBTQ-specific advocacy groups offering support. If you would like to share your own story of overcoming isolation, depression, or suicidal ideation, email us at [email protected].)
Perhaps it was the grinding loneliness of the pandemic, but about two years ago my fantasies of being with women became daily distractions. I could not be fully present with my husband and felt a constant tug for something more, something outside of a life I had spent 18 years cultivating. I lived in a constant cycle of fantasy, guilt, denial, back to fantasy.
My supportive husband was willing to try an open marriage, but non-monogamy did not agree with my Christian upbringing. Then, as most stories go, I met someone. She was funny, attractive, and OK with the situation, so we gave it a shot. Each date sailed me up into unprecedented heights and hollowed out an equally deep pit of despair. "Yes! I am like this. . . Oh, dear God, I am really like this!" It was like coming home to who you knew you always were only to find you were now among those most judged, wicked, and despised. With each queer book we read and lesbian drama we watched, I discovered deep and integral parts of me debilitated and atrophied by shame. They started to heal.
The more these parts of me solidified, the more other parts unraveled. A cascade of questions and doubts plagued me. If I was not heterosexual, what else was not true about me? Was my life just a string of acts meant to fulfill social expectations? My career, education, even my friends. Was I me or just performing someone not me for others? The great irony of living by the rules of others is that we live for no one. Without the willingness to bravely share who I truly was, no matter how broken, that primal quest for connection, love and belonging would never be satisfied.
Hence I navigated that precarious path of how out to be — how to stay honest to myself but not cause discomfort. My husband remained open, but my late nights and emotional distance took a great toll on our relationship. I would return home to neatly folded laundry, well-prepared meals and enormous guilt. It was liberating and devastating all at once.
Staying with my husband seemed impossible, but the fear of being alone and rejected from family at age 45 was unbearable. This innate thing inside of me was destroying my life. I imagined cutting myself open and tearing out those parts, but when I looked closely I found they were inseparable — my queerness is fully entwined with my heart, head, and gut. I broke under the weight of this agony and spent weeks in and out of crying spells.
One day I found myself down by the tracks. The sound of a train thundering by broke through my numbness. With a few steps, I could surrender and be free from this torment. I stepped through the thin line of brush that separated me from the tracks. They seductively glistened in the sunlight. Relief. Yes, the final silence of death could take away everything.
Another train raced by, the horn deafening. The blast of wind pushed me away. I collapsed sobbing. I needed help if I was going to survive this.
Thanks to therapy, acupuncture, yoga, LGBTQ support groups and caring friends and family, I am slowly opening the door to self-love. It is much harder for those of us on the margins. The love from others is no substitute, be they a long-time partner, new girlfriend or family member. Unlearning my self-hatred meant letting go of the deeply held but deeply flawed promises of the straight life: be they heteronormativity, monogamy, gender conformity, the picket fence — you name it. I had to break my own heart. Only then I could truly love myself.
Jessica Arends is a writer and artist.
Post midterm notes: Drexel Heard, Kipp Mueller, Max Huskins and me
Knowledgeable experts to explain what it all means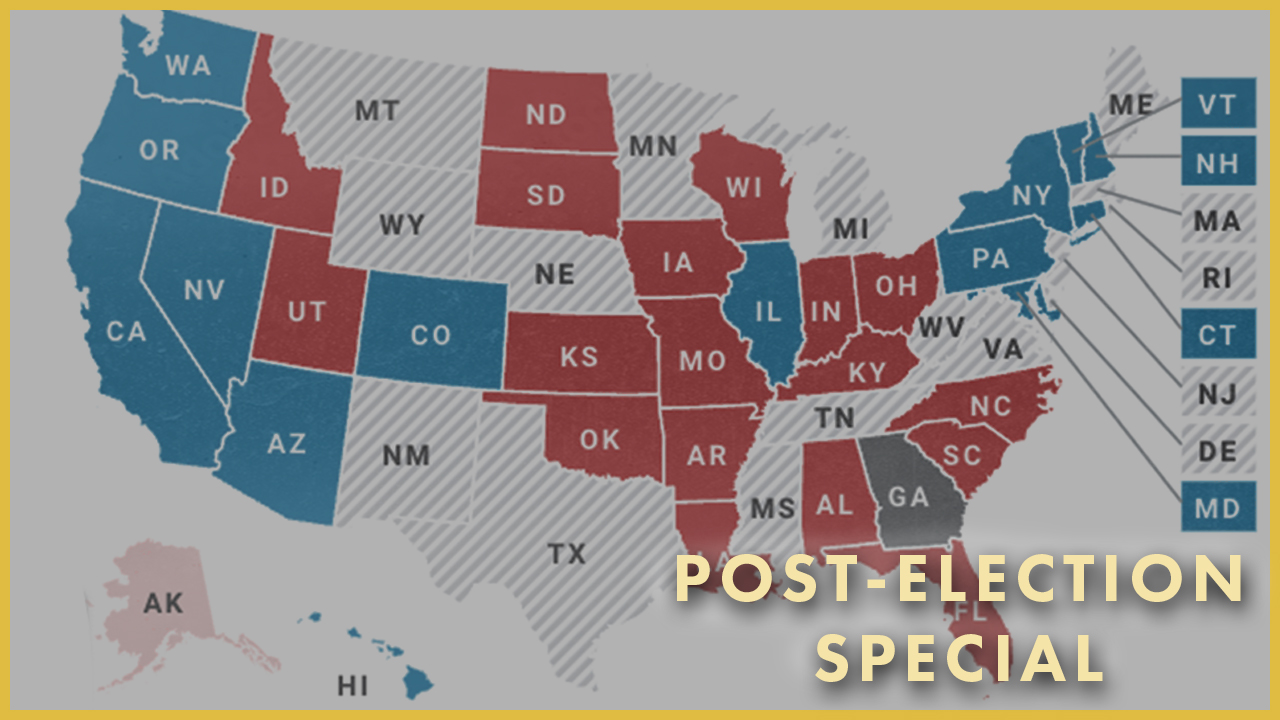 I choked up Election Night. For months, every waking and sometimes dreaming moment not devoted to my job was consumed by the image of democracy slipping like water through my clenched fist.
The historical imperative of the midterm elections forecast a MAGA Republican tsunami victory akin to the tidal wave in Tea Leoni's "Deep Impact."
After the Supreme Court overturned Roe v. Wade, stripping us of our fundamental right to bodily autonomy and threatening to overturn marriage equality and recriminalize homosexuality — which was met with the same kind of tisk-tisk reaction to decimating the Voting Rights Act — the path ahead looked strewn with more murdered and maimed bodies of women, people of color and LGBTQ people who couldn't fit into a gilded glass closet.
Alarmed that the Democratic Party was not reaching out to our numerous intersectional LGBTQ communities for money, engagement, and votes as they had in the past, I felt an overwhelming compulsion to do something and coaxed my equally freaked out Millennial ally friend Max Huskins to create an LGBTQ-targeted YouTube series of candidate interviews and expert political prognostications which we would produce in partnership with the Los Angeles Blade.
We didn't know if our Race to the Midterm series would make a difference — but at least me and Max were not doing nothing.
We've interviewed a range of extraordinary people who immediately grasped our mission and wanted to participate: out Los Angeles County Democratic Party Chair Mark Gonzalez; gay Palm Springs candidate Will Rollins (here and here); Equality California Executive Director Tony Hoang; major ally candidate Christy Smith (here and here); Victory Fund President Annise Parker; California Assembly candidate Rick Chavez Zbur;  [email protected] Coalition CEO Bamby Salcedo; U.S. Rep. Adam Schiff (D-Calif.); National Black Justice Coalition Deputy Executive Director Victoria Kirby; and Black, gay, HIV+ Dallas candidate Venton Jones; gay military veteran candidates Shawn Kumagai (California Assembly) and Joseph Rocha (California Senate); and history-making U.S. Sen. Alex Padilla (D-Calif.) for closing arguments. (See our series, with additional "advancers," and the Blade's political coverage here.)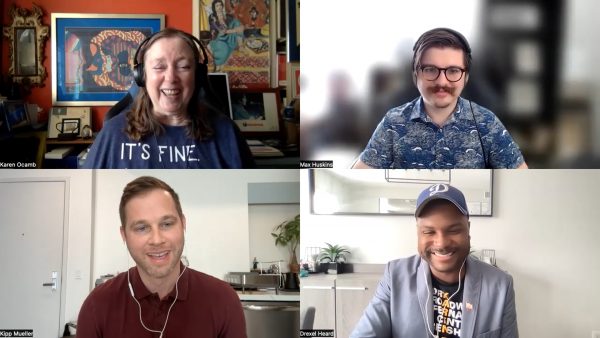 No matter the outcome, I knew we had to have knowledgeable experts to explain what it all means. I asked Drexel Heard, Black gay former executive director of the Los Angeles County Democratic Party who's now a Democratic political strategist, and Kipp Mueller, who ran for state Senate in the Santa Clarita Valley area alongside Christy Smith in her 2020 run for Congress, to share their insights with us after the dust settled a bit.
I met Kipp while working on Senate Bill 1149, the Public Right to Know Act, which was co-sponsored by Public Justice and Consumer Reports, shepherded by attorney and Legal Ethics Professor Richard Zitrin, Kipp's mentor.
Little did I know that the dust settling over the midterms was choking MAGA Republicans and allowing me, Max, Drexel and Kipp to exhale, exhale, breath deeply, exhale and laugh. By the time we recorded our Zoom session, the Democrats looked likely to retain the Senate and maybe, maybe, if California broke right — retain the House. What the hell! HISTORY was being made in defiance of Trump cultism.
"My honest takeaway is that the GOP is utterly lost," Kipps says in our final episode. "My honest takeaway is that, despite all of the odds being in their favor, they've fumbled it. It's amazing to me. And I have some unsolicited advice for the GOP: First, banish Trump. He's a loser. He loses every time. He lost the popular vote in 2016 when he managed to win the Electoral College. And ever since then, he's lost horribly — every single time. And the fact that they don't see that on the wall blows my mind. He's a total loser.
"And the second," he continues, "is to start standing for things. To your point about what can we take from this (California Assembly) speaker negotiation and work it into. Well, I have some conditions on that. I'm open to that with Republicans. But I have some conditions — start proposing solutions; stop being a party of bizarre fearmongering about litter boxes in school bathrooms. And because they're not going to survive the 21st century of being a party of 20th century lunatics, what do they even want? What do they stand for — other than tax cuts for the rich? We know who they don't like. We know who some of them hate. But what do they even want? I can't even answer that …
"They're just visionless bullies right now. And it's only going to get worse because they might eke out a slight majority in the House, and then they're going to have to kowtow to the likes of Marjorie Taylor Greene and Lauren Boebert and Trump. And they're going to lose horribly again. So my unsolicited advice to them is — become normal again."
Max opined "that, hopefully, the future is looking brighter than expected, at least from our perspective here, because of Millennial turnout and the Gen Z turnout was pretty damn strong. Young people showed up to the polls and showed up to vote for important issues that pertain to all generations."
Their most pressing issue, aside from student loans and climate change?
"Women's rights to bodily autonomy, for sure," Max says. "I think that was one of the drastic social problems that we're facing this time around, that people were motivated to go out and vote."
"Overturning Roe was a huge motivator for Democrats to come out, for independents to come out and vote," says Kipp. But (gay pollster) Nate Silver found that in the states where people felt like these rights were more protected, it less directly influenced turnout and people showing up."
I noted to Drexel that both Mark Gonzalez and Tony Hoang strongly advocated for Proposition One, which would codify reproductive rights in the California Constitution (it passed.)
"I think a lot of folks pushed Prop One to make a national stance because as California goes, so goes the nation,' Drexel says. "So, if California is making the big push, it is going to be at the forefront of voters' minds. One of the things that I have said about not just Prop One is about our Democratic messaging on since Dobbs (the case the Supreme Court used to overturn Roe and abortion rights) has been making it an economic issue, not just a reproductive freedom issue … We cannot separate Roe v. Wade from how it impacts the economy.
"Women are a huge portion of our workforce," he explains. "Obviously, reproductive freedom has a huge impact on how folks — how women — are impacted in the workforce, and not many other states have family policies like California. "I think that we box up choices. We forget how choices are impacted, not just, 'Hey, I'm not ready to be a parent because I'm not ready to be a parent.' But why are you not ready to be a parent? And that is, in a lot of cases, an economic issue," that impacts the trajectory of a single mother's life, such as going to college or work and paying for childcare.
These are just some of the issues we tossed around in our casual, free-flowing conversation about the midterms and what might happen next. My thanks to Drexel and Kipp for the smart fun.
But after we wrapped the interviews, Max mentioned an Oregon initiative that I knew nothing about — Measure 112, "a change to the state's constitution, stripping language that for more than a century has allowed for slavery and involuntary servitude as punishment for a crime," according to opb.org.
Wait – what? But here's the really big deal: as of Nov. 13, Measure 112 passed by 55.53 percent of the vote, compared to 44.47 percent opposed. Translation: 945,075 Oregonians voted to remove slavery language from state constitution — but 756,779 Oregonians voted to KEEP the slavery language!
"Removing language referencing slavery from the Oregon Constitution is a good thing and is long over due," state Rep. Travis Nelson (D-Portland), who won election Tuesday as state's first Black, openly LGBTQ lawmaker, told OPB. "It's a big number … That's troubling to me."
"This was a state that was meant to be a white utopia and was not welcoming to people who were not white," Nelson added. "Given the history of Oregon, the results that have come from Measure 112 are disappointing, but not incredibly surprising."
"We have conversations all the time about our Oregon values, and now we know that there's a segment of the population that values slavery being a form of punishment," Jennifer Parrish-Taylor, director of advocacy and public policy at the Urban League of Portland, which backed Measure 112, told OPB. "That's a hard conversation, but I think it's also reflective of the broader national conversation that we're seeing just in terms of this rise of white nationalism, of racial hatred that's happening, folks feeling further and further isolated and disconnected from each other."
Oregon Democratic Senator Jeff Merkley has introduced legislation that would addressed language in the U.S Constitution's 13th Amendment that has similar exceptions for slavery as a criminal punishment. "This horrific loophole in our Constitution is a moral abomination that launched the mass incarceration we see continuing to this day," Merkley said at a news conference. "[T]here should be no exceptions to a ban on slavery."
I know some folks in the Deep South still love their Civil War Confederate soldier monuments. But it never occurred to me that so many Northerners would find an excuse for any exception to an outright ban on slavery.
We have so much more work to do.
Deconstructing the 2022 Midterms | Post-Election Special:
Transgender people: Let's show this country who we are
NCTE is conducting its U.S. Trans Survey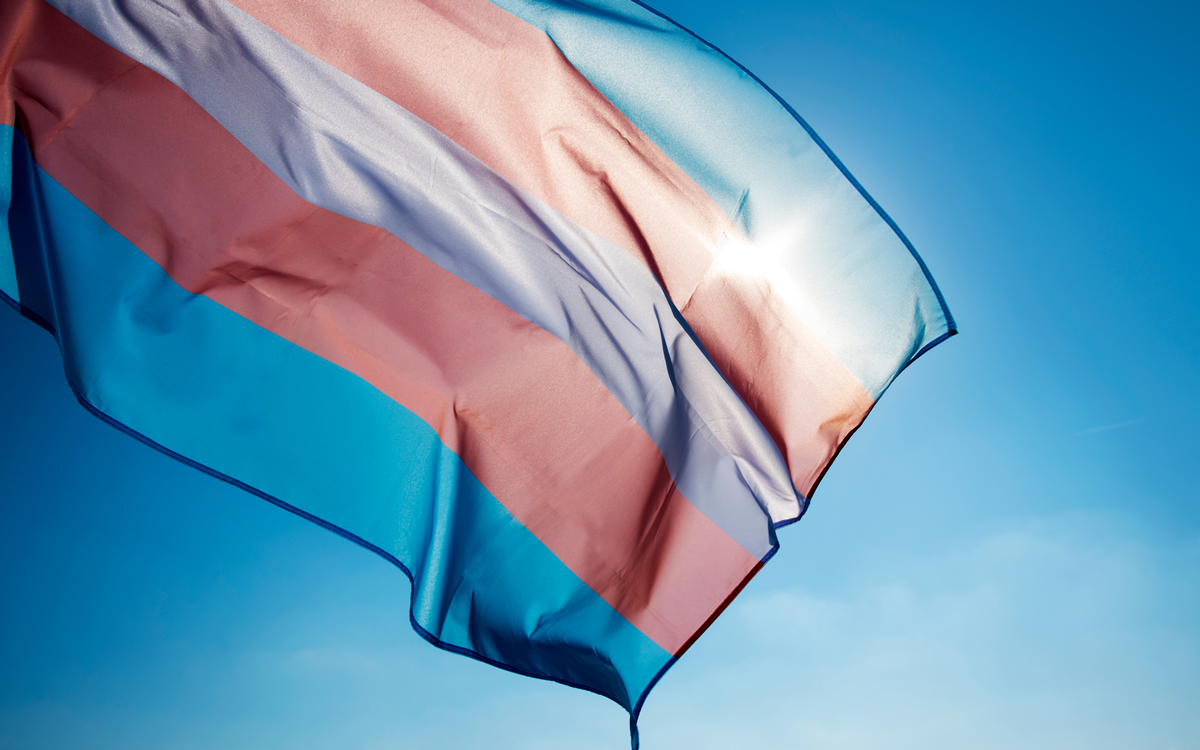 We have a political climate that has exploded with anti-trans legislation, policy and rhetoric. In the leadup to last week's election, TV ads and political mailers spread lies about trans people, denigrating our community and stoking fear in people who simply don't understand what it means to be trans.
Now, when there is a glaring spotlight on trans people in America, we have an opportunity to show the country who we are. Telling the truth about what it means to be trans, using real data, can counter the misinformation being spread about our community. It is important that we tell our own stories and that we are heard loud and clear.
Right now, the National Center for Transgender Equality (NCTE) and partners are conducting the U.S. Trans Survey, the largest ever national survey of the lives and experiences of transgender people. Whether you're trans, nonbinary, or otherwise not cisgender, the time is now to take the U.S. Trans Survey before it closes. The last survey was conducted in 2015, and a lot has changed since then.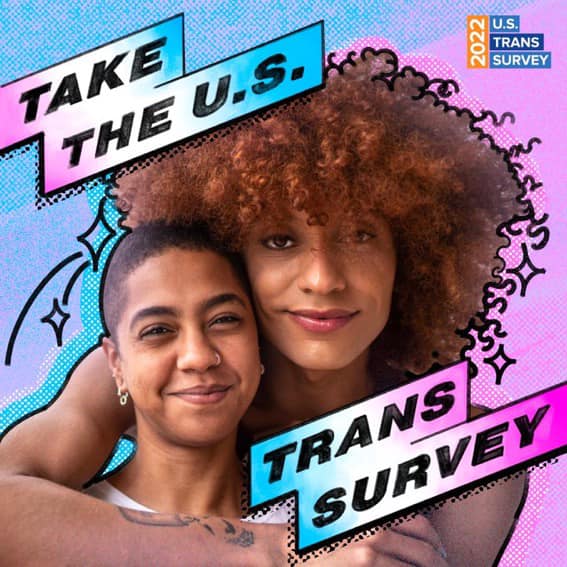 Since 2015, many states have advanced policies that ban gender-affirming care or ban trans youth from playing sports. Others have made it easier to change the gender marker on our identification to match who we are. Violence against trans people has gone up over the past several years, and we know from the data that Black trans women face a disproportionate amount of that violence.
Next week, Trans Awareness Week, we honor the loved ones we've lost to violence and celebrate those who are still here. We speak up loudly about the disparities we face in hopes that others will see and understand. We lift up the voices of the most marginalized in our community, understanding that together, we will all rise.
Much of the political focus right now is on trans youth — their right to transition-related care, their right to play sports with their friends, and their right to use the restroom. Now, more than ever, it is important to hear from young people about their experiences. That's why this time around, youth as young as 16 years old can take the survey and share their stories.
There is a concerted effort by certain politicians and political organizations to deny that trans people are real. There is a false narrative that trans youth are "too young" to know that they're trans, that people who transition at a young age, whether socially or medically, later regret it.

But we know from the data that this narrative is simply not true. A study came out in May this year revealing that for young people who socially transitioned, only two percent of them "detransitioned," or went back to identifying as the gender they were assigned at birth. And another study published just last month found that at 98 percent of youth who were prescribed puberty blockers went on to be prescribed hormone replacement therapy after turning 18. Meaning, trans youth continued to be trans.
This is the importance of research. And we need this research to inform the decision makers, educators, elected officials, health care providers, and the general public about who we are and what we experience in life.
We know that trans people exist and that our lives and experiences are valid. By making this the largest trans survey in U.S. history, we can show that how strong, diverse, and how real of a community we have. And we aren't just young people in New York and California; trans people from Wyoming to Alaska, from youth to elders; trans folks who are Indigenous, Black, Latine, white, multiracial. Every voice must be represented in the U.S. Trans Survey.
The survey in some places covers some heavy topics: mental health, experiences with religious institutions, and experiences with the police. But it also helps us reveal answers to questions like: Has having access to transition-related care improved your life? How has coming out as trans affected your mental health? Does your family accept who you are, and how does that impact you?
There are hundreds of questions in the survey to examine the details of our lives, so we recommend setting aside about an hour to take it. Tens of thousands of you already have, but we know our community is even larger. There is strength in numbers, and the more people who take the U.S. Trans Survey, the harder it is to deny that we exist and that we are real.
If you're trans or nonbinary, I urge you to take the U.S. Trans Survey before it closes on its new deadline of Dec. 5. Let's show this country who we are. Let's show them that we won't go away.
Visit www.ustranssurvey.org to learn more and take the survey today.
******************************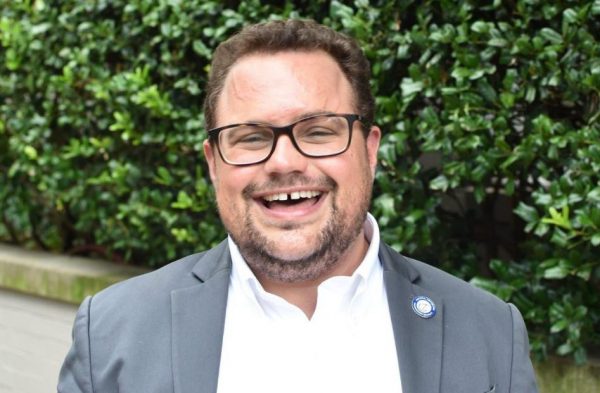 Rodrigo Heng-Lehtinen is the executive director of the National Center for Transgender Equality.