Big Prides in smaller regions
Sometimes celebrations in second-tier cities offer more fun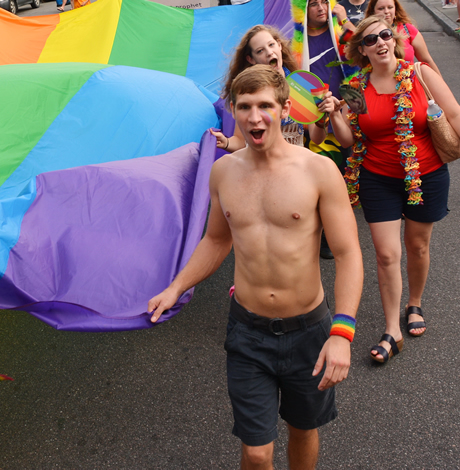 Most of us head to our respective state's major city to celebrate Pride or even travel to metropolitan meccas like New York, L.A., Miami or Dallas. But across America, small cities, too, are celebrating what it means to be LGBT with all the energy and excitement of our nation's Pride powerhouses but with much more of a personal touch. If you're interested in a lower-key denizen of diversity this summer, head to these quaint-but-queer destinations to get your gay on.
Indy Pride
Indianapolis
June 6-13
Circle City Indiana Pride, presented by Pinnacle Vodka in Indianapolis, hosts numerous events throughout the year to prepare and raise funds for its annual fete, but it's the week's worth of parties, races, drag shows and picnics the second week of June that are the real show stoppers. The finale of this dedicated effort to keep members of the LGBT community contributing and visible is a festival that spans a large swatch of the American Legion Mall (a dedicated green space, not a shopping center) and the Cadillac Barbie Indiana Pride Parade, which has expanded exponentially since its inception that featured one float, an antique truck and a handful of walking groups. This parade will be Indy's biggest yet where Mayor Gregory A. Ballard will serve as grand marshal, the first time an Indianapolis mayor has participated.
Albuquerque Pride
Albuquerque, N.M.
June 7-13
You won't have a hard time sweating out all your toxins in Albuquerque during its weeklong Pride party that kicks off with an interfaith worship service. After you remove your goody two-shoes, soak up some of that iconic Southwest culture at an art show reception for Expo New Mexico, followed by a madcap parade attended by nearly 40,000 spectators. The celebration's climax, a full-day festival, will feature a dance club, Latin dance stage, water and play park, and car show.
Kentuckiana Pride
Louisville, Ky.
June 19-20
What began in the early '90s as several small pride events, including the Louisville Pride Picnic and Pride Fair, has evolved into what's known today as Kentuckiana Pride, a name established at the beginning of the millennium to put a wider focus on the entire region. Several shows (Mr. and Miss KPF Pageants, "Bianca Del Rio: Rolodex of Hate Tour") lead up to the main event, which includes the "15 Years of Pride" parade (filmmaker Shane Bitney Crone, star of "Bridegroom," will serve as grand marshal) and a two-day festival featuring a variety of food, entertainments and showcases from local businesses and organizations.
Charleston Pride
Charleston, S.C.
July 25-Aug. 1
It's only fitting that a city famous for its beloved Rainbow Row (a well-known block of colorful, attached homes) has an equally fabulous eight-day LGBT blowout. Charleston Pride rolls into the Palmetto State with a roller derby bout to bring more awareness to equal rights, and throughout the week revelers can take in film screenings, comedy nights and other festivities. The culmination of the extended celebration is a parade, rally, and after-party, the latter of which features hunky gay crooner Steve Grand, Eryn Woods, DJ Trevor D and other entertainers.
Hampton Roads Pride
Hampton Roads, Va.
June 26-28
One of the events that sets Hampton Roads Pride apart from other small-city parties is its Pridefest Boat Parade on the Norfolk Waterfront where local boaters can show their LGBT support by sea with a parade pennant on their vessel. Seamen from all across the area join the procession for a wet-and-wild weekend of making waves and promoting equality. If you're more of a landlubber, keep your feet dry at the fourth annual Pride Block Party and Pridefest 2015, featuring a performance by En Vogue.
Capital City Pride
Olympia, Wash.
June 19-21
Despite being the capital city of Washington State (thought it was Seattle, didn't ya?), Olympia broke free from its Starbucks-swigging, alt-rock loving cousin in 1991 to become the state's first small town to host its own Pride celebration. Twenty-five years later, its roots in the community of 36,000 people are stronger than ever. Highlights at Capital City Pride will include kickoff night at the Onion, a local watering hole; a performance by hometown queen Alusia; and the annual parade that boasts an impressive rainbow flag that spans several city blocks, a fleet of rainbow Mini Coopers and nearly 15,000 attendees.
Augusta Pride
Augusta, Ga.
June 26-28
With the motto "Live Out Proud," you can be sure that Augusta Pride will be full of its signature southern charm. The weekend's pride events get a jumpstart by Beats on Broad, the city's largest outdoor dance party, which will take place on the Augusta Common. On Saturday, enjoy the annual pride parade procession followed by a festival featuring performances by Maxine Nightingale, David Hernandez, Bebe Zahara Benet and Victoria Porkchop. Of course, you won't want to miss the wettest event of them all — the Ain't Misbehavin' Pool Party, a co-ed shindig that turns up the heat as you cool off.
Baltimore Pride
Baltimore
July 25-26
Show Baltimore some love this summer (it sure could use it) by visiting Charm City's annual Pride weekend — one of the oldest around at 40 years — which features myriad events, like a high-heel race through the Mount Vernon gayborhood, an all-day block party featuring performances by Martha Wash, Cazwell and TS Madison; and one last after-party at Baltimore gay nightlife staple, Club Hippo, which will close its doors for good this fall. On Sunday, head to Druid Hill Park for a relaxing afternoon at an LGBT-positive festival with food, music, crafts, apparel and more.
Mikey Rox is an award-winning journalist and LGBT lifestyle expert whose work has been published in more than 100 outlets across the world, including CNN.com, the Huffington Post, the Advocate, Instinct magazine and Out.com, among many others. He splits his time between homes in New York City and the Jersey Shore with his dog Jaxon. Connect with Mikey on Twitter @mikeyrox.
Labor Day sees return of SunFestival to Rehoboth Beach
DJs, live auction, comedy and more planned for end-of-summer bash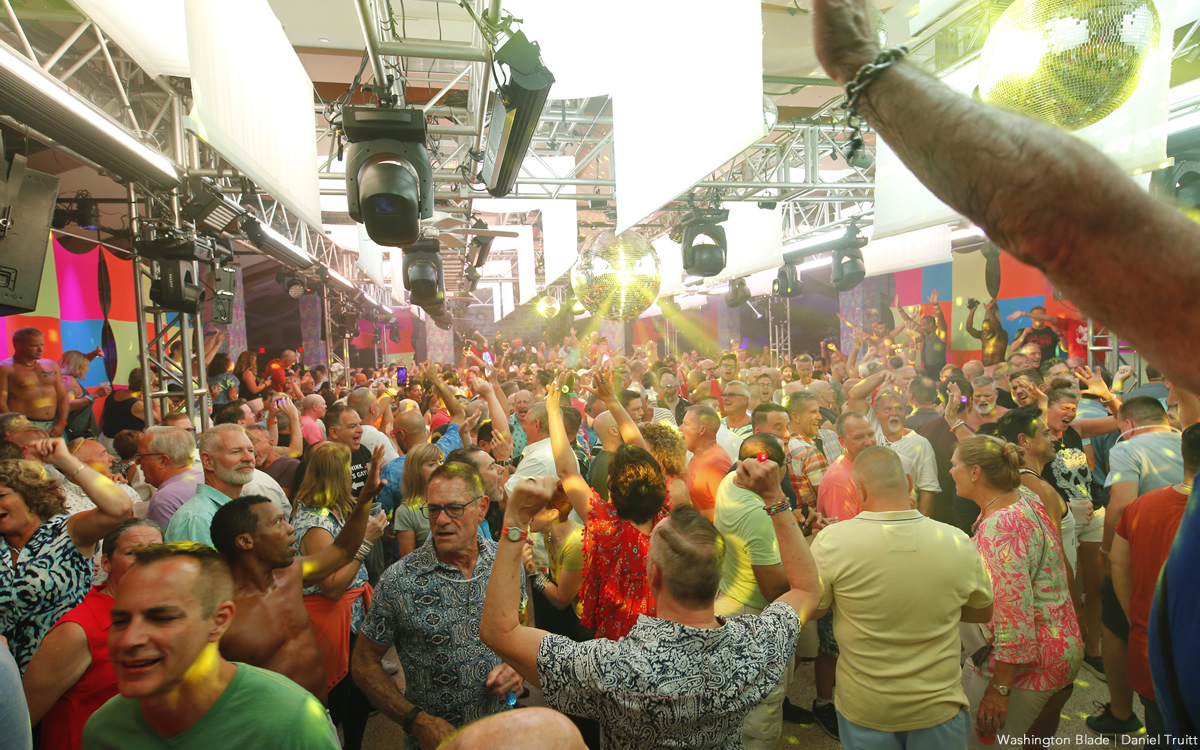 Labor Day Weekend in Rehoboth Beach brings more than the end of summer — it brings the annual SunFestival celebration benefitting CAMP Rehoboth.
The weekend promises two nights of revelry with entertainers and nationally known DJs creating the "ultimate party to close out summer" Sept. 2-3.
Saturday's $45 general admission tickets are sold out but you can join a waitlist at the event's website. That ticket grants you access to a comedy show and an auction where you can bid on six experiences like an eight-day boat tour through Belgium and the Netherlands or a week's stay in Lisbon, Portugal. Organizations have donated these experiences to CAMP to auction off, with all proceeds going to the organization.
The $95 pass to both nights is also sold out. But general admission tickets for the Sept. 3 dance party starting at 7 p.m. with DJs Robbie Leslie and Joe Gauthreaux remain available. CAMP Rehoboth promises a "state-of-the-art club-like atmosphere," with new design elements and video imaging.
Visit camprehoboth.com for tickets and more information. The weekend's schedule is below:
Saturday, Sept. 2: A Night of Comedy, Drag, and Song, plus a LIVE Auction! (Doors Open at 6:30 p.m. Auction and show promptly start at 7:30 p.m.) Featuring Dixie Longate and Randy Roberts.
Serving up Tupperware lady realness, join in Dixie's living room party and all its hilarity. Randy Roberts brings thrills with uncanny impersonations of iconic female vocalists and cabaret.
Experience a night filled with laughter and song as these talented performers will lift your spirits and tickle your funny bone. And not to be missed: the live auction. Check out the live auction items camprehoboth.com/sunfest2023live.
Sunday Sept. 3: A Night of Dance. (Doors open at 7 p.m. Dance ends at 1 a.m.) Featuring DJ Robbie Leslie and DJ Joe Gauthreaux.
Both DJs will offer an unforgettable musical journey starting with classic mirror ball memories, dance floor anthems, and the latest club beats, according to a CAMP Rehoboth statement. Events are held at the Rehoboth Beach Convention Center, which CAMP promises will be transformed "into the ultimate dance party to close out the summer."
There's a tea party in town — and it's for the ladies
Hank's Oyster Bar holds event in Dupont Circle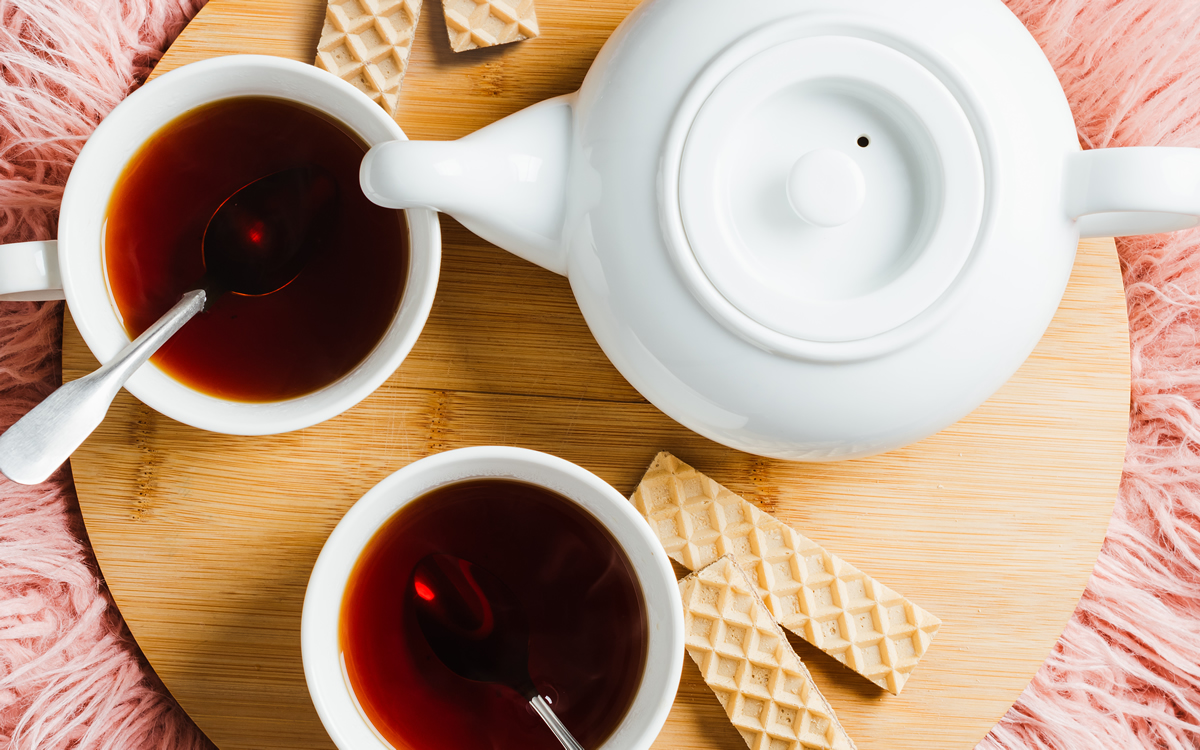 Hank's Oyster Bar will host "Ladies Tea Party" on Sunday, Aug. 6 at 2 p.m. at its location at Dupont Circle.
The Ladies Tea Party at Hank's Dupont Circle was created in 2015 as a safe space for lesbian and queer womxn to gather and meet over drinks on a monthly basis.
This event is free with no tickets or cover charge. More details are available on Hank's website.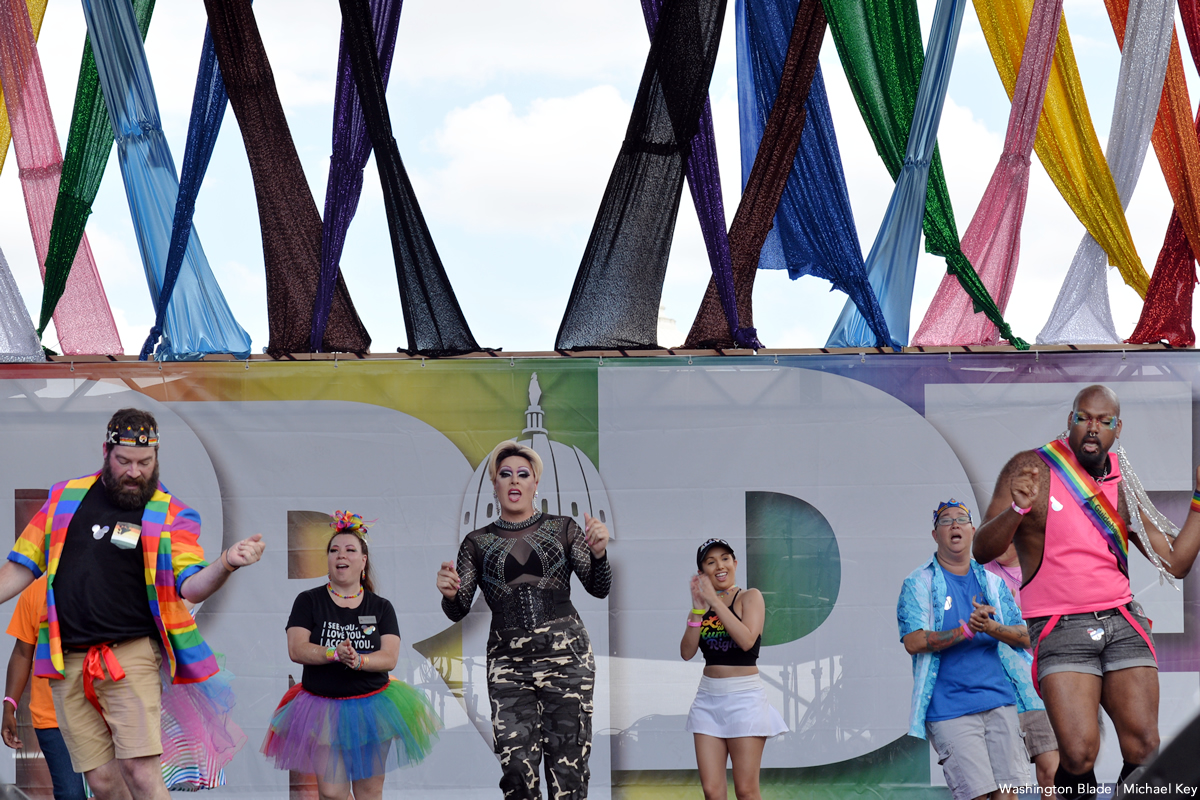 Happy Pride! Below are our picks for some of the most fun and creative things to do today (Sunday, June 11) in the DMV that are of special interest to the LGBTQ community. The biggest item on the list is the Capital Pride Festival today.
---
Capital Pride Official Afterhours Presented by Cherry Fund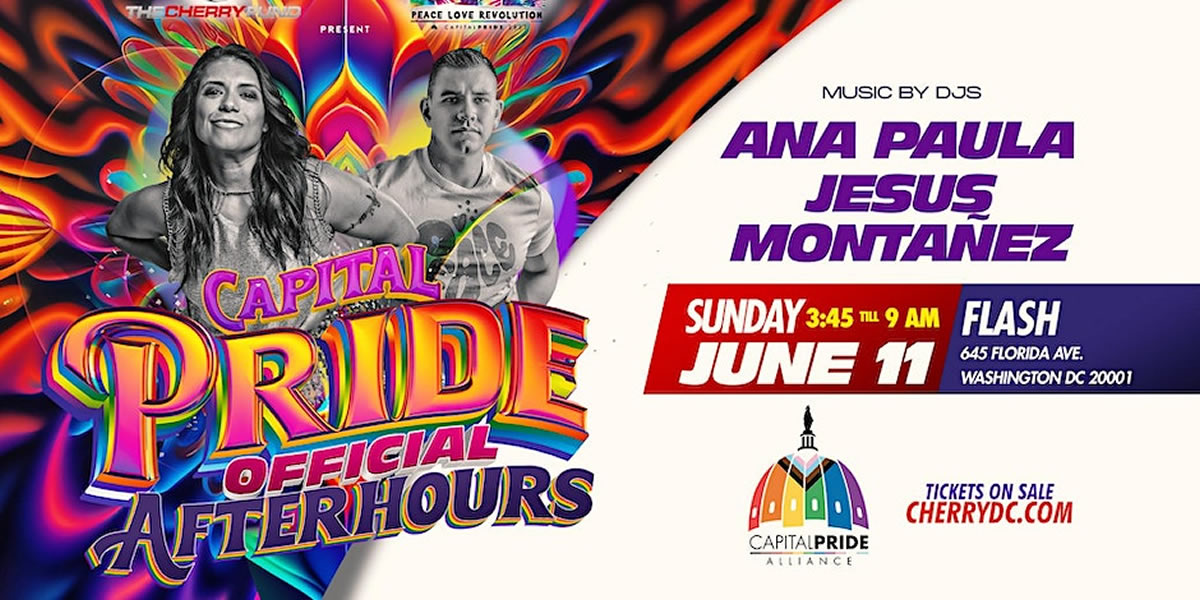 Sunday, June 11
3:30 a.m.-9 a.m.
Flash
645 Florida Avenue, N.W.
$50
Eventbrite
The Cherry Fund presents the Capital Pride Official Afterhours in the wee hours of the morning at Flash from 3:30 a.m. – 9 a.m.
---
Unhinged Pride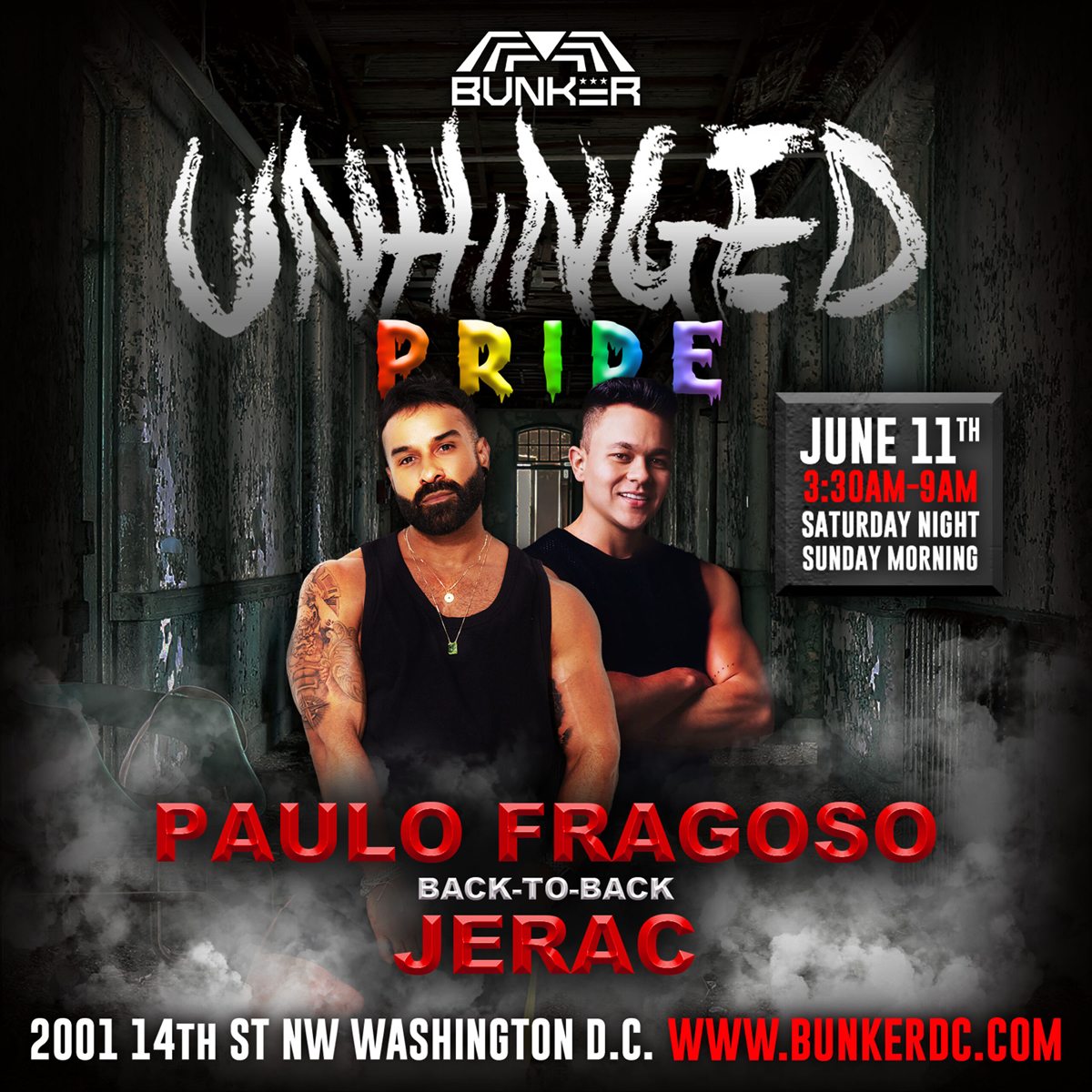 Sunday, June 11
3:30 a.m.-9 a.m.
Bunker
2001 14th Street, N.W.
Some tier 2 priority entry tickets available (includes clothes check) at $50
Tickets
Party early into the morning at Bunker at Unhinged Pride from 3:30 a.m.-9 a.m. There are some tier 2 priority entry tickets available (includes clothes check) at $50 on Bunker's website.
---
Class Act Drag Brunch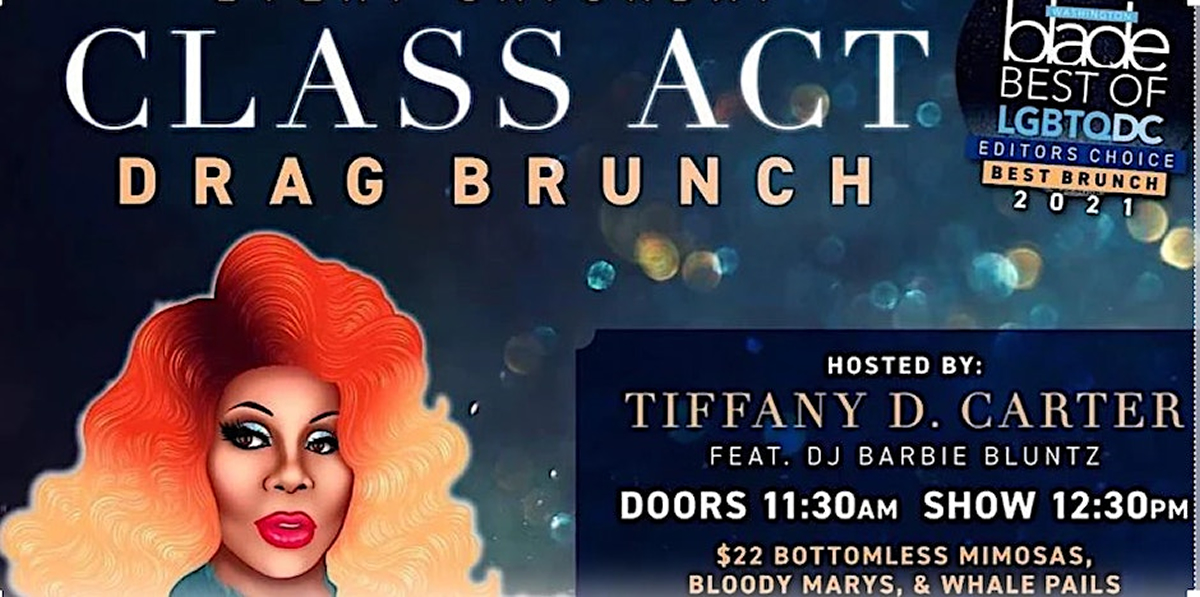 Sunday, June 11
11 a.m.-3 p.m.
Sign of the Whale
1825 M Street, N.W.
$0-$100
Eventbrite
Wake up to Tiffany D. Carter leading the Class Act Drag Brunch at Sign of the Whale today.
---
Elevate Drag Brunch: Pride Edition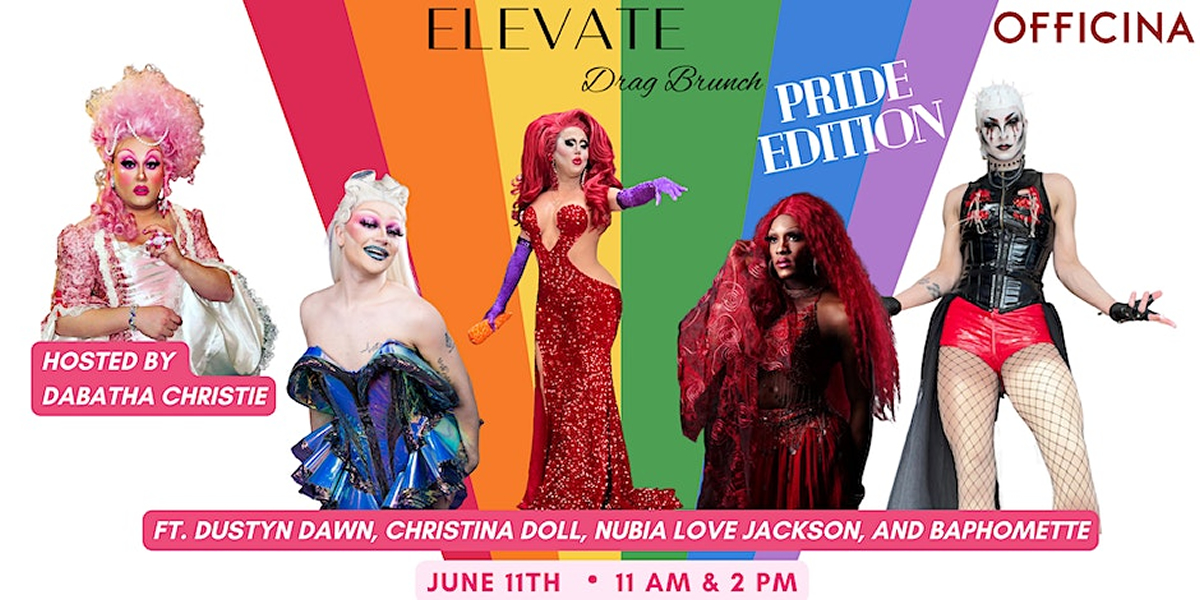 Sunday, June 11
11 a.m. seating
Officina at the Wharf
1120 Maine Avenue, S.W.
$25
Eventbrite
The Elevate Drag Brunch: Pride Edition has seatings at 11 a.m. this morning at Officina at the Wharf. Dabatha Christie hosts a show featuring Dustyn Dawn, Christina Doll, Nubia Love Jackson and Baphomette.
---
Brewed Up Drag Brunch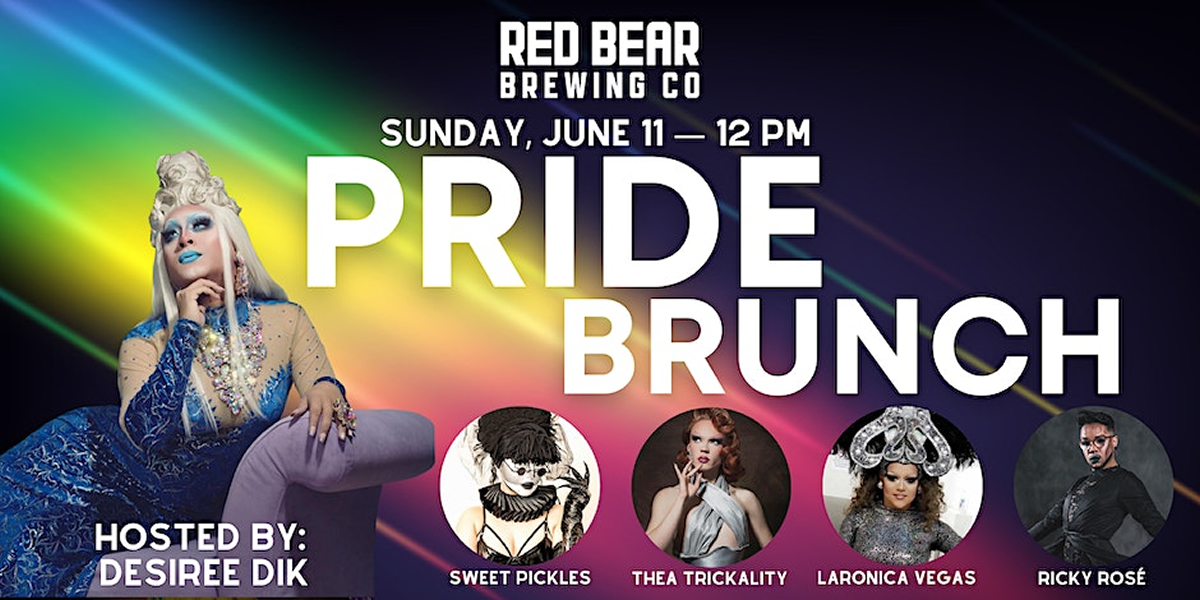 Sunday, June 11
12 p.m.
Red Bear Brewing Company
209 M Street, N.E.
$25
Eventbrite
Desiree Dik hosts the Brewed Up Drag Brunch Pride Brunch today at noon. Performers include Sweet Pickles, Thea Trickality, Laronica Vegas, Ricky Rosé.
---
Capital Pride Festival and Concert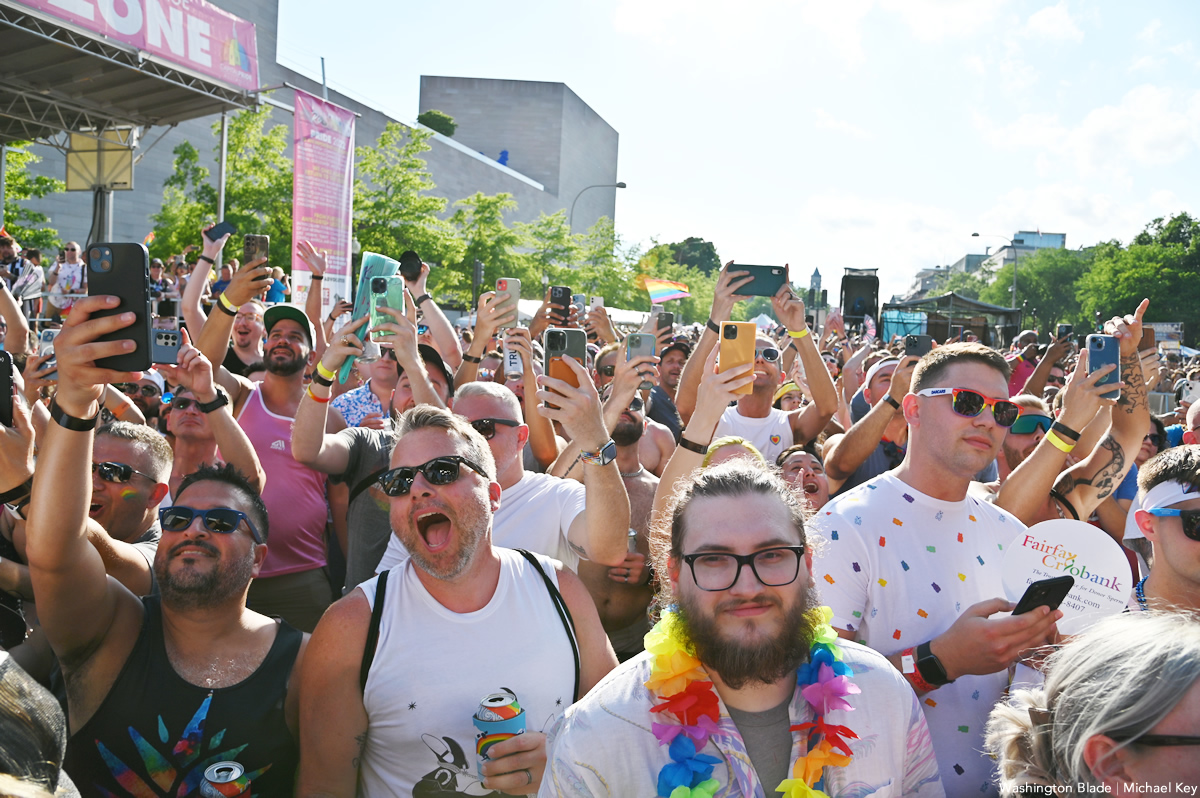 Sunday, June 11
12-10 p.m. (Concert 1-8 p.m. / Sunset Dance Party 8-10 p.m.)
Pennsylvania Avenue, N.W.
Free (A few VIP tickets are available close to the Festival Stage for $55)
Website
The Capital Pride Alliance presents the 2023 Capital Pride Festival today from noon until 10 p.m. along Pennsylvania Avenue, N.W. The event is free and open to the public, but you can purchase VIP passes from Capital Pride's website to get closer to the stage for the concert. The Pride Concert is held from 1-8 p.m. with a Sunset Dance Party from 8-10 p.m.
---
Pride Fest Pregame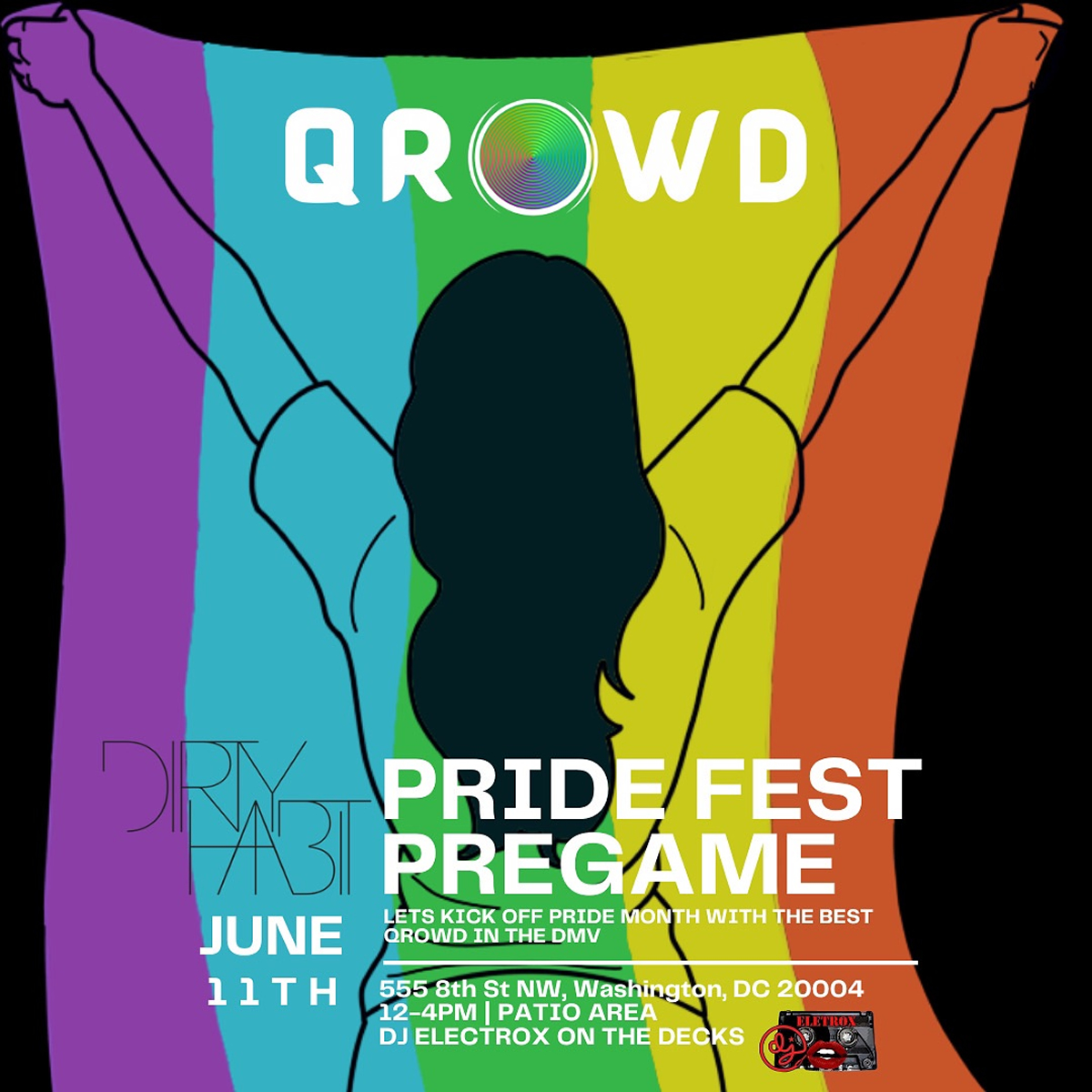 Sunday, June 11
12-4 p.m.
Dirty Habit DC
555 8th Street, N.W.
Facebook
Head over to the Dirty Habit DC for the Pride Fest Pregame party on today from noon to 4 p.m.
---
Shi-Queeta Lee's Illusion Drag Brunch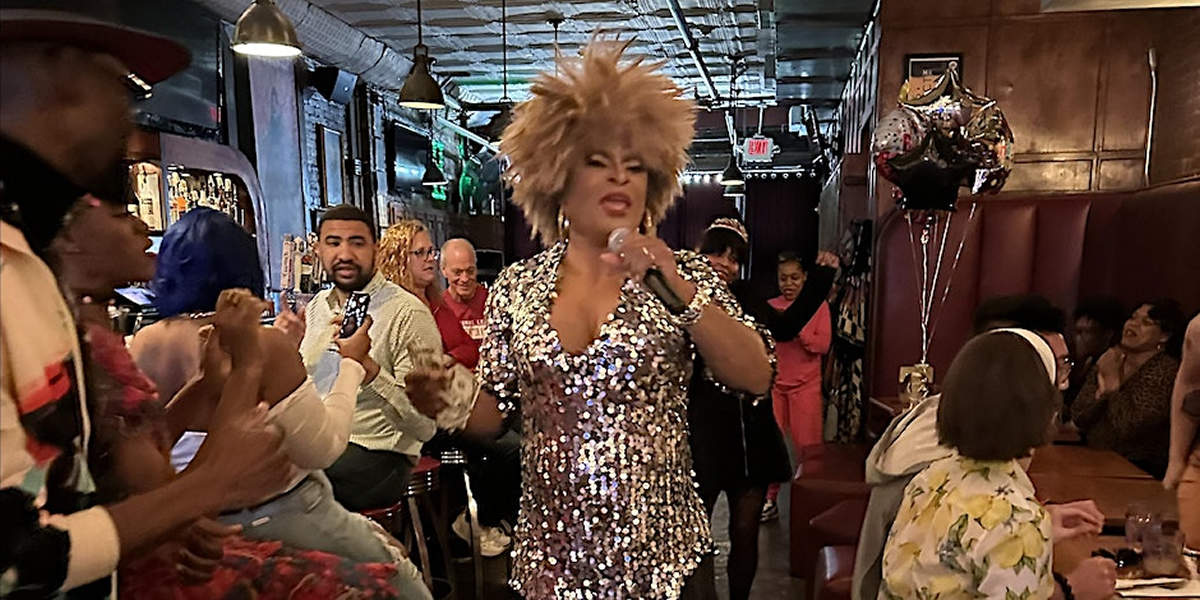 Sunday, June 11
12-2 p.m.
H Street Country Club
1335 H Street, N.E.
$50
Eventbrite
Famed drag artist Shi-Queeta Lee headlines the Illusion Drag Brunch at H Street Country Club today from noon to 2.
---
Nellie's Pride Drag Brunch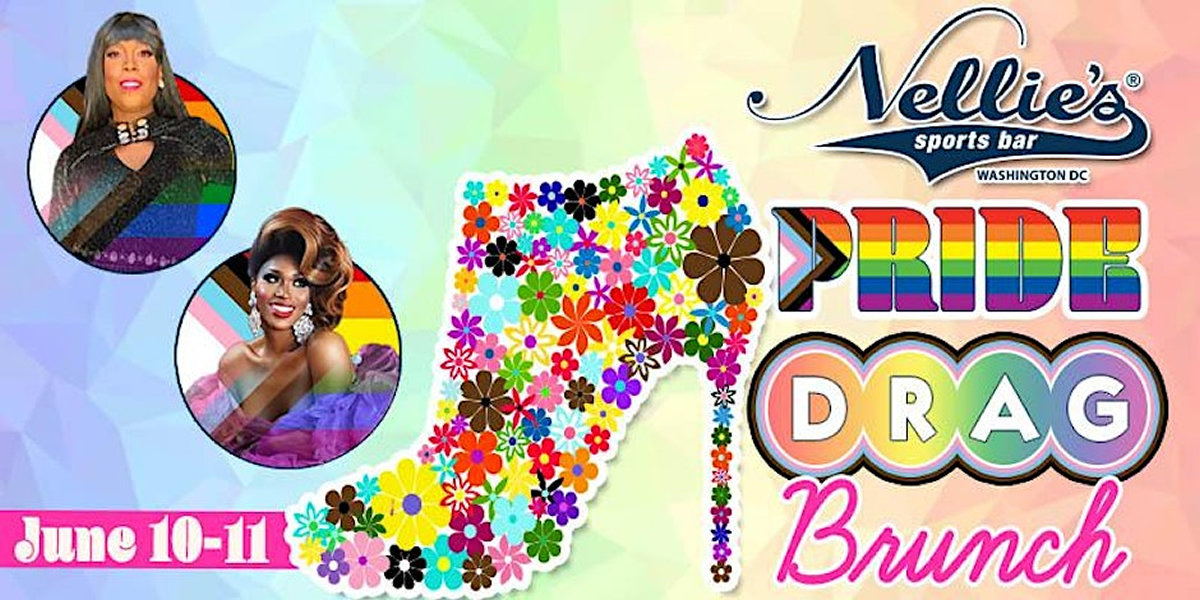 Sunday, June 11
1 p.m.
Nellie's Sports Bar
900 U Street, N.W.
$50
Eventbrite
Nellie's Sports Bar holds the Nellie's Pride Brunch today at 1 p.m.
---
Pride Tea Dance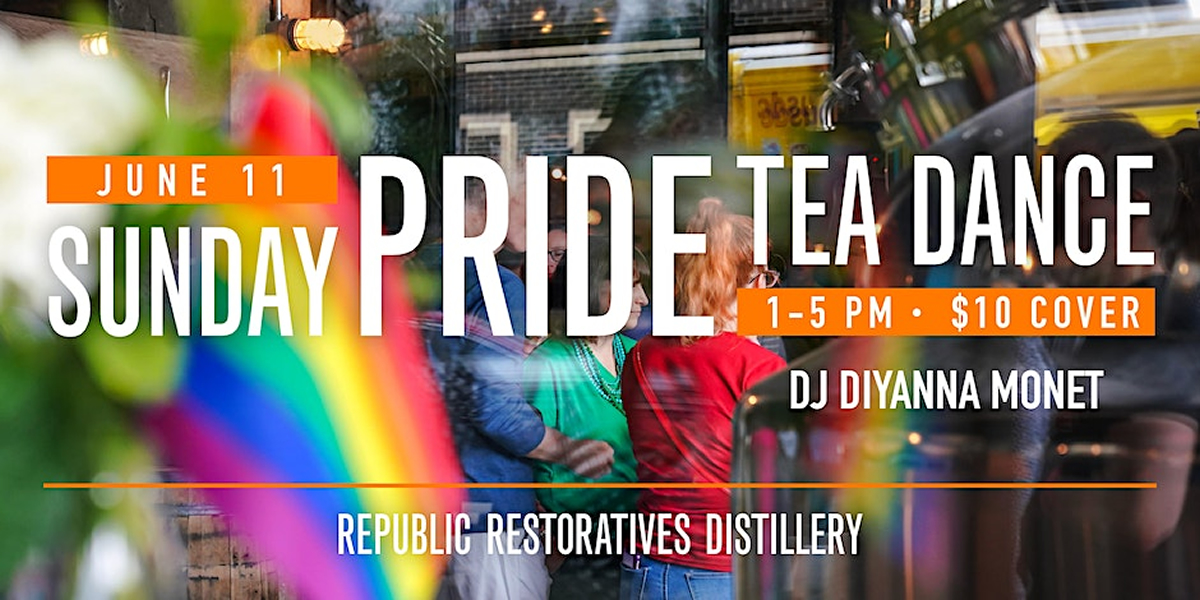 Sunday, June 11
1-5 p.m.
Republic Restoratives Distillery
1369 New York Avenue, N.E.
$10
Eventbrite
LGBTQ-owned Republic Restoratives Distillery is holding a Pride Tea Dance on today from 1-5 p.m.
---
Pride Artisan Market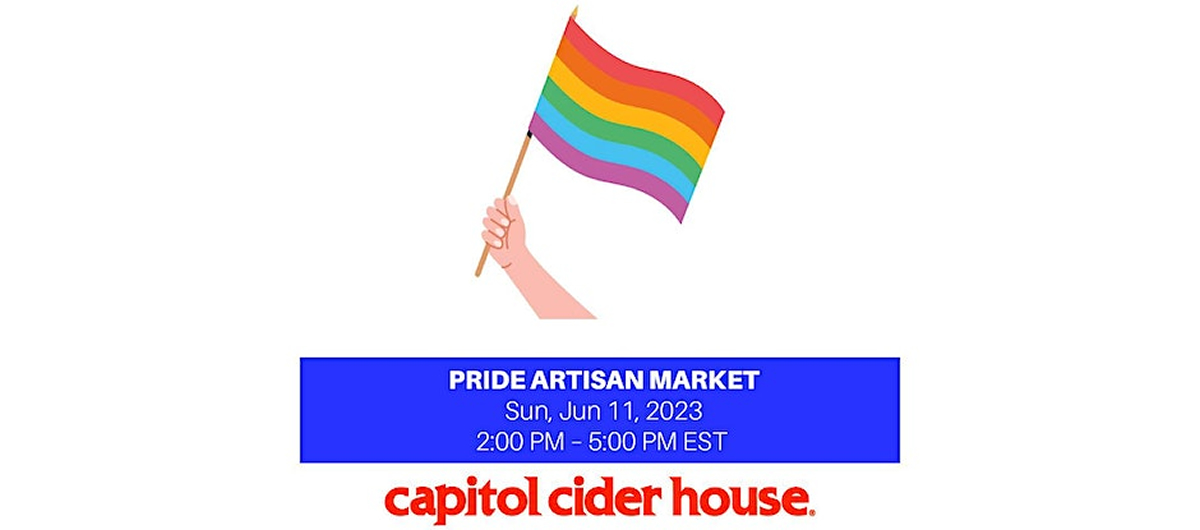 Sunday, June 11
2-5 p.m.
Capitol Cider House
3930 Georgia Avenue, N.W.
Free
Eventbrite
The Pride Artisan Market is free and open to the public at Capitol Cider House from, 2-5 p.m. this afternoon.
---
Sunday Funday: Pride Week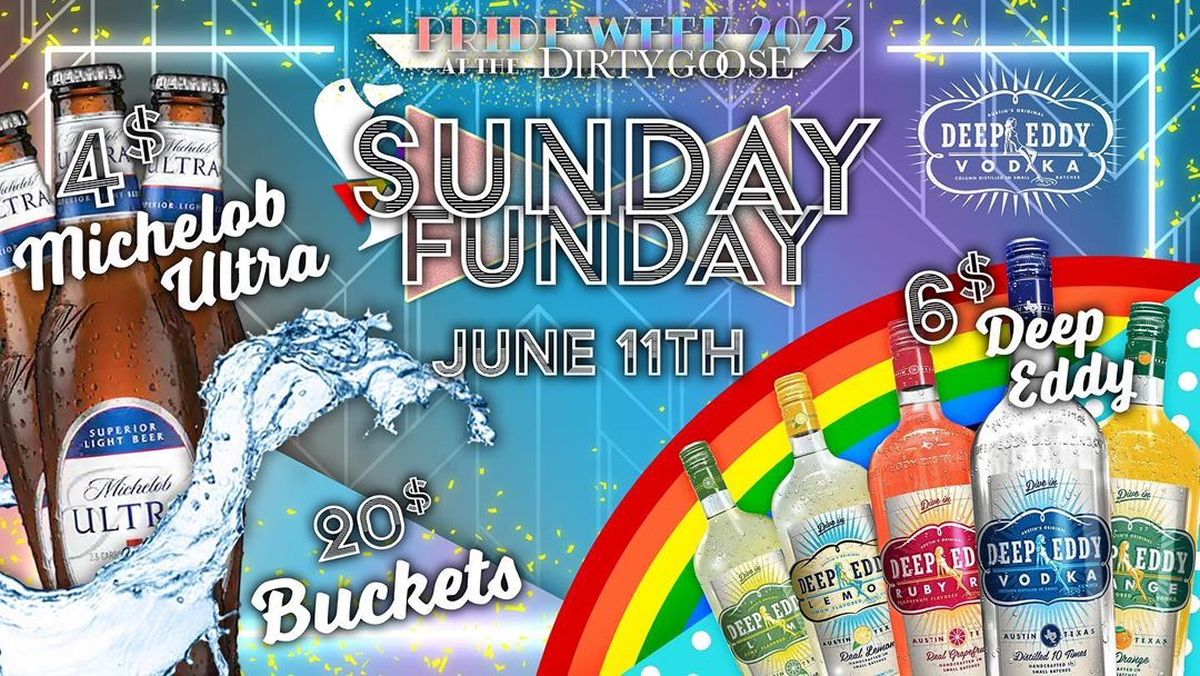 Sunday, June 11
2 p.m.
The Dirty Goose
913 U Street, N.W.
Instagram
The Dirty Goose holds a Sunday Funday: Pride Week party starting at 2 p.m. this afternoon.
---
früt Tea Dance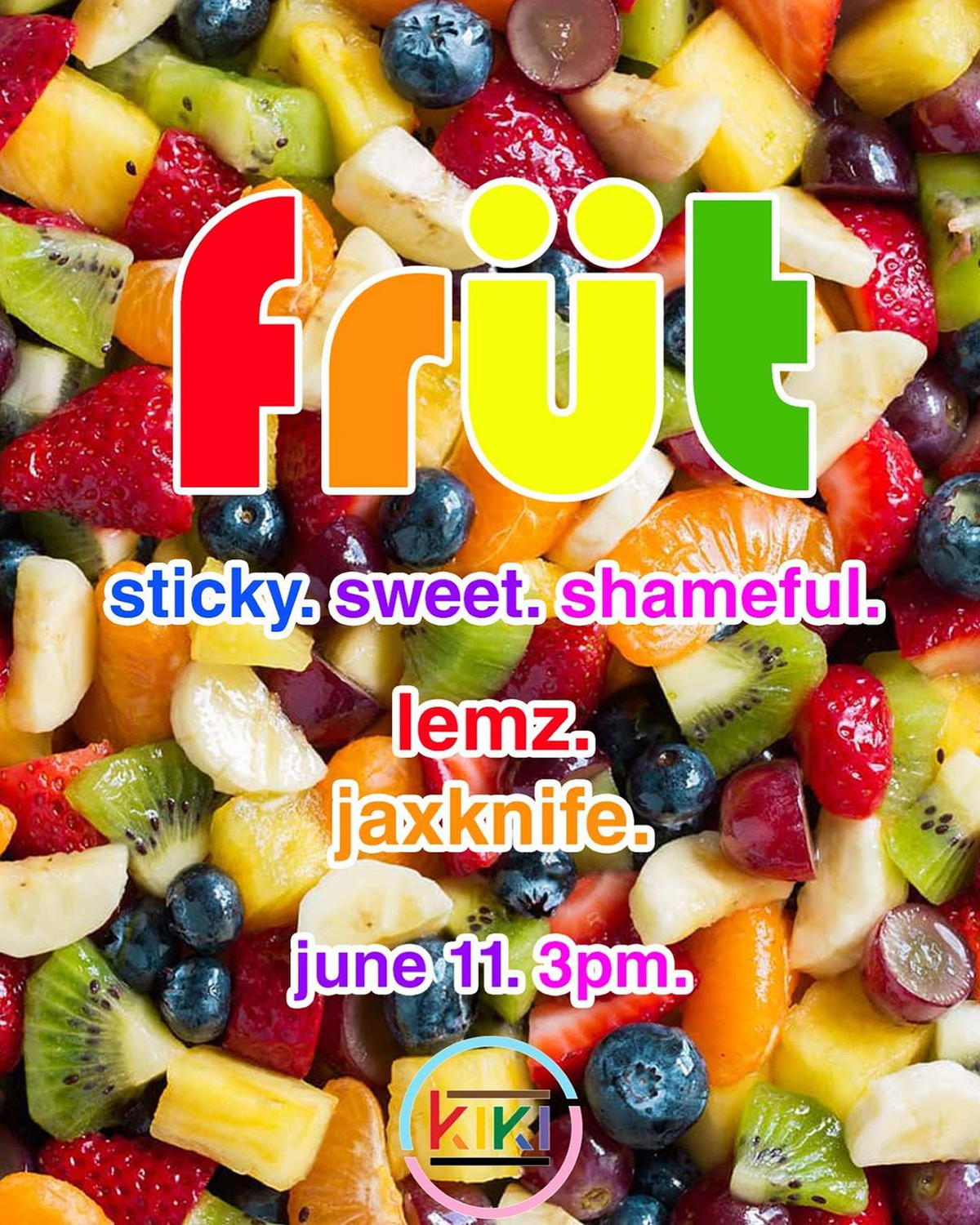 Sunday, June 11
3 p.m.
Kiki
910 U Street, N.W.
Instagram
Kiki holds the früt Tea Dance starting at 3 p.m. this afternoon with DJ Lemz and DJ Jaxknife.
---
PRIDE Beer Bust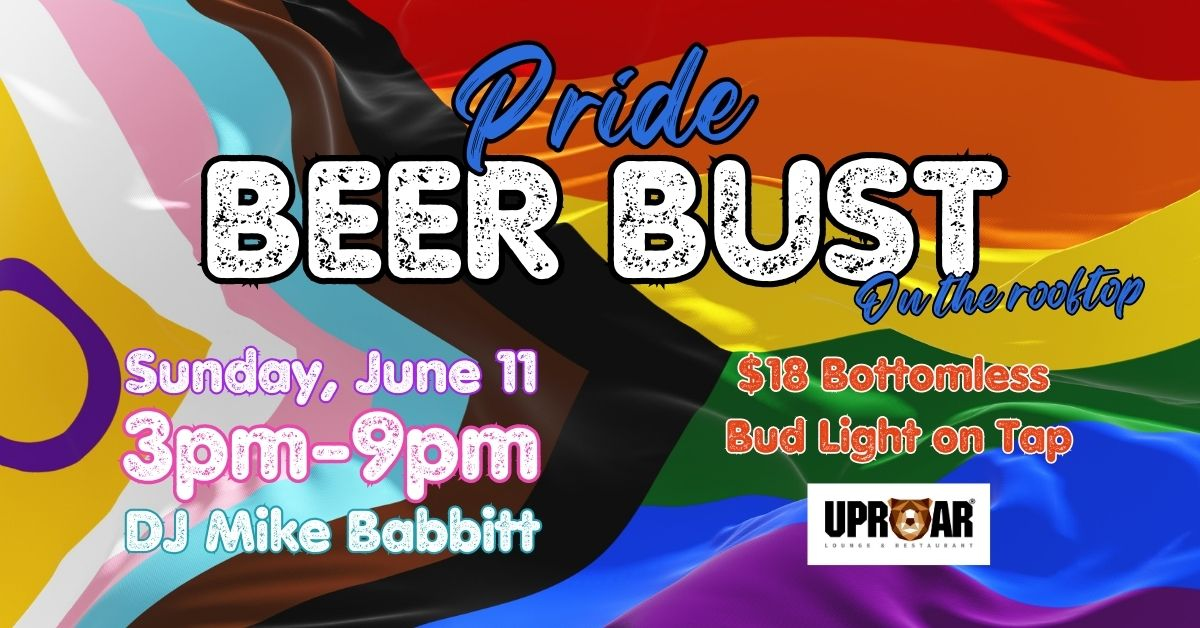 Sunday, June 11
3-9 p.m.
UPROAR Lounge and Restaurant
639 Florida Avenue, N.W.
Facebook
UPROAR Lounge and Restaurant has a rooftop Pride Beer Bust from 3-9 p.m. today with music from DJ Mike Babbitt.
---
LGBTQ+ Social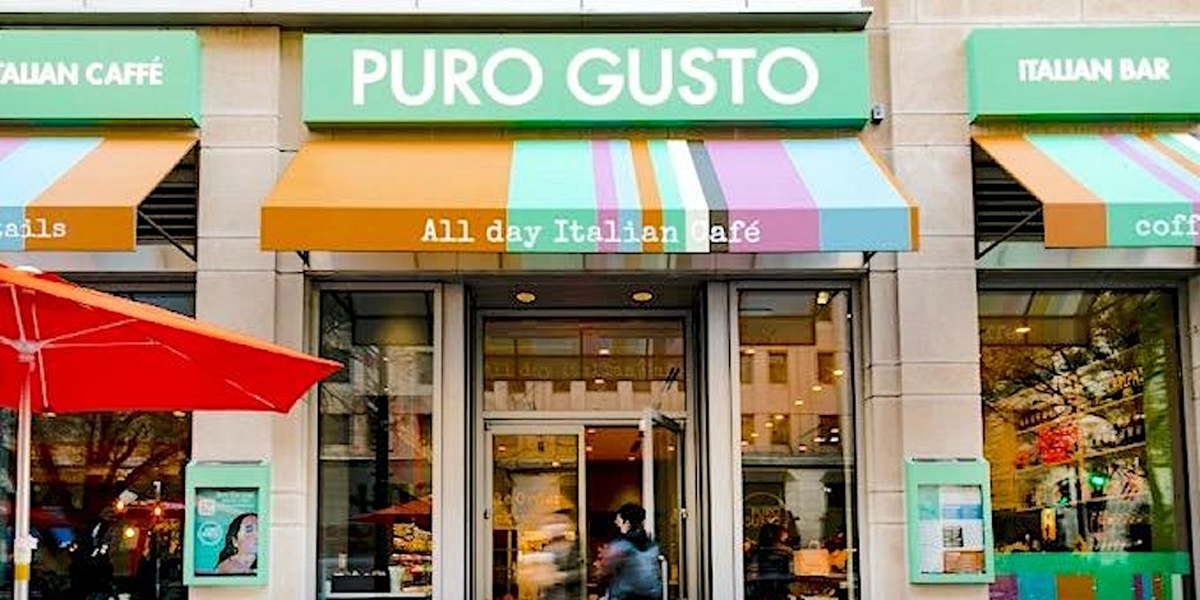 Sunday, June 11
4 p.m.
Puro Gusto Cafe
1345 F Street, N.W.
Eventbrite
Go Gay DC hosts an LGBTQ+ Social today at 4 p.m. at Puro Gusto Cafe.
---
La Loca Pride Edition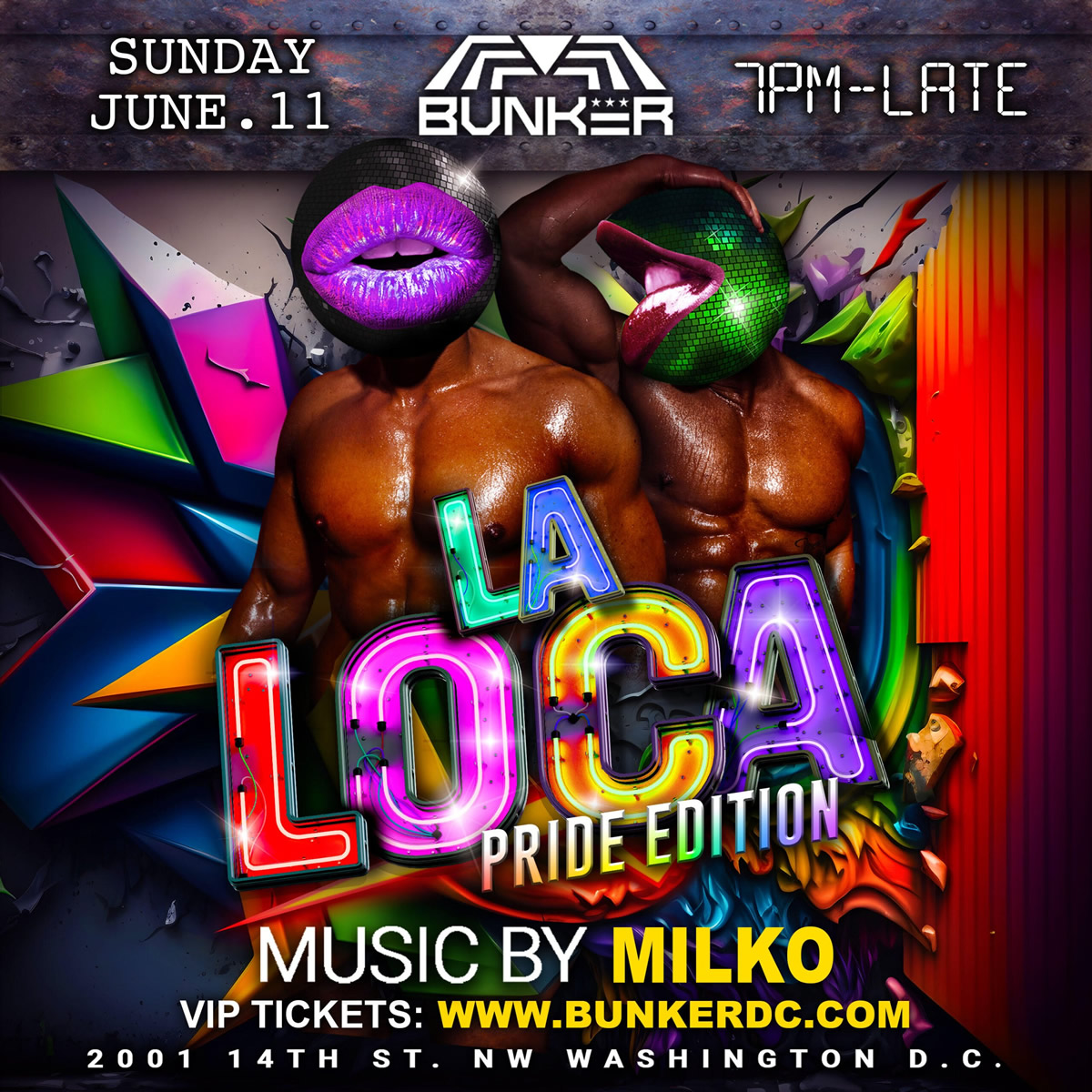 Sunday, June 11
7 p.m.
Bunker
2001 14th Street, N.W.
$10
Tickets
Celebrate Latinx culture at La Loca Pride Edition today starting at 7 p.m. at Bunker.
---
Pride in the Sky with Vanessa Vanjie Mateo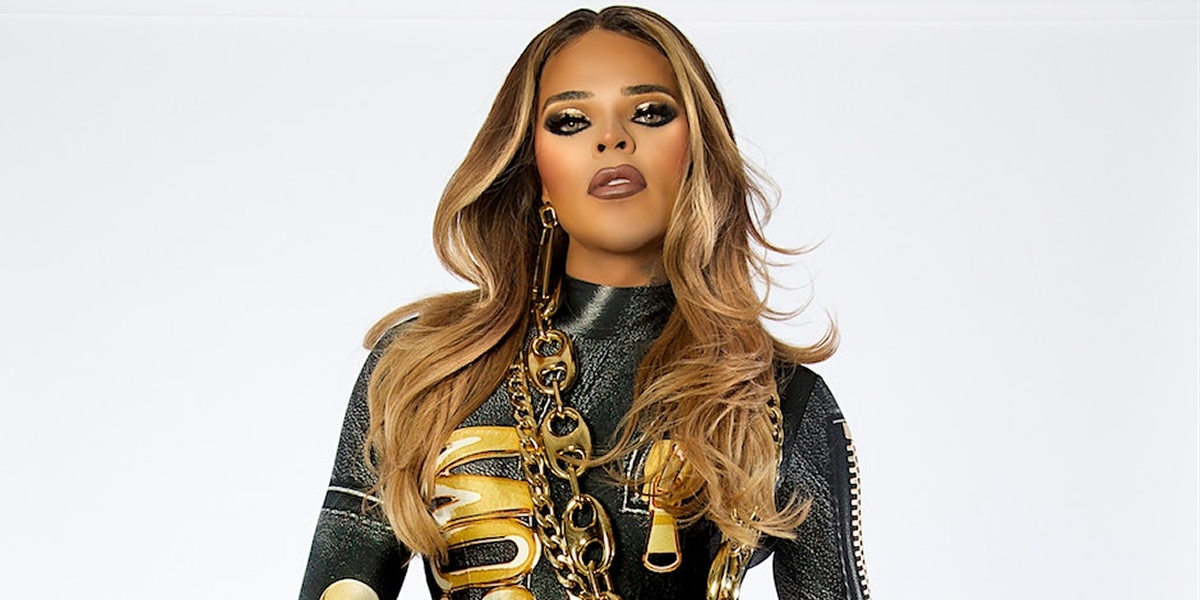 Sunday, June 11
8 p.m.
Hotel Zena
1155 14th Street, N.W.
$35-$75
Eventbrite
RuPaul's Drag Race's Vanessa Vanjie Mateo attends Pride in the Sky at Hotel Zena tonight.
---
Sunday Service at DC9: Charm City Takeover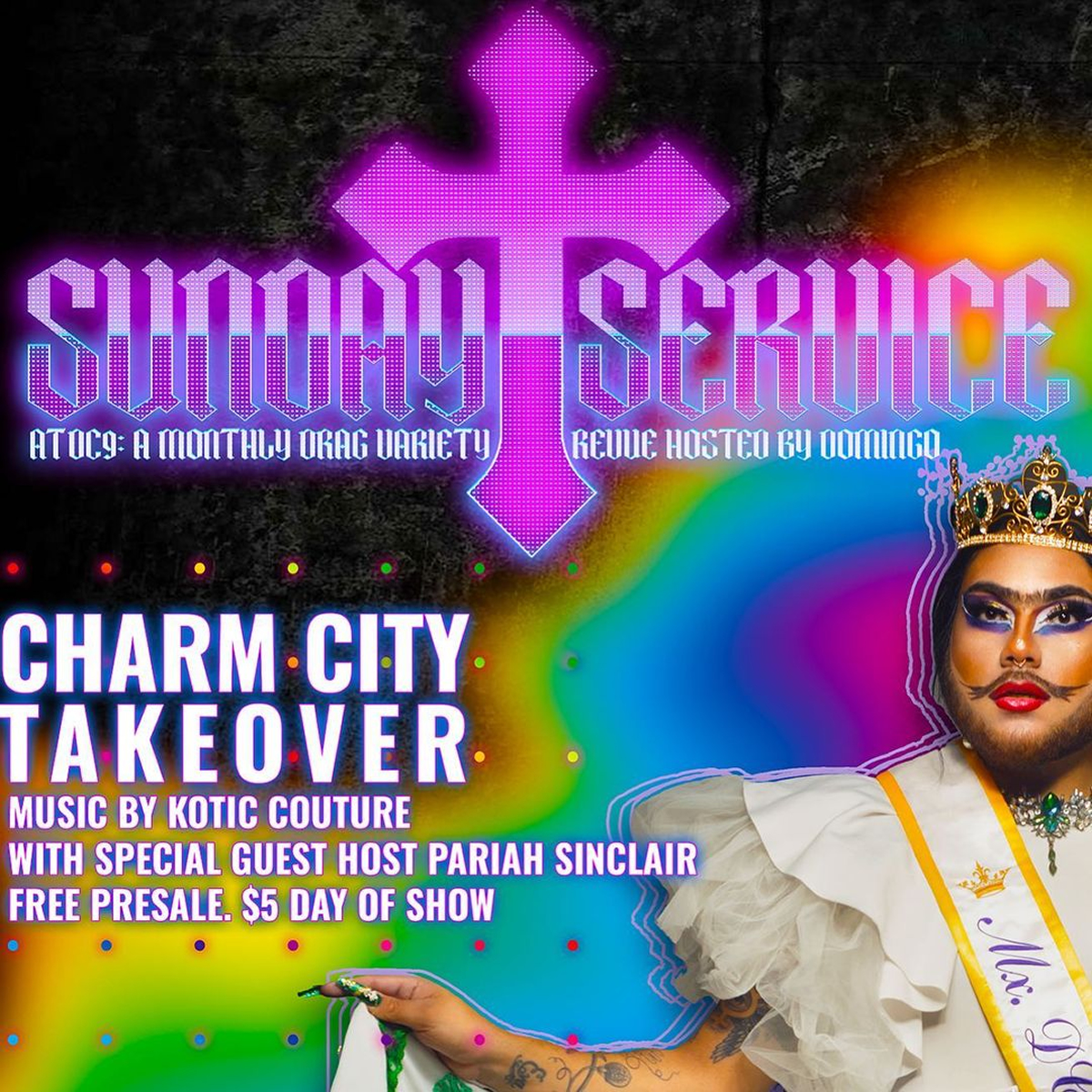 Sunday, June 11
8 p.m.
DC9 Nightclub
1940 9th Street, N.W.
Instagram
Experience the drag variety review with special guest host Pariah Sinclair tonight at 8 p.m. at DC9 Nightclub.
---
Davon Hamilton Events/Impulse DC Pride Close-Out Party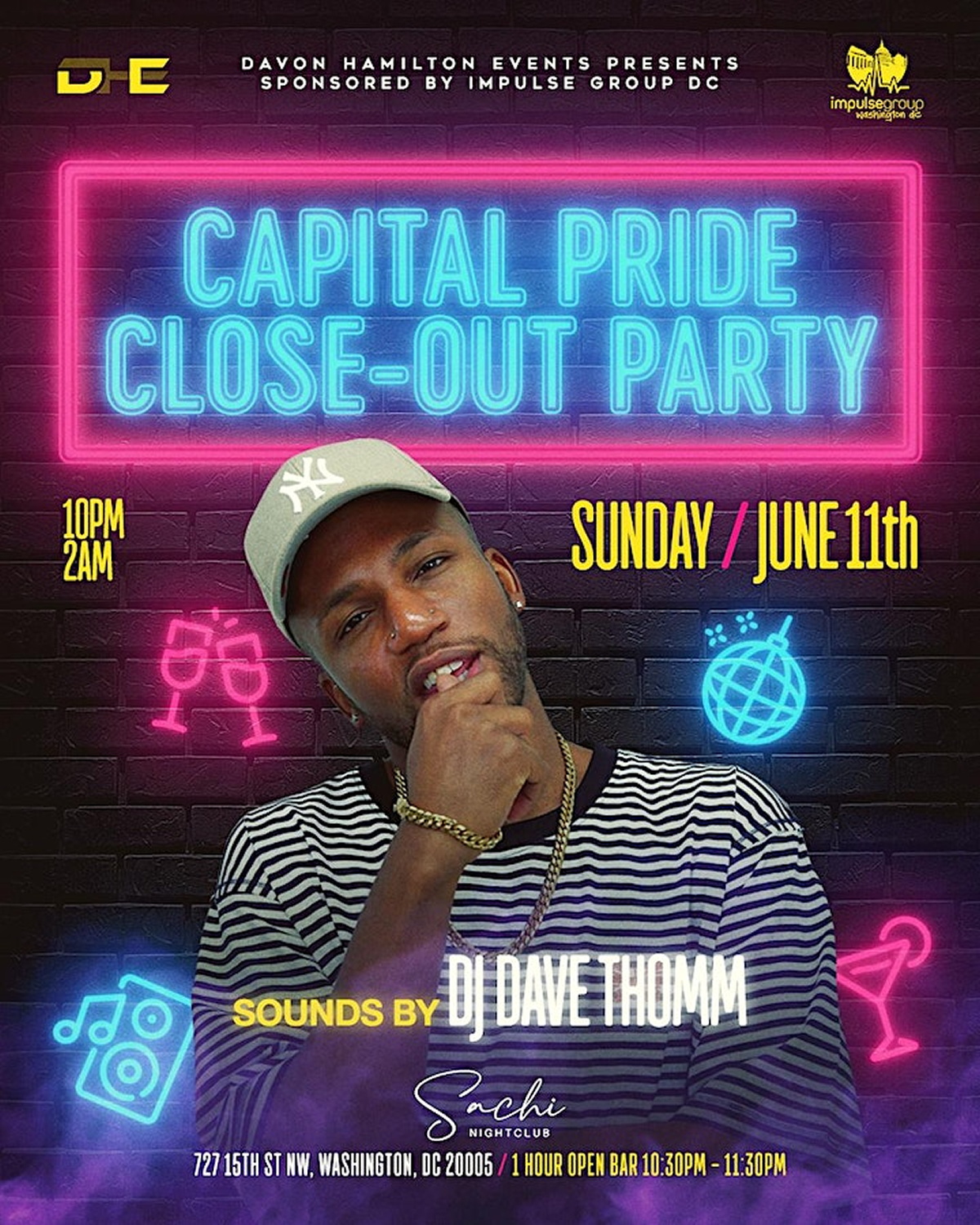 Sunday, June 11
10 p.m.-3 a.m.
Sachi Nightclub
727 15th Street, N.W.
$0-$100
Eventbrite
Davon Hamilton Events and Impulse Group DC join forces to produce the DC Pride Close-Out Party on late tonight from 10 p.m. to 3 a.m. Monday morning at Sachi Nightclub.
---
KINETIC: DiscoVERS with DJ Alexis Tucci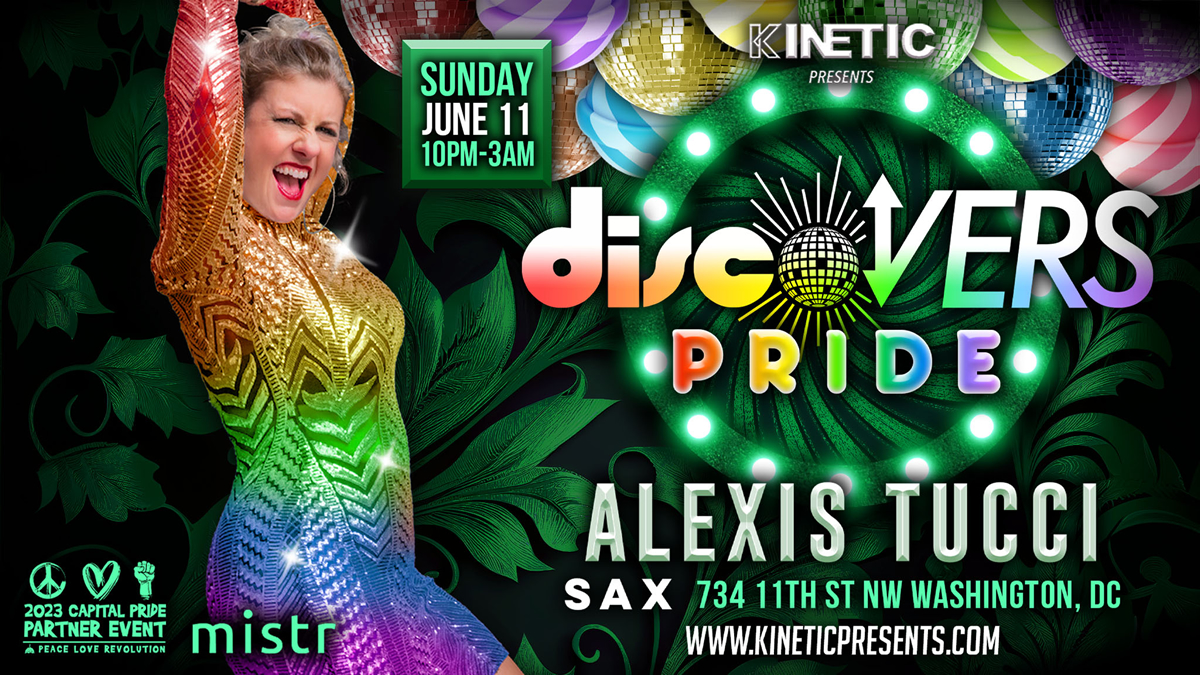 Sunday, June 11
10 p.m.-3 a.m.
Sax Restaurant
734 11th Street, N.W.
$40-$70
Facebook | Eventbrite
KINETIC Pride events conclude with KINETIC: DiscoVERS with DJ Alexis Tucci tonight from 10 p.m. to 3 a.m. Monday morning at Sax Restaurant.
---