Buckley vs. Vidal
New doc recalls seminal debates of 1968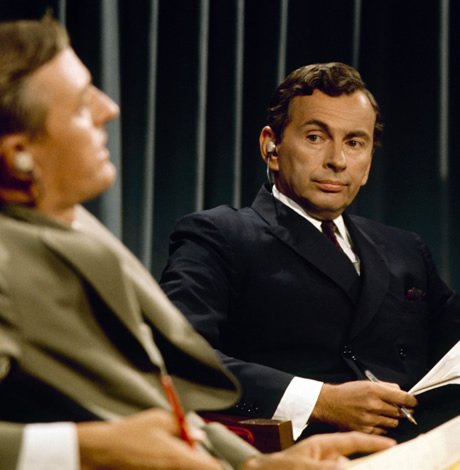 According to "Best of Enemies," the excellent new documentary by Morgan Neville and Robert Gordon, television news coverage changed forever on the night of Aug. 28, 1968.
During a live television debate on ABC News, conservative icon William F. Buckley Jr. called liberal author Gore Vidal "a queer."
Gordon explains, "A word like that was way across the line. It was so shocking that ABC pulled the broadcast from the West Coast. The task of this film, which opens on Friday, Aug. 7 at Landmark E Street and Bethesda Row Cinemas, was to put that moment in context."
In the summer of 1968, there were only three major broadcast television networks. ABC was dead last in the ratings war with CBS and NBC. Executives at ABC News decided to take a desperate gamble. They replaced part of the traditional gavel-to-gavel coverage of the Republican and Democratic presidential nominating conventions with a series of live debates. They went all in by choosing two towering public intellectuals who were both ideological opposites and personal enemies.
On the right was Buckley, editor of the influential "National Review" and host of the popular television show "Firing Line." A conservative Catholic, Buckley was instrumental in reshaping the Republican Party, ultimately helping to usher in the Reagan Revolution. As Gordon notes, "Buckley tried to make the party more reasonable and respectable."
On the left was Gore Vidal, a prolific author and an estranged member of the Kennedy clan. Vidal's groundbreaking 1948 novel "The City and the Pillar" dealt with male homosexuality in a forthright and positive manner and his satirical 1968 novel "Myra Breckinridge" skewered gender norms and conventional sexual practices.
Over the course of 10 nights, the two men sparred under the gentle watch of bemused anchorman Howard K. Smith. The debates were an amazing blend of erudite political commentary and barbed personal invective. This impassioned rhetoric was fueled by a fascinating undercurrent of gay baiting.
On the night of Aug. 28, Vidal upped the ante by calling Buckley a "crypto-Nazi." Gordon notes that Vidal really hit Buckley "where it hurt. Buckley had gone to great lengths to rid the party of that rhetoric. Gore was trying to undermine all of Buckley's work."
Buckley lashed out at Vidal's insult. Rising from his seat, he shouted, "Now listen, you queer, stop calling me a crypto-Nazi or I'll sock you in your goddamn face and you'll stay plastered."
According to the filmmakers, that moment changed the lives of both men and the nature of political discourse in America. Neville says, "It got a lot of attention. People talked about it for years and they were asked about it for the rest of their lives. For Buckley, it was probably the moment he was most ashamed of. He had prided himself on a lifetime of creating difficult situations and maintaining his cool in them. His outburst meant he lost the debate. It certainly haunted him thereafter."
The impact for ABC was much more positive. The debates were a hit. Before the broadcasts, Neville notes, "CBS and NBC each had around 300 affiliates and ABC only had 150. After the debates, ABC quickly caught up with its rivals and became the trendsetter in news coverage." Neville and Gordon contend that a new era in television journalism was launched by the Buckley-Vidal debates.
10 LGBTQ events this week
Drag, dancing and kite flying among highlights
Below are our picks for some of the most fun and creative things to do this week in the DMV that are of special interest to the LGBTQ community.
---
Drag Queen Trivia Tuesday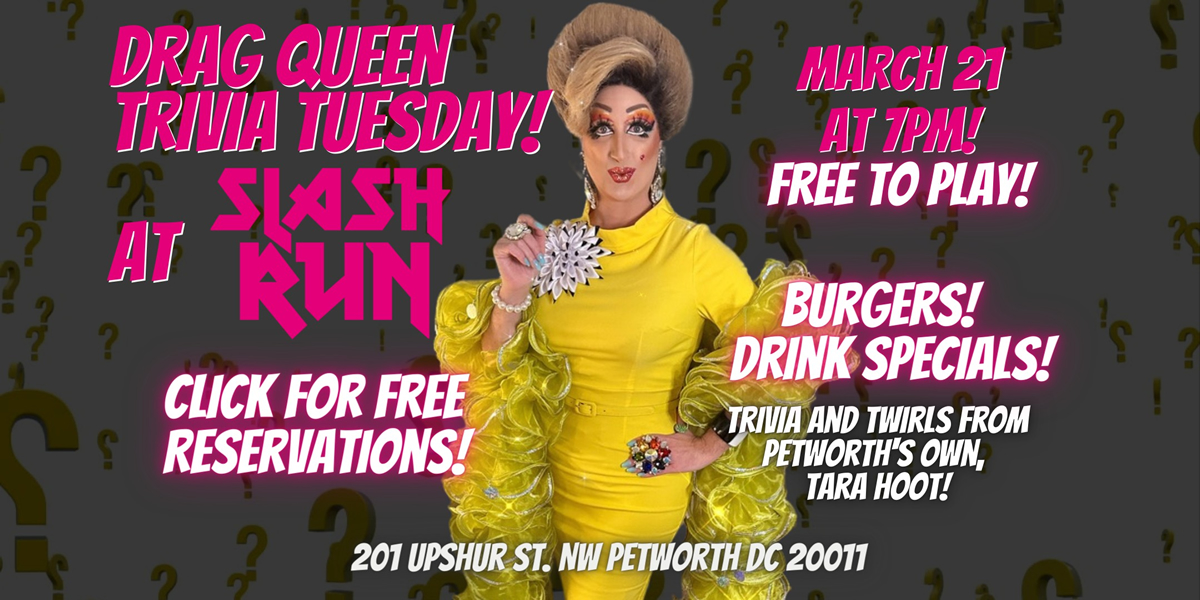 Tuesday, March 21
7 p.m.
Slash Run
201 Upshur Street, N.W.
Facebook | Reservations
Tara Hoot leads a game of trivia at Slash Run on Tuesday.
---
Daddy Issues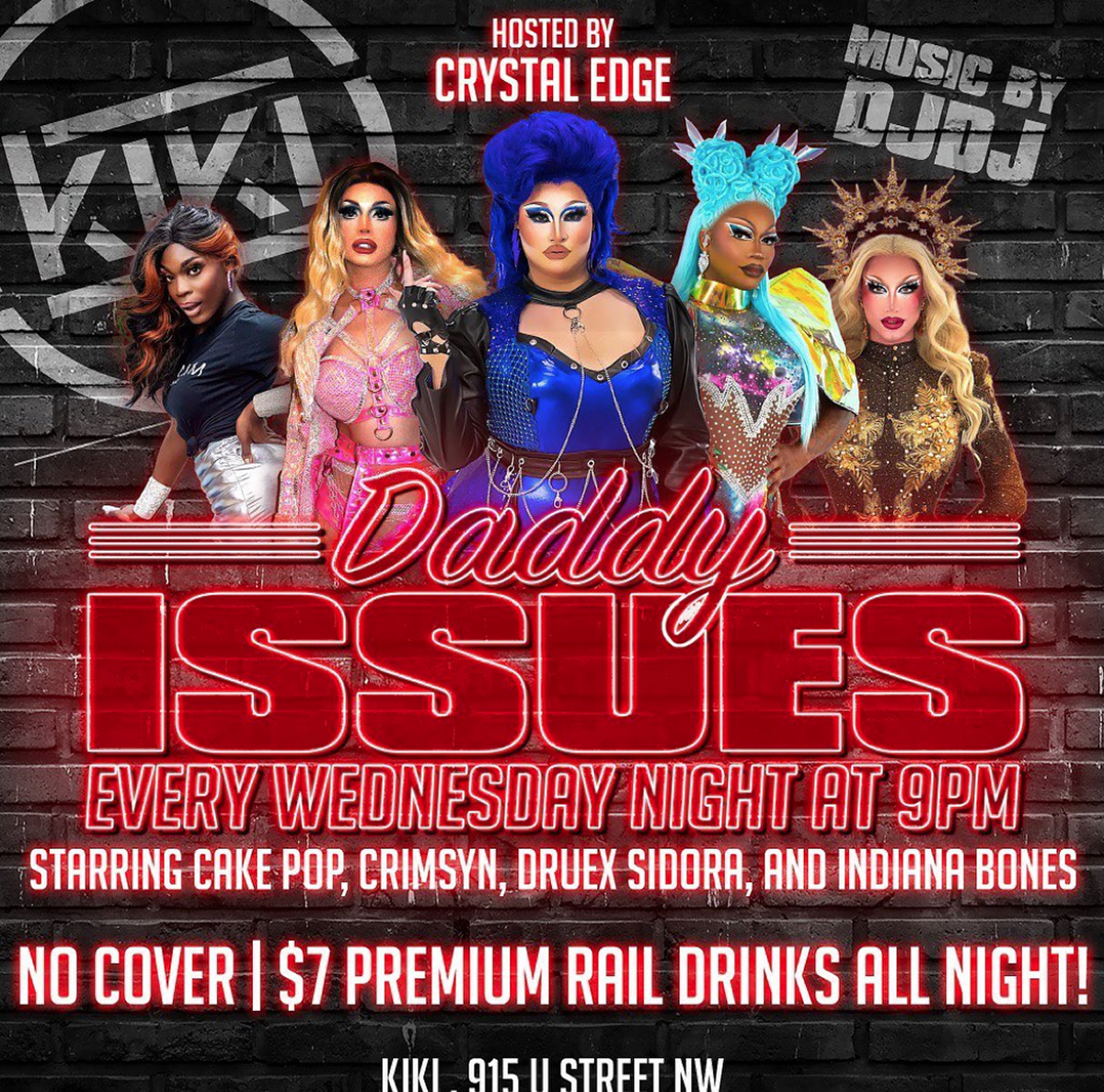 Wednesday, March 22
9 p.m.
Kiki
915 U Street, N.W.
Instagram | Website
Crystal Edge leads the weekly drag show at Kiki on Wednesday.
---
DC Boys of Leather – March Happy Hour

Thursday, March 23
6-9 p.m.
Trade
1410 14th Street, N.W.
Facebook
Grab your gear and make your way to Trade for the March Happy Hour of the DC Boys of Leather.
---
RuPaul's Drag Race Viewing Party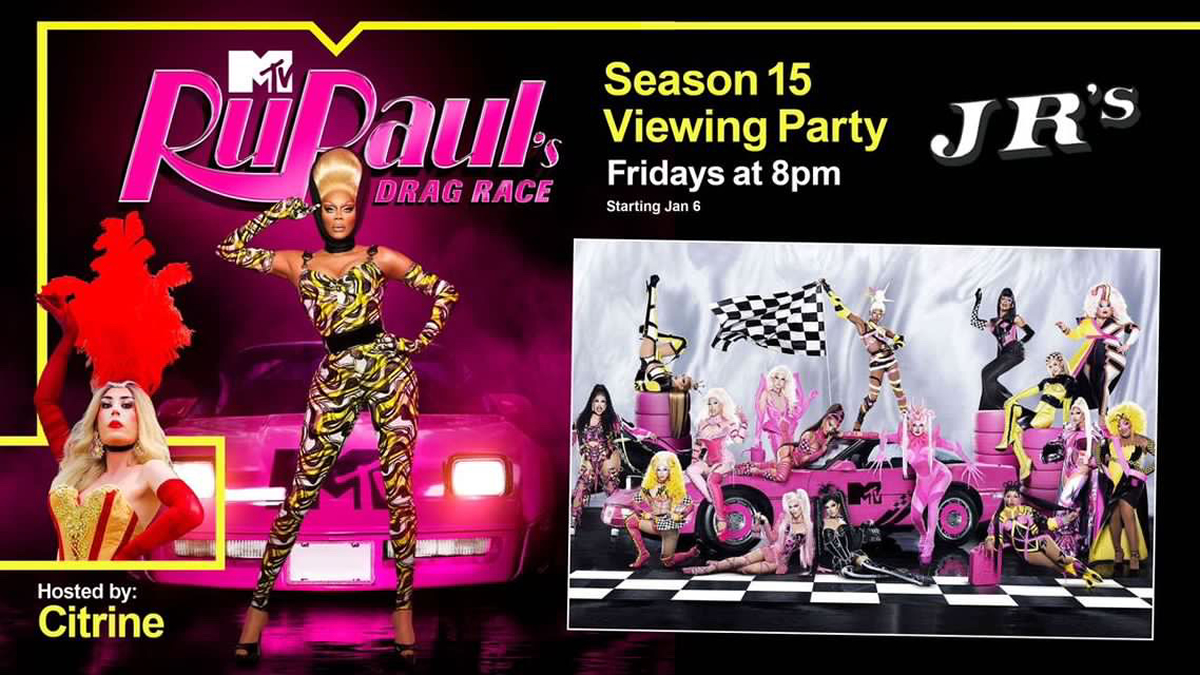 Friday, March 24
8 p.m.
JR.'s Bar
1519 17th Street, N.W.
Facebook
Citrine leads the RuPaul's Drag Race Season 15 Viewing Party at JR.'s Bar on Friday.
---
Kicks & Giggles Glow Crazy! Blacklight-Glow Paint Party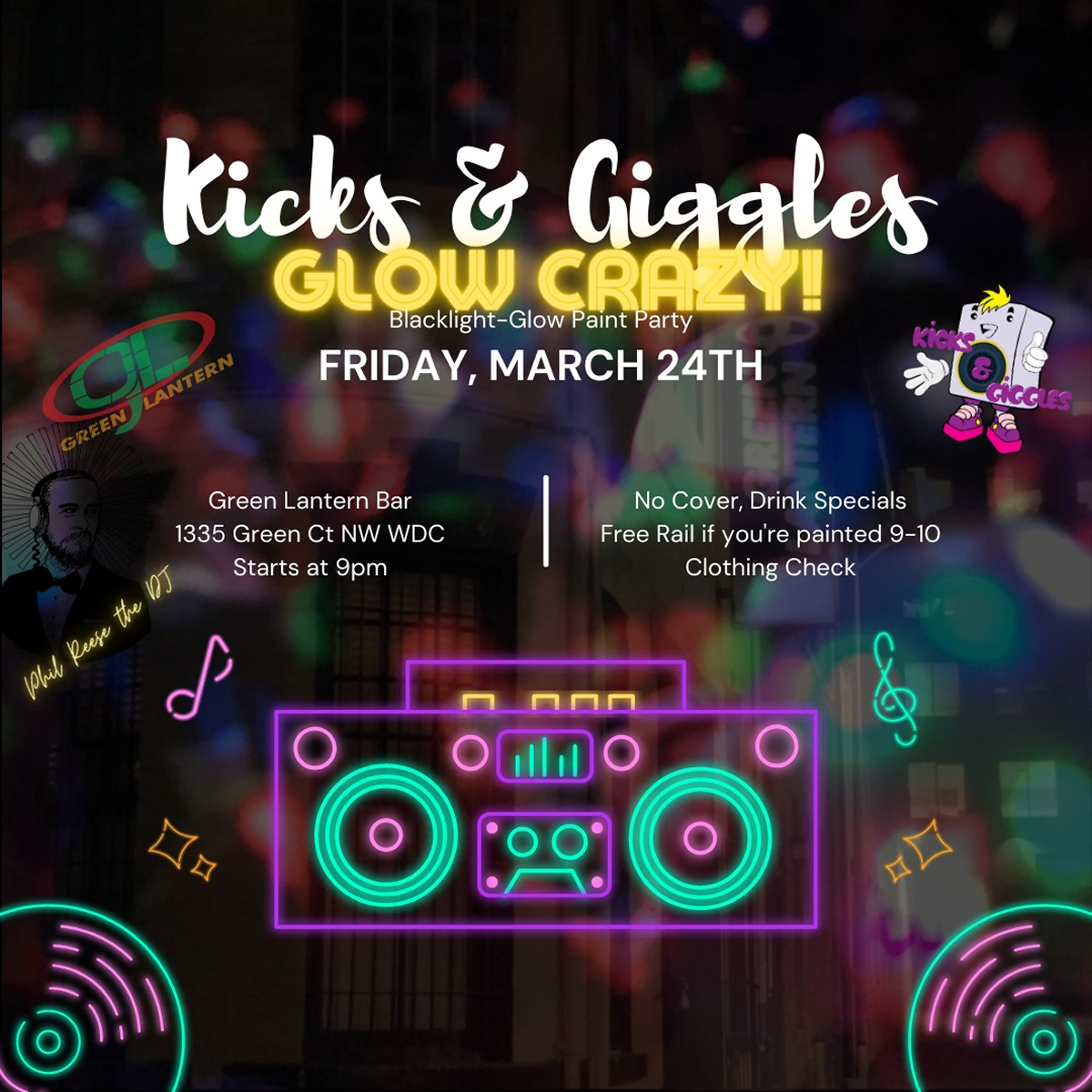 Friday, March 24
9 p.m.
Green Lantern
1335 Green Court, N.W.
No cover
Facebook
Kicks & Giggles bring you a glow-tastic time on Friday with a blacklight-glow paint party at the Green Lantern. There is a clothes check and there are free rail drinks if you are painted with glow paint between 9 and 10 p.m.
---
Good Times (Disco House Party)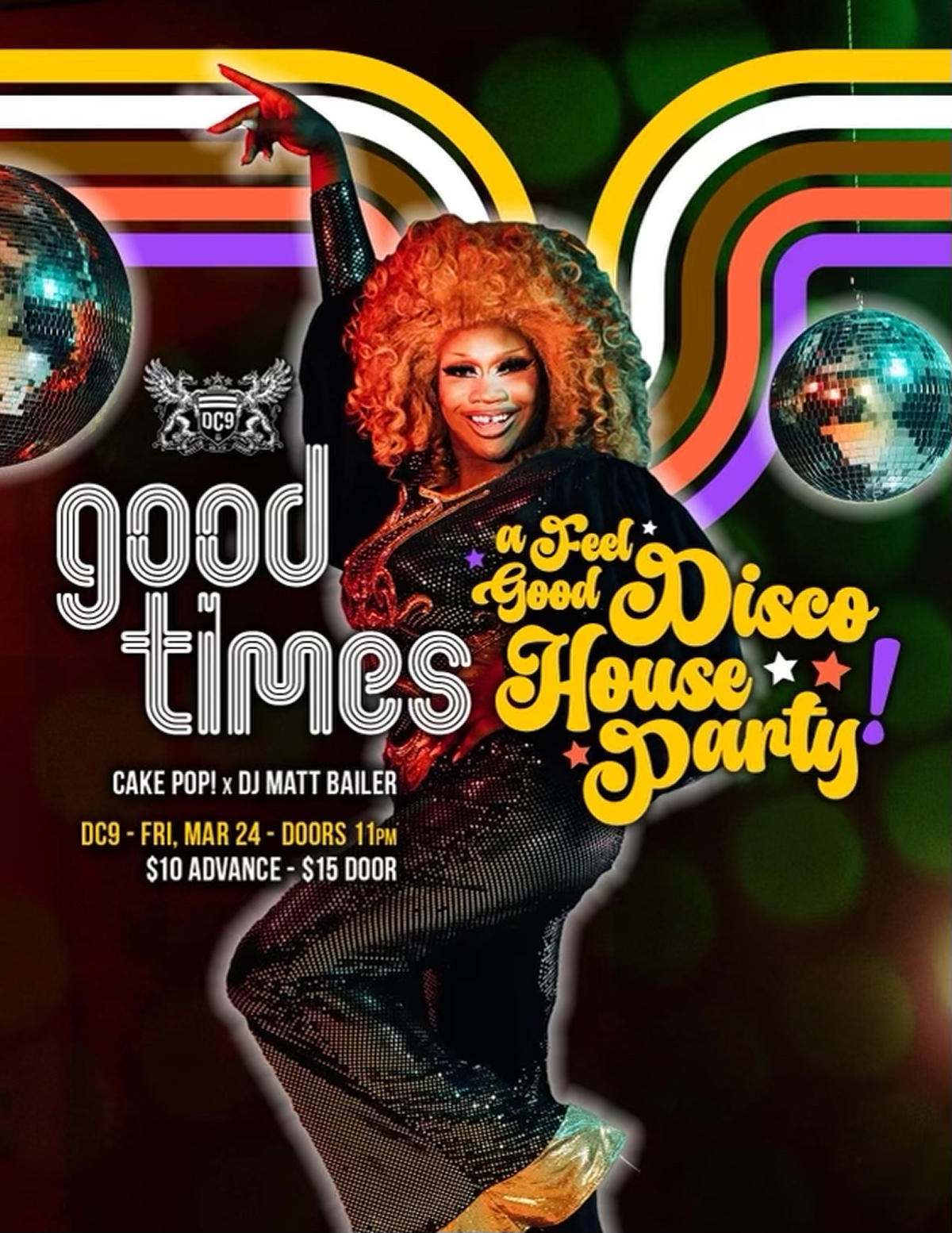 Friday, March 24
11 p.m.
DC9 Nightclub
1940 9th Street, N.W.
$10 advance / $15 door
Facebook | Eventbrite
Cake Pop! and DJ Matt Bailer entertain on Friday with a feel good Disco House Party at DC9 Nightclub.
---
Candela! UPROAR's Latinx Party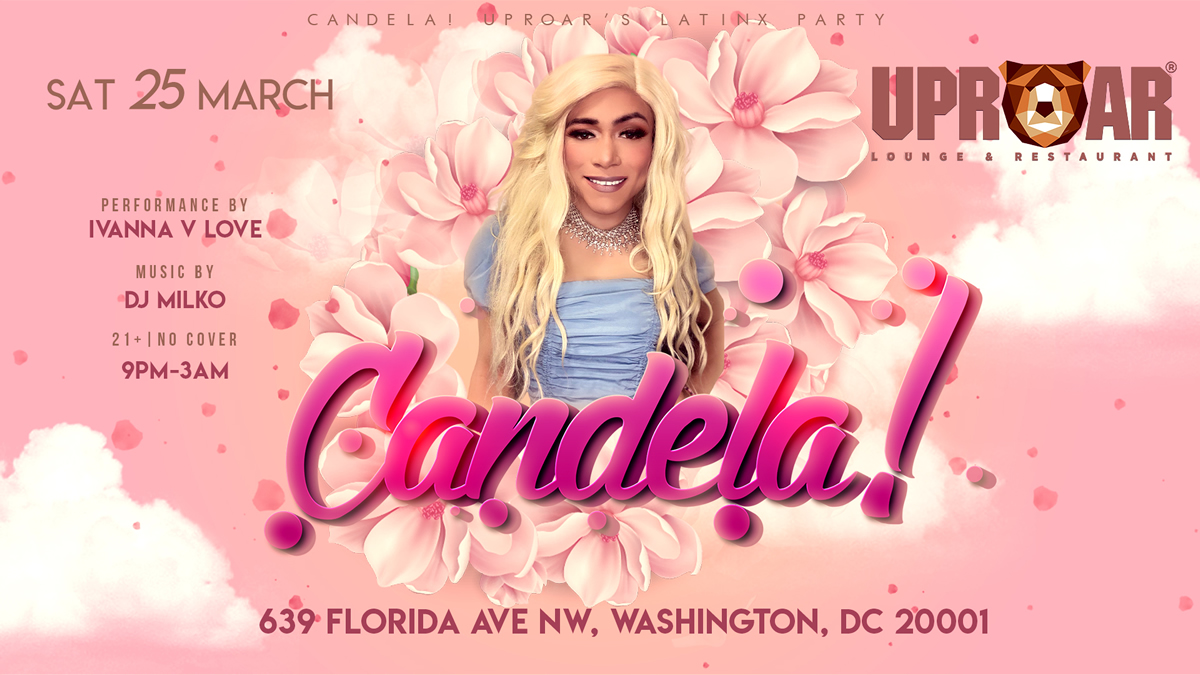 Saturday, March 25
9 p.m.
UPROAR Lounge & Restaurant
639 Florida Avenue, N.W.
Facebook
UPROAR Lounge & Restaurant hold a Latinx party on Saturday with a performance by Ivanna V Love.
---
Cherry Blossom Kite Festival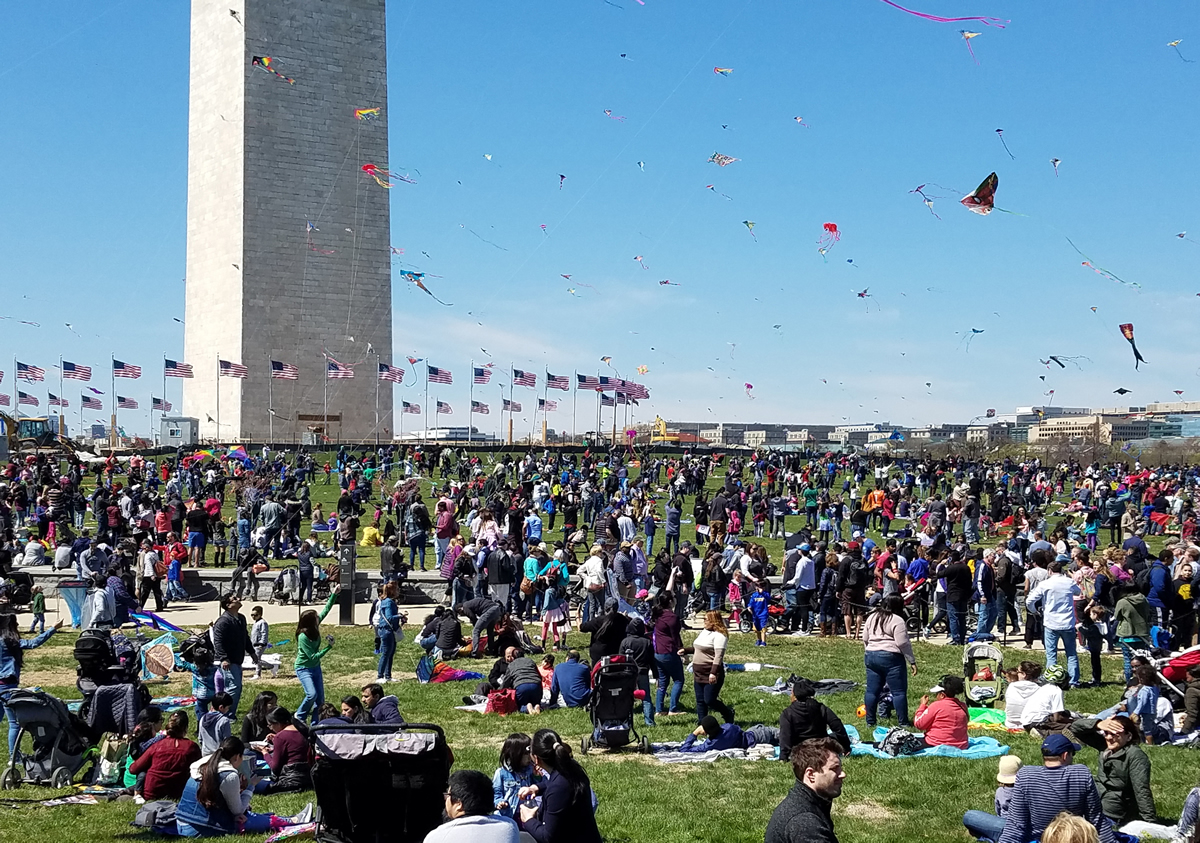 Saturday, March 25
10 a.m.-4:30 p.m.
Washington Monument
Facebook | Website
The annual kite festival is back on Saturday by the Washington Monument.
---
Cambria Drag Brunch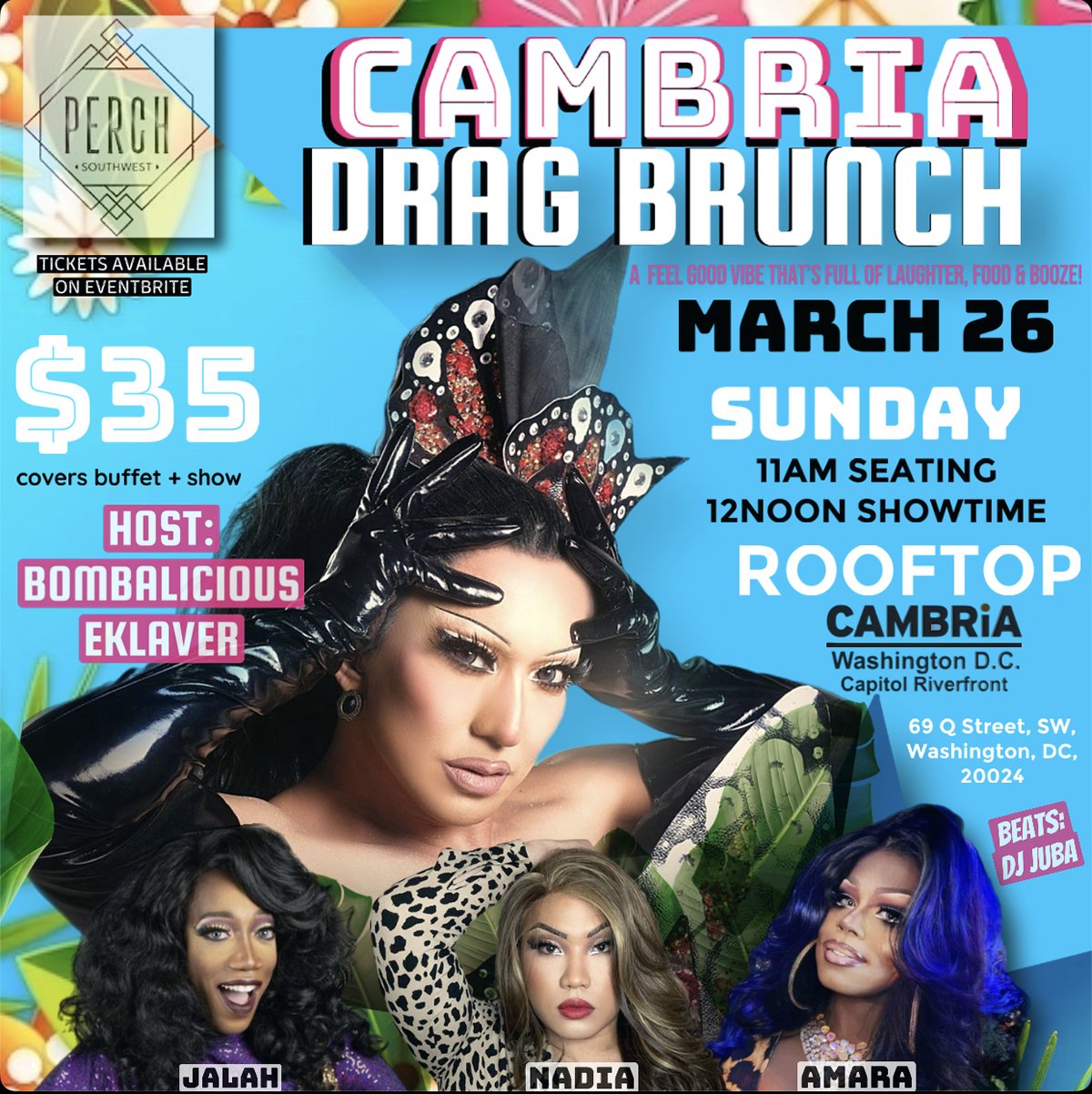 Sunday, March 26
11 a.m.
Rooftop Cambria Capital Riverfront
69 Q Street, S.W.
$35
Eventbrite
Bombalicious Eklaver leads a fun drag brunch on Sunday with performers Jalah, Nadia and Amara. $35 covers the buffet and show, but bring your dollar bills to show your support to the performers.
---
Drag Show for Charity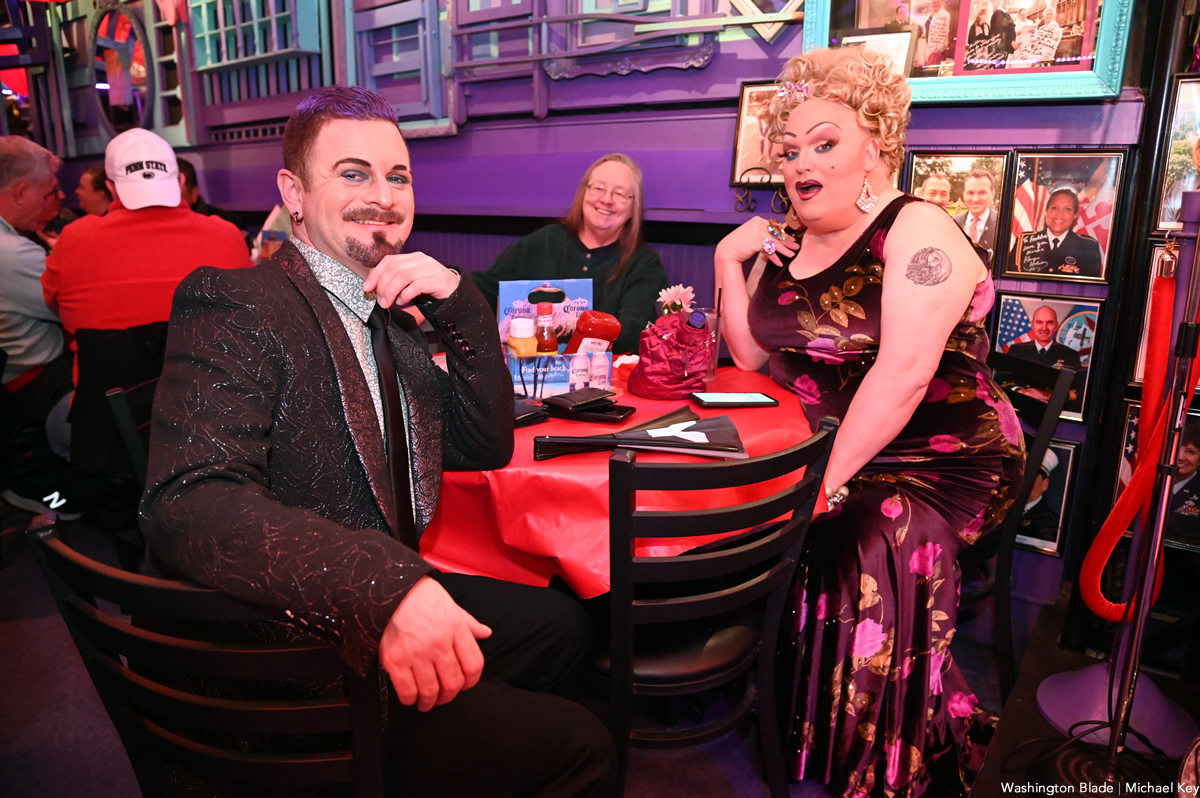 Sunday, March 26
8-10 p.m.
Freddie's Beach Bar
555 23rd Street S
Arlington, Va.
Facebook
AGLA and Go Gay DC present a drag show for charity at Freddie's Beach Bar on Sunday.
PHOTOS: Freddie's Follies 20th
Arlington drag show celebrates milestone
Freddie's Follies had a 20th anniversary show at Freddie's Beach Bar in Arlington, Va. on Saturday, March 18. Performers included Destiny B. Childs, Monet Dupree, Patti Lovelace, Sasha Adams Sanchez and Ophelia Bottoms.
(Washington Blade photo by Michael Key)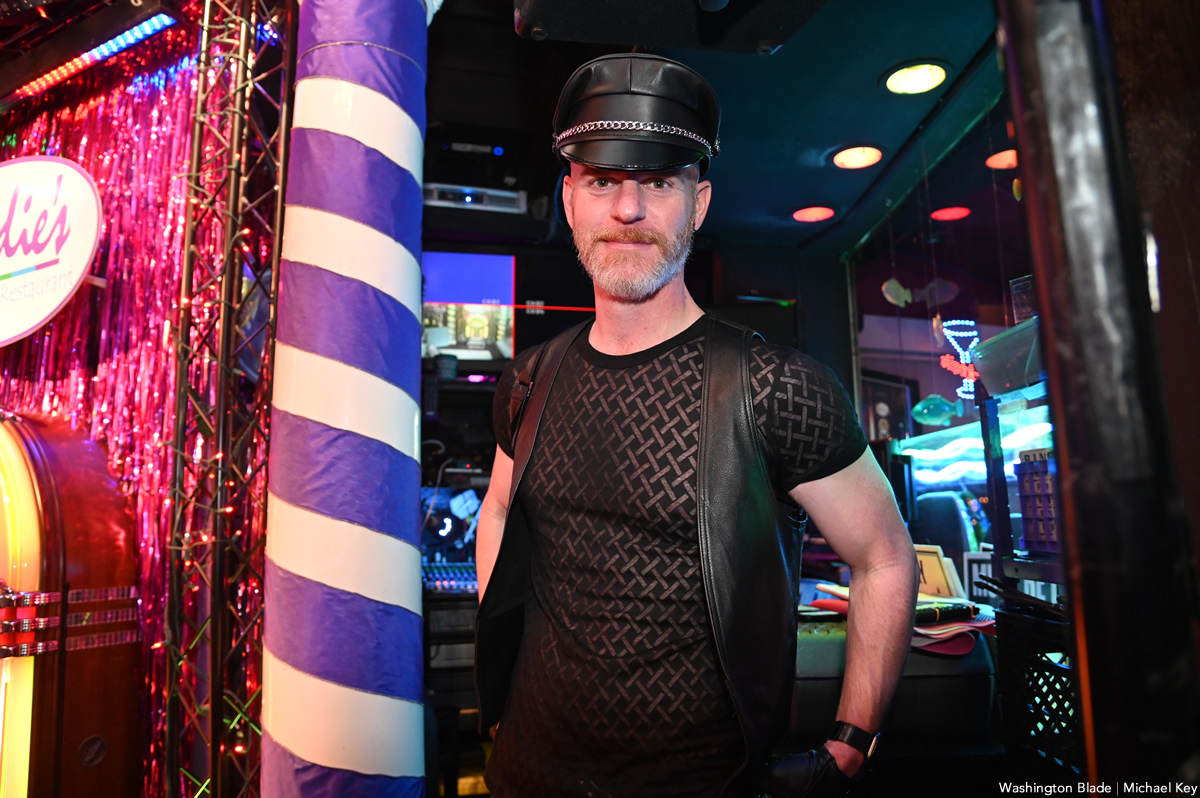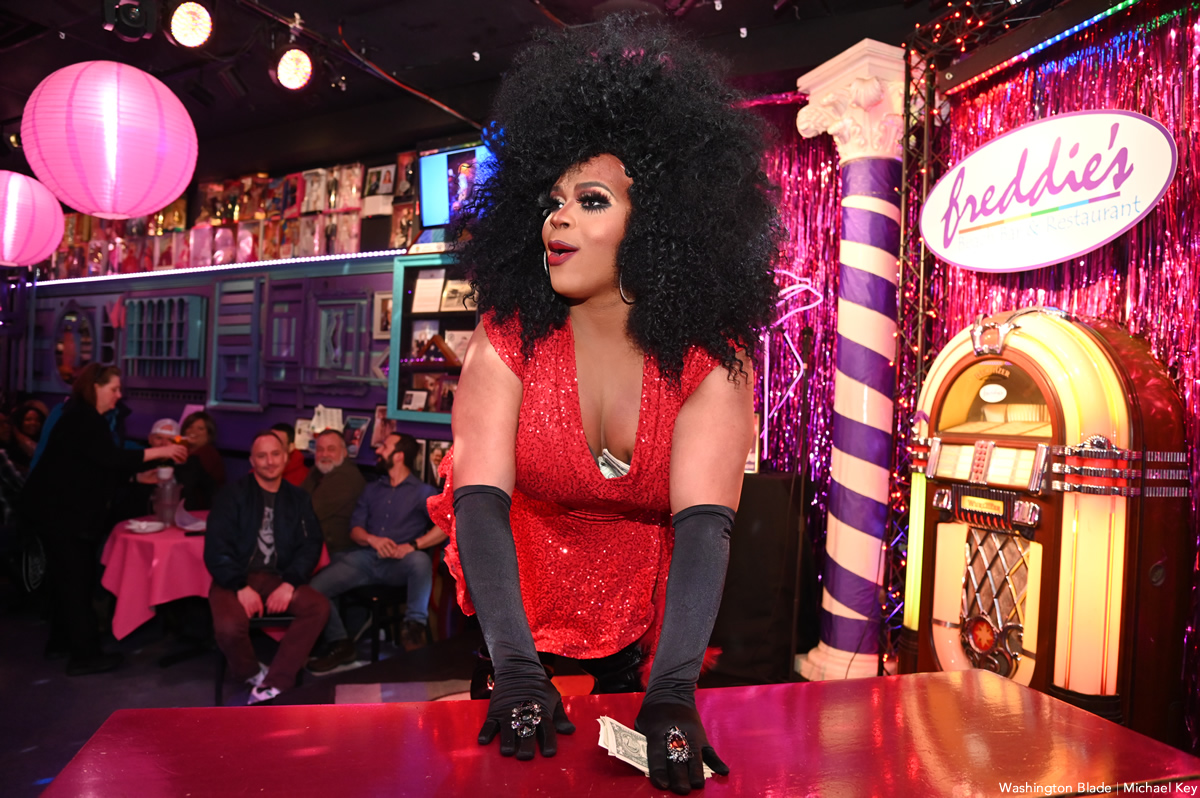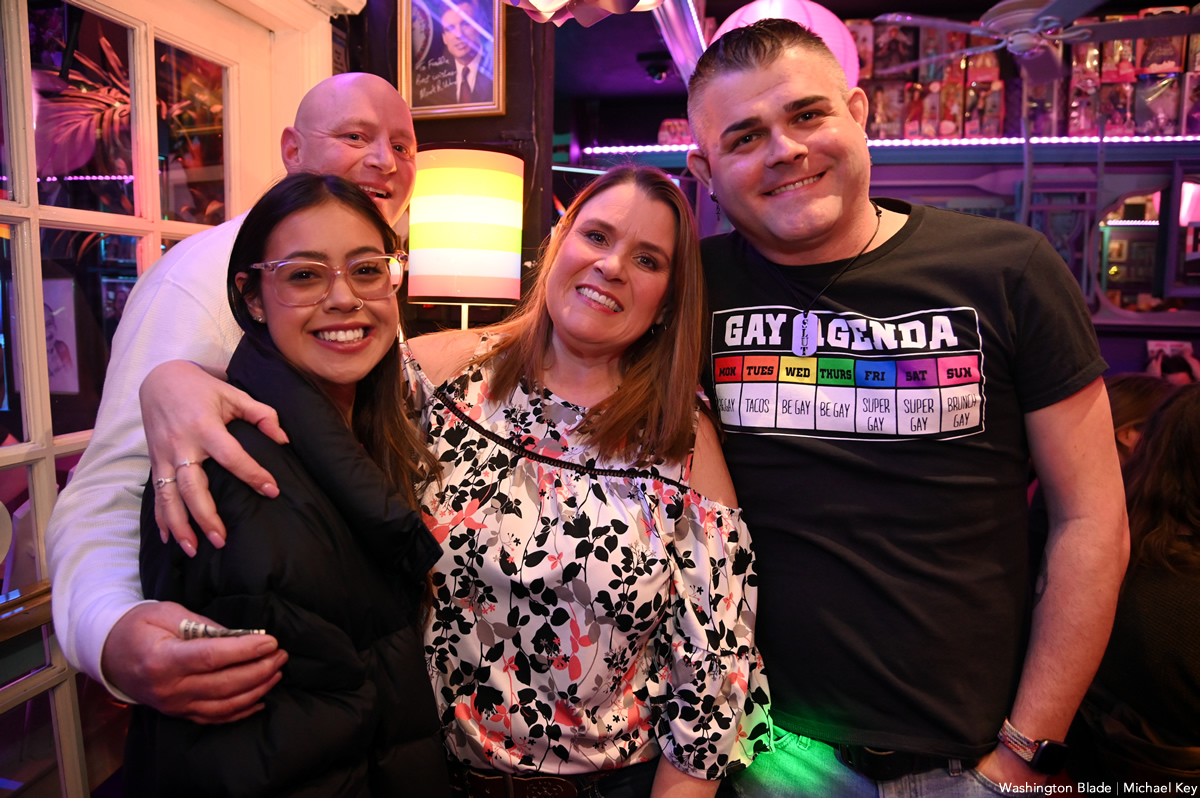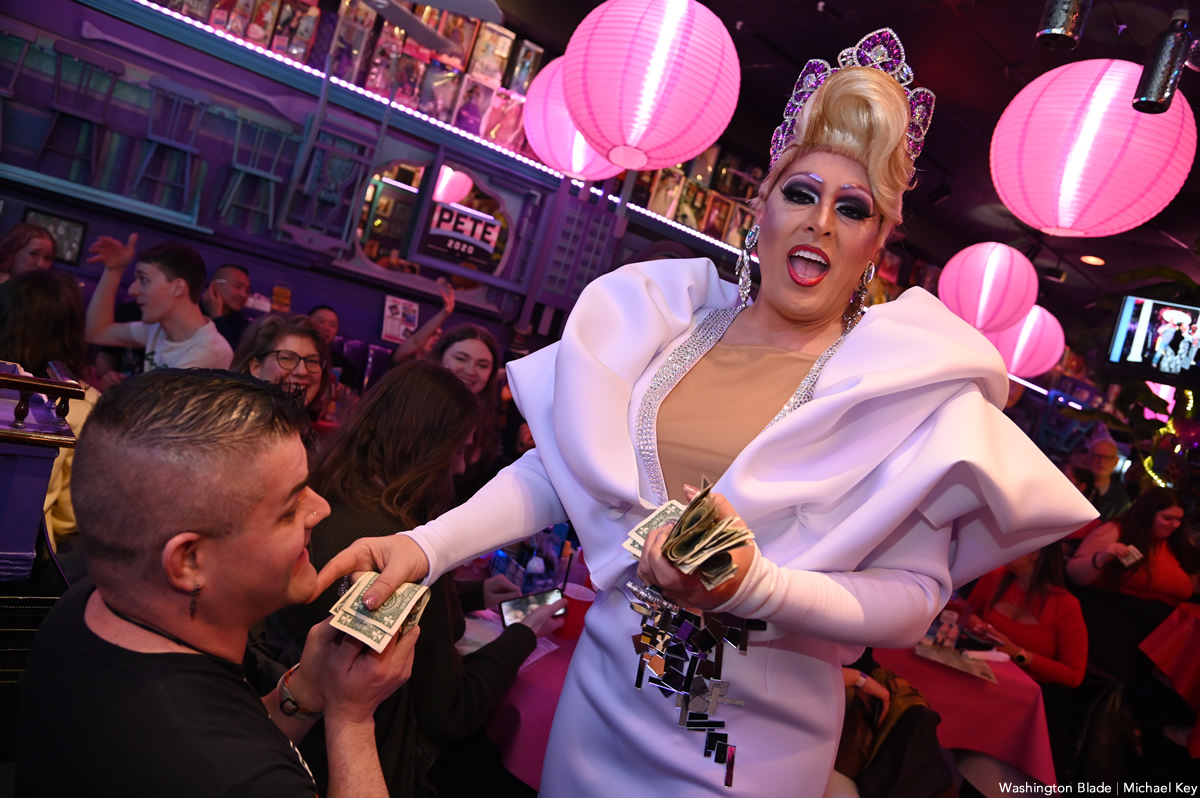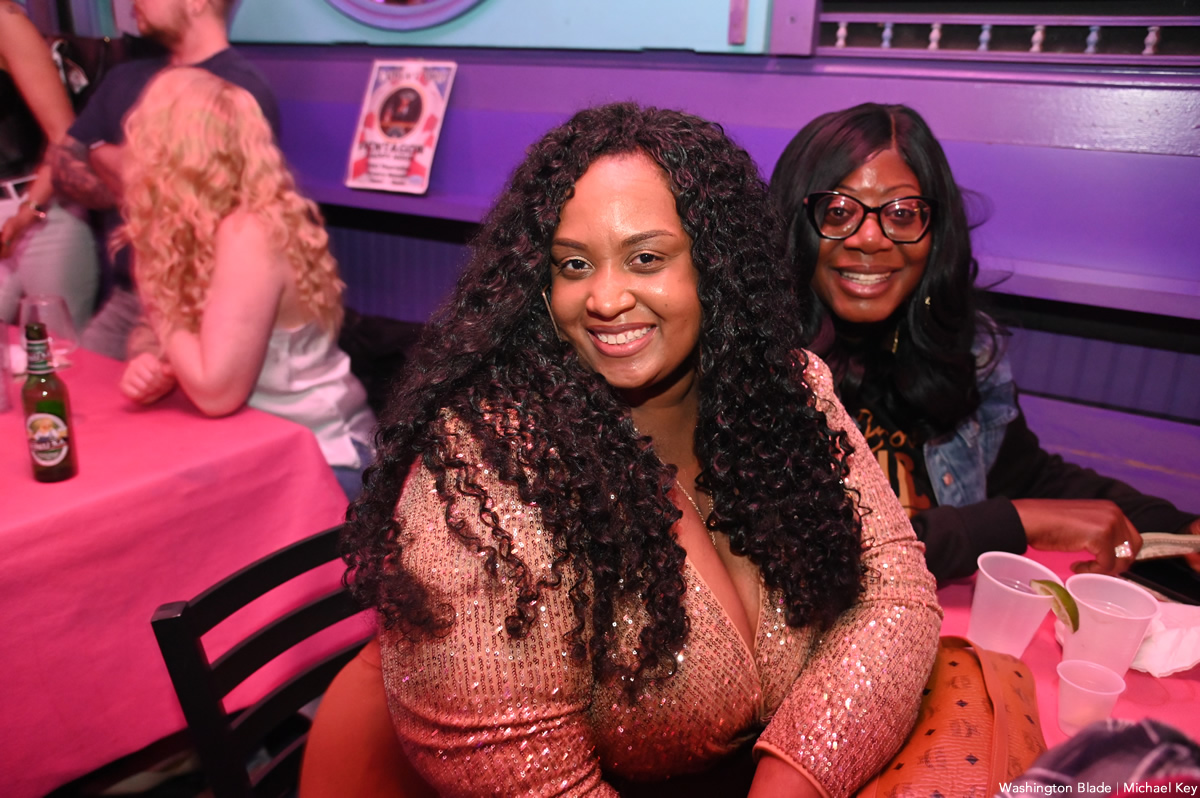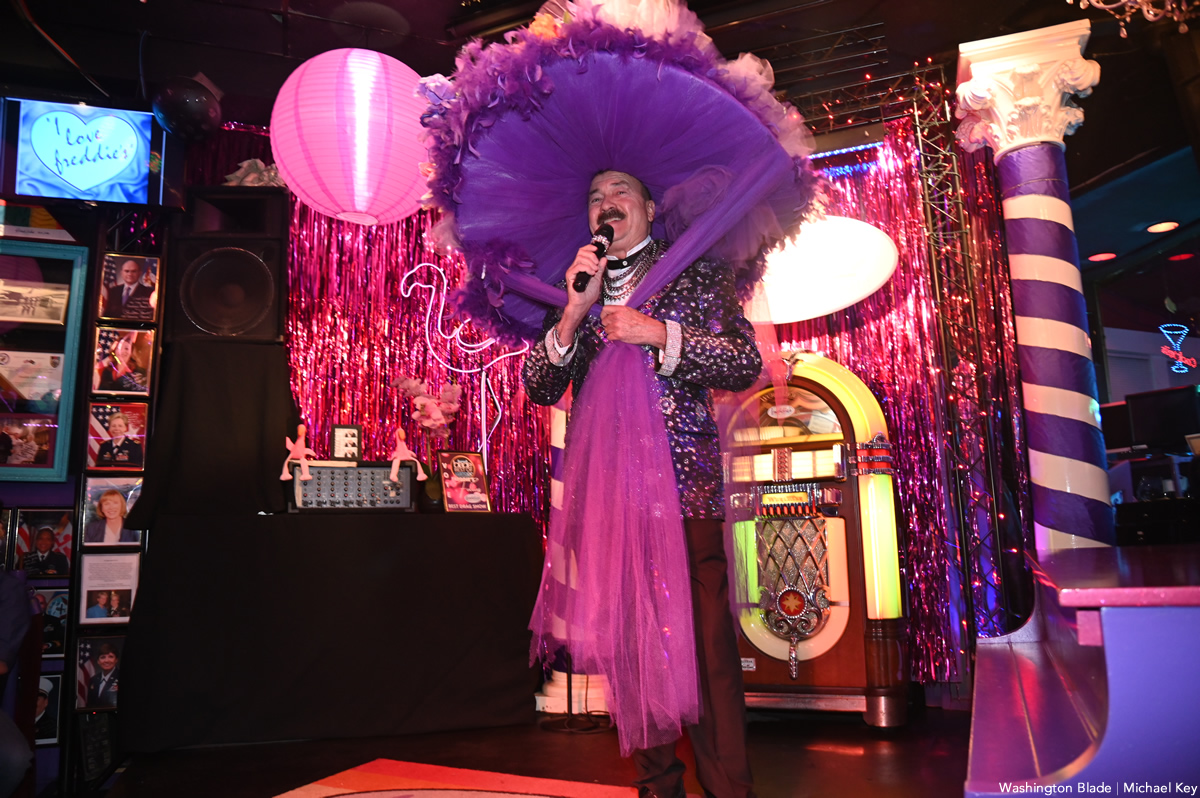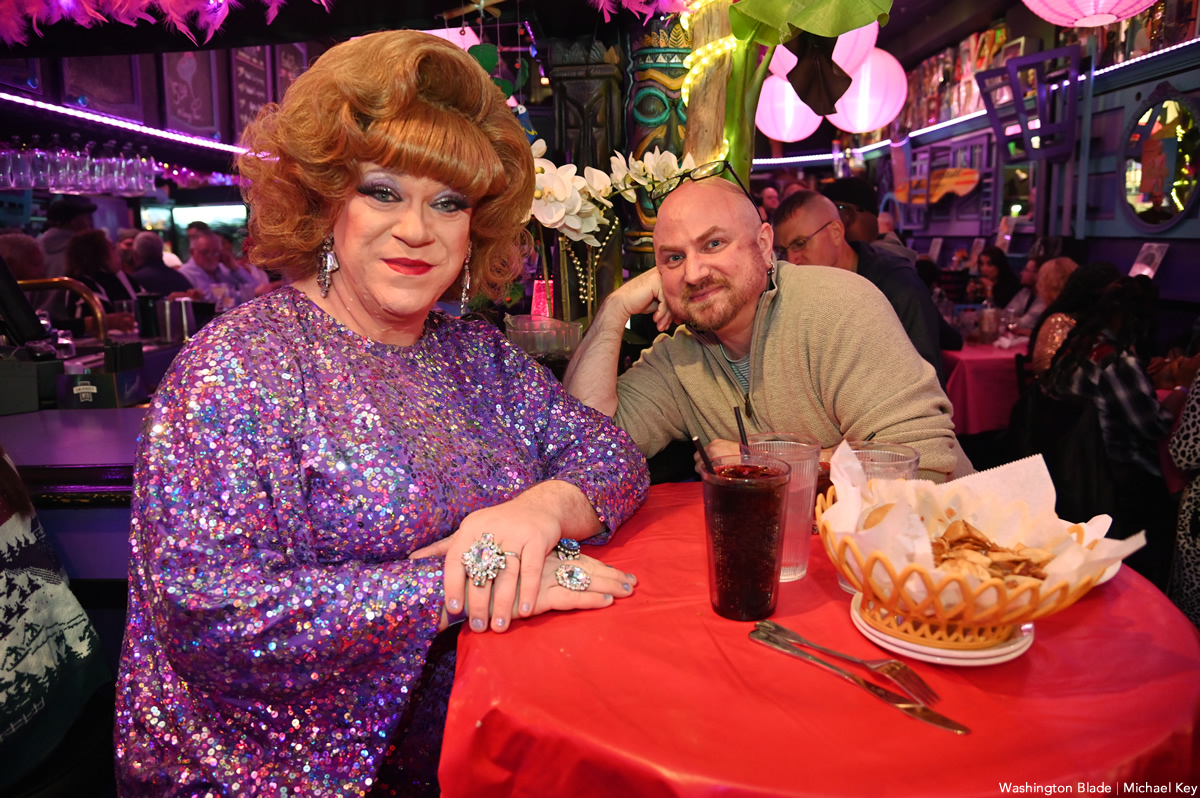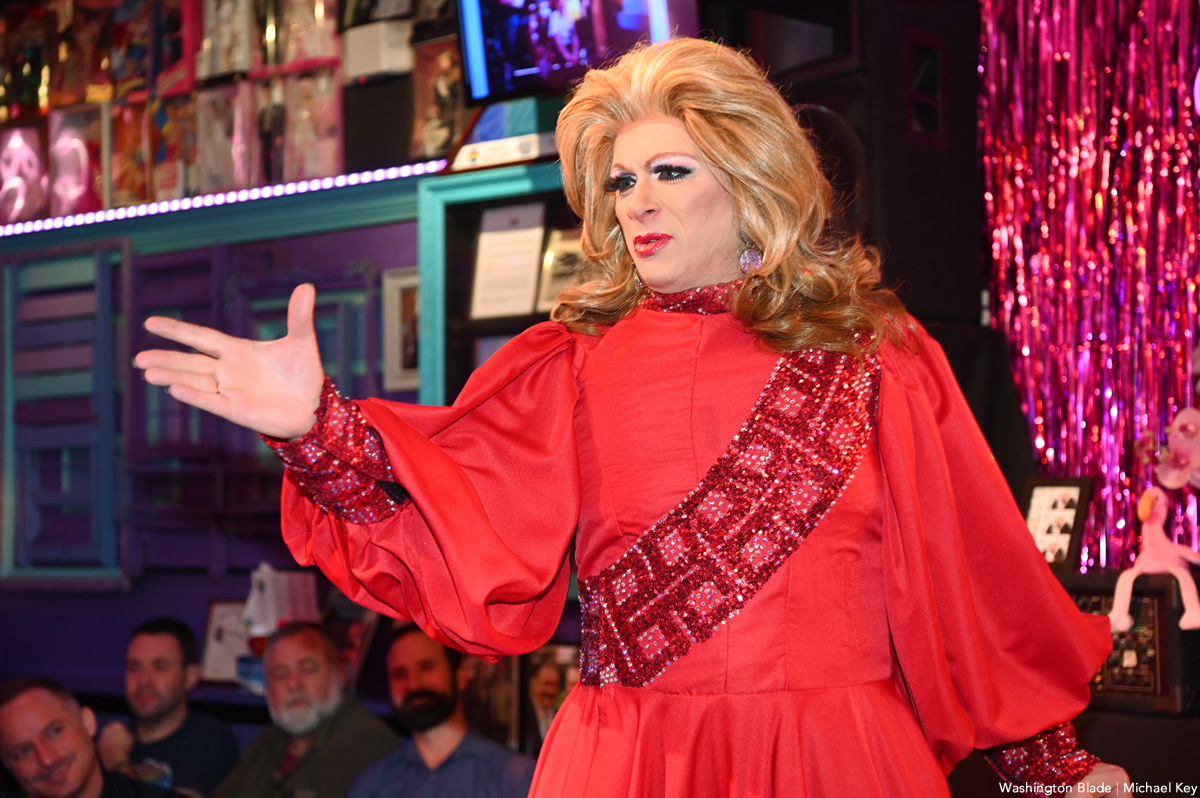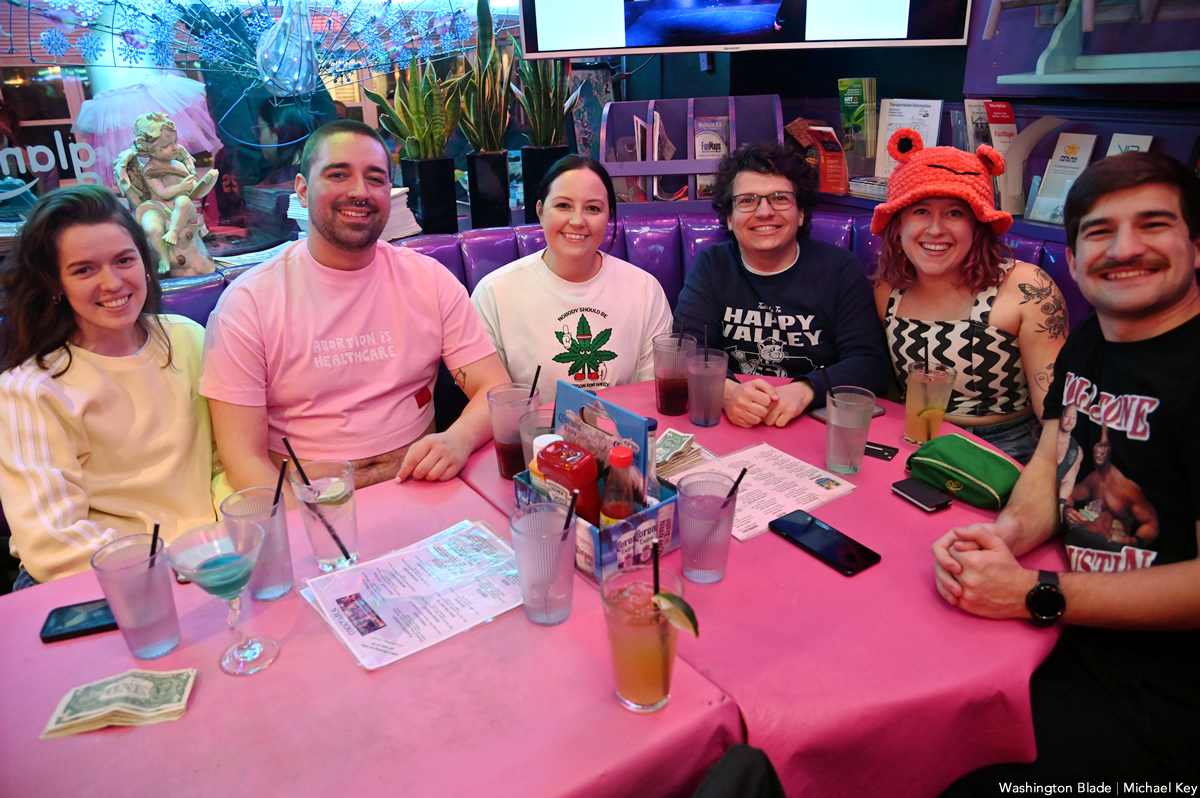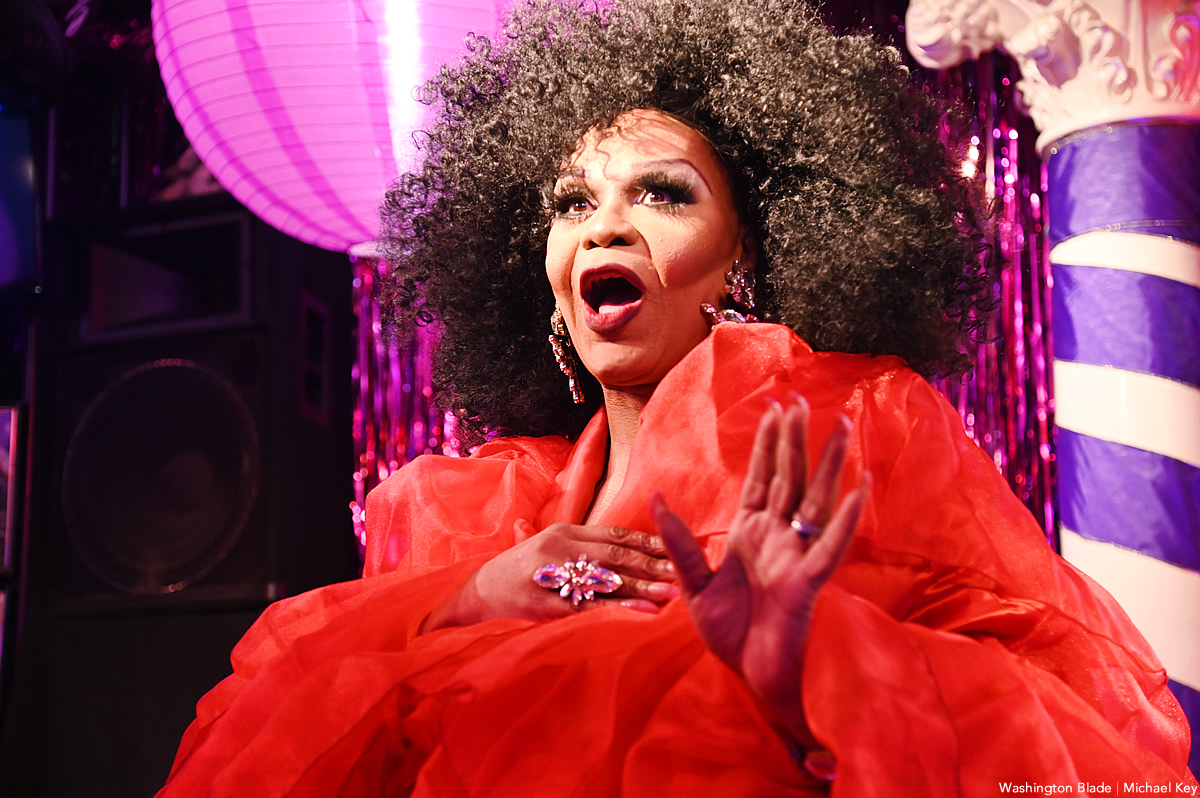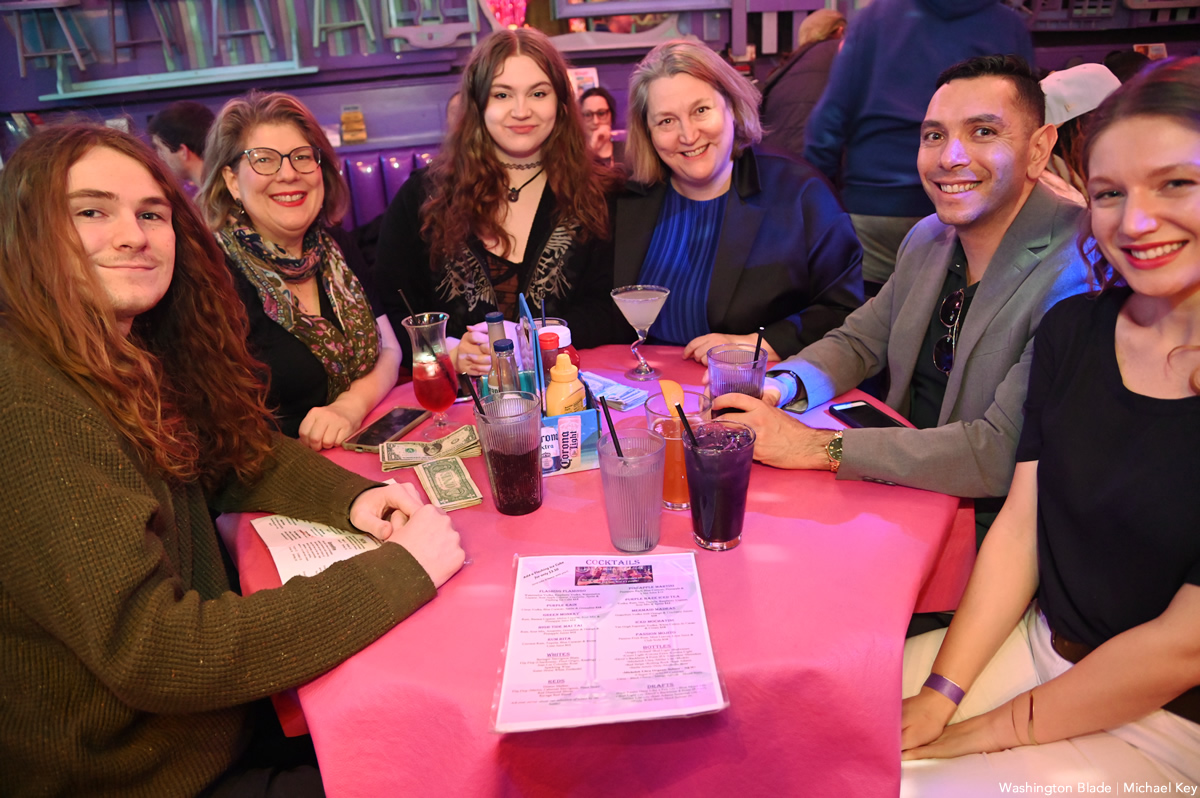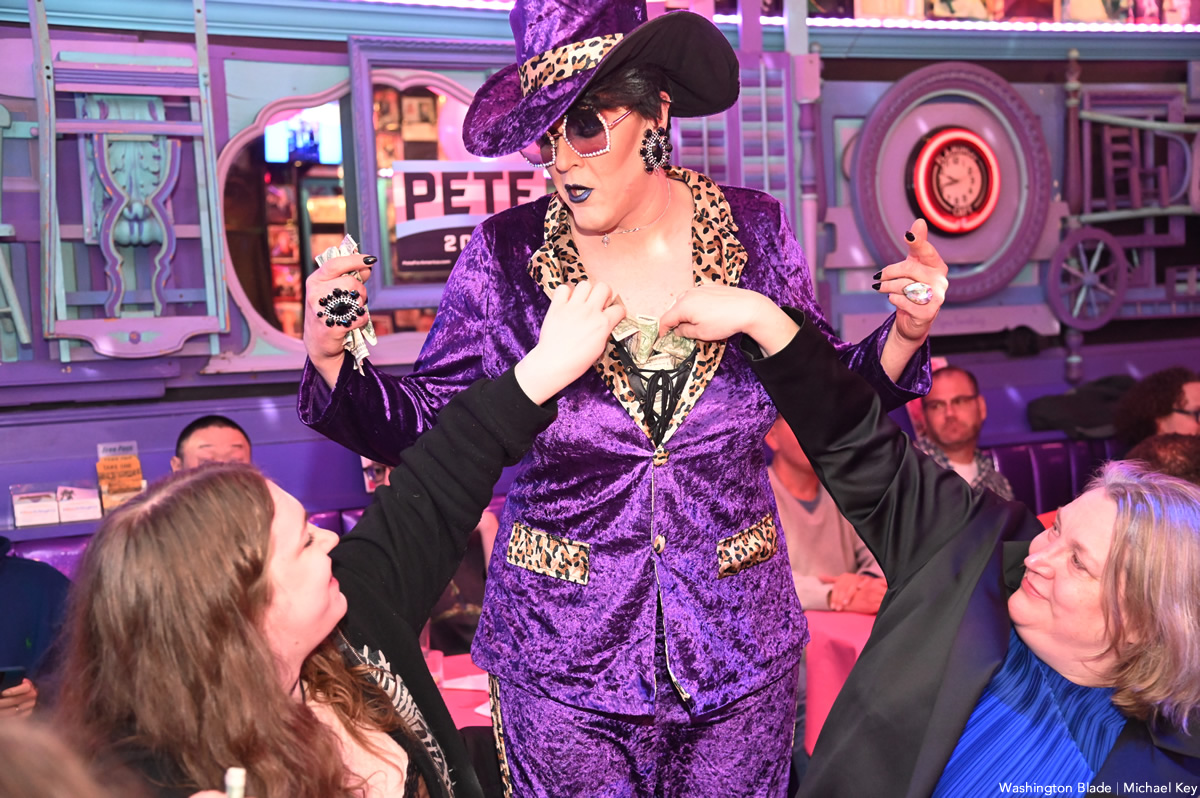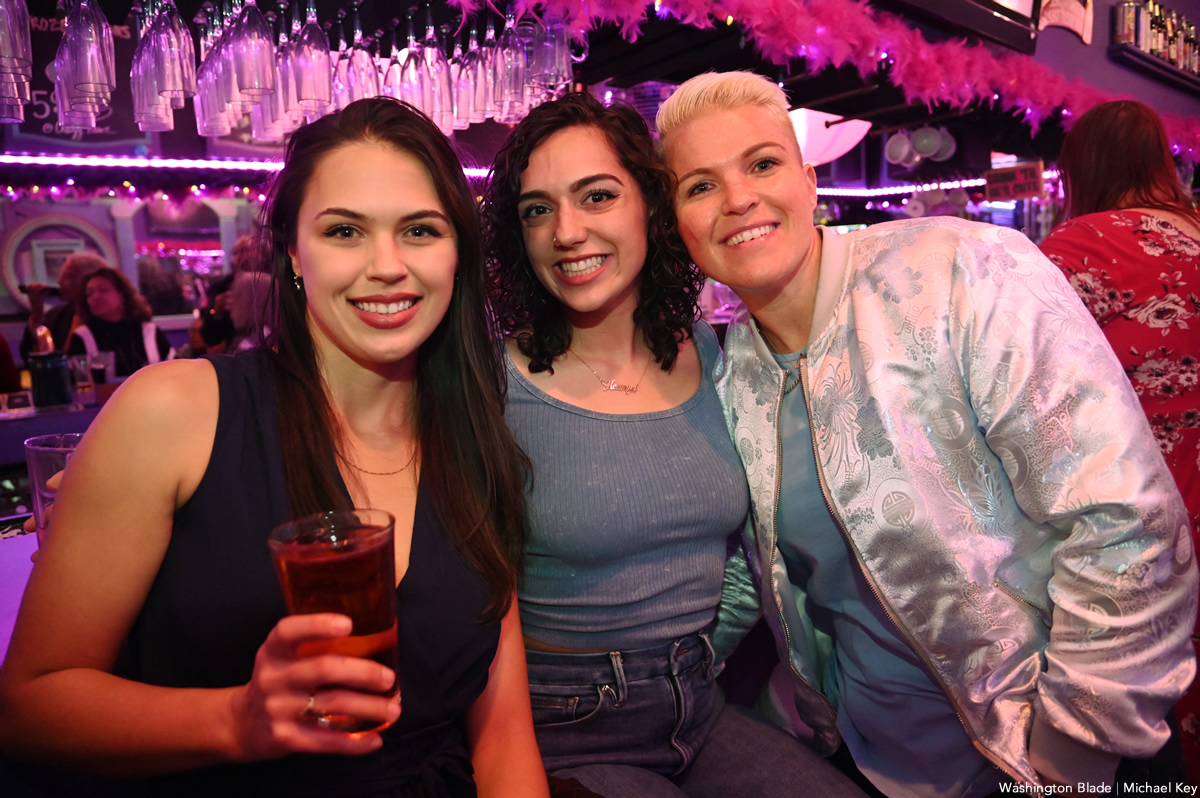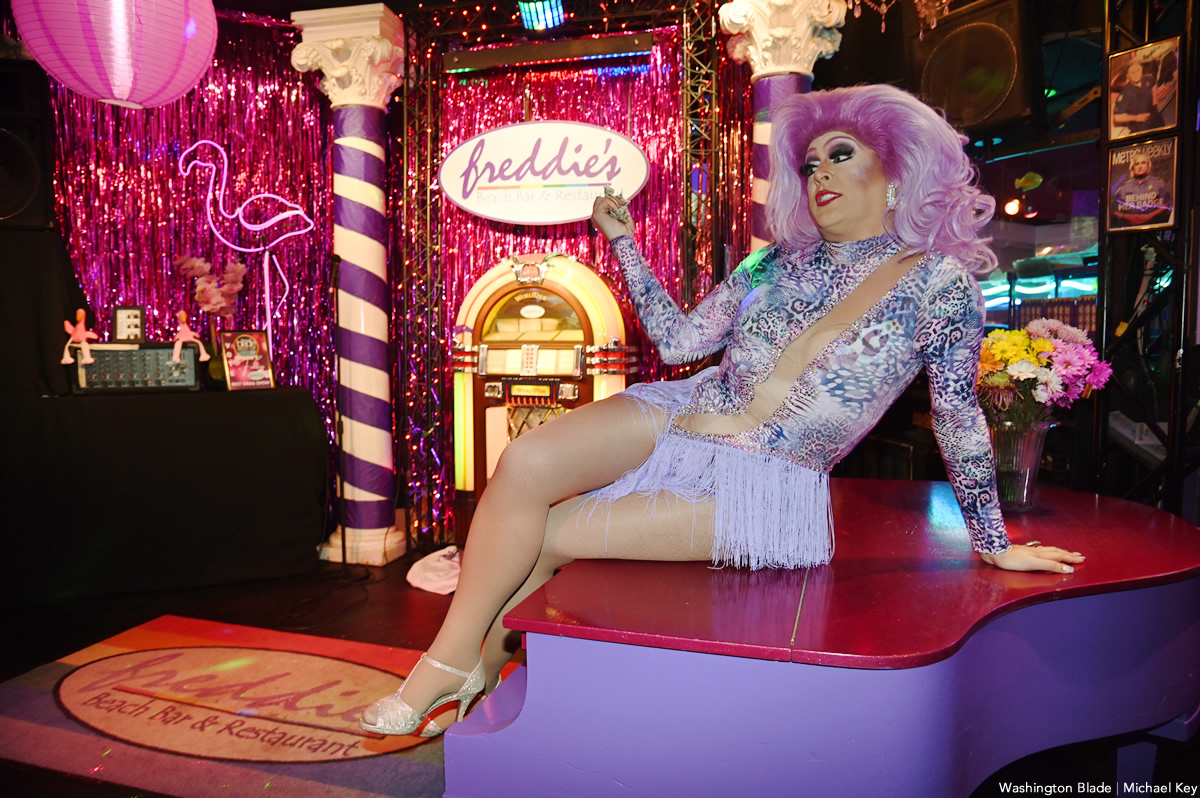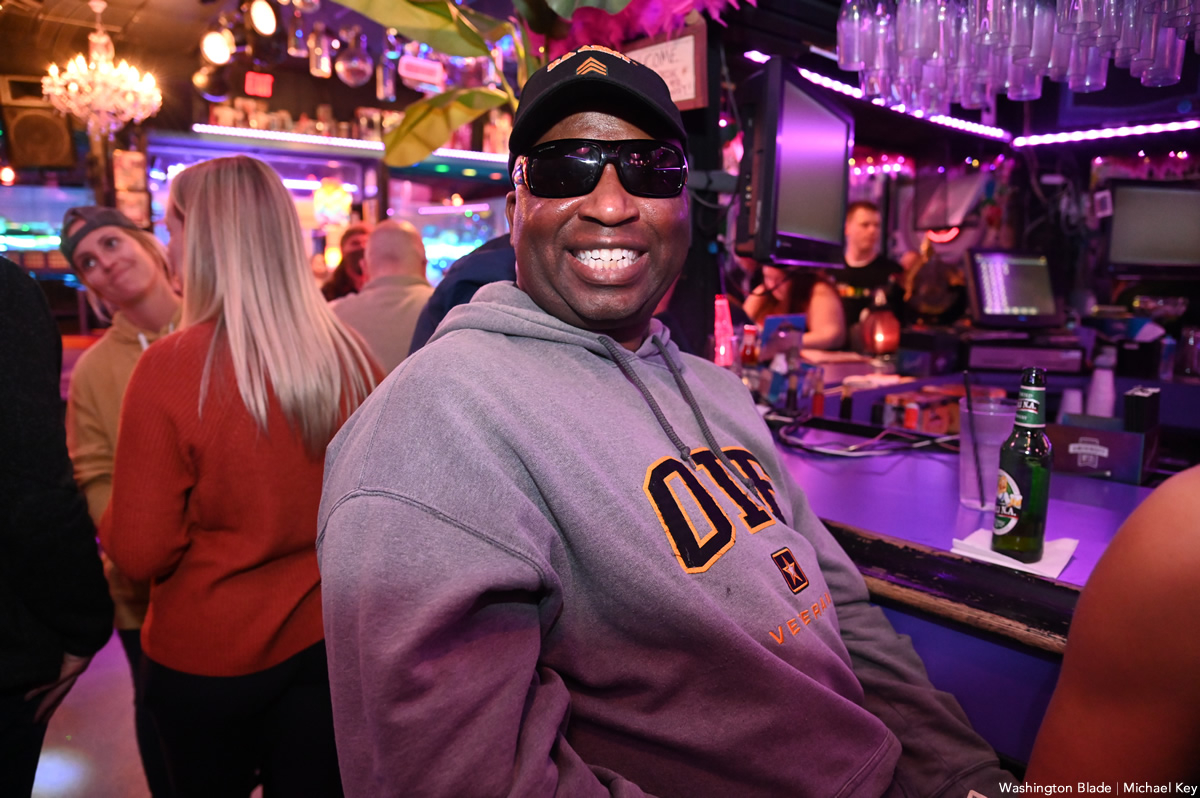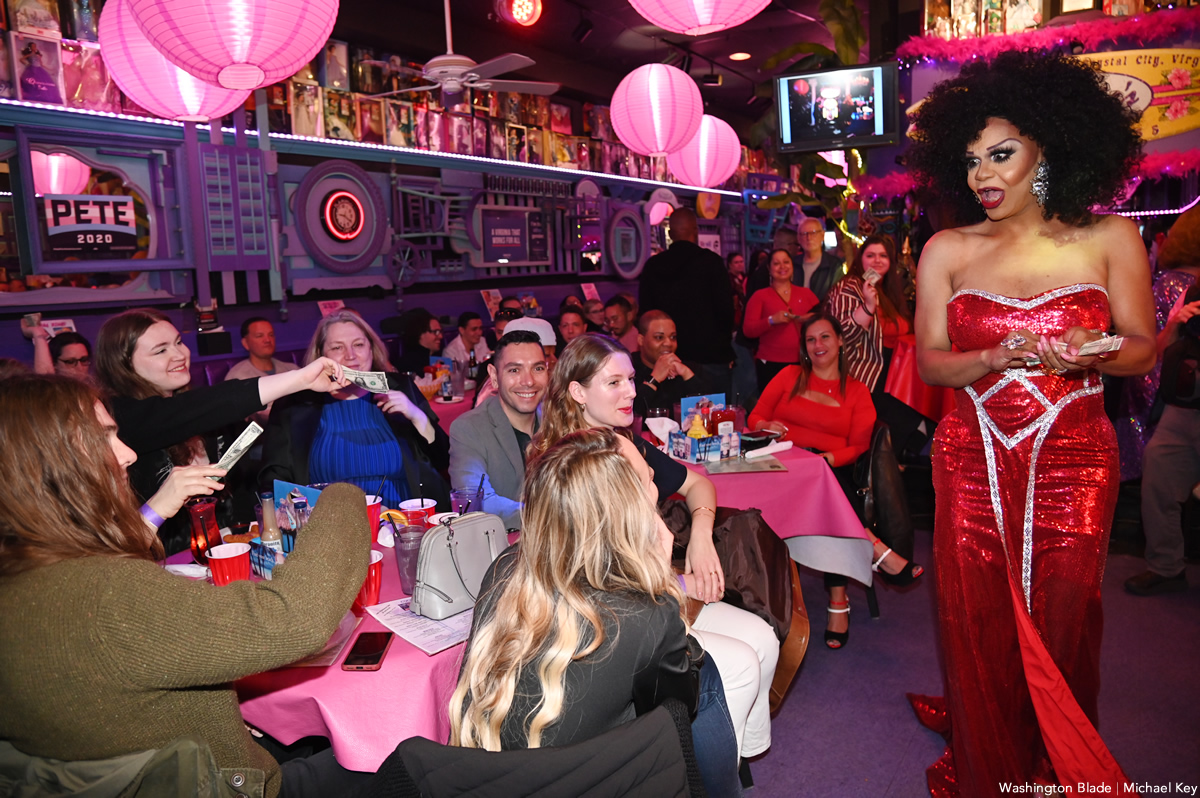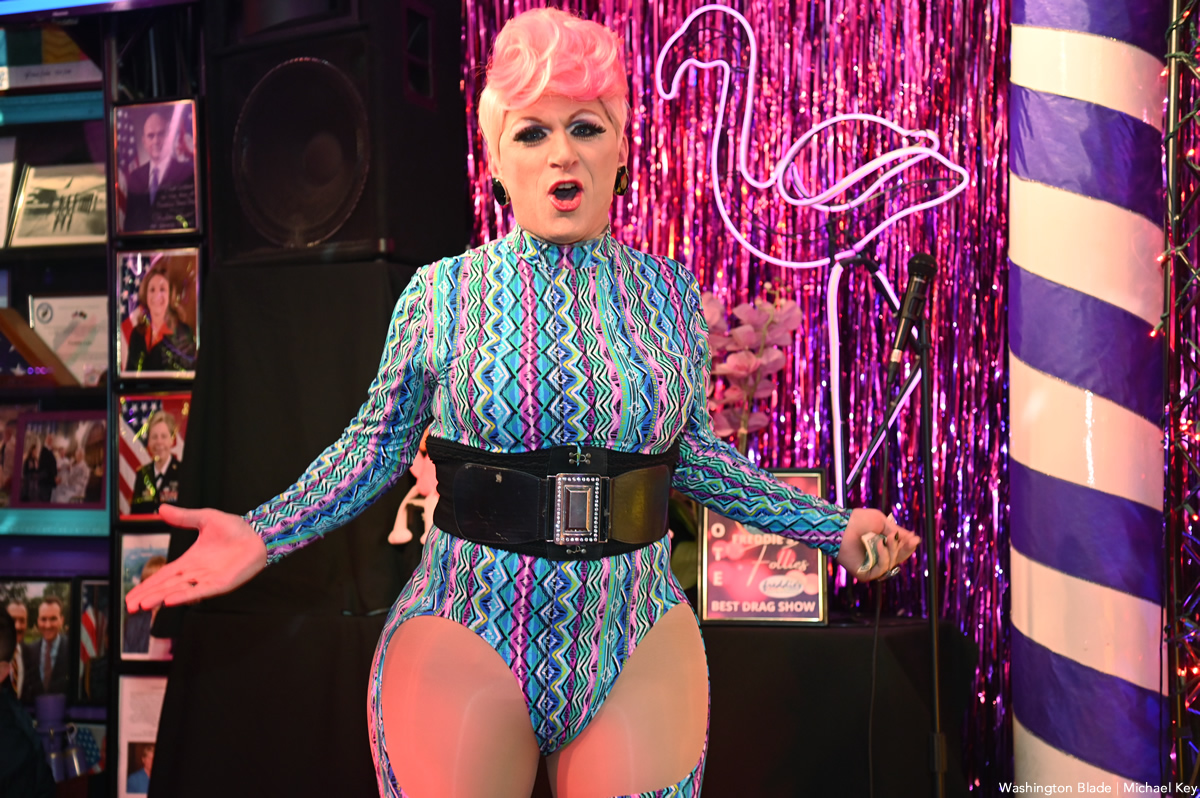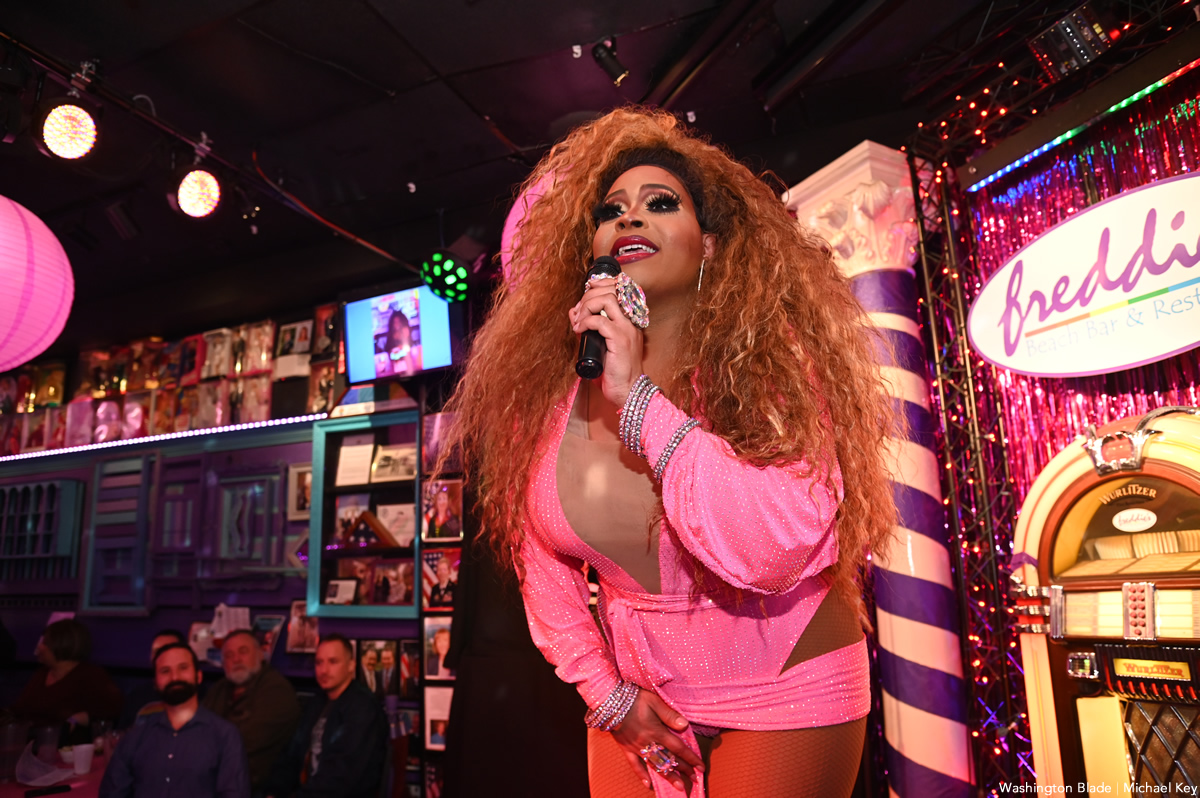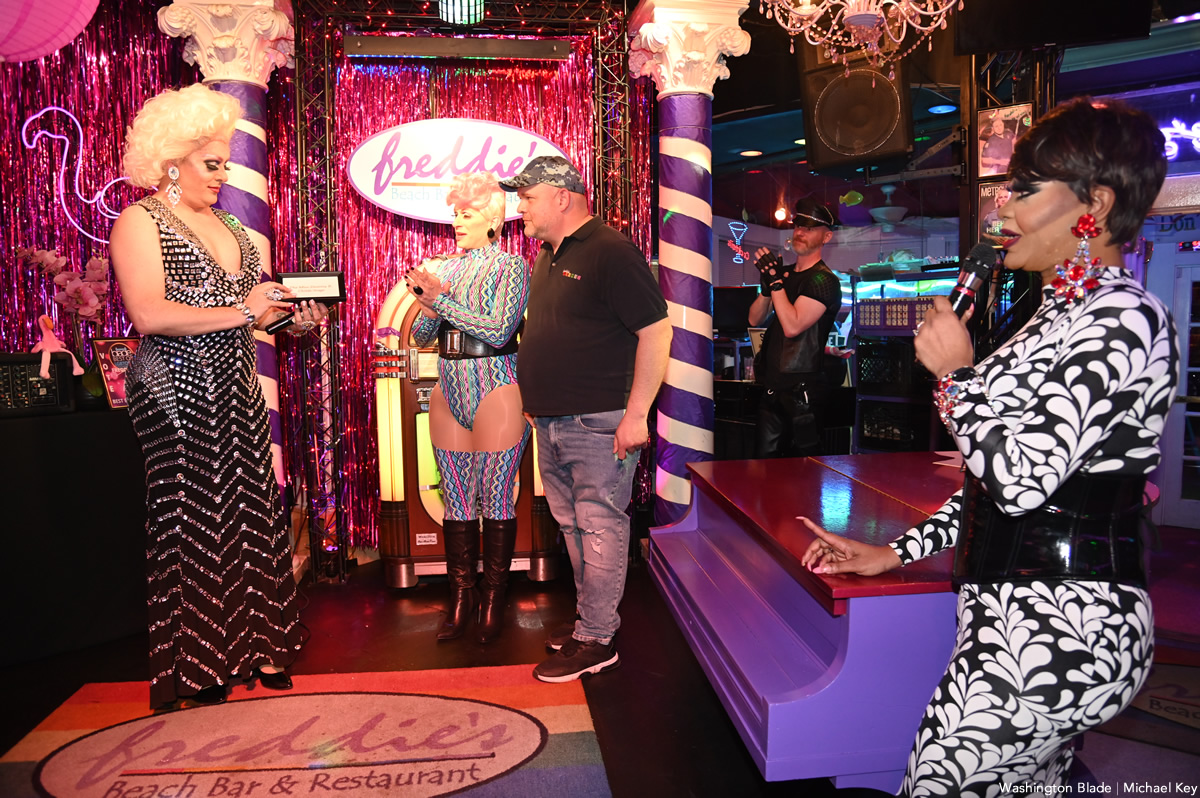 Covering Freddie's Follies 20th Anniversary for @WashBlade . @DestinyBChilds performing: pic.twitter.com/urpHgiMZ05

— Michael Patrick Key (@MichaelKeyWB) March 19, 2023
PHOTOS: The Little Gay Pub opening night
New LGBTQ venue opens in Logan Circle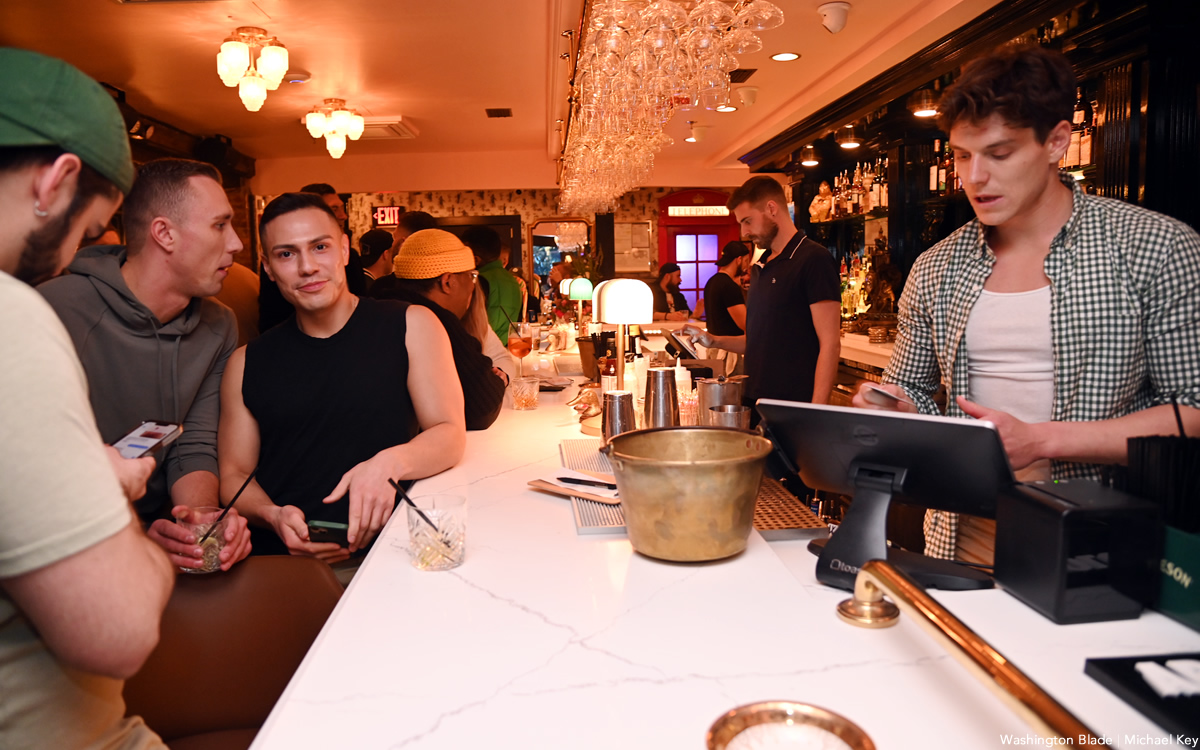 D.C.'s newest LGBTQ venue The Little Gay Pub (1100 P Street, N.W.) had a soft opening on Friday, March 17.
(Washington Blade photos by Michael Key)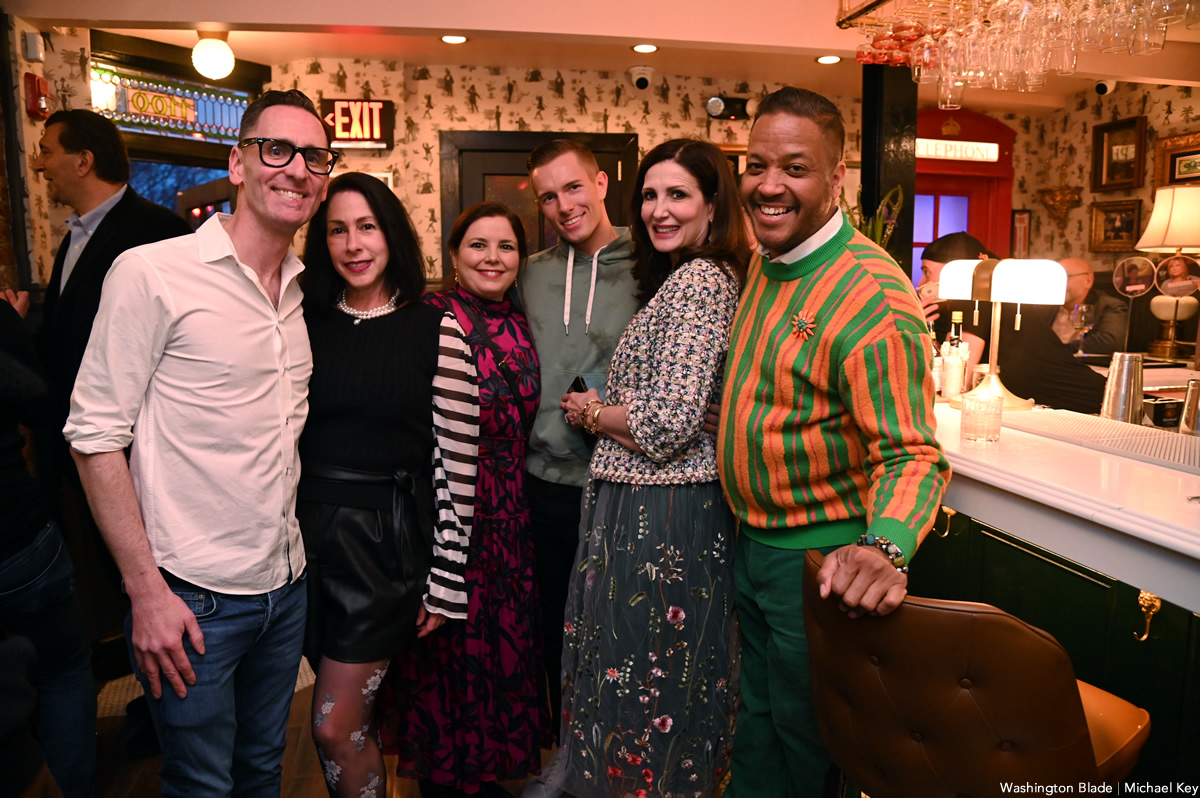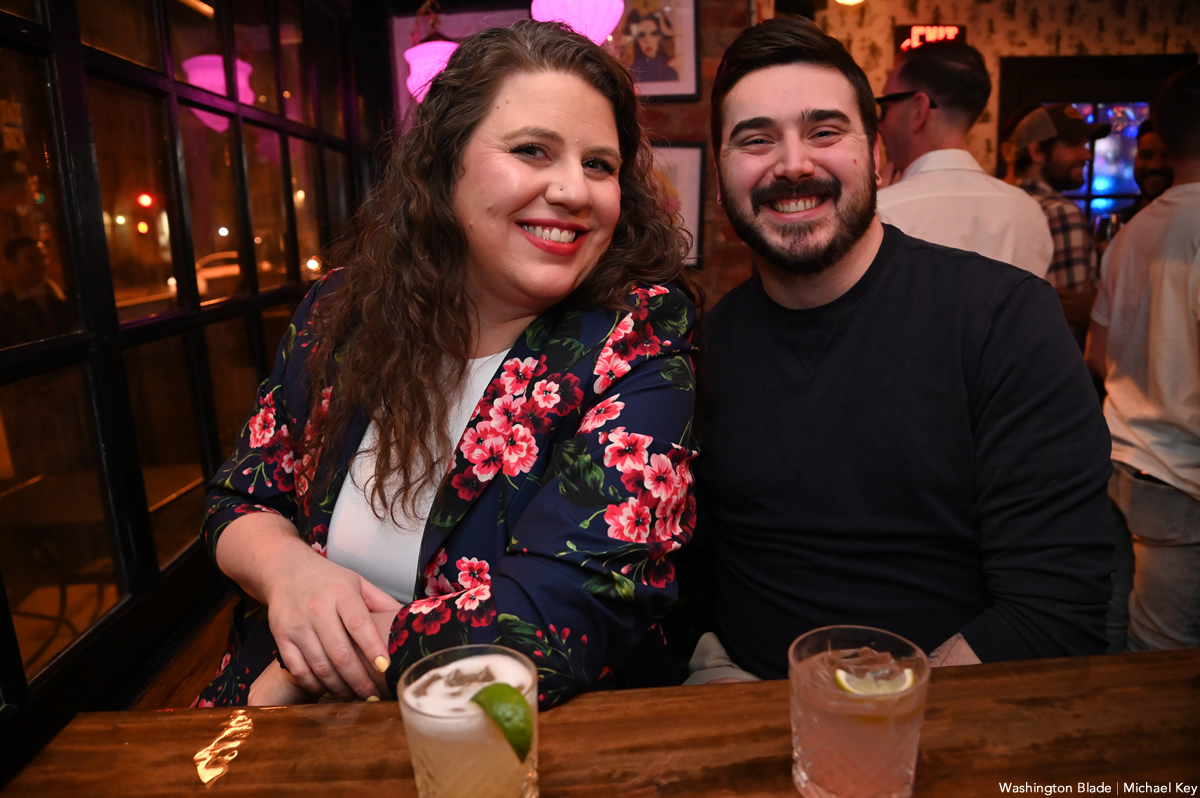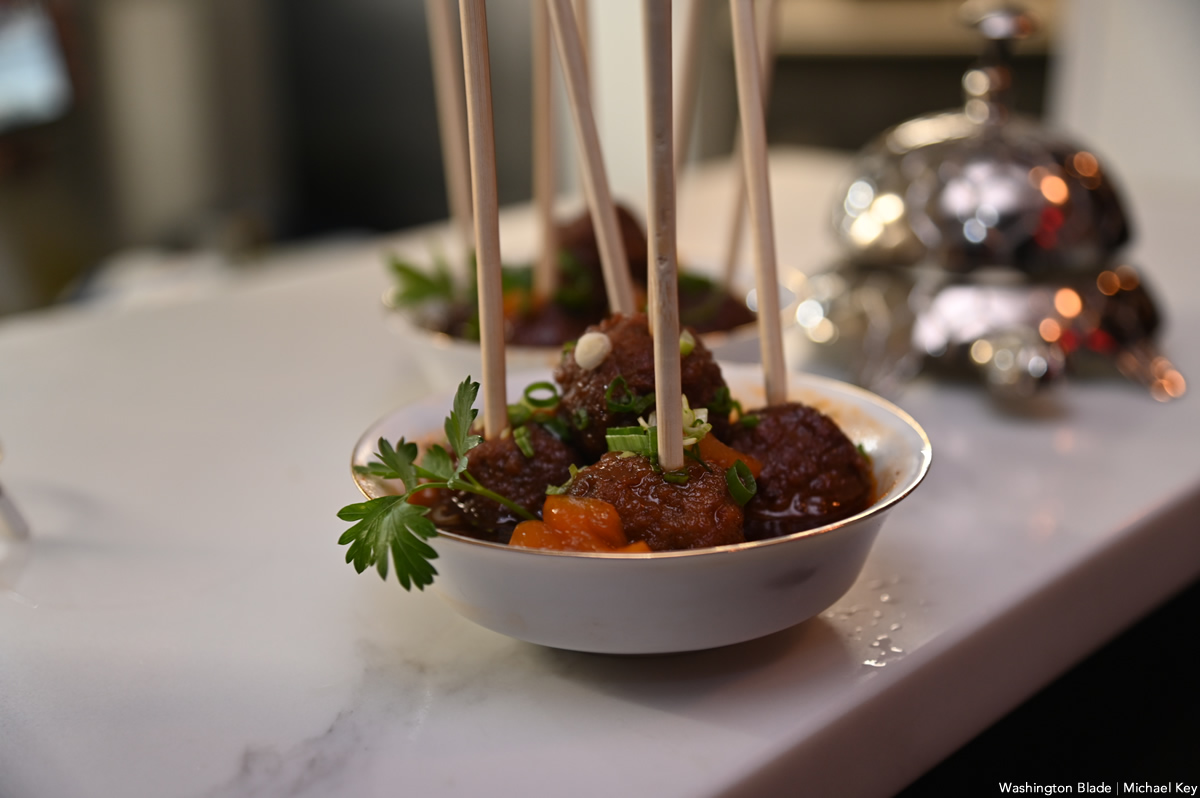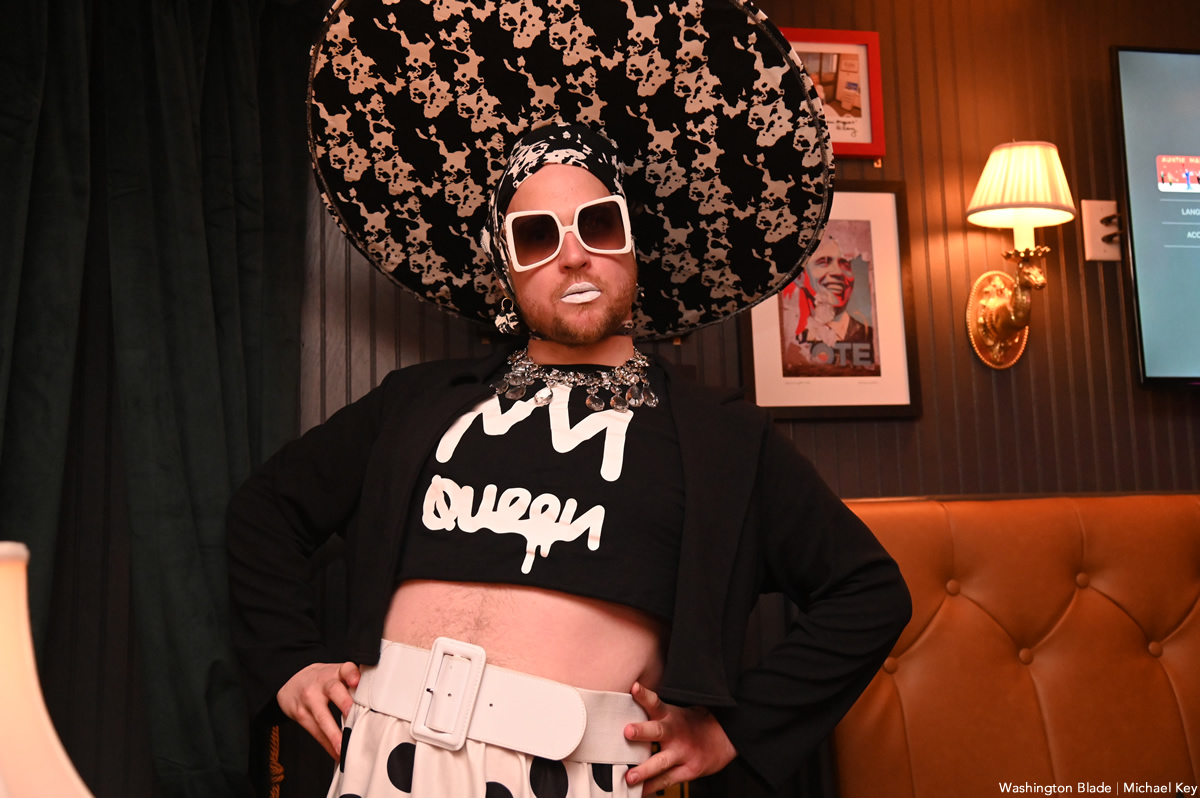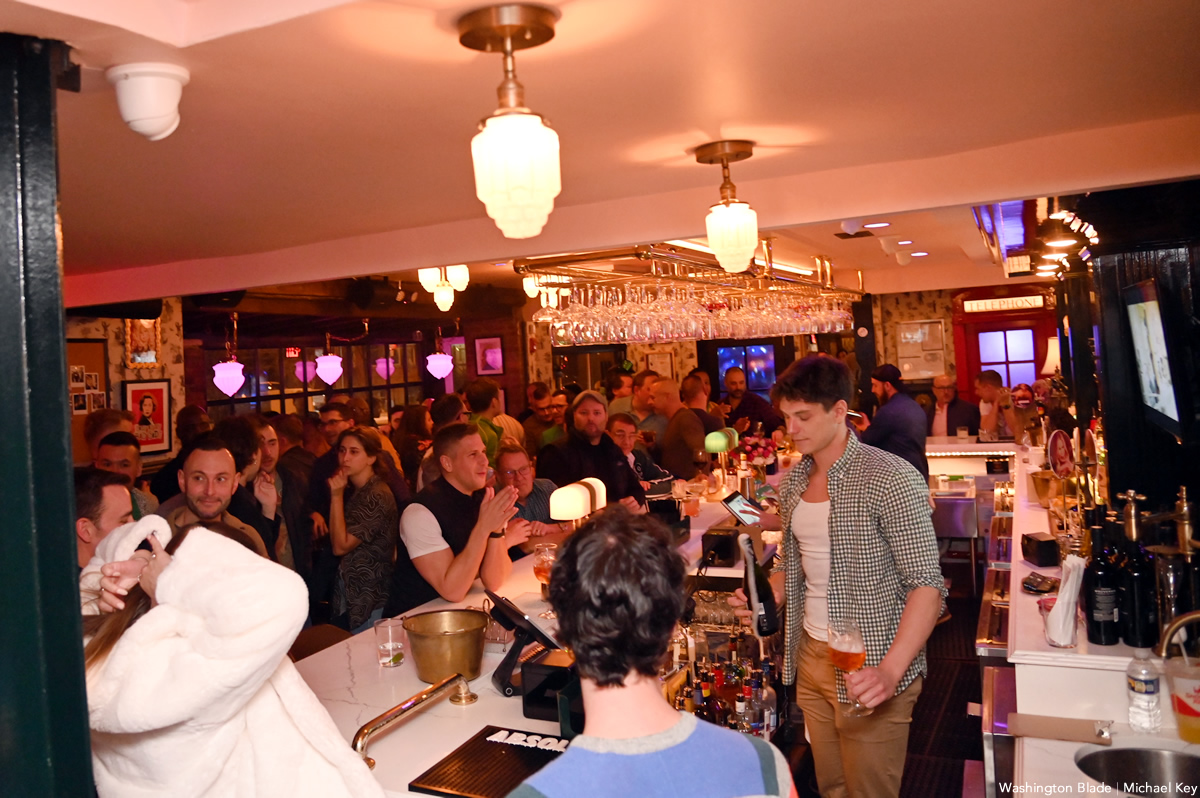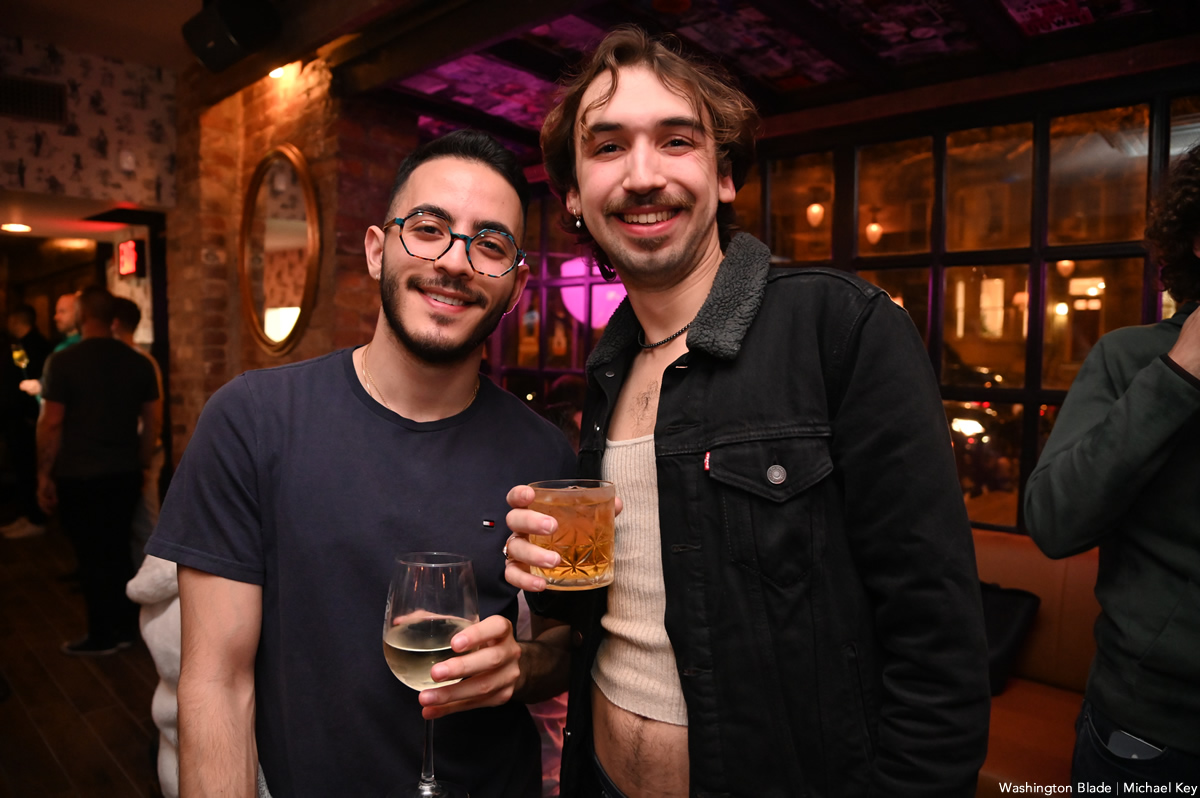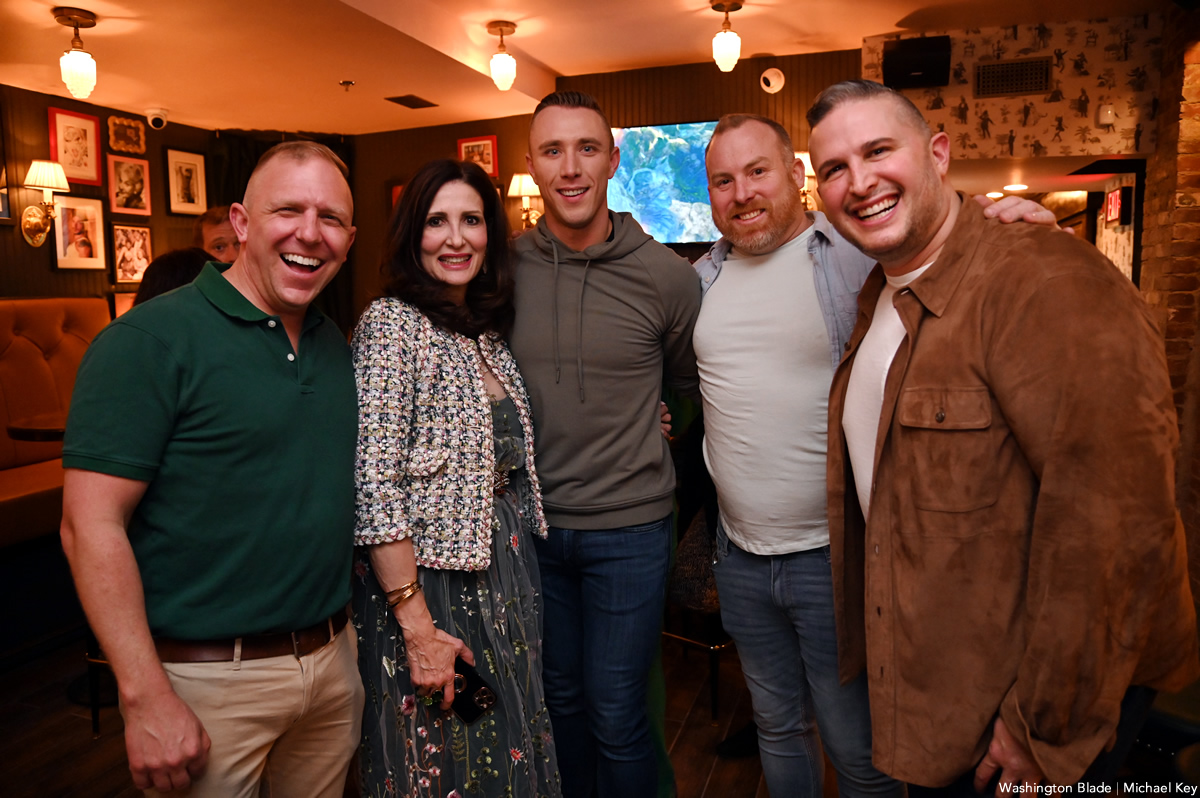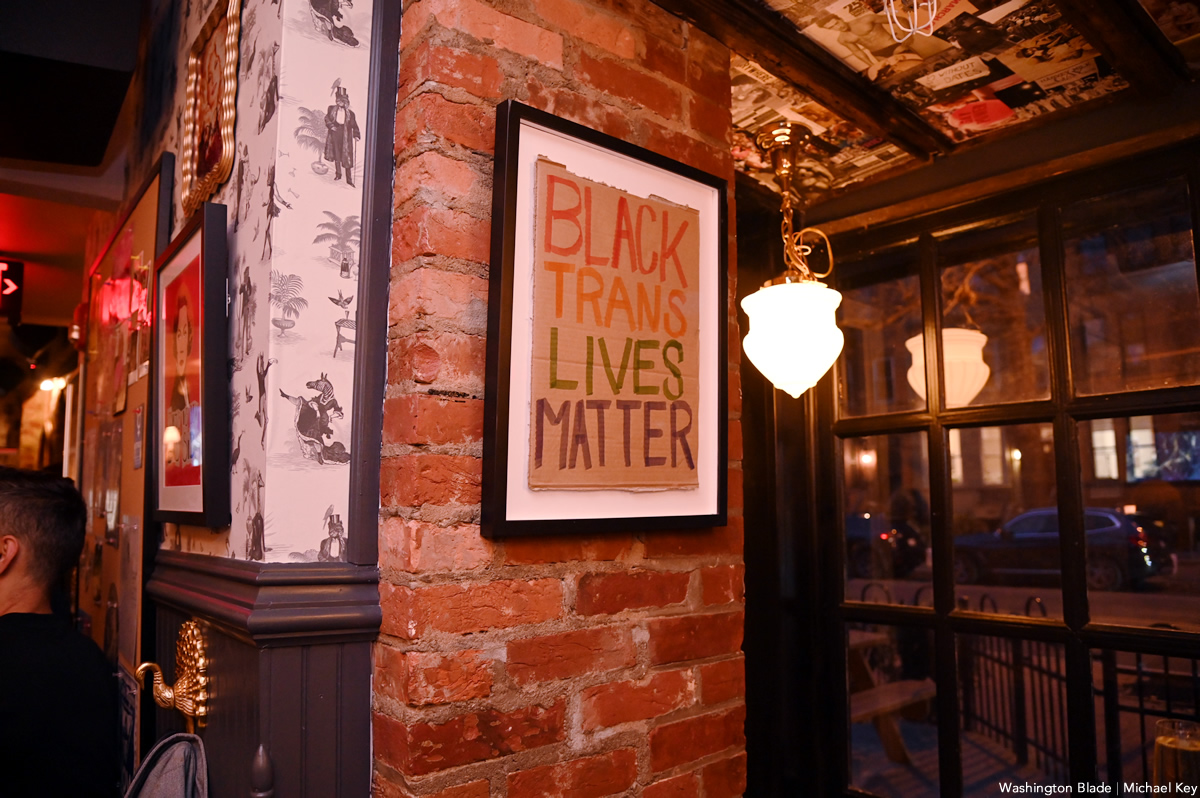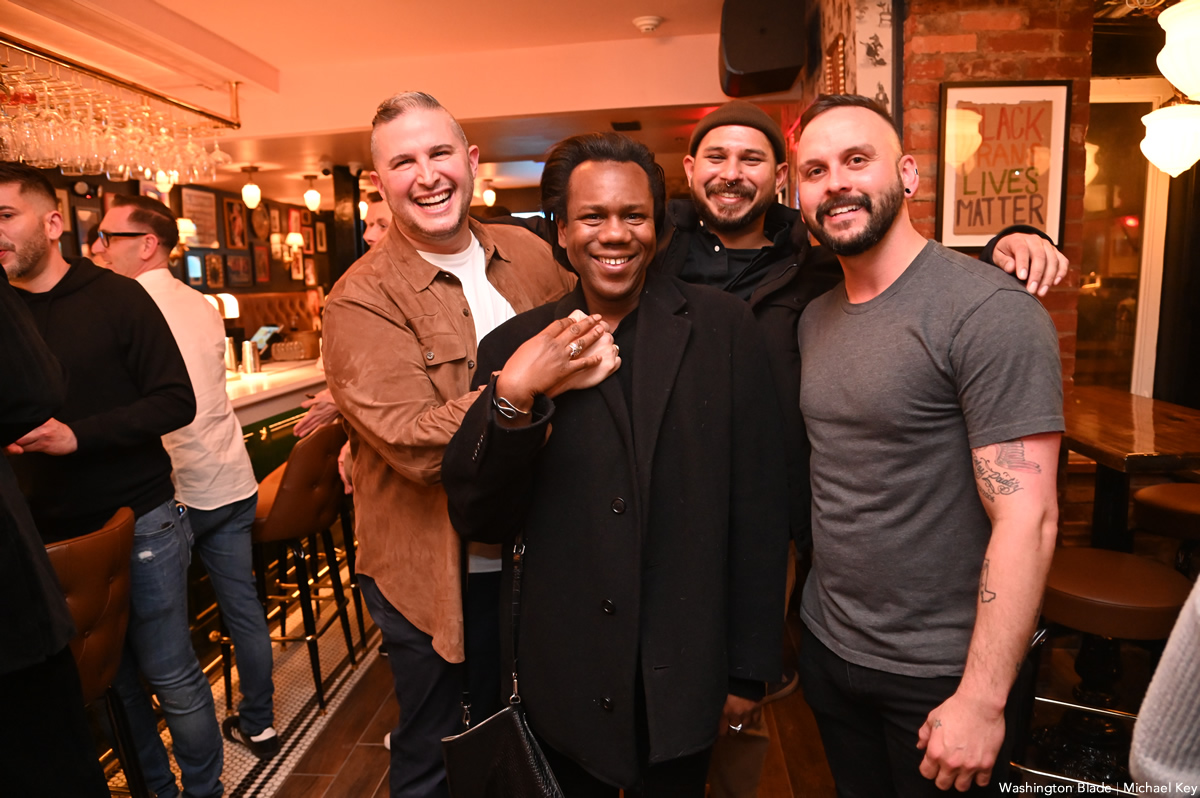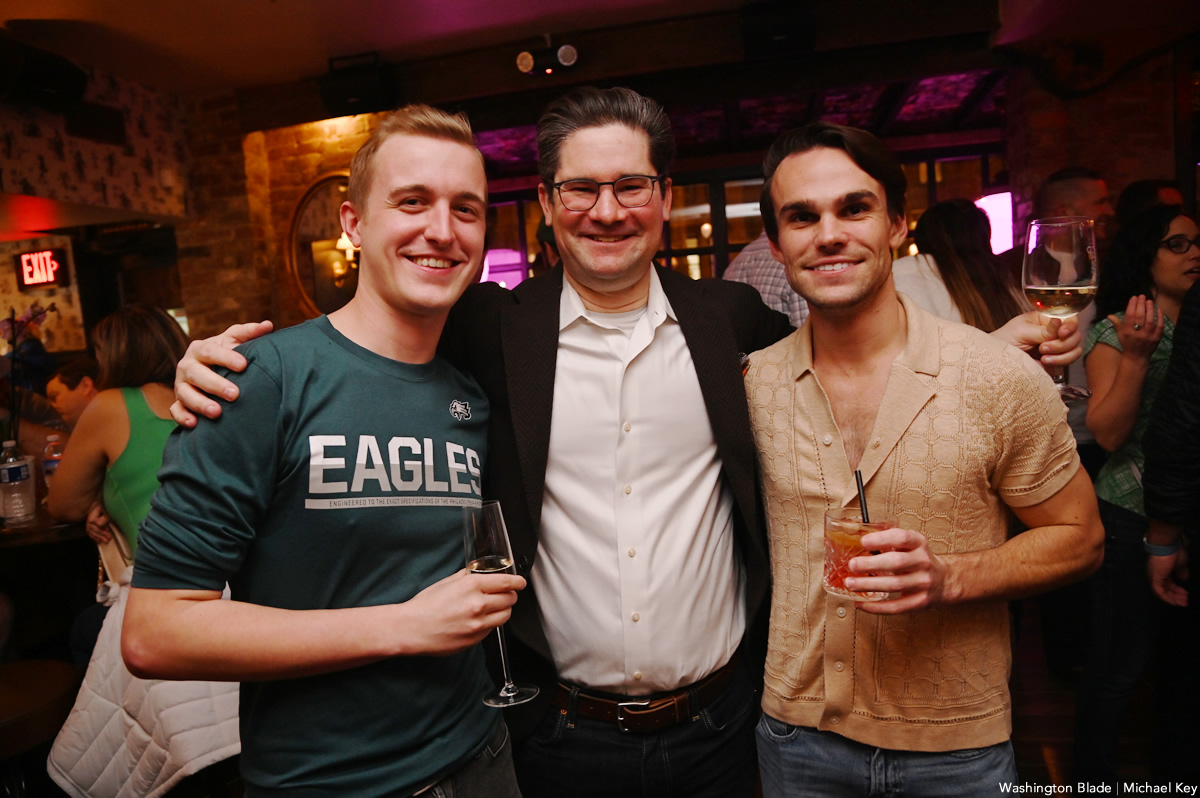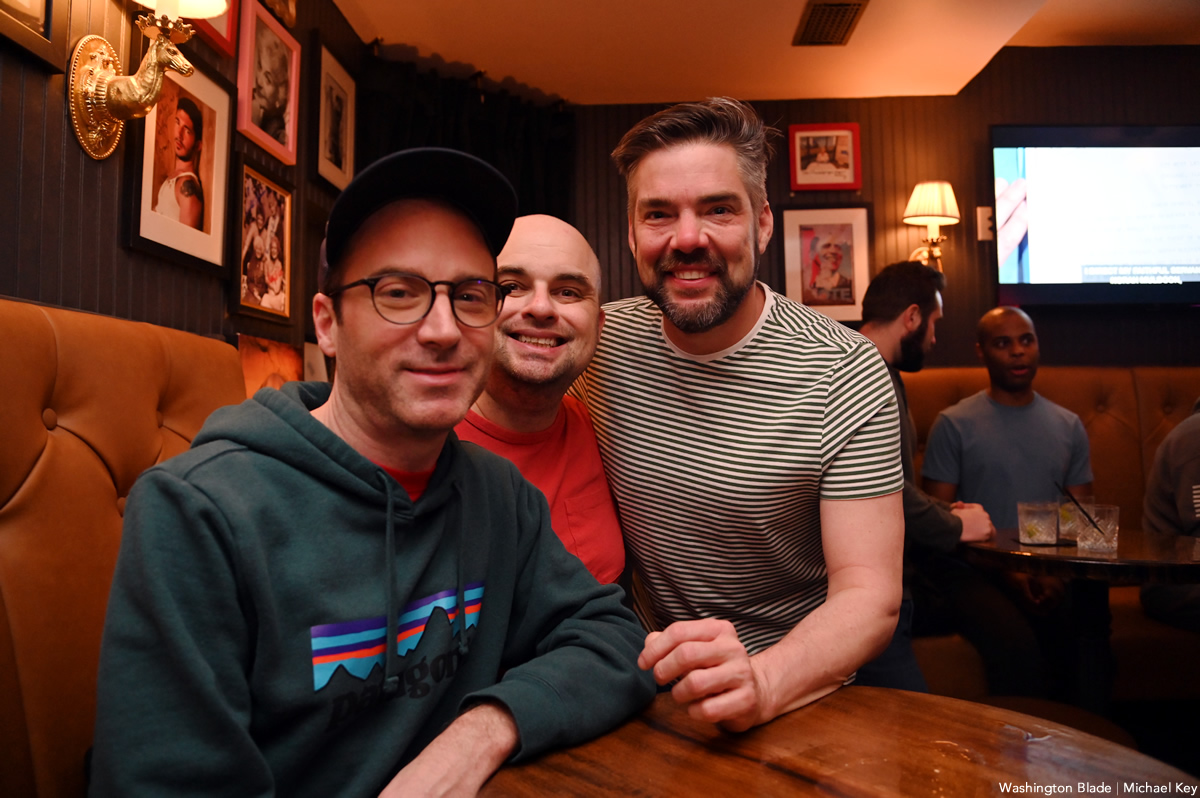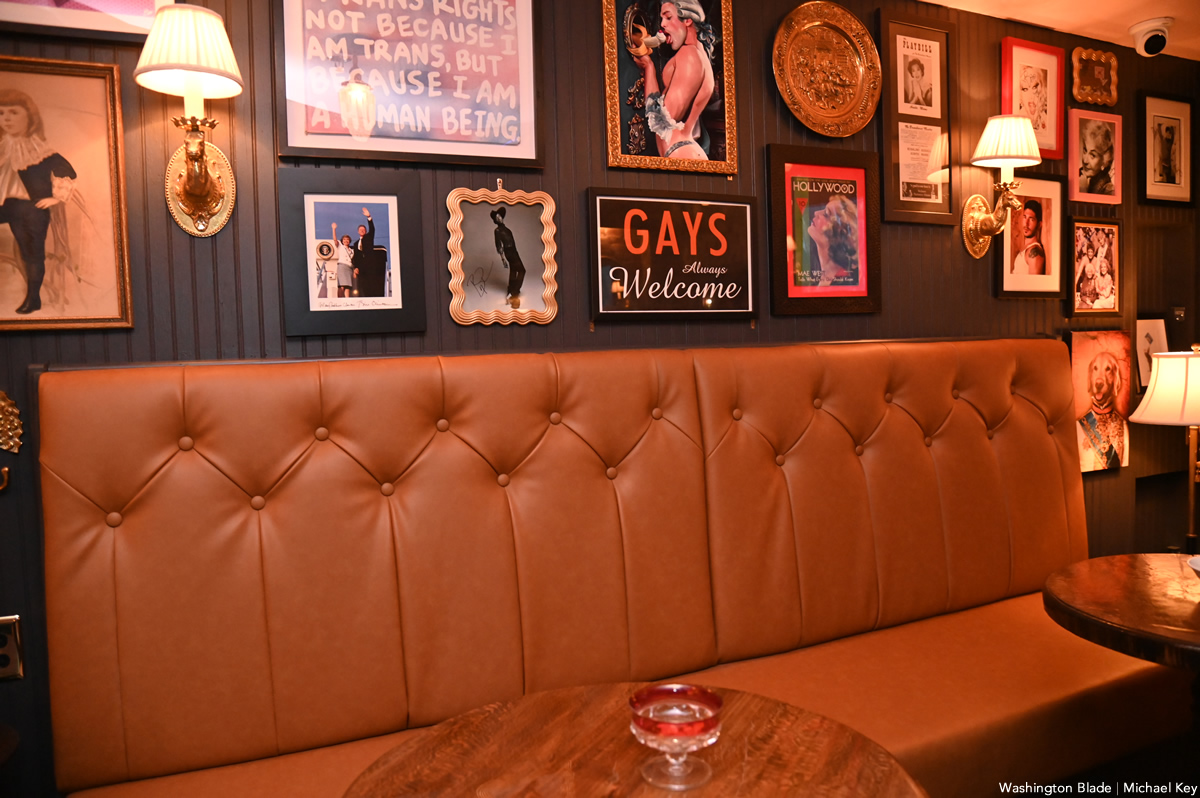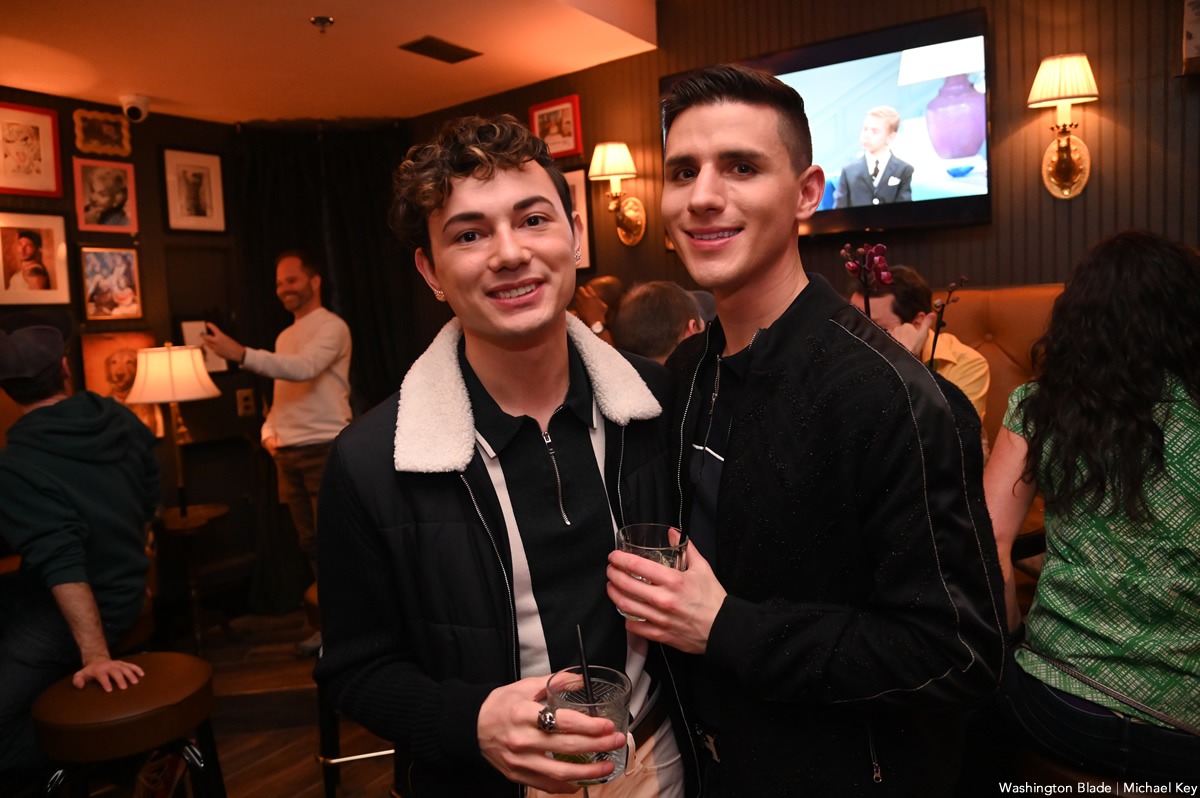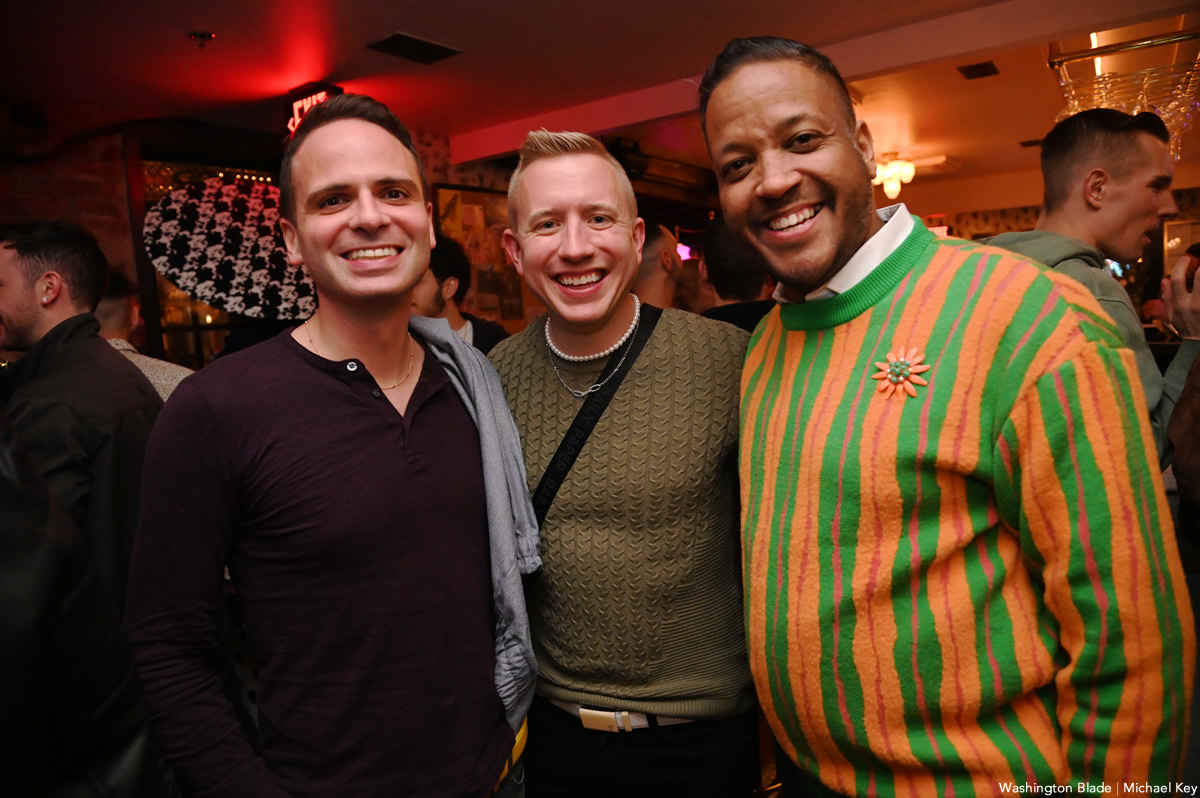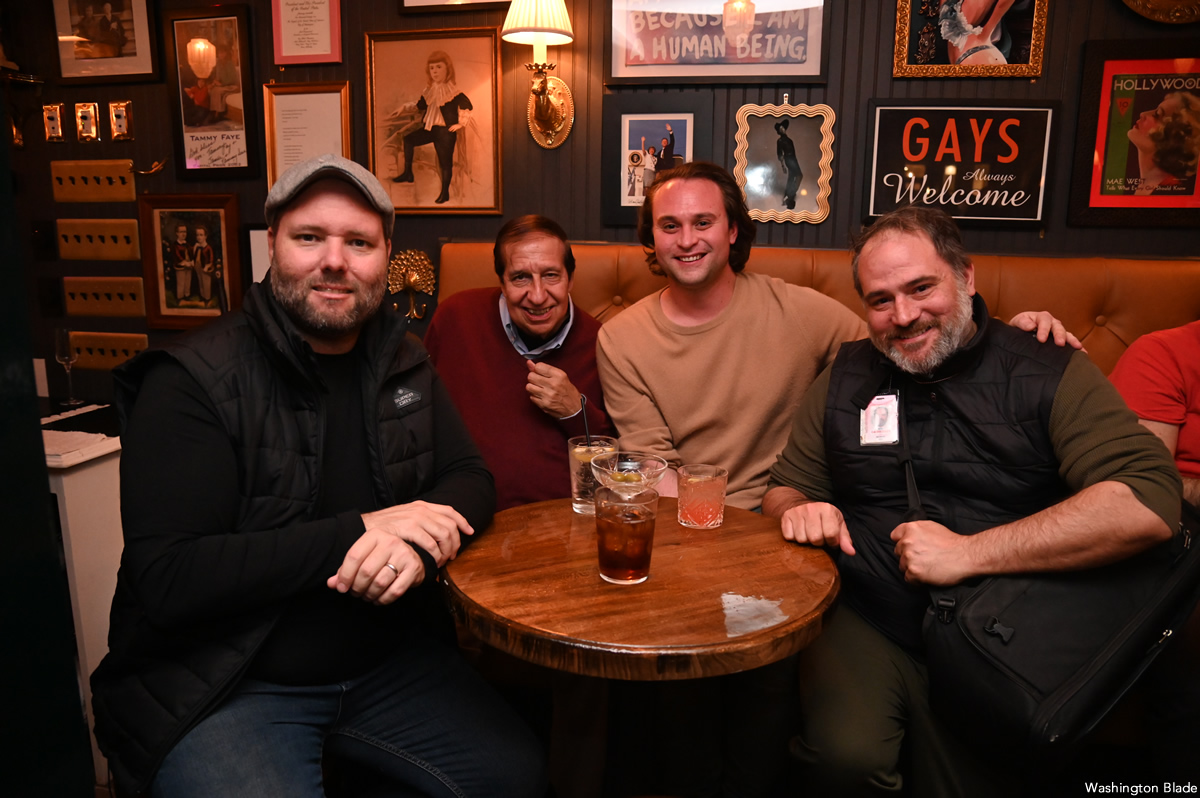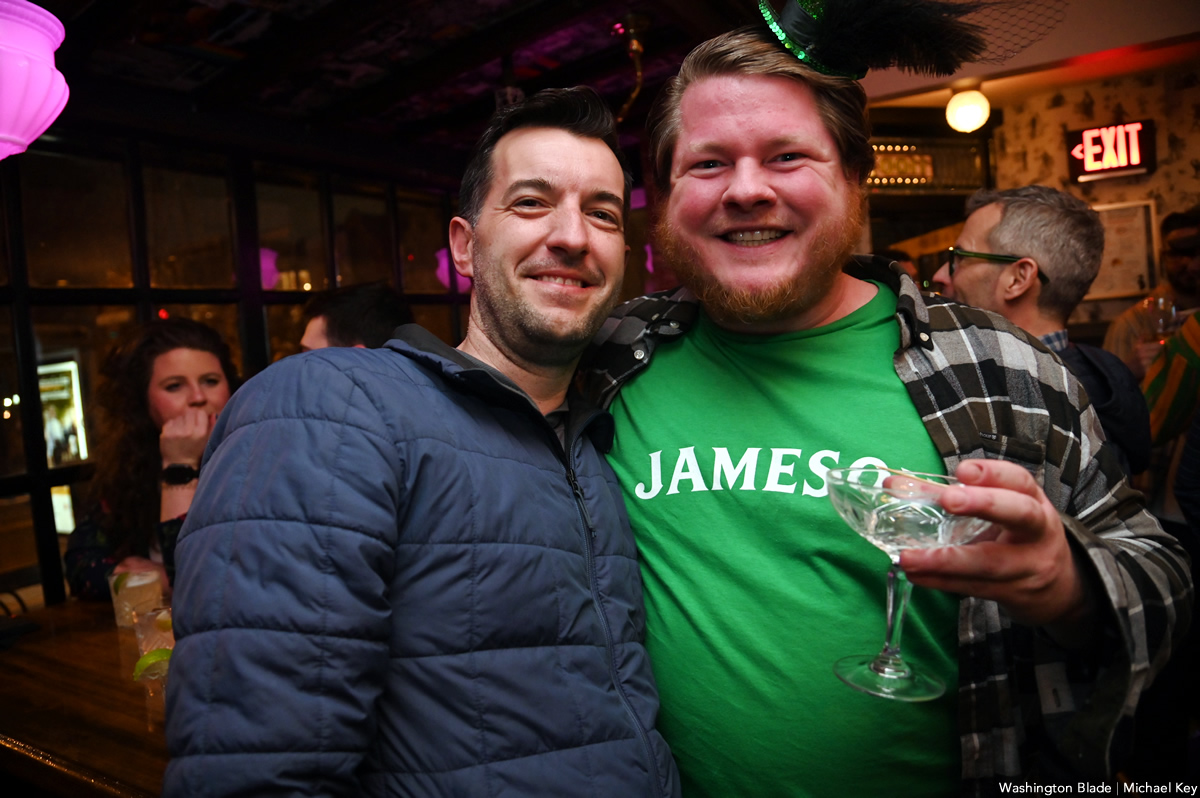 Covering the opening of The Little Gay Pub in Logan Circle for @WashBlade pic.twitter.com/hrAbvbW2C3

— Michael Patrick Key (@MichaelKeyWB) March 18, 2023