Limiting Dacha's growth won't hurt Shaw
Neighborhoods don't exist to maximize profits of businesses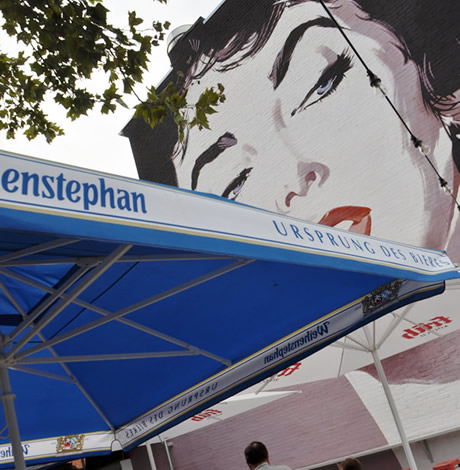 Twice in two weeks, I read a misrepresentation of an ANC meeting that I attended from a Blade columnist. I decided to write a clarifying rebuttal of the selective, "disingenuous" memory of the two authors.
The meaning of "disingenuous" – a word used in the second article, would be: 1.) where two business owners agree to voluntarily limit occupancy to 100 (later expanded by ABRA to 126), in an arrangement brokered by an ANC member among the business and its neighbors, and then 2.) when those two owners renege on the agreement, to the point where the D.C. government has eight or nine cases pending against them for exceeding occupancy. This is the definition of "disingenuous."
The writer dismissed these cases as "bureaucratic obstacles" — D.C. government enforcement of regulations. Just to be clear, we are talking about our D.C. government, which we love but cannot with confidence say is aggressive in the enforcement of regulations. If there are eight or nine cases against Dacha, then probably the authorized occupancy was exceeded on many more occasions. So if there was an original "disingenuous" act, the transgressor was the business. The second "disingenuous act" would be the slanted reporting of the ANC meeting by the opinion writer.
The owners of Dacha have leased the three-floor building next door, and a site-specific occupancy of 474 might be reasonable. But in equally "disingenuous" fashion, the owners (and their lawyer) did not ask for an occupancy of 474 for the three-story building, rather they asked for an undivided occupancy of 600.  It would not take a third grader's math skills to detect the guile in not dividing the occupancy between the two very different venues. The same third grader could then deduce that the owners planned to move 500 people outside when the weather is fine (codifying the current excess-occupancy transgressions), and then move the 500 people inside when the weather is poor.
A particularly absurd claim made by one patron during the ANC meeting was that Dacha was responsible for the revitalization of 7th Street. Please! The revitalization of 7th Street was assured from the moment the dotted green line appeared on the Metro subway map. To call Dacha a "founding pillar" of Shaw's rejuvenation is ridiculous; this has had many players. In what might be a wakeup call for Dacha and its patrons, to restrain Dacha would in no way "check economic vitality" on 7th Street.
Some of the Dacha clients stressed that the intersection of Q and 7th streets is safer now due primarily to the beer garden. No one mentioned the renovation in residential housing Shaw-wide, the removal of the complex of substandard housing across Q Street, the renovation of the abandoned storefronts across 7th Street, the modernization of Bread for the City, and the renewal of the O Street market.
The night of the ANC meeting, Dacha patrons painted a pathetic picture of their dependence on this business as a venue to socialize, like their social and psychological lives would come apart if Dacha were not to continue to grow like some cancerous form of the sitcom "Cheers."
Much was said about the fact that the owners of Dacha were gay. Being a rowdy neighbor knows no sexual orientation. Gay people can be disagreeable neighbors just as well as meticulous gardeners who keep our front doors freshly painted green.    
Will confining (legal) growth of Dacha to the inside of its new building limit growth in Shaw? No. Will confining growth of Dacha to the inside of the new building limit the growth of the owners? No. Will profit be maximized? Maybe not. But neighborhoods do not exist for the maximization of business owners' earnings. It's a balance. Winner doesn't take all; nobody takes all. With reason and moderation, there is room for single-family homes, high-rises and businesses in Shaw. With "dis-ingenuity," greed and the sense that more and bigger is always desirable, maybe there isn't room for all.
The highlight of the evening was when ANC Commissioners Kevin Chapel and Alex Padro spoke eloquently, that the rights of the minority (adjacent property owners) cannot be trampled by those of the majority – Dacha patrons. Is this not the basis of our society and form of governance? Patrons of a business can go home; neighbors are permanently attached at the hip.
I suggest that the patrons go back to sipping their beers in Dacha, within the legal limit of occupancy, and allow the business to claw back trust with its neighbors. Then under experienced and competent ANC commissioners, come up with a solution (divided occupancy totals, slow and thoughtful step-by-step increases in occupancy, each followed by an evaluation period, etc.).  Now that is not disingenuous.
John Shaw is a D.C. resident.
McAuliffe for governor of Virginia
His leadership has made a positive difference for so many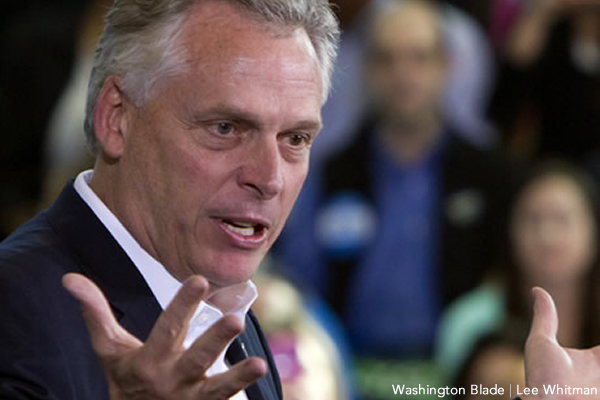 I support Terry McAuliffe for governor of Virginia. He is the best choice for Virginia Democrats in their primary and has the best chance of defeating any candidate Republicans choose to run against him.
Virginians know and respect him as a successful governor and a decent man. It was clear had Virginia law allowed him to run for a second consecutive term he would have won easily. His stellar record moving the state forward on equal justice and equal opportunity, on civil rights, women's rights, and LGBTQ rights make him the right choice.
The first executive order McAuliffe issued upon taking office in 2014 banned anti-LGBTQ discrimination against state employees. McAuliffe vetoed religious freedom bills, created Virginia's LGBTQ tourism board and became the first Virginia governor to declare June as Pride month. He oversaw the extension of marriage rights to same-sex couples in Virginia and as his campaign notes was the first governor of a southern state to officiate a same-sex wedding.
He recently released his platform on LGBTQ rights and in a statement to the Blade said: "LGBTQ+ Virginians have faced discrimination and inequities for too long because of who they are or who they love. I am proud of the progress Virginia has made in protecting the LGBTQ+ community over the past eight years, but our work is far from over. As governor, I will fight my heart out to make Virginia the most open, welcoming and inclusive state in the nation, and break down the disparities that LGBTQ+ communities, and particularly communities of color, face in education, health care, the economy and more. Together, we'll move Virginia forward into a better, brighter future for all."
When it comes to women's rights, as governor, McAuliffe staved off attacks by extreme Republicans who controlled the Virginia Legislature during his tenure. He fought for women's health care rights and fought to keep open every women's health clinic in the state. He vetoed legislation that would have harmed women, including a bill that would have defunded Planned Parenthood in Virginia.
On civil rights he said one of his proudest accomplishments was being able to reverse a racist Jim Crow law disenfranchising hundreds of thousands of Virginians. McAuliffe restored the right to vote to more than 200,000 Virginians with felony convictions allowing them to fully participate in democracy.
He was good for business and during his one term as governor had a record of bringing more than 200,000 good paying jobs to the state and oversaw a lowered unemployment rate and an increase in personal income of over 13%. McAuliffe understood early investments in the state's infrastructure would help the state to be a national leader in clean energy.
There is some discussion about whether McAuliffe should have stayed out of this race since there are two African-American women running. Some suggest he should have instead supported one of them. But like Joe Biden in his presidential race, McAuliffe has the support of a huge number of African Americans because they know him and many have personal relationships with him. A recent NBC news column quoted some African-American leaders who support McAuliffe. "I asked him to run," said Virginia Senate President Pro Tempore L. Louise Lucas, a leader of the state's Black political establishment and a co-chair of McAuliffe's campaign. She described McAuliffe as a "comfort level" choice in the midst of a pandemic.
State Del. Don Scott, who has a felony in his past said "McAuliffe encouraged him to run for the legislature two years ago at a time when others were counseling him against a campaign. He hasn't forgotten that favor. He had my back, said Scott, a staunch McAuliffe supporter. He may have thought he was running [for governor in 2021], but nobody else came down here. He put in that work and built those relationships. And if he did that with me imagine the type of relationships he's been able to build and relationships matter."
Politics is often about the possible and yes one needs an inflated ego to feel "I am the best person to lead." But in the case of McAuliffe his successes match his ego. His leadership has made a positive difference for so many people. It is those people who are responding to his candidacy and giving him a huge lead in the polls. They understand why in December 2017, McAuliffe was named "Public Official of the Year" by GOVERNING magazine. Virginians should give McAuliffe a second term.
Peter Rosenstein is a longtime LGBTQ rights and Democratic Party activist. He writes regularly for the Blade.
Homophobia wins in the Puerto Rico Senate
Bill to ban conversion therapy died in committee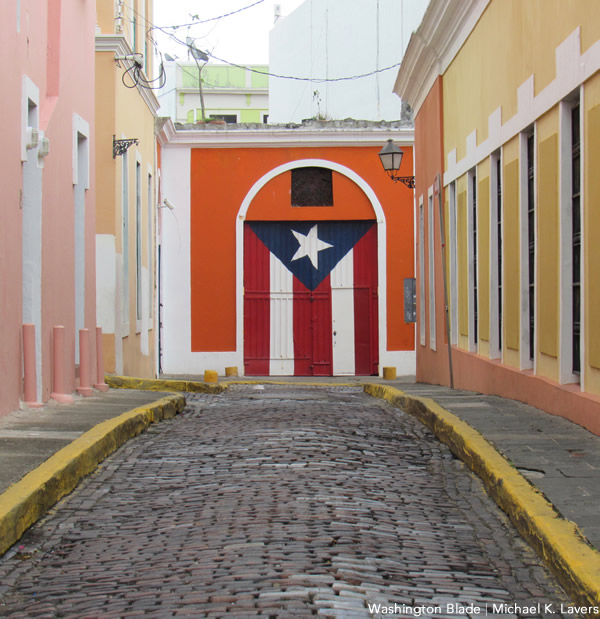 It is a sad day for Puerto Rico, and it is a sad day for human rights on the Caribbean island.
Last Thursday, 11 senators decided to turn their backs on children and human rights in Puerto Rico. A new Senate majority proved to be weak and on the wrong side of history, again. Eight senators from the legislative committee reviewing Senate Bill 184 to ban conversation therapy on the island voted against the bill's report.
Today, thanks to these senators, any mental health professional can freely charge a father for "curing" his son of homosexuality or of a gender identity/expression that does not conform to social standards of "normality." Although there has been an executive order in Puerto Rico banning conversation therapy since 2018, this order is only applicable to health institutions that have a specific connection with the government. Executive orders state mandatory requirements for the Executive Branch and have the effect of law; however, any governor can revoke them.
Senators received scientific evidence and several testimonies from LGBTQIA people who testified during public hearings. These senators also received evidence of permanent depression and suicide attempts caused by conversion therapy. However, 11 senators decided to condone hate and the intolerance towards the LGBTQIA youth on the island. One of these senators, Wanda Soto, said during one of the public hearings that "… with love anything is possible … " in reference to her belief that kids' sexual orientation and gender identity can be changed or cured. This senator even compared a bad personal experience with a dentist she had when she was a kid with LGBTQIA opponents' testimonies of their experiences of going through conversion therapy.
Suicide and depression rates among LGBTQIA youth are staggering and are the highest in the entire United States compared to other reasons. These indices are a direct consequence of the intolerance, discrimination and lack of validation that our society perpetuates. LGBTQIA youth go through difficult times in their lives, including personal and family acceptance that trigger years of depression and anxiety among LGBTQIA people.
Today again, hatred wins. Today, Puerto Rico demonstrates why it is the number one jurisdiction for hate crimes in the entire United States. Today again, these 11 senators make evident why gender-based crimes continue to dominate local headlines. Today these senators are an example of the ignorance and lack of cultural competence that persist in our island. Today, these senators will be responsible for the depression and the stigma that the LGBTQIA community will continue to suffer. Today these senators are responsible for perpetuating intolerance. We take a step back as a society, demonstrating again that we cannot tolerate those who are different and who do not meet our standards of normality.
Neither the tears of Gustavo nor Elvin or Caleb, who presented their testimonies before the Puerto Rico Senate, were enough to move the hearts of these senators. The hypocritical hugs and words of support that some senators gave to these LGBTQIA people after their testimony and personally meeting them make it much harder to understand how they turned their backs on our children. Today these 11 senators are responsible for perpetuating hate crimes on the island and make our path to be a more inclusive society even harder.
Homophobia won in the Puerto Rico Senate last Thursday. There was no difference when the pro-statehood Senate majority defeated SB 1000 (banning conversion therapy) back in 2018 and now with a new majority lead by the Popular Democratic Party. Different senators, different bills, same result, but the same homophobia. Many Puerto Rican voters believed that furthering human rights would be easier to achieve on the island with a new majority in the legislature. Unfortunately, the reality is that our legislature is just a mirror of our society, and the lack of cultural competence persists among us. But we will keep fighting; this is a single lost battle, a battle among many others yet to come.
These are the 11 senators who voted against SB 184 or didn't vote:
Sen. Rubén Soto – Against
Sen. Ramón Ruiz – Against
Sen. Albert Torres – Against
Sen. Ada García – Against
Sen. Wanda Soto – Against
Sen. Marissa Jimenez – Against
Sen. Joanne Rodríguez – Against
Sen. Thomas Rivera – Against
Sen. José L. Dalmau – Absent
Sen. Marially González – Absent
Sen. Javier Aponte – Absent
Biden's big gay opportunity
The best friend LGBTQ Americans have yet had in the White House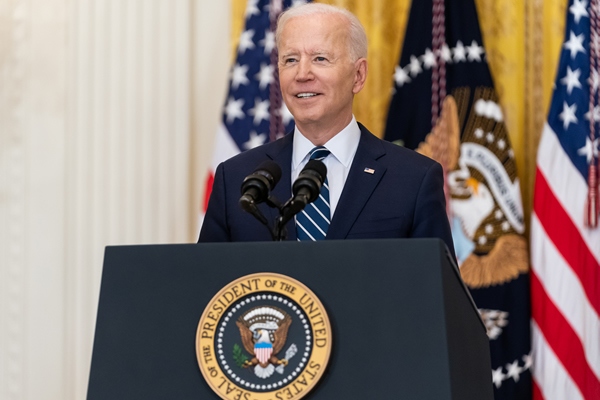 President Joe Biden faces many tough challenges. Foreign adversaries are preparing to test him, rancorous political divisions confront him at home where COVID-19 has ravaged the American economy and spirit. With Washington gridlock threatening to block his most ambitious plans, opportunities for legacy achievements may prove scarce.
Still, in one critical area, Biden can earn an honored place in history: LGBTQ rights. Of all major contemporary American political figures, Biden has been the quickest to take a stand for our rights. He is the best friend LGBTQs have yet had in the White House. I do not say so lightly, I am a lifelong Republican.
From day one, Biden began rolling back the biased policies promoted by Donald Trump's Marginalizer-in-Chief, Mike Pence. Much damage remains to be undone, especially because the media and many Democrats have gone easy on Pence and his cronies. But Joe himself got off to a fast start placing qualified LGBTQ officials in highly visible positions, including his Cabinet. Secretary of State Tony Blinken set the tone early by flying the rainbow flag at U.S. embassies and naming a special envoy for LGBTQ rights. What a welcome change to have an administration proud of, rather than wary of, its LGBTQ supporters.
Yet much more needs to be done to rid this nation of the cruel blights of LGBTQ stigma and marginalization. There can be neither equality nor equity for people who are systematically stigmatized and marginalized. The cruelty of these violations is evident in a suicide rate among LGBTQ youth five times that of youth in the general population.
A national commission studying patterns, causes, and consequences of LGBTQ stigma, marginalization, and bullying could help awaken Americans to the damage from the prejudices many of us still face. Indeed, older LGBTQs who feel comfortably protected, have a special obligation to defend gay youth who remain vulnerable.
Stigmatization is worse for minority LGBTQs who bear a double burden of bias. BGLM!–Black Gay Lives Matter! Stigma impedes HIV testing and treatment; one consequence is a shocking rate of new HIV-AIDS infections among people of color four times the rate among whites.
Even as we pursue our national struggle to end racial bias, America must recognize our equal moral obligation to expose and repudiate our ugly history of LGBTQ stigmatization and marginalization. How do we stop these evils? Most crucial, we must pass a muscular Equality Act that protects the rights and dignity of all LGBTQs wherever they live in America.
Yet to pass it soon, we must avoid "poison pills" that may doom it to failure. Protection for LGBTQ youth is urgent. Better a bill we can pass now giving us 90% of what we all need, than a failed bill promising 100% of what some wish for.
Education is essential. Students must learn about the sufferings of LGBTQ people and our contributions to humanity and to America. All should be told about LGBTQ civil rights heroes like Bayard Rustin, Harvey Milk, and Barbara Jordan, scientists and thinkers like Alan Turing, George Washington Carver, and Plato, writers like Walt Whitman, James Baldwin, and Henry James, composers like Aaron Copland, Samuel Barber, and Billy Strayhorn, and artists like Michelangelo, Georgia O'Keefe, and Frida Kahlo—the full list is much longer.
Formal recognition of the sufferings and achievements of LGBTQ people is long overdue. As a starter, let's build an Equality Museum on the Mall to celebrate LGBTQ Americans. No politician has yet ventured to suggest building one; their omission reinforces our marginalized state. President Biden could make history by stepping up.
Although Biden himself has made a strong start on LGBTQ rights, it is a serious mistake for the Democrats to take the gay vote for granted. Polls indicate Trump's share rose from 16% in 2016 to 28% in 2020. LGBTQs followed a normal tendency to divide more evenly between the parties. In the 2020 campaign Democrats avoided reminding voters that
Trump's number two, Mike Pence, has been America's number one stigma super spreader. At the same time, on the QT, they reassured closet Pences among their own. They took us for granted assuming all LGBTQs are Woke Groupthinkers.
In the next election, more LGBTQs who agree with Republicans on issues like Iran, immigration, or taxes will vote GOP if the Democrats fail to raise their ante for us. More Democrats need to follow the leadership Biden is showing on LGBTQ issues.
Biden himself has a big opportunity to become America's president for LGBTQ rights. But to grasp that opportunity, he will need aggressive initiatives to end stigmatization, celebrate our contributions, and make a crystal clear national commitment to full equality for all LGBTQ peoples.
James Driscoll, Ph.D., is a longtime Republican-Libertarian AIDS activist whose most recent book is 'How AIDS Activists Challenged America.'