Stress-less at MiRé Yoga
Svaroopa studio in Kensington focuses on relaxation, wellbeing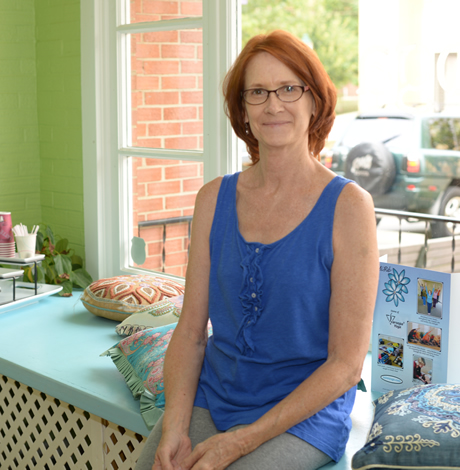 Michèle Gordon understands firsthand the intrinsic benefits of her MiRé Yoga business located in her hometown of Kensington, Md. Gordon opened the practice in 2014 following more than a decade as a Svaroopa Yoga instructor in Rehoboth Beach, Del.
Previously a 25-year special education teacher on the eastern shore of Delaware, her demanding occupation caused her to seek remedies for physical relaxation and relief of stress. Driving by The Yoga Studio in Rehoboth Beach on a regular basis, a blue sign displaying the traditional "Om" meditative chant had always caught her eye. Gordon's curiosity about the practice of yoga was piqued, leading her to sign up for a class in 2001.
She quickly learned how an easily learned disciplined style of movement could help her achieve her goals of ridding her body of the cumulative tension and anxiety common to anyone experiencing the normal bustle of modern life.
Gordon would eventually become an instructor of Svaroopa Yoga at the Rehoboth studio, learning from prominent practitioners from the Master Yoga Foundation in Philadelphia who had also trained across the globe. She continues to teach a monthly class in Rehoboth in addition to conducting classes in Kensington, just north of Chevy Chase in D.C.-neighboring Montgomery County. Gordon offers her classes at Allay Yoga studio in the historic Kensington Antique Village, at 10419 Armory Ave. near Howard and Connecticut avenues.
Gordon, now a Certified Svaroopa Yoga Teacher (CSYT) and Registered Yoga Teacher with more than 500 hours of training (RYT-500) certified by the Yoga Alliance, jokes that her extensive training "cost me more than my master's degree at GW" in D.C. "Svaroopa Yoga instructors typically spend more hours training than any other style of yoga," she notes.
"The poses are deceptively easy," Gordon emphasizes in describing the hatha style of yoga, "but create deep and profound change." Focused on releasing spinal tension, the process "all begins at the tailbone," she explains, "from 'tail-to-top' at the back of the neck in a series of sequenced poses." She strives for maximizing individualized attention through small class sizes, enabling instruction in correctly aligned poses for the greatest physical benefit.
"All symptoms and ailments are related to the tailbone area," Gordon asserts. Noting that the practice is "not exercise" in the traditional sense, poses are designed "to promote core opening" allowing a release of tension from the muscles adjoining the spine and creating a state of "bliss" and relaxation.
"The purpose is to release deep core muscle tension," Gordon says, utilizing a "slow and restful" process to attain a "restorative" state. Stacked blankets are used to prop the body and support the spine during poses designed to "open the entire length of the spine." These are always undertaken in the same order, such as the "Magic Four" series that decompresses the spine.
"In my classes we also concentrate on full breathing techniques," Gordon says, calling it "more important than the poses," and beneficial for reducing sleeplessness.
Gordon also offers in-home sessions for both individuals and couples, and has partnered with area fitness centers. "Yoga can help reduce muscle tightening" for gym enthusiasts and bicyclists, also improving form.
"Attitudes about yoga are changing," Gordon says, "as more people become acquainted with the techniques and learn how incredibly beneficial it can be to one's physical wellbeing. The definition of yoga is the healing of the mind and body," she adds, "allowing them both to re-set."
She encourages anyone interested to sign up for a complementary class. Gordon knows how much she has benefited and is eager to share that opportunity with others.
Additional information on MiRé Yoga, Svaroopa Yoga techniques, and class schedules and pricing are available at MireYoga.com.
Mark Lee is a long-time entrepreneur and community business advocate. Follow on Twitter: @MarkLeeDC. Reach him at [email protected].
Montgomery County supports LGBTQ businesses amid 'headwinds'
Economic Development Corporation leader on overcoming barriers to success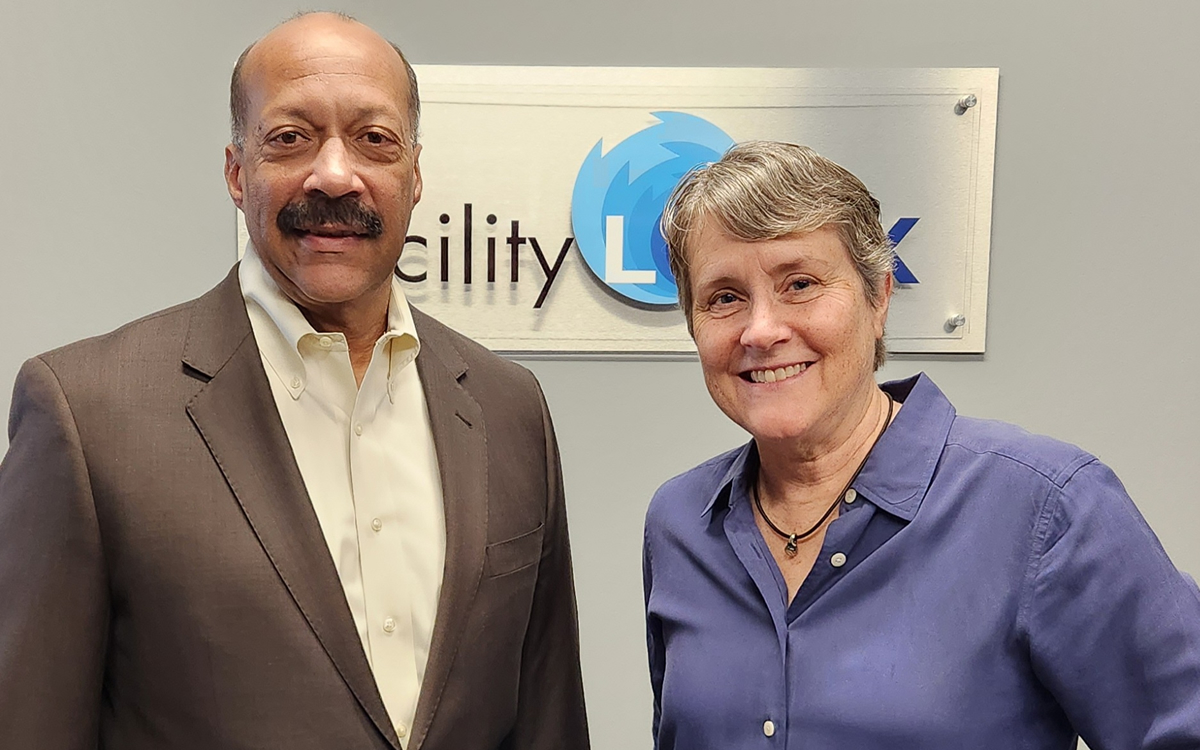 Growing up Black in the D.C. area, Bill Tompkins learned early to appreciate diversity. In Maryland, as president and CEO of the Montgomery County Economic Development Corporation, this understanding drives his support for LGBTQ-owned businesses.
"With the headwinds that the LGBTQ community runs into, we want to make sure we're giving everyone the right opportunity to do well here," Tompkins said.
The corporation, created in 2016 as a public-private economic development organization, helps businesses start, grow and relocate in Montgomery County. They are also tasked with supporting underserved communities.
"MCEDC staff know our capabilities very well and that we're experts in what we do," said Pat Larrabee, founder and president of Facility Logix, a firm assisting biotech companies with relocating to specialized facilities. "They've been very helpful to us and our clients, and on projects."
Larrabee, a Vermont native, met her partner during a softball game in Montgomery County. They married and raised three daughters in the county in part because of the "favorable environment."
In 2020, Montgomery County unanimously passed Maryland's first LGBTQ Bill of Rights, which included adding gender expression and HIV status to existing anti-discrimination protections.
"We're always doing these things because it's the right thing to do," Tompkins explained.
However, across the country many LGBTQ businesses struggle to survive, citing access to capital as a significant problem.
Challenges accessing capital
Nationally, LGBTQ-owned small businesses were more likely to report operational and financial challenges, according to a 2022 report released by the Center for LGBTQ Economic Advancement and Research and the Movement Advancement, using data from the Federal Reserve Bank's annual Small Business Credit Survey.
Inc. Magazine, in partnership with the National LGBTQ Chamber of Commerce, StartOut and MasterCard, reported 82 percent of LGBTQ business owners said limited access to capital affected their day-to-day operations, and 93 percent stated it limited their ability to grow.
"Small businesses, particularly those that are LGBTQ+ owned, often face unique challenges and barriers to success," Larry G. Webb, the district director for the U.S. Small Business Administration's Washington Metropolitan Area District Office stated in an email to the Blade.
Webb, who resides with his husband in the region, also stated LGBTQ+ entrepreneurs and small business owners have access to all of the programs and services SBA offers, including counseling and training, loans and capital, contracting programs and disaster recovery assistance.
"By providing support and resources, we can help to level the playing field that gives businesses a better chance at success, and help to strengthen the social bonds that hold our communities together," he stated.
Maryland is among 34 states without credit and lending nondiscrimination laws explicitly protecting LGBTQ borrowers, according to the Movement Advancement Project.
"Obviously, this can create a difficult environment for LGBTQ+ businesses to thrive," said Terri Hett, Maryland LGBTQ+ Chamber of Commerce Board President, also citing the current political environment as concerning for some chamber members. "Of course, additional economic support with the state and local governments would be extremely helpful. This could include grants or legislation that continues to support and protect these business owners."
Tompkins agreed that "credit risk is a big challenge" facing many small business owners, including members of the LGBTQ community.
But he also pointed to Denizens Brewing Co., co-founded by married partners Emily Bruno and Julie Verratti, as just one example where working together can help overcome those challenges.
Denizens, like other businesses in the county, received support and resources from the Montgomery County Economic Development Corporation.
Last year, the corporation was approved by the state to provide loans through Maryland's Small, Minority and Women-Owned Business Account.
The Accelerating Community Excellence (ACE) Loan fund will provide $1.5 million in financial assistance to assist eligible businesses in underserved communities.
"We're the only fund agent in Montgomery County to provide loans to underserved communities, to include LGBT-owned businesses," Tompkins said. "People who apply to us may have been turned down by banks. But we know FICO scores are just a small part of the equation."
These supports could help many LGBTQ-owned businesses, particularly bars and restaurants, in their struggle to survive.
Jan Guttman, a MoCo Pride Center board member and parent of a nonbinary trans youth, has been working to create a local LGBTQ chamber of commerce to help local businesses network and share resources.
"It's been difficult," she admitted. "We've had businesses coming and going, and one that went under."
Guttman, a former educator who worked with at-risk youth, said it's important because these business owners and entrepreneurs serve as vital role models for LGBTQ youth.
"I started trying to gather Montgomery County owned and operated businesses that would want to share my vision of this workspace where the front part would be aimed at LGBTQ adults – to have a space to sit with their laptop – so kids could see them," Guttman explained. "Because they often don't see their future selves."
Her goal is to secure a location and financing for a community co-working space, where LGBTQ professionals can network and, most importantly, where LGBTQ youth can see them and be inspired to succeed. They also serve as safe spaces for LGBTQ youth to work and be themselves.
Small businesses as community 'backbone'
Webb also pointed out that local small businesses are the "job creators and economic engine" for the country as a whole.
"Small business owners not only earn a living for themselves," he said. "They are the backbone of many communities that help drive our nation's economic strength. Providing support and resources for small businesses, including those that are LGBTQ+ owned, is essential for their success and for the overall health of the economy."
Similarly, the Montgomery County Economic Development Corporation has supported LGBTQ-owned businesses across a variety of fields in an effort to support local diversity and their economy.
Tompkins works closely with county government officials to coordinate their economic development priorities and short-term needs with MCEDC's current business activities. He has a long record in business operations, strategic planning, marketing, and nonprofit management, serving for most of his career as a senior executive in the media and entertainment industries with Fortune 500 companies. He has worked for the Washington Post and served as president and CEO of the National Newspaper Publishers Association, which represents more than 200 Black-owned-and-operated newspapers across the nation.
"Where there is prejudice, there are barriers," Tompkins said. "If you're going to be a part of the DMV, then you should be very embracing of those with backgrounds that are similar to yours and different."
Dramatic increase in LGBTQ-supportive companies on Nasdaq: report
Out Leadership survey shows 50% have inclusive board policies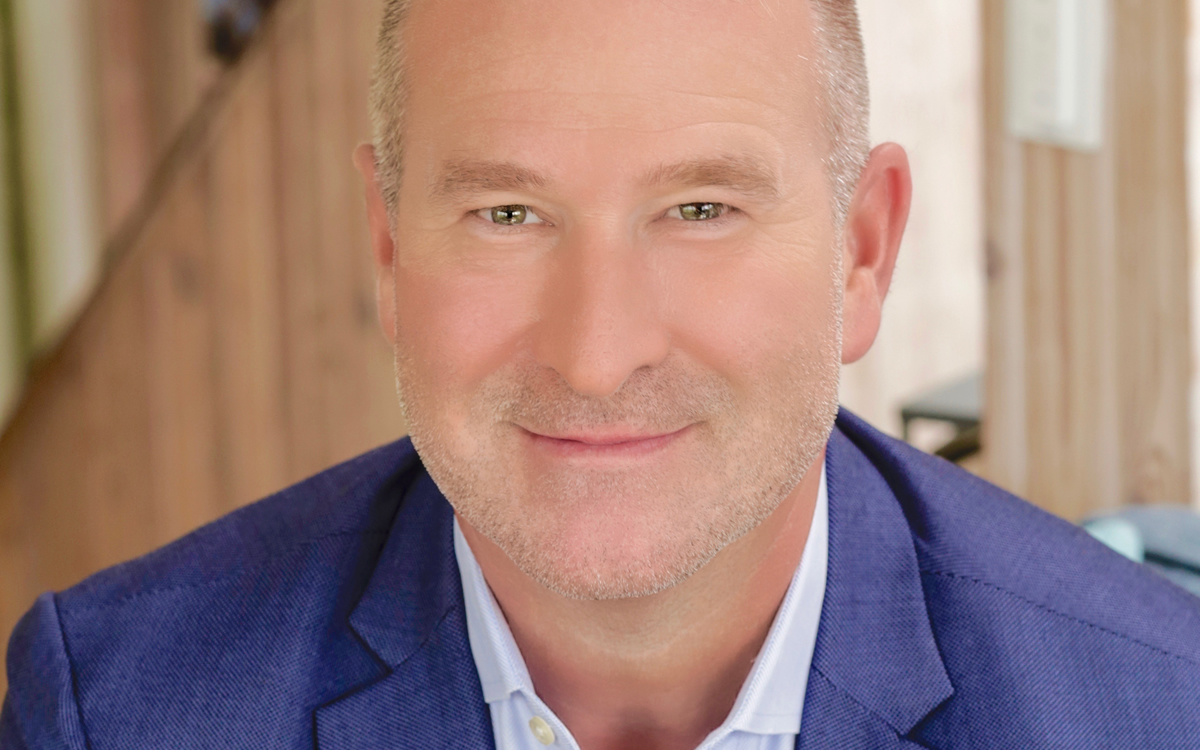 A gay-owned organization called Out Leadership that advises corporations in the U.S. and abroad on how to adopt LGBTQ-supportive policies has released a report showing that the number of companies trading on the Nasdaq Stock Market that have adopted such policies for their boards of directors increased 1,556 percent from 2022 to 2023.
The actual number of companies trading on the Nasdaq that have adopted LGBTQ-supportive policies for their boards increased from 113 in 2022 to 1,871 in 2023, which the report describes as "astonishing."
Todd Sears, founder and CEO of Out Leadership, called the report "a clear indicator that executives are responding to the opportunity to expand the diversity of their boards, and fully embracing the power of inclusion to fuel their companies' success in today's marketplace."
In a statement released at the time the report was released on April 19, Sears added, "We're proud to share today's global report, which shows that for the first time in history, over half of all Nasdaq companies have adopted board diversity policies – and done so at a record-breaking pace."
He concluded by saying, "We look forward to working with the other exchanges and companies around the world to continue this exciting momentum."
An announcement by Out Leadership, which Sears launched in 2010, says the report showing the dramatic increase in LGBTQ supportive corporate board policies was its third annual report on this subject, called "LGBTQ+ Board Diversity: Progress & Possibility." The announcement says the report was prepared by one of Out Leadership's projects called OutQUORUM.
The report includes these findings:
• 50% of Nasdaq companies now have LGBTQ-inclusive board policies – a record-shattering 1,556% increase in one year (113 in 2022, compared to 1,871 in 2023).
• 61% of Nasdaq companies now have gender-inclusive board diversity policies, a 206% increase since 2022 (750 in 2022 compared to 2,298 in 2023).
• 59% (2,197) of Nasdaq companies now have inclusive board policies based on race, a 318% increase since 2022 (526).
• The 2023 OutQUORUM report also shares for the first time data on LGBTQ board inclusion across the global stock exchanges of the FTSE, the ASX, and the Hang Seng.
Sears told the Washington Blade that corporate boards are important because the CEO of a company reports to the company's board.
"They are responsible for the governance of the company itself," he said. "They cannot do day-to-day hiring decisions," he told the Blade. "But they are responsible for setting the strategy for the company and holding the CEO and the CEO's leadership team accountable for the success of the company."
He said his Out Leadership company is known as a Certified B corporation. The company's website provides details of what it does, including projects it pursues in other countries as well as in the U.S.
"A global LGBT+ business advocacy membership company advocating LGBT+ equality by creating positive economic and societal impact through the power of business," the Out Leadership website describes its mission as including.
"Our network of nearly 98 multinational companies and 450+ CEOs entrust us to leverage their platforms for social change while working alongside policymakers to publicly advocate for LGBT+ equality in order to positively impact the economy and their bottom lines, employees, customers, partners, and community," it says.
Sears said many of Out Leadership's 98 member companies, including Wal-Mart, Microsoft, IBM, and Coca-Cola, are publicly traded on the New York Stock Exchange, which is the world's largest stock exchange. He noted that Nasdaq follows closely behind the New York Stock Exchange as the second largest stock exchange.
But Sears said Out Leadership has not yet had any official interactions with the New York Stock Exchange itself.
"As it relates to board diversity requirements, in contrast to the Nasdaq new rules, the NYSE has taken an approach that 'advocates diversity' without either suggesting new disclosure requirements or recommending diversity goals," Sears told the Blade in a statement.
"It is worth noting that nowhere in NYSE's public discussions about diversity is LGBTQ mentioned or included in any definition," he said. "They only speak about diversity in vague terms of gender and 'diversity,'" Sears said.
Sears has been credited with being among the first to emerge from within the corporate world to advocate full-time for LGBTQ supportive policies among businesses large and small.
He describes himself as a "recovering banker" and a "bit of a serial entrepreneur" who started his career in the investment banking industry in 1996 as an analyst in New York with Schroders, the British multinational asset management company.
From there, according to his LinkedIn page, he served from 1999 to 2001 as vice president of business development for DeSilva & Phillips, an investment bank focusing on media, technology, and marketing industries, before joining Merrill Lynch, the internationally known investment management and wealth management division of Bank of America, where he became Head of Strategic Initiatives at the firm's Office of Diversity during his close to seven years there.
Finally, before launching Out Leadership, Sears served just over two years with Credit Suisse, a global investment bank and financial services firm founded and based in Switzerland with offices in major financial centers around the world, including in New York City.
Sears makes no apologies for launching Out Leadership as a for-profit corporation with a business model of advocating for LGBTQ equality in business and beyond. He notes that, among other things, Out Leadership helped arrange for 65 business leaders to speak out against a proposed anti-LGBTQ law in North Carolina five years ago and helped line up 60 Wall Street banks to sign an amicus court brief in support of the Obergefell marriage equality case before the U.S. Supreme Court.
"My philosophy is every place in the world these companies do business, LGBT people should be protected, respected, and legal," Sears told the Blade. "We are still illegal in 67 countries. But in all of those countries our companies do business," he said.
"And so, the goal of our leadership is to use that kind of power that these companies have to roll back all 67 sodomy laws around the world as well as all the anti-trans laws obviously that we're seeing here in the U.S.," he said. "The idea is that the economic power that these companies have is in my opinion how we will also win equality."
The Out Leadership report on the Nasdaq company LGBTQ policies can be viewed here.
Further information on Out Leadership's work can be accessed here.
Maryland LGBT Chamber holds expo
Business event held in Columbia, Md.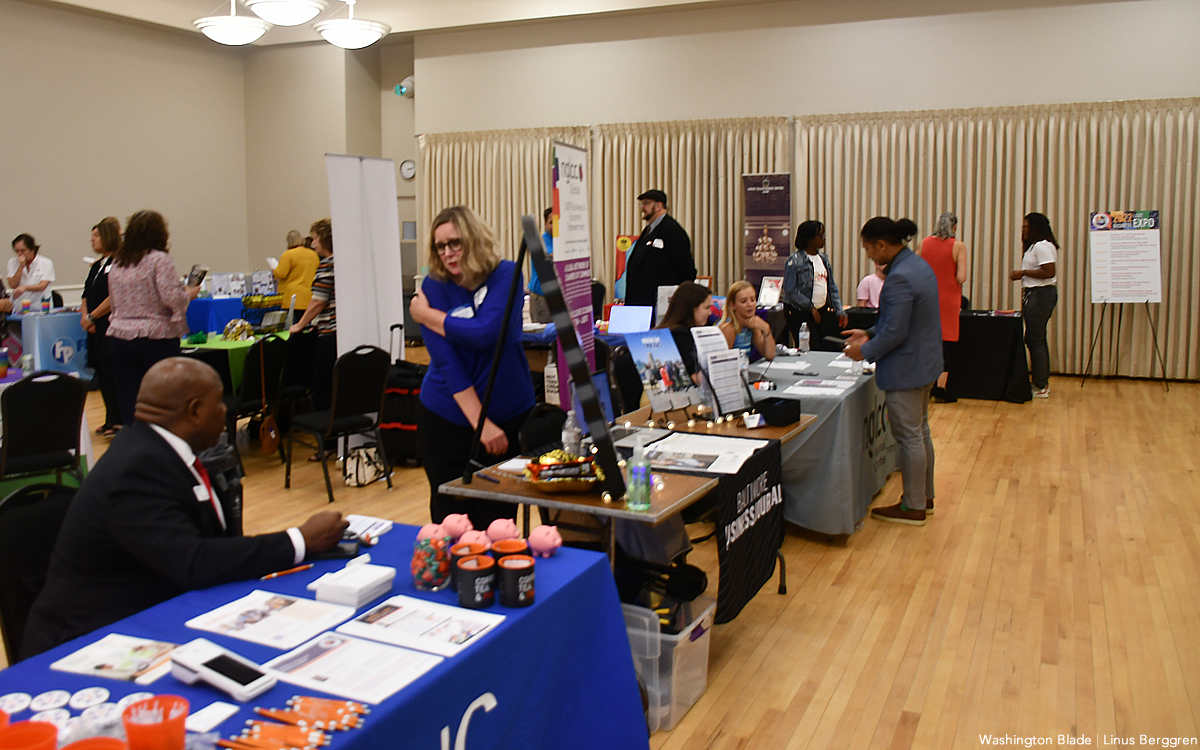 Over 35 Maryland LGBT Chamber of Commerce member businesses and organizations participated in the 2022 LGBT Business Expo in Columbia, Md. on Thursday, Sept. 15.
Panels and presentations at the event covered a variety of business topics, including:
We will also feature panel talks and presentations on a variety of business topics throughout the afternoon including: "Master Your Budget: 3 Simple Steps to go from Surviving to Thriving" presented by Financial Coach, Amy Scott; How we got our Rehoboth Beach cottage (without saving up for it)… And how YOU can too!!!" presented by the Retire on Real Estate author, K. Kai Anderson and "Why and How to get your small business LGBTQ Certified", presented by NGLCC.
(Washington Blade photos by Linus Berggren)