FreeState Legal seeks recognition of same-sex parents
Trans man denied visitation with child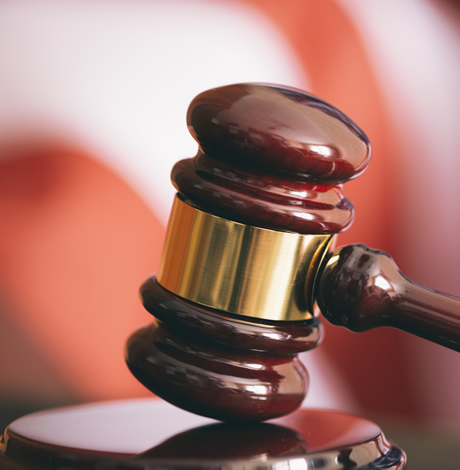 In a case that impacts thousands of children in Maryland born into families headed by same-sex couples, Baltimore-based FreeState Legal has asked Maryland's Court of Appeals to review a decision by lower courts denying legal parentage to a person who raised a child from birth with their same-sex spouse. In the case of Conover v. Conover, FreeState Legal represents Michael Conover, a transgender man. Before Conover's gender transition, he and his female partner had a child by artificial insemination of his partner. They married after marriage equality was legally recognized for same-sex couples, but the lower courts have refused to recognize Conover's parentage of their child. As a result, Conover has been unable to see his child for more than two years.
"This heartbreaking case is about whether Maryland courts will give equal protection to the parent-child relationships of children born to same-sex couples, and whether marriages between same-sex couples are truly equal under Maryland law," said FreeState Legal's deputy director and managing attorney, Jer Welter, who represents Michael Conover, in a statement. "For marriage equality to have real meaning, the families formed by same-sex married couples must have the same legal protection as the families formed by opposite-sex couples."    
Before his gender transition, Michael Conover was in a committed same-sex relationship for nearly a decade with Brittany Eckel. In 2009, before marriage equality for same-sex couples was recognized in Maryland, Conover and Eckel decided to have a child together by artificial insemination. They chose an anonymous sperm donor on the basis of physical resemblance to Conover, and when Eckel gave birth to their son Jaxon, the child was given Conover's last name.  A few months later, Conover and Eckel married in nearby Washington D.C., where marriage between same-sex couples had become legally recognized.
They parented Jaxon together for the first two years of his life, but later broke up. In their divorce case, Conover asked the court for visitation with their son, but Eckel claimed that they had no children together. The trial court ruled that Conover is a legal stranger to Jaxon because he lacks a biological or adoptive relationship to the child. In August, Maryland's intermediate appeals court, the Court of Special Appeals, upheld the trial court's decision.
"Not being able to be with my son, to lead him, and watch him grow is a pain that I wish no one else would have to experience," said Conover. "Little kids don't understand genetics; they understand a parent's nurturing love. My love for my child is never going to go away."
"The effect of the lower courts' ruling here is to deny a child a relationship with one of the only two parents he has ever known," said Welter. "We hope that the court will hear this case and recognize that marriage equality has changed the landscape in Maryland, and will give the Conovers' legal marriage the same effect as the marriage of any other opposite-sex couple."   
The Court of Appeals is expected to decide whether to hear the case in the next two months.
Lesbian candidate trails by just 17 votes in Hyattsville Council race
Election board mum on whether all ballots are counted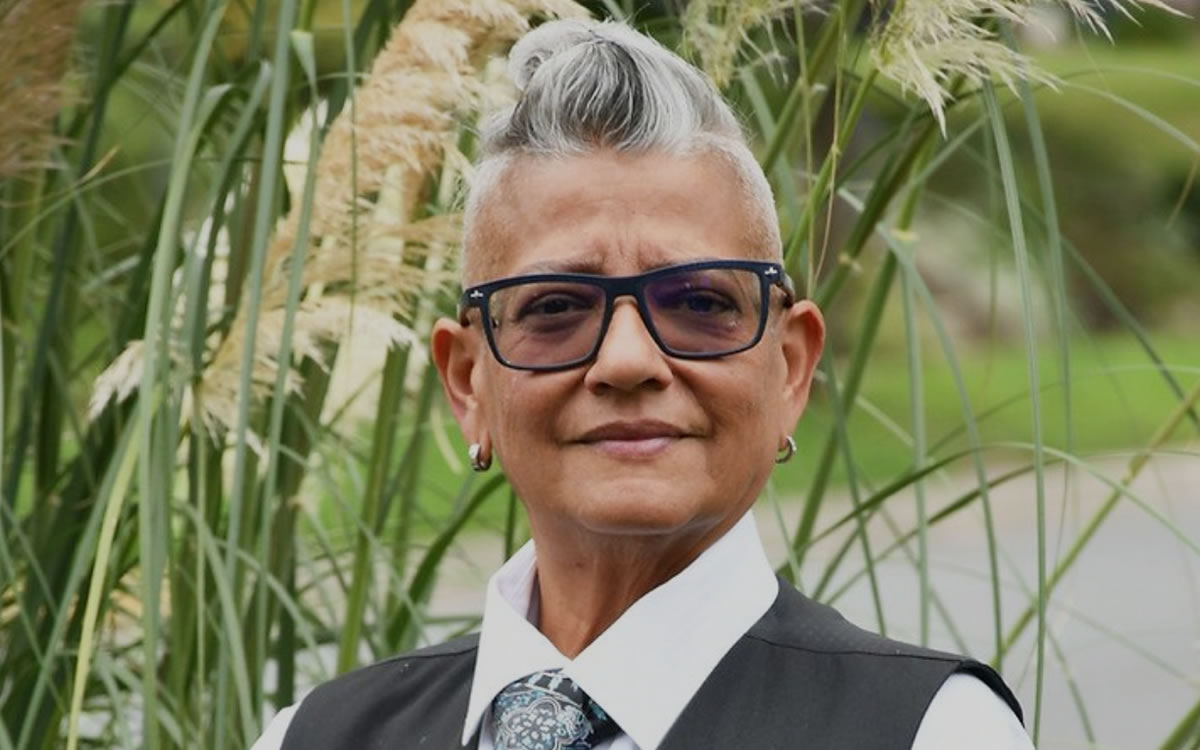 Lesbian activist and diversity consultant Lisbeth Melendez Rivera was behind her closet rival by just 17 votes on Tuesday night in a three-candidate special election to fill a vacant seat on the Hyattsville, Md., City Council.
In what it said were the unofficial results of the special election, the Hyattsville Board of Supervisors of Elections posted on its website that candidate Emily Strab had 280 votes, Melendez Rivera had 263 votes, and candidate Kelly Burello had 152 votes. Three votes were cast for write-in candidates, the election night posting said.
"Results are unofficial until certified by the Board of Supervisors of Election," the posting said. The certification was scheduled to take place at 1 p.m. Thursday, Oct. 6.
The online posting of the results did not say whether there were any outstanding votes from absentee or mail-in ballots. A spokesperson for the election board couldn't immediately be reached Tuesday night or Wednesday morning.
The Ward 2 seat on the 10-member Hyattsville Council in the Prince George's County suburban city became vacant when the incumbent Council member, Robert Croslin, won election as mayor.
Melendez Rivera currently operates BQN Consulting, a firm she created to provide support services related to organizing, training and capacity building, according to the firm's website. The website says that from 2014 to 2017 she served as Director of Latinx & Catholic Initiatives for the Human Rights Campaign, the D.C.-based national LGBTQ advocacy organization.
"I congratulated Emily," Melendez Rivera told the Washington Blade Wednesday morning.
"Have I said this is the end? No, because I want to wait until tomorrow at 1 to see the outcome," she said.
"What I know is everything that was available to them was counted as of 9:30 last night," she said, referring to the election board. "There is a process today. They will do a last check of the mail to see if anything was postmarked before 8 p.m. last night," Melendez Rivera said in referring to possible additional mail-in ballots.
Melendez Rivera said she portrayed herself as the most progressive of the three candidates running for the nonpartisan City Council seat in a city that many consider to be one of the most progressive jurisdictions in the Washington metro area. Residents starting at age 16 and non-citizen immigrants are allowed to vote in local elections.
Like Melendez Rivera, Strab, a former teacher and school administrator, and Burello, who has worked as a workplace diversity trainer, each expressed support for Hyattsville's diverse population, including racial minorities and immigrants.
The 698 total votes cast in the special election as of Tuesday night is considered a low turnout in the Ward 2 election district, which has a little over 2,000 registered voters.
This story will be updated when new information becomes available.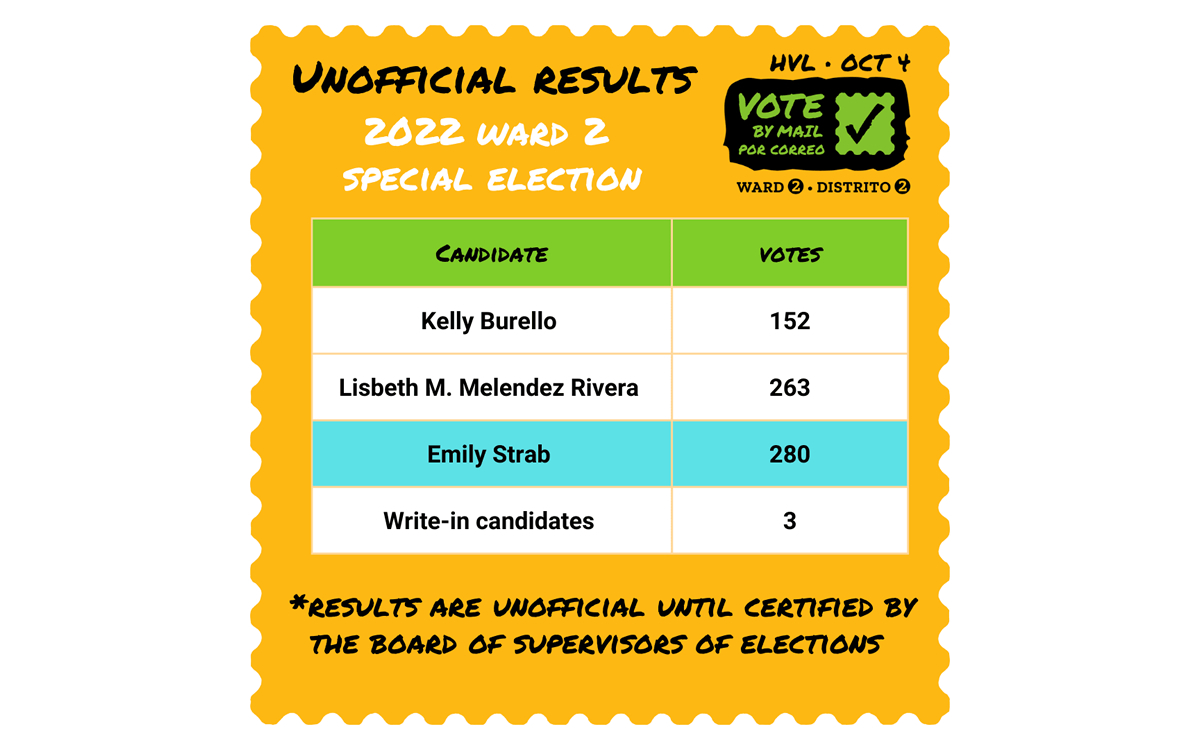 Gay ANC commissioner nominated for director of D.C. Office of ANCs
Confirmation hearing set for Oct. 12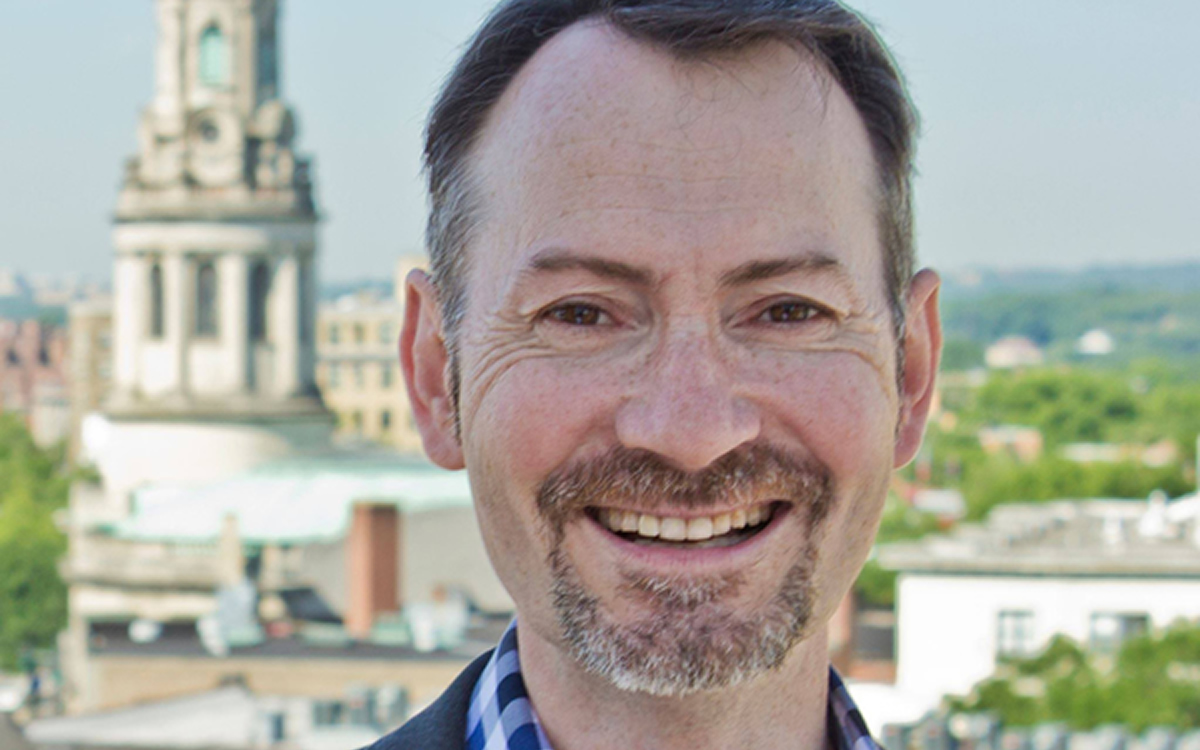 D.C. Council Chair Phil Mendelson (D-At-Large) on Sept. 19 introduced a resolution nominating gay law librarian and Ward 1 Advisory Neighborhood Commissioner Kent Boese to become executive director of the D.C. Office of Advisory Neighborhood Commissions.
The ANC Office director, who is nominated and confirmed by the Council, oversees the operations of the city's 40 ANCs, which consist of nearly 300 commissioners representing single member ANC districts located in neighborhoods throughout each of the city's eight wards.
Boese currently represents ANC Single Member District 1A08 in Ward 1.
Shawn Hilgendorf, staff director of the D.C. Council Committee on Government Operations and Facilities, which has jurisdiction over the Office of ANCs, said Mendelson nominated Boese for the Executive Director's position after the committee earlier this year accepted applications for the position and "interviewed a number of candidates."
The Council's Committee of the Whole, which is chaired by Mendelson, is scheduled to hold a confirmation hearing for Boese on Oct. 12, Hilgendorf said. The committee consists of all 13 members of the Council. If it approves Boese's nomination, as expected, the full Council is expected to then take a final vote on the resolution calling for Boese's appointment.
Boese is a former president of the D.C. Gertrude Stein Democratic Club, the city's largest local LGBTQ political group, which has since changed its name to the Capital Stonewall Democrats. In 2018, Boese ran unsuccessfully as a candidate for the Ward 1 D.C. Council seat in the Democratic primary.
A resumé for Boese submitted to the Council at the time of his nomination says he has worked since August 2008 as a law librarian, manager of technical services, and manager of library services for the D.C. law firm Wiley Rein.
"I'm honored & humbled by the confidence & support I've received from Chairman Mendelson during the selection process for a new Director of OANC," Boese wrote in a Twitter posting. "I'm excited to leverage my ANC experience & relationships to build stronger supports & new services for ANCs across DC."
Created under the city's Home Rule Charter in the 1970s, ANCs serve as non-partisan, unpaid bodies that advise city government agencies on a variety of issues impacting neighborhoods, including zoning, trash collection, liquor license approval, and public safety. Although D.C. government agencies make the final decisions on these issues, they are required to give "great weight" to the recommendations of the ANCs.
ANC commissioners are elected to two-year terms by the approximately 2,000 people who live in their Single Member Districts.
The director of the ANC Office oversees the administrative affairs, including the budgets, for all of the ANCs. The position became vacant last year when its longtime director Gottlieb Simon resigned. The Council appointed Schannette Grant as interim executive director while it conducted its search for a permanent director.
Poll indicates Moore well ahead of Cox in Md. gubernatorial race
Democrat has 32-point lead over anti-LGBTQ Republican opponent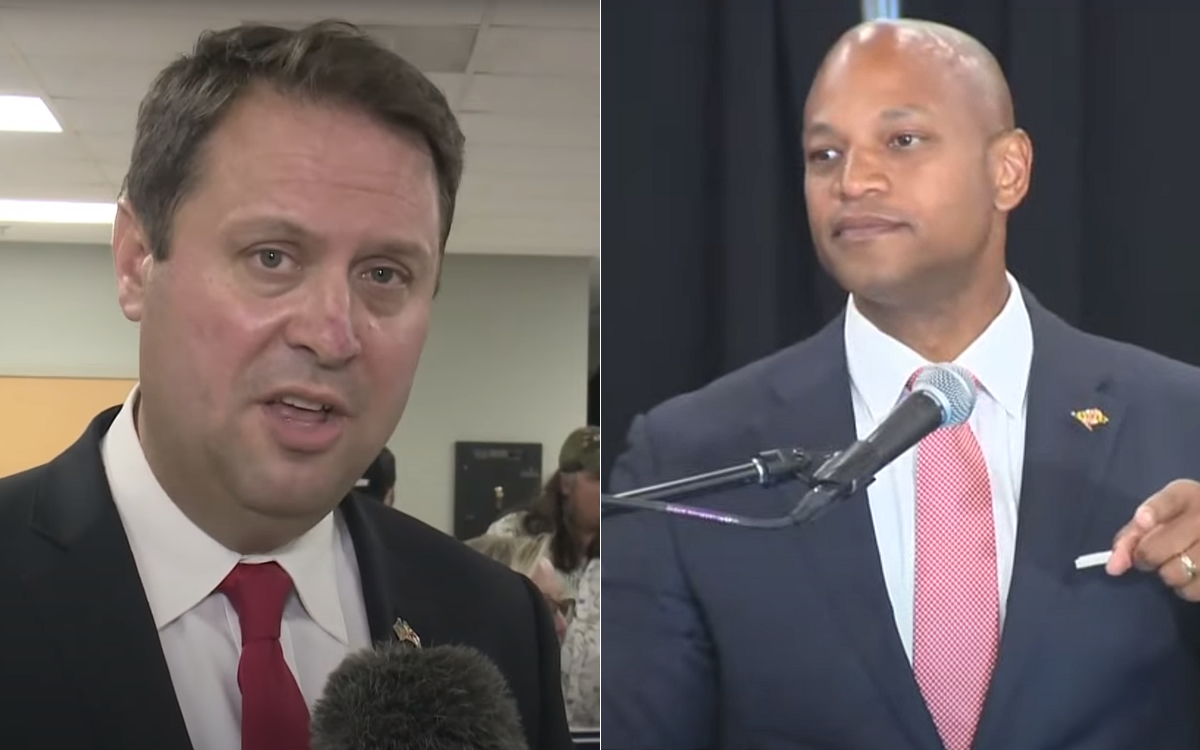 A new Washington Post-University of Maryland poll shows Democrat Wes Moore is ahead of Republican Dan Cox by 32 points in the state's gubernatorial race.
The poll, which was released on Saturday, shows 60 percent of respondents supported Moore, compared to only 28 percent who backed Cox. The Post and the University of Maryland surveyed 810 registered Maryland voters by telephone from Sept. 22-27.
The results mirror those of the 2020 election, when now President Joe Biden defeated then-President Donald Trump in Maryland by 33 percentage points. The former president has endorsed Cox, who opposes LGBTQ rights.
While the poll reflects the candidate for whom Marylanders are more likely to vote, it also shows the one who is generally more liked. Fifty-one percent of respondents have a favorable opinion of Moore, compared to only 28 percent of respondents who said they feel favorably about Cox.
A Democrat from Baltimore County told the Post that she feels like Moore understand the issues of marginalized communities, 
"He is coming from an African American family and knows how hard life can be," she said.
An Independent from St. Mary's County told the Post they agrees with Cox's opposition to teaching students about gender identity and structural racism in the classroom. The voter also said they feel Republicans can help the economy more than Democrats can.