Comings & Goings
Tafel takes minister post at D.C. church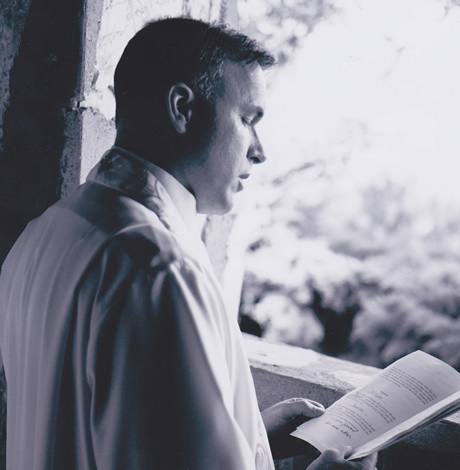 The Comings and Goings column is about sharing the professional successes of our community. We want to recognize those landing new jobs, new clients for their business, joining boards of organizations and other achievements. Please share your successes with us at [email protected].
Congratulations are in order for Rich Tafel. Many know Rich from his politics but what isn't as well known is that following graduation from Harvard Divinity School, he served as Assistant to the Minister of Harvard's Memorial Church under the leadership of the Rev. Peter J. Gomes. Later he was ordained as a Swedenborgian minister and currently represents the denomination on the governing board of the National Council of Churches. For the past decade he has served as chair of Wayfarers Chapel in Los Angeles, a national monument to Emanuel Swedenborg.
Rich has been a leader in the arena of social justice in public policy. As founder of Log Cabin Republicans, Tafel was one of the earliest advocates for marriage equality. In 2003, he created his own strategy company offering leadership coaching on important issues such as AIDS programs for Africa and civil rights programs in Latin America.
It was recently announced by the Church of the Holy City in Washington, D.C., the National Swedenborgian Church, "that the Reverend Richard L. Tafel will become our minister on December 6, 2015."
According to the press release "the Swedenborgian faith is uniquely inclusive believing that we should live a life of love and seek to fulfill our greatest purpose with a vision of an infinitely loving God, whose warmth and light can deepen our inner life and give direction to our spiritual journey. The iconic English Gothic structure at 1611 16th St., N.W., was dedicated in 1896, with members of the Dupont family among the original founders."
Tafel has summed up this opportunity saying, "Church has gotten a bad reputation among the rising generation and often for good reason. We hope to build something new — a welcoming community of people inspired by their faith who are active in making much needed change in our world. We want to be a home for a next generation of spiritual entrepreneurs." Tafel also announced "The church will be hosting Christmas Eve service with families that are mixed marriage Christian and Jewish," and he will have rabbis officiating with him. Rich will continue his strategy work as well.
Another member of our community, Carlos Maza, just accepted a new position at Media Matters for America. The announcement was made by Media Matters Research Director Matt Gertz who said, "For the past three years, Carlos Maza has done an incredible job building Media Matters' LGBT program into one of the signature pieces of our research department. In his new role as Multimedia Research Fellow, Carlos will take the lead in conceiving, producing, and starring in a series of new video products that will promote and further Media Matters' existing work to build our brand. These will include everything from quick video primers on emerging controversies to lengthy breakdowns of existing research products to profiles of perpetrators of misinformation.
"Carlos will continue as LGBT Program Director while we search for a dynamic replacement to sustain and build on the great work he has done. Over the next several months, he will help us hire and train a new LGBT Program Director and continue to work closely with Media Matters' existing LGBT Research Associate."
Media Matters for America is a progressive, D.C-based, nonprofit research and information center dedicated to monitoring, analyzing and correcting conservative misinformation in the U.S. media. Information on the LGBT program director's position can be found at mediamatters.org.
Loudoun County removes LGBTQ book from school libraries
Superintendent overrules committee that called for retaining 'Gender Queer: A Memoir'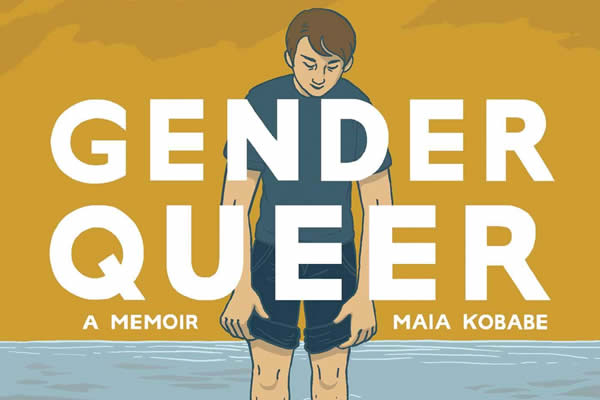 A Loudoun County, Va., School Board committee on Jan. 13 voted to uphold a decision by Loudoun County Public Schools Superintendent Scott A. Ziegler to remove from the school system's high school libraries a controversial LGBTQ-themed book called "Gender Queer: A Memoir."
The book is an illustrated autobiography by non-binary author Maia Kobabe that contains descriptions and comic book style drawings of sexual acts that e uses to tell the story of eir journey and struggle in discovering eir gender identity.
Although the book has received an American Library Association award for its relevance to young adults, critics in school systems throughout the country have said its sexually explicit content is not suitable for school libraries.  
The action by the School Board committee came after Ziegler asked a separate school system committee to review the book to determine if its content was appropriate for school libraries. Loudoun Public Schools spokesperson Wayde Byard told the Washington Post the committee, in a split vote, recommended that the book be retained in high school libraries.
According to Byard, Ziegler overruled the committee's recommendation and ordered that the book be removed from the libraries. Byard said that decision was then appealed to a School Board appeals committee, which voted 3-0 to uphold Ziegler's decision.
The decision by Ziegler to remove the book from school libraries took place about two months after Fairfax County, Va., Public Schools officials decided to return "Gender Queer" and another LGBTQ-themed book called "Lawn Boy" to their high school libraries after temporarily pulling the two books in response to complaints by some parents and conservative activists.
Two committees appointed by Fairfax school officials to review the two books that consisted of educators, school officials, parents, and students concluded that, while the books contained sexually explicit content, it did not cross the line as pornography or depictions of pedophilia as some opponents claimed.
"The decision reaffirms Fairfax County Public Schools' ongoing commitment to provide diverse reading materials that reflect our student population, allowing every child an opportunity to see themselves reflected in literary characters," a statement released by Fairfax school officials explaining their decision to retain the two books in their libraries said.
"Both reviews concluded that the books were valuable in their potential to reach marginalized youth who may struggle to find relatable literary characters that reflect their personal journey," the statement says.
Va. bill would restrict transgender students access to school bathrooms
State Del. John Avioli (R-Stanton) introduced House Bill 1126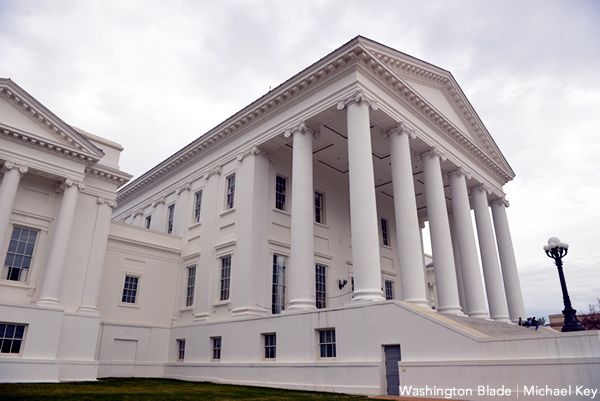 A Virginia lawmaker has introduced a bill that would restrict the ability of transgender students and school board employees to use bathrooms and other facilities in public schools that are consistent with their gender identity.
House Bill 1126, which state Del. John Avoli (R-Stanton) introduced, would require "each school board to adopt policies to require each student and school board employee to have access to restrooms, locker rooms and other changing facilities in public school buildings that are shared only by members of the same biological sex; lodging accommodations during school-sponsored trips that are shared only by members of the same biological sex; and a single-user restroom, locker room, or other changing facility in a public school building, upon request, if the school can reasonably accommodate such a request."
Avoli introduced HB 1126 on Jan. 12 on the same day the Virginia General Assembly's 2022 legislative session began with Republicans in control of the House of Delegates. Republican Gov. Glenn Youngkin took office on Jan. 15.
State Sen. Travis Hackworth (R-Tazewell County) last month introduced Senate Bill 20, which would eliminate the requirement that school districts must implement the Department of Education's trans and non-binary student guidelines. State Del. Danica Roem (D-Manassas), who in 2018 became the first openly trans person seated in any state legislature in the U.S., told the Washington Blade last week that she expects SB 20 "would be dead on arrival" in committee.
Equality Virginia, a statewide LGBTQ rights group, on its website notes HB 1126 is among the bills that it opposes.
Democrats still have a 21-19 majority in the state Senate, and they have signaled they will oppose any effort to curtail LGBTQ rights in Virginia. Outgoing Equality Virginia Executive Director Vee Lamneck last week said their organization "will work with the Senate's pro-equality majority to act as a crucial back stop against harmful legislation and efforts to roll back our hard-earned wins passed during the last two years."
Equality Virginia announces new executive director
Narissa Rahaman will succeed Vee Lamneck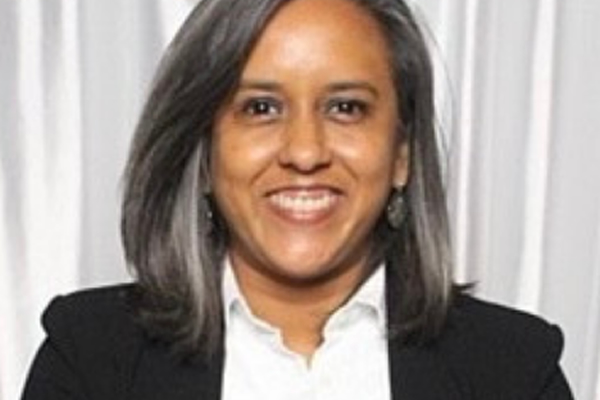 Equality Virginia on Saturday announced Narissa Rahaman will be the organization's new executive director.
Rahaman, who was previously the Human Rights Campaign's Associate Regional Campaign Director, will succeed outgoing Executive Director Vee Lamneck on Feb. 2. Rahaman was born in Barbados and raised in Florida.
"Narissa also has 10+ years of experience in long-term strategic planning, multi-state organizing efforts, coalition management, and staff development, which make her an exceptional individual for the role of executive director," said Equality Virginia in its announcement. "We are confident that under her leadership, the organization's success and impact will continue to flourish as will our commitment to racial justice."
Equality Virginia announced Rahaman will succeed Lamneck on the same day that Republican Gov. Glenn Youngkin took office amid concerns he will seek to curtail LGBTQ rights in Virginia.
Equality Virginia's annual lobby day will take place virtually on Jan. 25. The organization's annual Commonwealth Dinner is scheduled to take place in Richmond on March 26.