Trump's Muslim ban recalls restrictions on gay, HIV-positive people
Longstanding prohibitions undone in Bush, Obama administrations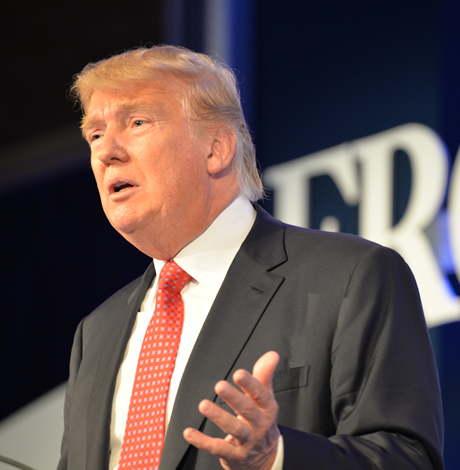 Donald Trump's plan to bar Muslims from entering the United States has been criticized as unconstitutional and inhumane, but it's not unprecedented, as gay and HIV-positive people once faced similar prohibitions.
The United States barred gay people from entering the country by statute until 1990 and HIV-positive people from entering until the HIV travel ban was finally lifted in 2010.
The ban on gay people first appeared under the Immigration Act of 1917, which was passed by Congress in an override vote of President Wilson's veto at a height of xenophobic sentiment in the United States. The law prohibited of a slew of classes of individuals from entering the United States, including anarchists, polygamists and those above age 16 who were illiterate.
The law also barred "persons of constitutional psychopathic inferiority," which almost 60 years before the American Psychological Association would declassify homosexuality as a mental illness was understood to mean gay people.
With the Immigration & Nationality Act of 1952, Congress sought to further clarify its intent by replacing the language with an exclusion on immigrants "with a psychopathic personality," which were explicitly defined as "homosexuals or sex perverts." But the bill signed into law by President Truman contained only the language "psychopathic personality." A Senate Judiciary Report on the bill reveals that phrase was considered "sufficiently broad to provide for the exclusion of homosexuals and sex perverts."
Gay former Rep. Barney Frank, who led efforts to change the law in 1990 during his tenure in Congress, told the Washington Blade in a brief interview Thursday the gay ban wasn't fully enforced, but was "harassment and it was a sign of contempt."
"I think the Muslim ban is worse in many ways in terms of its impact on the rest of the world," Frank said. "Unfortunately, when America was banning gay people, it was more in synch with the rest of the world. The Muslim ban is outrageous in terms of human rights, but it's even worse politically in terms of foreign policy."
In the 1960s, Clive Michael Boutilier, a Canadian national living in New York, challenged the interpretation of language as a prohibition on gay people entering the United States. When he applied for U.S. citizenship in 1963, he was instead placed in deportation proceedings because he admitted he was arrested in 1959 on charges of sodomy. (The charge was later reduced to simple assault and subsequently dismissed.)
Boutilier didn't deny he was gay. At the request of the government as part of his citizenship application, he summited an affidavit outlining his sexual behavior in great detail. He said he had his first homosexual experience at age 14 and was a passive participant in the encounter. In the period since he entered the United States in 1955, Boutilier said he had sex with a man on average three or four times a year. Since 1959, Boutilier said he shared an apartment with a man with whom he was having sex.
Boutilier took issue with the language of the ban. Even though he was gay, he said that didn't mean he had a "psychopathic personality." But his appeal of the special inquiry officer's finding was rejected by the Board of Immigration Appeals and the U.S. Second Circuit Court of Appeals.
When his petition was accepted by the U.S. Supreme Court, Congress and the progressive Kennedy and Johnson administrations were so concerned Boutilier would prevail they yet again changed the statutory language. One year after passing the Civil Rights Act of 1964, Congress changed immigration law in 1965 in a way that banned people from entering the United States who engaged in "sexual deviation."
As it turned out, the concerns of Congress were unfounded. The famously progressive Warren Court, which ended school segregation and overturned bans on interracial marriage, determined in 1967 the "psychopathic personality" language was intended for gay people based on legislative history.
In a 6-3 decision, former U.S. Associate Justice Tom Clark determined the language was a "term of art intended to exclude homosexuals" and therefore not void under the Fifth Amendment because of vagueness.
"The Government clearly established that petitioner was a homosexual at entry," Clark wrote. "Having substantial support in the record, we do not now disturb that finding, especially since petitioner admitted being a homosexual at the time of his entry. The existence of this condition over a continuous and uninterrupted period prior to and at the time of petitioner's entry clearly supports the ultimate finding upon which the order of deportation was based."
In his dissent, former U.S. Associate Justice William Douglas said the term "psychopathic personality" is "much too vague by constitutional standards for the imposition of penalties or punishment" and invoked the research of contemporaneous sexologist Alfred Kinsey in defense of gay people.
"It is common knowledge that in this century homosexuals have risen high in our own public service—both in Congress and in the Executive Branch—and have served with distinction," Douglas writes. "It is therefore not credible that Congress wanted to deport everyone and anyone who was a sexual deviate, no matter how blameless his social conduct had been nor how creative his work nor how valuable his contribution to society."
Frank told the Blade when he was first seated in Congress in 1981, he was "determined to get rid of" the gay travel ban. Although he said the language at that time didn't have many defenders, he had to resort to a tactic other than outright repeal to make the change.
"My problem was people didn't want to vote explicitly to repeal it," Frank said. "So the strategy was to take the whole section which embodied it, and rewrite the section to leave it out so nobody actually had to vote to repeal it."
In 1990, Congress passed and President George H.W. Bush signed into law the Immigration Act of 1990, which reversed the gay ban in addition to making other changes to immigration law.
"I am also pleased to note that this Act facilitates immigration not just in numerical terms, but also in terms of basic entry rights of those beyond our borders," Bush said in a signing statement at the time. "S. 358 revises the politically related 'exclusion grounds' for the first time since their enactment in 1952."
Boutilier is considered an unsung hero of the gay rights movement, although Marc Robert Stein, an associate professor of history at York University in Toronto, Ontario, made public details about Boutilier's life in a 2005 article, "Forgetting and Remembering a Deported Alien."
Presumably distraught over the Supreme Court's decision, Boutilier attempted suicide before leaving New York. After surviving a month-long coma that left him brain-damaged with permanent disabilities, he moved to southern Ontario, where his parents cared for him for 20 years. According to one of his relatives, he died of complications from heart disease in April 2003, weeks before Canada legalized same-sex marriage and months before the U.S. Supreme Court struck down state bans on sodomy in Lawrence v. Texas.
The HIV travel ban has a similar story. It was instituted in 1987 at the height of the AIDS crisis by the Reagan administration, which added HIV to the list of "dangerous and contagious diseases" that excluded people from entering the country. That same year, Congress reinforced the policy by passing an amendment from the late Sen. Jesse Helms adding HIV infection to the exclusion list.
Although the Immigration Act of 1990 allowed the Department of Health & Human Services to lift the HIV travel ban, that attempt was thwarted after an outcry from social conservatives. The ban was strengthened in 1993 under reauthorization of the National Institutes of Health, which included language specifying "infection with the etiological agent for acquired immune deficiency syndrome" was reason to bar someone from the United States.
Carl Schmid, deputy executive director of the AIDS institute and champion of lifting the HIV travel ban, said the policy presented complications on determining who was HIV positive — something he says he thinks would be duplicated if Trump's Muslim ban went into effect.
"It's really difficult to know who's HIV positive and who's not," Schmid said. "So you connect that to Muslims as well. Who is to know just by looking at someone? I don't think on your passport it has what religion you are."
Schmid said the only way customs officers know if a traveller had HIV was if that person was carrying related medications.
In 1989, Dutch educator Hans Paul Verhoef was detained for five days in Minneapolis by immigration officials when they found azidothymidine with him en route to San Francisco for an AIDS conference. A waiver was obtained, but not until the conference ended.
The ban also kept the United States from hosting the high-profile annual international AIDS conference. When the conference was held in San Francisco in 1990, more than 70 organizations, including the International Red Cross, boycotted the event because of the HIV travel ban.
Congress would statutorily lift the ban under the administration of President George W. Bush when it renewed his President's Emergency Plan for AIDS Relief in 2008. But the process wasn't finished; President Obama had to administratively change federal rules, which finally resulted in the lifting of the ban in 2010.
"We lead the world when it comes to helping stem the AIDS pandemic — yet we are one of only a dozen countries that still bar people with HIV from entering our own country," Obama said in 2009 upon announcing plans to lift the ban. "If we want to be the global leader in combating HIV/AIDS, we need to act like it. And that's why, on Monday my administration will publish a final rule that eliminates the travel ban effective just after the New Year."
Consequently, the nation hosted in 2012 the international AIDS conference in D.C. for the first time since the boycott of the U.S.-held conference in 1990.
Although Trump is considered the front-runner for the GOP nomination, the passage of a Muslim travel ban similar to the bans on gay and HIV-positive people the nation has had in the past seems unlikely.
Frank said he doesn't think Congress would enact the restriction because "the majority of members know how stupid it is."
"I don't think there's a remote chance of Donald Trump becoming president, but secondly, we've already seen it has virtually no support among Republican members of Congress with a Republican majority," Frank said.
Joe Solmonese, former president of the Human Rights Campaign at the time the HIV travel ban was lifted, said the past treatment of gay people in this country, including travel prohibitions, makes it imperative for the LGBT community to speak out when other minority communities are demonized.
"That's what's really important for people to remember," Solmonese said. "As we continue to be more and more powerful, and less and less the victim of this sort of rhetoric, I think we've got a moral obligation to pay attention to — and to speak up and have something to say — about other groups of people who become the victims of this kind of rhetoric."
Bill to ban conversion therapy dies in Puerto Rico Senate committee
Advocacy group describes lawmakers as cowards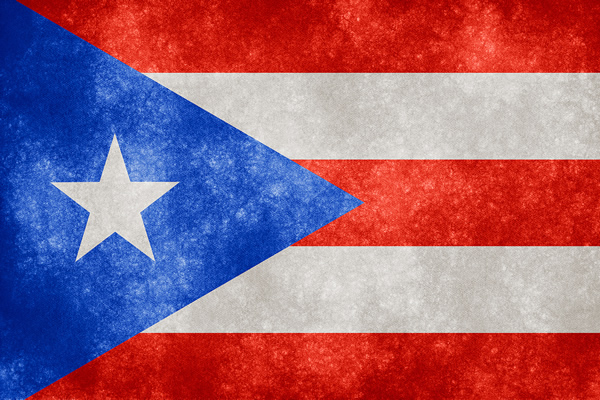 A Puerto Rico Senate committee on Thursday killed a bill that would have banned so-called conversion therapy on the island.
Members of the Senate Community Initiatives, Mental Health and Addiction Committee voted against Senate Bill 184 by an 8-7 vote margin. Three senators abstained.
Amárilis Pagán Jiménez, a spokesperson for Comité Amplio para la Búsqueda de la Equidad, a coalition of Puerto Rican human rights groups, in a statement sharply criticized the senators who opposed the measure.
"If they publicly recognize that conversion therapies are abuse, if they even voted for a similar bill in the past, if the hearings clearly established that the bill was well-written and was supported by more than 78 professional and civil entities and that it did not interfere with freedom of religion or with the right of fathers and mothers to raise their children, voting against it is therefore one of two things: You are either a hopeless coward or you have the same homophobic and abusive mentality of the hate groups that oppose the bill," said Pagán in a statement.
Thursday's vote comes against the backdrop of continued anti-LGBTQ discrimination and violence in Puerto Rico.
Six of the 44 transgender and gender non-conforming people who were reported murdered in the U.S. in 2020 were from Puerto Rico.
A state of emergency over gender-based violence that Gov. Pedro Pierluisi declared earlier this year is LGBTQ-inclusive. Then-Gov. Ricardo Rosselló in 2019 signed an executive order that banned conversion therapy for minors in Puerto Rico.
"These therapies lack scientific basis," he said. "They cause pain and unnecessary suffering."
Rosselló issued the order less than two weeks after members of the New Progressive Party, a pro-statehood party  he chaired at the time, blocked a vote in the Puerto Rico House of Representatives on a bill that would have banned conversion therapy for minors in the U.S. commonwealth. Seven out of the 11 New Progressive Party members who are on the Senate Community Initiatives, Mental Health and Addiction Committee voted against SB 184.
"It's appalling. It's shameful that the senators didn't have the strength and the courage that our LGBTQ youth have, and it's to be brave and to defend our dignity and our humanity as people who live on this island," said Pedro Julio Serrano, founder of Puerto Rico Para [email protected], a Puerto Rican LGBTQ rights group, in a video. "It's disgraceful that the senators decided to vote down this measure that would prevent child abuse."
Undocumented LGBTQ immigrants turn to Fla. group for support
Survivors Pathway is based in Miami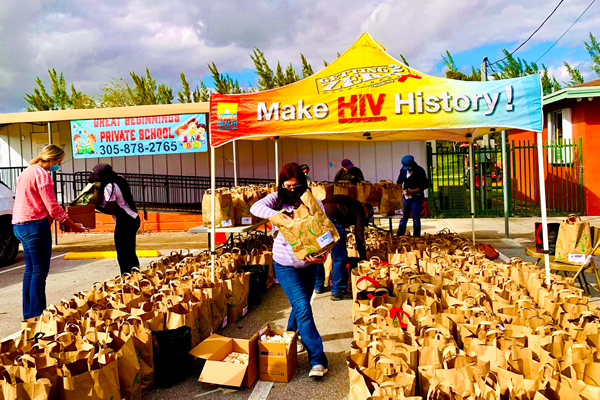 MIAMI – The CEO of an organization that provides support to undocumented LGBTQ immigrants says the Biden administration has given many of his clients a renewed sense of hope.
"People definitely feel much more relaxed," Survivors Pathway CEO Francesco Duberli told the Washington Blade on March 5 during an interview at his Miami office. "There's much hope. You can tell … the conversation's shifted."
Duberli — a gay man from Colombia who received asylum in the U.S. because of anti-gay persecution he suffered in his homeland — founded Survivors Pathway in 2011. The Miami-based organization currently has 23 employees.
Duberli said upwards of 50 percent of Survivors Pathway's clients are undocumented. Duberli told the Blade that many of them are survivors of domestic violence, sexual assault and human trafficking and victims of hate crimes based on their sexual orientation and gender identity.
"Part of the work that we have done for years is for us to become the bridge between the communities and law enforcement or the justice system in the United States," said Duberli. "We have focused on creating a language that helps us to create this communication between the undocumented immigrant community and law enforcement, the state attorney's office and the court."
"The fear is not only about immigration," he added. "There are many other factors that immigrants bring with them that became barriers in terms of wanting to or trying to access the justice system in the United States."
Duberli spoke with the Blade roughly a week after the Biden administration began to allow into the U.S. asylum seekers who had been forced to pursue their cases in Mexico under the previous White House's "Remain in Mexico" policy.
The administration this week began to reunite migrant children who the Trump administration separated from their parents. Title 42, a Centers for Disease Control and Prevention rule that closed the Southern border to most asylum seekers and migrants because of the coronavirus pandemic, remains in place.
Duberli told the Blade that Survivors Pathway advised some of their clients not to apply for asylum or seek visa renewals until after the election. Duberli conceded "the truth of the matter is that the laws haven't changed that much" since Biden became president.
Survivors Pathway has worked with LGBTQ people in U.S. Immigration and Customs Enforcement custody in South Florida. American Civil Liberties Union National Political Director Ronald Newman in an April 28 letter it sent to Homeland Security Secretary Alejandro Mayorkas called for the closure of the Krome North Service Processing Center in Miami, the Glades County Detention Center near Lake Okeechobee and 37 other ICE detention centers across the country.
Survivors Pathway responded to trans woman's murder in 2020
Survivors Pathway has created a project specifically for trans Latina women who Duberli told the Blade don't know they can access the judicial system.
Duberli said Survivors Pathway works with local judges and police departments to ensure crime victims don't feel "discriminated, or outed or mistreated or revictimized" because of their gender identity. Survivors Pathway also works with Marytrini, a drag queen from Cuba who is the artistic producer at Azúcar, a gay nightclub near Miami's Little Havana neighborhood.
Marytrini and Duberli are among those who responded to the case of Yunieski "Yuni" Carey Herrera, a trans woman and well-known activist and performer from Cuba who was murdered inside her downtown Miami apartment last November. Carey's boyfriend, who had previously been charged with domestic violence, has been charged with murder.
"That was an ongoing situation," noted Duberli. "It's not the only case. There are lots of cases like that."
Duberli noted a gay man in Miami Beach was killed by his partner the same week.
"There are lots of crimes that happen to our community that never gets to the news," he said. "We got those cases here because of what we do."
Patrick O'Connell, acclaimed AIDS activist, dies at 67
Played key role in creating red ribbon for awareness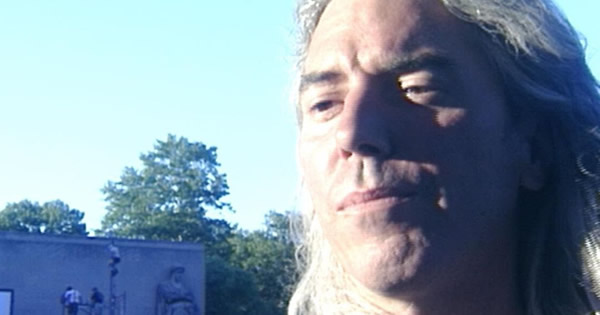 Patrick O'Connell, a founding director of the New York City-based AIDS advocacy group Visual AIDS who played a lead role in developing the internationally recognized display of an inverted, V-shaped red ribbon as a symbol of AIDS advocacy, died on March 23 at a Manhattan hospital from AIDS-related causes, according to the New York Times. He was 67.
Visual AIDS said in a statement that O'Connell held the title of founding director of the organization from 1980 to 1995.
During those years, according to the statement and others who knew him, O'Connell was involved in the group's widely recognized and supported efforts to use art and artist's works to advocate in support of people with HIV/AIDS and efforts to curtail the epidemic that had a devastating impact on the art world.
Thanks to a grant from the Art Matters foundation, Visual AIDS was able to retain O'Connell as its first paid staff member in 1990, the group said in its statement.
"Armed with a fax machine and an early Macintosh computer, Patrick helped Visual AIDS grow from a volunteer group to a sustainable non-profit organization," the statement says. "A passionate spokesperson for the organization, he helped projects like Day Without Art, Night Without Light, and the Red Ribbon reach thousands of people and organizations across the world," the group says in its statement.
"We were living in a war zone," the statement quoted O'Connell as saying in a 2011 interview with the Long Island newspaper Newsday. "But it was like a war that was some kind of deep secret only we knew about," O'Connell said in the interview. "Thousands were dying of AIDS. We felt we had to respond with a visible expression," he told the newspaper.
With O'Connell's help, Visual AIDS in 1989 organized the first annual Day Without Art in which dozens of galleries and museums in New York and other cities covered art works with black cloths to symbolize the mourning of those who died of AIDS. Among those participating were the Brooklyn Museum, the J. Paul Getty Museum in Los Angeles, and the Metropolitan Museum of Art in New York, which replaced a Picasso painting with a "somber informational placard," according to the New York Times.
In 1990 O'Connell helped Visual AIDS organize the first Night Without Light, which was held at the time of World AIDS Day. New York City's skyscraper buildings, bridges, monuments, and Broadway theaters turned off their lights for 15 minutes to commemorate people who lost their lives to AIDS, the New York Times reported.
In the kickoff of its Red Ribbon Project in 1991, McConnell helped organize volunteers to join "ribbon bees" in which thousands of the ribbons were cut and folded for distribution around the city, the Times reports. Those who knew McConnell said he also arranged for his team of volunteers to call Broadway theaters and producers of the upcoming Tony Awards television broadcast to have participants and theater goers display the red ribbons on their clothes.
Among those displaying a red ribbon on his label at the Tony Awards broadcast was actor Jeremy Irons, who was one of the hosts. In later years, large numbers of celebrities followed the practice of wearing the red ribbon, and in 1993 the U.S. Postal Service issued a red ribbon stamp.
The Times reports that O'Connell was born and raised in Manhattan, where he attended Fordham Preparatory School and later graduated from Trinity College in Hartford, Conn., in 1973 with a bachelor's degree in history. According to Visual AIDS, O'Connell served as director of the Hallwalls arts center in Buffalo, N.Y. from 1977 to 1978 before returning to New York City to work for a gallery called Artists Space.
The Times reports that O'Connell learned in the middle 1980s that he had contracted AIDS and began a regimen of early AIDS treatment with a cocktail of over 30 pills a day. His involvement with Visual AIDS, which began in 1989, ended on an active basis in 1995 when his health worsened, the Times reports.
As one of the last remaining survivors of his New York contemporaries who had HIV beginning in the 1980s, O'Connell continued in his strong support for AIDS-related causes through 2000s and beyond, people who knew him said.
Visual AIDS says it is gathering remembrances and photos for a tribute post for O'Connell on its website. It has invited people to share their memories of him by sending written contributions and images via email to: [email protected].