Ferrell defends 'Zoolander 2' amid transphobia controversy
Comedian speaks out in defense of co-star's role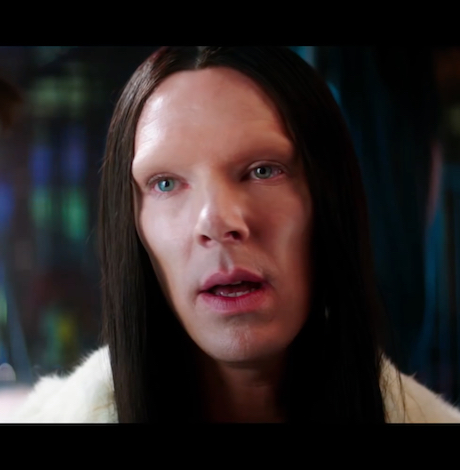 Will Ferrell has defended Benedict Cumberbatch's role in "Zoolander 2" amidst many who claim the role is transphobic.
In November, a trailer for the movie was released and showed a clip of Cumberbatch playing an androgynous model. The "Sherlock" star's gender is unclear leading Zoolander and Hansel to ask "Do you have a hot dog or a bun?"
Trans activists were furious over Cumberbatch's portrayal and Justin Theroux's screenwriting of the part. A petition was started to boycott the film upon its Feb. 16 release. It has almost hit its target goal of 25,000 signatures.
"Additionally, Cumberbatch's character is clearly portrayed as an over-the-top, cartoonish mockery of androgyne/trans/non-binary individuals. This is the modern equivalent of using blackface to represent a minority," the petition says.
In an interview with BBC Radio 1's Newsbeat, Ferrell says that it's just comedy and shouldn't be taken too seriously.
"We are making fun of a bunch of different things," Ferrell says. "In terms of reading the script, there's that feeling, that world in which the movie is established, is so heightened and over the top.I guess there's some controversy. To me, I don't feel like it was over egregious."
This isn't the first time a Ferrell film has been accused of mocking the LGBT community. This past spring the comedy"Get Hard," starring Ferrell and Kevin Hart, was labeled as homophobic with Variety calling it "some of the ugliest gay-panic humor to befoul a studio release in recent memory."
Brittney Griner to tell all to Robin Roberts and ESPN
WNBA star released from Russian gulag last December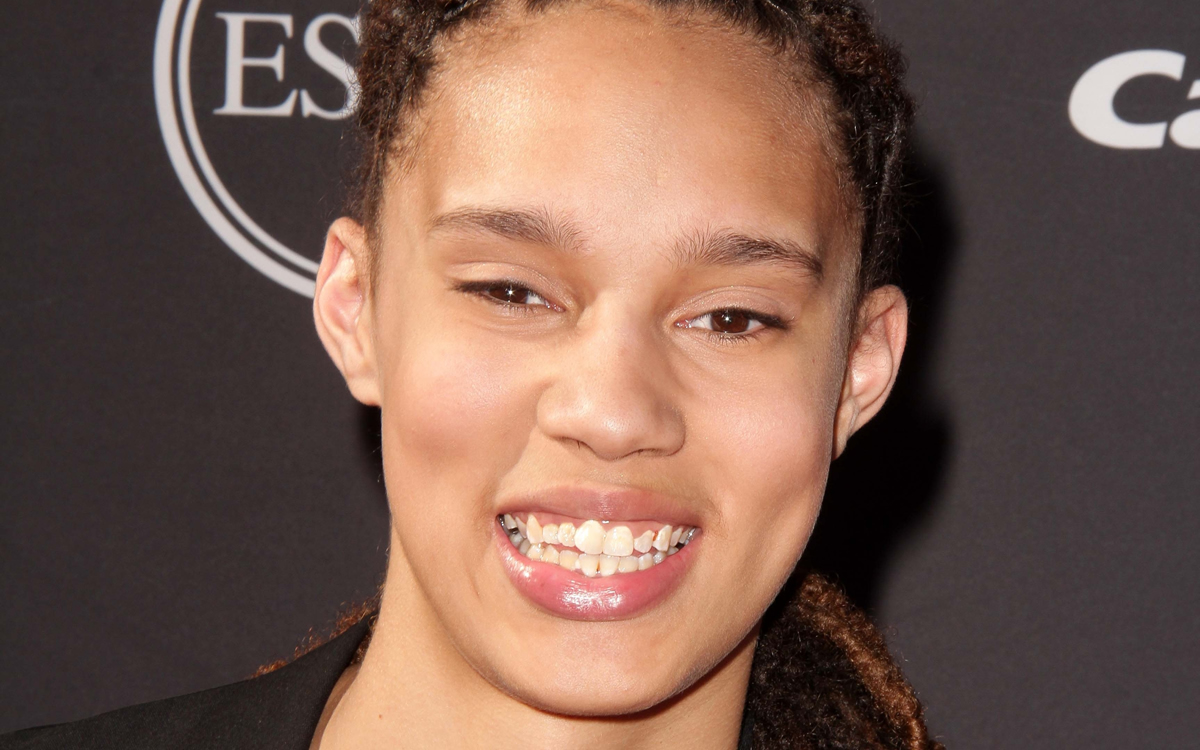 Pro basketball player Brittney Griner announced she's cut a deal with Disney ABC, the owner of ESPN, to at long last tell her story. One year after her release from a Russian gulag, Griner says she's decided to share her experiences with Robin Roberts of ABC's Good Morning America, herself a former basketball player and, like Griner, a married lesbian woman.
"The last two years have been the most harrowing, transformative and illuminating period of my life, and I am grateful to be in a place now to share my story with the world," said Griner in a press release, announcing multiple projects. "I'm proud to partner with ESPN and Disney to share this very personal story because of its incredible potential to inspire hope around the world and their proven ability to do just that."
Except for news conferences, this will be the first time the world will hear Griner speak at length about her arrest, trial and imprisonment in Russia, her release and return to the hardwood.
Griner and her wife Cherelle announced the projects just days after posting a holiday message on their Instagram to mark the first anniversary of the WNBA player's release from that Russian penal colony, as the Washington Blade reported.
"One year ago today, because of President Biden, his team and the support of many of you, our family was one of the 58 families made whole by this administration," the Griners wrote in the message, which was posted to Instagram.
In addition to her first sit-down interview with Roberts, the Phoenix Mercury star will also appear in an ESPN documentary.
Griner's wife will serve as an executive producer on the projects, Cherelle Griner said in a statement.
"Throughout BG's detainment and in the time since, ESPN, ABC and Disney were supportive and caring in regards to the human side of this saga," she said. "Love and family were at the center of the fight to get BG home, and with that in mind, there is no better, more trusted partner to tell that story with us."
According to the Griners, the documentary will feature exclusive footage and rare archival material that will shed new light on their story, including the circumstances that led to the Mercury center playing overseas in her off-season, what she experienced during her long detainment and her separation from her wife, as well as the fight to gain her freedom and her advocacy for the release of other wrongfully-held detainees.
Brittney Griner's life story will also be developed for a limited series from ABC Signature, again with her wife at the helm.
No air date was given for these projects.
Actor finds fulfillment raising money for queer non-profits
Aidan Wharton's latest beneficiary is D.C.'s Rainbow History Project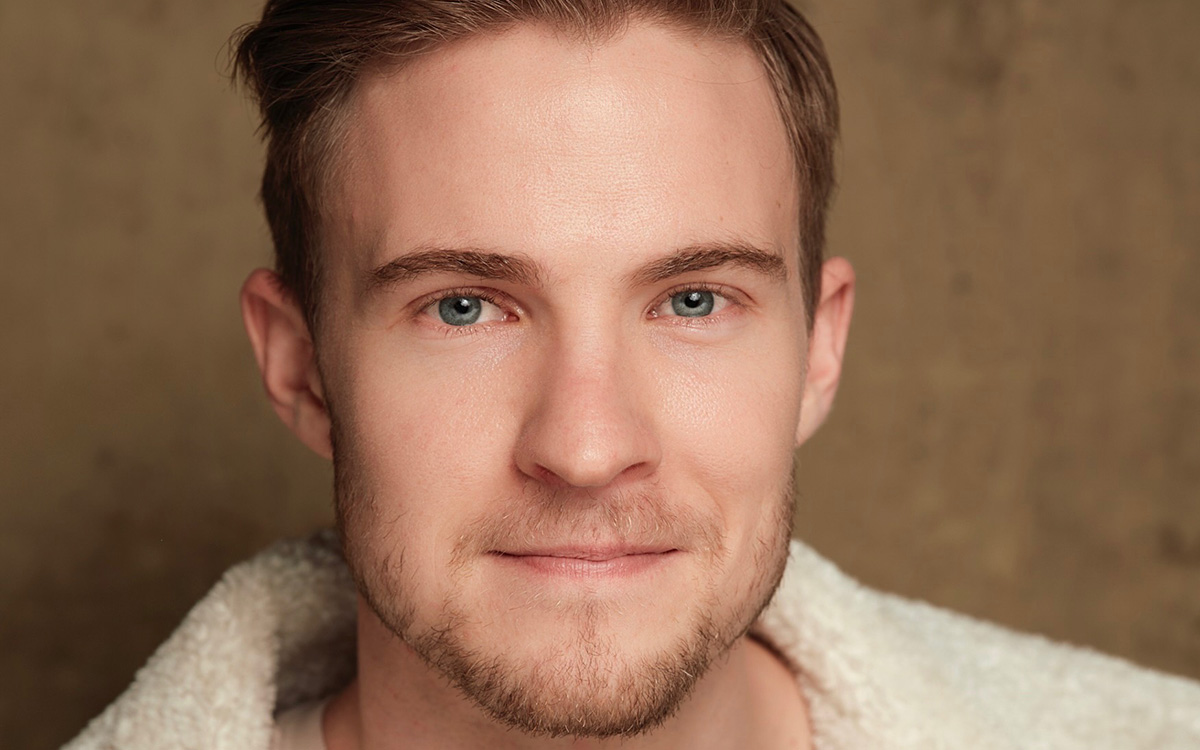 'Girl From the North Country'
Dec. 12-31
The Kennedy Center
$49-$179
Kennedy-center.org
Last summer while travelling with his fiancé to San Francisco and parts of Europe, out actor Aidan Wharton faithfully reported on the queer history of each destination in his newsletter Queer Buffet (Queerbuffet.substack.com). 
When autumn rolled around and Wharton went back to work touring with the Broadway hit musical "Girl From the North Country," he decided not only to continue writing about queer history but also to raise money for a LGBTQ non-profit in each tour stop.
He's rather brilliantly devised a way to combine showbiz with his new interests.
Throughout November in Cleveland, Wharton focused on Margie's Hope, an organization dedicated to providing resources and services for transgender, non-binary, and gender expansive people in Northeast Ohio. And when the show soon lands at the Kennedy Center's Eisenhower Theatre (Dec. 12-31), he plans to fundraise for the Rainbow History Project whose mission is to collect, preserve, and promote the history and culture of D.C.'s queer communities.
Using social media, Wharton, with the help of like-minded influencers, creates awareness while asking supportive folks to give just $5 to the designated organization.
During a recent chat via phone from chilly Des Moines, he explains that his bourgeoning project stems from a desire to help those doing selfless and often thankless nonprofit work related to enriching the lives of LGBTQ people during this wave of anti-LGBTQ sentiment. And, he adds, "the pandemic hasn't made it any easier…a lot of the funding has dried up."
Written and directed by Irish theater maker/screenwriter Conor McPherson, Tony Award-winning "Girl From the North" is built around 20 songs by iconic troubadour and Civil Rights activist Bob Dylan. Set in a rundown guesthouse in 1934 Duluth, Minn., (Dylan's hometown), the action unfolds over a week around Thanksgiving, chronicling the triumphs and tragedies that take place in residents' little microcosm.
Wharton plays Elias, who along with his parents, is staying in the guesthouse. His song is "Duquesne Whistle," a train inspired "chug song" somewhat reinterpreted. "It's a sort of surreal moment and my favorite part of the show. To say anything else would be a spoiler," he says.
The energetic actor has been on tour since it kicked off in October in Minneapolis at the Orpheum Theatre, an historic venue once owned by Dylan. On Broadway he was a swing, covering Elias as well as five other parts. He knows the show well.
Before playing Elias, Wharton, 28, knew Dylan's music mostly from repurposed takes on film and TV, and he always liked what he heard. Since joining the show, he's listened to the original recordings in large part to know just how they've been re-imagined for the show.
"It's a folky musical that still lives in the world of Dylan," he says. "While a lot of the songs are taken out of his style, audiences seem pleasantly surprised. Not long ago a couple stopped me on the street. They'd been Dylan fans since the '60s. They said hearing this show made feel like they were hearing his words for the first time."
"Some juke box musicals try to shoehorn the plot around songs, but 'Girl From the North Country' doesn't. It feels like a play with a soundtrack. The songs don't necessarily progress the plot but they accentuate what's happening on stage; both the script and the music seem to benefit from each other."
At 17, Wharton left Hawaii where he was raised in a yurt in the middle of the jungle to attend Pace University in New York for a year followed by Penn State where he finished up a degree in theater and then back to New York City. He's currently based in Astoria Queens where he lives with his intended.
In addition to a lot of musical theater, he's done some film including back-to-back parts in queer flicks "Fire Island" and "Bros."
"When the tour ends next October," says Wharton, "whatever this nonprofit venture becomes will become a bigger part of my life, possibly my career. I'll always love acting and that's ending for me, but there's something about this new project in particular that's made me feel fulfilled in a different way."
'Maestro' captures passionate essence of queer musical giant
Cooper's titanic performance honors the legendary composer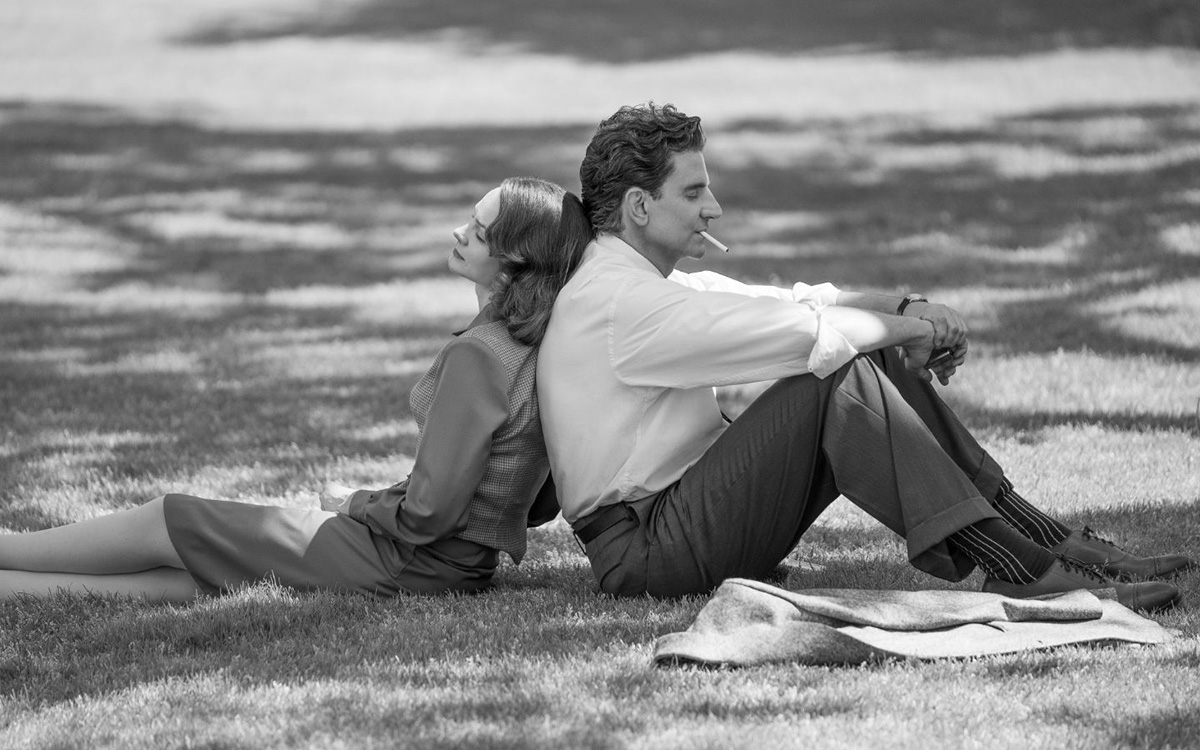 It's hard to think of a modern celebrity who holds an equivalent place in popular culture to the one held in his day by Leonard Bernstein – the subject of Bradley Cooper's ambitious biopic "Maestro," now in theaters ahead of a Dec. 20 drop on producing studio Netflix's streaming platform. 
A "highbrow" musical prodigy who gained mainstream celebrity after a spectacular debut as a substitute conductor for the New York Philharmonic, he forged a path as an orchestral leader and composer of masterpieces across a range of genres, from symphonies to film scores to Broadway musicals. Youthful, erudite, passionate, and handsome, he brought classical musical education to the masses via popular television broadcasts, becoming identified with the sophisticated culture of intellectual humanism epitomized by the hopeful "Camelot" of the Kennedy era. 
Of course, the Bernstein known to the public in those heady days was not the real Bernstein – or not all of him, anyway – and the story behind the scenes is part of what Cooper, who not only directed and stars in "Maestro," but co-wrote the screenplay with Oscar-winner Josh Singer ("Spotlight"), aims to illuminate. Picking up the narrative in the early days of its subject's fame, it conveys the essence of his professional career in broad strokes, but concerns itself mostly with his private life. More specifically, it focuses on his marriage to actress Felicia Montealegre (Carey Mulligan), whom we meet as she enters his life in the wake of his sudden success. There's a definite chemistry – but there's also Bernstein's involvement with musician David Oppenheim (Matt Bomer), with whom he shares both an apartment and a bed.
Nevertheless, and with full knowledge of what they're getting into, the two eventually marry; through specific episodes in their life, it tracks the inevitable ups and downs – from the soul-mate joy of their special intimacy to the strain imposed on their bond by a parade of male companions brought into the household across the decades – to present a portrait of an unorthodox marriage between two unorthodox people whose bond ultimately transcends conventional notions of love, sexuality, and commitment.
That doesn't mean things don't get messy, however, and it must be admitted that the last third of the movie devolves a bit into domestic melodrama tinged with a touch of histrionics, and then threatens to go full tearjerker, to boot. But then, so does life, sometimes, and "Maestro" brings enough compassion, insight, and authenticity to the complex emotions at play that it is able to go deep, in the end, for the save.
Indeed, some of this melodramatic flair might be a function of Cooper's stylistic approach, which blends fact, fantasy, and flights of fancy – such as a surrealistic "dream ballet" sequence inspired by "On the Town" (Bernstein's first Broadway hit), as well as shifting from black-and-white to color and presenting much of the movie in an old-fashioned 1:33 aspect ratio – to form a sort of impressionistic view of Bernstein's life. The elegant flamboyance of the film's visual and narrative style flows naturally from the lavish mid-century aesthetic that informed the cinema that sprung from the cultural movement of which he was a part; and as for the man himself, his florid conducting style, to say nothing of the sweeping and dissonant passion of his compositions, were ample evidence that he would never be averse to tugging at a few heartstrings before building to a "wow" finale, so allowing a little indulgent sentimentality to assert itself along the way seems perfectly apropos.
At the same time, there is little about Cooper's performance in the title role that could be called sentimental, or indulgent for that matter, despite the obvious license to "chew the scenery" when playing a flamboyantly bigger-than-life figure like Bernstein. Executed with a clear attention to detail and a fully invested personal connection to the character, Cooper's portrayal expertly captures his intelligence and charm, as well as a remarkable level of chameleonic mimicry – enhanced by a dazzling physical transformation from makeup designer Kazu Hiro – that never once feels like "showboating," and wins us completely with an unvarnished candor in depicting his less noble qualities. 
Perhaps most impressive (especially in a biopic), at neither end of the "moral" spectrum does it ever feel as the actor is bringing any judgment to the role, only observation. It's a titanic performance, even without the reenactments of Bernstein's conducting prowess, which honors the legendary composer simply by rendering him as a flawed, if exceptional, human being.
Yet as superb as his work might be, and despite "Maestro" being ostensibly about Bernstein himself, the movie's star turn comes from Mulligan, whose top-billed performance as Montealegre is employed as the story's emotional core. It's her journey, from bold best friend to supportive muse to estranged "ex" and back again, that give the film its meat. She takes it from start to finish without a misstep, and in the process almost makes Cooper's Bernstein a foil in his own movie. It's a testament to his own artistic integrity that he allows, even amplifies, every opportunity for her to do it.
For queer audiences, of course, it might be a disappointment that the movie chooses to center itself on Bernstein's heterosexual marriage instead of exploring any of his now-well-known same-sex affairs – little time or development is spent on any of those relationships, not even with Oppenheim. Still, it makes no effort to hide or downplay his sexual identity; indeed, it is at the center of the conflict which drives the entire film, and it reflects with compassionate honesty the reality of living as a queer person in a time and culture in which one's queerness must be kept hidden as a matter of simple survival. What emerges instead of a cold dissection of a fraudulent "marriage of convenience is an idea of love that exists beyond the constraints of sexuality or gender – and that lifts "Maestro" above such moralistic notions, allowing it to celebrate the commitment between two people willing to live beyond them, even when things get tough.
The film is loaded with memorable performances from others, too; in particular, Bomer – especially powerful in the scene where he is introduced to the woman he already knows will take his lover away from him – reminds us how good he can be when afforded material that stretches him beyond his pretty-boy looks, and comedian Sarah Silverman has some rich moments as Bernstein's sister, Shirley. So too, it is distinguished by a comprehensively detailed production design, which traces the evolving look and feel of the era it covers in succinctly evocative detail, delivered through outstanding cinematography by Matthew Libatique. In the end, however, it is Bernstein's music itself that stands as the key element in capturing the irrepressible passion – the "singing of summer" inside him – that made him an incomparable artist and informed his life as a whole.
In the end, that's what Cooper's movie wants us to take away, more than any insights into its subject's musical genius or the difficulties of navigating a divergent sex life among consenting adults in a time where such things were beyond taboo: the importance of embracing and expressing our lives to the fullest, whether by creating art or simply experiencing the raw truth of our existence in the moment, for better or for worse, in all its contradictory, beautiful glory. The Bernstein it shows us is, like all of us, impossible to define in a single quality; rather it strives to depict a life made whole and complete through the interplay of myriad conflicting passions.

"Maestro" might be a big, glossy biopic that – on the surface, at least – sometimes falls into familiar tropes, but it's worldly and wise enough to get that right, which is enough to elevate it above at least 90 percent of other films in its genre.