D.C. an unaffordable place to rent
It's easier to buy a home than you may think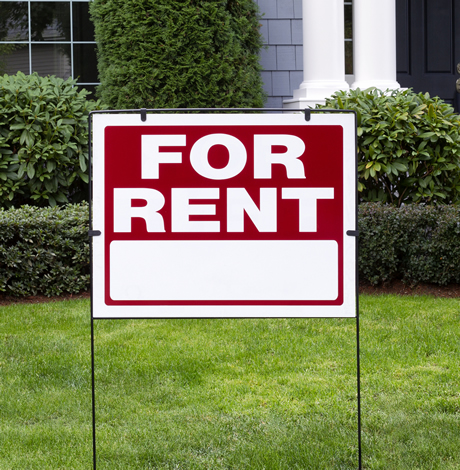 It is always surprising to me how much space a renter gets for $2,000 or less a month. For many parts of Northwest D.C., $2,000 a month rents a junior one bedroom. For most places in the country, this rent is considered delusional whereas it has become a norm in the District.
The D.C. housing market is one of the strongest and most expensive in the United States. With steadily rising prices and a constant demand for housing, the market for owning a house is consistently a great investment. However, the ability to own carries a high barrier for entry for some potential buyers (more on that below). Moreover, the market for renting is a complicated story. Housing inventory has always been a problem within the District with a limited supply and restrictions on the size of buildings that can be developed. As more people move to the District with hopes of renting an apartment, rents are expected to rise.
A recent study conducted by RealtyTrac analyzed the rental affordability in most major urban markets. Affordability was defined not only by the price of average rent, but also by the proportion of living wages necessary to afford rent. The findings put Washington, D.C. as the second least affordable market in the United States (behind only Honolulu, Hawaii). The study predicts that renting in the D.C. area requires nearly 60 percent of average wages, which is much higher than the national average of 37 percent. Moreover, rents are rising at an average over 3.7 percent whereas wages increase only around 2.5 percent per year.
In 58 percent of the United States it is cheaper to buy than it is to rent. Overwhelmingly, the D.C. area falls into this category of cheaper to buy. However, many in the population of potential buyers are left out of the market because of higher debts and obligations compared to a previous generation. For example, a first-career couple with a household income of six figures is less likely to afford their one-bedroom apartment due to a rent payment that exceeds their ability to save coupled with hundreds of dollars a month in student loan payments. These factors, along with a higher cost of living in the District, makes homeownership challenging. This month-to-month cycle of making ends meet without saving for a down payment creates an environment in which homeownership appears unobtainable.
What can renters do to escape the perpetual trap caused by high rents? The answers may surprise you. First, become informed. Many buyers still believe and accept that a 20 percent down payment is required to purchase. Instead, many lenders now have loan options from no down payment (like the D.C. Open Doors program) to just a couple percent. Additionally, renters need to know the benefits of home ownership from a taxable perspective. Property taxes are lowered with owner-occupancy in the District, and interest paid on your loan is tax-deductible. These benefits are not well known, and renters should consider speaking with a financial planner or loan officer to explore these benefits.
The takeaway is simple: home ownership in Washington, D.C. is possible. As rents continue to rise, many renters will be stuck in a system where they cannot afford to put money aside to purchase a home. However, taking the risk to purchase will prove far more effective than continuing to pay your landlord's mortgage.
Tim Savoy is a real estate agent with Coldwell Banker Residential Brokerage Dupont/Logan. Reach him at 202-400-0534 or [email protected].
Top tax benefits of homeownership
Mortgage interest, property tax deductions, and more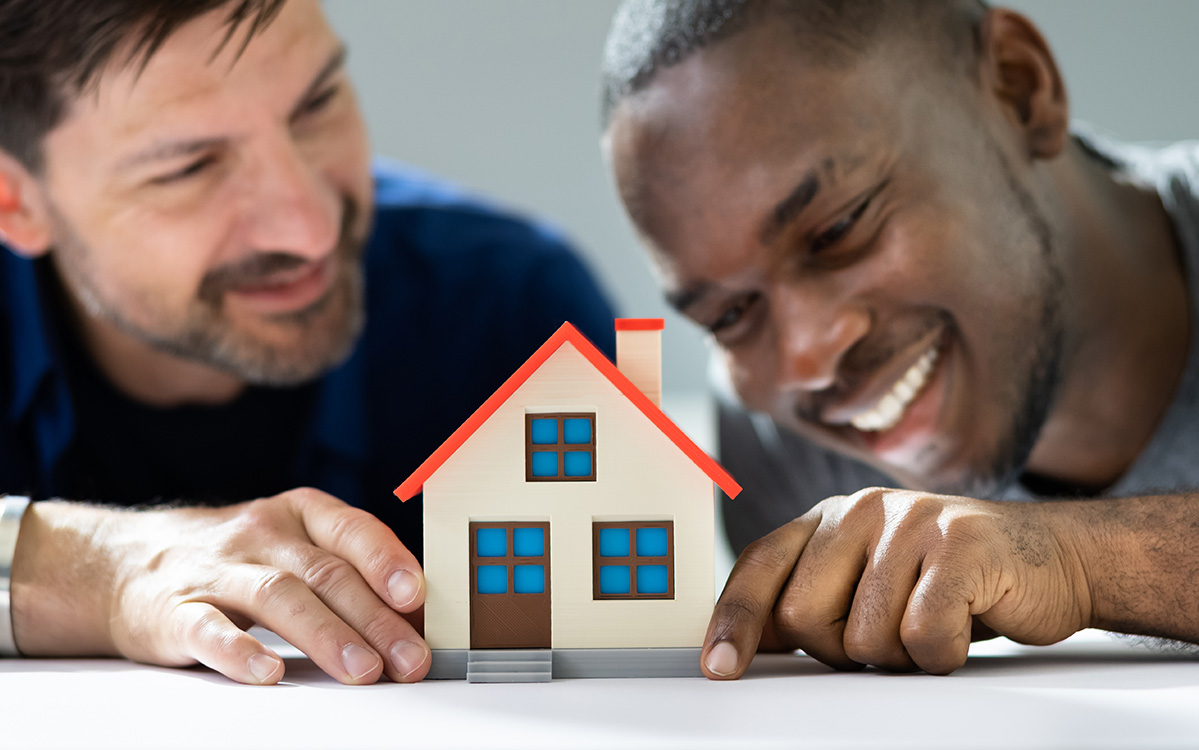 As we are closing out 2023 and getting ready to start 2024, now is a good time to review what tax benefits most homeowners are getting. There are several categories that you can look at to see if you will benefit from being a homeowner. According to RocketMortgage.com, here are some of them:
Mortgage interest. Most newer homeowners are paying more on the interest in their monthly mortgage payment than on the principal, so this could be a big tax benefit.
Home equity loan interest – HELOC (home equity line of credit) loans are like a 2nd mortgage on your home. Many homeowners can use it to make upgrades to their house and interest on these loans is deductible if you used it for that purpose.
Discount points – for those of you that purchased in the last year or so these may apply, as these are the price paid to lower an interest rate on a loan.
Property taxes – depending on where you live, your state and local property taxes may be a big source of tax deductions for you.
Necessary home improvements – even if you did not use a HELOC to improve your home, some of your expenses in this category may be deductible.
Home office expenses – as more and more people are working from home, this should not go unexamined in your search to find tax deductions.
Capital Gains – a capital gain is the difference between the value of a home when you sold it versus when you borrowed it. So, if you sold your home for a significant profit and did not roll over those gains into a new property within a short period of selling the old property, then ask your tax professional up to which amount of these profits are not taxable.
We asked Tina Del Casale ([email protected]), a DMV-area lender with Sandy Spring Bank, what she thought about the tax benefits of homeownership, and here is her answer:
"Most homeowners wish they knew sooner that most every major home improvement can reduce your future capital gains when you are ready to sell your home. While the deduction for a single person is $250,000, and for married couples is $500,000, the DMV has seen property appreciation that outpaces those numbers. So keep ALL your receipts for replacement items like your HVAC, windows, doors, roof, major landscaping and updating bathrooms and kitchens. You will thank me later! Of course most importantly consult a tax adviser for up-to-date information!"
Please don't hesitate to reach out to either of us if you have more questions and happy holidays! Let's get you home for the holidays.
Joseph Hudson is a Realtor with the Rutstein Group of Compass. Reach him at 703-587-0597 or [email protected].
Celebrating friends and family at Thanksgiving
The kitchen is always a bustling hub during this festive season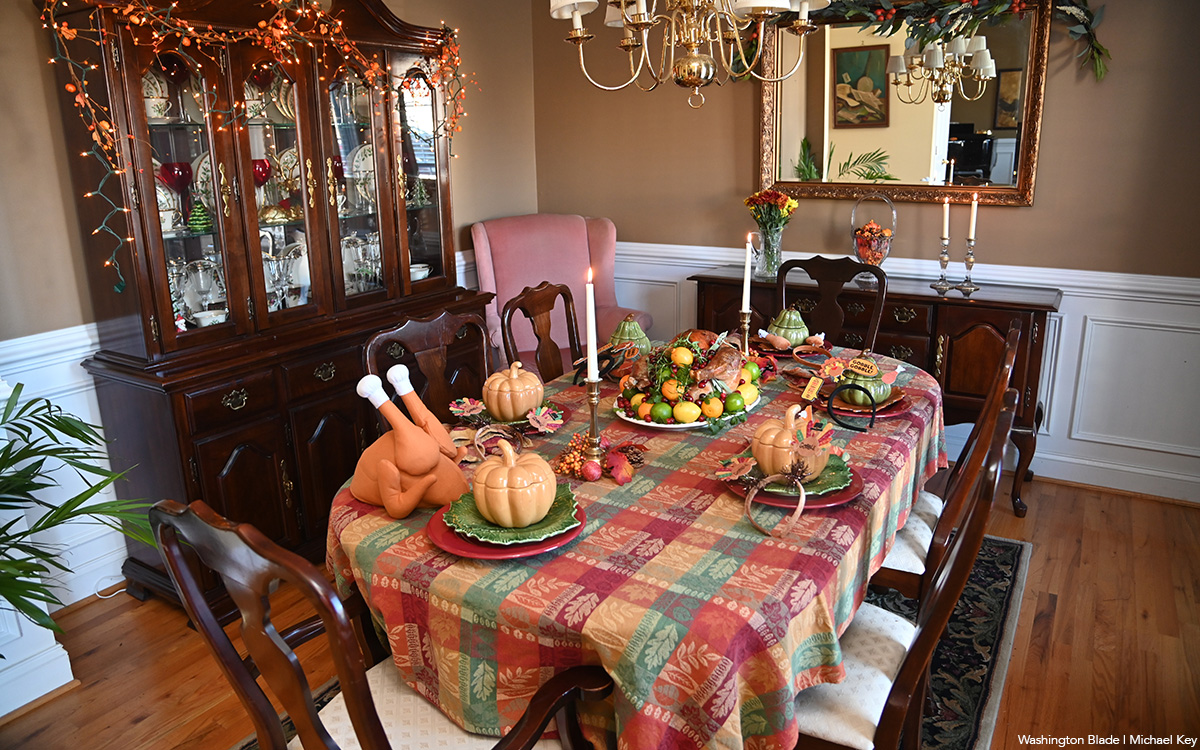 By the time you read this article, you will likely have filled up on turkey, dressing, gravy and pumpkin pie. Perhaps you have unbuttoned the top button on your pants or are lounging in your sweats, watching football, playing board games, reading a new book, or braving the crowds at the shops on Black Friday.
Maybe this is the day you buy a Christmas tree or bring one out of your storage area, intent on spending the weekend decorating and drinking hard cider. Perhaps you are celebrating Thanksgiving (or Friendsgiving) at someone else's home, or they may have come to your place, where you will be the gracious host.
Whatever your plans, Thanksgiving should be a time of gratitude and appreciation, offering a wonderful opportunity to reflect on the treasures within the sanctuary of our homes and the people who inhabit them, ruminating on things you are thankful for.
Wherever you are and whatever your role, the kitchen is always a bustling hub during this festive season and holds an abundance of reasons to be thankful. It's where the aromas of childhood family recipes waft through the air, promising a delectable feast and a weekend of leftovers. The communal act of preparing meals together can foster bonds that remind us of the importance of laughter and togetherness.
Within the walls of our homes lie spaces of relaxation and repose. The warmth of a cozy fireplace crackling softly, casting a gentle glow upon the walls, invokes a sense of comfort. It's a haven that shields us from the briskness of the outside world and encourages moments of reflection.
The soft embrace of a well-worn armchair or the inviting ambiance of a comfy sofa offer respite from the demands of the day. These items are more than just furniture; they become the cocoons where we can decompress and rejuvenate our spirits.
The belongings in your home, according to Marie Kondo, should spark joy. There may be a family heirloom passed down through generations, a gift from a special someone, or a shelf lined with well-worn and oft-read books that transport us to different worlds. These items, each holding a story or a memory, add richness and depth to the tapestry of our lives and the personality of our homes.
Outside, the surroundings also contribute to a sense of pride and accomplishment. The beauty of a well-tended garden, the soothing rustle of leaves in the wind, or the sight of a breathtaking sunset from the porch remind us of nature's glory. These outdoor spaces offer a retreat, a canvas for moments of quiet contemplation and appreciation for the world around us.
For those embracing a full house during the holidays, ingenuity transforms shared spaces into impromptu sleeping quarters. Nooks and alcoves are repurposed, made comfortable with privacy screens or curtains, ensuring a sense of personal space in otherwise communal areas.
Pull-out sofas in the living room transform seamlessly into slumber zones, outfitted with pillows and extra blankets. Air mattresses can turn any available space—a study, a home office, or even a cleared-out corner—into a peaceful resting place. The hidden Murphy bed has also resurfaced as a viable alternative and, if you're really crowded, consider a hotel or Airbnb – for yourself or for your guests.
The essence of hospitality lies not only in the physical comforts but also in the graciousness of hosts. A warm welcome and attentiveness to guests' needs contribute to the overall experience that transcends mere sleeping arrangements, creating an atmosphere of connection and camaraderie.
Beyond the confines of the designated sleeping quarters, the true magic of hosting overnight guests during the holidays lies in the shared moments, the spirit of togetherness, and often, the ability to hold one's tongue during uncomfortable conversations. Instead, laughter echoing through the halls, late-night chats by the fireside, and the joy of being together should evoke the true essence of the season.
Whether you live in an apartment, a condo, a house, or are meeting in another location, it is family, friends, and neighbors who fill our lives with love, support, and companionship. Their reminiscences and shared experiences enrich our lives and make our homes not just a series of rooms, but places to forge new memories.
So, what are you thankful for? Me, I'm grateful that I have a roof over my head and healthy food to eat when others have none. I am thankful to have helped many clients find housing amid the neighborhoods of the DMV. I am delighted to have beloved pets to keep my spirits up.
But most of all, I'm thrilled that I don't have to cook.
Valerie M. Blake is a licensed Associate Broker in D.C., Maryland, and Virginia with RLAH Real Estate / @properties. Call or text her at 202-246-8602, email her via DCHomeQuest.com, or follow her on Facebook at TheRealst8ofAffairs.
Let there be light
An essential aspect of home design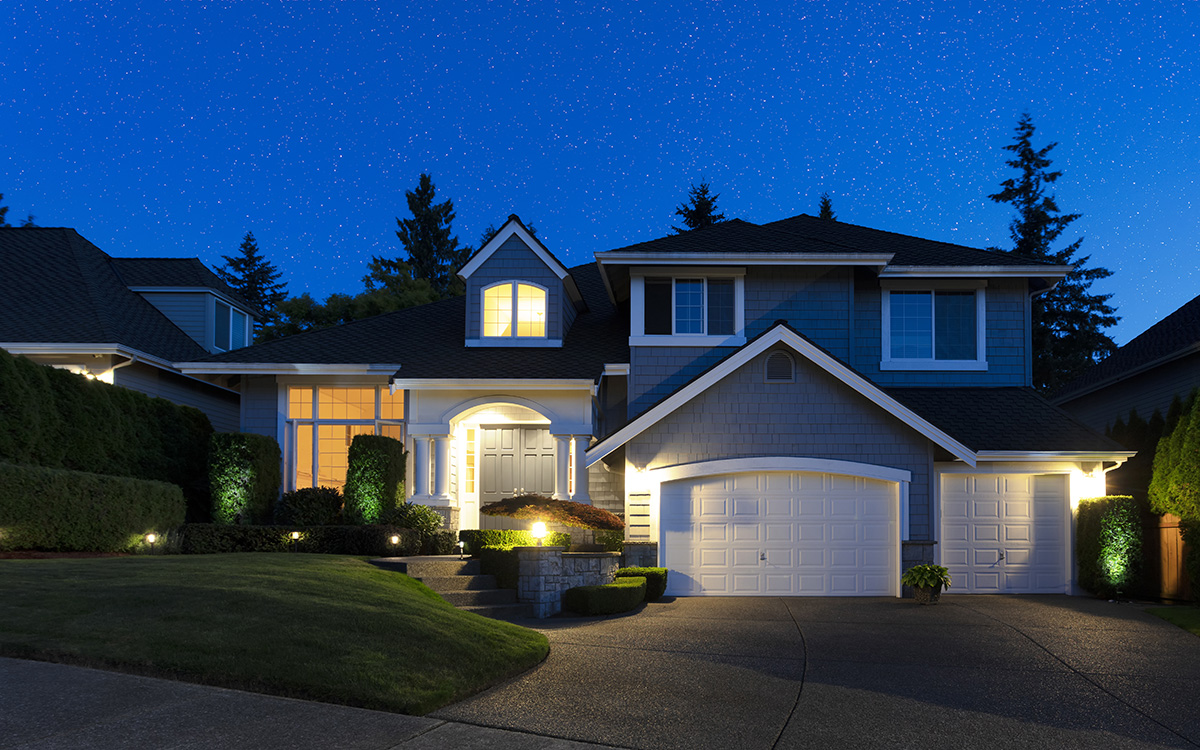 If you have ever shopped for a home, built a home, renovated a home, read a book in your home, or approached your home at night, this article is for you.
What do all these things have in common? Lighting.
Lighting is an essential aspect of home design, contributing to the overall atmosphere and functionality of a space. Various areas of the home may require different lighting solutions to fulfill specific needs and create the desired ambiance.
Often, my clients cite natural light from windows, glass doors, and skylights as being a very important criterion in their home search. As one afflicted with seasonal affective disorder (SAD) who is currently struggling through a return to standard time, I make natural light a priority as well.
Although I sit in front of a light bar for 20 minutes a day during fall and winter, I find that natural light enhances my mood, promotes better sleep, and reduces eye strain while reading or watching television. If there is a harsh glare that interferes with working on my computer, I draw the curtains or pull down a shade.
Ambient (general) lighting ensures overall illumination of a room. Chandeliers, recessed lights, and ceiling fans with light kits are popular choices for ambient light, and builders are offering switch-operated ceiling fixtures as standard features in bedrooms again.
The placement and intensity of ambient lighting should depend on the room's size and purpose. Entering a dark room without a switch that connects to an overhead light can be daunting. On the other hand, rooms that feature multiple rows of recessed lights can make an open floor plan feel like the operating room of a hospital or an airport runway, although dimmer switches can be used to tone down particularly bright lights.
Task lighting is essential for specific activities that require focused illumination, such as reading, cooking, or working. Task lights are typically adjustable and provide bright, directed light to enhance visibility, prevent eye strain, and improve clarity and comfort. Examples of task lights include desk lamps, under-cabinet lights in the kitchen, and vanity lights in the bathroom.
Accent lighting is used to highlight specific features or objects in a room, such as artwork, curio cabinets, mirrors, or architectural elements, and can add depth and drama to a room by creating contrast and visual interest. Spotlights, track lights, rope lights, and wall-mounted fixtures with adjustable heads are popular choices for accent lighting.
Decorative lighting fixtures serve both functional and ornamental purposes. Chandeliers, pendant lights, table lamps, and sconces can add a touch of style and elegance to a room. The decorative fixture you choose can complement your décor or serve as a statement piece, such as an heirloom or vintage lamp, to create a cohesive and aesthetically pleasing environment.
Exterior lighting can serve a multitude of purposes. Landscape architects often recommend illuminating pathways, gardens, and architectural features. Proper lighting contributes to safety and security by improving visibility, reducing the risk of accidents, and ensuring a secure environment for residents and visitors, especially if you entertain outside at night.
In addition, exterior lighting can create a warm and inviting tone, adding character and drama to the landscape and transforming outdoor areas into cozy retreats. Spotlights are often used to highlight a particular item, such as a tree, a garden sculpture, the property address, or holiday decorations. Solar fixtures that do not require underground wiring are a popular option.
With advancements in technology, integrated home lighting systems with smart bulbs and fixtures provide convenience, energy savings and environmental sustainability while allowing homeowners to control the intensity or color of lights, and even schedule when fixtures turn on and off or dim through smartphones or voice commands. They can also be linked to other items such as garage door openers, motion sensors, and security systems.
You may want to consult a lighting designer to develop a plan for your home. If you want to take more of an active role, check out free apps like Light ARchitect from Cooper Lighting Solutions or the Planning Guide: Lighting at www.hgtv.com.
Then, rather than head off to the big box store for builder-grade items, look at online options from www.lampsplus.com, www.shadesoflight.com, www.lightology.com, and www.lumens.com, to find something that suits your style and isn't seen all over town.
The right lighting can enhance the ambiance of a room, highlight a favorite piece of art, let you comfortably read a good book or cook a gourmet meal, and increase security. But remember what your mother always said: Turn out the lights when you leave the room!"
Valerie M. Blake is a licensed associate broker in D.C., Maryland, and Virginia with RLAH Real Estate/@properties. Call or text her at 202-246-8602, email her via DCHomeQuest.com, or follow her on Facebook at TheRealst8ofAffairs.