February 5, 2016 at 5:17 pm EST | by Mikey Rox
Don't be a stupid cupid
Meister Watches Valentine's Collection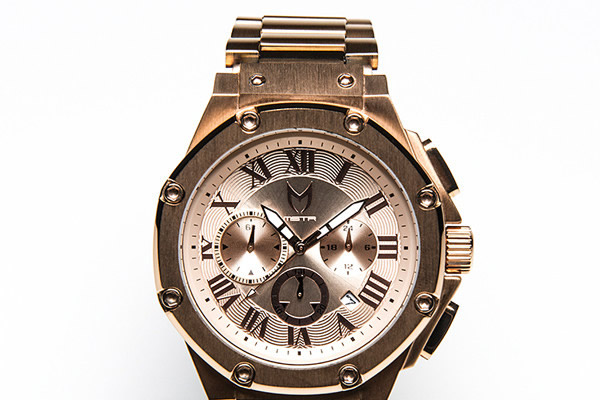 Traditional roses have a limited lifespan, but rose gold lasts forever. Give the gift of time  with dapper disctinctions from the MSTR Ambassador Collection, available for men and women, featuring six-hand chronograph movement, water resistance up to 100 meters, and three-piece adjustable bands. Save 15 percent on your order with code VDAY at checkout until Feb. 14. mstrwatches.com
Liquor Delivery From Drizly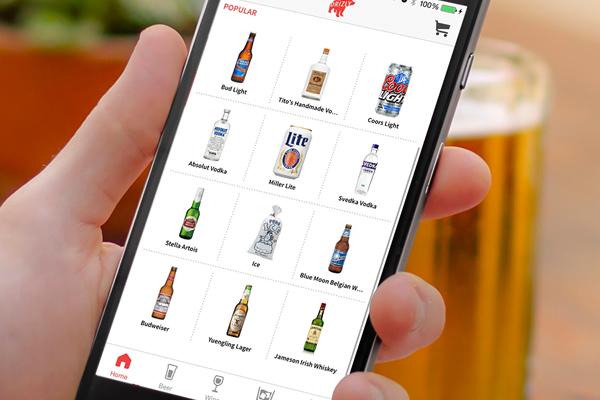 Working late on V-Day? Avoid the doghouse at home with a boozy delivery from Drizly, a new service that'll bring his or her favorite beer, wine or liquor right to the door. Drizly is available in 18 cities across the country, including the New York, L.A., Boston, Chicago, and the District. drizly.com.
Kitt Woman Mug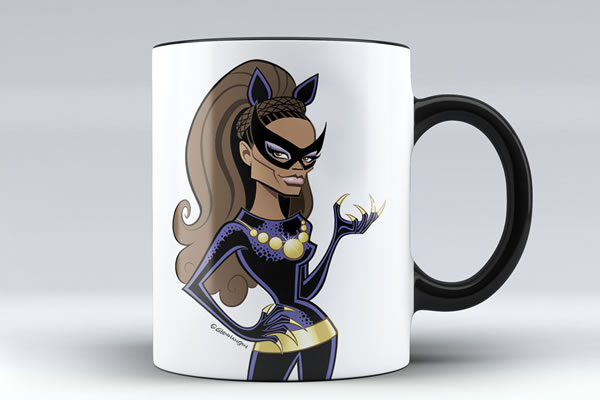 Give your honey the purrrrr-fect gift with the Kitt Woman Mug, an 11 ounce, ceramic mug, one of several pop culture designs (great T-shirts as well) athuntees.com. $20.95
Dorothy/Blanche T-shirt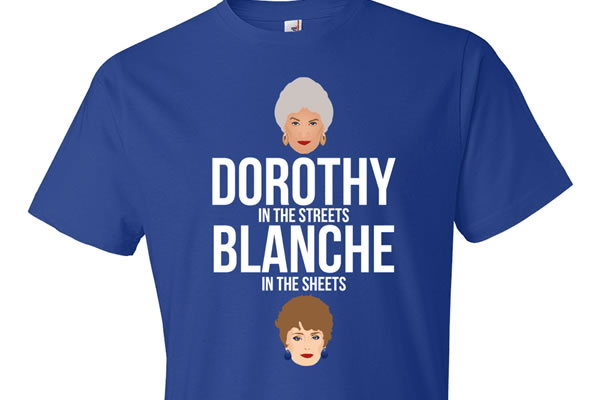 Another great source for hilarious pop culture T-shirts is Swish Embassy. "Dorothy in the Streets/Blanche in the Sheets" is $29.95 at swishembassy.com.
Totally Sweet Products Bakeware
Budding pastry chefs can show off their baking and decorating skills with this classic-era collection of pastel-colored products and accessories inspired by the tools used by culinary pros, including cookie stamps, decorating nozzles, baking cups, icing combs and more. architecproducts.com
Shinola journal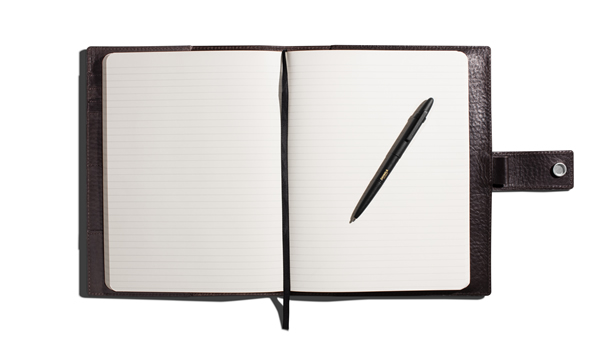 Take your partner's journal keeping to new heights of luxuriousness with this large journal cover with tab ($225) and large linen journal ($19.95) from Shinola (1631 14th St., N.W.) or at shinola.com.
American Plant
Want to set the mood? American Plant has Valentine's Day-themed plants and home accents galore. Their two Bethesda stores (at 7405 and 5258 River Road) are great stops for gift ideas year round. Details at americanplant.net.
Geddes Farms' Hot Honey
Sweet and spicy marry in the Heat Seeker Spicy Honey Gift Box from Geddes Farms, which features three 16 oz. jars of 100 percent raw, unfiltered honey kicked up a few notches by ghost, moruga scorpion and Carolina Reaper peppers. geddesfarms.com
Artificer Woodworks Custom Wine Boxes
Master craftsmen meticulously handcraft Artificer Wood Works Signature Line — like the personalized wine boxes for single and multiple bottles — from the finest timber in Missouri. Fill their custom-made box with Martinelli Giuseppe & Luisa Zinfandel or 2010 Masi Costasera Amarone for an added treat.artificerwoodworks.com
Love Notery
Your extraordinary love story becomes a tale as old as time with Love Notery, custom-written personal stories that detail the defining moments of your relationship, displayed in a photo frame with image to create a meaningful memento. lovenotery.com
Cuisinart EasyPop Popcorn Maker
EasyPop from Cuisinart elevates the fun factor of your date nights in by making fresh popcorn at home as simple as the flip of a switch. Select the desired amount of oil and salt for your just-right snack before you Netflix and chill. cuisinart.com
The Original Love Bomb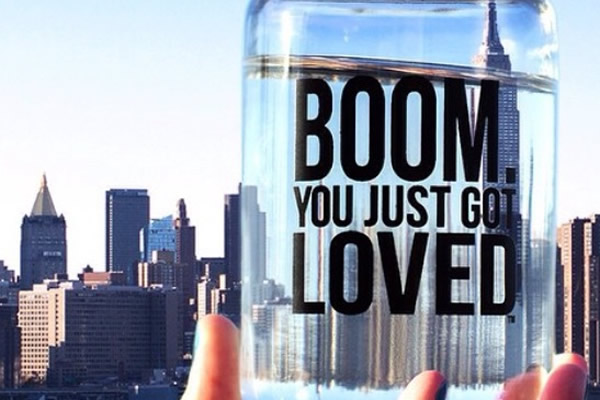 Annihilate your S.O.'s heart with expressive mason jars and mugs designed to spread love and inspiration. Choose from traditional or handled drinking vessels that feature blush-worthy phrases like "Boom You Just Got Loved," "Beauty" and "Beast." thelovebombcompany.com
Coloring Canvas
Adult coloring is having a moment right now — so much so that major news outlets like CNN are reporting the emerging trend — and you and your boo can get in on the action with Coloring Canvases, which include hanging hardware, so you can brighten up then display your dual masterpiece as a work of committed art. canvasondemand.com
Vint & York Eyewear
Designed in New York and inspired by the 1920s, the slick shades from Vint & York come in a wide variety of vintage-style colors and shapes so your mister or missus can swag the block this spring and summer. vintandyork.com
Popwish Handcrafted Cards
You'll raise the bar on holiday cards with the 3D pop-up greetings from Popwish featuring ornately and expertly crafted Valentine's (and other special occasion) surprises that come to life when you peek inside. popwish.net
Bike Chain Heart
This handmade, 100 percent post-consumer recycled bike chain in the shape of a heart is sure to set your sweetum's gears in motion. Heart comes gift boxed with an artist card. resourcerevival.com
First-Kiss Flipbook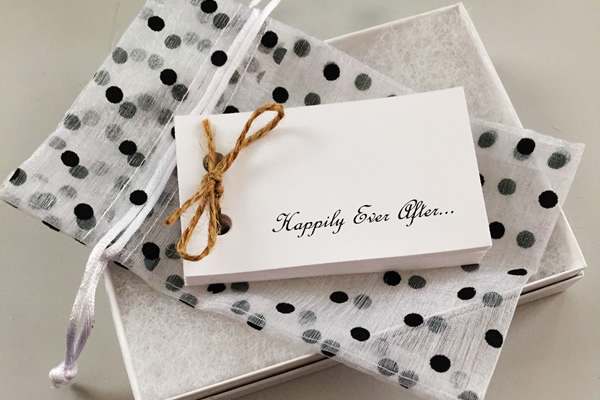 Recently married? Relive your well-deserved day with a flipbook that transforms 10 seconds of moving video — like your first kiss, first dance or another exciting moment — into a tangible frame-by-frame keepsake that springs into action with the twitch of a thumb. etsy.com/shop/makethemflip
Mikey Rox is an award-winning journalist and LGBT lifestyle expert whose work has been published in more than 100 outlets across the world, including CNN.com, The Huffington Post, NewNowNext, Queerty, the Advocate, Instinct magazine, and Out.com, among many others. He splits his time between homes in New York City and the Jersey Shore with his dog Jaxon. Connect with Mikey on Twitter @mikeyrox.