February 19, 2016 at 12:14 pm EST | by Mark Lee
Political parties struggle as affiliation hits new low
Presidential candidates Bernie Sanders and Donald Trump are more symptom than symbol.
Maniacal in individually unique yet collectively similar ways, each embodies the worst caricature of the most extreme or even extemporaneous public policy musings of the respective political parties they hope to represent. For both Democratic and Republican soapboxes, the damage each does to those electoral brands couldn't come at a worse time.
The reason: More and more Americans are fed up with a lot of things these days – including both political parties.
Never has the number of voters willing to identify with either party been lower.
Regardless of which prominent national survey or respected polling firm you choose, the results are the same. By a wide margin, the largest voter group is those alienated from or not aligned with either party. Nationally, 40 to 45 percent now call themselves independents. Unaffiliated voters are gradually approaching parity with the number of Democrats and Republicans combined. The trend-line suggests it won't be long until that occurs.
Worse for the parties, both have now hit a nearly four-decade nadir of voter affinity. For Democrats, it's the party's lowest point in history.
Gallup conducts the most continuous tracking and extensive polling on political party affiliation. Independent-identifiers have gradually risen over time to total either 43 or 42 percent of the voting-age population, as measured in the past two years. It's the fifth consecutive year they have topped 40 percent. A majority of those under 30 identify as independents.
Democratic affiliation, meanwhile, has dropped to a historic low, at only 29 percent, with Republicans enjoying near-parity at an equally disreputable 26 percent. Democratic affinity is now at its lowest point since Gallup began polling on party alignment in 1951. The Obama presidency has proven a particularly tough period for Democrats, with a loss of seven percent in party affiliation – the largest drop in at least 30 years.
Notable is that approximately one-third of independent voters don't "lean" toward either party, with the balance splitting evenly between. This results in a slim 45 to 42 percent overall advantage for Democrats when party-loyalists are combined with party-leaning independents.
Even in the 31 states and the District of Columbia that still require voters to register by party as the price of participation to fully exercise their ballot franchise, unaffiliated or "no party" voters now comprise the largest group in 12 of them. In several states they are an outright majority of all registered voters.
In swing-state Florida, unaffiliated registrations have grown by more than one million in a decade, twice the new party registrations combined. In battleground Colorado, the unaffiliated have grown by nearly 300,000 since 2005 to become the largest group of voters, also double the growth in party registrations. In North Carolina, 700,000 new unaffiliated registrations in 10 years represent a 700 percent advantage over total new sign-ups for both parties.
Strip away the obligation to register with a political party to fully participate in the process in states with voting laws restricting primary election participation to registered party members, such as in D.C., and party affiliation would decline further.
In California, voters eliminated party primaries and instituted a unified "top two" system of preliminary competition among all candidates three election cycles ago. "No Party Preference" subsequently increased to nearly one-in-four voters and captures an accelerating percentage of new and renewal registrations. Both Democratic and Republican registrations have long been on a steady decline in the state, with independents trending higher.
Trump and Sanders may or may not be the competing nominees in November, but fueling their campaigns in that quest will be shrinking subsets within dwindling numbers of hyper-partisan voters.
In an evenly divided and largely centrist nation with political parties veering to extremes in both participation and policy, the rest of us shouldn't be surprised that the party standard bearers might actually be an unrepentant socialist and a reality show star.
Mark Lee is a long-time entrepreneur and community business advocate. Follow on Twitter: @MarkLeeDC. Reach him at OurBusinessMatters@gmail.com.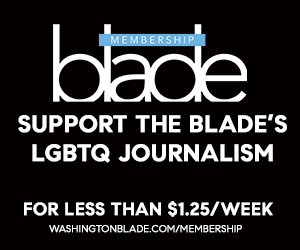 Sign Up for Blade eBlasts